Mount Foraker is one of the most well-known mountains in the US State of Alaska. Rising to an elevation of 5,304 m, Mount Foraker is the country's third-highest peak and the second-highest peak in the Alaskan Range. Situated in Denali National Park at the heart of the Alaska Range, about 23 km southwest of Mount Denali, the mountain rises on a fork of the Kahiltna Glacier above the Mount Denali base camp. The mountain's north peak was initially climbed on August 6, 1934, and the south peak was climbed via the west ridge by the American mountaineer Charles Snead Houston and his team on August 10, 1934. 
Geography Of Mount Foraker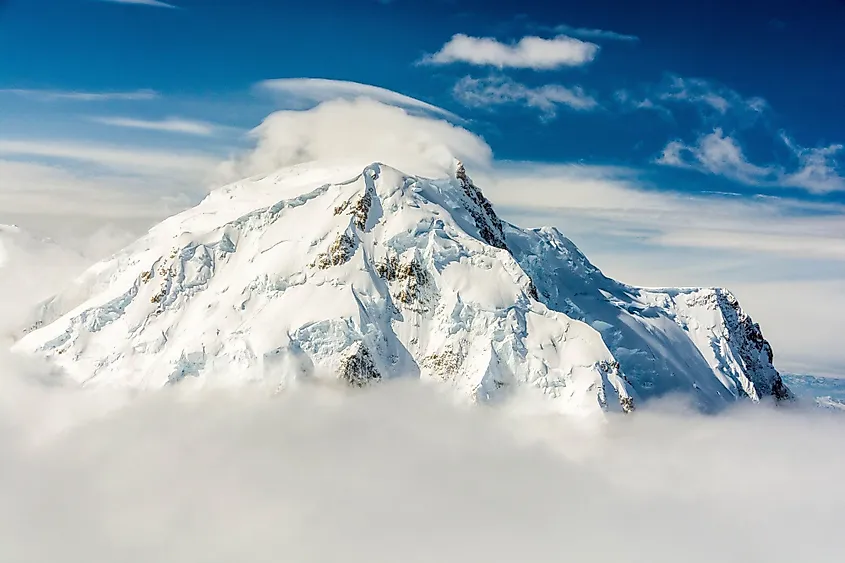 The 5,304 m high Mount Foraker has two summits: the 17,400 ft high Northern Summit and the 16,810 ft high Southern Summit. The formation of the central Alaska Range, of which Mount Foraker is a part, began approximately 25 million years ago due to the collision of the Yakutat microplate with the North American mainland. A flight from Talkeetna to the Denali base camp, located south of the Kahiltna Glacier, is the most common way to reach Mount Foraker. From the Glacier, the journey starts on foot to Mount Crosson's southeastern side and then continues across Crosson Ridge to the southwestern side. All these climbing routes are filled with steep slopes and snow, therefore making climbing difficult.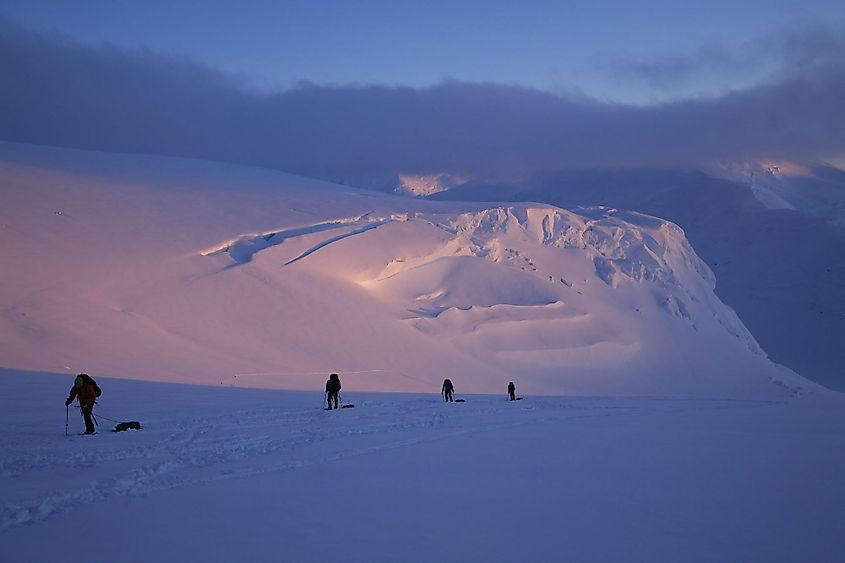 An expedition led by the American mountaineer Charles Snead Houston first ascended Mount Foraker in 1934. They reached the North Peak's summit on August 6, but were uncertain if they had reached the peak, so on August 10, they also ascended the South Peak. After an 8-week hike, the group eventually returned to Denali National Park on August 28. Because of its lengthy approach, this route used by Houston and his team is currently seldom climbed.
History Of Mount Foraker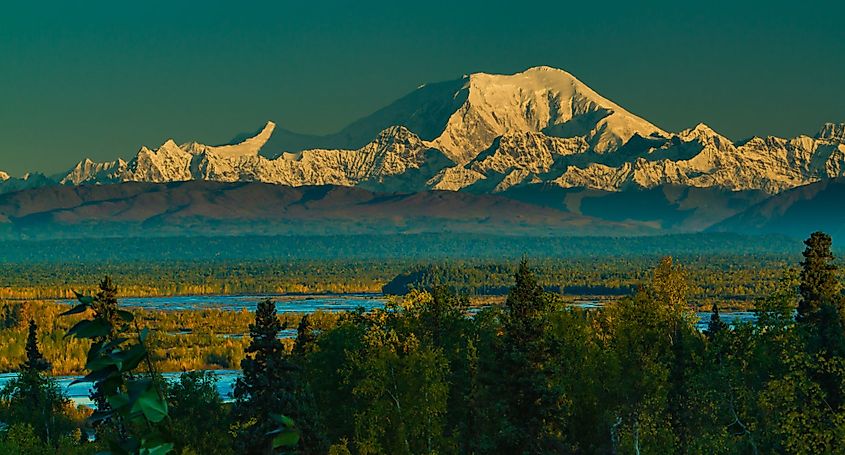 The longtime residents of the Lake Minchumina region, northeast of the Alaska Range, were the indigenous Koyukon people. They gave two names to the mountain: Sultana, which translates as The Woman, and Menale, which means Denali's Wife. Some Alaskans still refer to the peak as Sultana, respecting the name conferred to it by the ancients. The Russian American Trading Company members who were exploring Alaska's interior areas renamed Sultana in the 1830s. 
They called a group of summits Tenada, which contained Denali, and a neighboring massif Tschigmit, which comprised Sultana and its subordinate peaks, in their 1839 report. When the United States bought Alaska from Russia in 1867, the names were removed from Russian maps and forgotten. On November 25, 1899, Lt. Joseph Herron of the 8th US Calvary, on a scouting mission, gave Sultana its present name in honor of Ohio Senator Joseph Foraker.