One of the smallest states in the Union, Delaware, lives by the old saying, "big things come in small packages." What this state lacks in size, it makes up for its charming oceanside towns and rural beauty. Delaware is a great place to go if you want to experience the classical New England lifestyle that is becoming harder to find nowadays. 
One of the more underrated aspects of Delaware's beauty is its lakes. It might be surprising to hear that dozens of fantastic lakes can be found within the 506,000 hectares that make up this state. Each of these usually leaves a lasting impact on those who visit. 
Lums Pond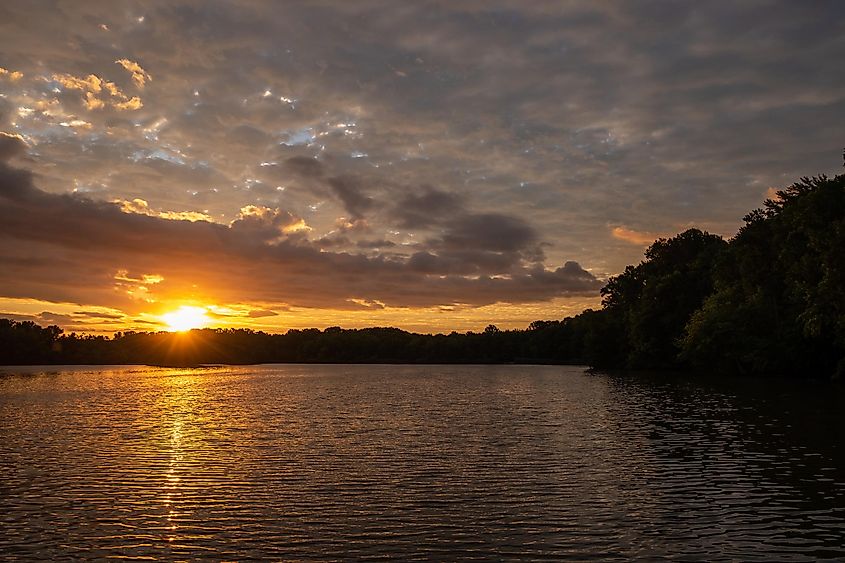 This little body of water has served its local community as a reliable source of endless fun and entertainment throughout the years. Lums Pond is open during all four seasons. What activities you find here are dependent on the weather more than anything else. 
During the winter, Lums Pond often freezes over. Skating and hockey are common sights to see during the colder months, along with sledding along the shores. Once the ice melts and spring and summer arrive, kayaking and canoeing become popular. Lums Pond is a great place to spend an afternoon, rain or shine. This lake is also equipped with a nearby park filled with a playground for children and a series of basketball courts. 
Killens Pond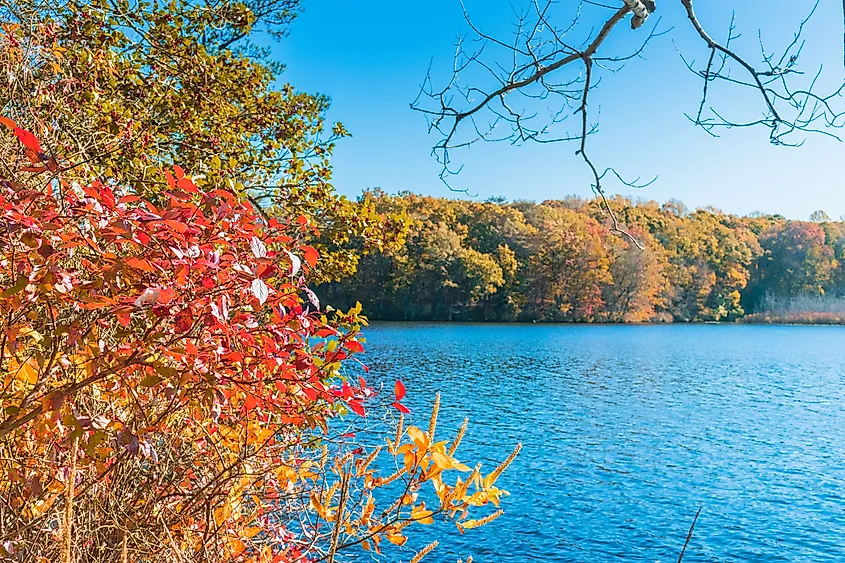 Sitting along the morbidly named Murderkill River, Killens Pond is much more relaxing and scenic than what the nearby river might have you think. Typical lake activities like hiking and fishing are all available here. 
Killens is not a very big body of water and can be traversed easily by land or water. There is also a campground located on the shore of this lake that can accommodate a few tents and other belonging. However, it is first come, first serve. 
During the autumn months, Killens is the perfect place to go and take photos of the trees changing colors. Chances are you will run into tons of other photographers if you go during this time of year. 
Lake Gerar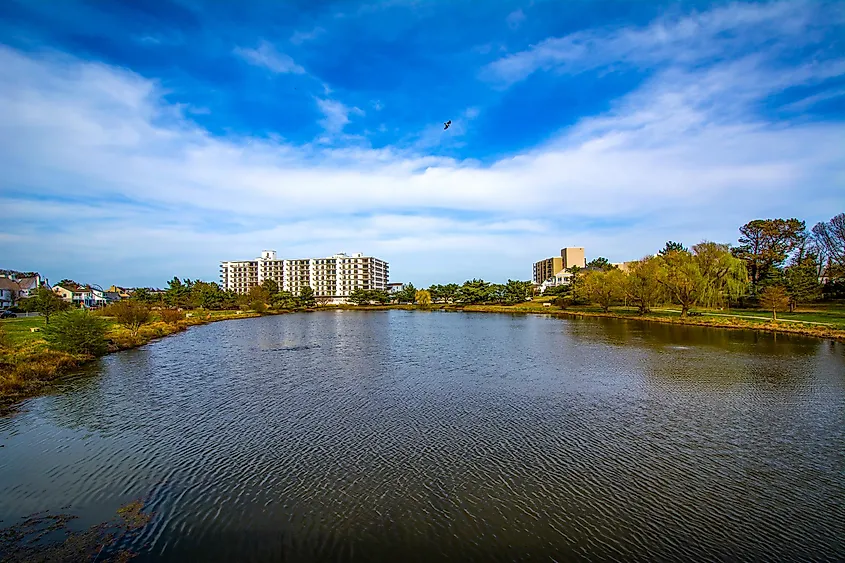 Only a stone's throw from Deauville Beach, Lake Gerar is a great place to unwind after a long day by the water or after touring around the city of Rehoboth Beach. This lake is part of a park bearing the same name. You can expect to see tons of people setting up picnics, barbeques, and makeshift football games around the lake. 
There are plenty of hotels and high-end restaurants around Lake Gerar, making it a natural place for tourists visiting from out of state or those traveling from other parts of Deleware. No matter where you are coming from, it is always a good idea to stop by this lake to take a load off and enjoy the scenes. 
Becks Pond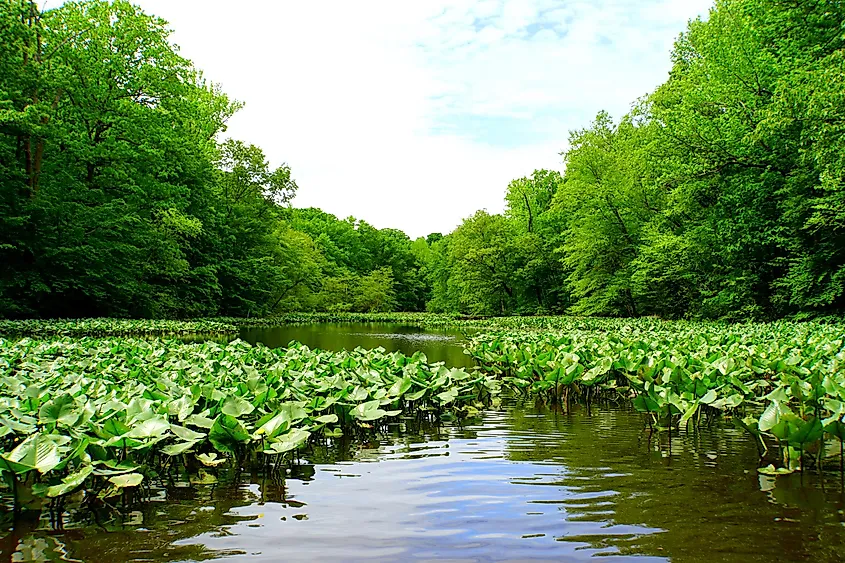 Beck Pond is located just south of Newark and east of Glasgow. This picturesque lake is surrounded by tall grass and reeds, giving it a very private and secluded atmosphere. Becks Pond is best known for its abundance of water lilies that only add further to its fairytale aesthetics. 
Fishing is, without a doubt, the most popular activity to take part in. Becks Pond is teeming with all different kinds of bass and carp to be caught. Small rowboats and canoes can easily be maneuvered out into its calm waters, where the fun can begin. There are a handful of barbeque pits and places to eat in the nearby park if spending time on the water is not your liking. 
Gordons Pond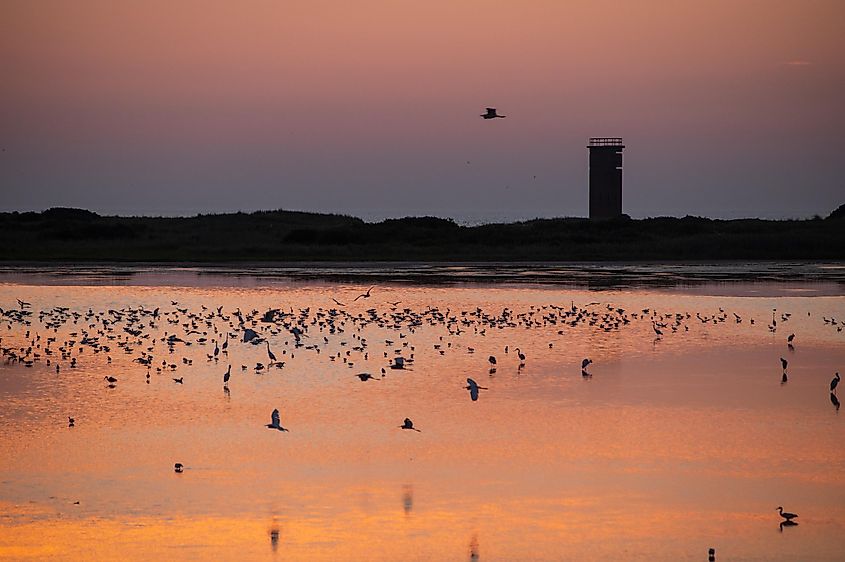 Surrounded by lush green fields and winding peninsulas that stretch deep into the water, perhaps the lake itself is the least impressive part of a visit to Gordons Pond. The stunning scenery around Gordons Pond makes for the ideal hiking spot. 
There are plenty of trails that loop around the lake and nearby hills. These grasslands are full of some of the local wildlife. Rabbits, snakes, deer, and waterfowl all call this place home. If you are looking to go for a relaxing walk and appreciate the simple things in life then Gordons Pond is the place to go. 
Lake Como
Open from spring until the end of September, Lake Como is a hotspot for swimmers and those looking to cool off during the heat of the summer. This lake has become a staple for the community, which is reflected by how much support Lake Como gets from the local government.
Lifeguards are on duty while the beach is open, and plenty of stores open up shop nearby. It is not uncommon to see people selling ice cream and other refreshments along the rows of beachgoers trying to catch some rays. Taking a small paddle boat onto the water is always an option too. Just make sure it is nothing with a motor. Gas or electric-powered boats are strictly prohibited. 
Newark Reservoir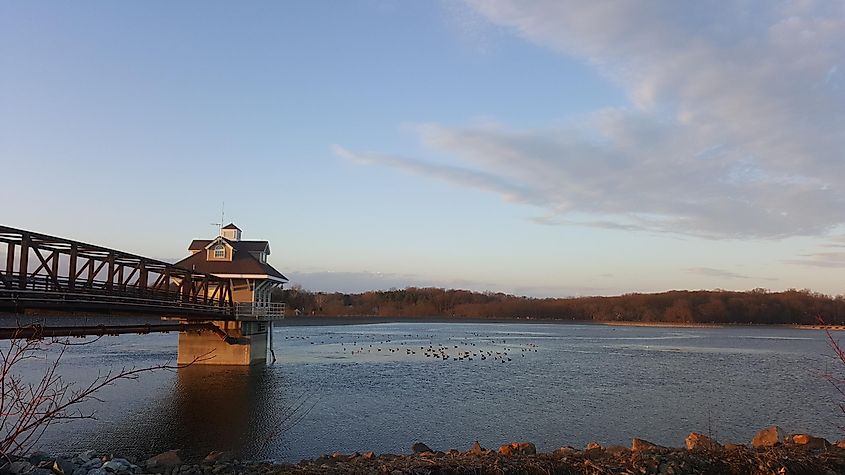 Located deep within the town of Newark proper, the Newark Reservoir is situated in a rather unassuming residential part of the town. A trip to this lake will not grant those visiting a look into untouched nature but rather a unique mixture of both the urban and rural experience. 
First built in 2006, as the name would suggest, the Newark Reservoir serves as the main source of drinking water for the resident of the town. Aside from its practical purposed, the lake is a great place to take a boat out or just to appreciate the view. There is also a large walkway that protrudes out into the middle of the water, giving onlookers a great 360-degree view of the lake. 
Trap Pond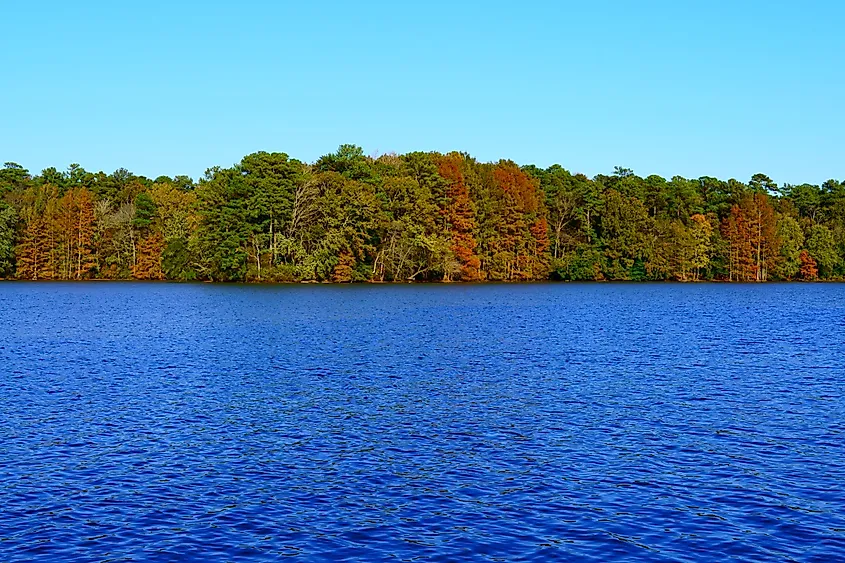 Trap Pond can be found in the middle of one of the few state parks in Delaware. Trap Pond and the surrounding park remain one of the few areas left in the state that can be officially labeled as "wetlands." 
This type of biosphere was once common all around the state of Delaware, but after decades, if not centuries, of development, it only survives in this one pocket. Cypress bald trees and other swamp life and rare bird types thrive in this area. If you want to step back in time and see what Delaware used to look like in times past, then make sure to stop by Trap Pond. 
Silver Lake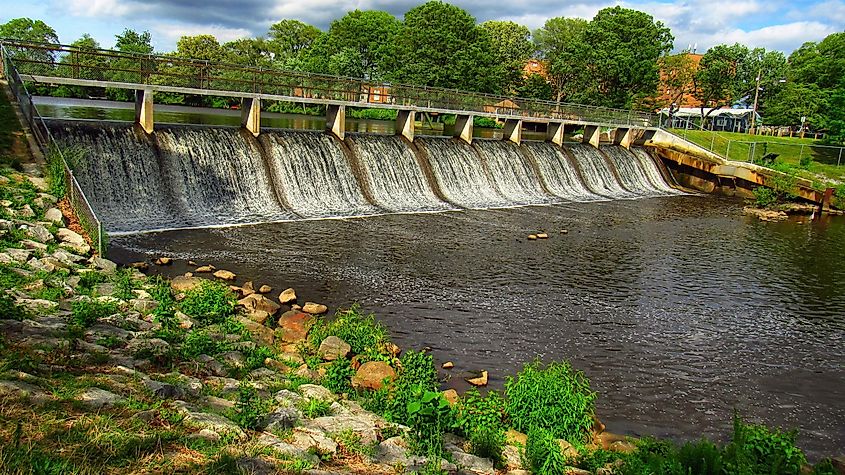 Silver Lake is located within the charming city of Dover. Just like the city itself, Silver Lake has plenty of charm and personality. Regularly frequented by the residents of Dover, Silver Lake acts more like a community center than it does a nature sanctuary. 
Outdoor yoga classes, open grills, and fishing on the lake are all things you can expect to see here on the weekends. A famous gazebo also sits slightly into the water—making it the perfect place to take photos. Silver Lake is certainly the place to go if you want a much more laid-back, family-oriented day out. 
A place that is filled with history and culture, there is much more to Delaware than you might think. If you can spend a weekend here, you will not forget it. All you need is a car, and you will be able to cover the state and its beautiful lakes in a few short days.