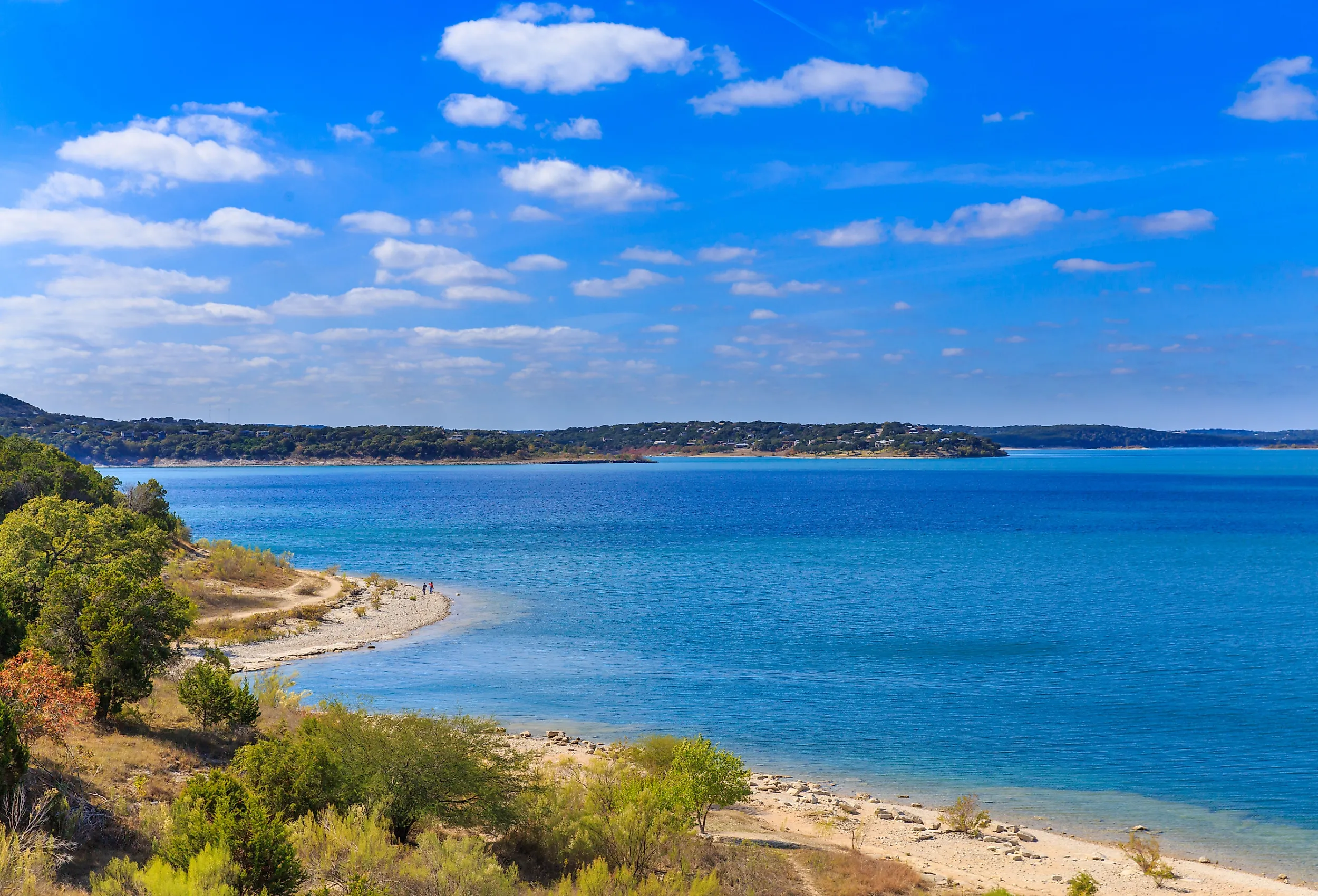 6 Most Beautiful Lakes in Texas
A state best known for rattlesnakes and cowboys, Texas has a surprisingly impressive resume of lakes within its borders. The hot summer sun can make lakes an attractive destination to relax and cool off when the heat becomes too much to handle. Aside from serving as a place to help prevent heatstroke, the beauty of Texan lakes is certainly something to marvel at.
1. Lake Texoma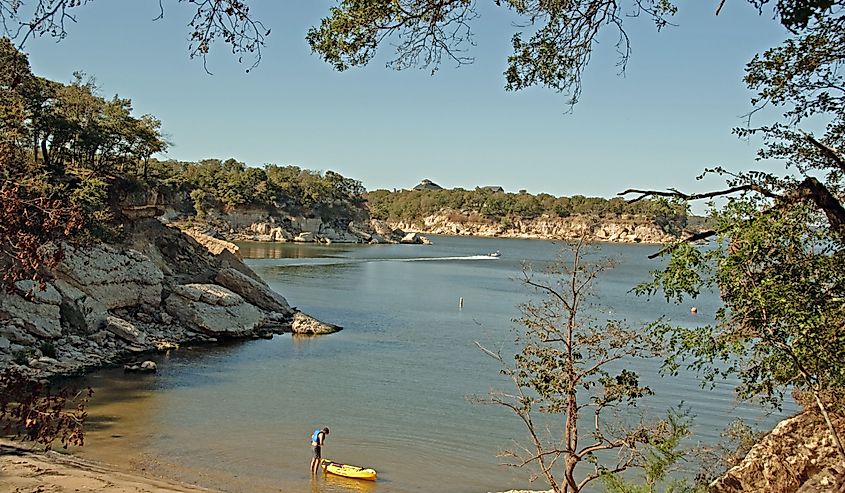 North of Dallas, right along the Oklahoma border lies Lake Texoma. Short rocky cliffs and short vegetation fill the shores of Lake Texoma. This lake is often used by the residents of Dallas for fishing trips and weekend getaways. The lake is home to a spattering of islands that can be easily accessed via canoe or kayak.
Trout, water birds, beavers, armadillos, and deer are the most common wildlife that you will see at Texoma but there is the occasional alligator spotting. Coming into contact with one is very unlikely but it is always a good idea to keep an eye out.
2. Lake O' the Pines
Lake O' the Pines, surrounded by a forest of tall skinny pine trees is the most beautiful lake in eastern Texas. Another fishing hub, this lake is home to countless species of fish. Largemouth bass and spotted bass, catfish, white bass, crappie, sunfish, chain pickerel, and more all inhabit Lake O' the Pines.
Fishing from the shore can be tough due to its size. There are dozens of marinas and launch points for both small and large boats allowing easy access to the lake. There are also camping spots for those looking to spend a weekend rather than just a quick afternoon.
3. Inks Lake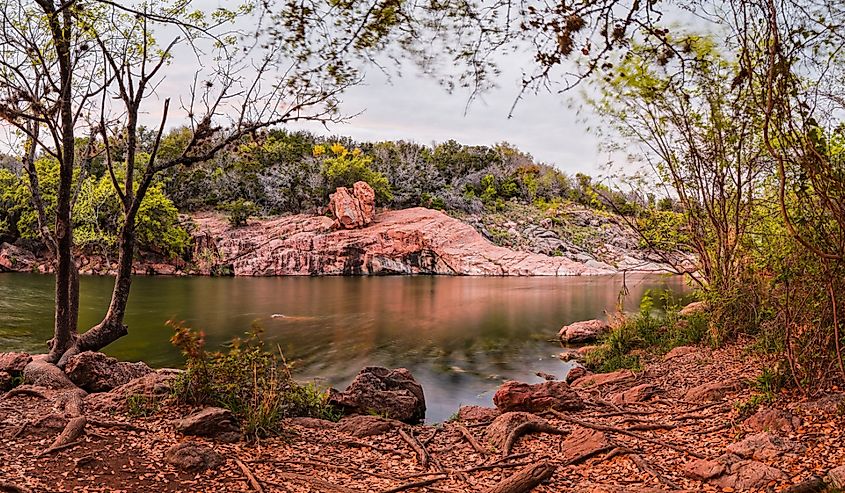 Northwest of Austin lies the quaint Inks Lake. The lake itself is rather small in comparison with others on this list. Its humble size makes it a great destination for families from Austin to spend a weekend enjoying the lake's warm and shallow waters. Inks Lake's landscape is quite barren with only a few short bushes and a handful of trees dotting the shoreline.
There are many cabins and campsites available to visitors as well as rentals for paddle boats, canoes, and kayaks. Numerous hiking trails are also in close proximity to the lake with their own unique destinations like water holes, waterfalls, and lookout points.
4. Lake Lewisville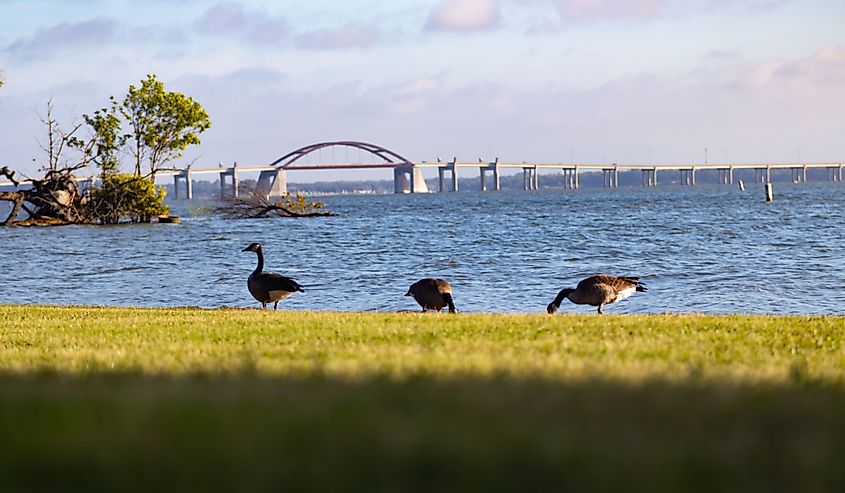 Only a stone's throw away from Dallas, Lake Lewisville turns into a party-goers paradise during the warmer months. Chock full of marinas and personal watercraft, loud music, and good vibes are always present on the weekends.
If you want to join the party with your own boat there are rentals available along with jet skis and kayaks, but the prices are steep. For those who are looking for a quieter time, fishing and camping are still commonplace in other areas of the lake. Lake Lewisville has fantastic views in the north part of the lake along with the world-class Lake Park Golf Course.
5. Possum Kingdom Lake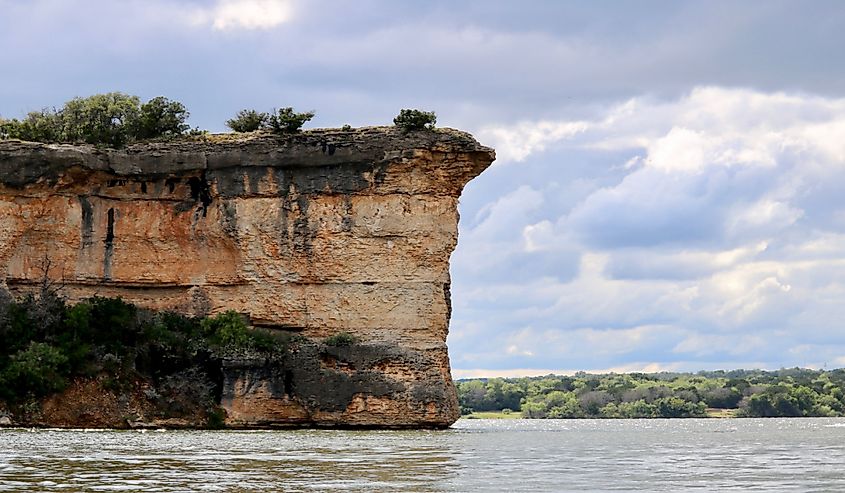 About 140 miles west of Dallas is Possum Kingdom Lake. Best known for the short rocky cliffs that surround the lake, cliff jumping and scuba diving are both common activities. The crystal clear water offers great visibility for those who are wanting to explore the marine life that lives in the lake.
Possum Kingdom Lake is regularly stocked with a variety of fish, leading to a surprising amount of diversity in the lake's aquatic life. This makes for a great time whether you are diving or fishing for dinner. There are also many lodges, resorts, and outstanding restaurants on its shores.
6. Canyon Lake
In between Austin and San Antonio, Canyon Lake is the "The Jewel" of the Texas Hill Country. Located on the famous Guadalupe River, Canyon Lake is popular with both hikers and wildlife enthusiasts.
White-tail deer, foxes, roadrunners, and dozens of species of birds live nearby the lake. Hiking trails around the lake provide a great opportunity to catch a glimpse of the animals and also a fantastic view of the landscape. The shallow shores and clear blue water also make Canyon Lake an ideal place to swim and relax during the summer.
Summary
Next time you are in the Lone Star State be sure to visit one of these beautiful lakes. Each of these locations has its own unique experience to offer to those who are willing to go out of their way and pay them a visit. Just make sure you bring sunscreen, and lots of water, and watch out for the alligators.