Santa Rosa Island is a part of the eight-island series "Channel Islands of California" that can be accessed only by boat or plane. Santa Rosa Island is the second largest one among them all, with a surface area of 215.27 sq. km. Visiting the island is a test of preparedness and competence, just like visiting any other Channel Islands. Once you get to the islands, there are no services; thus, there are no ways to fix bad planning.
Geography And Climate Of Santa Rosa Island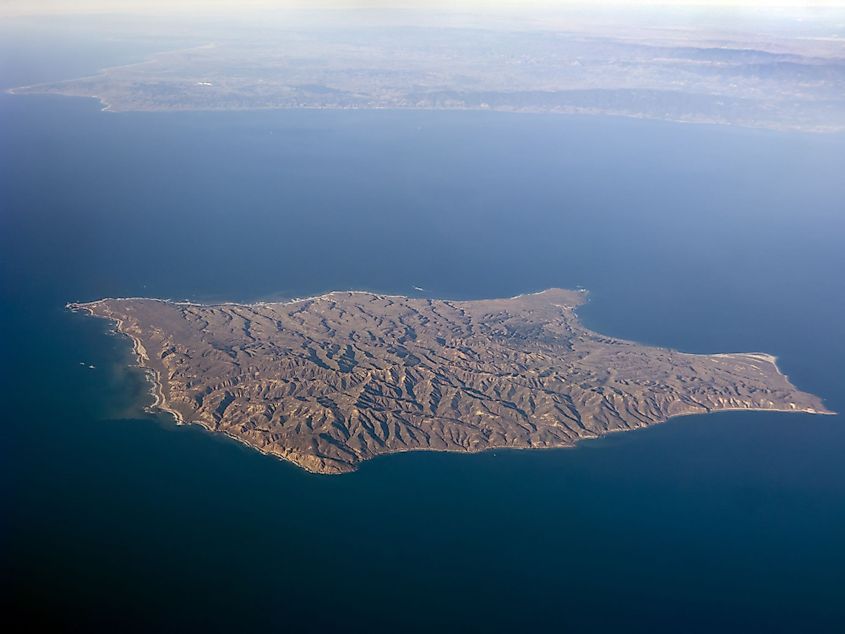 Santa Rosa, the second-largest Channel island in California, is situated 40 nautical miles from the Channel Islands National Park visitor center in Ventura. It is around 215.27 sq. km in area and is located 26.5 miles away from the mainland. The island is a part of the eight-island series "Channel Islands of California" that consist of Santa Cruz Island, Anacapa Island, Santa Rosa Island, San Miguel Island, Santa Barbara Island, Santa Catalina Island, San Nicolas Island, and San Clemente Island. More than 30 miles separate Santa Rosa Island from Santa Barbara, while almost 40 miles separate it from Ventura Harbor. Black Mountain, at 1298 feet, and Soledad Peak, at 1574 feet, are the two relatively tall mountains on the island. Rolling hills cover a large portion of Santa Rosa Island. The highlands are broken through by massive canyons like Lobo and Water Canyon, which lead to stunning white sand beaches. The terrain of the island also includes coastal lagoons. Several kilometers of trails and roads may be explored when hiking.
According to the Köppen climate classification, Santa Rosa Island has a Warm-Summer Mediterranean Climate, with hot, dry summers and cold, rainy winters. The average temperature is 15°C, with August and December recording the highest (19°C) and lowest (11°C) average temperatures, respectively. On average, Santa Rosa Island gets 267mm of precipitation each year, with February reporting the highest, about 69mm. 
History Of Santa Rosa Island
The Chumash Indians' ancestors inhabited Santa Rosa for thousands of years, during which time they built various community sites both inland and along the coast. The island was inhabited by marine Paleocoastal people at least 12,000 years ago, according to recent studies. After Juan Rodriguez Cabrillo passed away, his crew returned to the island and discovered three Chumash towns with a combined population of 40–50 individuals. However, George Vancouver identified their island, which they named Wima, as Santa Rosa in his 1792 map. He claimed to have a Spanish chart in his hands that showed this name. In 1843, José Antonio Carrillo and Carlos Antonio Carrillo received a land grant from the Mexican government from Governor Manuel Micheltorena for the island of Santa Rosa. The daughters of Carlos, Manuela Carrillo de Jones and Francisca Carrillo de Thompson received the island as a gift. Their husbands, Alpheus Basil Thompson (1795–1869) and John Coffin Jones (1796–1861) formed a partnership to run the island. The Treaty of Guadalupe Hidalgo, which put an end to the Mexican-American War, stipulated that Mexico had to cede the Channel Islands to the United States. 
Ecology Of Santa Rosa Island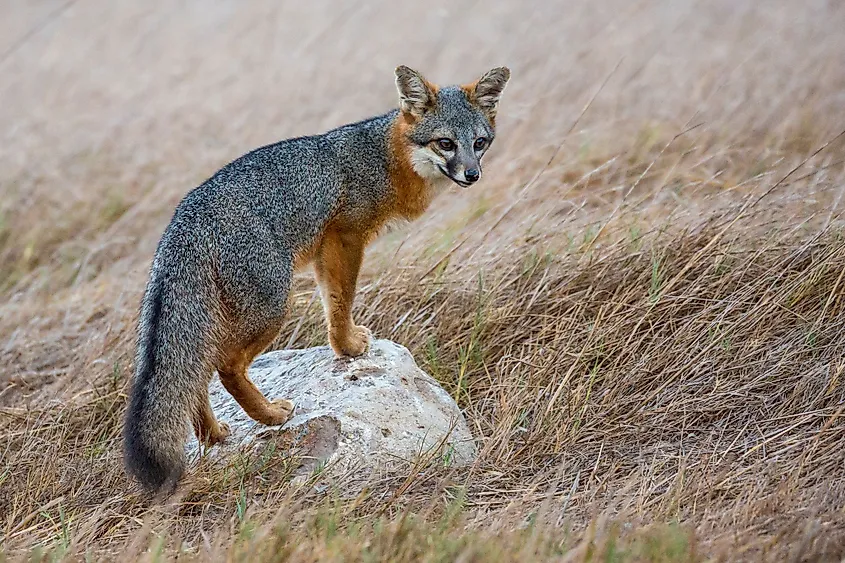 The different topographies on the island sustain a wide variety of plant and animal species, just like its bigger neighbor, Santa Cruz Island. Nine plant groups contain over 500 plant species, including six that are unique to Santa Rosa. As the sole surviving members of a once vast Pleistocene forest, one of these species, the Santa Rosa Island subspecies of Torrey pine, is regarded as one of the rarest pines in the world. Near La Jolla, California, at the Torrey Pines State Reserve, one last remaining subspecies of the Torrey pine may be discovered. Additionally, Santa Rosa Island is home to more than 100 bird species and three mammal species, including the island's biggest native animal, the endemic island fox, as well as a seabird, seal, and sea lion population. Pygmy mammoth remains, which are an old indigenous species, have been discovered on Santa Rosa, Santa Cruz, and San Miguel Islands. Only four to six ft tall, these little mammoths previously roamed the meadows and forests of islands during the Pleistocene. The complete specimen ever found was a fossil skeleton that was recovered on Santa Rosa Island in 1994.
Recreational Activities In Santa Rosa Island
Hiking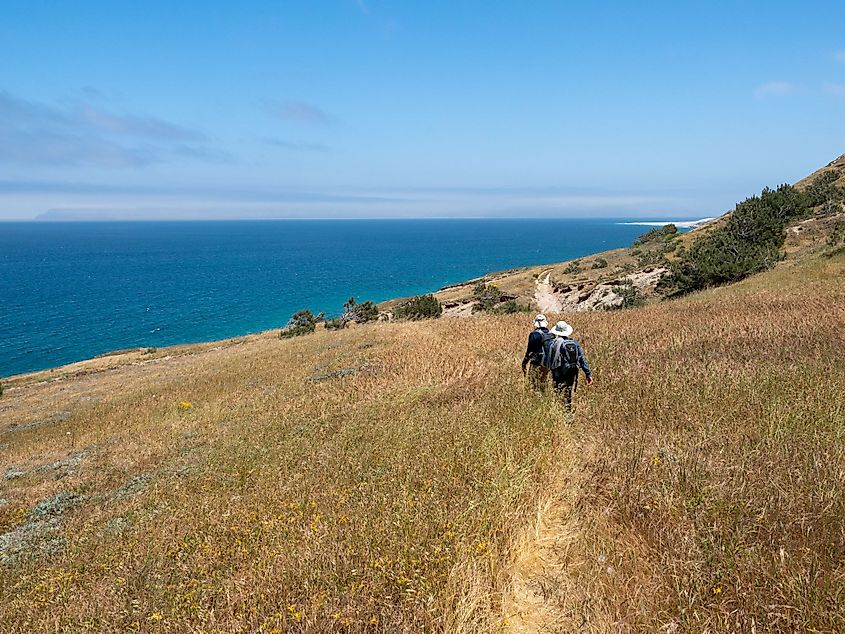 Santa Rosa Island is crossed by a number of roads and paths, offering tourists fantastic trekking options. These roads and trails range from the Black Mountain's rough, rocky road to the comparatively flat route to Water Canyon Beach.
Camping
The campsite in Water Canyon offers primitive camping. There is a picnic table, a food storage container, a windbreak, a pit toilet, and water. The pier is a smooth 1-1/2-mile trek from the campsite, and Water Canyon Beach is a quarter-mile away. The standard minimum stay is three days due to the boat schedule.
Fishing
Within the three marine reserves that surround the island, fishing is not permitted. Outside of these zones, fishing is permitted. All rules of the California Department of Fish and Game must be followed, and a valid fishing license having an ocean enhancement stamp is necessary to fish in the park.
Watersports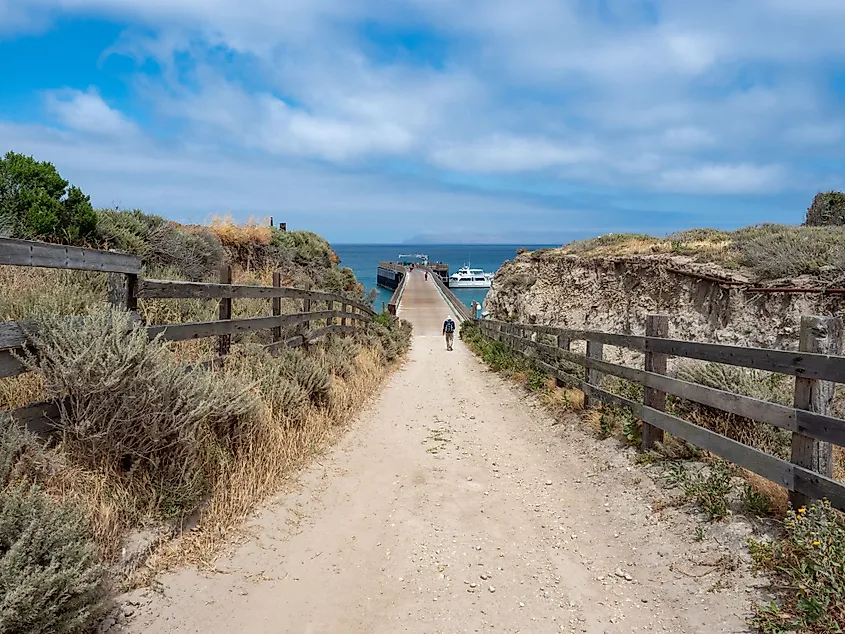 Swimming, snorkeling, diving, and kayaking are restricted and only advised for skilled tourists because of the persistently strong wind. Santa Rosa Island, despite the wind, has beautiful white sand beaches that are ideal for strolling along the shore. More than a mile from the pier at Bechers Bay and a little distance down the canyon from the campsite is access to one of the nicest beaches, Water Canyon Beach. Near the pier, there is also access to the beach. On Santa Rosa Island, there are several spots where you may go surfing. The south coast is often best during the south waves of summer/fall, while the northern coat is ideal during the northwest swells of winter/spring. Due to the distance from Bechers Bay, all surf sites are remote and best reached by private boats or backcountry beach camping.
Santa Rosa Island provides not only a nice break from the hustle and bustle of city life but also a variety of activities, including hiking, camping, snorkeling, kayaking, birdwatching, photography, and simply unwinding to the calming sounds of nature. This is the place to go if you want seclusion and adventure.