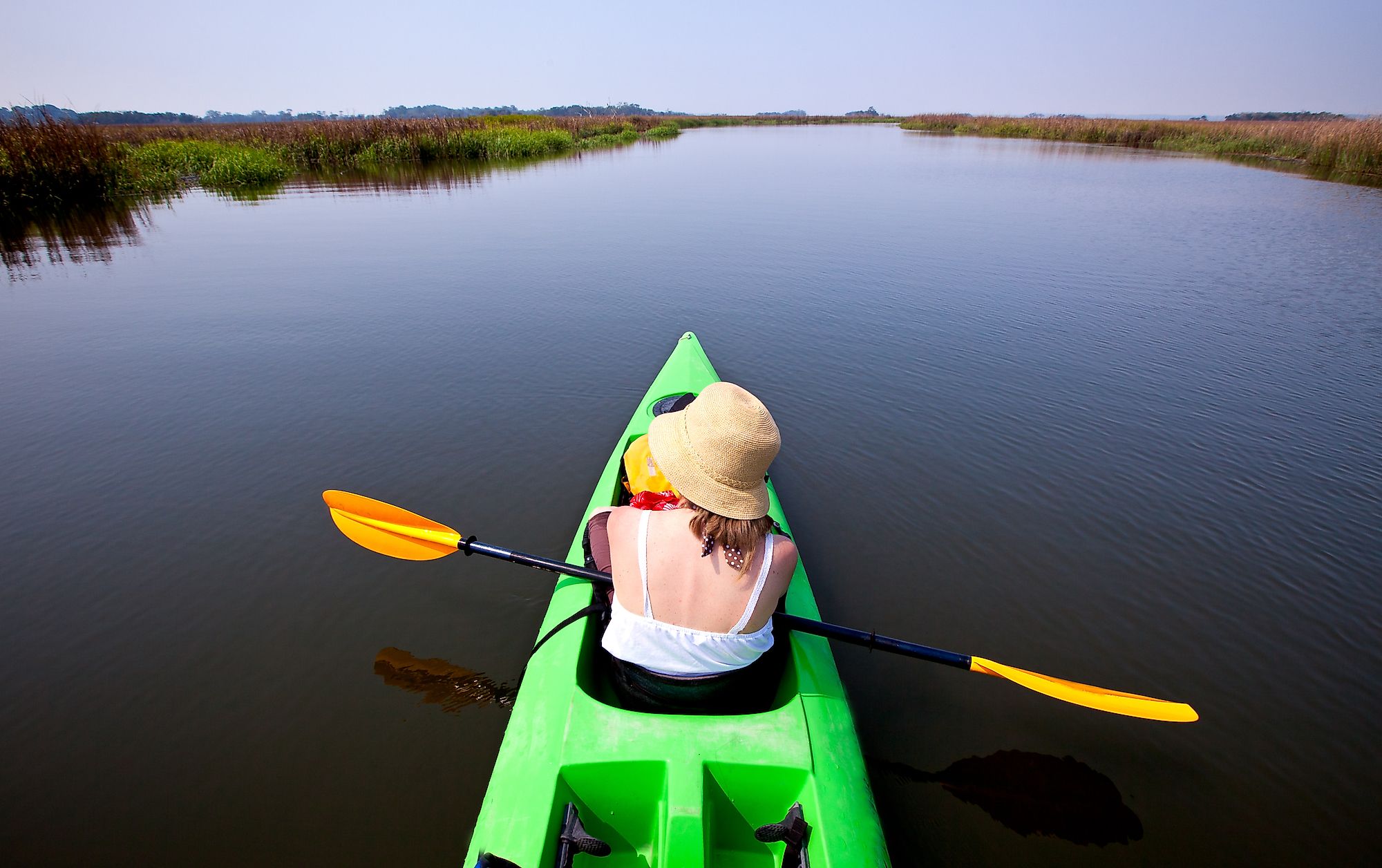 Little St. Simons Island, Georgia
Little St. Simons Island is a barrier island. It is one of the least developed of Georgia's Golden Isles. The Berolzheimer family privately owns the island. They opened a lodge on Little St. Simons Island, where visitors enjoy many recreational activities, including hiking, biking, fishing, and kayaking. 
Little St. Simons is located east and north of St. Simons Island and Sea Island on the coast of the U.S. state of Georgia. It covers 44 square km and has 11 km of beachfront. It is only accessible by boat. 
History Of Little St. Simons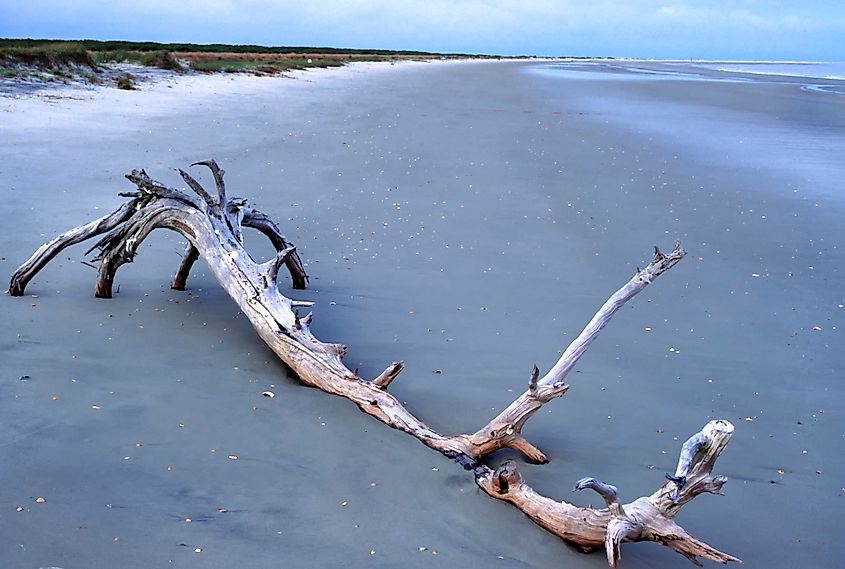 In 1760, Little St. Simons was awarded as a crown grant to Samuel Ougspourger, a Swiss colonist who migrated to Savannah. Several years later, two brothers, John and James Graham, purchased Little St. Simons. They were British Loyalists who departed the colony of England during the American Revolution and planned to develop small-scale agriculture on the tract.
Later on, in 1774, Major Pierce Butler of Charleston, South Carolina, and Philadelphia, Pennsylvania acquired Little St. Simons. He also purchased Hampton Point across the Hampton River on the north end. He was one of the largest enslavers in Georgia and developed extensive agricultural operations on lands and planted cotton at Hampton and Little St. Simons.
Little St. Simons was famous for a visit by the famous English Shakespearean actress Fanny Kemble, who accompanied her husband Piearce Mease Butler, Major Butler's grandson, in the spring of 1839.
After being in possession of the Butler family for over a century, Little St. Simons was sold to O.F. Chichester of the Eagle Pencil Company in early 1908. Chichester was interested in the red cedar trees on the island and cut many in the following months sending the logs to the nearby St. Simons sawmill, where the logs were sawed into small planks and used in the pencil production.
Chichester built a small residence on the Little St. Simons for use as a winter retreat and sold the Little St. Simons in 1908 to Philip Berolzheimer of New York City. The Berolzheimer family was interested in the potential of turning Little St. Simons into a vacation destination and built a hunting lodge in the interior of the island in 1917. The lodge was used as a retreat by the family. They hosted a number of their northern guests who visited the lodge to enjoy hunting and recreational activities in the 1920s and 1930s.
During World War II, the island was used by the U.S. Coast Guard as a patrol station where they could observe German submarine activity off the coast. After the war, the Berolzheimer family converted their residence into an expanded lodge where they accommodated paid guests to Little St. Simons. Many visitors have been visiting Little St. Simons since then. ("Little St. Simons Island")
Visiting Little St. Simons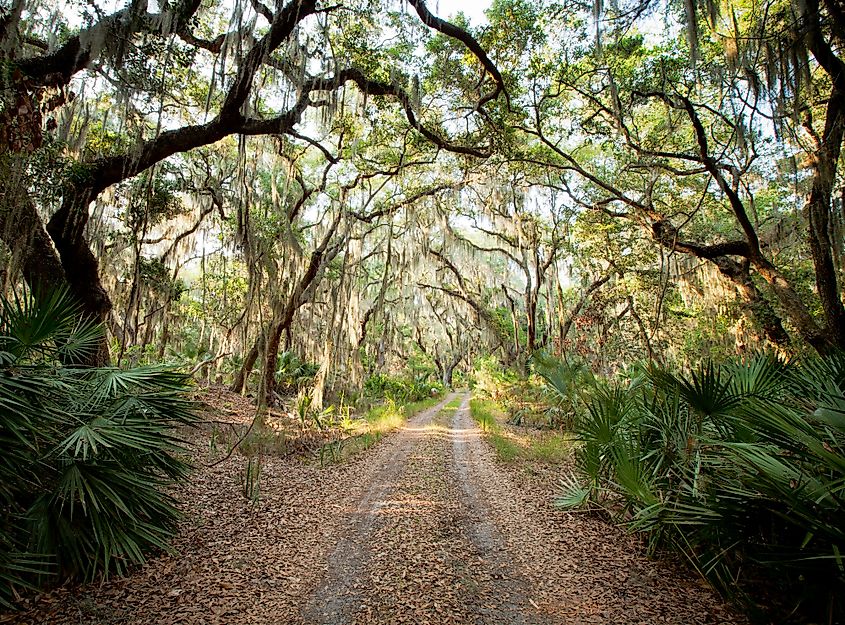 Little St. Simons has six cabins that hold up to 32 guests at a time. Families visit this private and eco-friendly island by boat and enjoy recreational activities, including swimming in the Atlantic, fishing in Mosquito Creek, and boat on the Altamaha River. The island is home to more than 300 species, and visitors enjoy keeping an eye for them while hiking and biking are also quite famous as visitors enjoy. There are no grocery stores on the island, and food is presented by the cabins only.