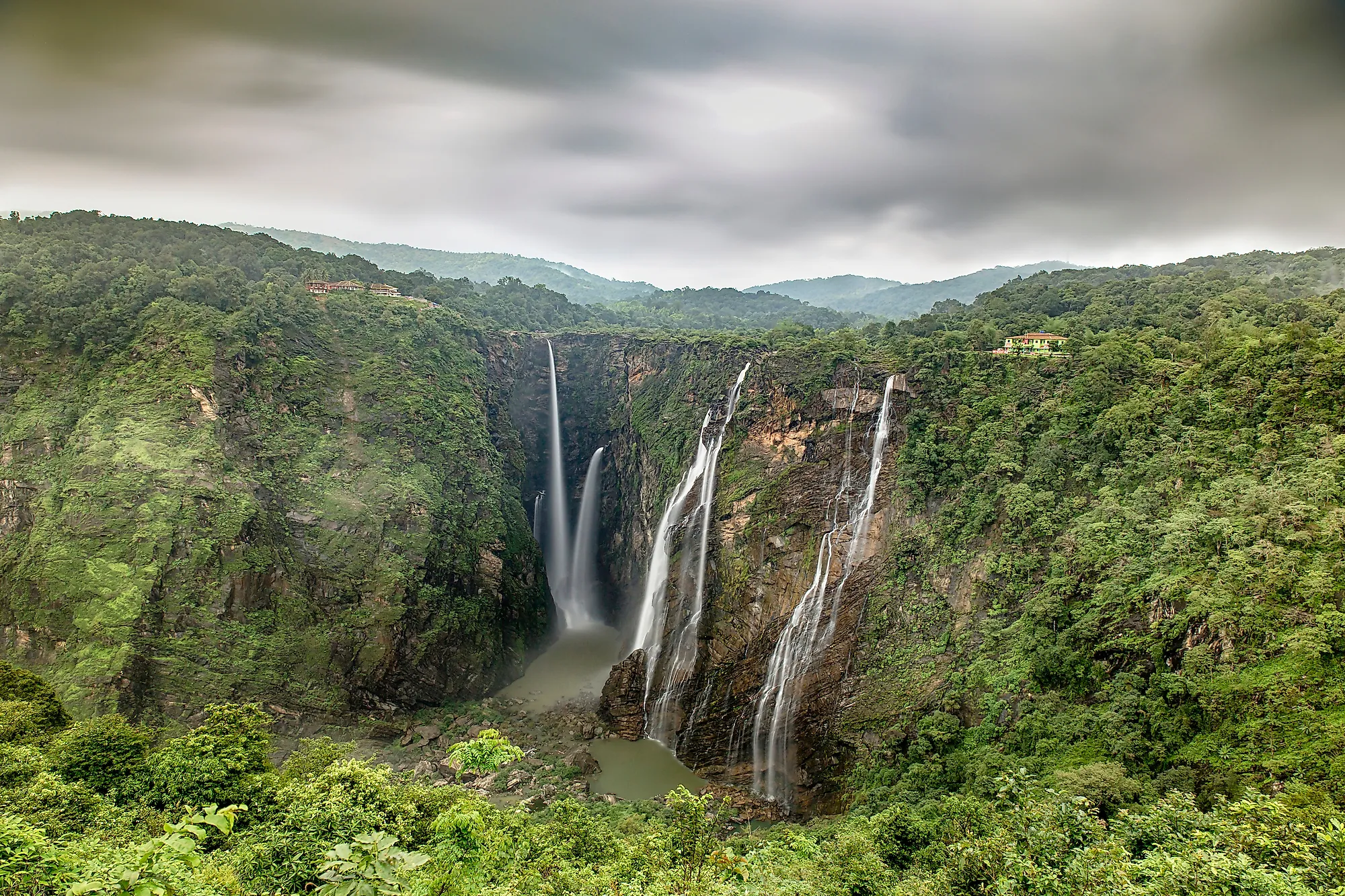 The Jog Falls is a waterfall created by the Sharavathi River and is situated in the Sharavathi valley in the dense evergreen forests of the Western Ghats, close to the Sagara Taluk of the Shimoga District in the State of Karnataka, India. With a total height of 253m, the Jog Falls is the third-highest waterfall in India after the Nohkalikai Falls and the Dudhsagar Falls. It is also the tallest un-tiered waterfall and the second-highest plunge waterfall in India. The Jog Falls is located about 16km from the nearest Talaguppa Railway Station and 422km from the Bengaluru International Airport. 
Geography
Jog Falls is also referred to by various names such as the Gersoppa Falls, Gerusoppe Falls, and Jogada Gundi. The Falls has an average width of 472m and a maximum width of 579m. The Sharavathi River rises in the Western Ghats, in the small town of Ambutirtha in the Thirthahalli Taluk of the Shimoga District. The Jog Falls is situated about 29km upstream from the town of Honavar at the river's mouth on the Arabian Sea.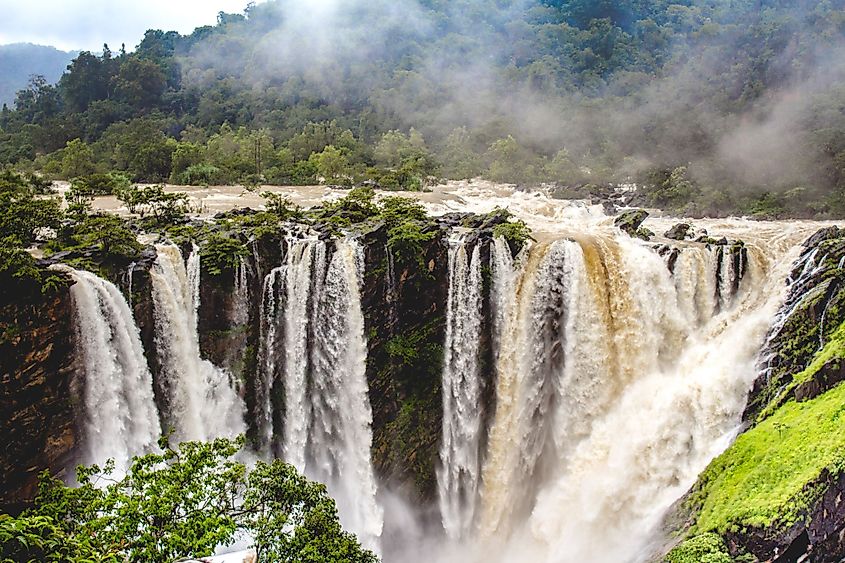 The Sharavati River flows over rocky terrain and gives a powerful plunge downwards splitting into four separate cascades. The four cascades are colloquially known as Raja or Horseshoe, Roarer, Rocket, and Ranee (Queen) or "La Dame Blanche" (The White Lady), based on the unique characteristics of each cascade. The Jog Falls is therefore unique, as here the water does not stream down the rocks in a tiered fashion, but rushes down the slopes without losing contact with the underlying rocks. The lush green surroundings also enhance the beauty of the waterfalls.
The river water flowing to the Jog Falls is controlled by the Linganamakki Dam, which has been constructed about 9km upstream from the Jog Falls, for hydroelectric power generation. As a result, there is a drop in the water levels during the drier seasons. But, depending upon the amount of rainfall during the monsoon season, the amount of water flowing down the Jog Falls dramatically changes. The falls are a major tourist attraction and therefore, to get the best experience of this astounding beauty, the perfect time to visit the Jog Falls is between August and December.