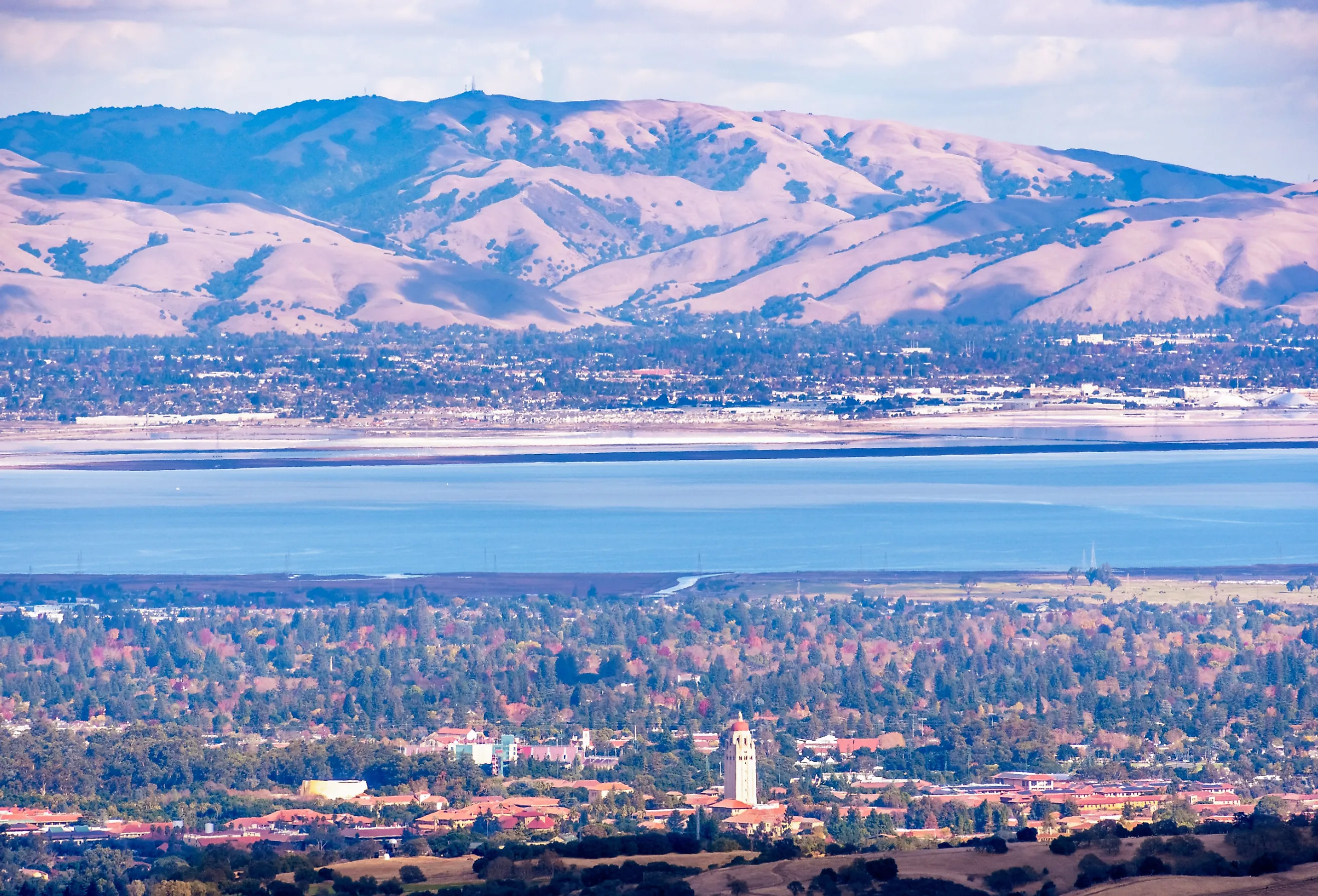 Richest Cities In California
California, a state renowned for its entrepreneurial spirit and ambitious sense-of-industry, boasts a multitude of wealthy cities that serve as prime examples of economic success and innovation. From the heart of Silicon Valley to the iconic Californian coastal regions, these prosperous cities exemplify the Golden State's obsession with maintaining a GDP that small nations can only dream of. Through cutting-edge research, advanced technology, and robust education systems, these cities attract top talent which in turn foster a highly skilled workforce within strong communities. To ascertain wealth, median household income (2021), from the US Census Bureau, is the metric that ranks each city.
10 Richest Cities In California
Palo Alto - $194,782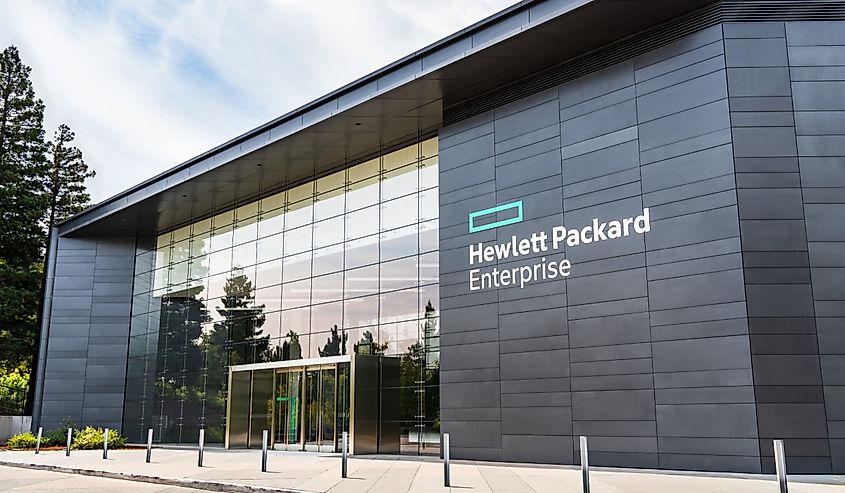 Palo Alto, known for its thriving tech sector and entrepreneurial spirit, boasts a robust median household income of $194,782. The city's flourishing economy funds the livelihoods of 68,572 residents, many of whom are involved in cutting-edge research, higher education, and innovation. This wealthy enclave is home to a diverse mix of businesses, contributing to its economic vitality and making it an attractive destination for visitors. Fueling Palo Alto's prosperity is the presence of top-tier companies like Tesla, which has established its second headquarters in the city. The booming tech industry attracts highly skilled professionals, resulting in a well-educated and affluent population. This wealth generates demand for a wide range of amenities and retailers, further enhancing the city's allure.
San Ramon - $173,519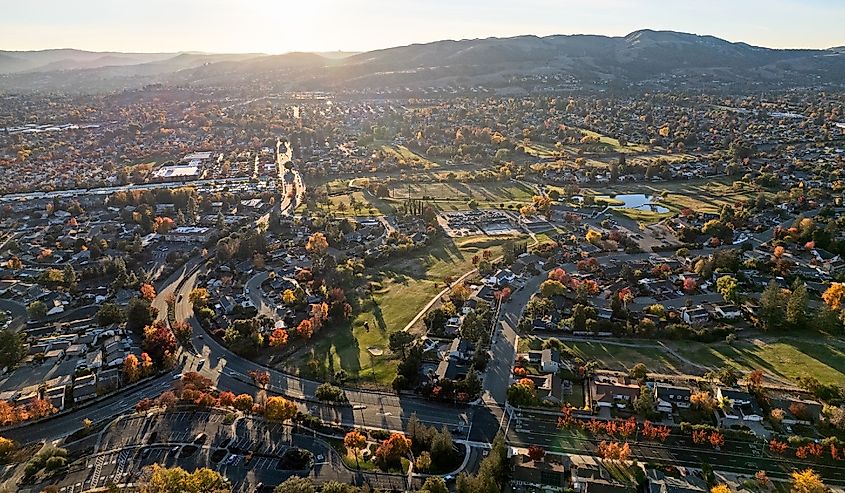 San Ramon has earned its reputation as a rich city through a combination of factors that contribute to its residents' high quality of life. As one of the largest cities in Contra Costa County, San Ramon boasts a median household income of $173,519 due to its diversified economy encompassing sectors such as healthcare, technology, financial services, and retail. The city is home to several large corporations, including Chevron, AT&T, and Robert Half International, as well as a proud small business community. Furthermore, the San Ramon Valley Unified School District consistently achieves high rankings, with graduation rates surpassing state and national averages, attracting families seeking educational opportunities. 
Pleasanton - $167,932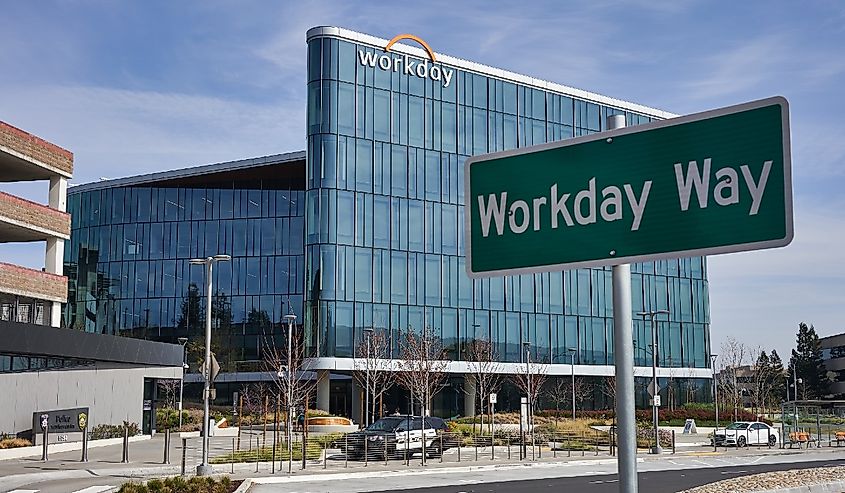 Pleasanton has evolved from a humble farming community to a veritable economic hub. Today, the city boasts a median household income of $167,932 and a population of 79,871. The city's economy includes high-technology sectors, such as information technology, computer engineering, and life sciences, which attract a highly-educated workforce. These knowledge-based industries drive innovation and have attracted considerable venture capital investments, with Pleasanton regularly leading the East Bay. The presence of major employers like EMC, Oracle, and Safeway further supports the city's lively economy. Additionally, Pleasanton's strategic location allows excellent accessibility to a diverse, well-educated labor market and the broader Bay Area. Its high-value commercial spaces and competitive office rental rates make the city attractive for businesses of various sizes and industries.
Sunnyvale - $161,670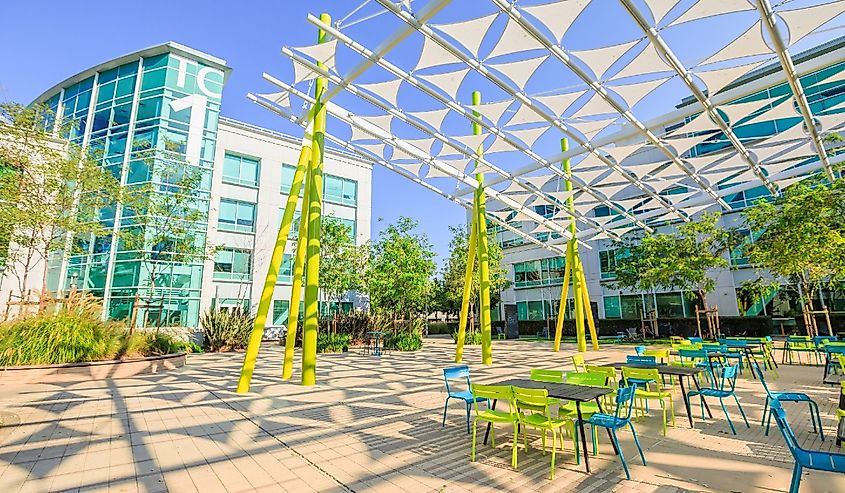 Founded as a bustling railroad town, Sunnyvale has grown into an affluent city, with its economy driven largely by the manufacturing sector and expanding business environment. Located at the heart of Silicon Valley, Sunnyvale provides access to an innovative and dynamic business ecosystem, attracting entrepreneurs from around the globe. The city's government actively supports businesses through generous incentives and tax breaks, particularly in the renewable energy sector, resulting in a skilled and diverse workforce. Furthermore, Sunnyvale's Economic Development staff offers various services, including development process assistance and partnerships with local, regional, and state agencies. This proactive approach fosters a culture of growth and innovation, ensuring that businesses can adapt and thrive amid market changes. Overall, the combination of a strong manufacturing sector, supportive government, and advantageous location in Silicon Valley contributes to Sunnyvale's status as a wealthy city.
Mountain View - $158,104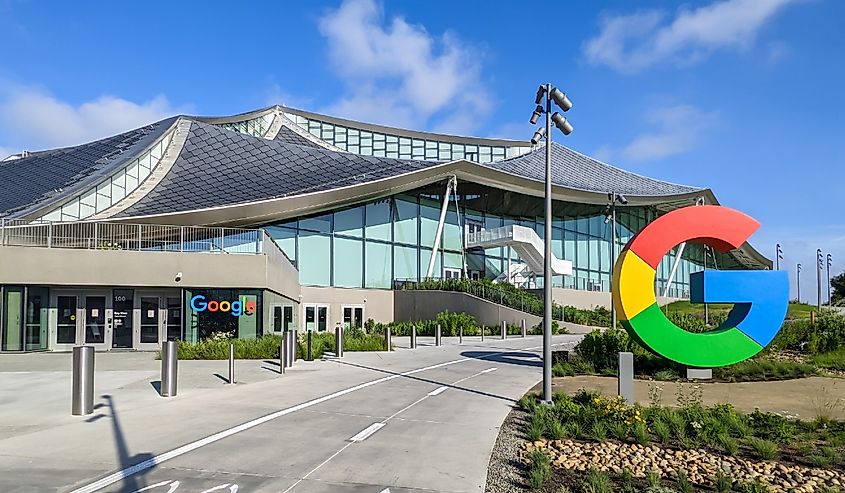 Mountain View, an auspicious city planted in the heart of Silicon Valley, has become an economic powerhouse due to its unique blend of tech giants, start-ups, and vibrant downtown area. With the presence of renowned technology firms such as Google, Apple, LinkedIn, and Microsoft, the city boasts a median household income of $158,104. The local economy has also benefited from the historical presence of aerospace and electronics industries, including Moffett Field Naval Air Station and NASA Ames Research Center. Mountain View's downtown area, encompassing ten blocks around Castro Street, features more than 70 restaurants and 20 retailers, attracting thousands of visitors and providing a stable employment base. The city's commitment to a competitive market has resulted in a high minimum wage, ensuring its ability to attract and retain a skilled workforce. This combination of technological innovation, a vibrant downtown area, and support for local businesses has solidified Mountain View as an expensive but financially potent city.
Fremont - $153,475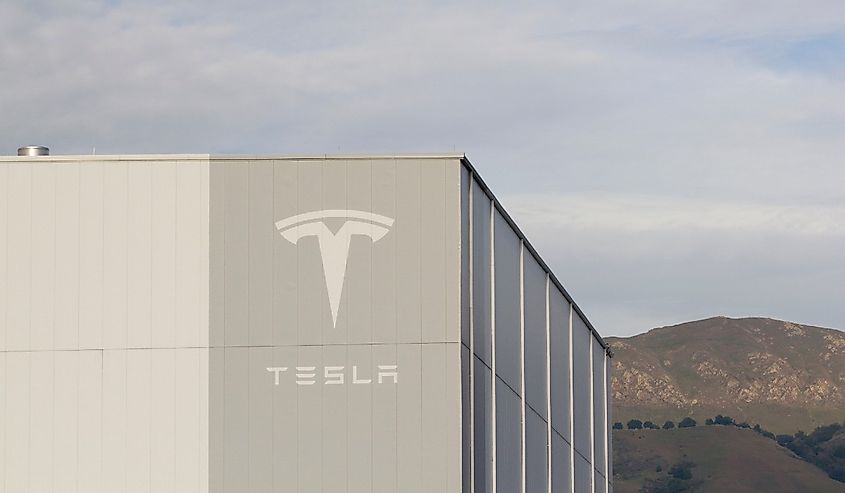 Fremont is a successful city that spawned through the 1956 merger of five adjacent towns, Mission San José, Centerville, Niles, Irvington, and Warm Springs, and that combined wealth increased through opportunity and ability. This financial prosperity grew thanks to Fremont's strategic location in Silicon Valley East, with over 900 advanced manufacturing and hardware companies calling Fremont home. This bustle has earned the city the nickname "hardware side of the Bay." Major tech employers like Meta, Tesla, Lam Research, Apple, Western Digital, Seagate, Boehringer Ingelheim, and ThermoFisher have established their presence in the city, drawn by the abundant skilled workforce and expansive industrial real estate inventory. Fremont's diverse economy is further strengthened by its multiple employment hubs, including Warm Springs, Bayside, Ardenwood, and City Center. These hubs cater to industries like technology, life sciences, healthcare, and hospitality. The city's investment in higher education and government incentives for research and development has further bolstered its economic growth, making Fremont a prosperous city.
Santa Clara - $150,244
Santa Clara is at the heart of Silicon Valley and, therefore, is an affluent city with a unique combination of technology giants and a clockwork service sector. With a median household income of $150,244, it is no surprise that this bustling region is home to industry-leading companies like Apple, Intel, and Google. The San Jose/Sunnyvale/Santa Clara metropolitan area was even ranked as the highest-performing area in the US in 2012, with a GDP of $384.7 billion in 2021, similar to that of Singapore. However, despite its prosperity, Santa Clara faces a growing wealth disparity. The top 1% of households hold 48 times more wealth than the bottom 50%, which is more noticeable than in the US overall or globally. Additionally, the city grapples with an underclass whose income is comparable to the national average, despite the area's exorbitant land prices. Thus, while Santa Clara may be economically prosperous, it is also a city marked by striking inequality.
Milpitas - $149,312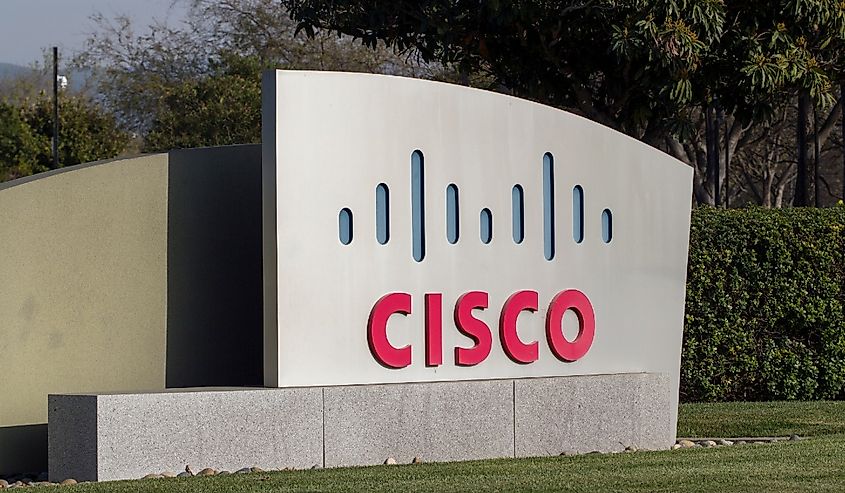 Milpitas is a thriving technology hub that attracts top talent from around the globe, thanks to the presence of numerous tech giants such as Cisco Systems, AT&T, and Infineon Technologies. Milpitas' strategic location between San Jose and Fremont also provides easy access to an extensive network of transportation options, including the VTA light rail, BART, and major freeways, making it an ideal destination for professionals working throughout the Bay Area. The city has a strong commitment to education, with the Milpitas Unified School District consistently achieving high academic performance. Additionally, high-earning families appreciate the wide range of recreational opportunities, including over 30 parks, sports complexes, and community centers. Milpitas' economy extends beyond technology, encompassing sectors such as retail and manufacturing. The Great Mall of the Bay Area, the largest enclosed outlet mall in Northern California, attracts shoppers from far and wide, generating additional revenue for the city.  
Newport Beach - $142,463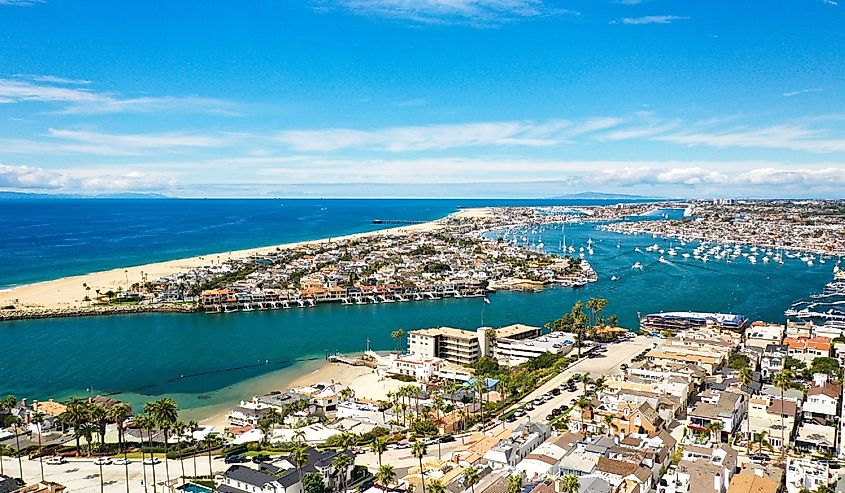 Newport Beach, with a median household income of $142,463, is home to many affluent residents. The city's economy depends on its tourism industry and financial and real estate sectors. Newport Beach boasts a variety of world-class attractions, such as Fashion Island, a premier shopping center, and the Balboa Peninsula, which draws visitors from around the globe. The harbor, dotted with multi-million-dollar yachts, underscores the city's wealth and status. Last, the city's commitment to quality education complements its investment in community resources, such as the state-of-the-art Newport Beach Public Library and various community centers. For high-income earners, these are all compelling reasons to relocate and join the crowd at Newport Beach.
Livermore - $139,904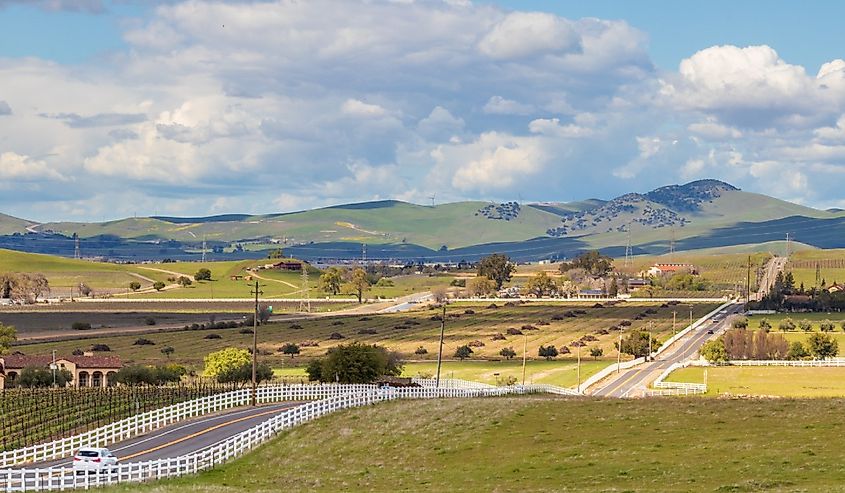 Livermore is a major center for scientific research and innovation, and the city is home to two prestigious research institutions: the Lawrence Livermore National Laboratory and the Sandia National Laboratories. These institutions play a significant role in driving the local economy by attracting top scientists and engineers worldwide. Livermore is also well-regarded for its commitment to education. Furthermore, the city's wine industry, with over 40 wineries, contributes to the region's economic growth and cultural identity. The mix of these factors has placed Livermore among California's wealthiest cities, with a median household income of $139,904.
These affluent Californian cities, from Livermore to Palo Alto, demonstrate a diverse range of economic drivers and high standards of living. With thriving industries such as technology, research, manufacturing, and retail, these cities have attracted highly skilled professionals, which in turn has led to high median household incomes. The presence of esteemed educational institutions and their commitment to quality education further add to their appeal. These cities also offer an array of amenities, recreational opportunities, and excellent transportation infrastructure. However, it is crucial to acknowledge the challenges of wealth disparity and affordable housing, which persist in some of these cities. It seems that even with all the money in the world, there are struggles in all corners.
10 Richest Cities In California
| Rank | City | Median Household Income (in 2021 US dollars) |
| --- | --- | --- |
| 1 | Palo Alto | $194,782 |
| 2 | San Ramon | $173,519 |
| 3 | Pleasanton | $167,932 |
| 4 | Sunnyvale | $161,670 |
| 5 | Mountain View | $158,104 |
| 6 | Fremont | $153,475 |
| 7 | Santa Clara | $150,244 |
| 8 | Milpitas | $149,312 |
| 9 | Newport Beach | $142,463 |
| 10 | Livermore | $139,904 |
Source: US Census Bureau, 2017-2021.