Lake Mead is in trouble, yet again. After reaching an all-time low water level last year, it was recently announced that the water level has plummeted even further. This is bad news for both Lake Mead and the people who rely on its waters. Let's take a closer look at what's happening at Lake Mead and what it could mean for the future.
History Of Lake Mead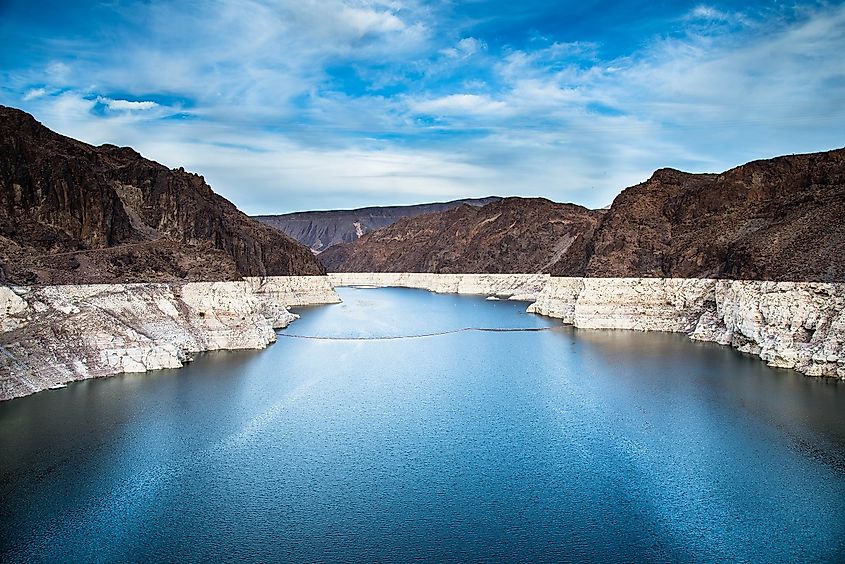 Lake Mead is a man-made lake located in the Mojave Desert of southern Nevada, about 30 miles southeast of Las Vegas. It is the largest reservoir in the United States by volume, and it is one of the country's oldest national parks.
The lake was created by the damming of the Colorado River in 1935, and it took its name from Elwood Mead, who was the commissioner of the U.S. Bureau of Reclamation from 1924 to 1936. The reservoir began to fill behind the Hoover Dam in January 1937, and it reached capacity in June 1938.
Since then, Lake Mead has been a popular recreation destination for boaters, swimmers, and fishermen. The lake is also a major source of water for the Las Vegas metropolitan area.
Despite its current state, Lake Mead still remains an important part of American history and culture. It is a symbol of human ingenuity and engineering prowess, and it continues to provide recreation and water for millions of people every year.
What Is Happening To Lake Mead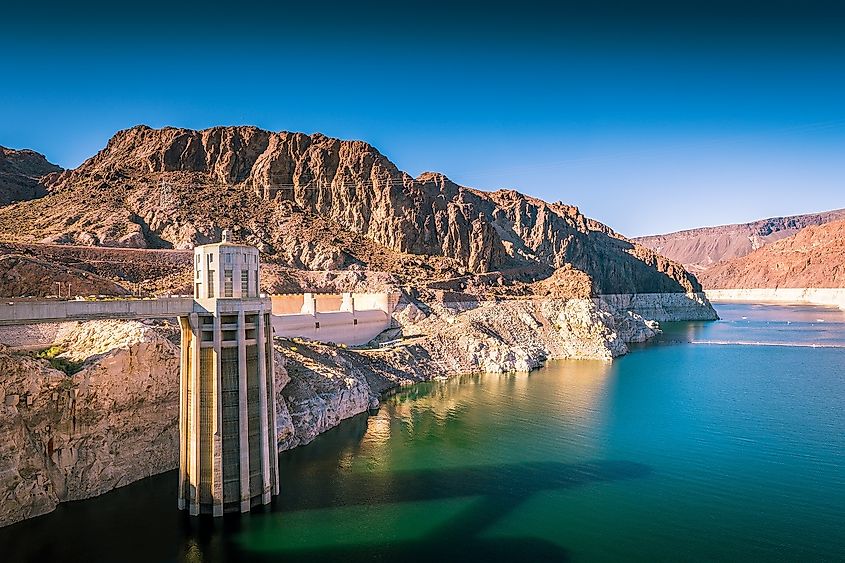 In recent years, Lake Mead has been shrinking due to rising temperatures and a prolonged drought in the southwestern United States. As of 2016, the lake's water level was about 1,070 feet below its capacity of 2,074 feet. This has had a devastating effect on local wildlife and plant life, as well as the surrounding communities that rely on the lake for their livelihoods.
Now, the water level is hitting another shocking low.
The water level at Lake Mead reached an all-time record low of 1,049 feet. That's down more than 22 feet from 2016.
And it's not just Lake Mead that's affected. The water level in Lake Powell, which is downstream from Lake Mead, is also at a record low.
The plummeting water levels are due to a combination of factors, including drought, warmer temperatures, and increased demand from cities and farms.
The water level in Lake Mead is now so low that the iconic Hoover Dam is at risk. If the lake levels continue to drop, it could force the closure of the dam's powerhouse. That would be a major blow to the economy of the southwestern U.S., as the dam provides electricity for millions of people.
What Can Be Done To Save Lake Mead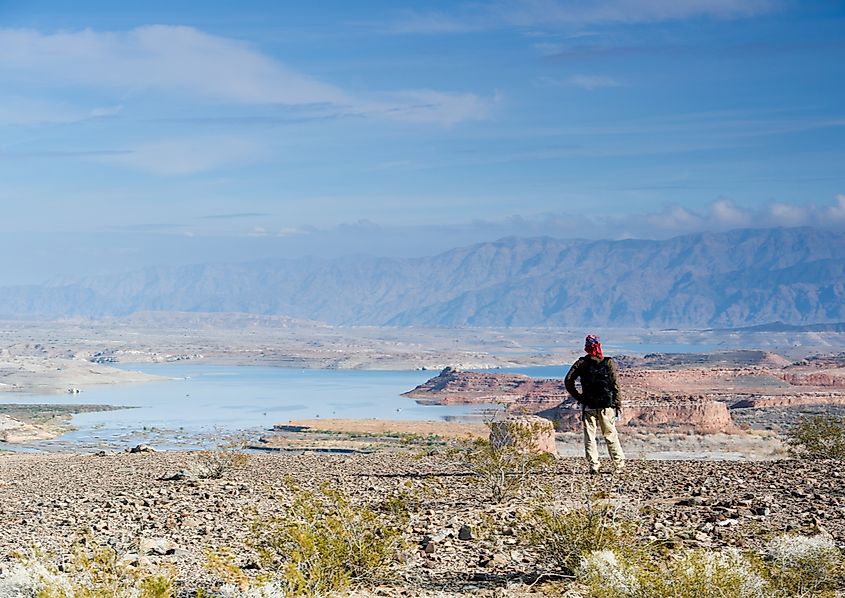 For starters, water conservation plans need to be made. This means doing things like using less water at home, fixing leaks, and investing in more efficient irrigation systems. Additionally, wasteful practices like over-grazing, which can lead to soil erosion and further decrease the lake's water levels need to be stopped.
In addition, we need to start working on plans to replenish the lake. One idea is to build a desalination plant that would extract salt from seawater and use it to replenish the lake. This would be an expensive undertaking, but it could be the key to saving Lake Mead and ensuring its long-term future.
Another idea on the table is to build a new pipeline that would bring water from the Colorado River to Las Vegas. The city has been working on the project for years, and it's finally getting closer to becoming a reality.
A fight for stricter water usage regulations needs to be had. In some cases, this means going up against powerful interests like agriculture and industry.
There's no single solution to saving Lake Mead. It's going to take a concerted effort from all of us to make sure that this American landmark is around for generations to come.
In Summary
Lake Mead is currently at its lowest water level in history, and it's only getting worse. If things don't change soon, the lake could be dried up within the next decade. This is terrible news for both the lake itself and the people who rely on it for their livelihoods.
Luckily, there are still ways we can help save Lake Mead. What can you do to help? Share this article with your friends and family and let us know in the comments below what else we can do to preserve this vital resource. Together, we can make a difference!