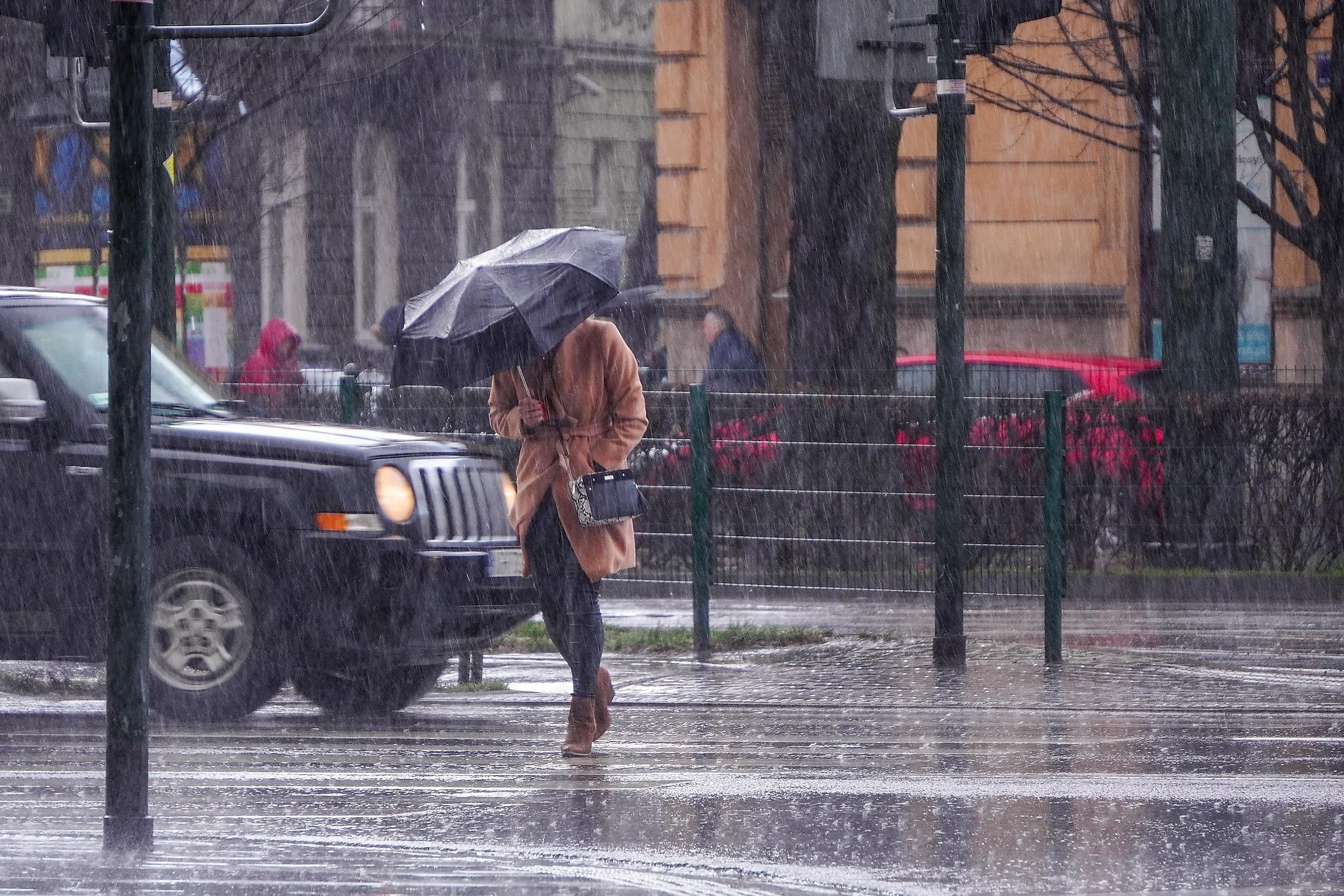 10 Wettest Cities In The United States
Rain is often a much sought-after weather event, but when it often occurs in great quantities over a short period, fatigue may be sure to follow. From thunderstorms to hurricanes, or just a heavy downpour, excessive rain can, like anything in overabundance, be troublesome. Across the United States, several cities experience higher than average rainfalls, uniquely shaping their local history and culture and how they cope with modern-day weather challenges. Here are the Top 10 Wettest Cities in the United States by the number of yearly rainy days:
1. Hilo, Hawaii - 211 rainy days/year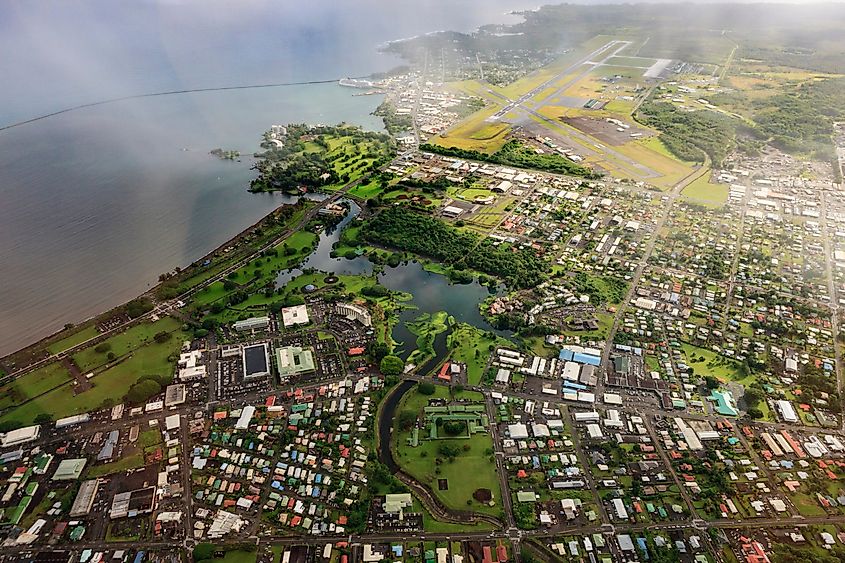 Located on the Big Island of Hawaii, Hilo records an average of 211 days a year with at least one millimeter of rain. This means that for just under 60% of the year, one can expect to experience some form of precipitation in this Pacific paradise. With its rainforest-like climate, hot, humid temperatures exist no matter the season, and in a span of 30 years, between 1980 and 2010, over 3,000 millimeters of rain were recorded each year. Interestingly, Hilo receives up to 30 times more rainfall than other communities on the Big Island due in part to its elevation.
2. Sitka, Alaska - 173 rainy days/year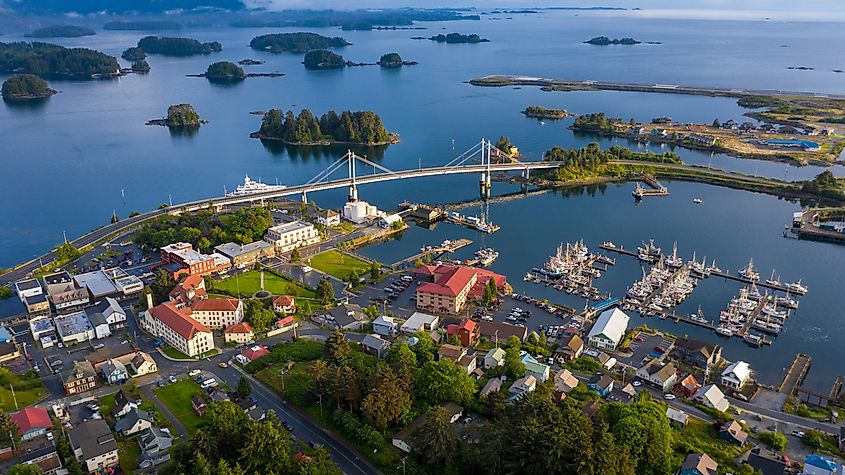 With a total land area of nearly 7,500 square kilometers, Sitka is one of the largest city centers in the greater United States. With an average of 173 days of the year (47%), with at least one millimeter of rain, Sitka has a year-round cool oceanic climate, with no more than ten days seeing temperatures above 21 C. September and October are typically the wettest months, with nearly 300 millimeters of rain falling, while June sees the fewest amount, with only about 74 millimeters.
3. Sequim, Washington - 143 rainy days/year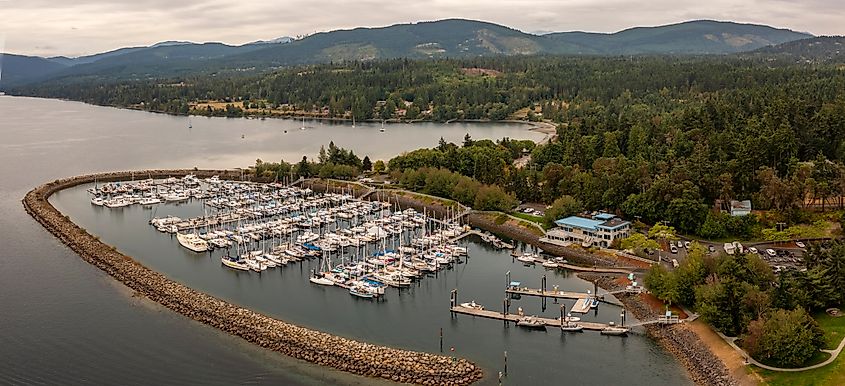 The city of Sequim averages at least 143 days of rainfall but amasses only about 426 millimeters over the entire year. Situated near the base of the Olympic Mountains, this town of 6,600 residents is often shielded from extensive rainfall but rather gets little rain very often. November is by far the wettest month, with some 67 millimeters recorded on average, while the summer months see only up to 15 millimeters. Still, though it may not rain for a prolonged period, the chances of seeing rain in Sequim rank it as the third wettest in the country.
4. West Palm Beach, Florida - 131 rainy days/year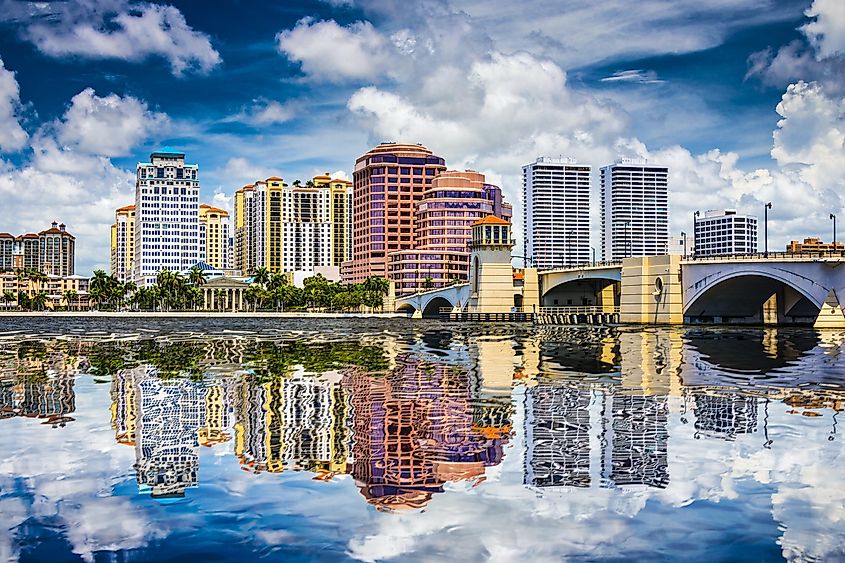 West Palm Beach sees at least 131 days of rain with a minimum of one millimeter and experiences a humid and hot climate year-round. With nearly 1,600 millimeters falling each year, this city of 117,000 inhabitants experiences a prolonged wet season of five months, from May to October. June and August are typically the wettest, with over 215 millimeters falling, while February sees only some 67 millimeters of precipitation. Thunderstorms, tropical storms, and hurricane systems are fairly common in this area, increasing West Palm Beach's water intake, and sometimes leading to flooding and power outages.
5. Dunkirk, New York - 130 rainy days/year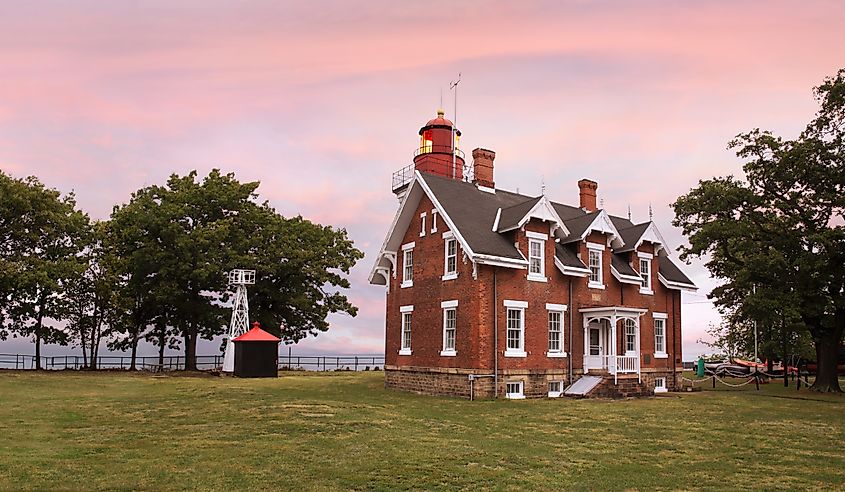 Located in western New York, just an hour's drive from Buffalo, the city of Dunkirk sees 130 days of at least one millimeter of rainfall. With an average of just under 1,000 millimeters annually, Dunkirk's wet season lasts from July to October, where an average of 105 millimeters of rain is recorded monthly. Known for its moderate summer temperatures and cool winters, this city is also bordered on the north by Lake Erie, where several lake-side activities are always popular.
5. Summersville, West Virginia - 130 rainy days/year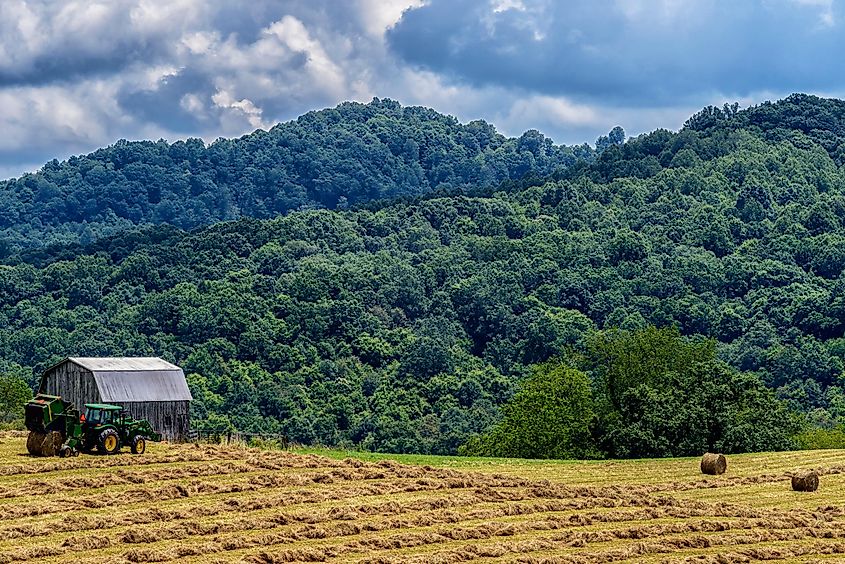 America's 6th wettest city, Summersville, has a 4.9 month long wet season from late March to late August, with June being the wettest of all. During this time, there is a 34% chance of a day being a wet one. But it is not just rainwater that this city is famous for. It also has the Gauley River nearby, which provides challenging whitewater for rafting adventures. The Summersville Lake, created by a dam on the river, also offers ample recreational opportunities to the city's residents and visitors.
7. Seaside, Oregon - 125 rainy days/year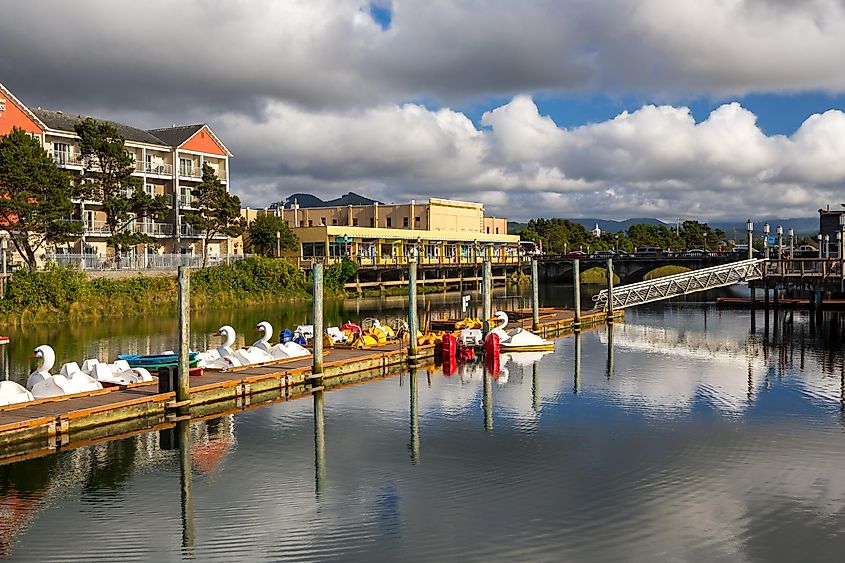 Seaside is a quaint coastal city along the Pacific Ocean in Oregon, named so for the historic resort Seaside House, built in the 1870s in the area. The Necanicum River cuts through the city to drain into the ocean. Seaside receives rain throughout the year, with November being the wettest month and July being the driest. Its oceanic climate features rainy winters and cool summers. 
8. Conneaut, Ohio - 123 rainy days/year
Conneaut is located along the shores of Lake Erie in northeast Ohio. With over 11 km of shoreline, Conneaut offers a lot to both its residents and tourists in terms of recreational facilities like boating, beachside activities, and more. The city experiences a maritime climate influenced by Lake Erie and an average of 123 days a year with at least one millimeter of rainfall. September is the rainiest month in Conneaut, and February is the driest.
8. Buffalo, Wyoming - 123 rainy days/year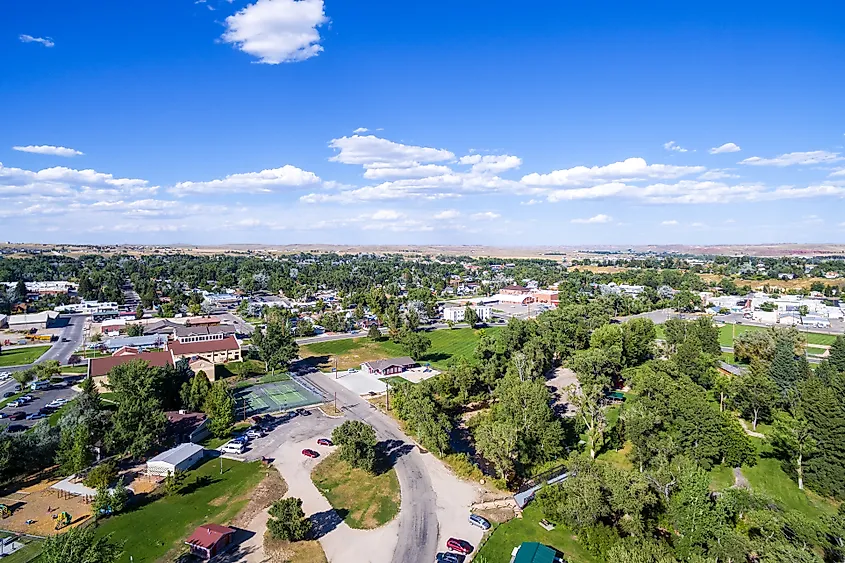 Located at the foot of the Bighorn Mountains in Wyoming, almost midway between Mount Rushmore and Yellowstone National Park, Buffalo is a charming city with a lot to offer to its residents and visitors, including many cozy, wet days. The wet period here lasts for seven months, from March end to October end with May being the wettest month. February is the driest month in this city.
10. Erie, Pennsylvania - 122 rainy days/year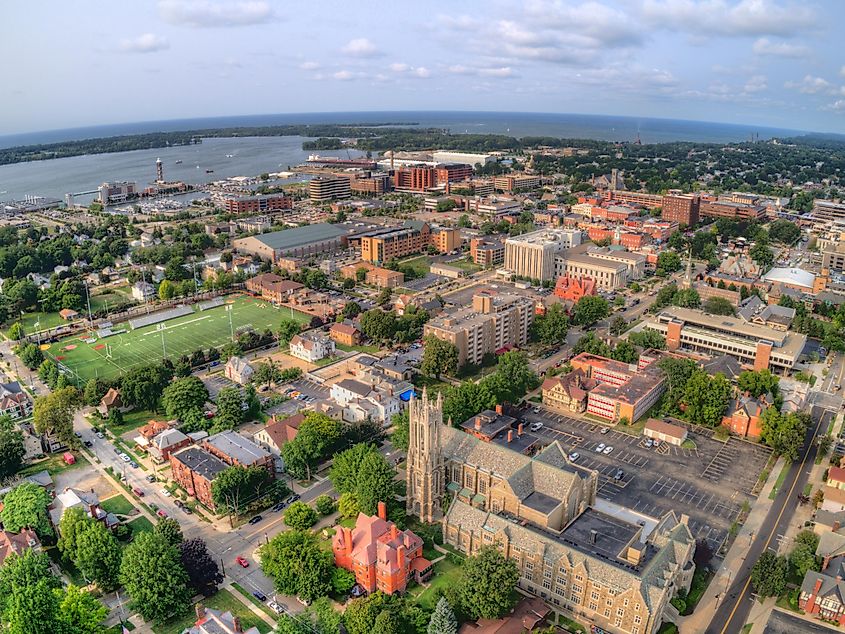 Located on Lake Erie's southern shore, Erie experiences a humid climate with rainfall throughout the year but with significant seasonal variations. September receives the highest volume of rainfall, while February is the driest month. 
Rain is a major component of many climates worldwide, though some countries and geographic areas experience much more precipitation than others. The American cities with the most rainfall are found all across the nation, from New York State to the Island of Hawaii, and each is uniquely shaped by its climate. While serious challenges can sometimes arise from excessive rainfall, these rain-drenched communities continue to thrive and prosper much like the others and offer their unique charm to those who wish to visit them.