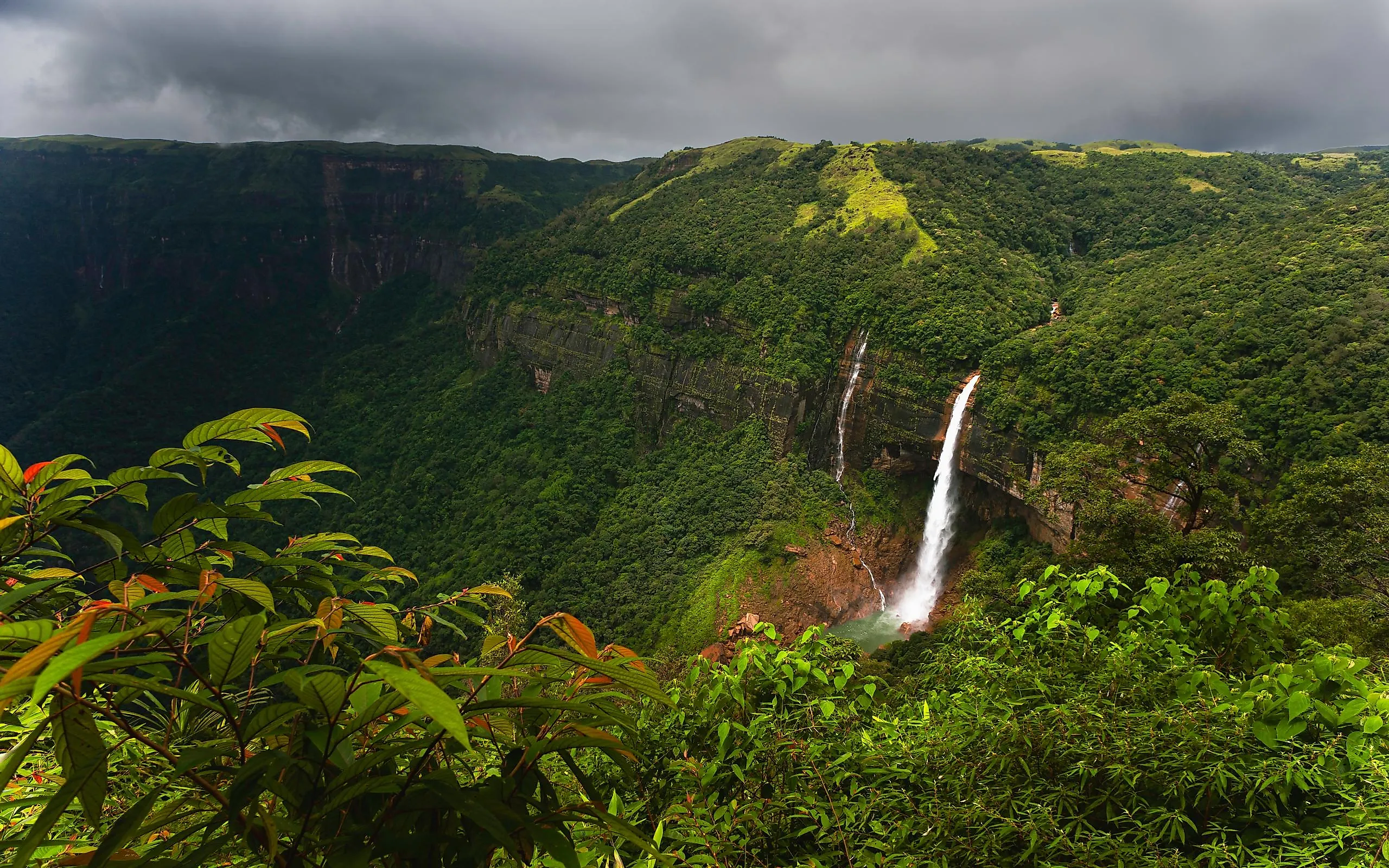 The 5 Wettest Places On Earth
Planet Earth's climate is a diverse and wide-ranging phenomenon that has shaped history, culture, and everyday life. From arid deserts to tropical rainforests and so much more in between, our home is indeed a fascinating natural wonder. For some places, rainfall is a daily occurrence, and often there can be non-stop downpours of water! They represent another example of how incredible nature on planet Earth can be. This article looks at the 5 Wettest Places on Earth.
1. Mawsynram, India - 11,871mm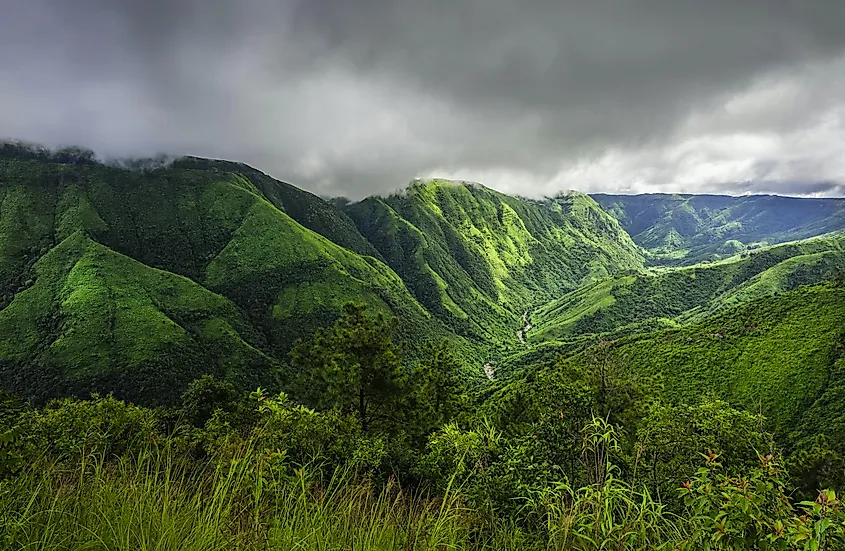 With an astounding average annual rainfall of 11,871 millimeters, the town of Mawsynram in northeast India is Earth's wettest place. Indeed between June to August alone, an average of 3,000 millimeters of rain have been reported! This town is located in the southern edge of the East Khasi Hills overlooking the plains of the neighboring country of Bangladesh. Moisture from the Bay of Bengal collects here due to the typical shape and orography of the catchment area, resulting in heavy rains. Featuring a mildly cool climate of no more than the low 20s degrees Celsius in the summer, Mawsynram truly is a fascinating and absolutely soaked locale.
2. Cherrapuni, India - 11,777mm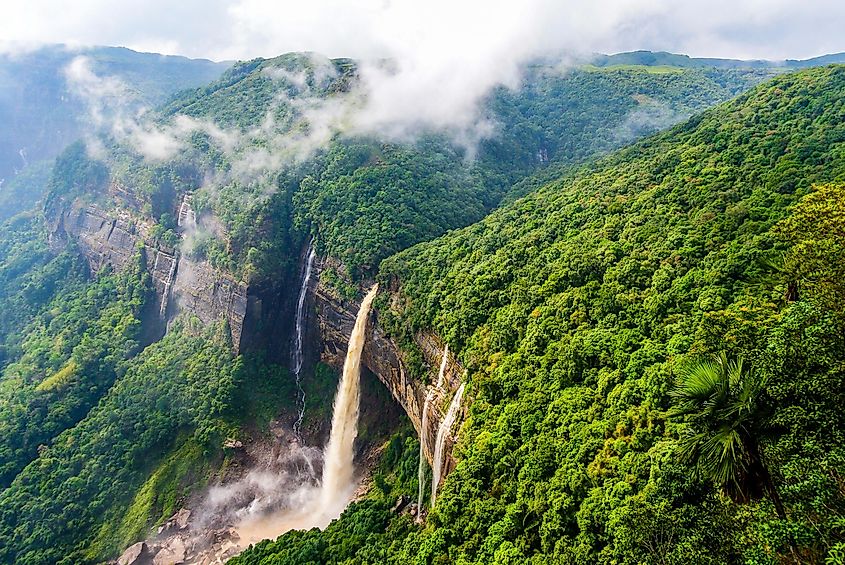 Just a three-hour drive east of Mawsynram, the town of Cherrapunji has frequently been in the number one spot as the wettest place on Earth for reasons the same as mentioned above for Mawsynram. Averaging some 11,777 millimeters of annual rain, this town often sees up to two weeks of non-stop rain during the peak of the monsoon season. The holder of several Guinness World Records, Cherrapunji recorded an astonishing 26,000 millimeters of rain in 1861! 
3. Tutunendo, Colombia - 11,770mm
Located within the Choco rainforest, the district of Tutunendo reaches number three on the list of Earth's wettest places, with an average annual rainfall of 11,770 millimeters. With two rainy seasons, it is a safe bet that any time of the year one finds themselves in Tutunendo, one will encounter precipitation. With at least seven months of the year (May to November) seeing more than 1,000 millimeters of water, this South American locale truly is mojado.  
4. San Antonio De Ureca, Equatorial Guinea - 10,450mm
The wettest place on the African continent, the village of San Antonio de Ureca, records an average of 10,450 millimeters of rain every year. Located on the island of Bioko, this village is surrounded by a series of beautiful waterfalls, which in conjunction with its rainy climate, make it a most magical destination. Indeed for anyone visiting this place, be sure to be dressed appropriately to make the most of this special natural ambiance.
5. Debundscha, Cameroon - 10,299mm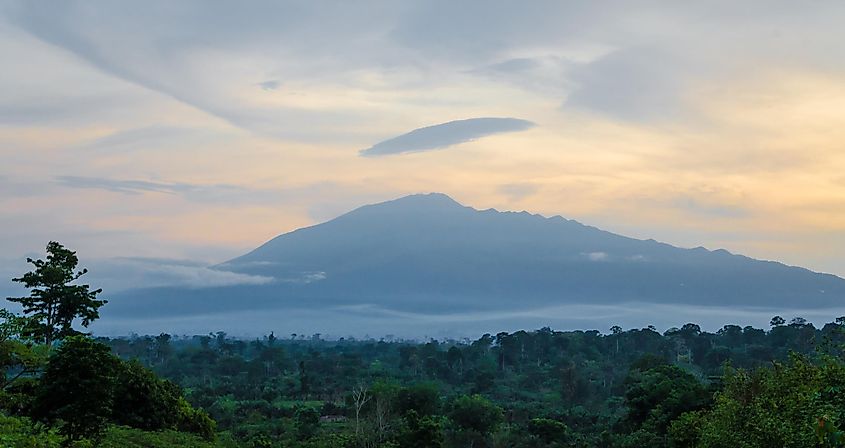 Nestled at the foot of Mount Cameroon, the village of Debundscha rounds out the list of the five wettest places on Earth, with an average annual rainfall of 10,299 millimeters. Due to its proximity to the equator, the village experiences a hot, humid, and prolonged rainy season. With peak rainfall occurring between May and October, any visitors to Debundscha should always be prepared to expect a wet and soaking atmosphere.
Rainfall is an essential part of life on Earth, but for some places, there is such thing as too much of a good thing. With record-setting millimeters of water falling each year, these five wettest places on the planet span different parts of the globe but are united by one thing: a lot of water! From northern India to the jungles of South America, these places are indeed charming and extraordinary locales beautiful to discover. But don't forget your boots and umbrella when visiting them!