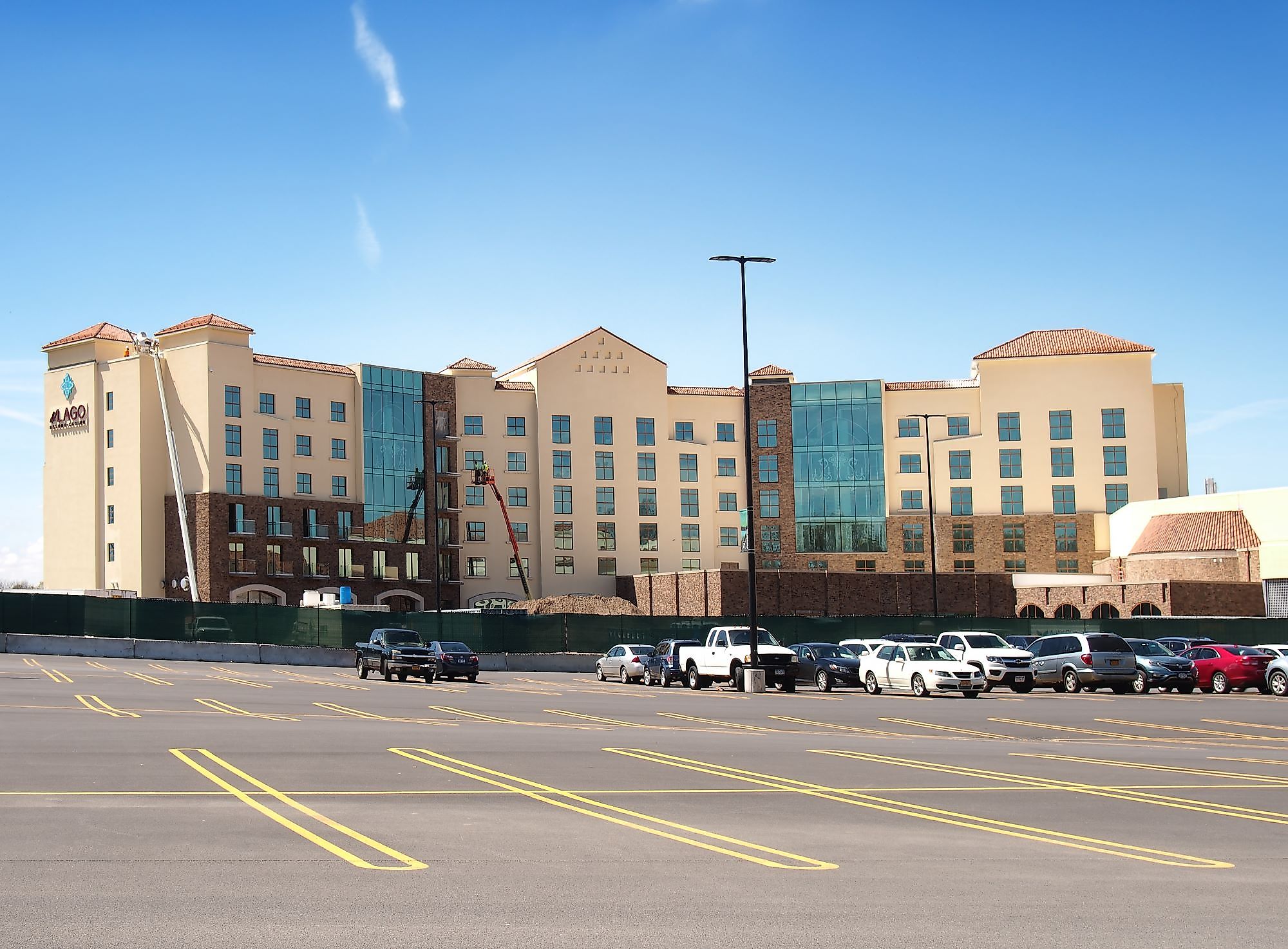 Waterloo is a small village situated in Seneca County in the western portion of the Finger Lakes region of the US State of New York. Initially settled at the beginning of the 19th century, Waterloo is currently recognized as the birthplace of Memorial Day. Due to Waterloo's location between the two major Finger Lakes: Seneca Lake and Cayuga Lake, numerous recreational activities, including boating, swimming, and fishing, are offered here. Despite its small size, there is much to see and do all year round in Waterloo and its surrounding region.
Geography Of Waterloo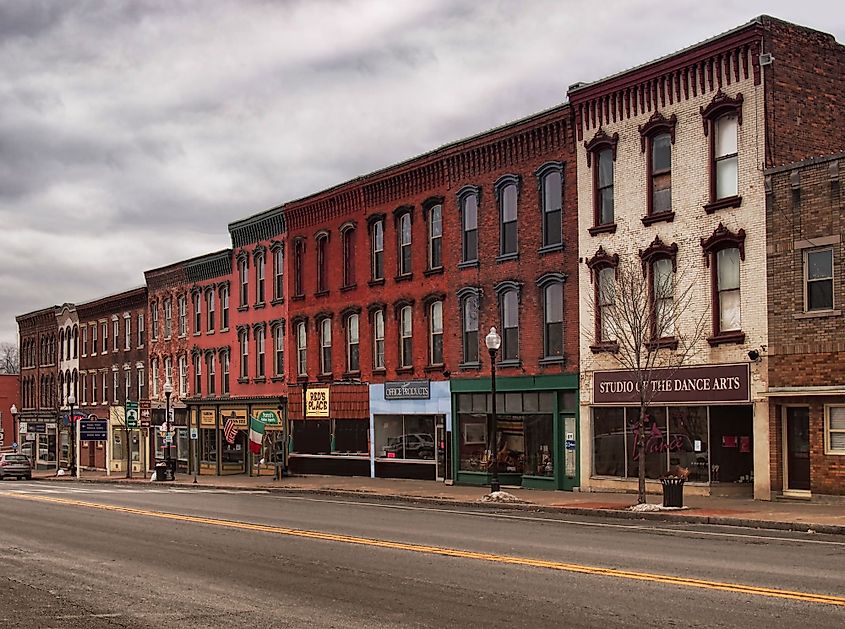 Waterloo covers a total area of 5.71 sq. km, of which 5.59 sq. km is occupied by land, and 0.12 sq. km is covered by water. Being Seneca County's primary county seat, Waterloo lies halfway between the northernmost points of Seneca and Cayuga Lakes and about 42 miles from Ithaca and 45 miles from Syracuse. The Seneca River and Cayuga Seneca Canal pass through the village, connecting it to the Erie Canal network.  
Although a major part of the village of Waterloo is situated in the Town of Waterloo, a portion of the village situated to the south of the Cayuga-Seneca Canal is in the Town of Fayette, and a small portion in the village's southeast forms a part of the Town of Seneca Falls. Moreover, Seneca Meadows, the biggest operating landfill in New York State, is located in the town of Seneca Falls, northeast of Waterloo.
Climate Of Waterloo
According to the Köppen climate classification, Waterloo experiences a humid continental climate with warm-wet summers and extremely cold winters. The average annual temperature ranges between 18°F to 83°F. The cold season, which lasts 3.3 months, from December 2 to March 13, has an average daily high temperature below 42°F, whereas the hot season, which lasts for 3.7 months from May 26 to September 17, has an average daily high temperature above 73°F. On average, the village receives 36 inches of rain. On the other hand, the snowy period lasts from November 10 to April 11, with an average snowfall of 58 inches per year.
History Of Waterloo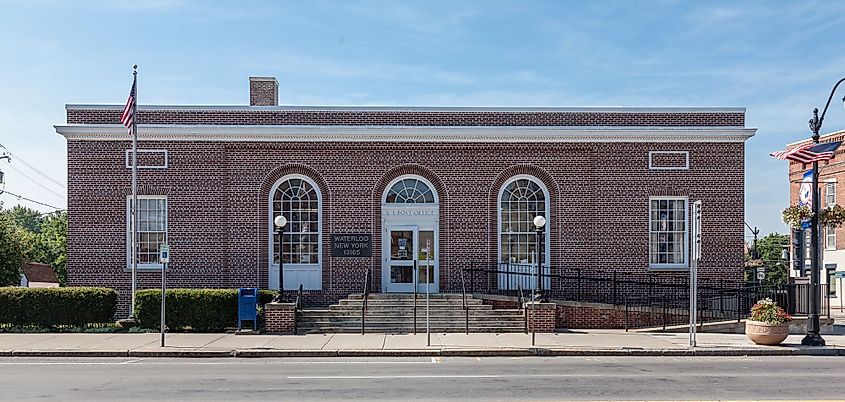 The present-day Waterloo village area was initially the site of the Cayuga Indian town of Skoi-Yase, founded in 1500. General George Washington gave General Sullivan the order to destroy Iroquois towns and crops in upstate New York in 1779 as retaliation for the Iroquois Indians' assistance of the British during the American Revolutionary War. After this Sullivan Expedition, many indigenous people left the area. The Seneca River provided the water power for the oldest enterprises in Waterloo, including distilleries and tanneries. Samuel Bear, a white man, arrived in this area in 1792, searching for a place to dwell. He saw the potential of the river water to be used by him to power a grain mill and sold to others who might follow.
In 1795, Jabez Gorham arrived in the village. Both Samuel Bear and Jabez Gorham cleared land and established a new settlement that soon attracted people from adjacent areas. In 1824, the village of Waterloo was incorporated. The Hunt and M'Clintock homes in Waterloo served as the location of a significant portion of the preparation for the first woman's rights convention, which was held in Seneca Falls, New York, in 1848. In 1866, the second incorporation of the village of Waterloo coincided with the celebration of Memorial Day. Waterloo held the first official ongoing memorial for veterans who had perished in battle on May 5, 1866. In 1966, President Lyndon B. Johnson officially declared Waterloo to be Memorial Day's birthplace.
Population And Economy Of Waterloo
As per the latest US Census, Waterloo has a population of 4,707 inhabitants. The top ethnic groups in Waterloo include White (Non-Hispanic) at 96.3%, White (Hispanic) at 1.38%, Black (Non-Hispanic) at 0.807%, Asian (Non-Hispanic) at 0.701%, American Indian & Alaska Native (Non-Hispanic) at 0.574%. Veterans make up 12.2% of Waterloo's population, of which 97.1% are males and 2.9% are females.
The city's economy employs 2,310 people. The employment rate in Waterloo is 58.8% with a poverty rate of 11.3%. Waterloo has a median household income of $58,255 and a median property value of $91,400. Moreover, over the past year, the job market in Waterloo has increased by 1.8%. In comparison to the US average of 33.5%, future job growth in Waterloo is expected to be 34.7% during the next decade. 
Attractions In Waterloo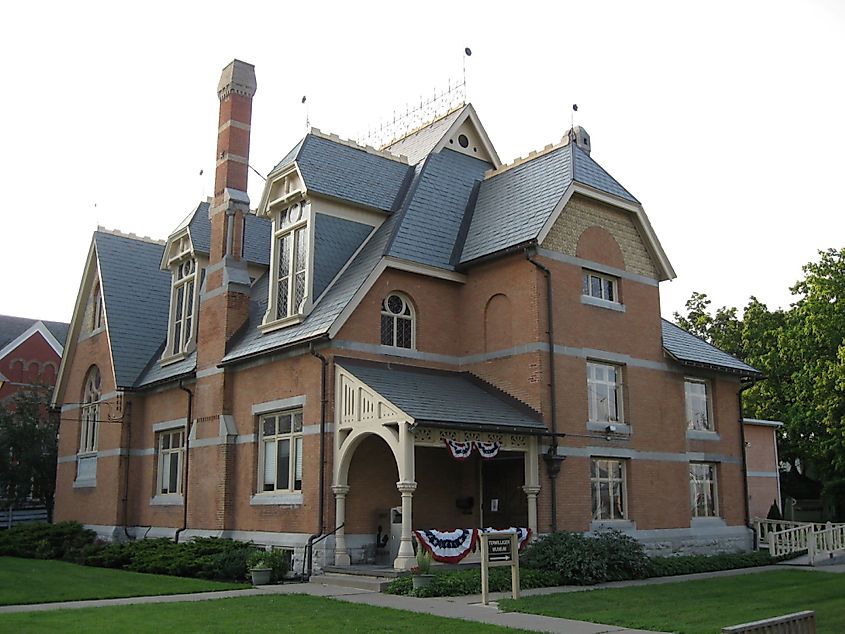 Waterloo is well-known for its several historic buildings and beautiful American architecture. Some of these historical buildings include James Russell Webster House, Waterloo Library, United Methodist Church, Saint Paul's Church, M'Clintock House (the birthplace of the Women's Rights Convention), Hunt House, First Presbyterian Church, and William H. Burton House. The historical, cultural, and natural splendor are all found in this small village of Waterloo. Whether you are traveling with family or friends or seeking a thrilling solo trip, Waterloo has something to offer for everyone. For a weekend to remember, make Waterloo your next destination.