Warren is the third-largest city by population in the US state of Michigan. Given its proximity to the city of Detroit, Warren shares much of the same climate and culture, as well as some overlap in history and development. Warren is currently hashing out plans for a captivating downtown core, which could further magnetize the area's already sizable draw. 
Geography And Climate Of Warren
Warren is located in the southeastern corner of Michigan's Lower Peninsula. The city is part of Macomb County and lies just west of Lake St. Clair. The next closest major city is Detroit, which is a mere 20miles south of Warren. This places Warren close to both the Windsor, Ontario and Sarnia, Ontario, Canadian land-border crossings. Other nearby Michigan cities include Ann Arbor, which is about 52miles southwest of Warren, and the state capital, Lansing, which is roughly 89miles west.
As per the Köppen climate classification, Warren experiences a humid continental climate. The average annual temperature is approximately 50 to 51°F. This ranges from a high of about 81 to 84°F, which is typically reached in July, to a low of about 19 to 21°F, which occurs in January and February. Warren sees about 126 days of rain each year, amounting to about 15.9 inches. May is typically the rainiest month in the region. There are also roughly 44.5 snowfall days, on average, throughout the year. These occur between January and May and again between October through December, totaling approximately 10 inches. The average annual relative humidity is around 67%, peaking at about 74% in January and February. 
Brief History Of Warren
Before French and English settlement, Michigan was home to five main Indigenous Tribes: Potawatomi, Ottawa, Ojibwa/Chippewa (all three of which were known collectively as the "People of the Three Fires"), Miami, and Huron. In 1830, Charles Groesbeck became the first modern landowner to settle around the current site of the city of Warren. His brother Louis and a man by the name of Charles Rivard were soon to follow. In 1837, when Michigan became a state, this area was known as Hickory Township. A year later, it was renamed Aba (or Alba), and then in 1839, it settled on Warren in honor of General Joseph Warren. Louis Groesbeck's grandson, Alex Groesbeck, would go on to become the 30th Governor of Michigan. He led the charge for developing Michigan's modern highway system. In 1893, Warren was first incorporated as a village and was very much a rural community until it was linked with Detroit, in 1904, via both streetcar and rail. By the 1920s, industrial and residential developments were underway. Similar to Detroit, this kicked into high gear after World War II. In 1955, Warren was incorporated as a city. To this day, Warren is still a key site for automobile/automobile part manufacturing. In the last year, the city has discussed plans for developing a walkable downtown core centered around city hall. 
The Population And Economy Of Warren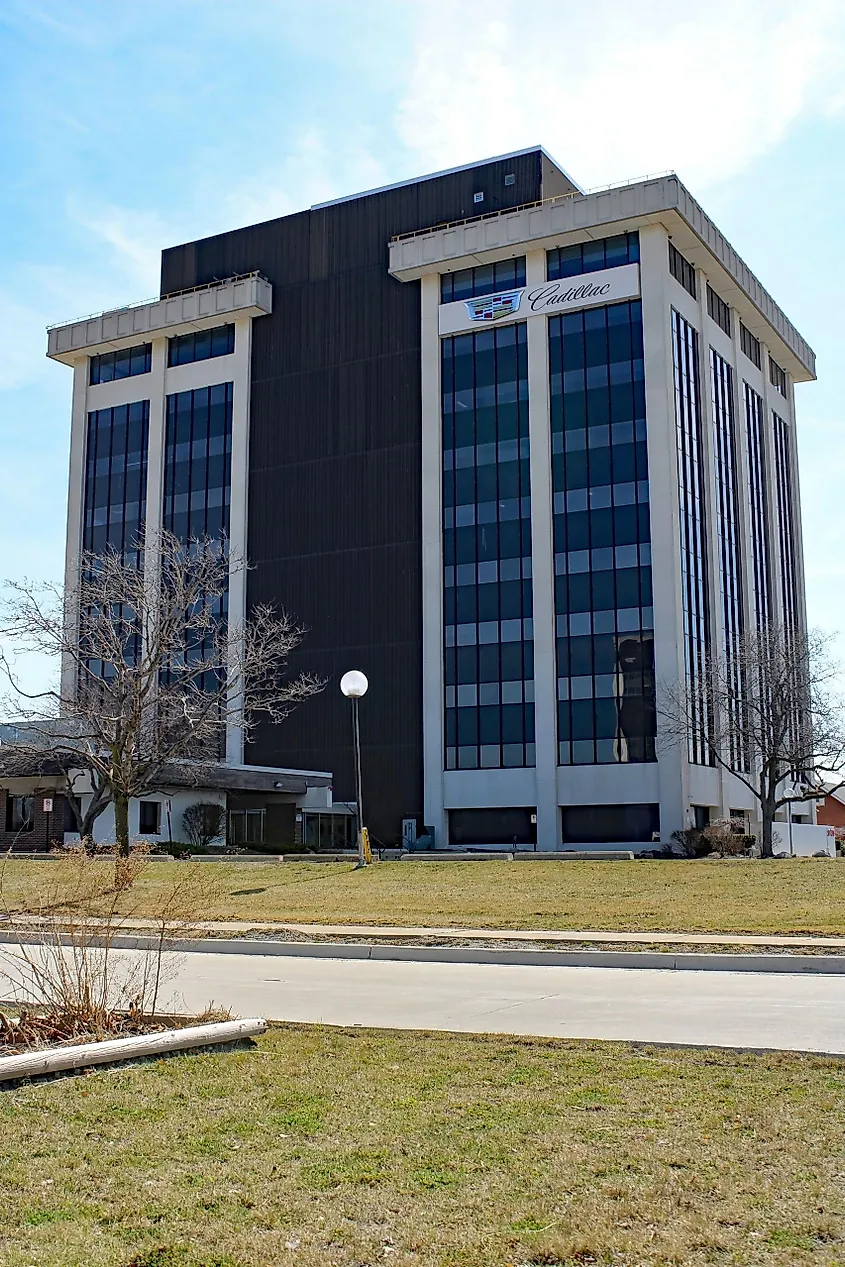 The United States Census Bureau estimated the population of Warren to be about 139,387 as of April 1st, 2020. This was up from the 2010 figure of 134,056. Of this population, 51.3% were female, and 48.7% were male. In terms of age breakdowns, 6.3% were under the age of 5, 21.9% were under 18, and 15.6% were over 65. As for racial/cultural backgrounds, 64.5% were White, 19.8% were Black or African American, 9.8% were Asian, 2.8% were Hispanic or Latino, 0.3% were American Indian/Alaskan Native, and 3.3% identified as two or more races. At present, Warren is home to 6,482 veterans, and a total of 13.8% of residents were born outside the United States. 
As of the same April 2020 census, the median household income in Warren was $51,796. The per capita income was $26,508. The portion of residents above the age of 16 who were in the civilian labor force was 62.4% (56.4% of females), and 15.7% were living in poverty. The median value of an owner-occupied housing unit was $132,900, and the average gross rent came in at $962. The top employer in Warren continues to be General Motors.  
Attractions In And Around Warren
Dragonmead Microbrewery
Feel like sipping some suds? Well, then head on over to the Dragonmead Microbrewery. Founded in 1997, they now feature over 40 different styles of craft beer. Plus, the decor is quite fun and cozy. 
Warren Symphony Orchestra
The Warren Symphony Orchestra has been bringing classy musical stylings to the people of Warren since 1973. They put on several concerts throughout the year, each with a different central theme.  
Haunted Houses
In the mood for more of a spooky vibe? Warren has a surprisingly long list of purportedly haunted houses/other areas to sniff out. If you are heading down Strasburg Road, make sure to turn your stereo off, and you might find out why it is dubbed "Knock Knock Road" by locals. 
Finally, since Detroit is just a stone's throw south, one can always float down to catch a major sporting event, a concert, visit some of the many museums, or spend the day at the Detroit Zoo or Belle Isle Aquarium. 
Though closely linked with Detroit, Warren has done plenty to establish itself as an important part of the bedrock of Michigan. It continues to be one of the state's largest cities due to its strategic geographical location and continued eye for positive developments. It remains to be seen what will come of Warren's most recent, and ambitious downtown dream.