Tofino is a small town situated on Vancouver Island's western coast in British Columbia, Canada. This small town has a population of about 1,932 residents and serves as a popular year-round tourist destination. Tofino's scenic location attracts nature lovers, bird watchers, whale watchers, hikers, surfers, campers, and anyone who wants to enjoy the town's natural beauty.
Geography Of Tofino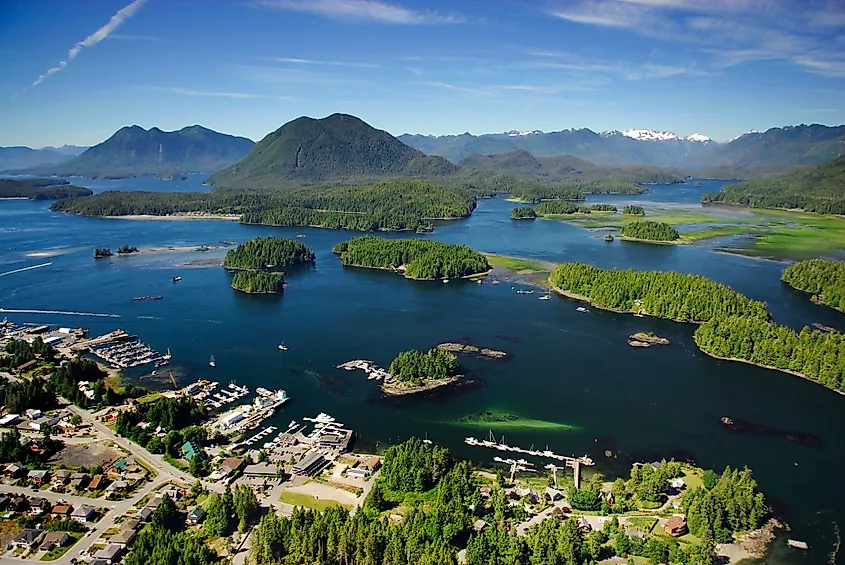 Tofino is located at an elevation of 10m and covers a total area of 10.53 sq. km. It is situated at the southern edge of the Clayoquot Sound on the northern tip of the Esowista Peninsula. Tofino is also located at the western end of the 162km long Highway 4 that connects it with the city of Port Alberni and other population centers located on the eastern coast of Vancouver Island. Tofino is served by the Tofino-Long Beach Airport, situated about 11km southeast of Tofino.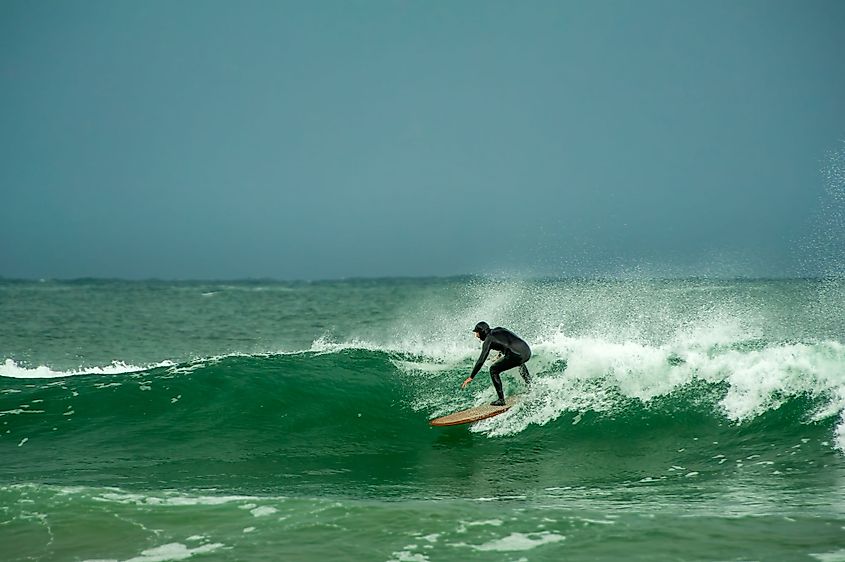 Located close to Tofino on the Wickaninnish Bay is Long Beach, which is considered the Pacific Rim National Reserve's largest and longest beach. The scenic Long Beach serves as one of the most popular year-round destinations and features sandy beaches, campgrounds, and picnic areas. Located approximately 45km to the north of Tofino, the Maquinna Marine Provincial Park and Protected Area feature several natural hot springs. During the summer months, Tofino becomes crowded with surfers, bird watchers, whale watchers, hikers, etc. The Pacific Rim Whale Festival celebrates the migration of numerous gray whales every year during March. Many people visit Tofino and other West Coast areas during winters for storm chasing.
Climate
According to the Köppen climate classification, Tofino experiences a marine west coast or oceanic climate, with cool summers and mild winters due to its proximity to the Pacific Ocean. The warm season lasts from June to September, with August being the hottest month, having an average high temperature of 19.1°C and a low temperature of 10.8°C. The cold season lasts from November to March, with December being the coldest month, having an average low temperature of 1.9°C and a high temperature of 8.1°C. The town receives high precipitation mainly during the winter months, with about 492.1mm of rainfall in November alone. The town gets an average annual precipitation of 3,270.7mm, which is far more than the adjacent areas.
Brief History Of Tofino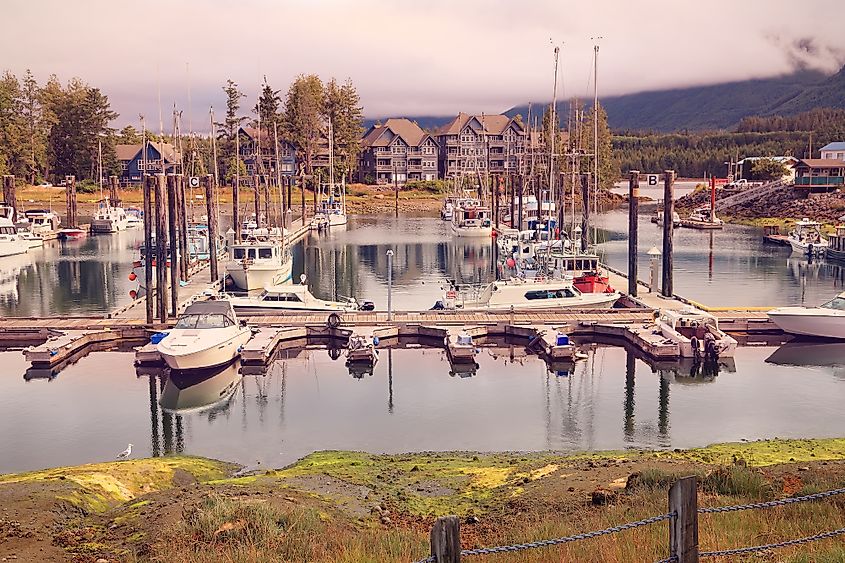 Tofino forms a part of the traditional territory of the Tla-o-qui-aht First Nation of the Nuu-chah-nulth people. It is believed that before the arrival of the Europeans, the area was inhabited by these First Nation people for several years. The Spanish Captain Juan Josef Perez Hernandez and the British captain James Cook were the first Europeans to explore the area in 1774 and 1778. A trading post on Stubbs (Clayoquot) Island was established in 1854 by a British colonial agent named William Banfield and his two business partners. From 1890 onwards, several settlers started arriving in the area. The community was initially referred to as "Clayoquot townsite," but in 1904, the locals began to refer to it as "Tofino" after the nearby Tofino Inlet, which in 1792 was named by the Spanish explorers Dionisio Alcala Galiano and Cayetano Valdes y Flores Bazan, in honor of the Spanish admiral and cartographer Vincente Tofino de San Miguel. The town's name became official in 1909 with the opening of the Tofino Post Office. Tofino was officially incorporated as a municipality in 1932. In 1982, Tofino was reincorporated as a district, which occupied a much larger area than the former municipality. In 2008, the Government of British Columbia gave Tofino the status of "Resort Municipality."