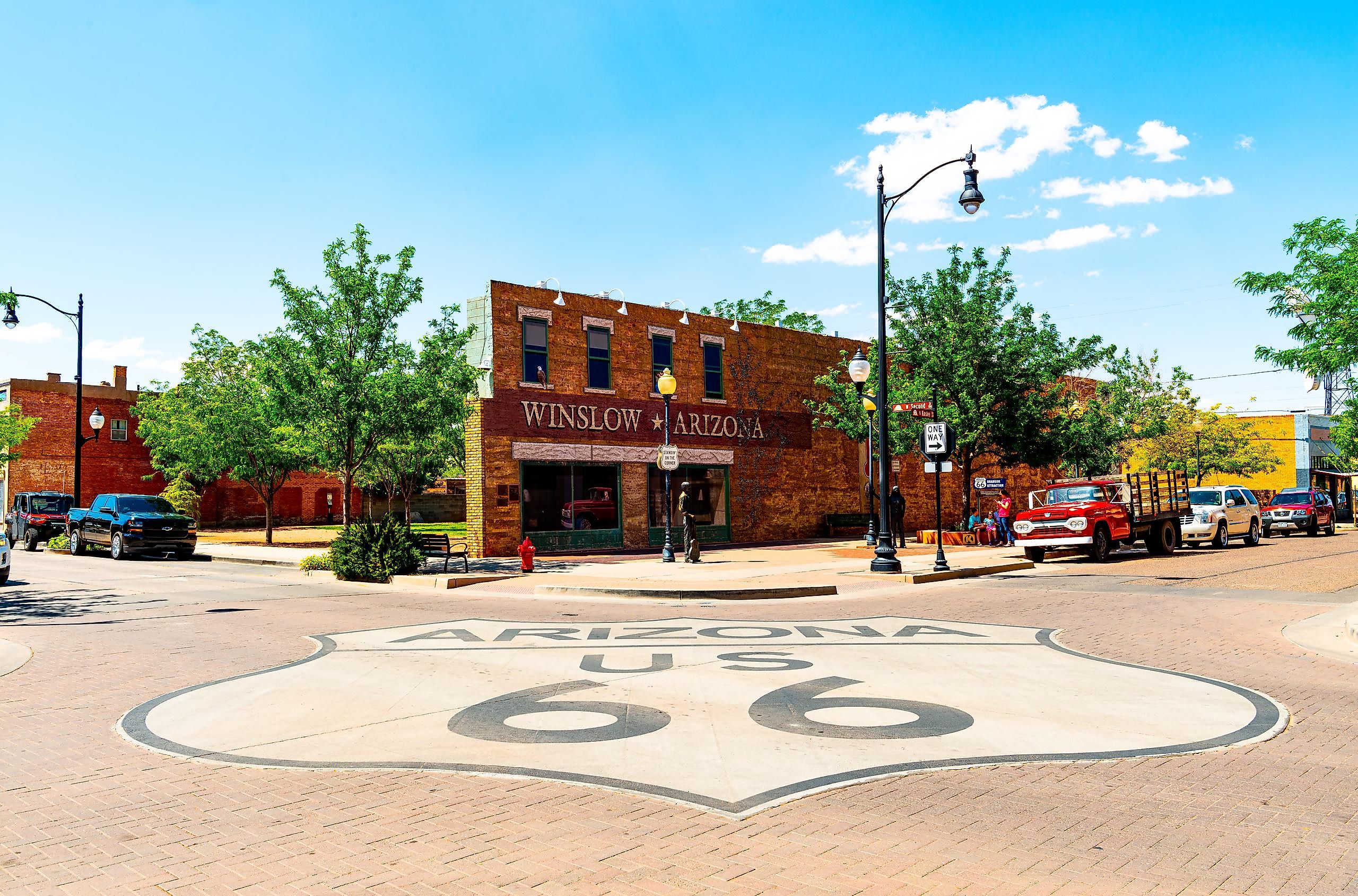 The Most Unique Arizona Towns
Although the western U.S. state of Arizona is best known for the Grand Canyon and its capital city of Phoenix, it's filled with unique towns that are worth exploring whether you have a day, week, or even longer. From the Colorado River and ponderosa pine-spotted landscape to the Sonoran Desert filled with saguaro cactus, Arizona is a road-tripper's paradise. Pack your bags and hit the road to discover all that this beautiful state has to offer. 
Tombstone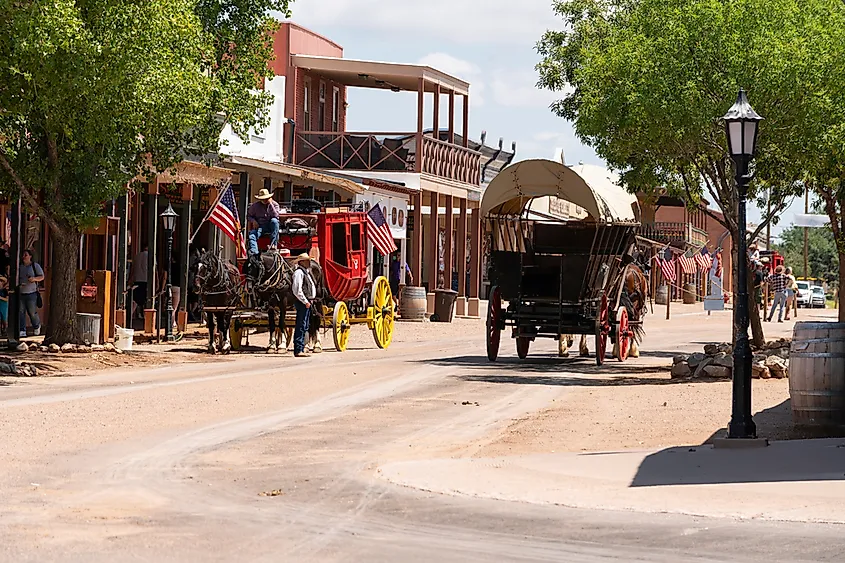 If visiting an authentic western town is on your bucket list, don't miss a trip to Tombstone. What sets this town apart from others in the state is that you can walk the same paths as legendary people such as Wyatt Earp and Doc Holliday, as well as take paranormal tours and watch wild west gunfight reenactments. Sign up for one of the ghost tours, which start each night from the historic downtown and tell stories of local lore, such as courthouse hangings and notorious massacres. If that's too gory for you, take an underground mine tour instead, or check out the history-laden streets of Tombstone aboard a trolley. You can also sign up for an Old Butterfield Stage Coach tour, or take a ride down the Outlaw Zipline. If you're visiting town with your family, spend a day at the Old Tombstone Western Theme Park, where you can pan for gold. 
Bisbee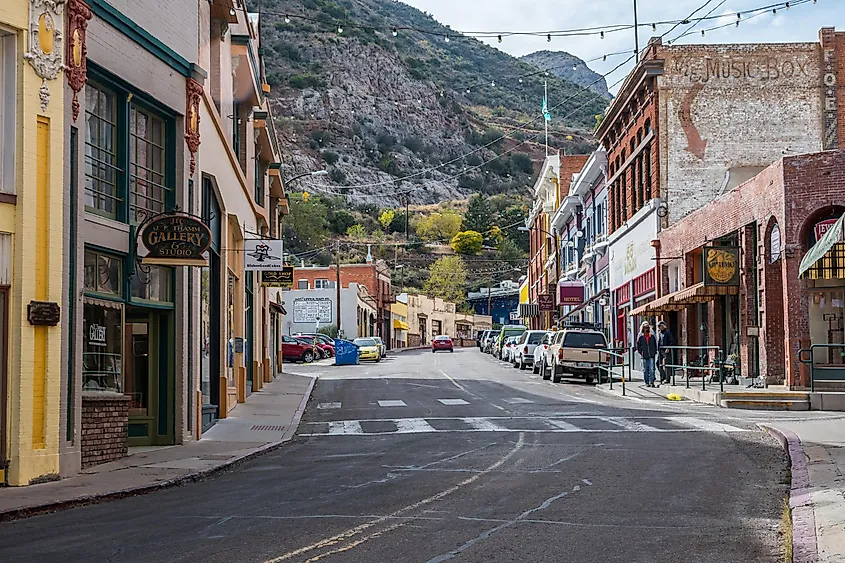 Situated in the Mule Mountains in southeast Arizona, the town of Bisbee has a rich copper, gold, and silver mining past and a thriving art scene. Visitors flock to Bisbee year-round to experience its exciting history and ghost tours and view and purchase unique art pieces. Start your visit with a trip to the Artemizia Foundation, a contemporary international art museum that is located in the center of the historic downtown. If you're feeling adventurous, try your hand at axe throwing at the Bisbee Hatchet House, which has a rustic, intimate setting with plenty of ambiance. Round out your visit by experiencing a theatrical seance at the Bisbee Seance Room. Seances include an introduction to the town's most infamous spirits.
Jerome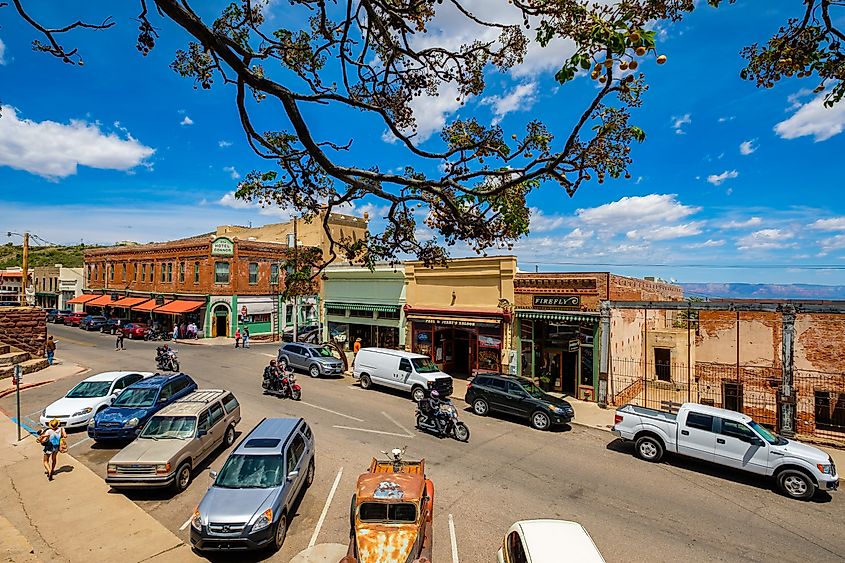 Once named the "Wickedest Town in the West" due to its notorious gunfighting, gambling, and bootlegging past, the small town of Jerome is a thriving tourist destination today. With its roots at a copper mining camp, Jerome is a lively ghost town filled with all types of artisans, local musicians, historic sites, gift shops, and boutiques. Check out Jerome State Historic Park, where rock and mineral specimans, as well as one-of-kind artifacts, are displayed in a mansion dating back to the copper mining heyday. Spend some time in the Mine Museum, or take one of the town's several exciting ghost tours. 
Lake Havasu City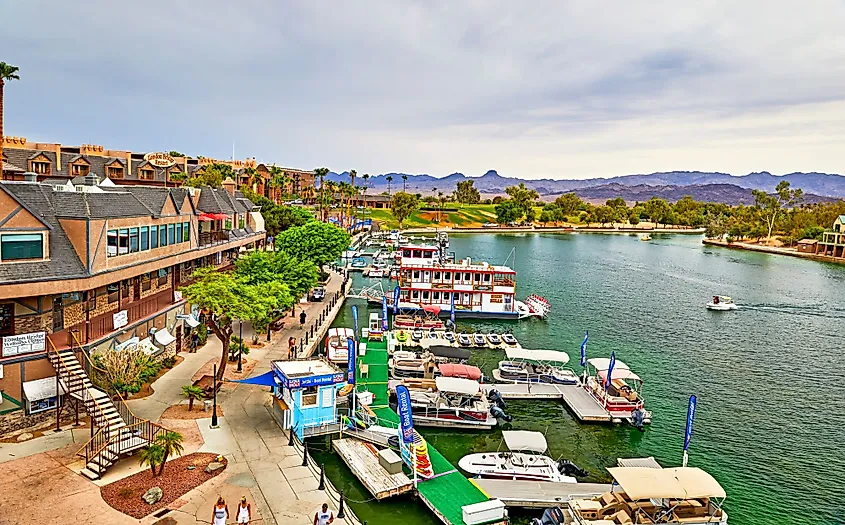 Beaches, mountains, and the desert converge in Lake Havasu City, which is located on the California border. Dubbed "Arizona's Playground" due to its abundance of outdoor recreational opportunities, the fact that Lake Havasu City has miles of scenic coastline in a state with a predominately desert landscape sets it apart from all other Arizona destinations. Lounge on one of the city's sandy beaches, taking in the scenic mountain and turquoise water views. You can also take your watercraft, such as a canoe, kayak or pontoon boat, out on the water, or rent one frrom a local shop. Take a walk over the historic London Bridge, which was relocated to Lake Havasu City more than 50 years ago.
Globe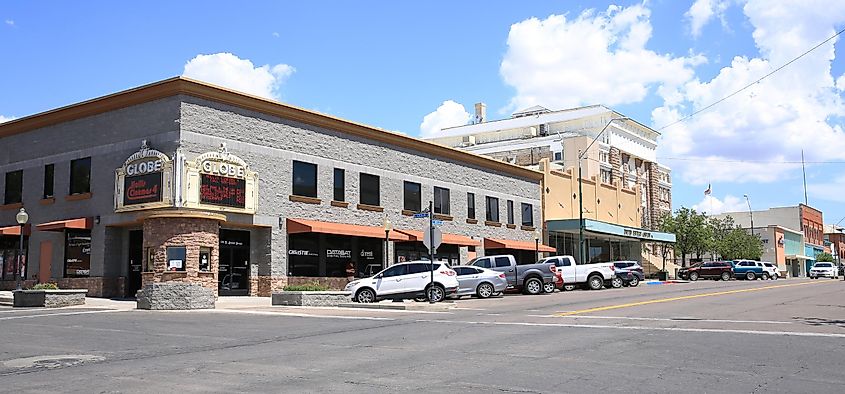 Featuring a semi-arid climate, the town of Globe experiences hot summers with warm, mild winters, which draw visitors in from all over. The unique town was founded as a mining camp in 1875, and is situated in the heart of the stunning Tonto National Forest. Globe has a storied and interesting past, as it was once home to gunfighters, outlaws, ranchers, silver miners, and Apache Indians. Today, the ranching and mining industry is still thriving, and tourists come to the town to camp, take in the scenic mountain views, and explore local wildlife. The region is also known for its wineries and breweries, making it the ideal place to sip a glass of local wine or craft beer while soaking up some the famous Arizona sunshine on a patio. 
Winslow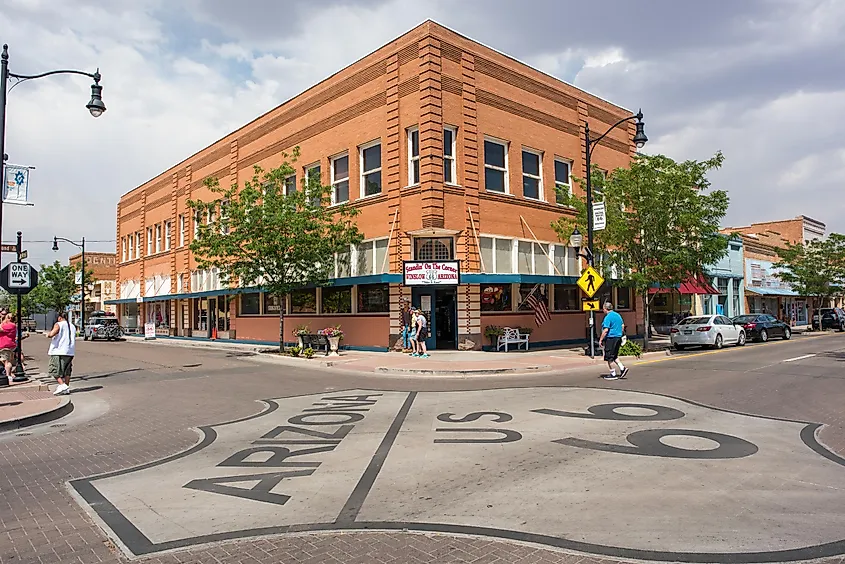 Made famous by the Eagle's song "Take It Easy," tourists from all over the world come to the city of Winslow, Arizona, to stand on the famous corner mentioned in the popular tune. Before the song was released, however, Winslow was a significant stop on Route 66, a historic interstate highway that stretched from Illinois to California. While you're in town, check out the Old Trails Museum, which features Route 66 memorabilia, as well as exhibits telling the story of the American Indians and western pioneers that inhabited the area. Book a room at the historic La Posada Hotel, which was built by the Santa Fe Railroad and hosted famous people such as Clark Gable, Amelia Earhart, and Will Rogers. If you're looking for an outdoor adventure, take a hike at Homolovi State Park and check out the ancient petroglyphs and archaeological sites. 
Sedona
Last but certainly not least is Sedona. This unique town, which is known for its vibrant arts community, New Age shops and enchanting red rock buttes, and steep canyon walls, has long been a mecca for spiritualists and outdoor enthusiasts. What sets this high desert town apart from others in Arizona is its majestic red sandstone formations and the storied "Sedona Vortexes," which radiate energies believed to stimulate creative thinking. To really immerse yourself in all that makes Sedona one of the most interesting towns in Arizona, and possibly even the country, explore one of the many metaphysical and spiritual shops, indulge in healing therapy, or go hiking in one of the Verde Valley canyons. 
No matter where you're traveling in Arizona, you're bound to run into one of the state's unique towns. Whether you want to experience an authentic Wild West ghost town, go mining for gold, attend a healing retreat or take a mountain or canyon hike, you'll find it in the great desert state. Just be sure to bring plenty of sunscreen, an open mind, and a curiosity to explore something new.