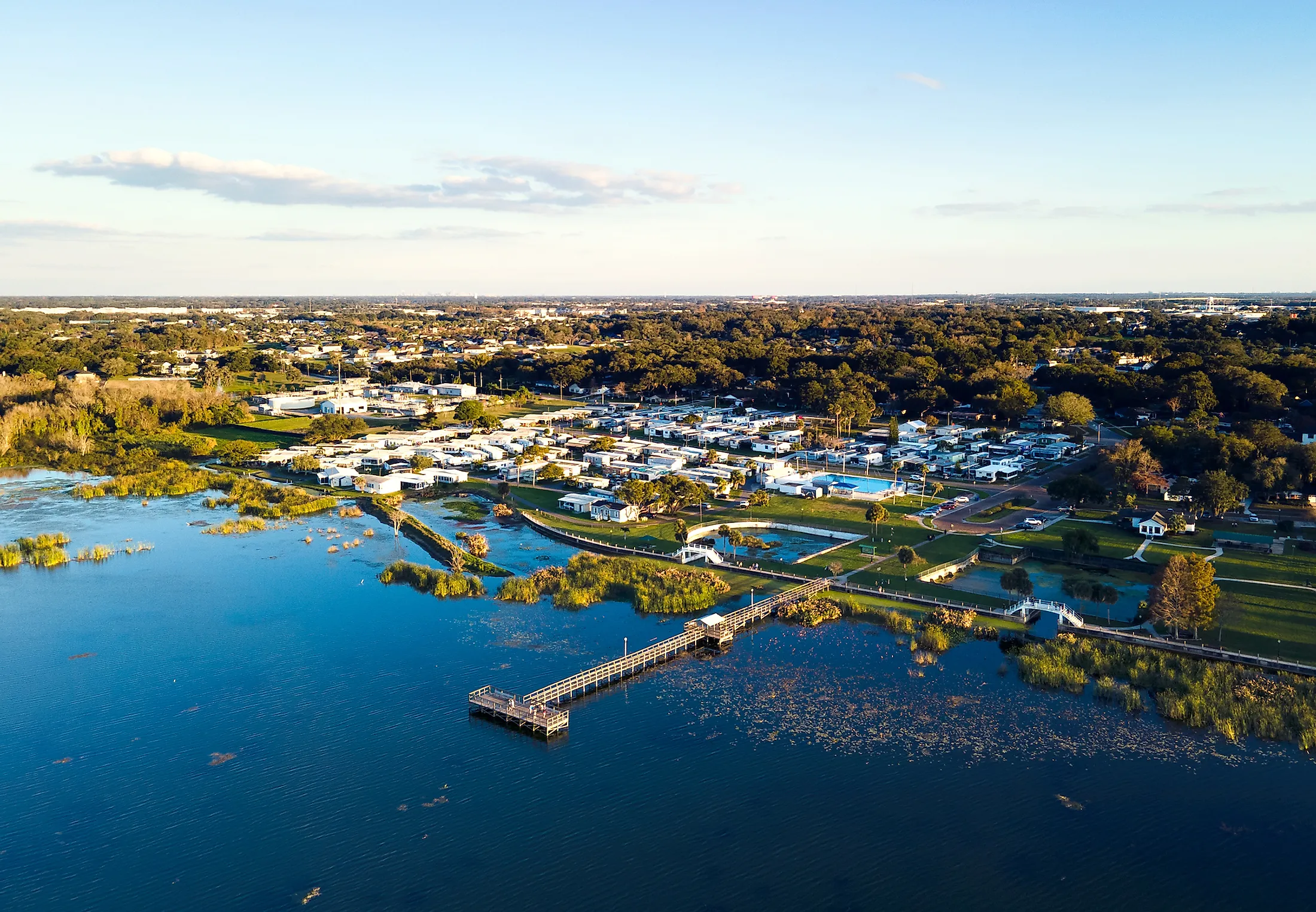 The Least-Crowded Towns In Florida To Catch Fall Foliage
While Florida may be known primarily for its sun-kissed beaches and palm trees, the Sunshine State offers an under-the-radar fall experience that's hard to beat. If you think "Florida" and "fall foliage" don't belong in the same sentence, you're in for a pleasant surprise. Picture rust-colored marshlands, cypress trees cloaked in gentle browns, and a quieter, more intimate setting away from the bustling tourist spots. So, jump into seven of Florida's least-crowded towns to catch some unforgettable fall foliage.
Wakulla Springs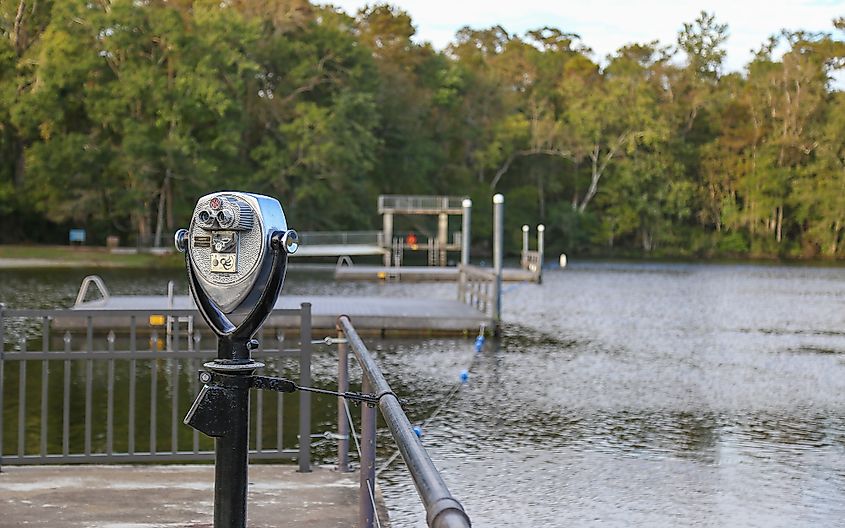 Hidden just south of Tallahassee, Wakulla Springs is a sanctuary of quietude. This Florida treasure showcases autumn with a palette of reds, golden yellows, and muted greens. From late October to early November, the maple trees give the area an almost mystical aura, painting a unique picture of Southern charm amid fall foliage.
Don't just stick to leaf-peeping — take a scenic boat ride down the Wakulla River or embrace the area's natural beauty with hiking trails that wind through the woods. And if you're up for it, you can even enjoy a peek at Florida's deepest freshwater springs themselves. These springs are home to various native creatures, such as alligators and manatees. To fully appreciate the spectacle, a guided boat tour offers stunning perspectives on the area's flora and fauna. You'll learn about the local ecosystem while immersing yourself in the seasonal hues.
Mount Dora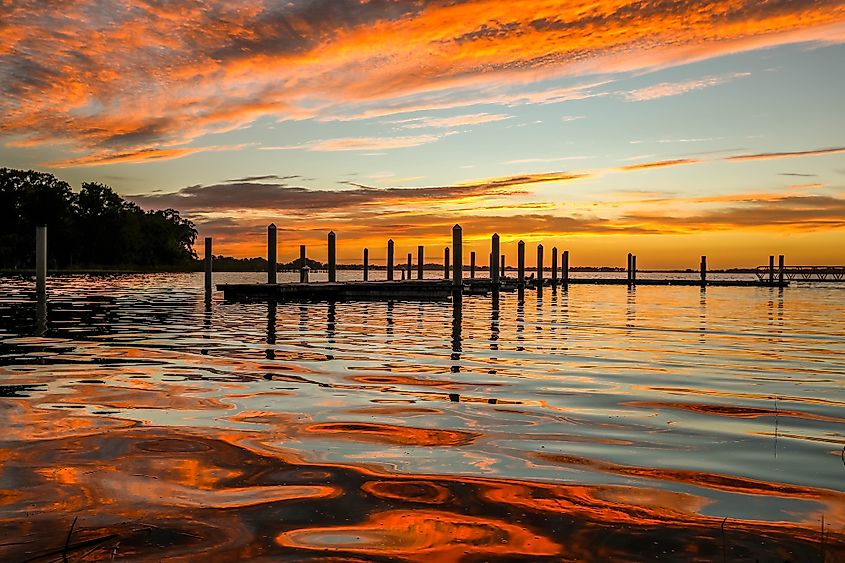 This hilly oasis stands out for its more traditional autumnal display. Situated amidst lakes and trees that ignite in November, Mount Dora offers a somewhat different and more varied seasonal display than other areas in Florida. To enjoy the autumnal show, peruse the antique shops, experience water activities on Lake Dora, or stroll through Palm Island Park, where you can absorb the fall colors in peace and tranquility. Additionally, Mount Dora is replete with charming bed-and-breakfast establishments. Booking early ensures you'll have the best seat in the house for the seasonal show.
Winter Park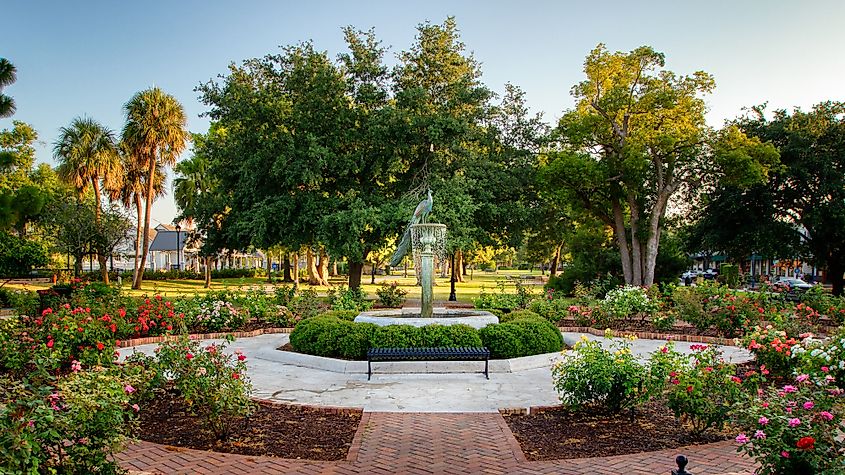 Don't be fooled by the name — Winter Park is a fantastic spot for fall foliage, too. Located just a stone's throw away from Orlando, this suburban city is known for its lush parks, which turn into a tapestry of colors during the fall. Early to mid-November, the oak trees create a canopy of oranges, yellows, and reds. To take advantage of this stunning display, take a boat tour through the Winter Park Chain of Lakes, or wander through Mead Botanical Garden where the fall foliage adds an extra layer of beauty to the natural setting. For some extra fun, visit the Saturday Farmers' Market to get a feel for local life and perhaps pick up some seasonal produce or even a pumpkin to fully embrace the autumn spirit.
Safety Harbor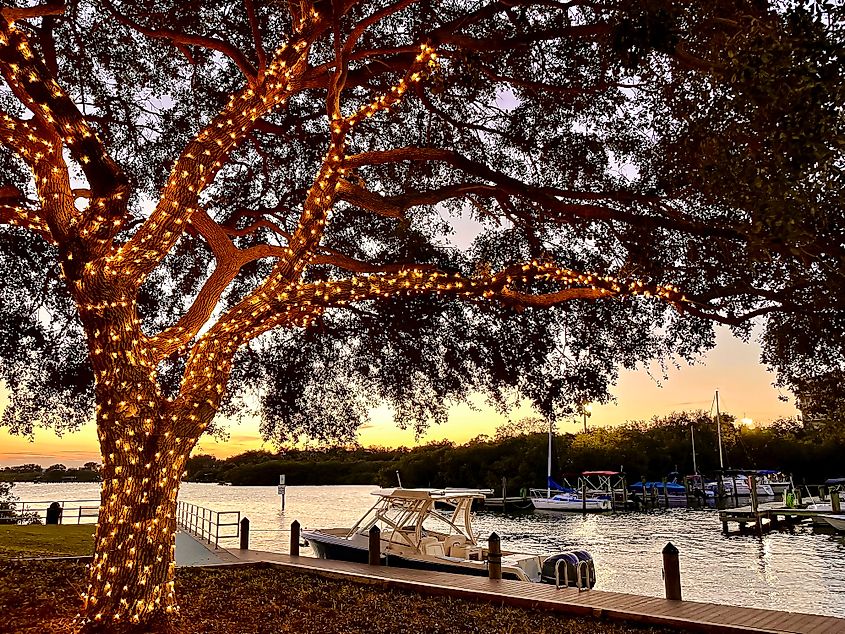 Situated on the west coast of Florida, Safety Harbor is a small town with big fall views. It's particularly known for Philippe Park, where ancient Native American mounds are surrounded by trees donning their autumn colors. Visit in November to get an excellent seasonal display. Beyond the usual hiking and picnicking at Philippe Park, you can also visit the Safety Harbor Museum and Cultural Center to add a touch of history to your nature-centric trip. Additionally, while in Philippe Park, climb to the top of the Indian shell mound for a panoramic view of the foliage and the sparkling Tampa Bay beyond.
Alachua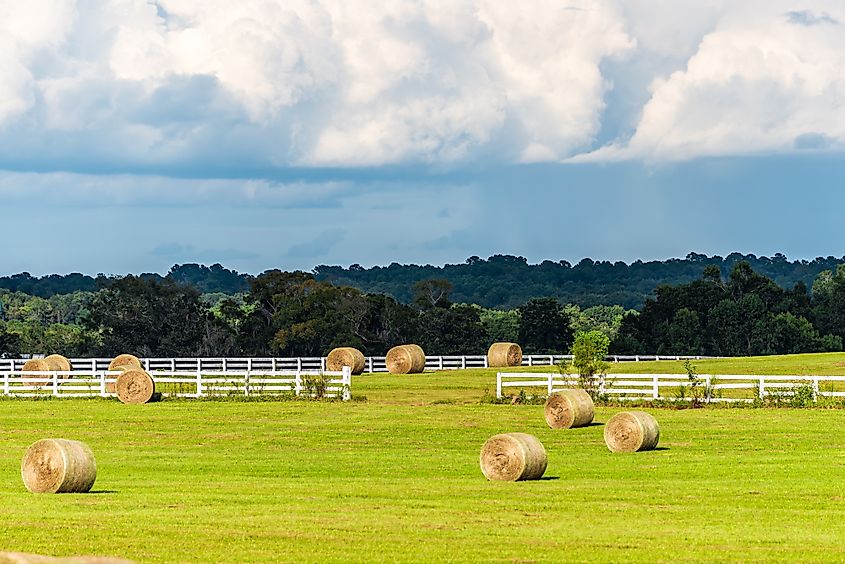 Alachua provides a captivating alternative to the typical Florida fall foliage narrative, offering you a rich blend of red maple forests and vast prairies that transform into a patchwork of warm autumn colors. It's a place where the usual hustle and bustle feel like they're worlds away, and all you're left with is the rustle of leaves and the cool November air.
One of the best ways to immerse yourself in Alachua's seasonal spectacle is by hiking through San Felasco Hammock Preserve State Park. The trails wind through the preserve, leading you past towering trees adorned in their autumn best. Just a little tip for the road — don't underestimate the trails. They can get quite muddy, especially after rainfall. Packing a pair of robust hiking boots can truly be a game-changer, ensuring that your autumn adventure remains memorable for all the right reasons!
DeLand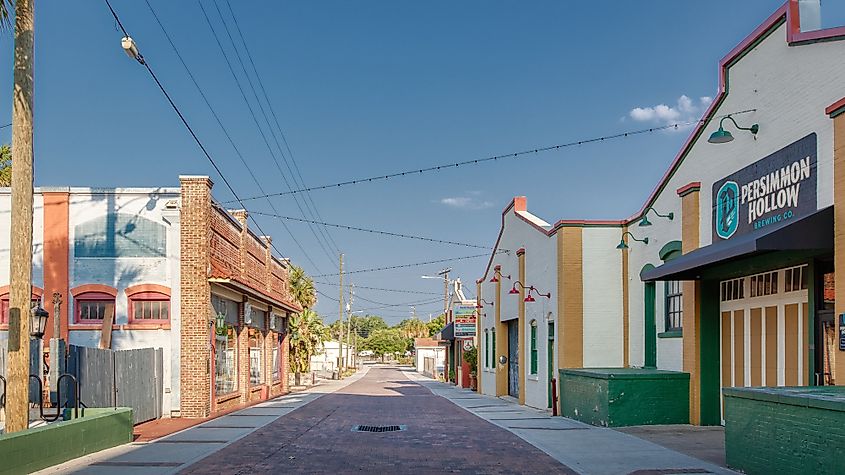 Not far from the bustling theme parks and high-rises of Orlando, DeLand offers an altogether different kind of magic. As the calendar flips to November, the leafy campus of Stetson University transforms into a living, breathing canvas of autumnal hues. It's like Mother Nature herself has decided to decorate each tree in vibrant shades of orange, yellow, and red, lending the academic grounds a distinctly artistic air.
But the vibrant palette isn't confined to the university; it spills into the town as well. Make sure you don't miss out on the DeLand Fall Festival of the Arts. This local event not only showcases amazing art but also gives you a wonderful opportunity to experience the warmth and charm of this historic downtown area.
And here's a friendly word of advice: While the Stetson University campus is undeniably one of the most picturesque spots for fall foliage, it's also a sanctuary for learning. As you wander around capturing the perfect leafy snapshot or finding that quiet spot to soak in the fall vibes, remember to be respectful of campus rules and the students who call it home.
Amelia Island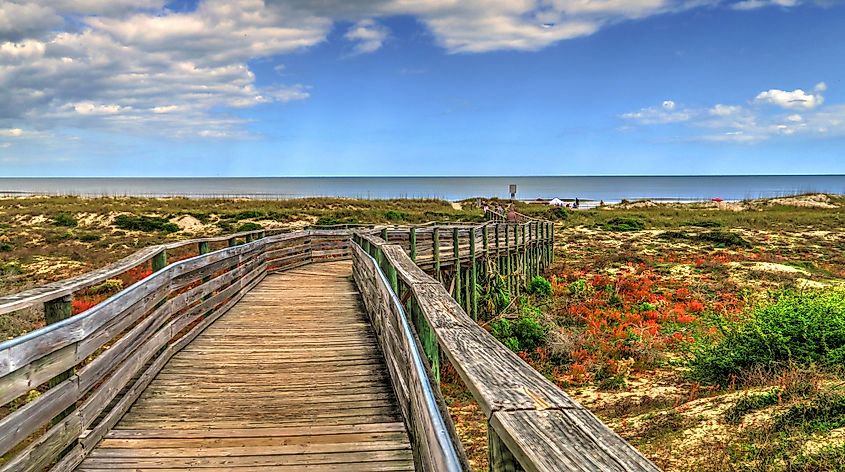 Amelia Island — where the coast and fall colors harmonize in a beautiful autumn symphony. Imagine it's November, and you're standing amidst maritime forests that seem to have caught fire with colors so vivid they could make a New England fall blush. It's a remarkable blend of land and sea, creating an autumn landscape unlike anything you've seen before.
Beyond merely admiring the colors, Amelia Island invites you to be part of its seasonal spectacle. Whether you're hiking through the maritime forests or cycling along the scenic trails, the island offers countless ways to get up close and personal with its fall finery. For something a little different, how about a horseback ride on the beach? Trot along the shoreline with the autumn breeze in your hair — it's a fall experience that postcards and pumpkin spice lattes just can't deliver.
And here's a quick tip: before you head out to soak up those breathtaking sights, give the weather forecast a glance. Coastal weather has a mind of its own, and a quick check can help you plan your day so you make the most out of your unique fall getaway.
In Summary 
From the academic charms of DeLand to the coastal magic of Amelia Island, you've leaf-peeped your way through some of Florida's less-crowded spots for fall foliage. Who knew the Sunshine State could give New England a run for its maple syrup? So, whether you're a Fall-o-phile or just someone looking for a different way to "fall" for Florida, these hidden gems offer a crunchy leaf path less traveled.