If you're considering retiring in Connecticut and want to enjoy a relaxed, small-town lifestyle, then you'll be pleased to know that the state has plenty of great places that offer just that. From bustling beach towns with lively waterfronts, to cozy rural hamlets surrounded by rolling hills and lush foliage -- there's something for everyone.
Perfectly located near major cities like New York City, Hartford, New Haven, and Stamford, yet close enough to maintain an intimate connection with nature and community life -- these charming places will make your retirement years both comfortable and fulfilling. So, keep reading for some of the most idyllic spots within the Constitution State.
Westport – Picturesque Coastal Town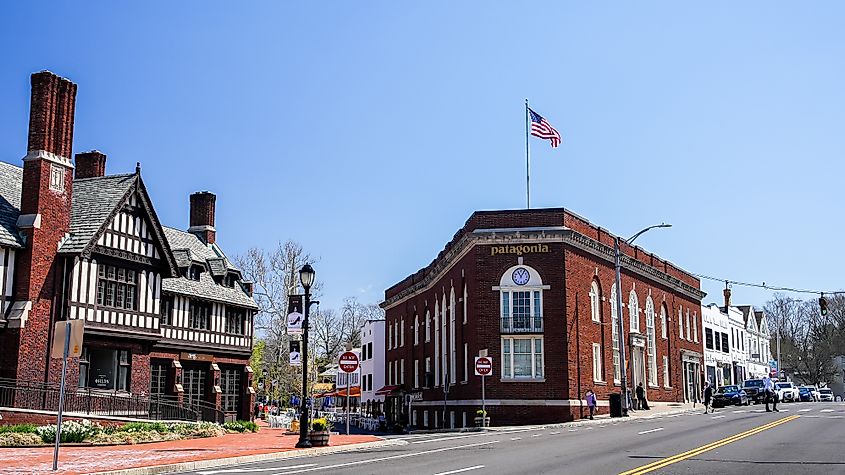 Just 52 miles northeast of New York City, Westport is an ideal retirement destination for those who love coastal living. This picturesque town offers stunning views of Long Island Sound and boasts miles of lush parks, sandy beaches, and marinas perfect for fishing and boating. There are also a variety of restaurants, shops, and galleries that line the harborfront that offer great shopping experiences and entertainment.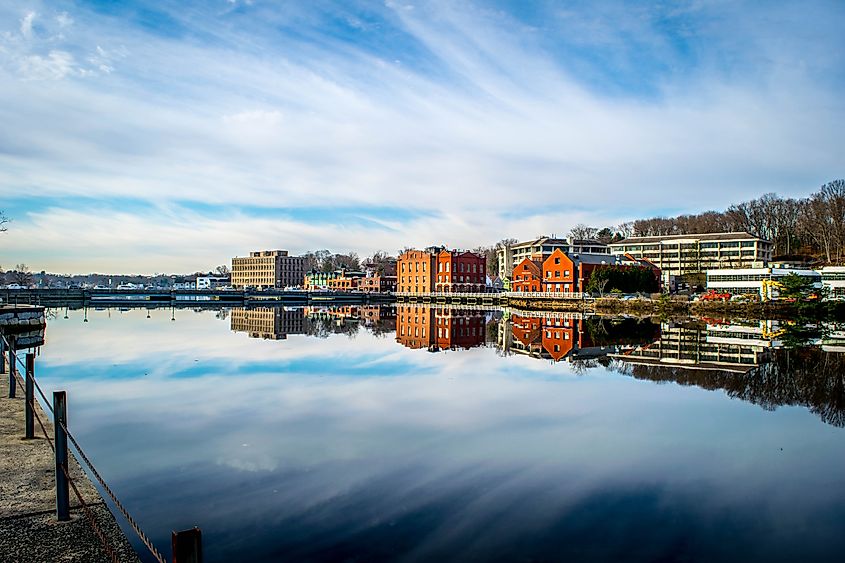 The town also has a thriving senior population that provides many activities and events for older adults to enjoy. With its proximity to major cities, beautiful scenery, and vibrant community, Westport is the perfect place for retirees looking for a peaceful seaside retirement. For those looking for an active and fulfilling retirement, Westport is an ideal small town in Connecticut to call home.
Litchfield – Historic Countryside Charm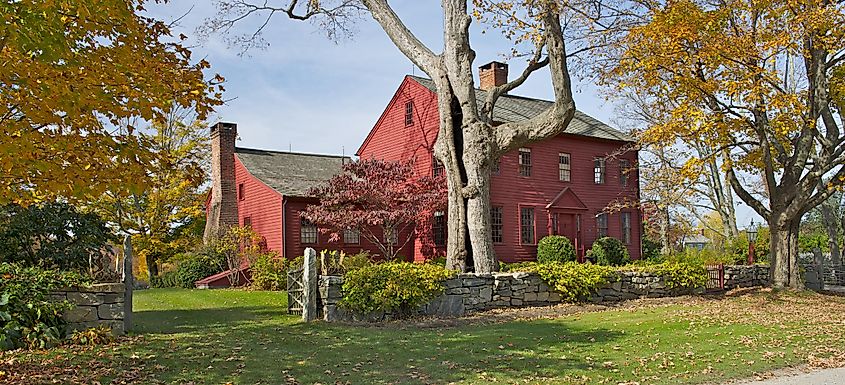 Litchfield is a splendid choice for retirees looking to enjoy the relaxation of country living with plenty of history and culture to explore. With a population of just under 1,200, Litchfield offers residents a charming and peaceful atmosphere in which to relax and take life at your own pace. The quaint Main Street has cozy cafés, restaurants, and other small shops. There are also plenty of outdoor activities to explore, such as the boardwalk at White Memorial Conservation Center that offers magnificent scenery.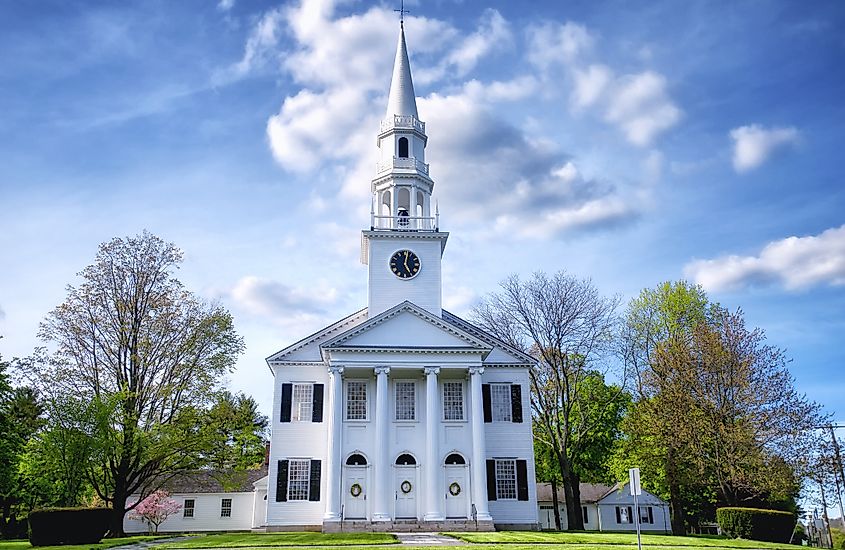 For those looking for a bit more culture, Litchfield is home to several cultural attractions that are sure to delight any retiree. From the annual Litchfield Hills Road Race which draws runners from all around New England, to the museums, and galleries. With its historic architecture, friendly people, and breathtaking scenery, it's no wonder why so many have chosen this quaint Connecticut town as their retirement destination.
Simsbury – Farmland Bliss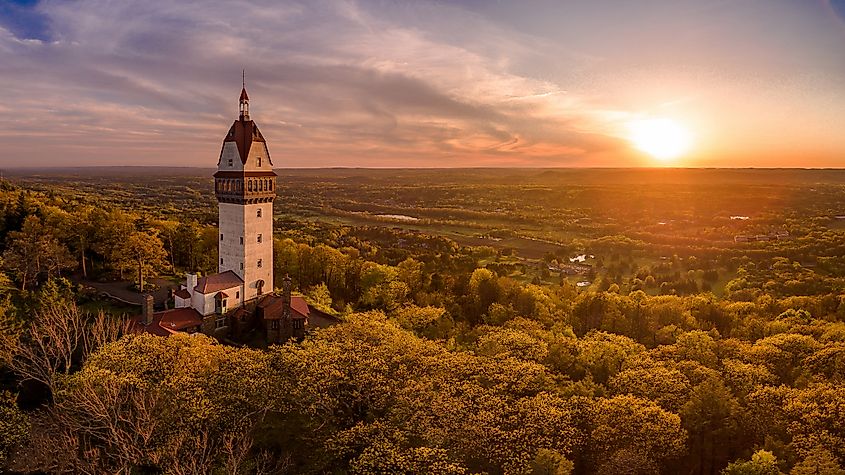 Simsbury is a quaint town that offers the perfect combination of tranquility and nature. Rolling hills and lush forests surround the town, with plenty of farmland for residents to explore. Simsbury boasts many wineries, such as Rosedale Farms & Vineyards, allowing for some truly unique experiences.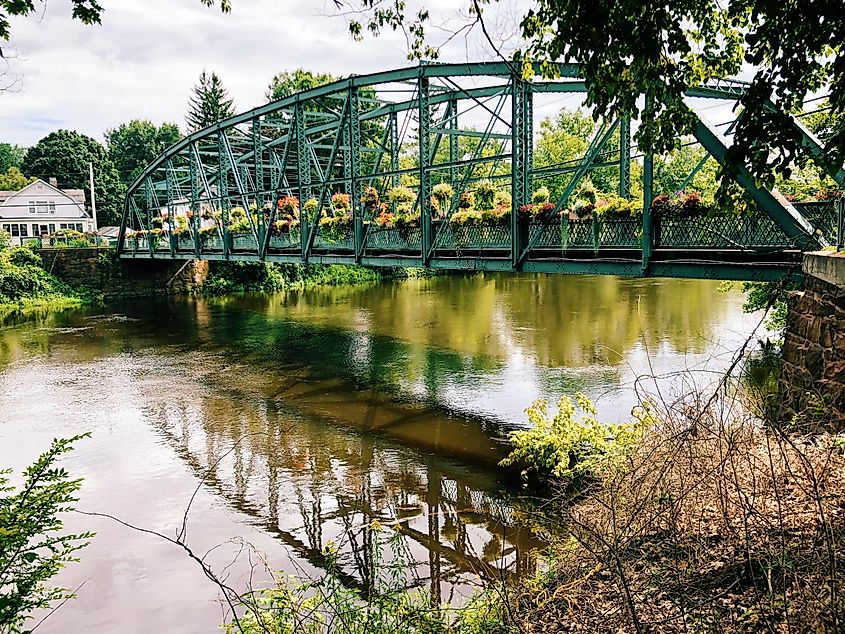 Other attractions include antique shops, and various outdoor activities like biking and hiking trails. With its tranquil atmosphere and proximity to major cities like Hartford, Simsbury makes an ideal retirement destination for those looking to be surrounded by natural beauty without sacrificing access to necessary amenities.
So, whether you prefer a quiet life surrounded by nature or active opportunities like golfing and fishing at nearby lakes, this quaint town has much to offer its residents. From beautiful parks and gardens to local restaurants and shopping centers, there's always something to do in Simsbury. With its relaxed atmosphere, Simsbury is an ideal place for retirees searching for the perfect balance between city life and country living.
Glastonbury – Bustling Town Center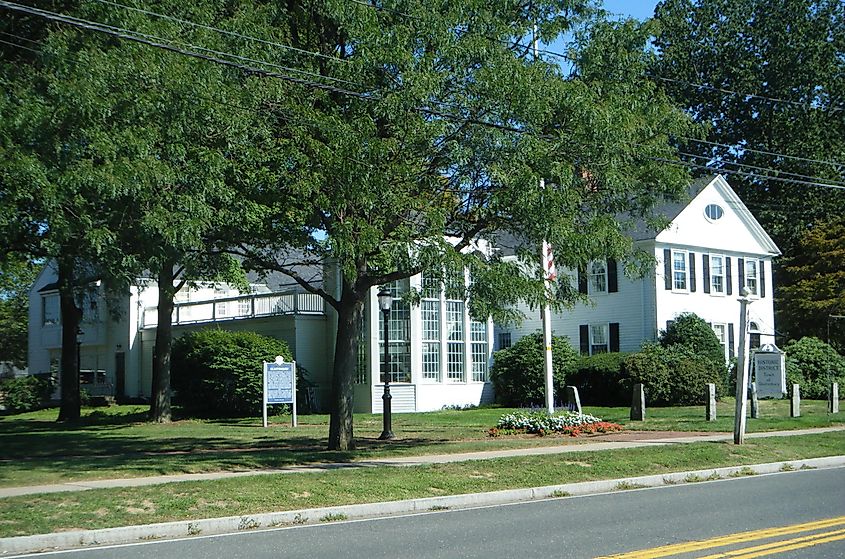 Glastonbury is an ideal location for retirees looking to remain active in their later years. Just under 10 miles from Hartford, its bustling town center, Glastonbury offers an array of cultural attractions like the Glastonbury Historical Society and Welles-Turner Memorial Library. Golfing at the Minnechaug Golf Course and shopping at the Somerset Square will captivate any retiree.
The town also provides plenty of opportunities to stay involved with fellow seniors through social programs like the Senior Lunch Program, Senior Outreach Social Work Services, and plenty of volunteer opportunities for seniors. With its charming blend of small-town vibes and modern amenities, Glastonbury is one of the best small towns to retire in Connecticut!
Newtown – Quiet Suburban Retreat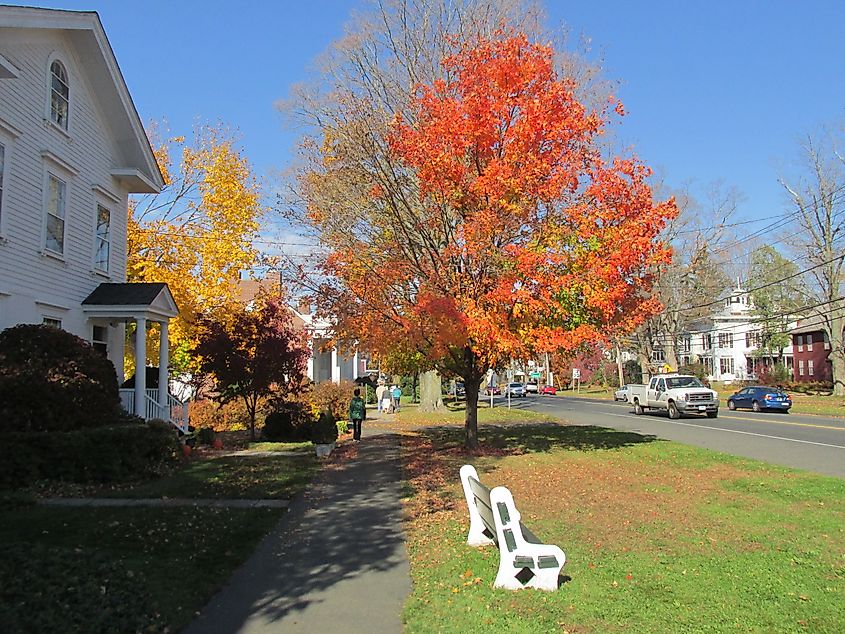 Established in 1996, Newtown is a picturesque small town that offers an idyllic place to retire and enjoy the quiet life. Located just 60 miles from New York City, Newtown provides the perfect balance of city and suburban living for those looking to escape the hustle and bustle of the big city.
With its proximity to nature, this town is ideal for retirees who want to spend their days hiking, biking, or exploring the historic district nearby. The town also has wonderful dining options and charming shops and galleries that offer something unique for every taste.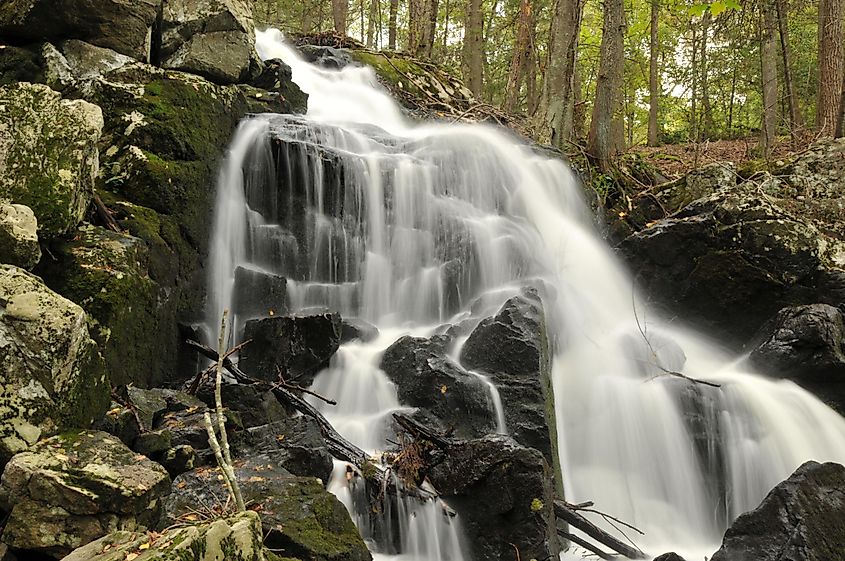 For seniors who are looking for a peaceful setting with lots of outdoor activities near them, Newtown is an excellent option. With its friendly community and many activities to explore, Newtown is one of the best small towns in Connecticut to retire in.
In Summary
Every town has something unique and special that makes it an ideal place to call home during retirement. From outdoor activities and cultural attractions to stunning scenery and bustling city centers -- there are plenty of options throughout Connecticut that make it a great place to enjoy your golden years.
With its charming small towns, beautiful nature preserves, and vibrant cities, Connecticut offers something for everyone looking for a perfect place to retire. Whether you're looking for a peaceful suburban retreat or an exciting city life, you're sure to find the perfect place to call home in Connecticut. So don't wait any longer and start exploring this beautiful state today! You may just find your ideal retirement destination.