The beauty of the New England landscape is easy to define and impossible to ignore. Take a drive or a trip by train through the original colonies, and you will see wonders that have existed here for centuries. And along with the scenic views, the people enhance the area's charm by keeping up the delicate balance of nature with the traditional aesthetic, only letting change happen in small increments.
Residents of New Hampshire take the historical nature of their hamlets as seriously as they do the upkeep and protection of their lakes, mountains, and forests. Visit one or two of these small towns, and you will feel the past tickle your senses, enjoy the slower pace these folks experience every day, and marvel at the non-industrialized wonder of a land untouched by time. Take a trip to witness unmatched beauty. New Hampshire is waiting for you. Oh, and bring a camera. You aren't going to want to miss a single memory of your visit.
Ellsworth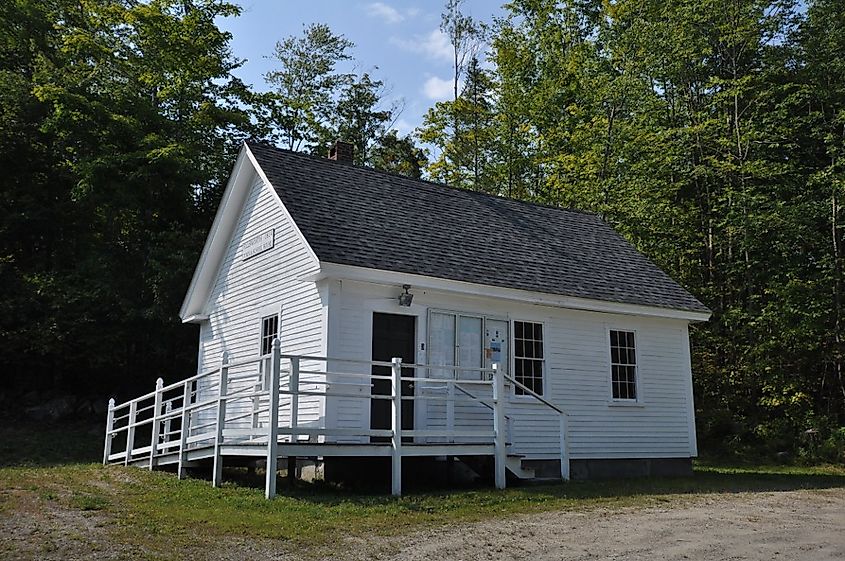 With a population of only about 90 people, for those travelers who have no taste for alcohol, you are in the right place. In fact, Ellsworth is the only dry town in the entire state. But that shouldn't stop anyone who is looking for a lovely place to hike because beautiful Mount Kineo beacons. A modest waterfall at the base of Mount Kineo might be worth your attention if hiking in the area. Stepped Falls on the south side of the mountain near Stinson Lake descends 35 feet in a stair step dropping three times to a basin that feeds the lower marshland.
Hart's Location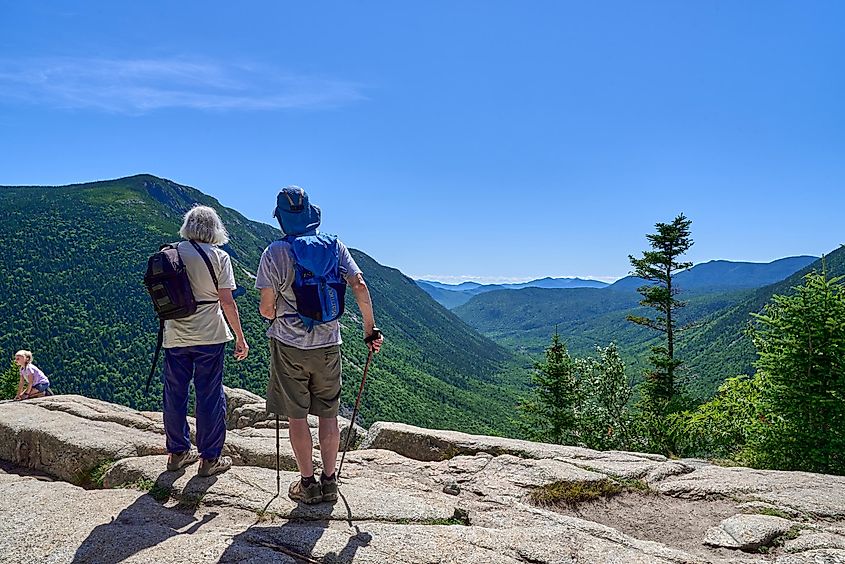 It's a funny name, but the less-than 50 residents who call this municipality home take it very seriously, even electing their own city government. For travelers who love the great outdoors, Hart's Location is an easy access point to Crawford Notch State Park, a major pass through the White Mountains. While in town, visit the public house, which is still in its original state despite a landslide in 1826 that tragically killed the family that had made it their home. After, take a hike and enjoy the splendor of Crawford Notch, known for its rugged qualities and a rainbow of foliage.
Errol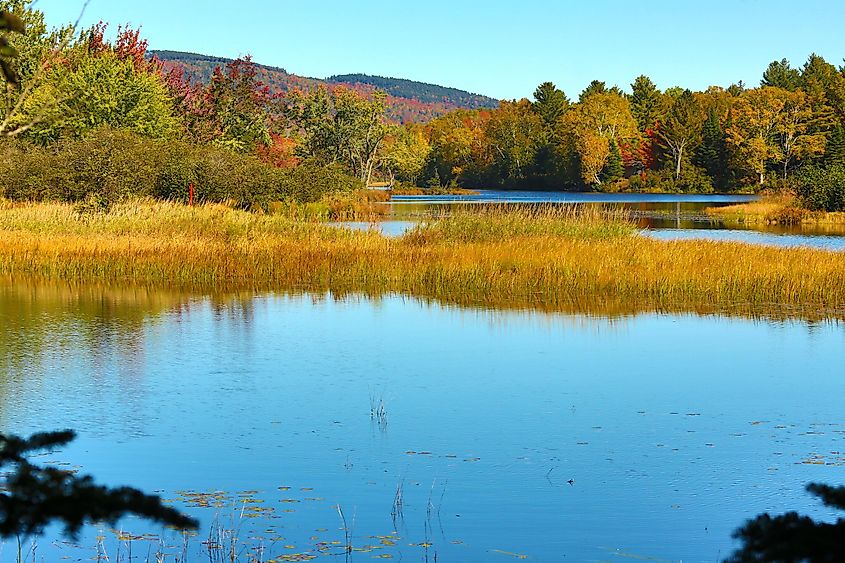 For nature enthusiasts and passionate anglers, you will find Errol a perfect weekend haven with both nature and waterways close by. With just south of 300 residents, finding a spot on Umbagog Lake to cast your line will not be difficult. And with the Umbagog State Park surrounding the lake, there is something for everyone to enjoy. As with many small New Hampshire towns, the White Mountains are nearby and cast a gorgeous shadow that cannot be overlooked. Come for the scenery, stay for the warmth and hospitality of the locals, and bask in all that Errol has to offer.
Orange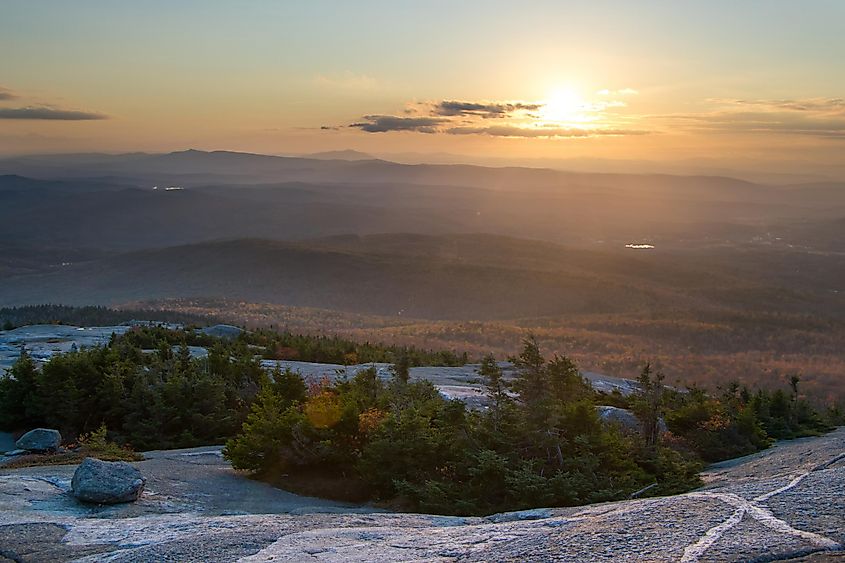 Hop in a time machine, and you still won't go back far enough to see the beginnings of this quiet mountain town. Orange's earliest records date back to 1769 before the Declaration of Independence was signed. A town with that legacy certainly deserves attention, but that is only a small part of why Orange is worth the trip. It is home to Mount Cardigan, a hiker's paradise, and draws in all skill levels of eager nature lovers year-round. It is nestled between the White Mountains in the east and Vermont's Green Mountains to the west, giving plenty of opportunities to take pictures of the vistas many times of the day.
Chatham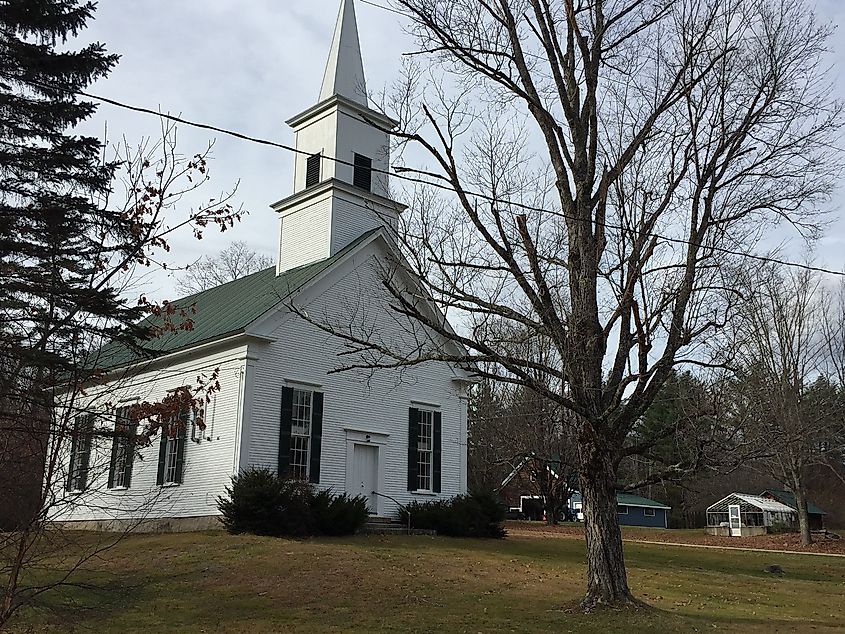 In Carroll County, the residents not only appreciate nature but bask in its glorious beauty. In the White Mountain National Forest, Chatham has views that a simple picture cannot fully capture. Scenic views like these must be witnessed to be fully enveloped by the senses. Chatham boasts crystal clear ponds such as the Upper Kimball Pond, which is a popular spot for fishing, boating, and swimming, not only for its calm waters but for the relaxing views surrounding it. And for the campers, Cold River National Forest campground is only a short distance away.
Eaton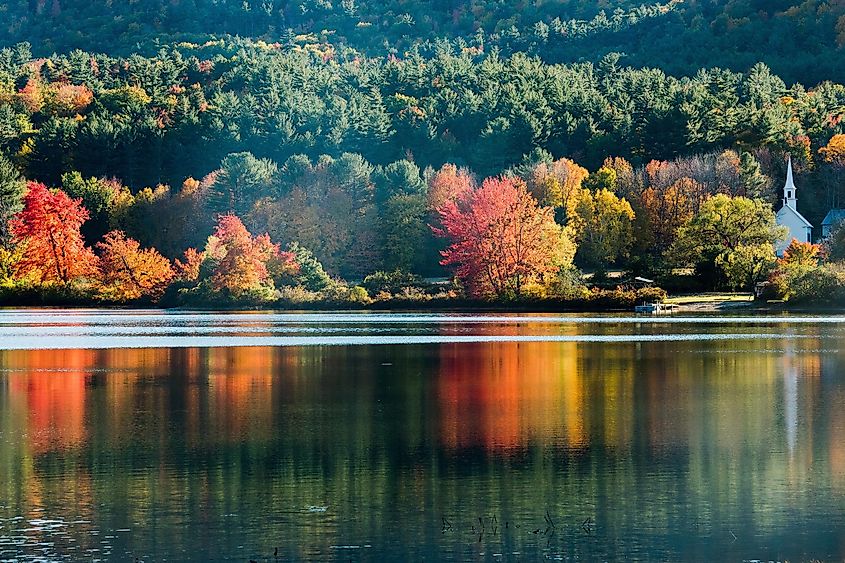 Another Carroll County gem, Eaton, is famous for two distinct traits. The first is its lineage, as Eaton was originally settled in 1766. The second, it is home to Crystal Lake, which lies in the center of this adorable town, attracting many guests to its tranquil shores no matter the season. The town of Eaton includes Eaton Center, Snowville, and the Town of Madison, which until 1852, was part of Eaton but incorporated and became a separate entity. Visit one town and enjoy all three. There is much to see and do in these historic locals, including the craftsmanship of some of the original structures.
Shelburne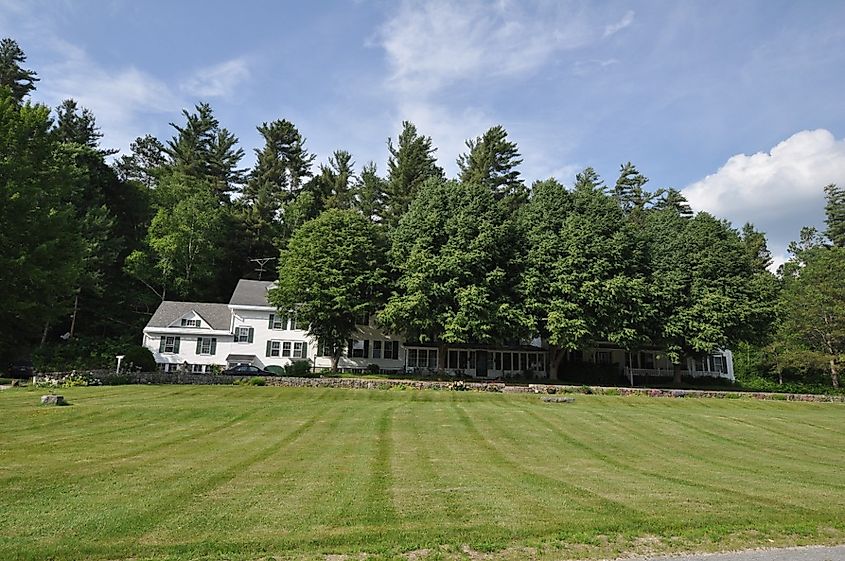 If during your venture you make it to the north end of the Washington Valley, you will find yourself at the town of Shelburne, which many would say is the best place to experience nature in all of New Hampshire. It is near the top of the historic Appalachian trail, is part of the White Mountain National Forest, and Shelburne is the home of Mascot Pond and Lead Mine State Forest. The topography of the town is relatively flat and was a great location for farming because of its proximity to the Androscoggin River.
Sullivan
Most of these small towns in New Hampshire have a claim to the spectacular views of forest lands and surrounding mountains, but Sullivan is famous for something a little different. While it is true that it is the largest of the small towns with a population of about 700 in a very picturesque area, it is what lies within that will truly interest those who prefer the written word to pair with their outdoor adventures.
Sullivan has a library that is considered the most adorable many people have ever seen. And the Sullivan Public library, which looks like an old schoolhouse, is more than just its impressive collection of books. Residents meet for book clubs throughout the week, and it is an alternative meeting place when the town hall is otherwise booked.
These New Hampshire towns are ideal for those seeking an offbeat vacation in the heart of beautiful nature with loved ones. Outdoor enthusiasts will never find a dull moment as they journey through the mountains and swim in the lakes and explore the dense forests surrounding the towns. Those seeking a more leisurely time can easily read books or catch up on conversations with friends or family in a vacation home in a picturesque setting. Thus, although really small, these towns are packed with fun and entertainment options to cater to the needs of all types of travelers.