Nebraska is an underrated midwest state which is the beloved home of 1,961,504 people! As a triple-landlocked state, Nebraska has charming South Dakota to the north, beautiful Missouri to the southeast, classic Kansas to the south, stunning Colorado to the southwest, and much-loved rustic Wyoming to the west. Surrounded by some great states, Nebraska seems to outshine them all in the category of picturesque towns and an abundance of nature! From towns bordering parks like the Nebraska National Forest or Cowboy-inspired towns, there is so much beauty to capture in this pleasant and scenic state for the whole family to enjoy.
Brownville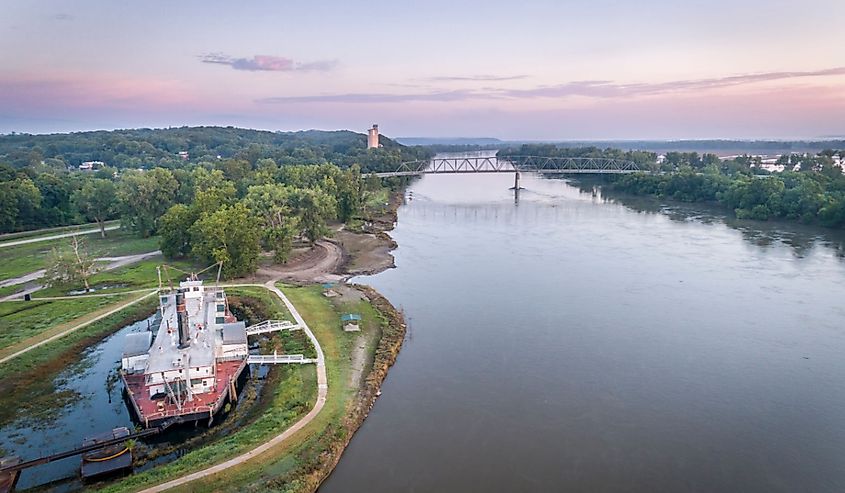 Being a locally loved historic gem, Brownville is a must-visit picturesque town that every traveler needs on their Nebraska road trip bucket list. Founded in 1854, Brownville is packed to the rim with loads of interesting history. A majority of Brownville's local buildings are historic with classic architecture, lots of history, and unique charm. The best way to spend a day in Brownville is by visiting the local museums, bookstores, locally owned boutiques, and stunning picture-worthy folk-art galleries that all visitors will adore. After an eventful day, an extremely popular lodging option is the locally iconic floating bread and breakfast on the river known as River Inn Resort.
McCook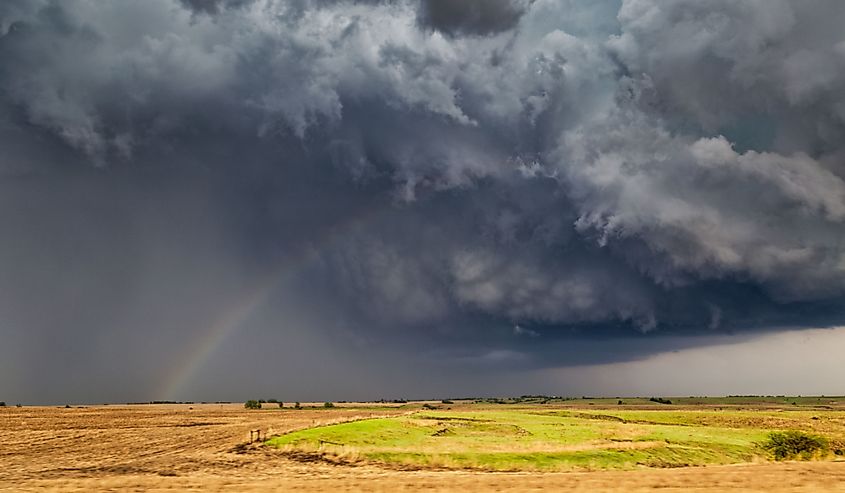 Dubbed the capital of the Buffalo Commons, McCook sits on the marvelous high plains with gorgeous buffalo scattered across the grassy plains, basking under the tranquil Nebraska sun. This region was intended to be depopulated and solely given to the buffalo of the region to thrive, but the people of McCook stayed and to this day give tourists buffalo tours. Thanks to the resourcefulness and respect that the town has for the high plains and its buffalo, this region remains largely untouched and retains its natural beauty for both the buffalo and humans to enjoy. State Recreational Areas nearby include Red Willow SRA, Medicine Creek SRA, Swanson SRA, and Enders SRA, perfect for swimming and fishing. These scenic lakes not only offer beauty but also recreation. In terms of lodging, there are various inns and lodges bound to offer visitors a great sleep in one of the most ravishing Nebraska towns.
Niobrara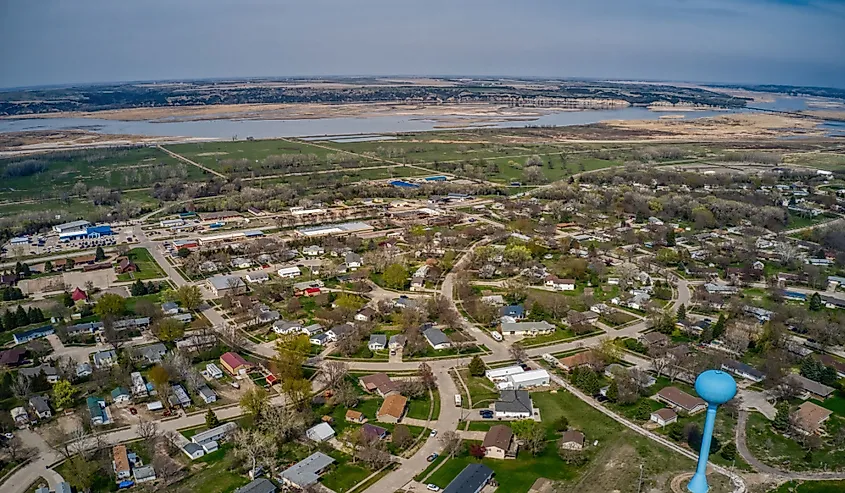 Niobrara is a very small town of little over 350 residents, but do not let that quaint number fool you as Niobrara is one of the most stunning towns in not just Nebraska but even the whole country. Close by to the ravishing Niobrara State Park and offering a shuttle to the park through "Niobrara Adventures" there are tons of fun activities for a variety of tourists. Boredom is seldom experienced in this town when visiting and beautiful scenery is not rare. Home to great lounging options such as Whitetail River Lodge, Swanson's Niobrara Lodge, Hilltop Lodge, and Sportsmens Bar and Two Rivers Hotel, prepare for a great night's sleep after a long day of adventures and taking photos of some of the most gorgeous views one will ever encounter.
Red Cloud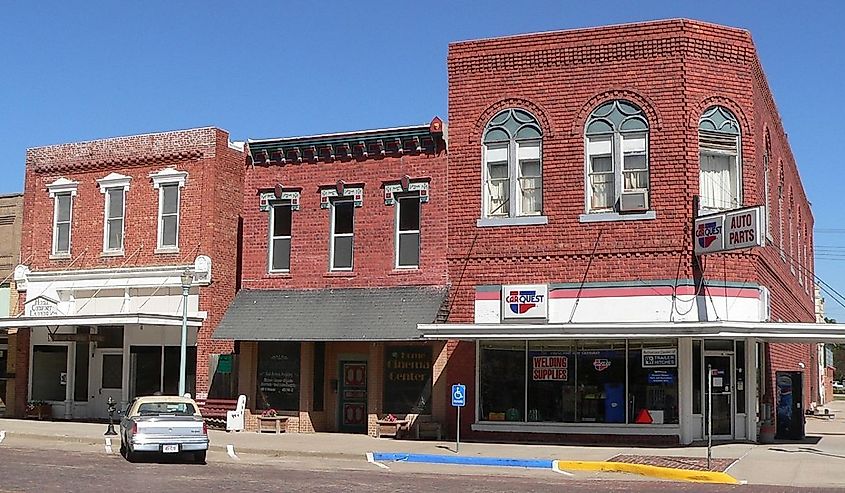 A few miles north of the Nebraska-Kansas border and lined with welcoming red brick roads, striking nature, and loads of rich history, Red Cloud has rightfully earned its spot on this list of beautiful, picturesque towns. With delightful hiking trails on the locally beloved Willa Cather Memorial Prairie, nature lovers will admire the natural beauty that the splendid town of Red Cloud has to offer with its warm-toned prairies and striking landscape. For visitors who have more of an interest in golf, new travelers will appreciate Red Cloud's high-quality 9-hole golf course, perfect for a relaxing daytime getaway swinging the golf club along one of the most ravishing landscapes in the country.
Ashland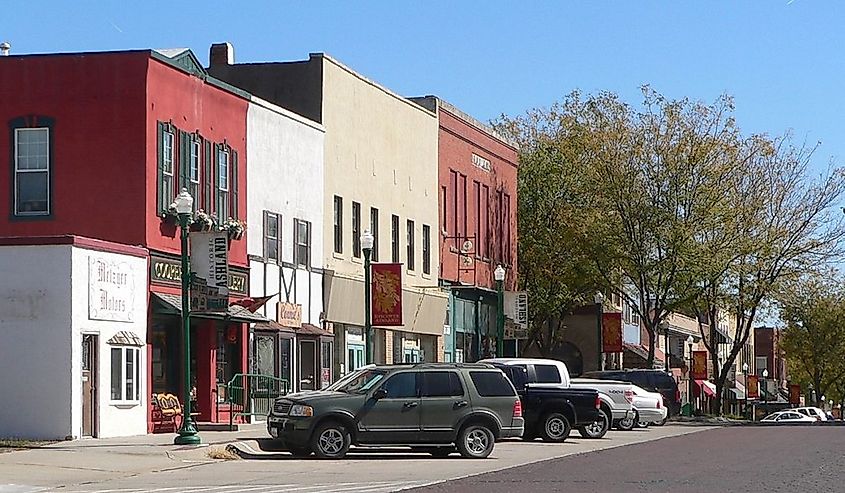 With a little over 3,000 residents, memorable visuals, and efficiently situated between the two biggest metropolitan areas in the state yet still offering loads of natural beauty and quaint living, Ashland is a beautiful community proud of what they have built and maintained. Ashland has been voted one of the top ten beautiful cities in the states numerous times! If visitors love the lush green tree-lined red brick streets guiding pedestrians across the lovely town's beloved historical district, Ashland has yet to disappoint. Some close-by attractions include the great Strategic Air and Space Museum, perfect for travelers with an interest in the endless realm of outer space. As for scenery, some perfect destinations include Mahoney State Park and the Lee G. Simmons Conservation Park and Wildlife Safari! These are both excellent for photography and making memories to last for years to come!
Chadron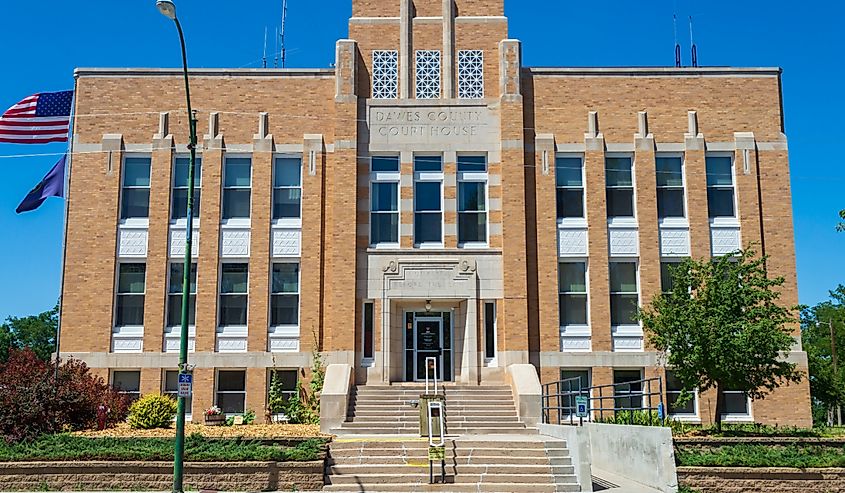 Chadron is an alluring and gorgeous town nestled along the iconic Nebraska National Forest packed with some of the finest views of the states, fascinating wildlife, and pulchritudinous grand trees left untouched for years! For those looking to learn more about such an enchanting area, the Mari Sandoz High Plains Heritage Centre has all visitors require for education on the interesting heritage, culture, and history of such a magnificent region. Looking for a more laid-back, modern kind of vibe? The Ridgeview Country Club is a high-quality recreational area perfect for a relaxing day off. While in the area, be sure to stop by the Dawes County Historical Museum and the Bordeaux Trading Post filled with artifacts and objects which tell the interesting stories of the region and its everlasting beauty.
Ogallala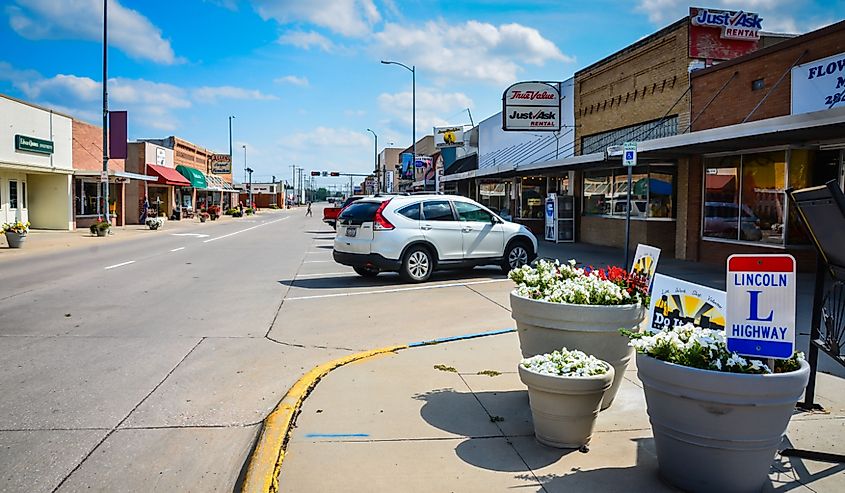 Giving the perfect western, cowboy vibe that western movie lovers have been dreaming of, Ogallala is the ideal choice for anyone traveling through Nebraska looking for a quaint town to visit that could sit in a frame on anyone's wall at home! With picturesque, rusticly western-style buildings that are reminiscent of a cowboy movie, it will be near impossible not to take a few pictures of such a stunning sight. Outside of town, due to the areas booming agricultural community, stunning farmlands dot the charming Ogallala area, with rolling green fields, bright blue skies, and stunning horses grazing upon fields, Ogallala may be last on the list yet takes first place in many visitors' hearts.
Many may look past Nebraska and assume less of this underrated, gorgeous state, but so many qualities lay upon these warm prairies, and it is not just prairie dogs. There are plenty of classy towns with comforting yet pretty architecture, and there are towns with cowboy themes. The towns with nature parks on their border work in harmony with locals to respectfully allow visitors to fully embrace and care for the natural beauty of the great state of Nebraska and take pride in their conservation and conformity to the laws of nature yet also to the quality of its residents' lives. There is so much to admire in Nebraska from scenic views to warm locals, skipping over Nebraska on a road trip would be a regrettable mistake to miss out on such high levels of beauty.