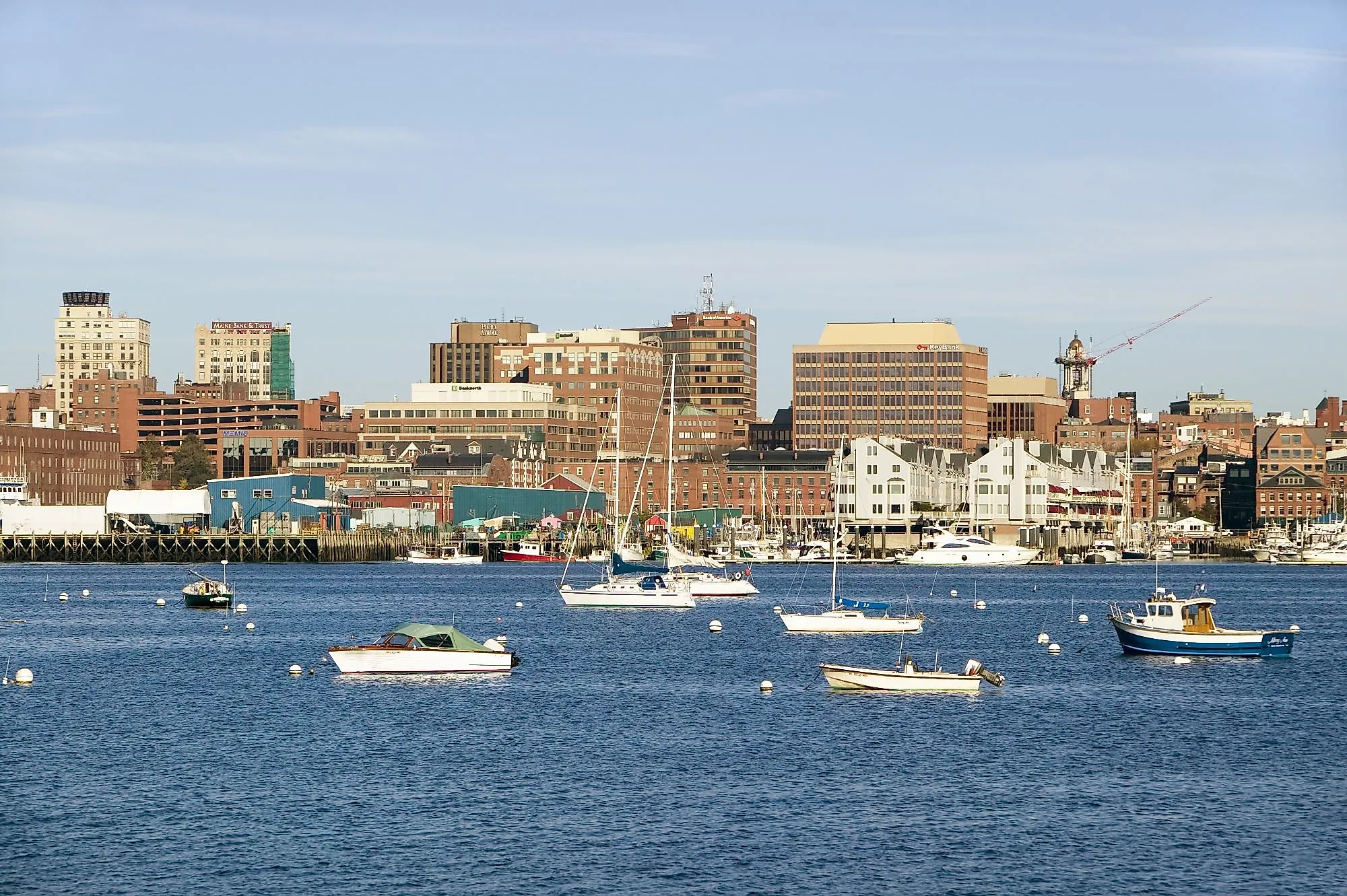 Revered for its waterfront skyline and islands, South Portland is a quaint harbor community on the Atlantic coast. Easily accessible by every means of transportation, South Portland has established itself as a retail hub of New England. Furthermore, on a state scale, it is the fourth-largest city by population. Nevertheless, locals and tourists alike will fall in love with green spaces like Bug Light Park and the Greenbelt Walkway. One can also snap some photos of the Spring Point Light Ledge, take up retail therapy at the Maine Mall, or enjoy an afternoon at the beloved Willard Beach while visiting South Portland.
Geography Of South Portland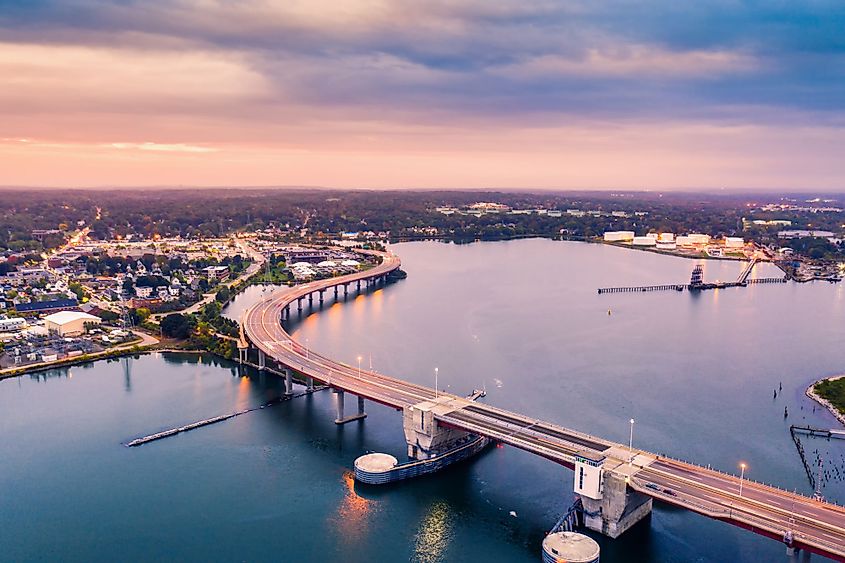 South Portland is situated in Cumberland County in the southern portion of the US State of Maine. The Fore River, Casco Bay, and Danforth Cove act as a natural boundary along the north and northwestern sides as a part of the Atlantic coastline. The state's capital city Augusta is about 58 miles to the northeast. As for other significant cities: Biddeford is about 19 miles southwest, Lewiston is about 41 miles north, and Bangor is about 132 miles northeast. Being centrally located to much of New England, numerous day trips are available from South Portland. These include Acadia National Park, which is 172 miles to the northeast, and Bar Harbor, which is about 177 miles to the northeast.
According to the Köppen Climate Classification, South Portland experiences a warm summer continental climate. It has snowy and windy winters and is primarily cloudy the rest of the year. The average annual temperature is 45.7 °F. July is the warmest month, with an average high of 68.5 °F, and January is the year's coldest month having an average low of 22.1 °F. Of the 128.6 days that produce precipitation, there is an annual rainfall of 49 inches and snowfall of 55.8 inches. On average, 196 days of sunshine form an annual UV index of 2.8. 
History Of South Portland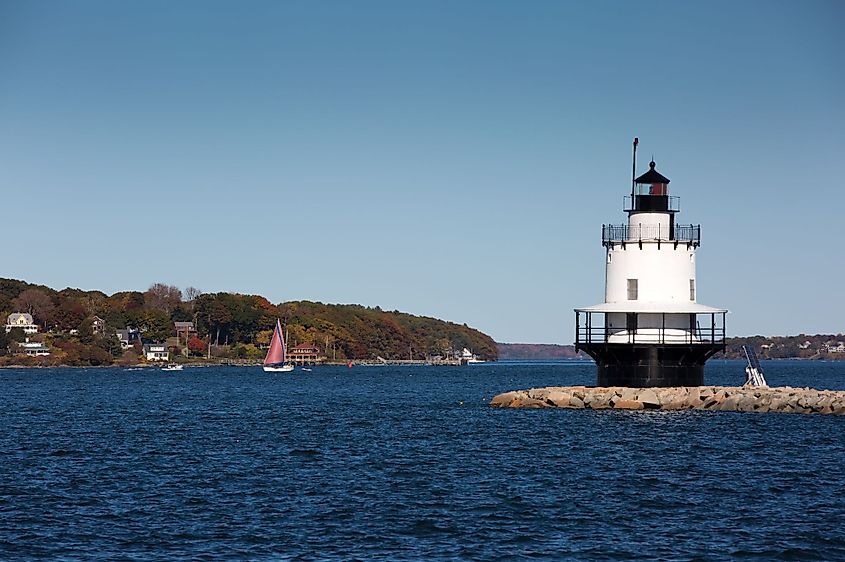 South Portland's humble beginning started in 1630 as a farmland village. About a century later, this small farming village was raided as part of the Dummer's War by Native Americans. In 1895, after breaking away from Cape Elizabeth, South Portland was incorporated as a town and then, three years later, became a city. Fort Preble, which lasted through the Civil War, World War I, and World War II, was built to protect Portland Harbor. Now on the National Register of Historic Places, the Spring Point Light Ledge was erected in 1897 near Fort Preble to warn of rocky dangers around the shoreline. As of today, it is an icon in South Portland's identity. Speaking of World War II, South Portland was at the forefront of the shipping industry. Sometime after 1940, the Todd-Bath Iron Shipbuilding Corp and South Portland Shipbuilding Corp combined to form the New England Shipbuilding Corporation. At the height of its production, these shipyards were responsible for building 10% of all Liberty Ships manufactured. The yards closed in 1945, with pieces of its history still visible today.
The Population And Economy Of South Portland
According to the latest US Census, South Portland has a population of 26,798. This is an increase of 1.13% since the last reported Census in 2010, which saw a population of 26,498. Expanding over a total area of 36.29 sq. km, there is a population density of 849.49 people per sq. km. Of the population, the average age is 41.9 years old, with females attributing for 51.75% overall and males making up 48.25%. The median household income is $87,097, and a gross monthly rent of $1,346. Meanwhile, 6.95% of residents live below the poverty line. As for cultural or racial background: 88.71% were identified as white, 5.12% were African American, 2.50 were of two races or more, 2.46 were Asian, 0.67% were of another race, and 0.54% were Native American.
The primary industries that constitute South Portland's economy are healthcare and social assistance with 17.4% overall, retail trade at 14.5%, and accommodation and food services at 9.1%. The top-earning jobs are in the management of companies and enterprises making $70,729, finance and insurance with $65,407, and scientific and technical service with $63,910. Of the 14,800 employed, 2,962 work in retail trade, 1,926 work in food and accommodations, and 1,616 work in food services.
Attractions In And Around South Portland
Bug Light Park and Bug Lighthouse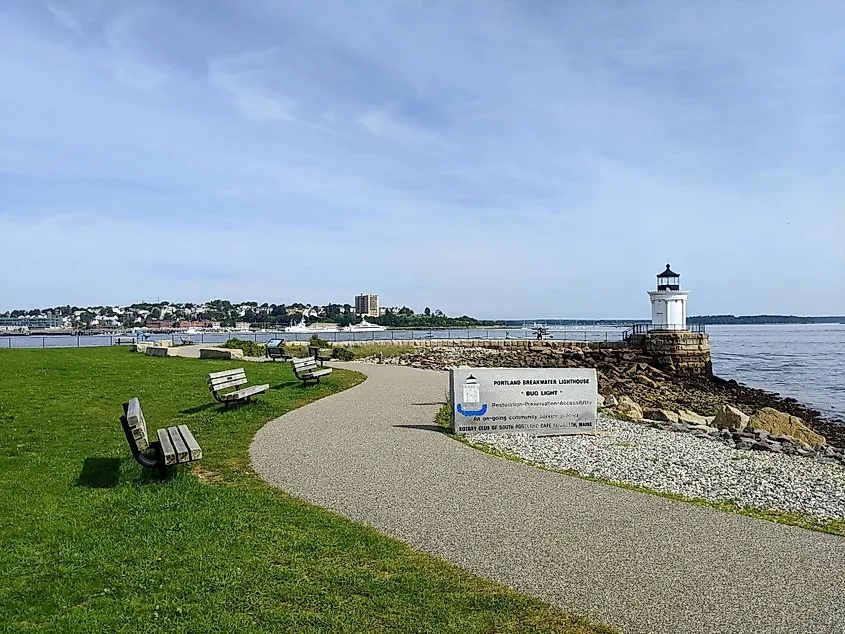 The waterfront in South Portland is undeniably photo-worthy. Bug Light Park is 8.78 acres of outdoor space that contains the Greenbelt Walkway, Liberty Ship Memorial, Bug Lighthouse, and Cushing's Point Museum. Historically, it was also the site of the shipbuilding yards of the 1940s. As such, it is a popular space for outdoor recreation, including picnicking, boating, saltwater fishing, and fly-fishing. It hosts several events all through the summer, including the annual kite festival, the Fourth of July, and summer movie nights. 
Casco Bay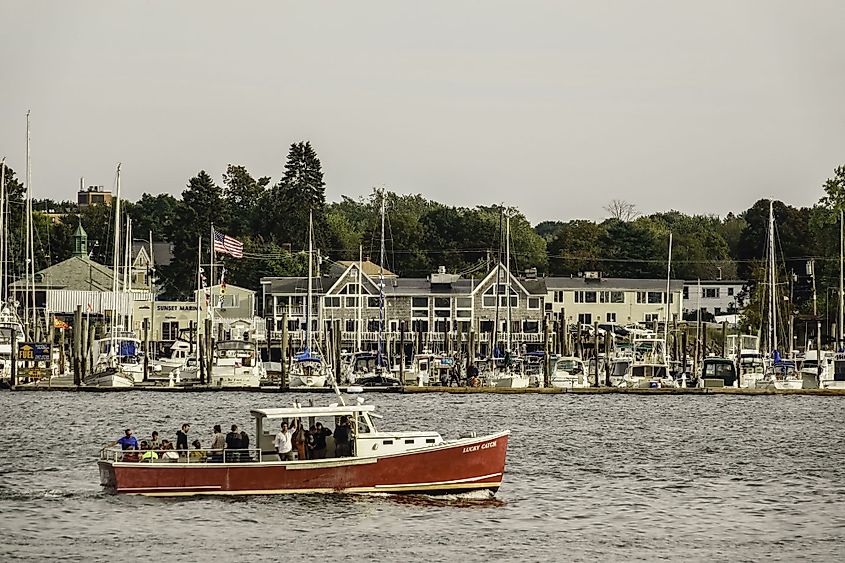 Within Casco Bay, there is an archipelago of islands known as the Casco Islands. Enjoy a day out in one of these tranquil enclaves, which have their unique characteristics. The islands can be visited by availing private boat or by ferry that leaves from Portland. Deep-sea fishing is a favorite activity to do around the islands, as well as crabbing. An activity of note is whale watching, where whales are known to swim within Casco Bay. Harbor seals are a common occupant that can be found in abundance around the shorelines. 
South Portland is a scenic harbor front community with a slow and laid pace of life. Although small, it boasts all the cosmopolitan attractions found in the larger cities of New England. It is a must-see for nature enthusiasts and history buffs alike, with many dedicated green spaces that gave way to the rich history of Maine. When passing through Maine, one must take the opportunity to visit the picturesque city of South Portland.