Sedro-Woolley is a small city located in Skagit County, Washington, United States. The city is home to North Cascades National Park and Loggerodeo, a yearly celebration close to the Fourth of July. Loggerodeo features a carnival, log drive, foot race, championship rodeo, old-time logging show, children's parade, etc. Sedro-Woolley covers a total area of 9.87 sq. km, all of which is occupied by land. 
Climate Of Sedro-Woolley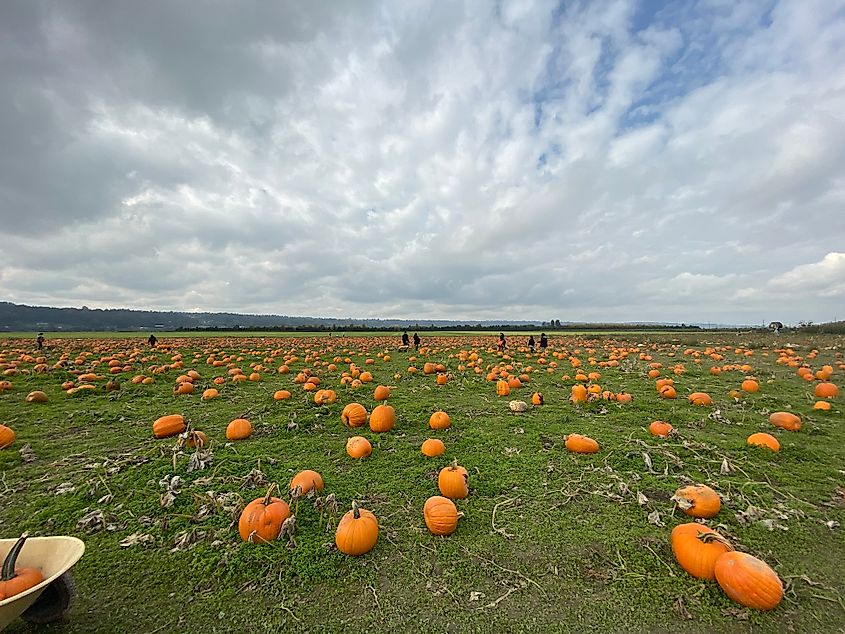 According to the Köppen Climate Classification, Sedro-Woolley experiences a warm-summer Mediterranean climate. The average temperature for the year in Sedro Woolley is 8.9°C. The warmest month is July, having an average temperature of 15.6°C, while the coldest month is January, having an average low temperature of 2.8°C. The city receives an average precipitation of 1170.9 mm per year. Sedro-Woolley gets about 160mm of rainfall in November and 38.1 mm of rain during July. 
Brief History Of Sedro-Woolley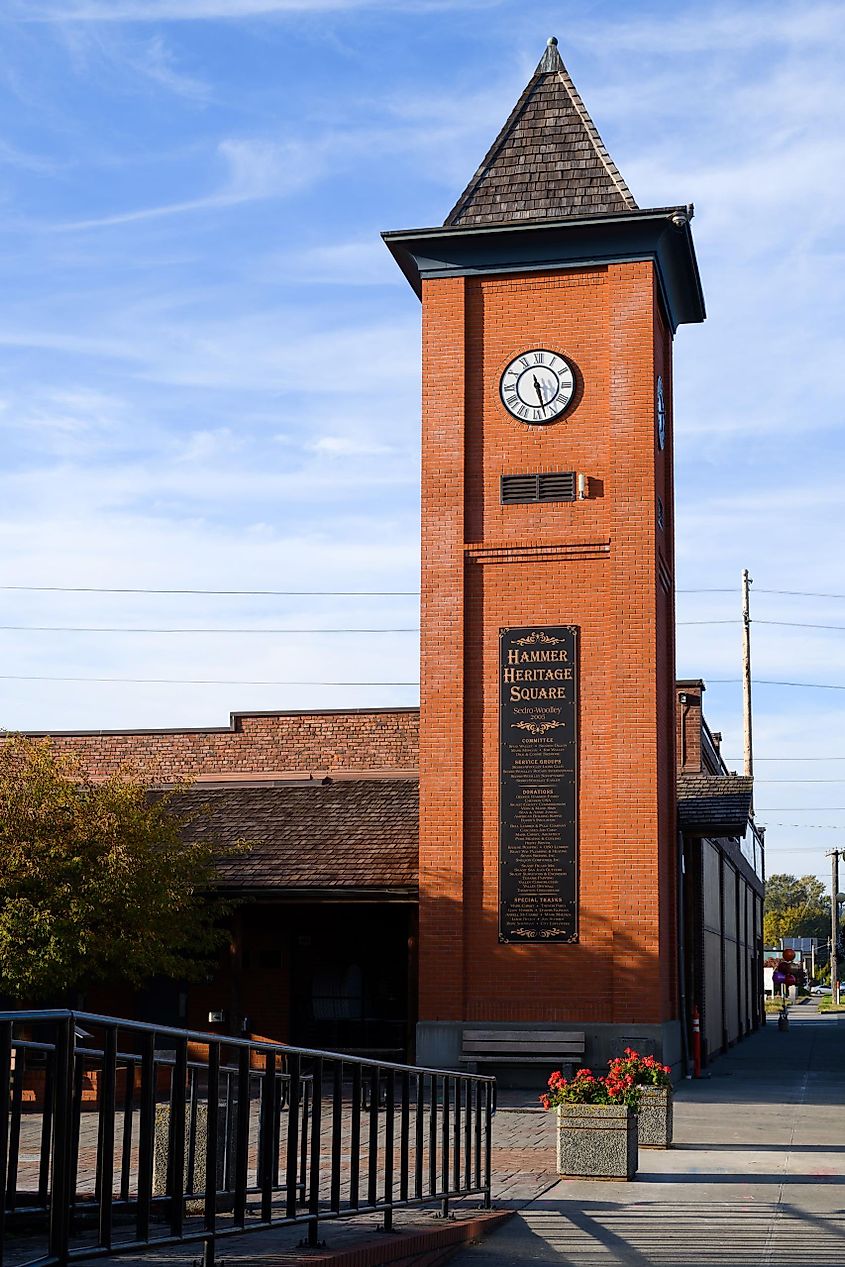 On December 19, 1898, Sedro-Woolley was incorporated after merging the neighboring towns of Sedro and Woolley. The first settler in Sedro was Mortimer Cook, who brought his family to the Skagit Valley from California in 1884. He cleared some land along the Skagit River, ran a general store, and served as the town's first postmaster. Mortimer Cook wanted to name the settlement after himself, but after learning that Washington Territory already had a town called "Cook," he proposed the name "Bug" since a large population of mosquitos inhabited the area. His wife and fellow settlers did not care about the name, which made Cook settle on the name "Cedra," which is a Spanish word for cedar. As time passed, the name somehow became distorted into "Sedro," which stuck. In 1890, Philip A. Woolley purchased some land just north of Sedro, where he founded the town of Woolley. The two towns developed a rivalry only to merge in 1898. Sedro-Woolley is deeply connected to its history through the descendants of its founding families and many historical buildings. One of those buildings is the Bingham mansion, which was once owned by C.E. Bingham, one of the town's original residents in 1890. He also founded a bank and served as mayor for 17 years.
The Population Of Sedro-Woolley
Sedro-Woolley has 12,237 inhabitants with a median age of 33 and a population density of 1,081 people per square kilometer. The city's population has increased by 16.10% since the last census, which recorded a population of 10,540 in 2010. The largest ethnic groups in Sedro-Woolley are White, most of whom are considered non-Hispanic, accounting for 81.95% of the city's population, the Hispanic community at 7.10%, Two or more races at 6.62%, and Black or African American at 2.10%. The minor ethnic groups are Asians, representing 1.30% of the city's population, followed by Native Americans at 0.73%, and Native Hawaiian or Pacific Islanders at 0.20%. Around 96% of the residents in Sedro-Woolley are U.S. citizens, and 5.89% were born outside the country.
The Economy Of Sedro-Woolley
The city has a median household income of $60,863 as of 2019. Between 2018 and 2019, the median household income has increased by 10.9%. Although the income inequality in Washington is lower than the national average, the males have an average income that is 1.36 times higher than the average income of females.
The economy of Sedro-Woolley employs around half of the city's population in various significant industries. The city's most prominent industries include Manufacturing, Accommodation & Food Services, and Health Care & Social Assistance. The highest paying industries are Public Administration, Construction, and Manufacturing.
Visiting Sedro-Woolley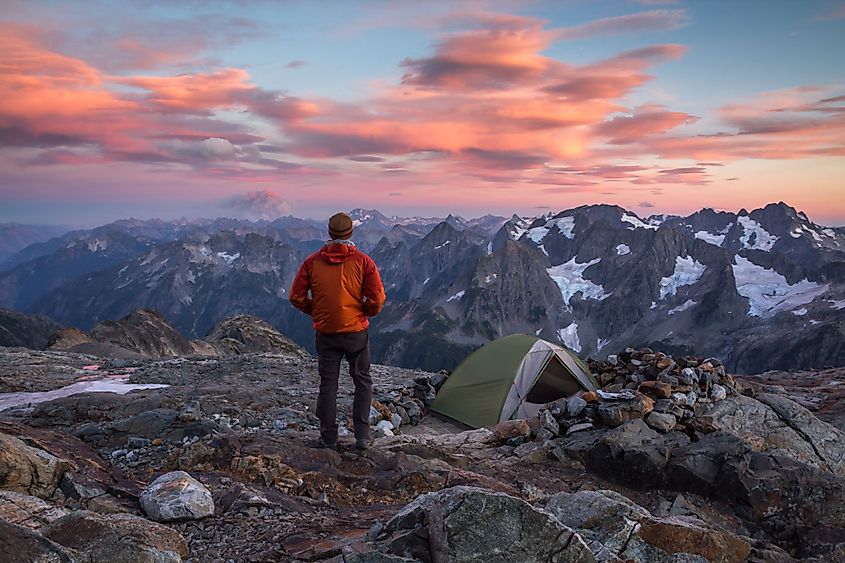 Visitors usually go to the North Cascades National Park, where they find excellent walking trails and unbeatable views among the colossal snow-dusted mountains and conifer forests. The park is known for the American Alps and offers contrasting terrains ideal for outdoor adventure. The North Cascades National Park has more than 640 kilometers of networked trails and several rows of towering peaks.