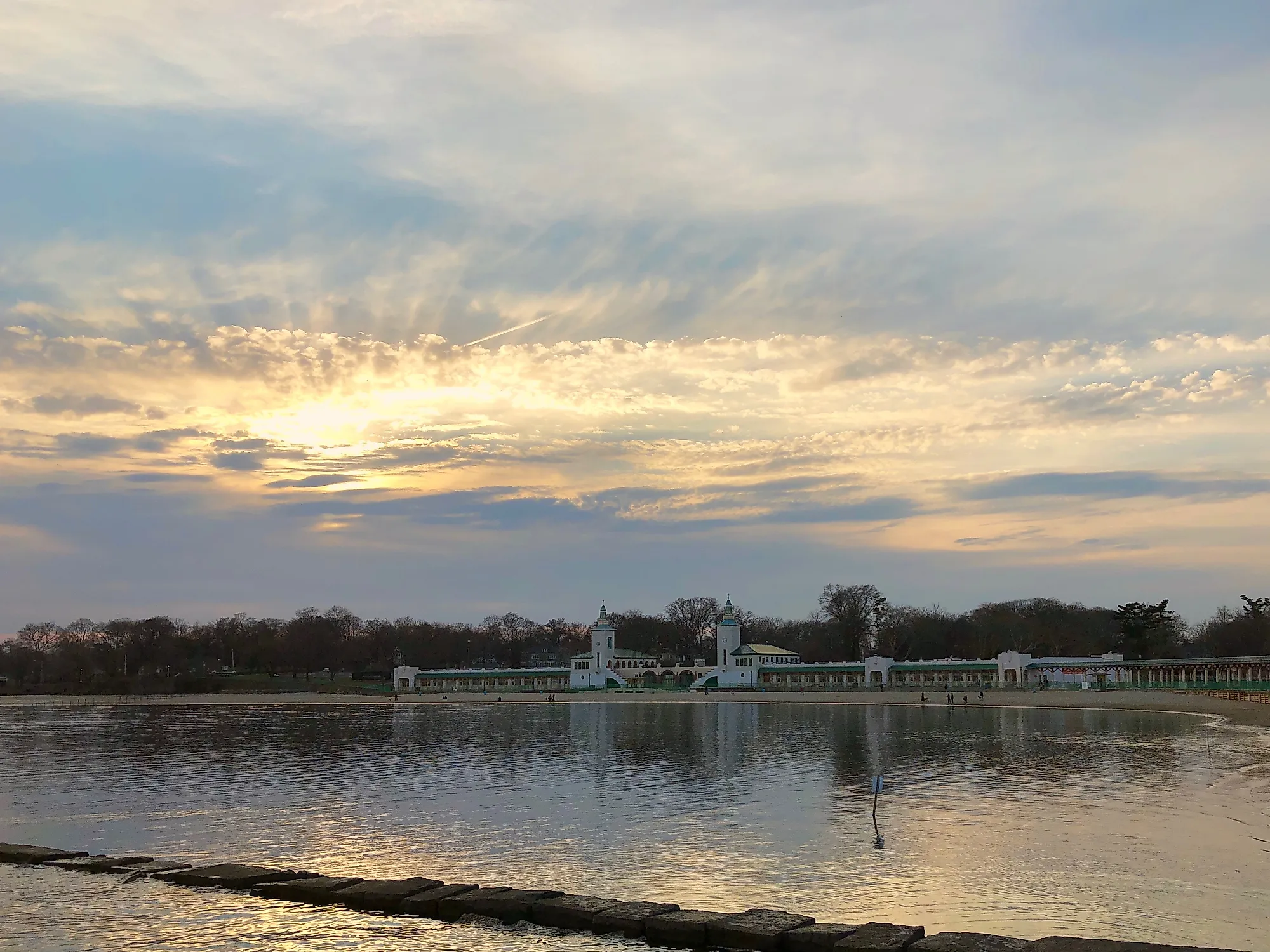 Rye is a coastal suburban city located in Westchester County, New York, and is situated at the crossroads of America's history, both literally and figuratively. The story of Rye is a mirror of the story of America. From colonialism to independence, farming to industrialization, and ferries to automobiles, Rye has passed the test of time and has risen in the face of adversaries only to come out stronger than before. With its coastal lifestyle, timeless elegance, and commuter convenience, Rye is arguably one of New York's most interesting destinations.
Geography And Climate Of Rye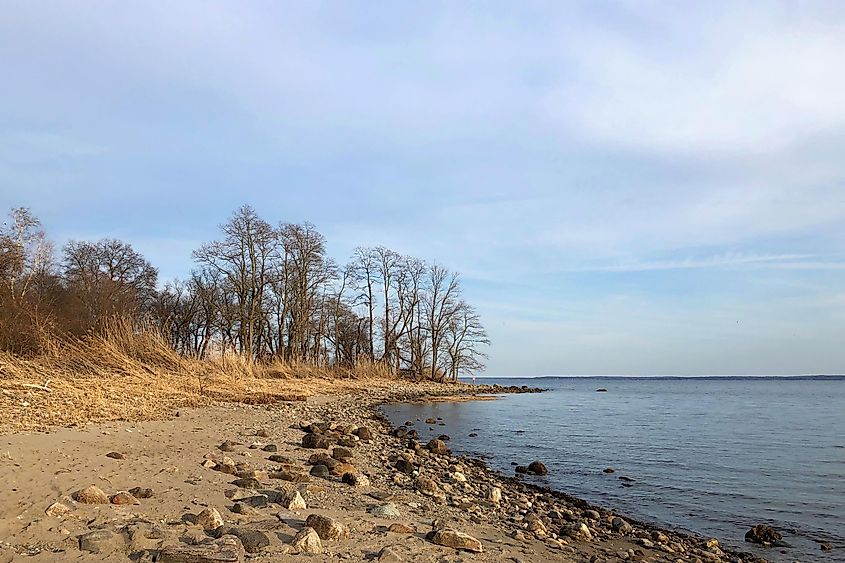 Rye is positioned in the eastern part of Westchester County on Long Island Sound. It is bordered by Milton Harbor and the Sound from the east, and it is parallel to Beaver Swamp Brook from the west.
Despite its strategic coastal location, Rye has had its fair share of difficulties. First, water rushing in from Long Island Sound has caused numerous floods in the city. Additionally, while the city is desirably scenic, its rock geology makes it challenging for developers.
Summers in Rye are generally warm, humid, and wet. The warmest months of the year extend from June to September, with average daily temperatures above 75°F. Conversely, winters are very cold and snowy. The coldest months of the year extend from December to March, with average daily temperatures going below 47°F. However, the snowy season begins before the onset of winter as Rye witnesses continuous snowfall between late November and early April.
Moreover, rain falls throughout the year in Rye, but April is the rainiest month.
Brief History Of Rye
Rye was named by English settlers after another English coastal town in 1664. For the first seventy years of its establishment, Rye was at the intersection of conflicting territorial claims. First, the conflict was between the Dutch and the English. Then, the conflict became between New York and Connecticut. Conflicts were eventually settled, and Rye's position along Westchester Path made it an important post and stagecoach stop. Another distinguishing feature setting Rye apart is that it had an unusually large number of mills in the late 1600s and 1700s.
Most of Rye's residents were farmers and would also work as carpenters, saddlers, tailors, hatters, weavers, and robe-makers to supplement their income during the winter. However, farming activities began to decline due to the opening of the Erie Canal in 1825, as agricultural products were being shipped from more competitive farms in western New York to Manhattan.
Typically, water was the most efficient mode of transportation in Rye before railroads were introduced in 1849. Before then, passengers and freight were transported via active ports and ferries between Long Island and Manhattan. The establishment of a railroad system in Rye replaced the predominant farmer class with wealthy New Yorkers who built extravagant summer houses along the shoreline in Rye.
Rye eventually became the bedroom community it is today shortly after 1900 when people started to commute between Rye and New York daily by train. The rising use of cars in the 1920s gave people even greater mobility between the two cities.
Demographics And Economy Of Rye
Rye is home to an estimated 15,820 residents with a median age of 43 years and a median annual household income of $192,688. Combined with other factors, the median annual household income landed Rye a spot among America's top 30 richest towns, according to a 2018 census.
Additionally, 82.9.% of the residents are White, constituting the largest ethnic group in Rye.
Attractions In Rye
Playland Park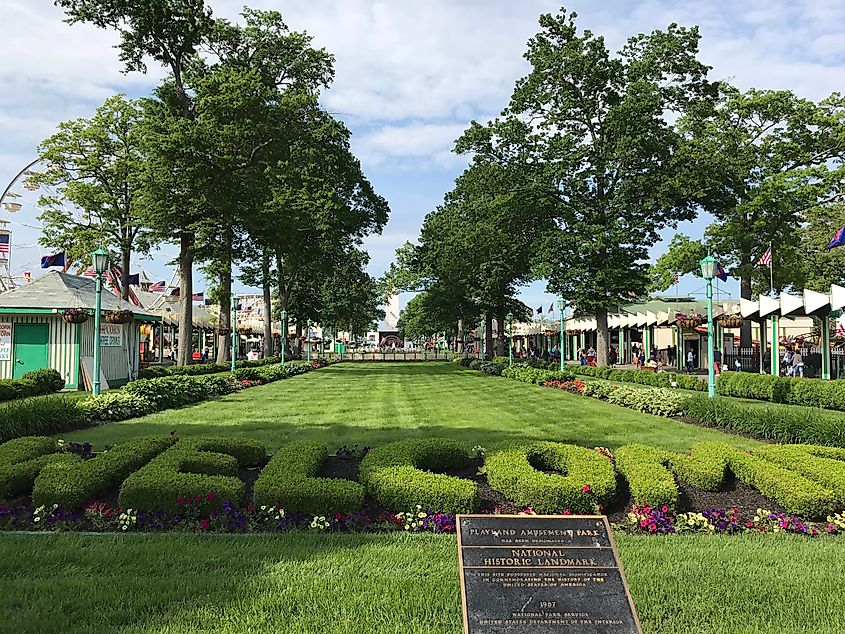 Playland Park is a historical gem that has been considered the ultimate destination for fun family memories since its establishment in 1928. It is the place to build the experiences of a lifetime with its thrilling rides and relaxing beaches. Most visitors go to Playland Park to ride the Dragon Coaster, the oldest wooden roller coaster in the Northeast. 
Square House Museum
Square House Museum served as an inn and tavern from the mid to the late 18th century. It hosted several historical figures, most notably President George Washington who visited Square House in 1789. Nowadays, this museum depicts an accurate representation of an 18th century tavern allowing visitors to pretend to be travelers from the past. Tourists can enjoy the full experience by lying in the beds, sitting in the chairs, and touching the artifacts on display.
Marshlands Conservancy
Marshlands Conservancy is a 147-acre wildlife sanctuary located above Milton Harbor. This rich nature preserve contains numerous wildlife habitats such as ponds, creeks, meadows, forests, and the only extensive salt marsh in Westchester.
While it might be difficult to list all the reasons tourists should visit Rye, one thing is for sure. They will definitely never fall short of fun moments throughout their trip. There is a lot to see and a lot to do in this small coastal city. Rye is the youngest city in New York, but it has a wealth of unique attractions and an abundance of historical landmarks that make up for its young age.