Many people project an image of cornfields and the beloved Napoleon Dynamite when they conjure the Midwest in their minds, but the truth is much more community-oriented alongside a treasury of history and stories of perseverance. From settlers braving floodplains to the works of artisan masons being uncovered after 60 years, Norfolk encapsulates the best of the Midwest. Two modern projects, massive considering the visitor-to-resident ratio, embody that community spirit. The Norfolk Arts Center and AquaVenture, a recent addition to the Veterans Memorial Park. Take a look for yourself from a distance first, and you might just end up there in person.
Geography And Climate Of Norfolk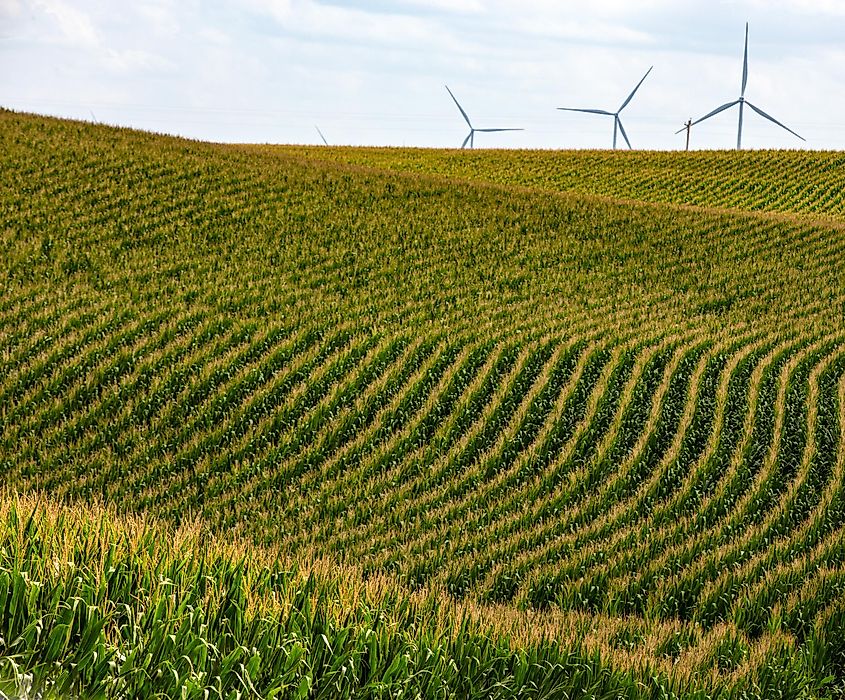 Norfolk is in the heart of the melting pot that is the United States. The result is a reliably consistent forecast, with average snowfall and precipitation- albeit a few more sunny days than typical and a little less rain, but not a noticeable amount. Ironically, every couple of years, the area floods due to being situated in a flood basin. The city stands 464 meters above sea level and is approximately 28 square kilometers. Worth consideration is the fact that Nebraska is in the region known as "Tornado Alley," which also includes Texas and Kansas. In 1954, for instance, six deaths were recorded as the result of a tornado in the Norfolk area. It is worth mentioning that in 2019 there were floods that caused damage; they were not apocalyptic by any means but not ignorable. Norfolk's flooding disasters occurred primarily in the years 1881, 1943, and 1952. After the Gavins Point Dam was built in 1957, the rate and severity dialed down, but the potential always looms. The geology of Norfolk is, therefore, unique due to its position in a flood basin. Fossils and mammoth remains tell the story of ancient inhabitants before human settlement.
Brief History Of Norfolk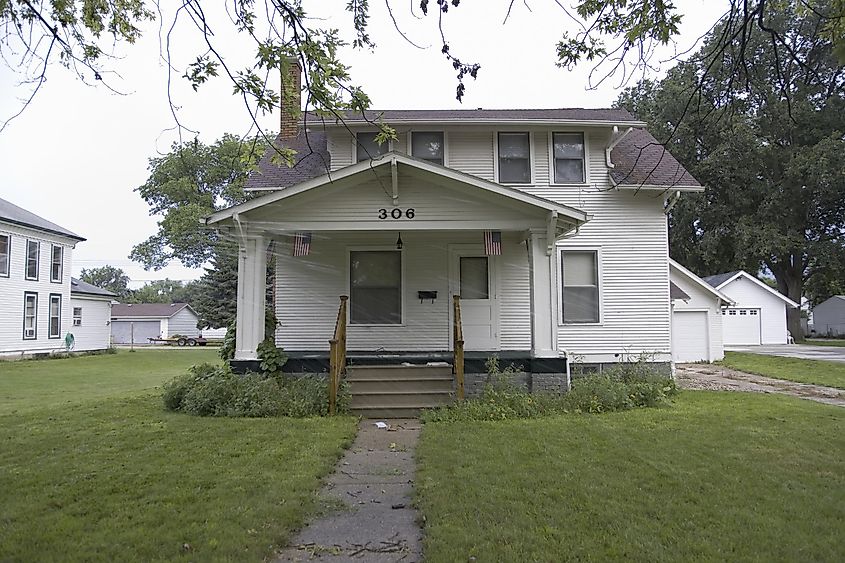 The History of Norfolk closely connects with its geography, as many cities in the United States do. The original German settlers were forced to navigate almost entirely by rumor in 1866 and chose the location for its potential agricultural benefits. They were warned by local natives of the flooding but were not swayed. The settlers constructed log cabin-style housing, and over time a mill was built at what later became the heart of Norfolk. In 1879 the first locomotives set up a station in Norfolk, which evolved into a hub of shipping and cargo through a depot in south Norfolk. Hotels, bars, and restaurants were soon to follow. A factory producing square-turn tractors opened in 1916, tractors that could literally turn on a 90-degree angle, and they were internationally popular until it became evident that the raw materials had grown too costly to gather due to the demands of World War 1. The 1900s were a relatively quiet time for the town; a self-sufficient psychiatric hospital, parks and gardens, and a few visits by presidents are the most notable occurrences. There became a fad in the mid-20th century to build facades over decorative brickwork. Only recently are many of these still standing ancient banks and shops deciding to reveal their historic craftsmanship.
Population And Economy
Following its historical precedent, Norfolk remains an economic hub in relation to farming, education, retailing, wholesaling, and manufacturing. The population has hovered steadily around twenty-four thousand since 2010, and locals insist the youth scene improves yearly. Some of the population growth troubles might be related to Norfolk having slightly higher tax rates despite a significantly lower income compared to the U.S. average, at just $23,656/year. A lower unemployment rate than the national average, yet lower job growth for the future, means that Norfolk is one of many U.S. towns facing some form of stagnation. With recent investments in remote work across the country, however, that tide could be easily turned, which would allow 'more-folks-in-Norfolk.'
Attractions In Norfolk
AquaVenture
Like everything in Norfolk, the Veterans Memorial Park was designed for the explicit purpose of community service. A city-managed project, they were only aiming for 800 visitors a day since the waterpark construction in 2012, but are now well above that with over a thousand/day. The park hosted baseball, soccer, football, and swimming facilities even before the aquatic recreation expansion. With the investment, the park hosts bathing chambers that are used even until November for the sake of sporting organizations. The water park hosts an octopus-themed play structure with water cannons, many toys, several water slides, a wave pool, geysers, and more. The slides are exhilarating with the perhaps one-of-a-kind inclusion of translucent bands that make riders feel they are traveling through a very slippery galaxy. Visitors come of all ages, so the park truly is for everyone.
Norfolk Arts Center
Located in the heart of Norfolk, just east of City Square park, the Norfolk Arts center hosts events and galleries in support of the community and local artists. Founded in 1978 and run as a non-profit through a board of directors, the institute hosts several galleries, classrooms, and a kitchen. Community events include watercolor painting sessions, the infamous 'Wine & Paint,' mindfulness painting… and many more. To make it clear, there is more than painting- flower bouquets, stained glass, and cactus-related artforms all made an appearance this summer. Their workshops educate youth and adults alike, and scholarships are made available when needed.
Remember that 'Norfolk' is pronounced closer to 'Nor-Fork' instead of folk. The rumor behind this is that the town wanted to be called North Fork, but the Post Office assigned Norfolk after a similar town elsewhere in the United States! Visitors can feel this earthy type of origin story in the air as they visit this small town, where countless stories of family, struggle, and revitalization have played out. Those efforts were not wasted, resulting in deep-rooted communities and their respective gathering grounds.