Hoover is a big city situated in Jefferson and Shelby Counties in the north-central portion of the US State of Alabama. Hoover is Alabama's sixth-largest as well as the biggest suburban city. Placed along the foothills of the Appalachian Mountains, Hoover forms a part of the Birmingham-Hoover Metropolitan Statistical Area. The city also hosts the Riverchase Galleria complex that houses several retail stores, hotels, and offices. Offering endless cosmopolitan activities, Hoover is a popular destination welcoming visitors from all over the world. 
Geography And Climate Of Hoover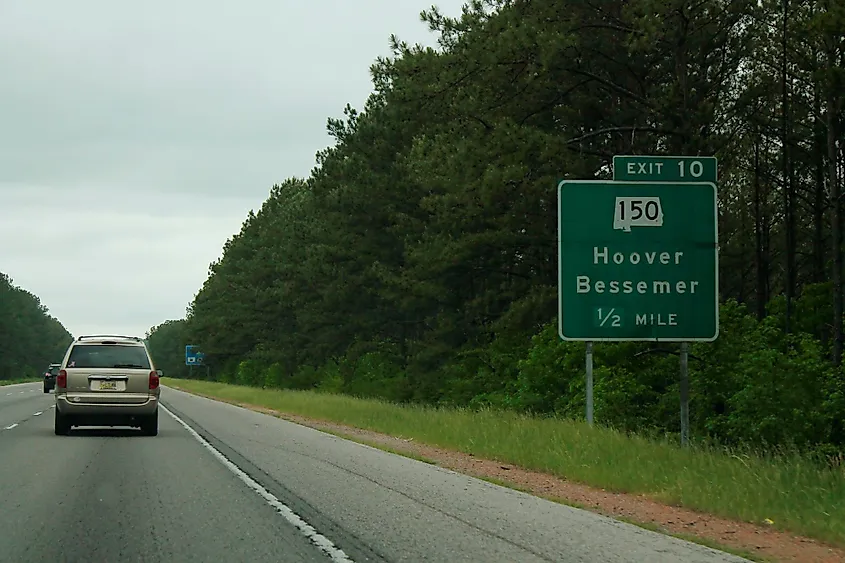 Hoover covers a total area of 127.01 sq. km, of which 124.50 sq. km is occupied by land, and 2.51 sq. km is covered by water. Major highways like Interstate 65, Interstate 459, and US Route 31 pass through the city limits. Traveling via Interstate 65 or US Route 31, one can reach Birmingham, about 18 km north, and Montgomery, about 132 km south. If one travels via Interstate 459, one can reach Tuscaloosa, about 85 km west, and Atlanta, Georgia, about 245 km east. 
Summers in Hoover are lengthy, hot, and humid, while winters are short, chilly, and rainy. Throughout the year, the average temperature in Hoover normally ranges from 36°F to 90°F, with temperatures seldom falling below 22°F or rising over 96°F. Visitors are most likely to enjoy excellent weather between April and October, with average temperatures ranging from 68°F to 78 °F.
Brief History Of Hoover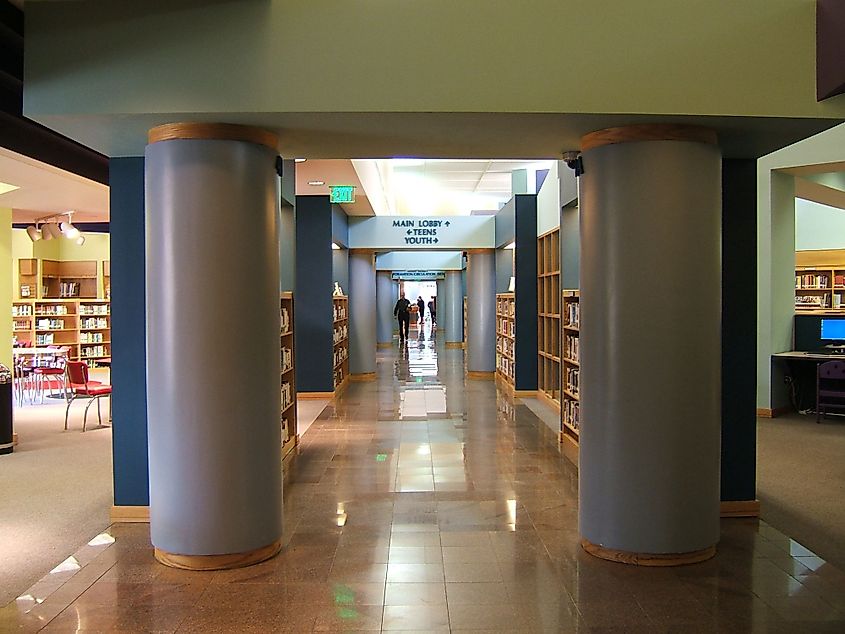 When the Alabama Highway Department began extending Highway 31 near the neighborhood of Bluff Park in 1953, William H. Hoover, founder of Employers Mutual Insurance of Alabama, Inc., purchased properties along the route. In 1958, Hoover, who already resided in Bluff Park, transferred his firm from Birmingham to the region and sold land to his workers. In 1959, the Birmingham Association of Homebuilders financed a home tour, which stimulated residential expansion and resulted in the building of a golf course and the foundation of a fire station. On April 22, 1967, the city was formed with a population of somewhat more than 400 people. Two years later, on a property provided by Hoover, a municipality building was built. Modern Hoover expanded over time as a result of the post-World War II economic development and the rise in vehicle ownership.
Population And Economy Of Hoover
As per the latest US Census, Hoover has a population of 92,606 inhabitants. The population of the city has expanded by 2.37% since the last census, and is currently increasing at a pace of 1.17% yearly. The top ethnic groups in Hoover include Non-Hispanic White at 67.86%, African American at 16.75%, Native American at 0.12%, Asians at 6.39%, Pacific Islander at 0.02%, Other races at 3.78%, and Hispanic group at 5.08%. Hoover has a median household income of $117,921, and a poverty rate of 5.68%.
With the development of the Hoover Mall, a shopping area with 21 businesses in 1972, Hoover's initial economy was concentrated on retail. Since then, Hoover has absorbed numerous adjacent municipalities and has grown famous for its retail stores, most notably the Galleria Mall, in addition to its award-winning education system, and plenty recreational amenities.
Attractions In Hoover
Moss Rock Preserve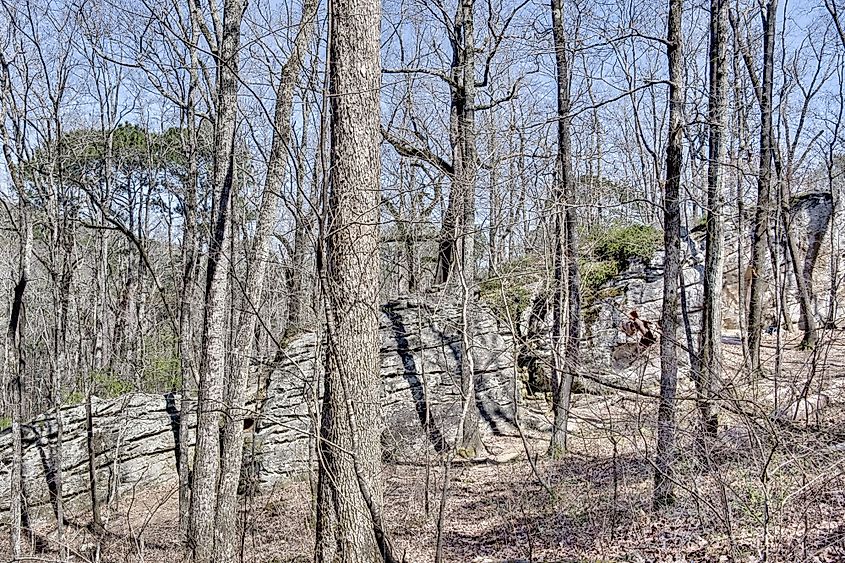 Moss Rock Preserve, which encompasses over 250 acres is a recognized natural history location in the state, and one of Hoover's best natural attractions. The preserve is immensely popular among locals and tourists because an intensive effort has been made to protect the natural ecosystem in the rapidly developing metropolitan region. The incredibly uncommon plant known as Nuttall's rayless goldenrod, which grows only in a few states, will fascinate flora enthusiasts here.
Riverchase Galleria
The Riverchase Galleria is the city's top eating and shopping attraction, featuring a variety of establishments for visitors to enjoy while they are here. People can also visit a number of cultural attractions in the area. The food court  features a carousel, which younger visitors like riding on. 
Hoover Metropolitan Stadium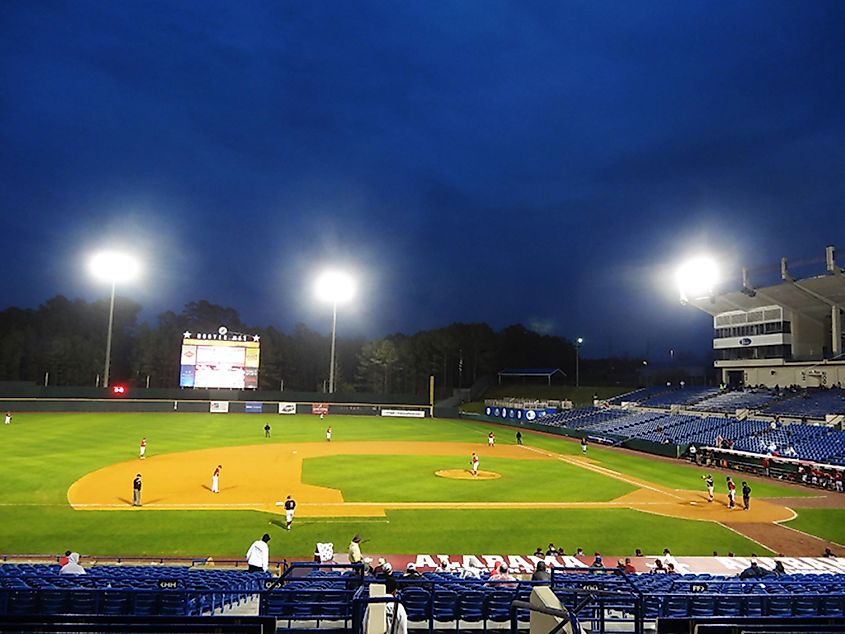 It is a sports complex and arena that conducts several events all year round. In addition to baseball, for which it is mostly known, the stadium has formerly hosted soccer games, football matches, and volleyball competitions. The facility also holds competitions and concerts in addition to athletic activities. Private skyboxes, a terrace facing the field, a banquet room, press spaces, training rooms, locker rooms, and other amenities are available at the stadium, which seat 10,800 people.
Painting With A Twist
Painting With A Twist is a pleasant way to spend the day that focuses on fun art instead of great art. Numerous workshops are conducted during the week, each led by a passionate and professional local artist. The easygoing and enjoyable classes include drinking your favorite beverage while learning how to create a one-of-a-kind artwork. Each painting has a different look, and individuals are encouraged to attend based on their age due to the different skill level required.
StarDome Comedy Club
This comedy club, which was founded over 30 years ago, has evolved into one of the country's best clubs due to its outstanding facility and unique talent. The theater is right in the heart of Hoover and has undergone extensive modifications to provide its guests with an outstanding experience. Their cutting-edge lighting and sound equipment, along with a clever arrangement and super seating, ensures that every member of the audience has the best seat in the house.