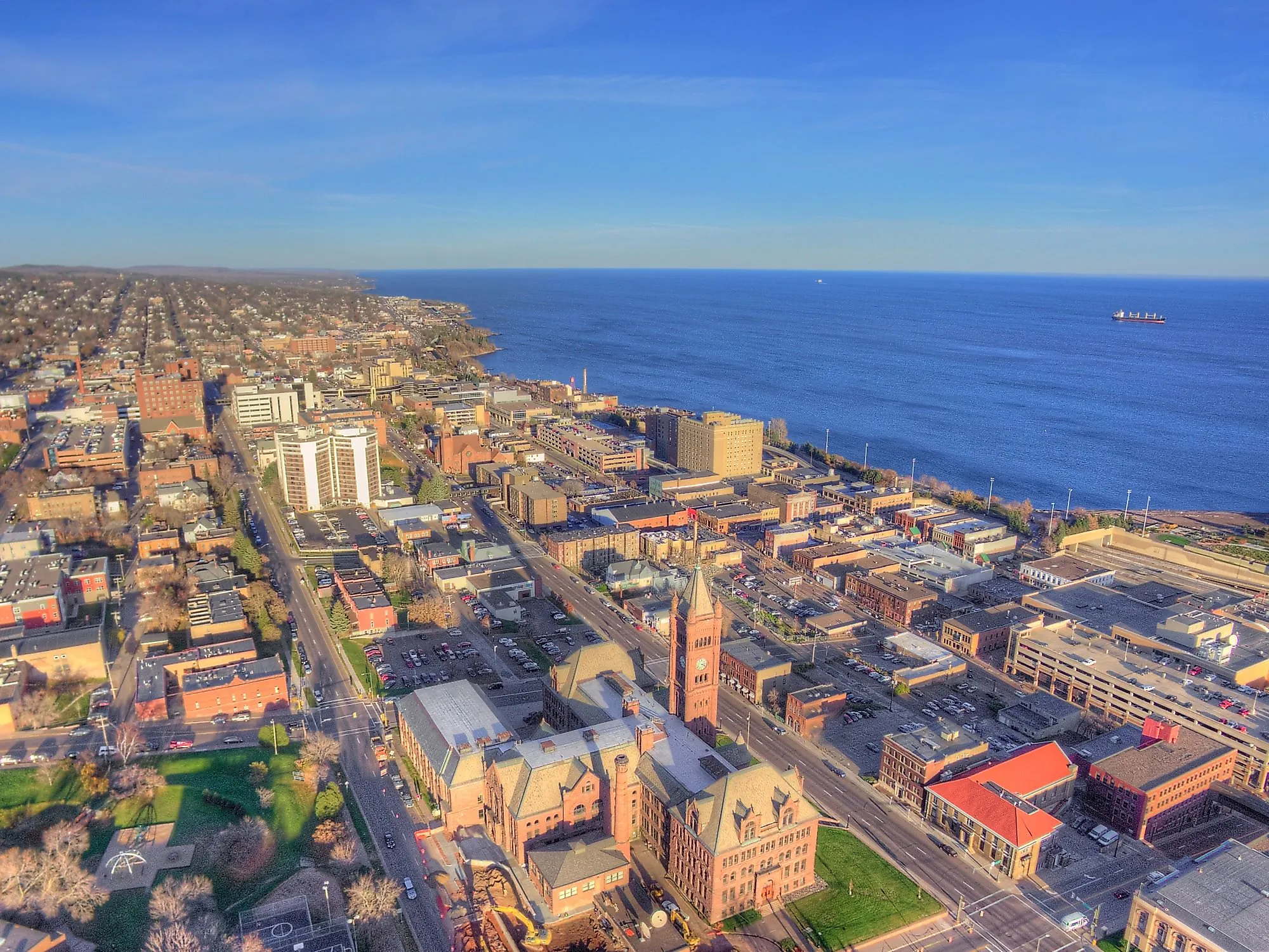 Duluth is a large port city situated in St. Louis County in the northeastern portion of the US State of Minnesota. The city is considered one of Minnesota's largest cities, serving as a primary inland port on the western tip of Lake Superior, at the mouth of the St. Louis River facing Superior, Wisconsin- where the two cities are known as the Twin Ports. Moreover, Duluth acts as a tourism and cargo transport center, where raw materials shipped from the Port of Duluth include coal, iron ore, grain, limestone, cement, salt, wood pulp, steel coil, and wind turbine elements.
Geography And Climate Of Duluth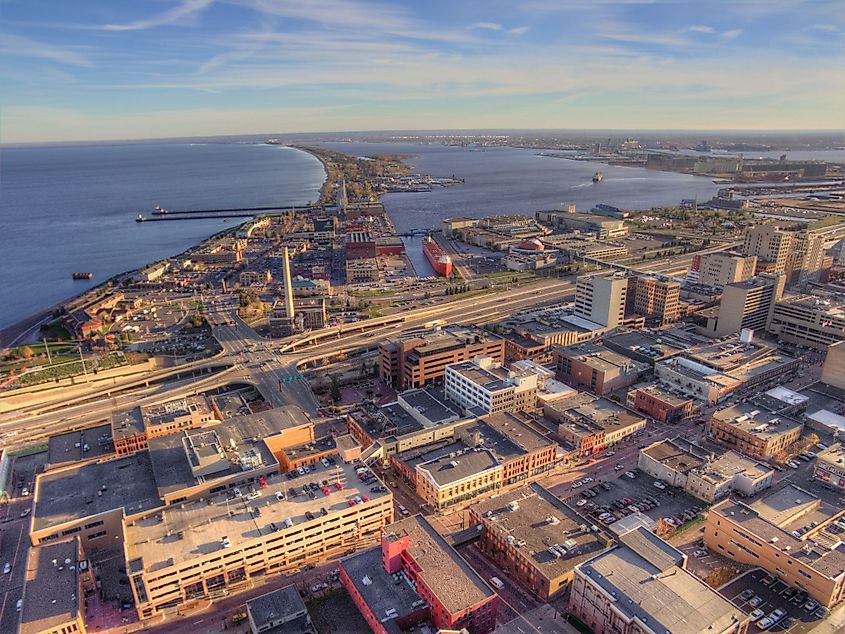 Duluth is Minnesota's second-largest city in terms of land area, covering a total area of 226.44 sq. km; where 175.58 sq. km are occupied by land and 50.87 sq. km are covered with water. Duluth's waterway joins Lake Superior with the Duluth–Superior harbor and the Saint Louis River. The Aerial Lift Bridge, where automobiles cross the canal, connects Canal Park with Minnesota Point, which is almost 11km long, and when merged with adjacent Wisconsin Point - which measures an extra 4.8km out from the city of Superior, Wisconsin - the channel is considered to be the world's most extensive freshwater bay mouth bar, having a total length of 16km.
Duluth experiences a humid continental climate, with warm summer and freezing windy winters, along with partly cloudy skies throughout the year. Temperatures fluctuate as per the season between -14 °C and 25 °C, and they are barely below 26 °C or above 31 °C. For tourists, the best time to visit Duluth for warm-weather recreation is between July and August.
Brief History Of Duluth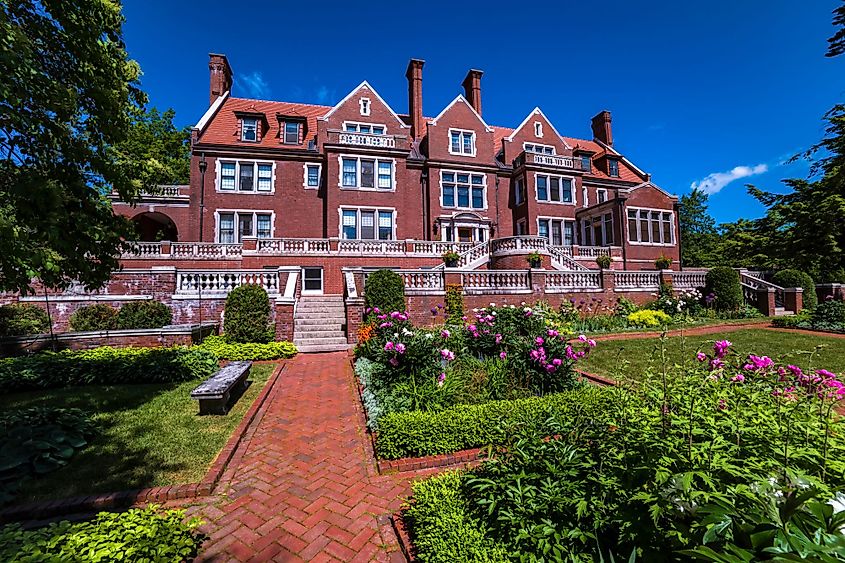 The area was inhabited initially by the native tribes of Sioux and the Ojibwa, to be explored in the 17th century by French voyageurs, topped by Daniel Greysolon Sieur DuLhut, who declared the possession of the area by France in 1679, and accordingly, Duluth was named after him. Interestingly, the fur-trading headquarters of Fond du Lac on the St. Louis River stayed functioning until the middle of the 19th century, until it was governed consecutively by the Hudson's Bay Company, the North West Company, and the American Fur Company. Later on, the first settler George P. Stuntz, arrived in 1852, searching for copper residues, and five years later, Duluth was incorporated as a city in 1857.
The Population And Economy Of Duluth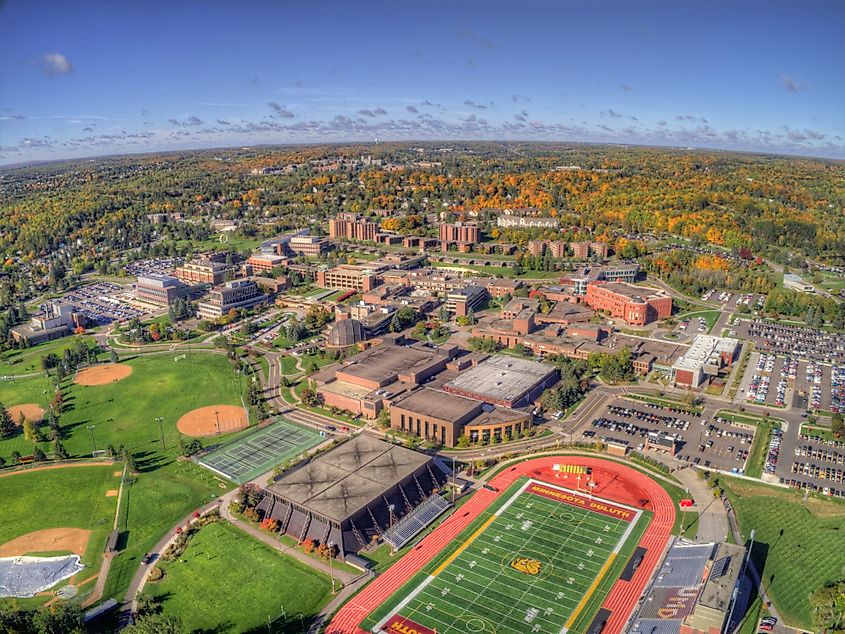 As per the latest US Census, Duluth has a population of 84,904 residents, where 96.52% of them were born in the United States, and 73.52% of them were born in Minnesota. However, almost 1.68% of Duluth residents are not US citizens, with the majority of them coming from Asia.
Duluth serves as a regional hub for health care, business, retail, academic, and financial services for northeastern Minnesota and northwestern Wisconsin. Moreover, the city is a center for shipping and economic investments that involve railroads and an oil channel from Canada, as well as an airport and air defense facilities. Statistics have estimated that the average annual income of a Duluth resident is around $25,715, with an application of an 8.4% sales tax rate and a 7.1% income tax rate.
Top Attractions At Duluth
Canal Park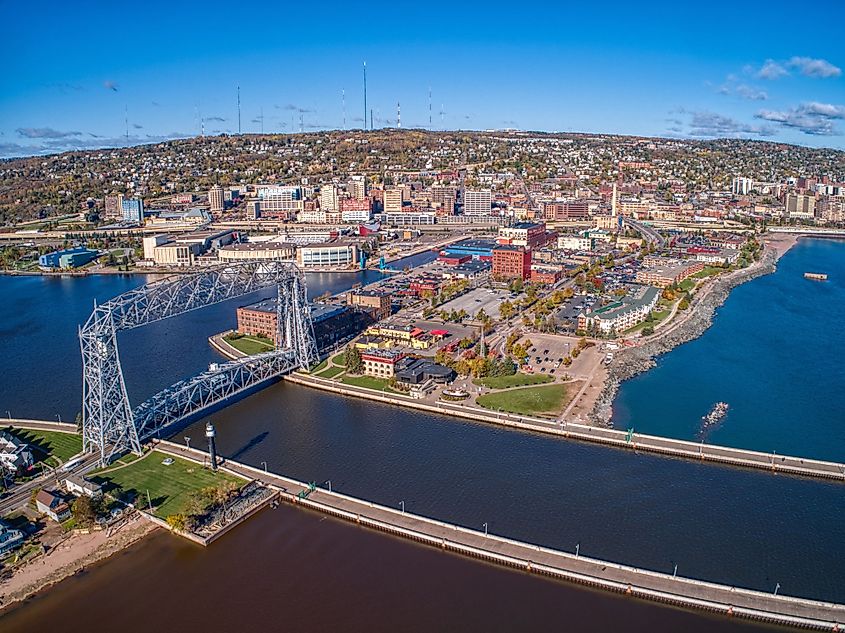 Canal Park stands exceptionally as an epicenter of recreation in Duluth and is a hotspot for dining, entertainment, accommodation, and attractions - all with a fancy DLH view. Canal Park is located on the shore of Lake Superior, which is the world's biggest freshwater lake by surface area, and it is the entryway to Park Point, which serves as one of the world's largest freshwater sandbars. Visitors enjoy the experience of a 1,000-foot ship fleeting under the well-known Aerial Lift Bridge or explore the Lake marina.
Spirit Mountain
Spirit Mountain hosts the largest terrain park in the Midwest, offering more than 20 Alpine runs, 175 acres of skiable terrain, 700' vertical drop, and chair lifts. In addition to ski and snowboard classes, fat-tire biking, and charming views of Lake Superior. The resort is divided into 2 Nordic centers, The Grand Avenue Nordic center, which features 2.5 km of Nordic trails, and the Upper Nordic center featuring 22km of groomed cross-country ski trails that are typically intermediate and run through condensed hardwood forest. Moreover, Spirit includes three dining outlets serving a variety of options.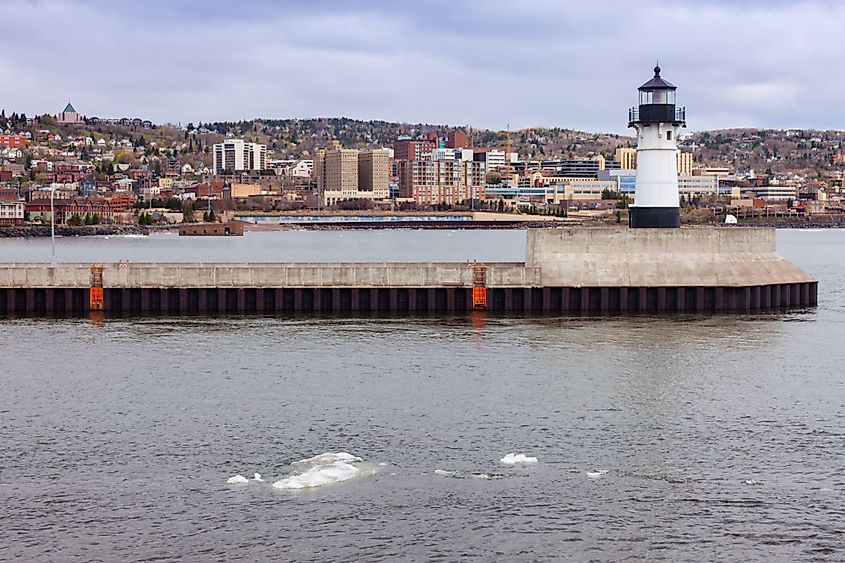 Moreover, Duluth features a list of entertainment and natural attractions like Skyline Drive, Hawk Ridge Bird observatory, and Lincoln Park Craft District, with an architecturally fabulous downtown, trendy lakeside districts, and outdoor journeys around every turn, no wonder why Duluth is one of Minnesota's most attractive tourist destinations.