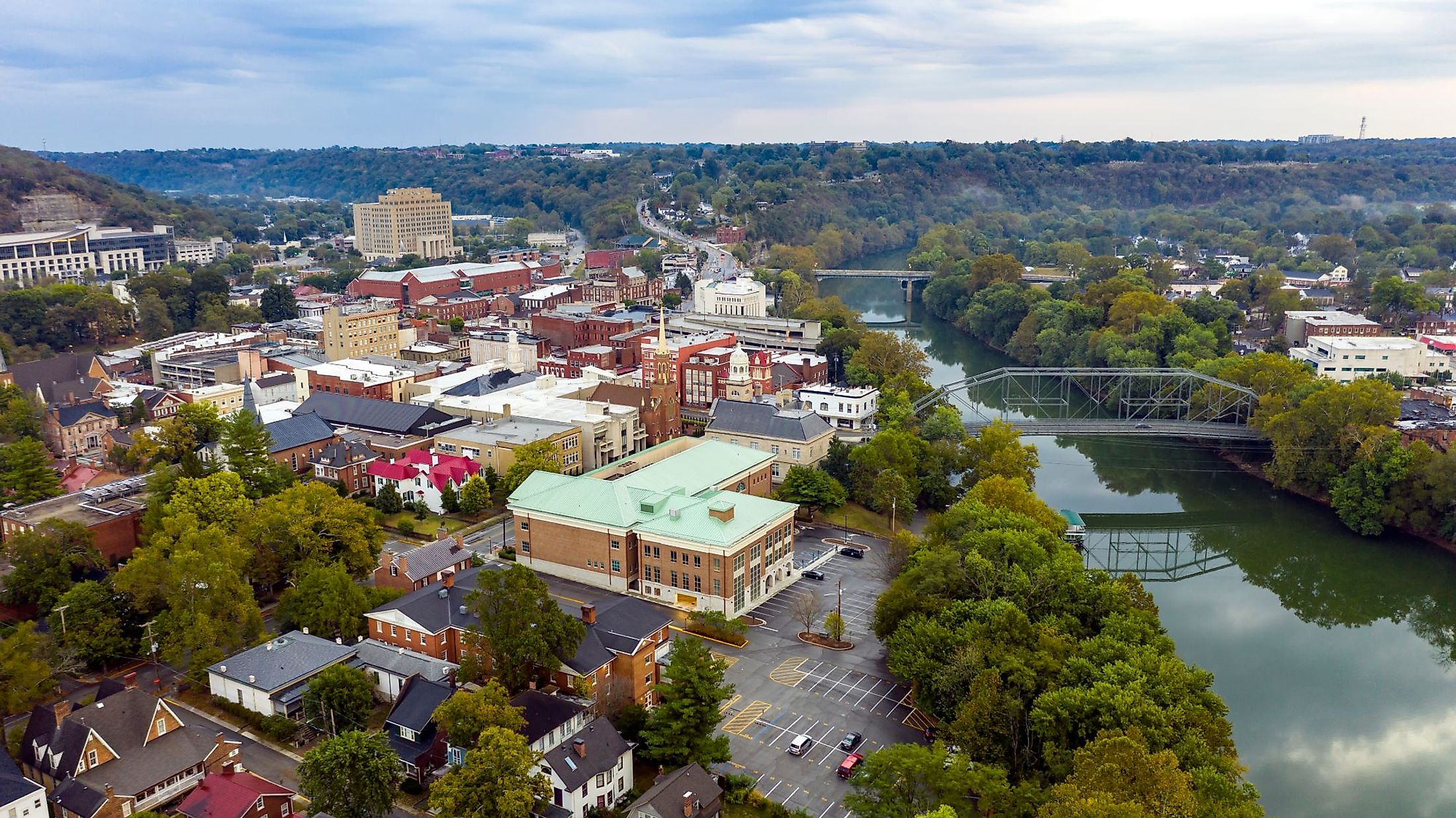 Frankfort, Capital Of Kentucky
Nestled in Central Kentucky's Bluegrass region is Frankfort, the capital city of the US State of Commonwealth of Kentucky. Being the halfway point between Louisville and Lexington, Frankfort is a popular destination for a stopover. One must come and see the historic buildings that makeup Frankfort from the Kentucky State Capitol, Governor's Mansion, and even Daniel Boons Grave. Walk along the Kentucky River at Kentucky View Park or snap some photos of the jaw-dropping Cove Spring Park. With three distilleries in town, be sure to sample some of that fine Kentucky Bourbon. Frankfort has a lot to offer for everyone!
Geography And Climate Of Frankfort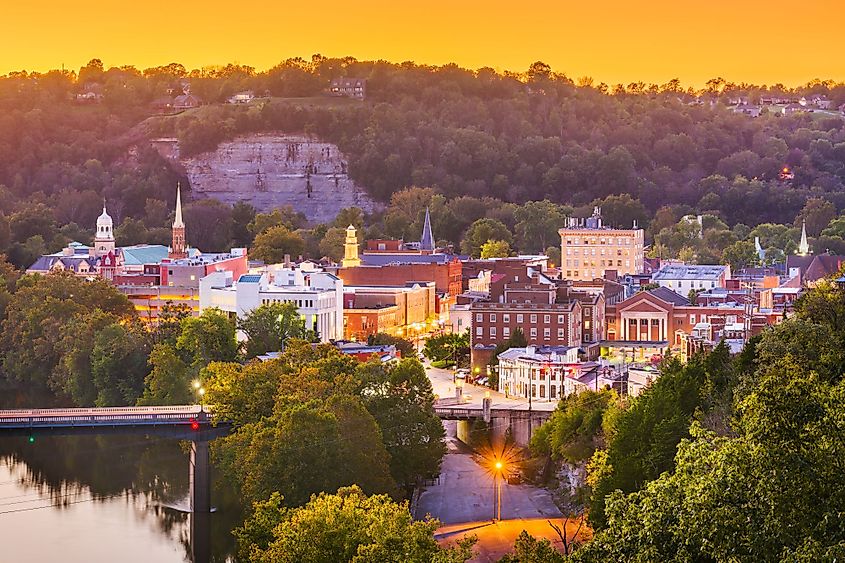 Frankfort rests in Franklin County and is divided east and west by the 263-mile-long Kentucky River. Other nearby cities include Lexington, about 25 miles southeast; Lawrenceburg, about 15 miles south; Shelbyville, about 20 miles west and Williamstown, about 50 miles north. As for day trips, the Kentucky Horse Park is about 20 miles east, Mammoth Cave National Park is about 130 miles southwest, Bowling Green is about 150 miles southwest, Daniel Boone National Forest is about 120 miles south, and Indianapolis is 165 miles northwest.
According to the Köppen Climate Classification, Frankfort has a humid continental climate. It experiences summers that are warm and humid and winters that are freezing and wet. July is the warmest month that sees a high of 86.6° F and January is the coldest month that sees a low of 23.1 °F. Of the 110.3 days that produce precipitation, there is an annual rainfall of 46.4 inches and snowfall of 8.2 inches. On average, 188 days comprise a UV index of 4.3.  
History Of Frankfort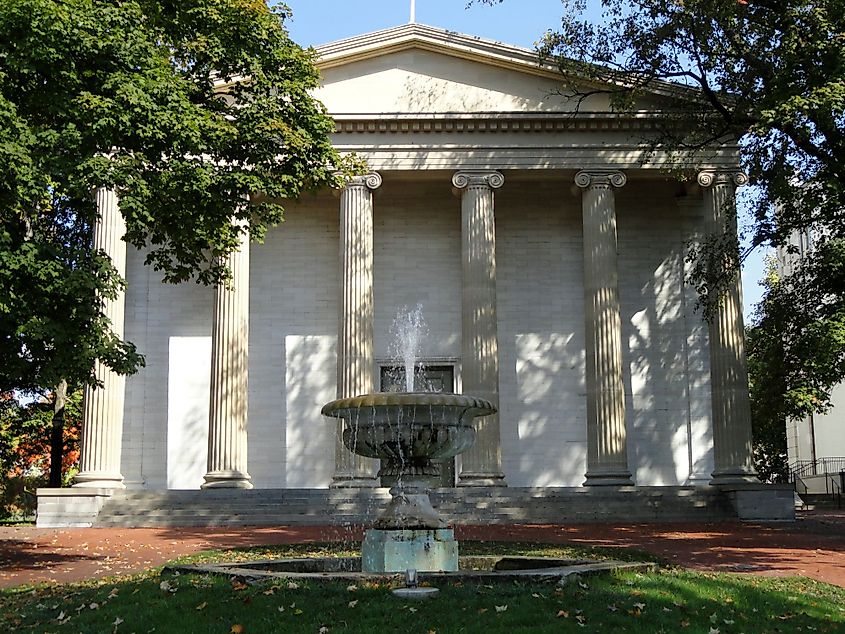 It is speculated that the name Frankfort came when Native Americans attacked European settlers. One of the colonists, Stephen Frank, was killed at the Kentucky River, and hereafter the area was referred to as "Frank's Ford" but, over time, suppressed to Frankfort. Jame Wilkinson purchased a large plot of land along the Kentucky River in 1786 and was an early contender for a state capital. Frankfort was one of many communities that competed for the designation of capital, and in 1792 five commissioners approved Frankfort for the honor. John Brown, an influential figure of Frankfort and Kentucky statehood, built Liberty Hall in 1796. After he became a US Senator, funds were given to make the Old Governor's Mansion, which is still in use today.
During the American Civil War, Fort Sill was constructed by the Union Army. The Confederate Army very briefly took it over, but it was short-lived as the Union reclaimed it. However, Frankfort is no stranger to political misfortunes. In 1900, William Goebel was assassinated when he tried to detest the results after losing as governor. Jumping forward to the 1960s, the economy and population boomed, which remained relatively consistent as of the present day.
The Population And Economy Of Frankfort
The latest US Census reported that Frankfort had a population of 28,602 residents. Expanding over 39.03 sq. km, the city has a population density of 747.67 people per sq. km. Frankfort has a median household income of $63117, while 17.93%of the population lives below the poverty line. As for the cultural or racial background: 74.11% were identified as white, 14.88% were African American, 4.70% were two or more races, 3.73% were of another race, 2.44% were Asian, and 0.13% were Native American. 
Of the 13,300 employed in Frankfort, 2,518 worked in Public Administration, 1,379 worked in healthcare and social assistance, and 1,304 worked in manufacturing. The top-earning jobs include professional, scientific, and technical services, which made $56,607; utilities which made $54,118; and public administration, which made $43,409.
Attractions In And Around Frankfort
Kentucky State Capitol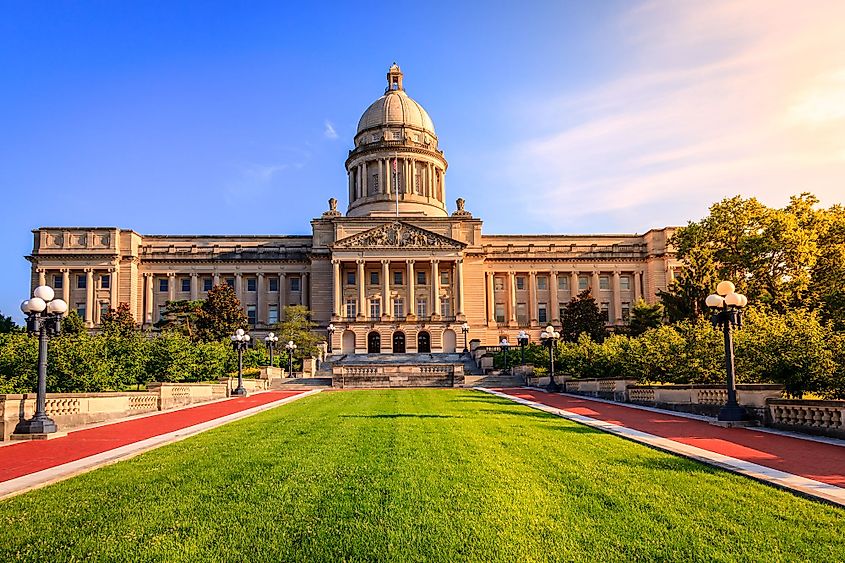 The Kentucky State Capitol will leave the photographers and history buffs grinning ear to ear. One must explore the dome, rotunda, and picturesque main corridor and grounds. The guided tours will help one to learn about the significance of this building to all three branches of government.
Kentucky Bourbon Trail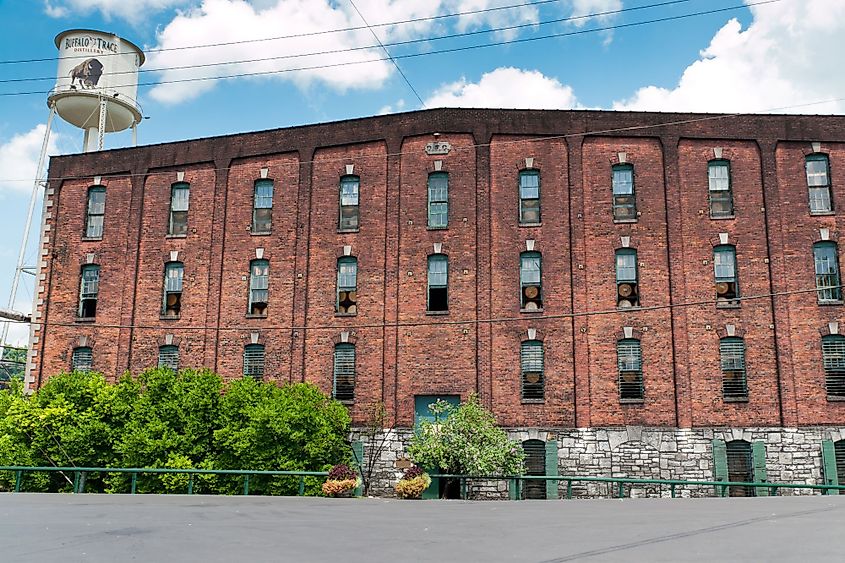 Really, no trip to the Bluegrass State would be complete without the mention of bourbon in some capacity. Queue in one of Frankfort's finest offerings, the Kentucky Bourbon Trail. Partake in a historic walking tour and see the old neighborhoods. Or hop on board the Bourbon Boat and see the influence of the Kentucky River and its significance in the development of Frankfort. But above all, sample bourbon from Buffalo Trace Distillery, Castle and Key Distillery, Glenns Creek Distilling, and Three Boys Farm Distilling. Do not forget to check out the Rebecca Ruth Candy Tours and Museum.
Daniel Boone's Grave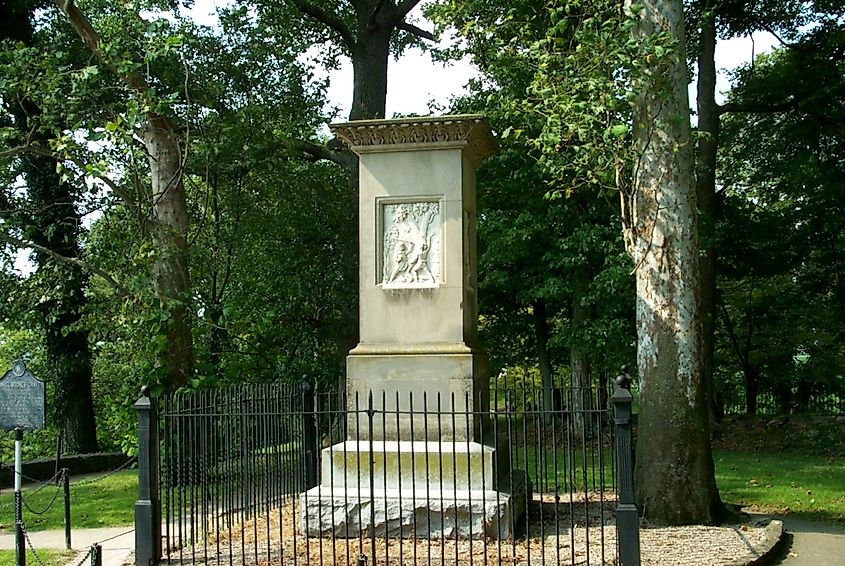 Daniel Boone was an important influence in the earlier days of Kentucky. He was an early explorer and frontiersman who pushed passed the 13 colonies into the Native American hunting grounds of Kentucky today. Furthermore, he marked the Wilderness Road passed the Cumberland Gap and into Kentucky, where he founded Boonesborough. As a result, 200,000 had made the trek to Kentucky to settle by the 18th century.Take a tour and see the final resting place of Daniel Boone, a pride of Frankfort. The site is stunning, with a hillside that overlooks Frankfort below, and it is a very underrated attraction in Frankfort.
Frankfort is a moderate-sized city chock-full of history, from significant figures to walkable neighborhoods full of 18th and 19th-century architecture. This city is the image of what many imagine Kentucky to be, from the domed capitol building to the Kentucky bluegrass and, yes, even the bourbon. Everyone should come and see this magnificent city and capital of Kentucky at least once in a lifetime!