A well-known tourist destination Caliente, originally Culverwell and Calientes, is a city in Lincoln County, Nevada. The city whose name means "hot" in Spanish derives it local hot springs. Additionally, due to the profusion of wild roses in the region, Caliente is referred to as "Nevada's Rose City." Also, the absence of adequate amenities between Caliente and Las Vegas, the town acts as a welcome rest stop for travelers. The location of Caliente is excellent for outdoor pursuits. Nearby parks include Cathedral Gorge State Park, Beaver Dam State Park, and Kershaw-Ryan State Park.
Geography And Climate Of Caliente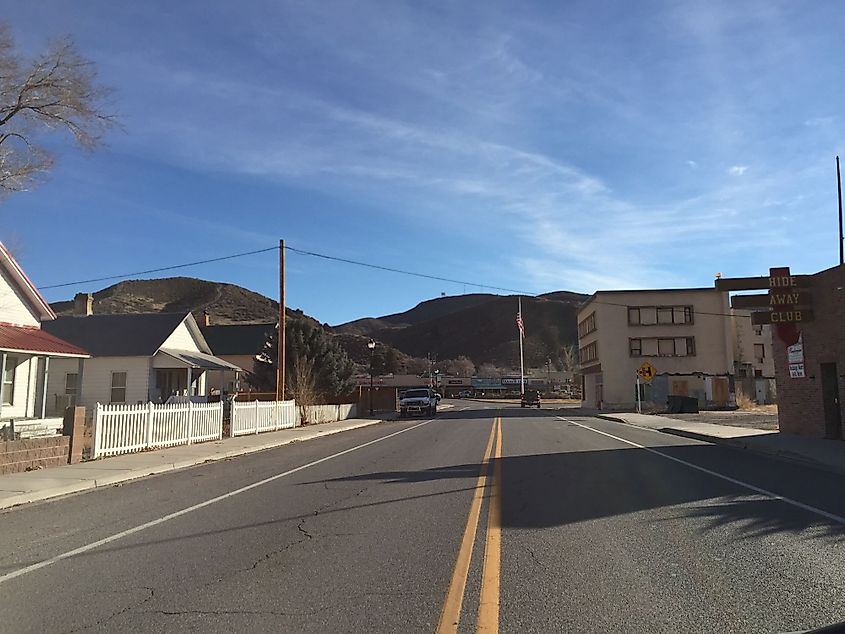 Caliente covers a total area of 141.93 sq. km, all of which is occupied by land. Caliente has a high-desert climate typical of an area at an altitude of around 1,200 m. To escape the sweltering heat of southern Nevada, many people travel to Caliente because its elevation keeps summertime temperatures lower than those in Mesquite or Las Vegas, which are located further south. The winters are quite cold, snowy, and partly cloudy, while the summers are warm, dry, and primarily clear. The yearly temperature ranges from 23°F to 92°F. The year's hottest month is July, and the hot season lasts for 3.4 months, with an average daily high temperature exceeding 82°F. December is the year's coldest month, with the cold season lasting for 3.1 months and having an average daily temperature of less than 53°F.
Brief History Of Caliente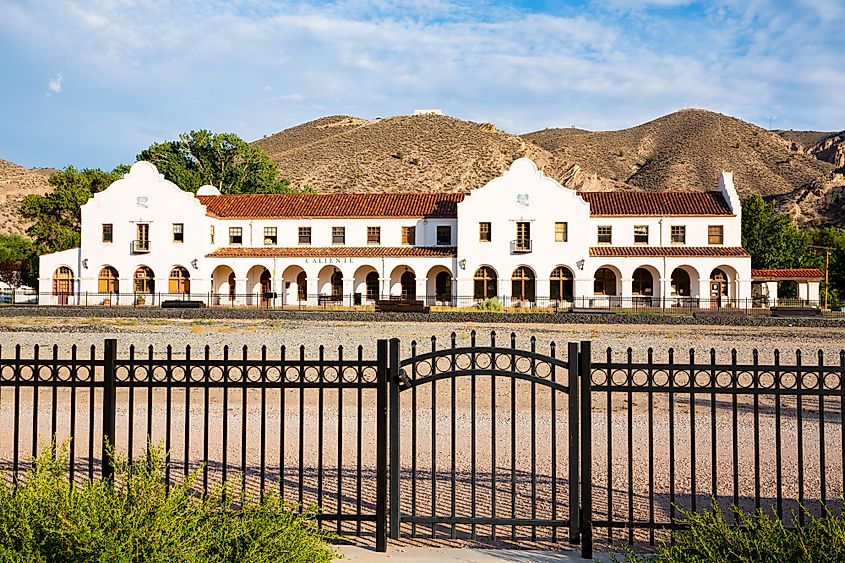 Ike and Dow Barton, two fugitive slaves from Arkansas, settled in the area where Clover Creek and Meadow Valley Wash converged in the 1860s. The area was eventually named Dutch Flat in the 1870s, and the Jackman Ranch was established. Charles and William Culverwell bought the property in 1874, and Caliente was established in 1901. Due to the nearby hot springs, the town was originally named Calientes. However, later that year, a post office was built, and workmen removed the "s" from the town's name. The Union Pacific Railroad was finished in 1905, which led to the building of a grand train depot designed in the manner of a Spanish mission. Built in 1923, the railroad depot now serves as a lovely museum displaying information about the local history. With 1755 residents in 1910, Caliente was the biggest town in Lincoln County. The population had risen to almost 5000 by the late 1920s, and Caliente was one of the line's most significant division sites with a spur leading to Pioche. Following the introduction of diesel locomotives, Caliente saw a significant decline in traffic, and the division point was relocated to Las Vegas in 1948.
The Population And Economy Of Caliente
Caliente had 962 residents as per the latest US Census. Since the most recent census, which showed a population of 990 in 2010, Caliente's population has fallen by -2.83% and is currently falling at a rate of -1.43% annually. White (Non-Hispanic) accounts for 92.9% of the population of Caliente, followed by Black or African American (Non-Hispanic) (3.83%), White (Hispanic) (2.48%), White (Hispanic) (0.788%), and American Indian & Alaska Native (Non-Hispanic) (0%). The poverty rate of Caliente is 17.98%, and the average household income is $52,594. The median cost of rent during the past few years is $563 per month, while the median price of a home is $79,000. In Caliente, the median age is 44.6 years, with 35.3 years for men and 46.6 years for women.
Attractions In And Around Caliente
Kershaw-Ryan State Park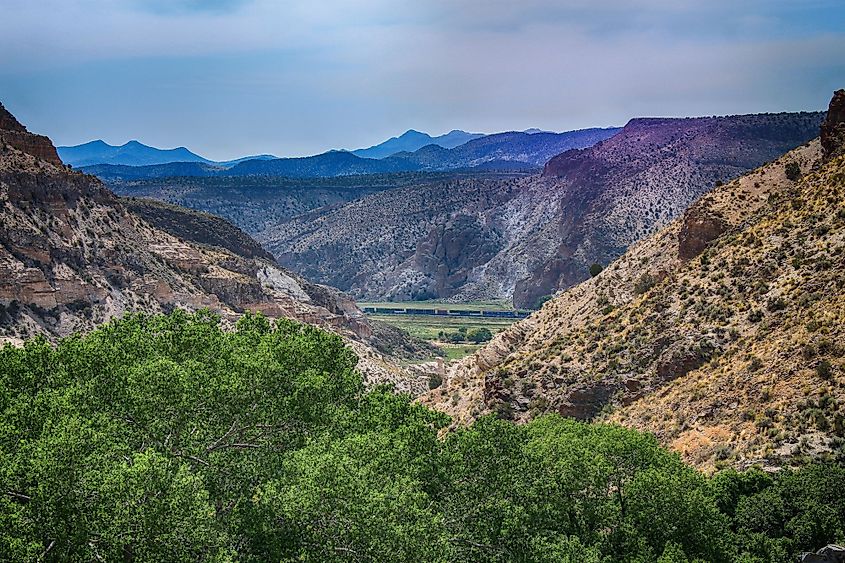 Three miles from the center of Caliente, Kershaw-Ryan State Park is conveniently reachable via paved roads. Hike the park's short but breathtakingly beautiful overlook paths as your basecamp for the ultimate adventure. It will take you up and out of this oasis in the desert to a ridgeline with a breathtaking view of the Rainbow Canyon below. With plenty of places to picnic and a network of routes crisscrossing the region, this tourist destination is excellent for hiking, camping, and environmental research.
Delamar Ghost Town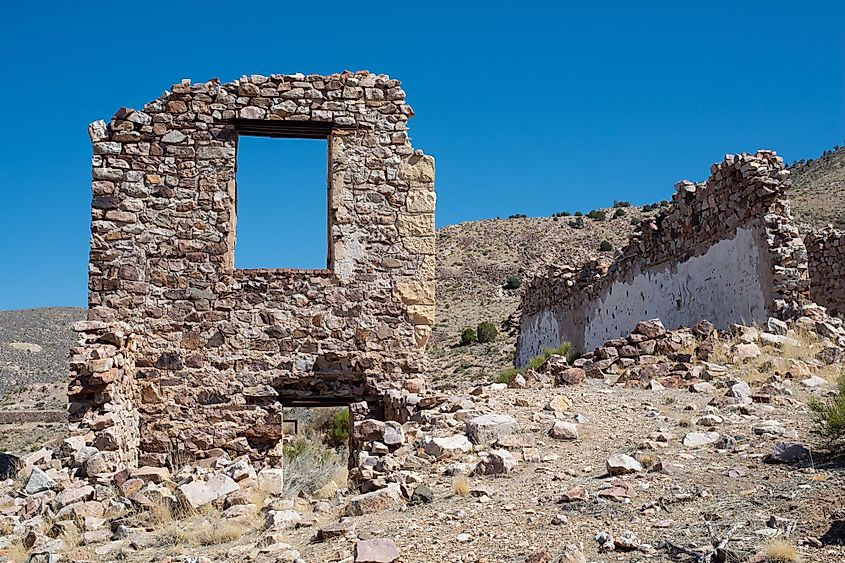 Delamar, which was formerly one of Lincoln County's largest towns and was notorious for its high number of fatal mining accidents, was decimated by the boom and bust cycle in the late 1800s and has since been abandoned. Today visitors to Delamar Ghost Town can explore many stone years that have endured for more than a century in the Mojave Desert. Along with two historic cemeteries and mill sites, there are numerous foundations and entire structures that are formed of native rock, setting it apart from most other Nevada ghost towns.
Oak Springs Trilobite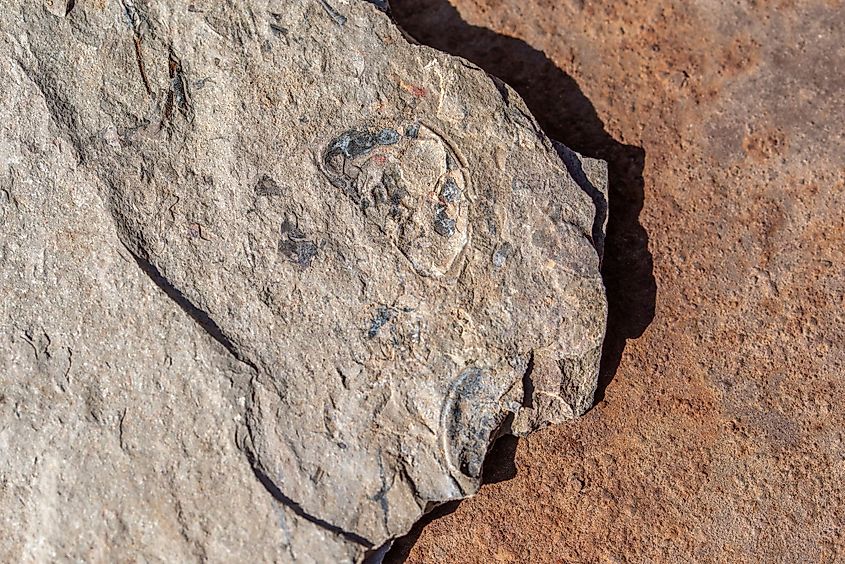 This remarkable location has the fossilized remains of six different trilobite species in the shale layers close to Oak Springs Summit. The animal remains from 500–524 million years ago are represented by the fossils found in Oak Springs. 
Beaver Dam State Park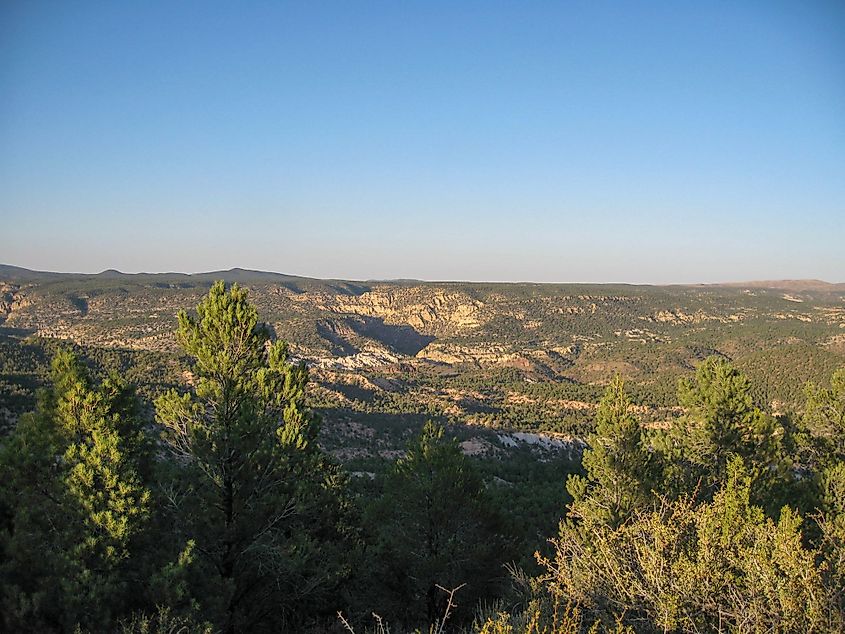 Beaver Dam State Park offers hikers, campers, and fishermen a tranquil setting with its distinctive, primitive, and rustic beauty. The Beaver Dam area is home to mule deer, bobcats, herons, coyotes, foxes, the endangered mountain lion, and a wide range of reptiles.