Boulder City is a small desert city found in southern Nevada, United States. With proximity to Las Vegas, it shares much of the same climate and arid wilderness of the Mojave Desert. Serving as a four-season destination, it appeals to many as a leaping-off point to Lake Mead National Recreation Area and the Hoover Dam, which draws thousands of visitors from all over the globe. Being one of two cities in Nevada that prohibits gambling, Boulder City is regarded as an escape from the bright lights and rowdiness associated with the Las Vegas Strip. That said, there are plenty of historical, leisurely, and cultural activities that magnetize many to its doorstep.
Geography And Climate Of Boulder City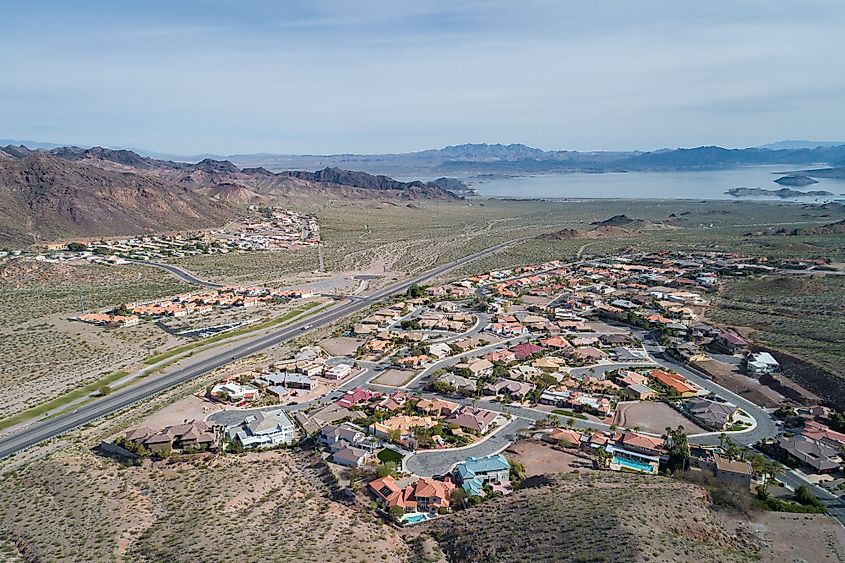 On a map, Boulder City is central to the Mojave Desert in Clark County, Nevada. The city contains a land mass of 539.49 sq. km. As for bodies of water, Lake Mead National Recreation Area is approximately 6 miles northeast, and the Colorado River can be found adjacent to Boulder City's eastern boundary. Other substantial nearby cities include Henderson, which is about 11 miles northwest, Las Vegas, which is 26 miles northwest; and Mesquite, about 107 miles northeast. 
According to the Köppen Climate Classification, Boulder City experiences a Hot Desert Climate. It has four seasons in a year, with extremely hot summers and cold and dry winters. The average temperature is 67.2 °F, with an average high of 89.1 °F seen in July and a low of 46.5° seen in January. The warmest month is July, with the highest temperature being 117.0 °F. While the lowest temperature of 9.0 °F is reported in December, January is historically the coldest month. Of the 29.2 days that receive precipitation, Boulder City has an annual rainfall total of 5.2" and snowfall of 0.2". Over a year, there are 290 days of sunshine with a median UV index of 5.8.
History Of Boulder City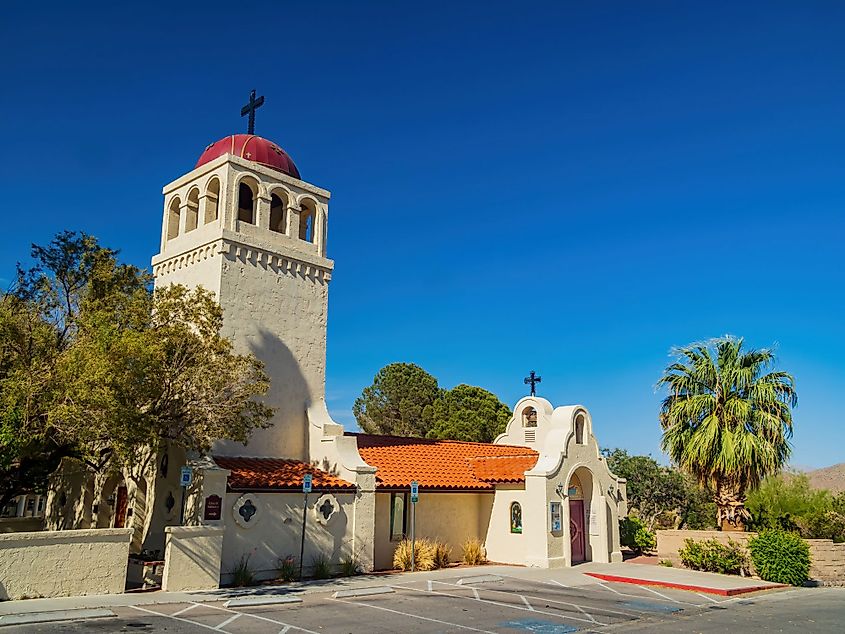 Established in 1931, Boulder City's primary purpose was to house the workers from the nearby Hoover Dam. As a result of the vast size of the project, the Bureau of Reclamation determined a permanent town would be needed over temporary housing. With the looming Great Depression, the developers of the town decided that it needed to showcase clean living. With a large amount of green space and landscaping, Boulder City received the nickname "Nevada's Garden City" in its early history. However, of the 5,000 workers, housing assignments were decided by the worker's position. Thus, higher-ranking jobs were stationed on top of the hills, and lower-ranking positions remained in the valley. Businesses were heavily regulated, and it was presumed that only single males would populate the city. Albeit, no schools or hospitals were planned for Boulder City. More so, if men were injured, it was a 33-mile trek to the closest hospital in Las Vegas. Women weren't allowed until years later, with alcohol being banned until 1969. Boulder City was incorporated in 1960, with gambling never being permitted within city limits throughout its history.
The Population And Economy Of Boulder City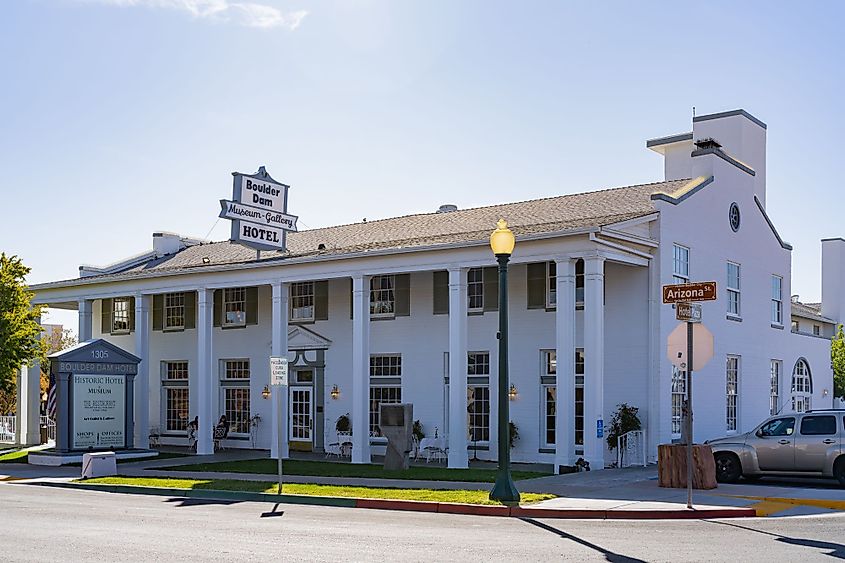 As per the latest US Census, Boulder City has a population of 16,948. This is an increase of 12.92% last reported in the 2010 census that saw a population of 15,009. Spread over an area of 539.49 sq. km, Boulder City has a population density of 28 people per sq. km. Of the population, the average age is 53.5 years old, with females making up 50.67% and males accounting for 49.33%. The median household income is $85,483, and the gross monthly rent is $1,071. Nevertheless, 11.27% of the population lives below the poverty line. As for cultural/racial background: 90.49% are identified as white, 6.17% are of two races or more, 1.37% are Asian, 1.17% are African American, 0.44% are Native American, and 0.37% are of another race.
Boulder City had an unemployment rate of 4.5%, whereas the national average was 3.6% as of May 2022. The top industries that constitute Boulder City's economy are as follows: accommodations and food services at 13.9%, retail trade at 11.1%, and public administration at 9.2%. The highest-paying jobs are found in public administration, which grosses $85,972, scientific and technical services at $78,679, and utilities of $71,449. Of the 6,900 employed, 894 work in accommodations and food services, 716 work in healthcare and social assistance, and 686 in arts, entertainment, and recreation.
Attractions Around Boulder City
Hoover Dam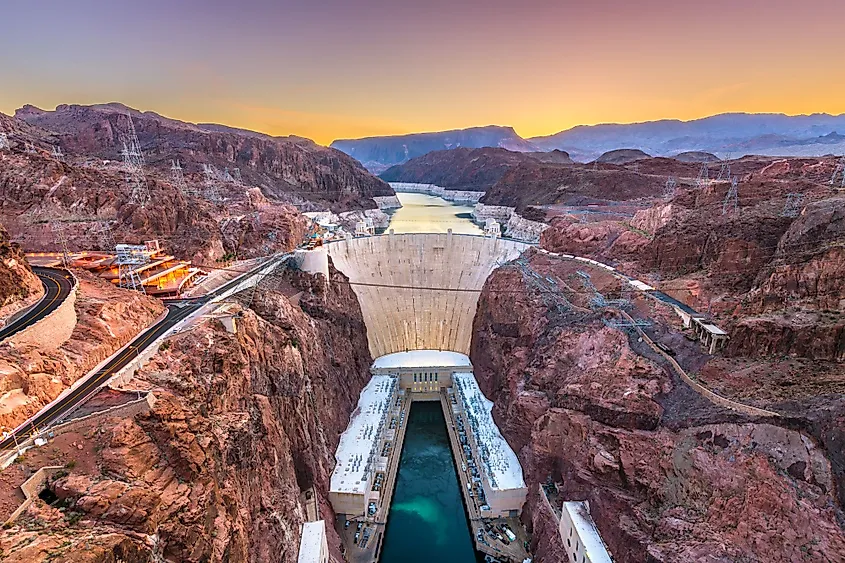 Named after Hebert Hoover, the Hoover Dam is a concrete arch-gravity dam found at the Black Canyon. It dams the Colorado River, with Lake Mead acting as its reservoir. Visitors can witness this engineering feat by checking out the Hoover Dam Lookout. A favorite activity is to pour a bottle of water down the dam to witness the flow of its impressive slope. An arch bridge that passes overhead the Hoover Dam is widely photographed along Route 93.
Historic Railroad Trail And Lake Mead Visitors Center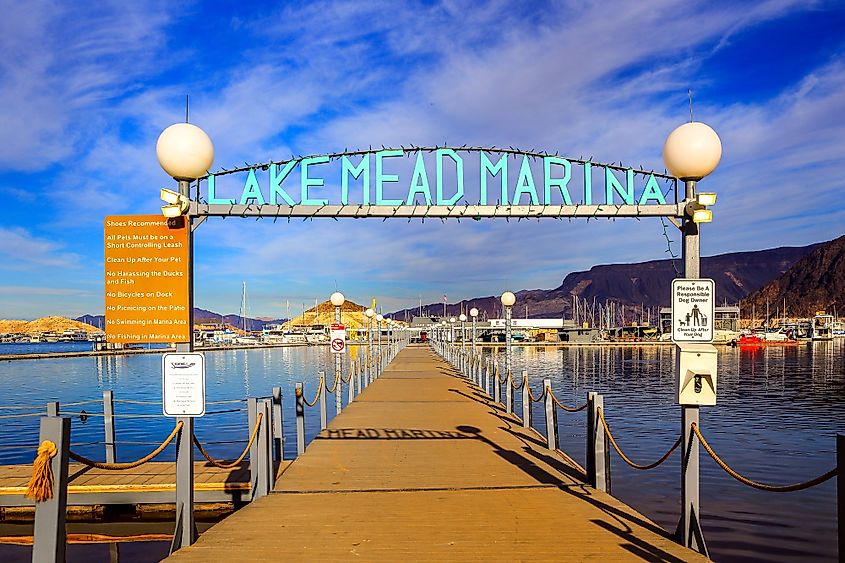 This trail was once a railroad repurposed into a hiking trail and green space. The railroad was used for transporting materials to the Hoover Dam and contained numerous oversized tunnels that were 300 feet long. The trail offers views of Lake Mead, the Boulder Basin, and the natural scenery of the Mojave Desert. It is considered an easy trail, being 7.5 miles in length, and dogs are welcome. Access to the Historic Railroad Trail can be found 0.3 miles from the Lake Mead Visitors Center, which provides a National Park's passport stamp for the Junior Rangers program, maps of the area, and brochures.
Boulder City is a four-season vacation destination for those seeking an alternative to the Las Vegas Strip. Although close to Las Vegas, Boulder City has established itself away from Nevada's well-known vices and prides itself on the city's beauty and outdoor areas to explore. With a favorable climate for outdoor recreation on nearby Lake Mead or an afternoon of exploring the Hoover Dam, there are many activities that one can partake in. Boulder City has all the appeal of a large city, but its serenity and small-town charm are uncompromised.