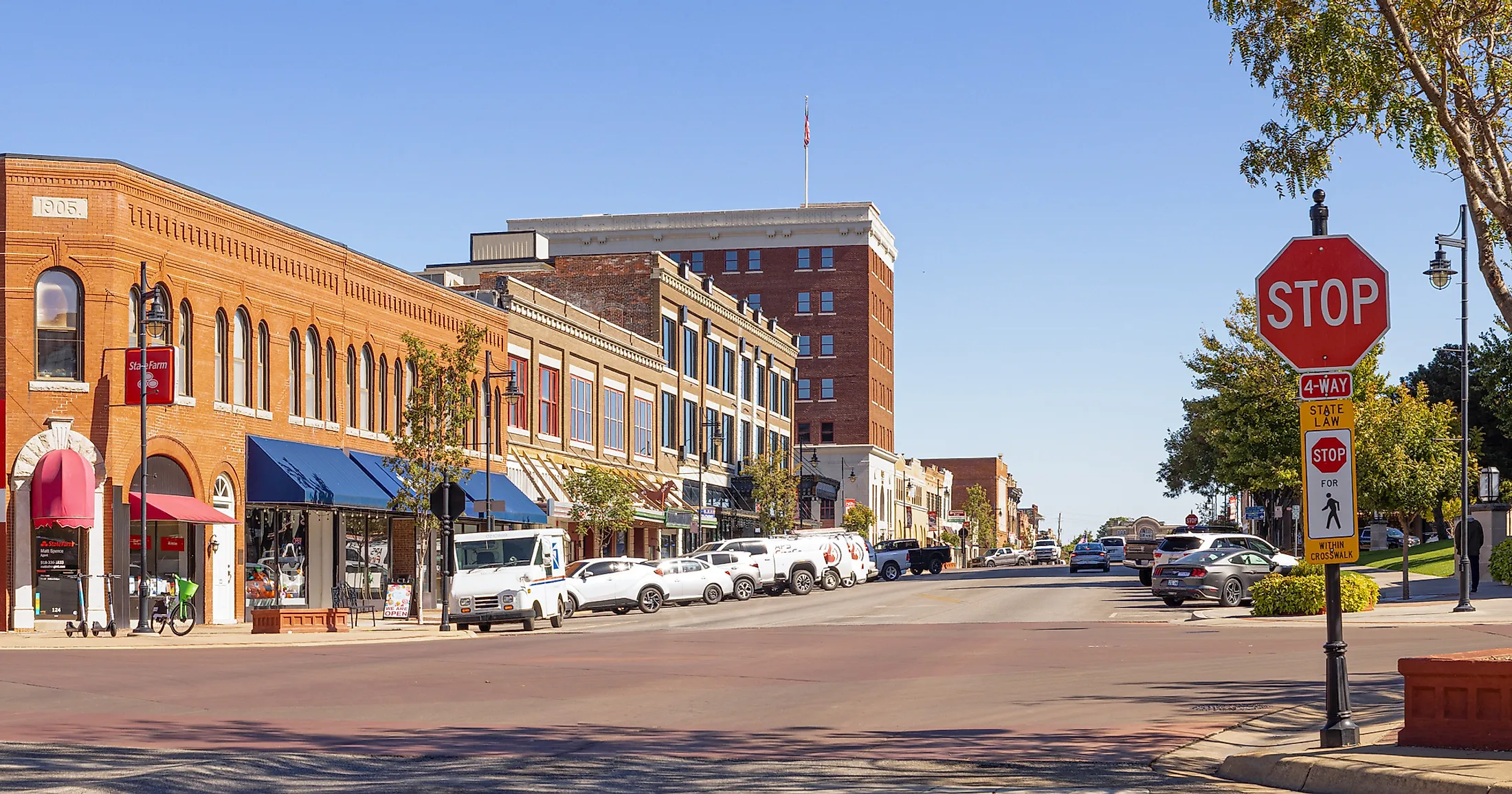 9 of the Friendliest Towns in Oklahoma
Known as the "Sooner State," Oklahoma is surely one of the best places in the South-Central region of the United States. A place of unique geographic beauty and intriguing history, this land of many Indigenous peoples was also an important site during the westward growth of America. Indeed from beautiful mountain ranges and prairie vistas to fascinating stories of the West, Oklahoma and its friendly towns are great places to explore for any traveler in this seldom explored part of the country.
Medicine Park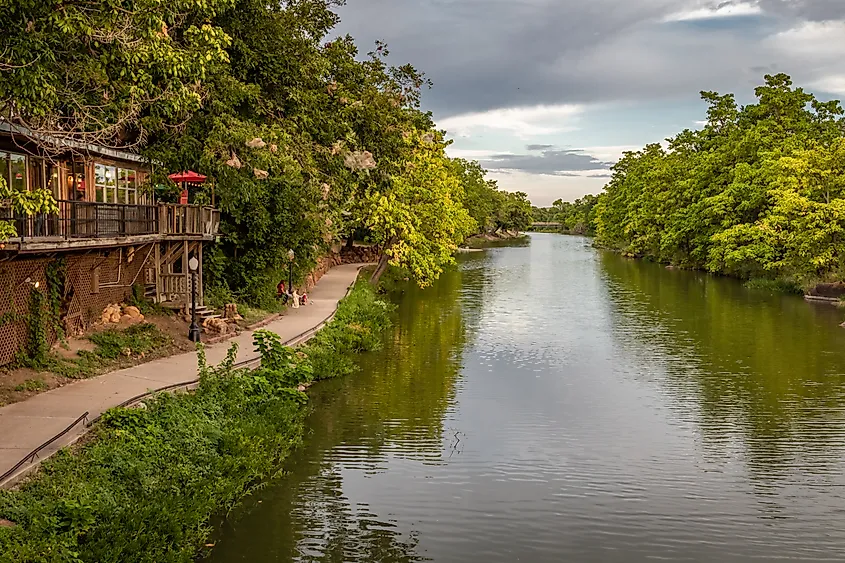 Located within the Wichita Mountains, Medicine Park was founded in 1908 and today is home to a very modest population of just 411 permanent residents! This scenic and totally charming community is surely worth a visit for any travelers passing through southwestern Oklahoma. Renowned for its cobblestone streets and architecture, Medicine Park is an easily walkable town with a great assortment of tasty local restaurants, cute boutique shops, and plenty of natural beauty. And when not in the town itself, at the nearby Wichita Mountain Wildlife Refuge, visitors can explore some 60,000 acres of land perfect for biking, hiking, fishing, sailing, and wildlife watching.
Boise City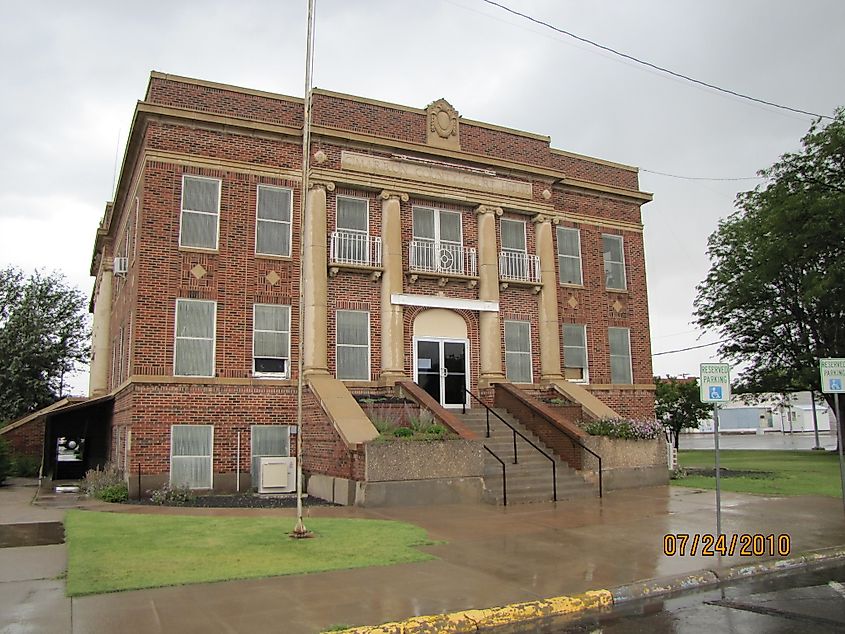 Established in 1908, Boise City serves as the seat of Cimarron County and is now home to just over 1,000 inhabitants. This Oklahoma Panhandle locale was severely affected by the infamous storms known as the Dust Bowl in the 1930s, and summers are still very hot and arid here. Still, despite the heat, Boise City is indeed a charming and friendly place to discover, where plenty of great local restaurants and shops are always ready to welcome visitors.
In addition, at the Cimarron Heritage Center Museum, a look back at the historical and paleontological evolution of the area and town is highlighted in a fun and interactive way for all ages. And make sure to take several photos of the 35-foot-tall Cimmaronasaurus and pose inside a historically accurate 19th-century schoolhouse. 
Guymon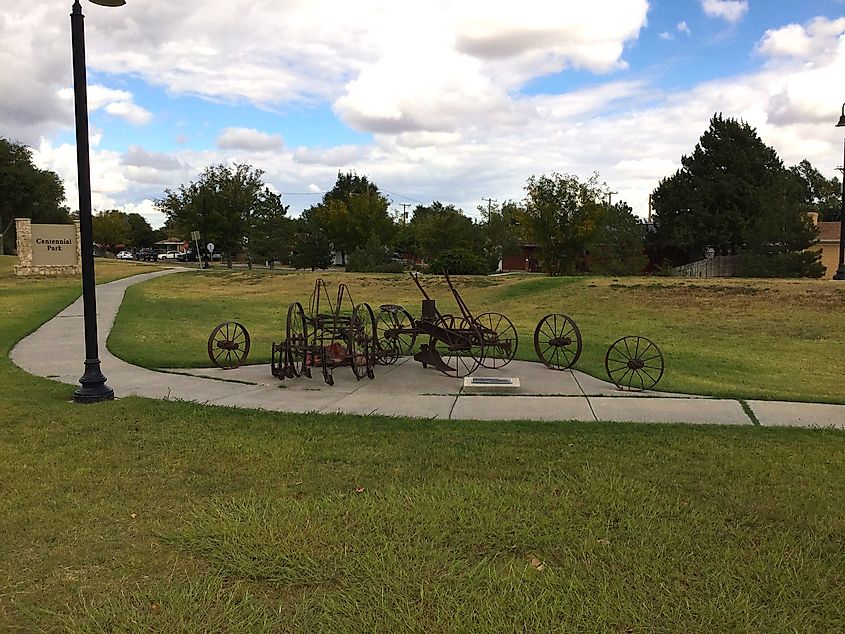 Guymon was founded in 1901, and today nearly 13,000 people call this seat of Texas County home. Another Oklahoma Panhandle destination, the historic growth of Guymon was driven by the railway, and today, it boasts a diver economy concentrated through farming and natural gas production. A significant regional hub, visitors to Guymon can enjoy all the amenities of modern life in a charming small-town setting, where an assortment of friendly local restaurants, stores, and museums are always ready to welcome guests. Stop by the summer Guymon Pioneer Days Rodeo, enjoy the quaint surroundings, and explore what real southwestern hospitality looks like when in Guymon.
Goodwell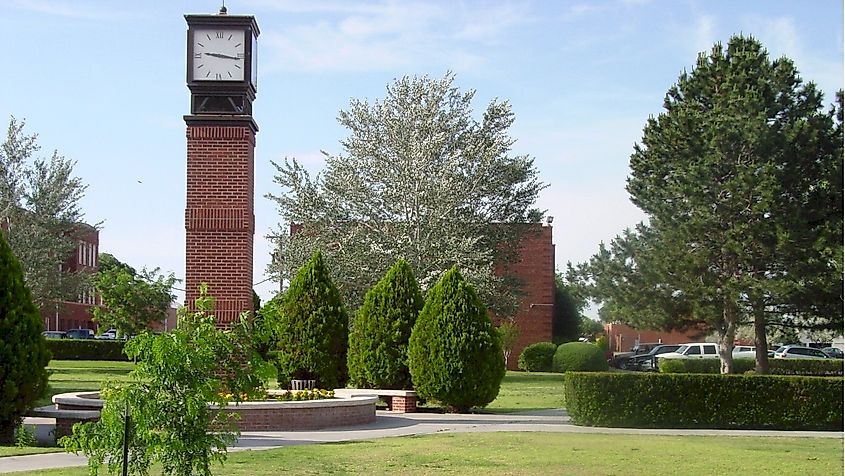 Established in 1903, just under 1,000 residents call the town of Goodwell home. Yet this small and friendly Oklahoma locale still has plenty of reasons to want to visit. Site of the Oklahoma Panhandle State University (1909) (which has more students enrolled than the town has residents!), visitors can also explore the town's historic rail heritage at several museums dedicated to the industry. And with hot summers and warm winters, spending time outdoors in Goodwell is always delightful. So stop by a friendly diner, browse a cute boutique shop, stroll through the lovely University campus, or just get to know the locals when in Goodwell a true feeling of living well is sure to be had.
Hooker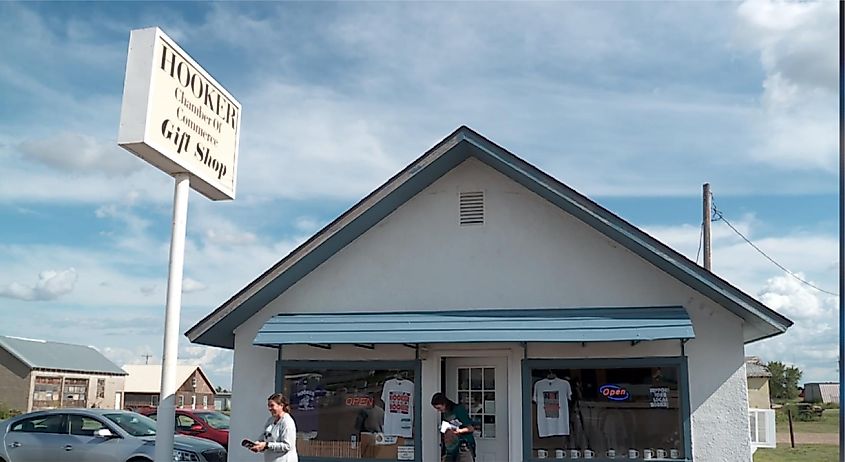 Just some 20 miles from the previously discussed town of Guymon, the town of Hooker can trace its modern history back to the year 1873. Named for a local frontiersman who settled in the area, today, this modest Panhandle town is home to just under 2,000 inhabitants. A quaint agricultural and farming community, this friendly town is a great place to stop for anyone on a road trip. Enjoy authentic small-town life with an assortment of tasty local restaurants, shops, and pretty parks, while visiting a vintage railroad station is always fun. And on the way out (or in), a photo shoot at the Hooker Woodframe Grain Elevator (1926) is a great way to create lasting memories of this Oklahoma gem.
Bartlesville
Bartlesville serves as the seat of Washington County and was formally established in the late 1890s. A comfortable mid-size town with a population of just over 37,000, the beautiful Caney River runs through town, giving visitors and residents alike great opportunities for fun on the water. Meanwhile, time spent at Kiddie Park is a true delight for young families, where great amusement rides and other games entertain kids and adults. In addition, architecture aficionados will appreciate the Price Tower Arts Centre designed by famed American architect Frank Lloyd Wright in 1952. Indeed with its astounding waterside beauty, unique skyline, and loads of great restaurants, shops, and galleries, the town of Bartlesville is surely one of Oklahoma's friendliest and most intriguing places.
Hugo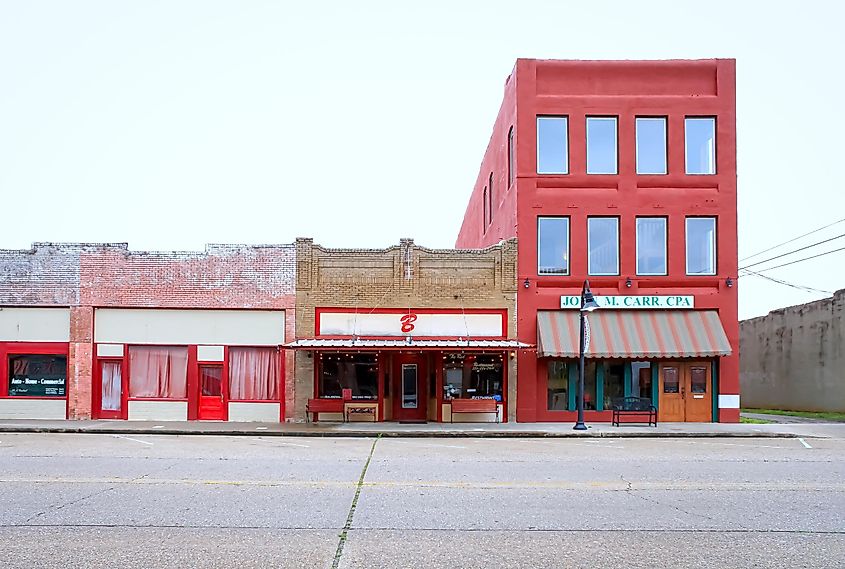 Named after the eminent French novelist Victor Hugo, this town of just over 5,000 residents also serves as the seat of Choctaw County in Oklahoma's southeastern corner. Founded in 1901 and situated in an area of the State known as "Little Dixie," Hugo is a charming locale perfect for those looking to escape the busyness of big city life.
Visit the Hugo Lake State Park for great opportunities for biking, hiking, swimming, and kayaking, while a stop at the Frisco Depot Museum or the Hugo Historic District brings tourists back to the foundational days of this small town. And, of course, like many similar small towns, a healthy dose of welcoming hospitality, delicious local restaurants, and cute shops can all be found here, ensuring that a most special and unique set of Oklahoma memories stay with any traveler.
Perry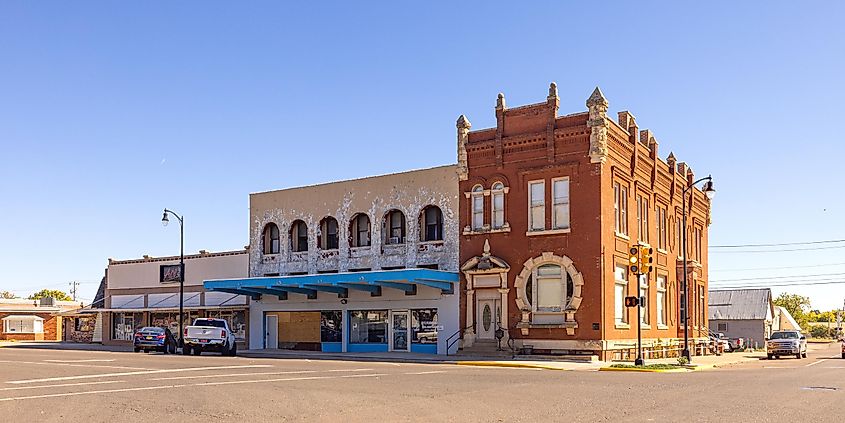 Perry serves as the seat of Noble County, with a population of just under 4,500 residents, offering a great blend of historical intrigue and natural beauty. Perry is ideal for discovering authentic small-town life with a big-town feel. Spend time at the popular Perry Lake, with opportunities for camping, boating, fishing, and simple relaxation, while at the Cherokee Strip Museum, an impressive assortment of exhibits and artifacts delight the whole family. In addition, several buildings in Perry are listed on the National Register of Historic Places, including the Noble County Courthouse (1915) and the First National Bank Building (1902). And a meal at a tasty local restaurant or a browse through any of the local shops also make Perry a most friendly place to spend a day or two.
Woodward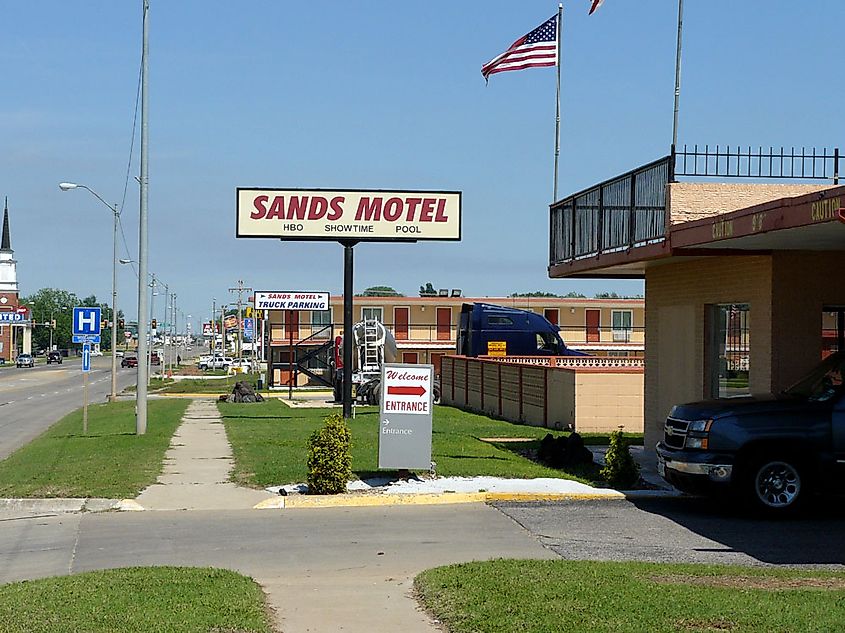 The town of Woodward is the seat of the same named County and was long inhabited by many Native American tribes, including the Cherokee, Kiowa, and Comanche. Today this town of just over 12,000 residents continues to celebrate its indigenous history, and visitors can explore such interactive places as the Plains Indians & Pioneers Museum. In addition, outdoor lovers will surely not want to miss a chance to spend time at Crystal Beach Water Park, where swimming and other water-based rides ensure a whole lot of fun. Also, Woodward would not be complete without its assortment of great diners, cafes, and other novelty shops, each full of friendly smiles and unique Oklahoman hospitality. 
The State of Oklahoma is full of intrigue, where fascinating frontier and indigenous history meets unique natural landscapes. Indeed the "Sooner State" has plenty of exciting places to explore, and its charming and friendly small towns are always ready to welcome guests. From the Dust Bowl town of Boise City to the very small yet very alluring Medicine Park, these Oklahoma towns are real testaments to human ingenuity, the endurance of the American West, and charming small-town hospitality.