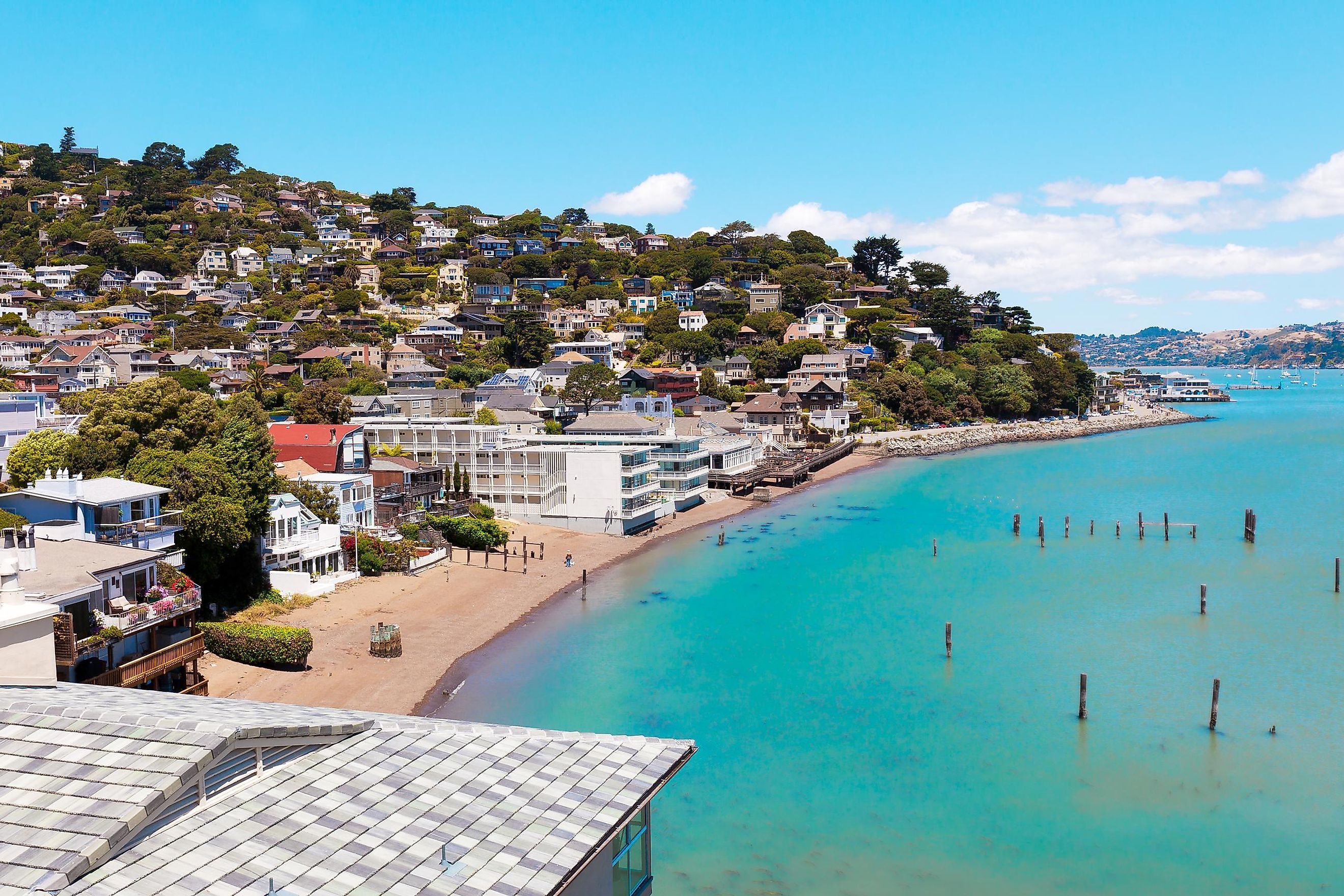 9 Most Charming Towns In Northern California
Northern California's natural beauty and diverse attractions hold a special allure that transcends age, gender, or background. One universally appreciated sight is the frequent display of dolphins porpoising and frolicking in the vast Pacific surf. This sense of unity is also in the region's charming small towns, where scenic vistas and thriving art scenes beckon all at every turn.
The captivating landscapes encompass ancient forests with towering canopies, mountains, and valleys, creating a haven for inland biodiversity that enchants visitors. While the love for food is ever-present, the exquisite wines from Californian vineyards have captured global attention. Rest assured, whether planning a visit or considering a more extended stay, the enchanting towns of Northern California will undoubtedly leave a lasting impression on all who explore them.
Truckee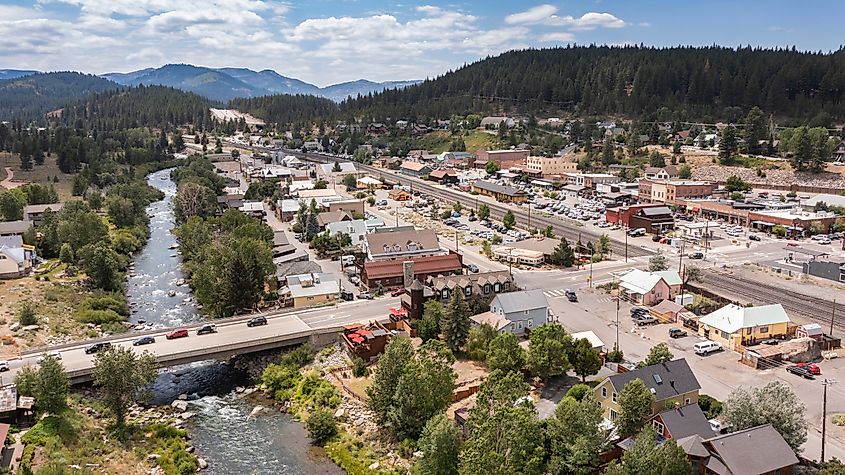 High up in the Sierra Nevada mountains, the 19th-century town of Truckee offers a perfect blend of adventure and outdoor recreation amidst a broad landscape. Established during the California Gold Rush, this town played a significant role in westward expansion. Today, Truckee is a popular destination for those seeking adventure and outdoor recreation in Northern California.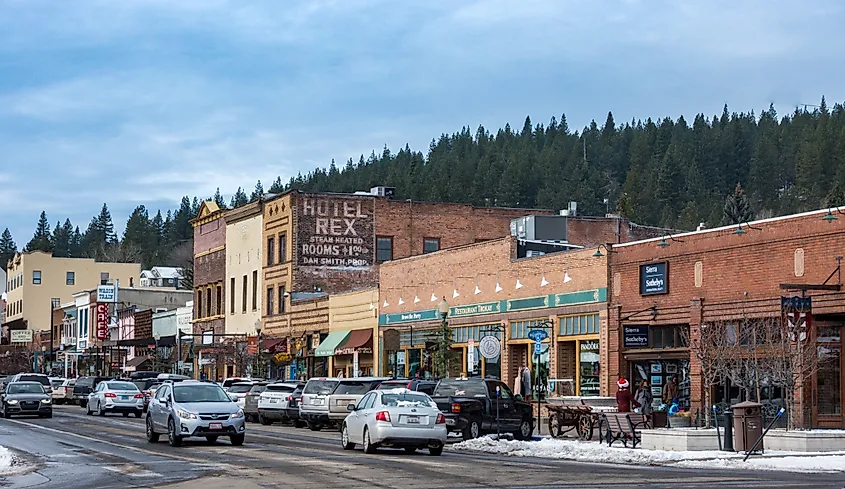 Visitors to Truckee can explore the historic downtown district, where preservation efforts have worked to showcase the town's storied past. The area features a variety of quaint shops, art galleries, and restaurants, providing a delightful atmosphere for strolling and shopping. Additionally, the Truckee Railroad Museum offers a fascinating look into the history of the Transcontinental Railroad, which played a crucial role in the town's development.
Outdoor enthusiasts will find plenty of activities in and around Truckee. The town's proximity to Donner Lake ensures opportunities for water sports, including kayaking, paddleboarding, and fishing. Surrounding the town, an extensive network of hiking and biking trails enables visitors to explore the breathtaking Sierra Nevada landscape. During the winter months, world-class ski resorts, such as Northstar and Squaw Valley, draw skiers and snowboarders from around the globe.
Murphys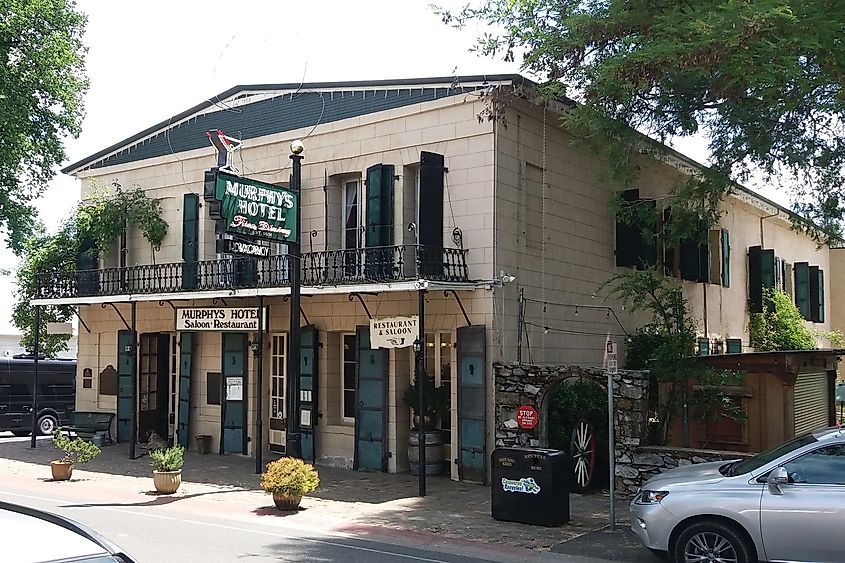 In the heart of Gold Country, the enchanting town of Murphys lures visitors with its charm and wine industry. Founded in 1848 during the height of the Gold Rush, Murphys rapidly grew as a prosperous mining town. Today, the community thrives as a popular tourist destination, attracting visitors with ample modern amenities.
Murphys' Main Street, lined with well-preserved 19th-century buildings, offers a captivating glimpse into the town's past. Visitors can explore the local history further at the Old Timers Museum, which features artifacts and exhibits from the Gold Rush era. The town is also home to over two dozen wineries and tasting rooms, making it a prime destination for wine enthusiasts.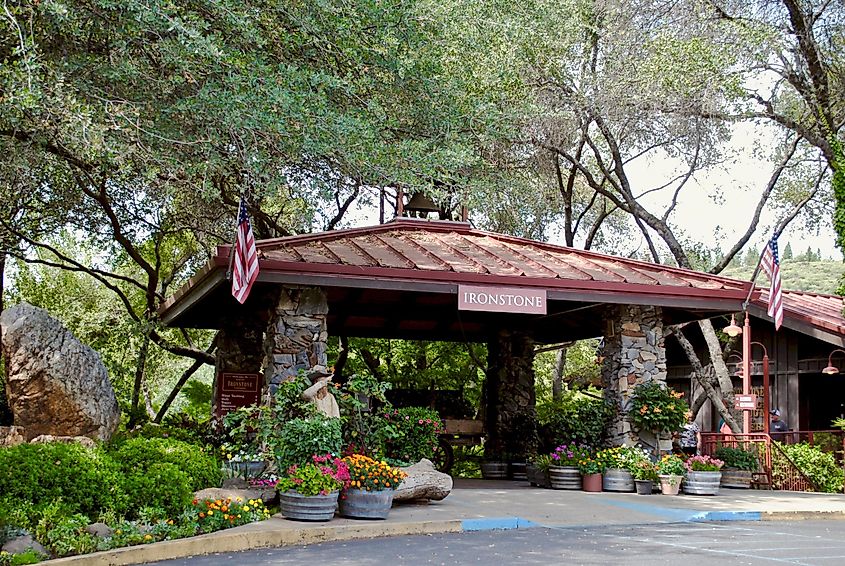 Outdoor lovers will appreciate Murphys' proximity to Calaveras Big Trees State Park, a short drive from the town. This majestic park is renowned for its groves of giant sequoia trees, some of which are estimated to be over 2,000 years old. The park offers various hiking trails, picnic areas, and campgrounds, providing ample opportunities to immerse oneself in the natural splendor of the region.
Carmel-by-the-Sea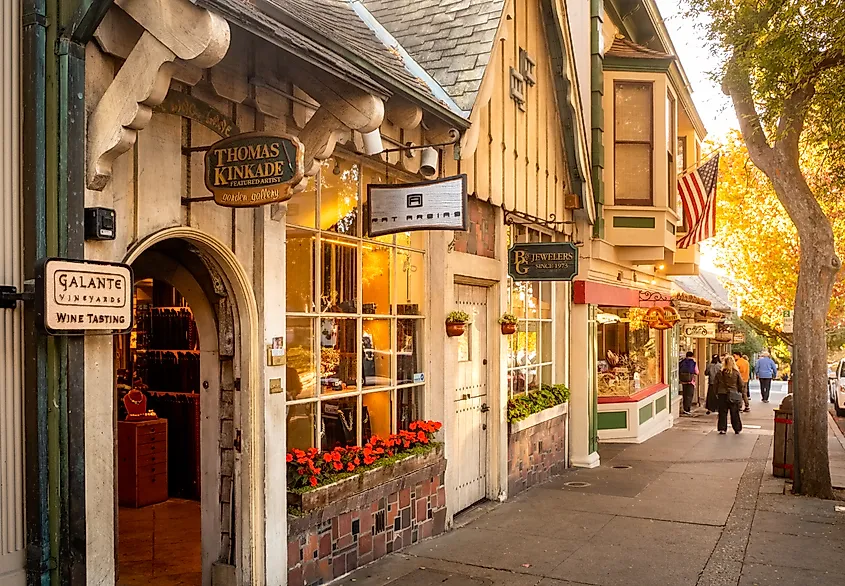 Carmel-by-the-Sea, a small town along Central California's coastline, boasts a rich history, distinctive architecture, and a vibrant arts scene. Officially incorporated in 1916, the town has attracted artists, writers, and bohemians since its inception. In the early 20th century, Carmel was a haven for the creative community, with the likes of Jack London, Sinclair Lewis, and Upton Sinclair taking up residence there.
A stroll down the quaint streets reveals a mix of fairytale cottages, European-style architecture, and cozy courtyards. The town's strict building codes have preserved this charm and fostered a pedestrian-friendly environment. A point of interest is the legendary Carmel Mission, founded in 1771 by Junipero Serra. This Spanish mission church now serves as a museum and a testament to California's early history.
Visitors are drawn to the stunning natural beauty of Carmel's beaches, with Carmel River State Beach being a popular destination. This mile-long stretch of sand offers a serene and scenic backdrop for picnics, bird-watching, and beachcombing. The nearby Point Lobos State Natural Reserve provides dramatic views of rocky outcrops, crashing waves, and diverse marine life. The town's rich artistic tradition continues today, with numerous galleries, studios, and performing arts venues contributing to an up-and-coming cultural scene.
Ferndale
Ferndale is nestled in the heart of California's Redwood Coast, and many know it for its well-preserved Victorian architecture, verdant surroundings, and strong sense of community. Founded in 1852, the town grew prosperous through dairy farming and lumber industries, leading to the construction of many impressive Victorian homes and buildings. This earned Ferndale the nickname "Cream City" and a spot on the National Register of Historic Places.
The entire main street of Ferndale is designated as a historic district, providing visitors with a glimpse into the town's elegant past. The Gingerbread Mansion, an ornate Victorian bed and breakfast, serves as a prime example of the architectural style that characterizes the town. Ferndale's calendar is filled with events that celebrate its heritage, such as the annual Victorian Village Days and the Humboldt County Fair.
Surrounded by lush forests and fertile farmland, Ferndale is an ideal destination for nature lovers. The Eel River, located near the town, offers excellent opportunities for fishing, kayaking, and wildlife observation. Last, the Lost Coast, a remote and rugged stretch of coastline, provides a scenic escape for hikers and explorers.
Yountville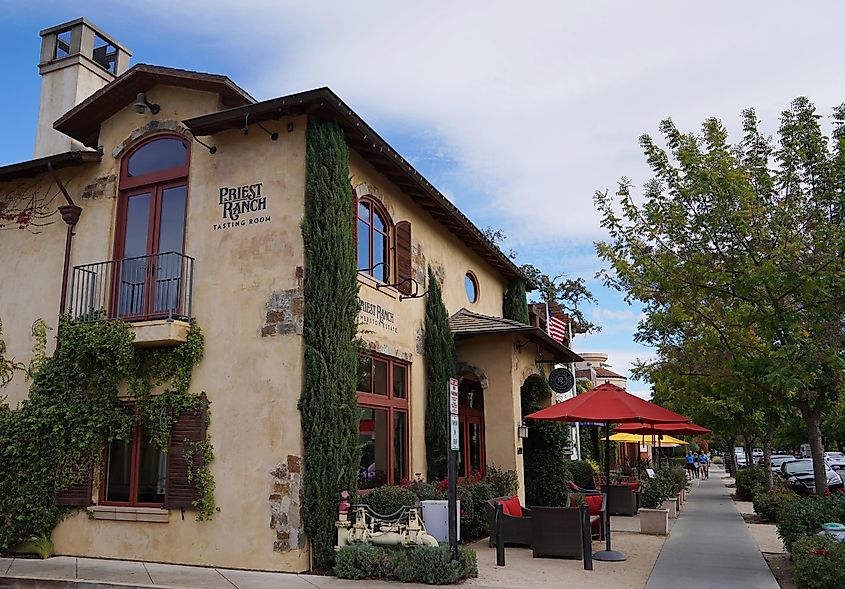 Yountville, situated in the heart of California's Napa Valley, is a town known for its world-class dining, boutique wineries, and scenic beauty. Established in 1855 by George C. Yount, the town's namesake, Yountville's fertile soil and ideal climate have made it a prime location for viticulture. Over the years, the town has developed a reputation as a culinary destination, with several Michelin-starred restaurants and renowned chefs calling it home.
Yountville's picturesque streets are lined with beautifully restored buildings, art galleries, and boutique shops. The nearby Napa Valley Museum offers a fascinating look into the region's history, art, and wine-making traditions. The annual Taste of Yountville event showcases the town's culinary prowess, attracting food and wine enthusiasts from around the globe.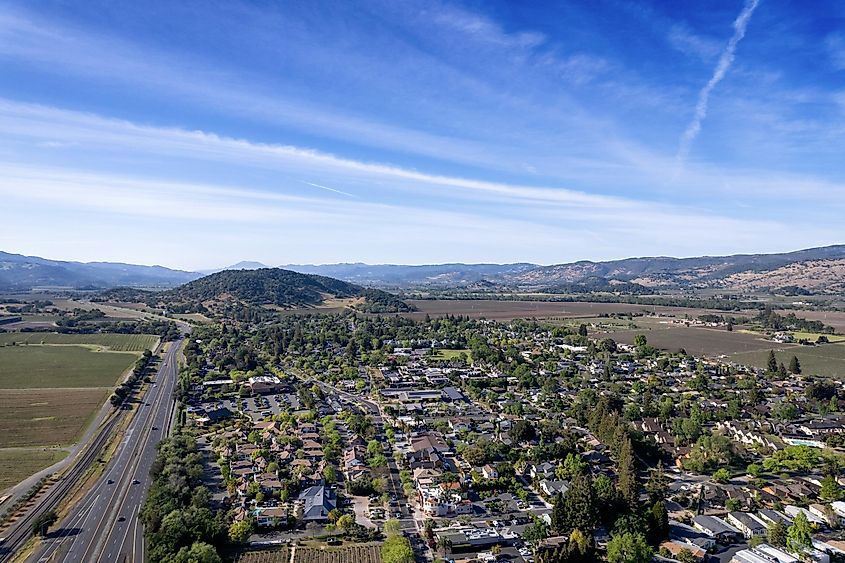 Domaine Chandon, one of the region's most famous wineries, calls Yountville home and offers tours and tastings to visitors. The surrounding vineyards and rolling hills provide a backdrop for leisurely walks and bike rides. In the heart of the town, Yountville Park offers a tranquil space for picnics and family gatherings.
Mendocino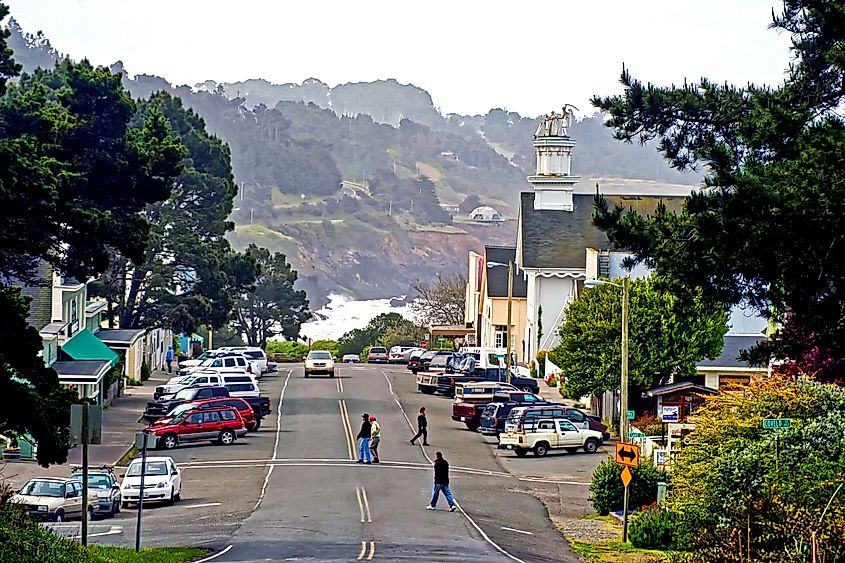 Mendocino, another coastal town in Northern California, attracts visitors with its natural beauty and deep-rooted arts scene. Established in the mid-19th century, the town's history traces back to the logging industry and a bustling mill economy. Today, Mendocino's appeal is evident through its 18th-century architecture, including the historical Mendocino Hotel and the Kelly House Museum. The latter serves as a testament to the town's rich past, offering insight into the lives of early settlers and the community's development over time.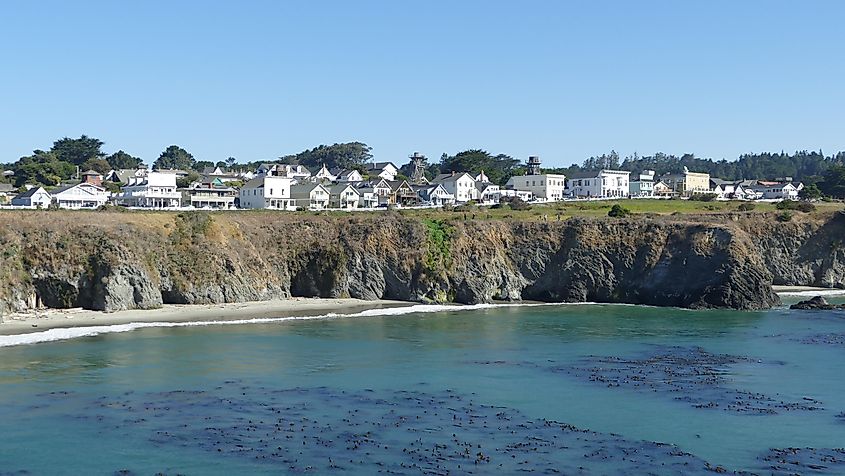 Mendocino Headlands State Park, a major attraction of the area, spans over 347 acres of rugged coastline and offers panoramic views of the Pacific Ocean. Its dramatic cliffs and hidden coves provide a serene backdrop for a range of outdoor activities, such as hiking, bird-watching, and whale-watching during migration season. The town also hosts the annual Mendocino Film Festival and the Mendocino Music Festival, showcasing independent films and world-class musical performances, respectively.  
Sausalito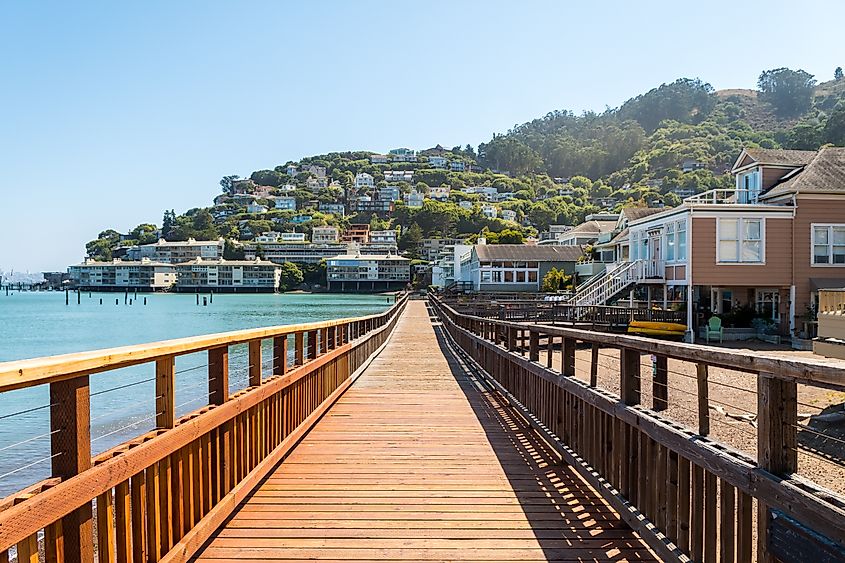 Just north of San Francisco, this bayside town is notable for its breathtaking views of the San Francisco Bay, as well as its arts scene and unique shopping experiences. The town's origins date back to the 19th century when it served as a ferry terminal for the North Pacific Coast Railroad. Over the years, Sausalito transformed into a shipbuilding center during World War II and later evolved into a haven for artists and bohemian culture in the 1960s.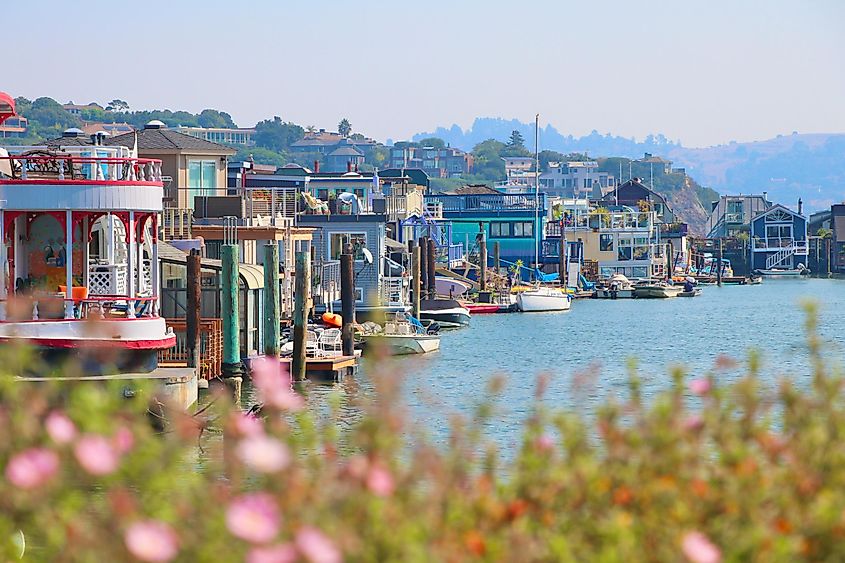 One of Sausalito's most famous attractions is Richardson Bay, a shallow, ecologically-rich estuary that provides vital habitats for various species of birds, fish, and marine mammals. Visitors can explore the bay by kayaking, sailing, or taking a scenic walk along the waterfront. The town is also home to the Bay Area Discovery Museum, a hands-on, interactive learning center for children, and the Sausalito Art Festival, an annual event that showcases a wide range of artistic mediums from local and international artists.
Nevada City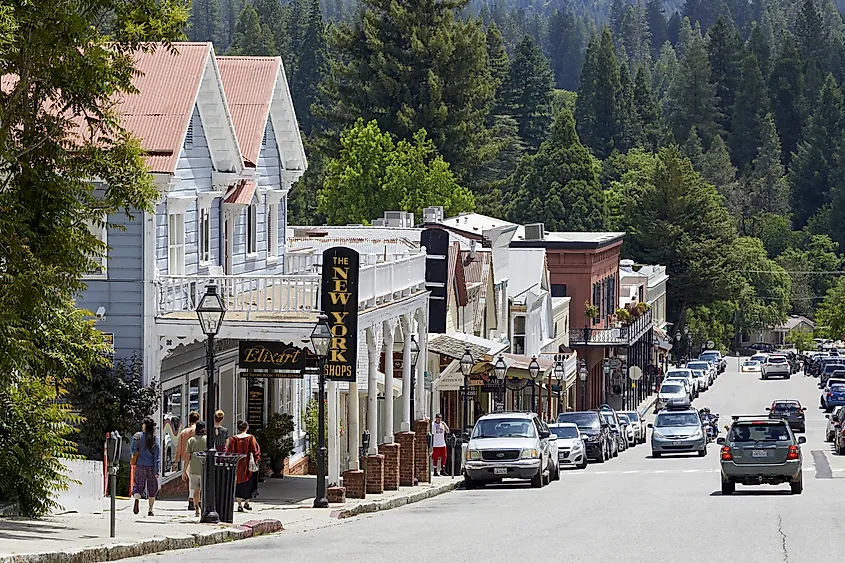 A former gold-mining town nestled in the Sierra Nevada foothills, Nevada City welcomes visitors with its iconic architecture and quaint shops. Founded during the California Gold Rush in the 1840s, the town prospered as a hub for gold mining operations, attracting fortune-seekers from all corners of the globe. Today, Nevada City stands as a testament to the perseverance and determination of its early residents, offering a glimpse into the past with its carefully maintained historic buildings.
The South Yuba River State Park, situated near Nevada City, encompasses over 20 miles of the South Yuba River canyon and features a myriad of recreational opportunities, including swimming, hiking, and gold-panning. The river's crystal-clear waters and wild surroundings make it an ideal spot for outdoor enthusiasts and families alike. In addition to its natural attractions, Nevada City boasts a competitive arts scene, hosting events such as the Nevada City Film Festival, which showcases independent films, and the annual Victorian Christmas, a holiday street fair that transports visitors to a bygone era with its festive decorations, carolers, and horse-drawn carriage rides.
Point Reyes Station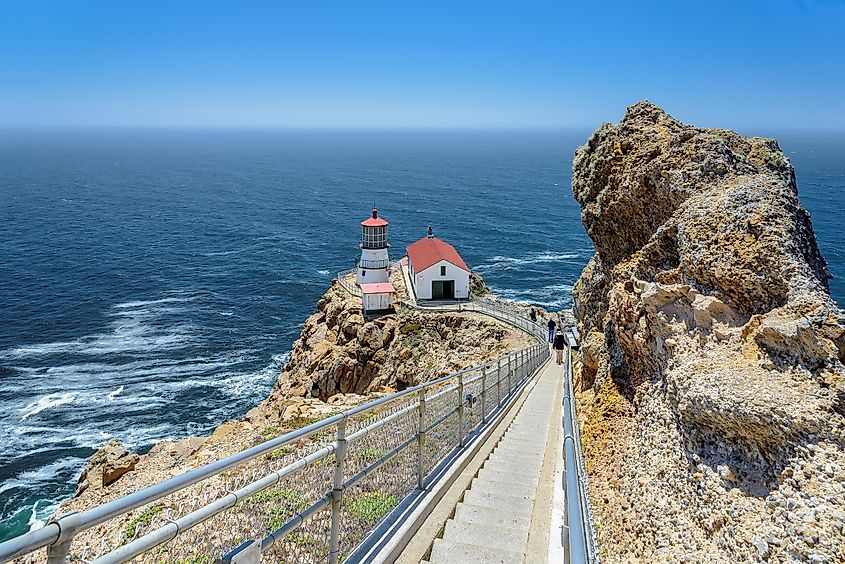 This coastal village along Tomales Bay is a gateway to the breathtaking Point Reyes National Seashore. Established in the late 19th century, this oceanside village has maintained its rural blessings while embracing the art and culinary scene.
Historic buildings like the Point Reyes Station's iconic red barn provide a reflective backdrop for the town's unique shops, galleries, and restaurants. The culinary scene in Point Reyes Station is especially noteworthy, with local farms and creameries supplying fresh, artisanal products to the community's acclaimed eateries.
However, the main attraction for visitors to Point Reyes Station is undoubtedly the Point Reyes National Seashore. This expansive park covers over 71,000 acres and features dramatic coastal cliffs, sandy beaches, and lush forests. The park is home to an incredible diversity of plant and animal species, including the Tule elk, which roam the park's grasslands. Numerous hiking trails weave through the park, offering vistas of the Pacific Ocean and the opportunity to observe the region's unique flora and fauna. The Point Reyes Lighthouse, a landmark perched atop a rugged cliff, provides visitors with a breathtaking view of the coastline and is a must-see for anyone visiting the area.
Northern California's charming towns provide a window into the region's rich history and varied landscapes. These picturesque communities, such as Murphys in Gold Country, coastal Point Reyes Station, and the artistic hub of Mendocino, invite visitors to experience the best of California's past and present. With a wealth of outdoor activities, cultural events, and historical attractions, these towns serve as ideal destinations for both adventure-seekers and those looking to unwind in the beauty of the Golden State.