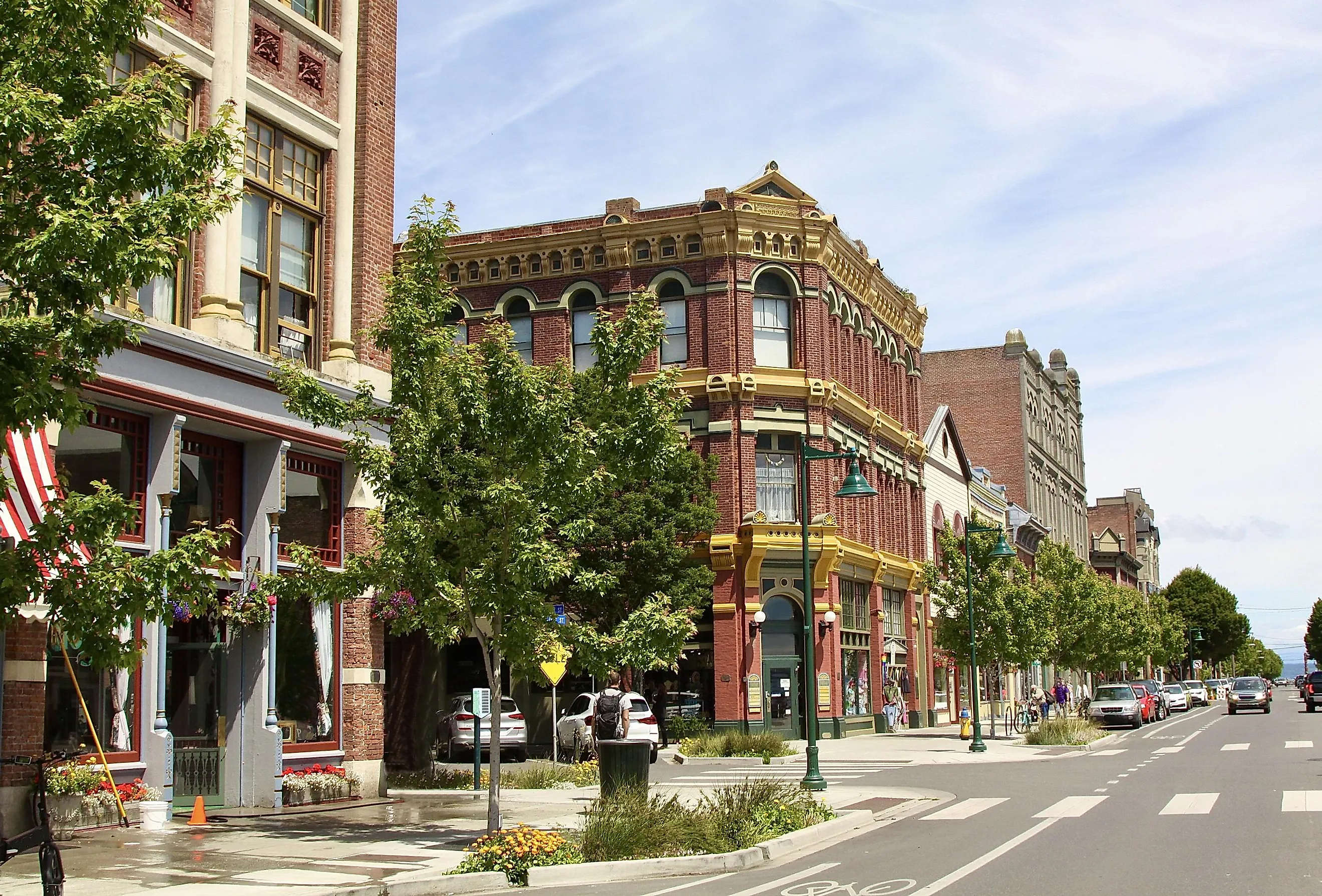 9 Best Small Towns In Washington For Retirees
Ranked ninth best in the United States in wellbeing, which includes measures of access to food, economic security, and even more paramount, access to healthcare, the Evergreen State deserves thoughtful consideration as a retirement destination. As to its natural attractiveness, nothing comes close to the spellbinding beauty of the state's sunlit conifer forests,  more than 3,100 named mountains, and more than 8,000 pristine lakes. It's an incredibly sumptuous landscape, even though it represents both extremes. If you are looking for some laid-back spots to spend your golden years, the following are the nine best small towns in Washington for retirees.
Gig Harbor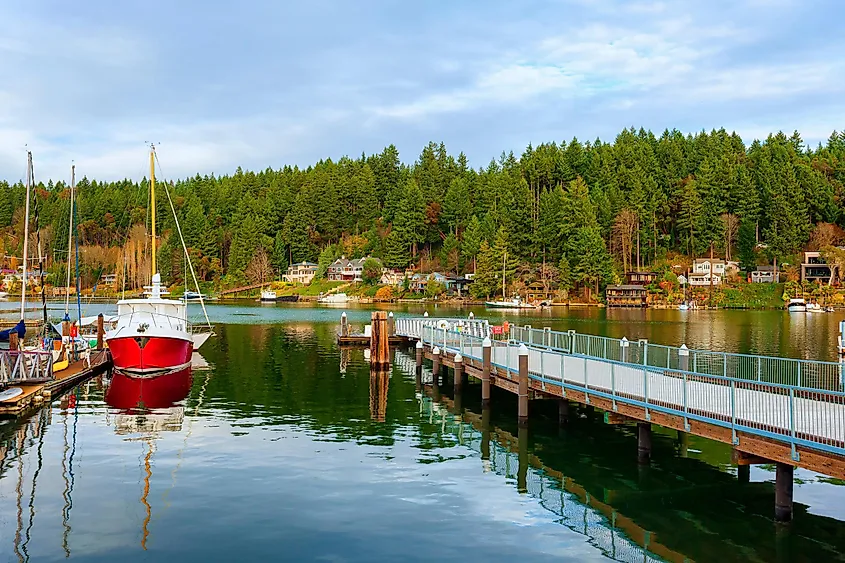 Gig Harbor's 12,400 residents should be among the most envied people on Earth.  They have year-round access to a historic waterfront reputed to be among the most stunning in the United States. From Harborview Avenue, for instance, it is possible to catch a glimpse of the 14,410-foot Mount Rainier, which boasts the highest volcanic peak in America outside Alaska and Hawaii. Aside from the town's captivating beauty, seniors can enjoy the routine of exploring Waterfront History Walk and Narrows Park to keep their muscles well-toned and their lungs consistently revitalized with some fresh, crisp air. Besides, the free-to-visit Harbor History Museum tells the story of the area through fascinating exhibits and displays. Still, here is the most exciting part. Financial technology site Smart Asset ranks Gig Harbor as the fourth best place to retire in the United States. Its number of medical facilities per 1,000 residents is unmatched by any other town in Washington.
Clarkston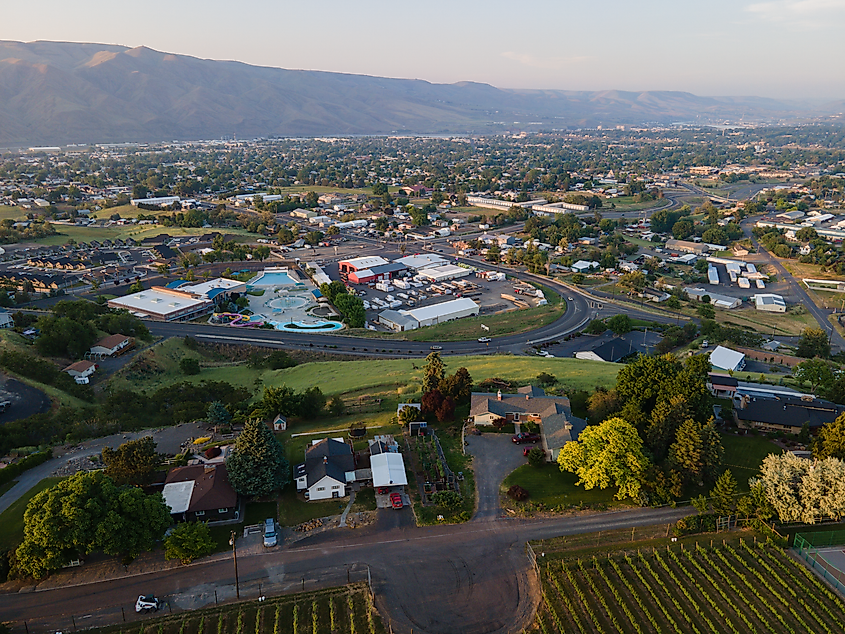 Clarkston is a photogenic eye candy that sits on the easternmost part of the state right along the border with Idaho. One of the town's most exciting features is the fact it forms part of the historic Lewis and Clark Valley, a panoramic expanse that plays host to the deepest gorge in North America. Home to about 7,300 residents, Clarkston offers the distinctive laid-back appeal of a small town coupled with numerous outdoor adventure options. Those mulling spending their golden years in this Pacific Northwest gem are on the right track. Weekends can be split between cruising the Snake River, the largest tributary of the Columbia River, and an incredibly picture-perfect natural wonder — and birding on its panoramic banks. In the evenings, relaxing at the 6-acre Granite Lake Park can be an addictive pastime. Once in a while, the about 9-mile away Chief Timothy Park should play host, where the peaceful atmosphere is perfect for cabin stays. Lastly, and just as crucial, Clarkston boasts some of the lowest tax burdens in Washington.
Sequim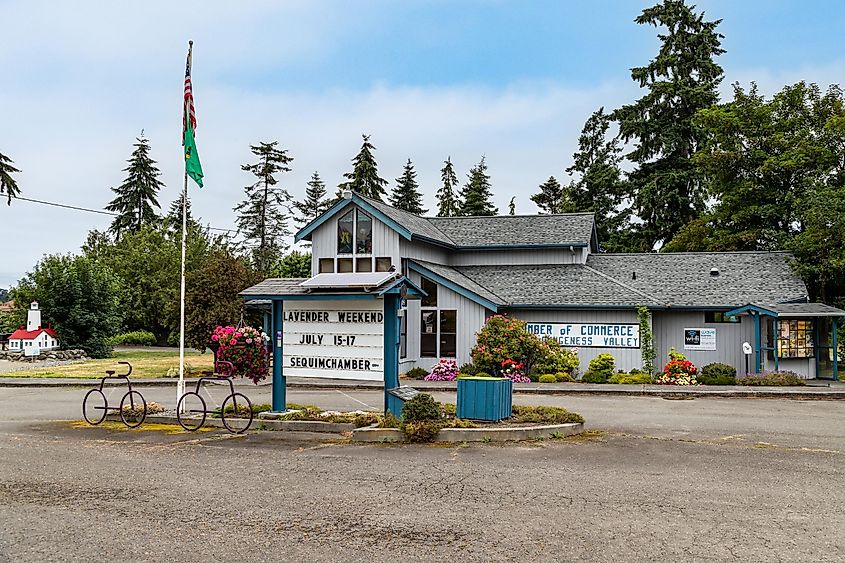 Framed by the ruggedness of the Olympic mountains, Sequim is a perfect retreat after years of office work. It boasts a downtown area that is quaint and charming — and streets studded with kick-ass eateries, eclectic boutiques, and locally-owned shops. Sequim Farmers Market offers all kinds of fresh farm produce — amid some entertaining music. For seniors seeking the company of peers, Sequim boasts the highest percentage of residents aged 65 years and above. That means you can reminisce about the good old days with people with whom you share some of life's most cherished experiences. Also, reputed to be the Lavender Capital of North America, the sight of blooming flowers is known to drench Sequim in panoramic beauty  — that is known to spontaneously lift up the mood of residents. As if that is not enough, the Dungeness Wildlife Refuge plays host to the longest natural sand spits in the world.
Port Orchard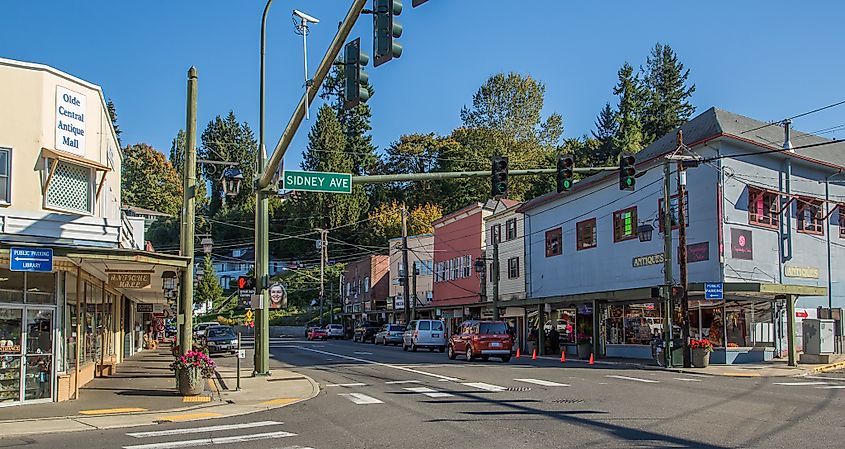 Port Orchard is a refreshing Neverland of approximately 16,700 residents that sits on Puget Sound's Sinclair Inlet. Its location offers delightful waterfront panoramas — amid an atmosphere that is laid back, sweet and slow-paced. As a senior, the experience of shopping at Port Orchard Night Market is one you will be looking forward to, where great food shares space with vintage clothing, unique gifts, and beautiful ceramics. Besides, antique stores such as the popular Josephine's Mercantile are famous for their tons of unique items and are quite a pleasure traipsing through. For something to read, regardless of the genre, and to keep the brain sharp, Salmonberry Books boasts an impressive number of engaging reads, besides cute stickers and art prints. And if you want to catch a live performance, Washington Centre for the Arts will be at hand.
Lynnwood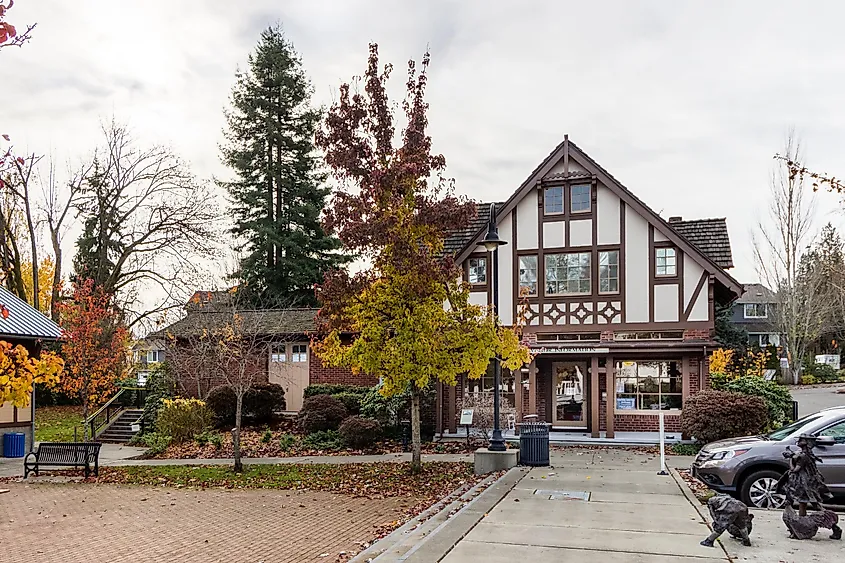 Lynnwood is a Washington charmer known to keep residents, including seniors, always up and about. Conveniently located just about 16 miles from Seattle, and hence within smelling distance of big-city amenities and attractions, there is never a dull moment at Lynnwood. While it is foremost a shopper's paradise, with malls such as Alderwood offering retail adrenaline, Lynnwood boasts several other attractions. North Lynnwood Park features a scenic lake, heart-melting greenery, and a ravishingly quiet environment. For seniors in love with history, including the events of the Second World War, Northwestern Veteran Museum will be quite engrossing. On the flip side, book lovers will get a blast at the Lynnwood Library, whose impressive collection is accessible to residents. Lastly, fitness-conscious seniors will want to enroll for group fitness classes at the adventure-packed Lynnwood Recreation Centre.
Snohomish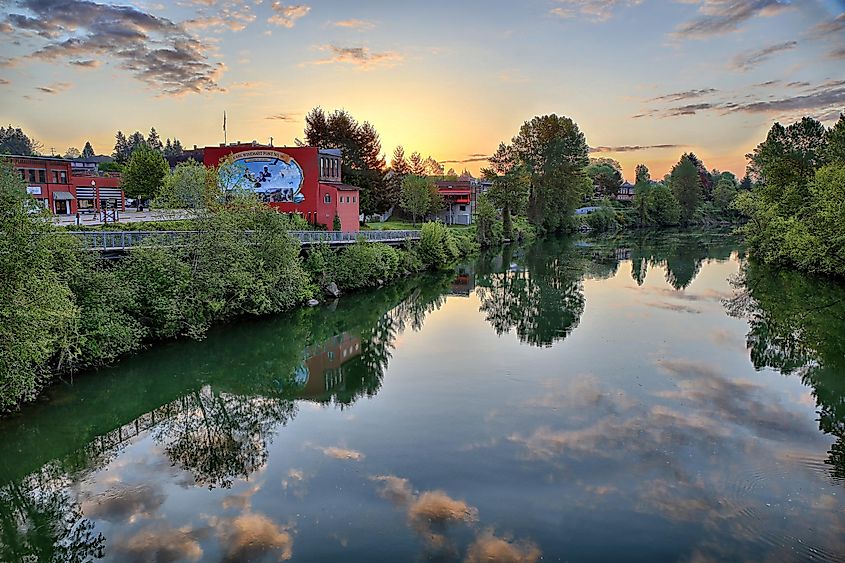 Snohomish is a town of about 10,900 best known as the Antique Capital of the Northwest. The town's historic district is a gem — and one that residents and visitors hardly get enough of. As a senior, strolling along the river will quickly become an addictive routine — as, once in a while — enjoying a meal at Andy's Fish House or any other inviting restaurant along that picture-perfect stretch. Besides, numerous antique shops and boutiques line the streets and will pique the interest of residents. Alternatively, seniors can spend their weekends locking eyes with waterfowl, deer,  or river otters at the relatively secluded Spencer Island Park. Snohomish is also among the oldest towns in this corner of Washington, and features homes — some of which date back to the 17th century.
Anacortes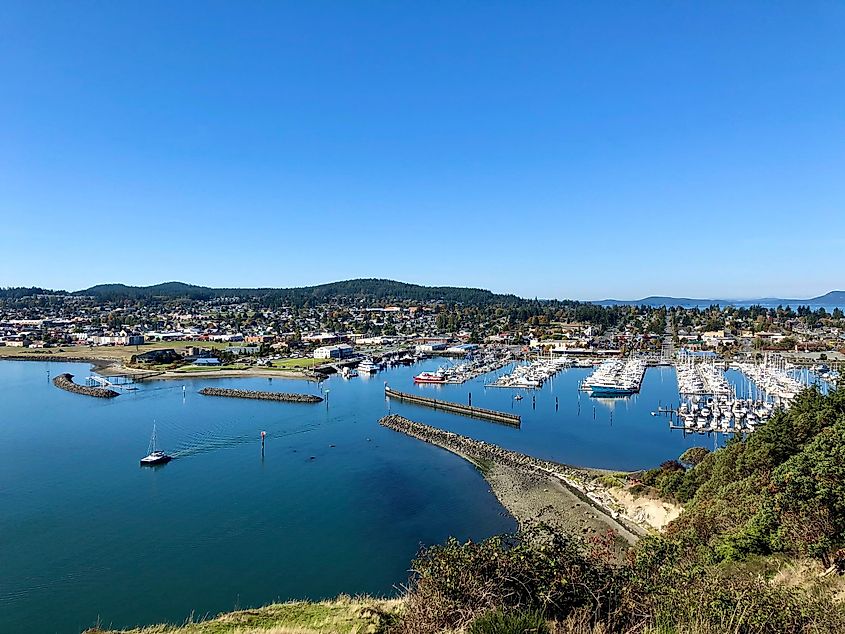 Retiring at Anacortes involves joining about 18,000 others who already comprise a tight-knit community living their dream life on the Salish Sea, amid gorgeous waterfront vistas and spectacular scenery. The surrounding San Juan Islands offer opportunities for island-hopping, while having a close-up view of some animals you have only encountered in NatGeo documentaries — or in hard-covered textbooks. The sunsets around Anacortes, especially at Cap Sante, are magical and often put a warm glow in the hearts of onlookers. The town's historic waterfront defies superlatives and is a pleasure to stroll through. What's more? In spring, you can even lock eyes with the largest animals in the world at the whale-watching spots around. For seniors who want to enjoy their afternoons floating on the water while inhaling postcard-perfect views, Anacortes may just be what your doctor will recommend.
Port Townsend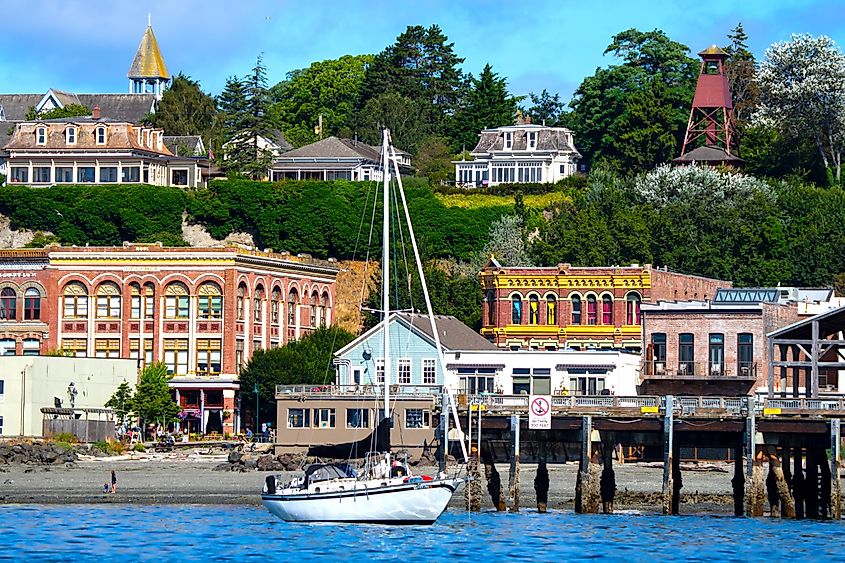 Port Townsend is a town of about 10,600 tucked away in western Washington's Olympic Peninsula. Victorian-style architecture is prominent in the townscape — and is a nostalgic call-back to simpler times. Situated around 45 miles from Seattle, senior citizens have convenient access to big-city amenities and services. Fort Worden Historic Park offers more than 11 miles of hiking trails, and more than 8 miles of biking trails, in addition to several adventure opportunities, including swimming, bird watching, and beach exploration. Ranked among Budget Travel's Coolest Small Towns In 2023, and not in Washington but the whole country, Port Townsend's aesthetic appeal is mind-blowing. Most of this beauty finds expression at the Port Townsend Historic District, whose full expanse is now listed on the National Register of Historic Places. For perspective, Port Townsend is only one of three Victorian seaports on the register of historic places.
Hoquiam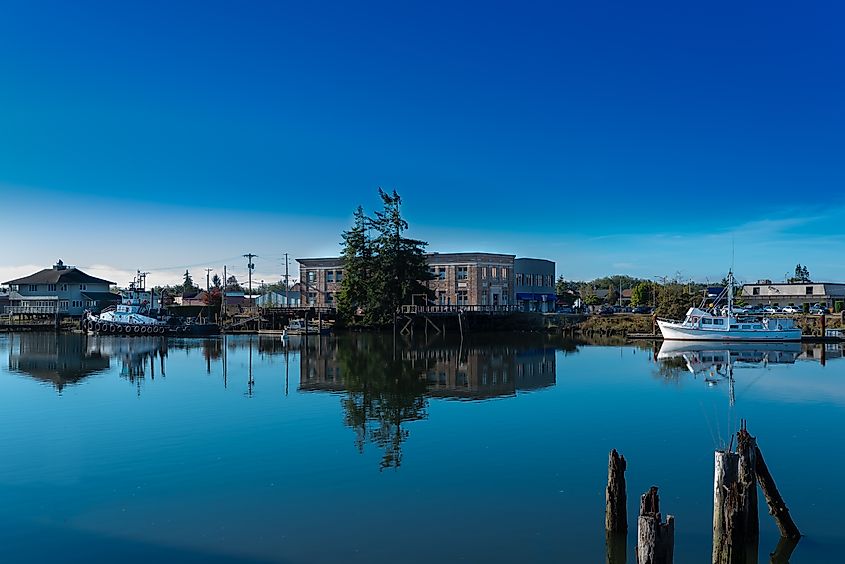 Rounding off this list is the town of Hoquiam, a tasty eye candy adjacent to Aberdeen — and located about 12 miles from the shores of the world's largest ocean. This town lies at the mouth of the river that lends it its name — in western Washington's Grays Harbor County. Attractions within the town include Hoquiam Castle, a feature of the town since 1897 now listed on the National Register of Historic Places. Another draw,  and one that will tickle the fancy of big-screen lovers, is the 7th St. Theatre, which, for its old-style atmosphere, could be the only one of its kind on the West Coast. Also, the 85-year-old Hoquiam Olympic Stadium, exclusively made of wood, is quite a sight to behold. But the best part is Hoquiam is a small town where you can be on a first-name basis with both your next-door neighbor — and a restaurant server down the street.
The Take-home
After slogging it out for years with hardly any minute to rest, everyone looks forward to the period of retirement. Ideally, this should be a transition from jammed midtown areas to wide-open spaces; cookie-cutter architecture to charming and authentic townscapes — and glass and glitter — to fields of wildflowers, rolling hills, and friendly neighbors. Fortunately, the Evergreen State, as Washington is called, is studded with several small towns offering features ideal for retirement. From Gig Harbor which financial technology company Smart Assets ranks as the fourth-best place to retire in the United States, to Hoquaim, a Washington secret that hosts a one-of-a-kind Pacific Northwest Theatre, Washington brims with numerous retirement options.