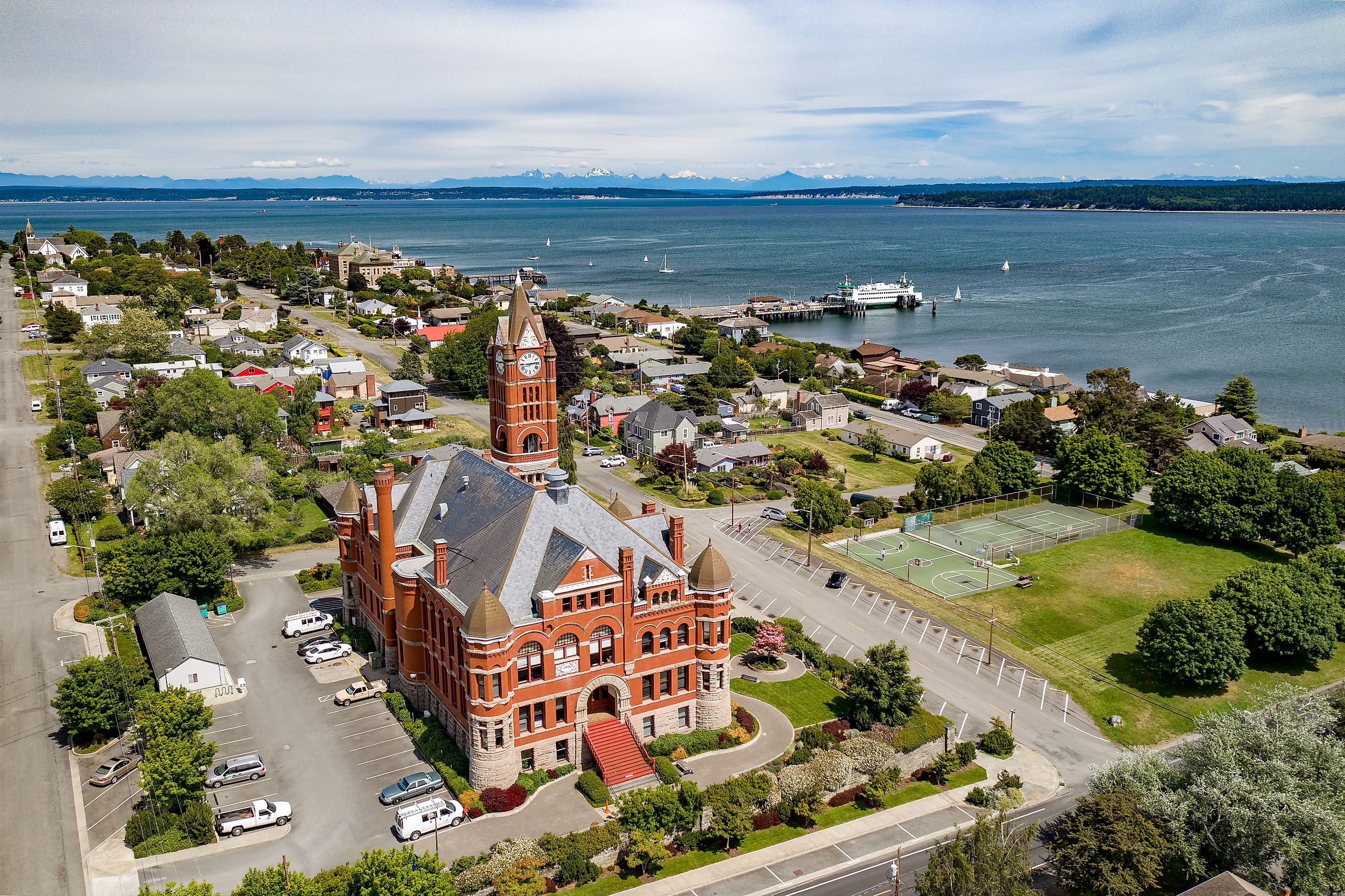 9 Oldest Founded Towns To Visit In Washington
Washington is famous not only for its stunning vistas but also for its opulent historical heritage. Among the many settlements that dot the countryside, these nine towns stand out as the most ancient established colonies in the state. These towns have seen the advancement of time and maintain their venerable importance, proffering visitors a glint into Washington's past. From the enchanting town of Thorp, hidden amidst mountains and streams, to the picturesque coastal town of Coupeville, each community has its own special charm.
Thorp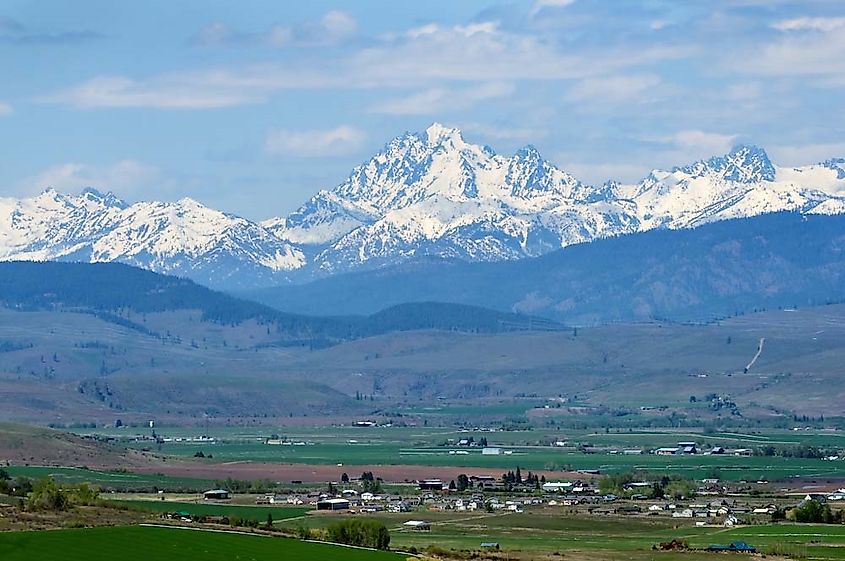 Thorp, one of the oldest settlements in Washington, is a secret gem tucked away in Kittitas County. This delightful town has the magnificent magnificence of the Cascade Range and the Yakima River around it. Thorp provides a remarkable experience for nature aficionados and history nerds alike. The town's formation dates back to the mid-1800s, making it a vivid testimony to Washington's affluent history. One of the principal attractions of Thorp is the Thorp Mill, a traditional flour mill that stands as an emblem of the town's early industrial heritage. Constructed in 1883, the mill highlights the area's farming pertinence and provides a view into the past. To enjoy the captivation of Thorp, a tour of the Olmstead Place State Park is essential. This park saves the inheritance of the region's early settlers and offers pathways, picnic sites, and a chance to find out about the past of the area. 
Steilacoom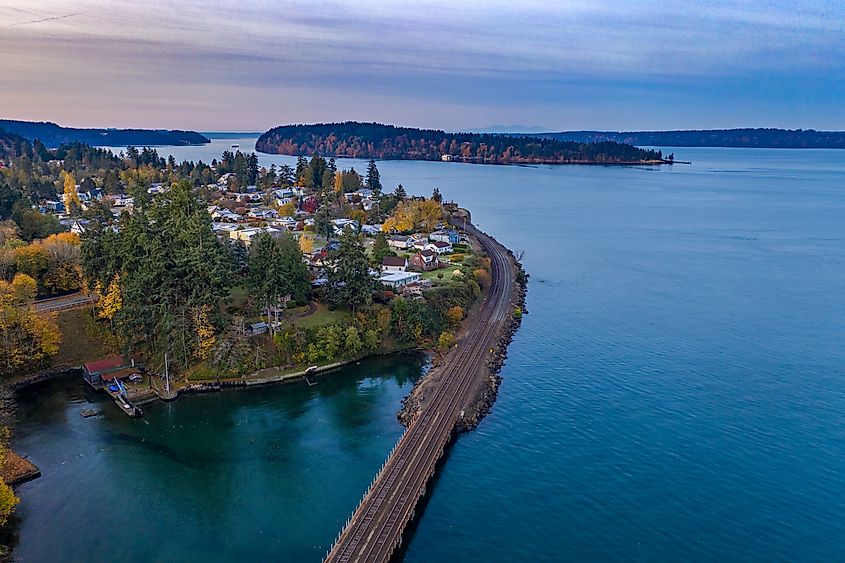 Steilacoom, located upon the seashores of Puget Sound, bears the prestige of being the oldest-built city in Washington. It's beginning in 1854 makes it a crucial goal for chronicle aficionados and those desiring placid coastal knowledge. This delightful town flaunts an affluent marine history and dazzling landscape. Steilacoom's nearness to the water permits travelers to savor several marine-based activities such as sailing, paddling, and angling. For a glimmer into Steilacoom's past, a visit to the Steilacoom Historical Museum is encouraged. Housed in a renovated 1857 edifice, the museum parades relics and exhibits that emphasize the town's chronicles, incorporating its part as a key supply focal point during the mid-1800s. Another remarkable fascination in Steilacoom is Sunnyside Beach Park. This opulent waterfront park presents breathtaking vistas of sound, picnic regions, and a playground for families to relish. A wander along the sandy beach serves as a serene refuge from the animated city lifestyle.
Coupeville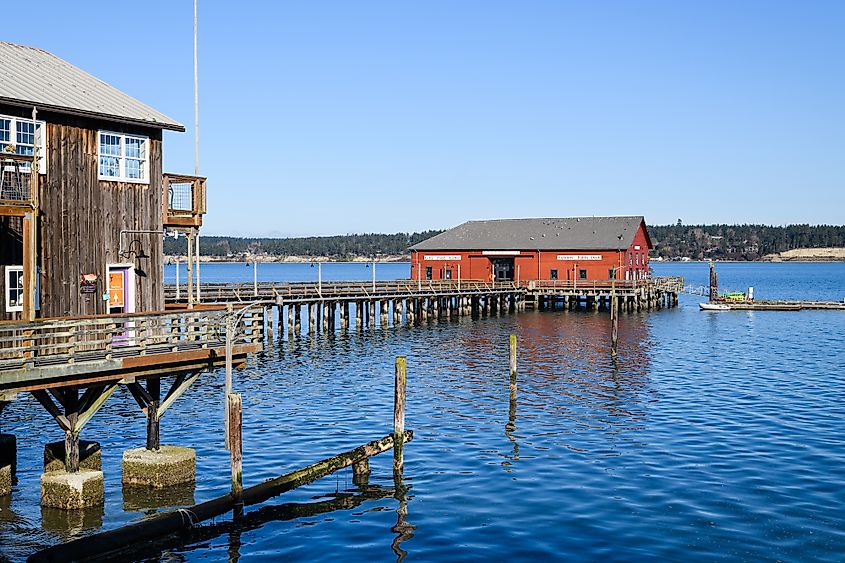 Hidden away on Whidbey Island, Coupeville is a captivating beachside township that evokes antique grace and breathtaking loveliness. Established in 1852, it is one of the oldest towns in Washington and a favorite destination for those seeking a tranquil seaside escape. The age-old Coupeville Wharf, erected in 1905, is an absolute must-see, offering gorgeous vistas of Penn Cove and an opportunity to explore the region's water-borne culture. Nature enthusiasts will love Coupeville's panorama. The town is snuggled between the rugged Olympic Mountains and the depths of Penn Cove, providing a breathtaking setting for outside endeavors. Enjoy a trek in Ebey's Landing National Historical Reserve, furnishing impressive sights of the seashore and countryside. The reserve also incorporates the traditional Fort Casey State Park, domiciled by an exquisite lighthouse and traces of armed forces structures from the early 1900s. With its quaint foible, historical greatness, and stunning natural surroundings, Coupeville provides a unique and bewitching experience for visitors. 
Port Townsend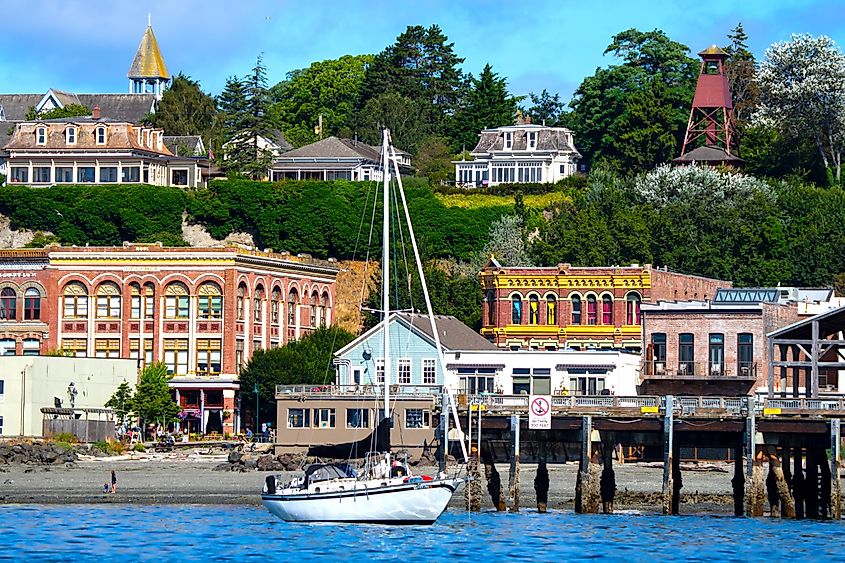 Lodged at the northeastern nub of the Olympic Peninsula, Port Townsend is an enthralling town that combines Victorian charisma with stunning natural beauty. Established in 1851, it is one of the earliest settlements in Washington and a designated National Historic Landmark Area. In the heart of Port Townsend lies a wealth of Victorian construction, with refurbished edifices that house art exhibitions, boutiques, and cafes. The town is famous for its animated art culture and arranges a variety of festivals and activities throughout the year, comprising the celebrated Wooden Boat Festival. Nature aficionados will be amazed by the encircling scenery. Port Townsend locates on the marvelous Puget Sound, offering options for boating, canoeing, and whale watching. Fort Worden State Park, a former armed forces fortress, is now a recreational paradise with miles of paths, beaches, and aerial views of the sound. With its amalgamation of past, natural grandeur, and cultural animation, Port Townsend is an ideal location that caters to a large assortment of interests and provides an unparalleled experience.
La Conner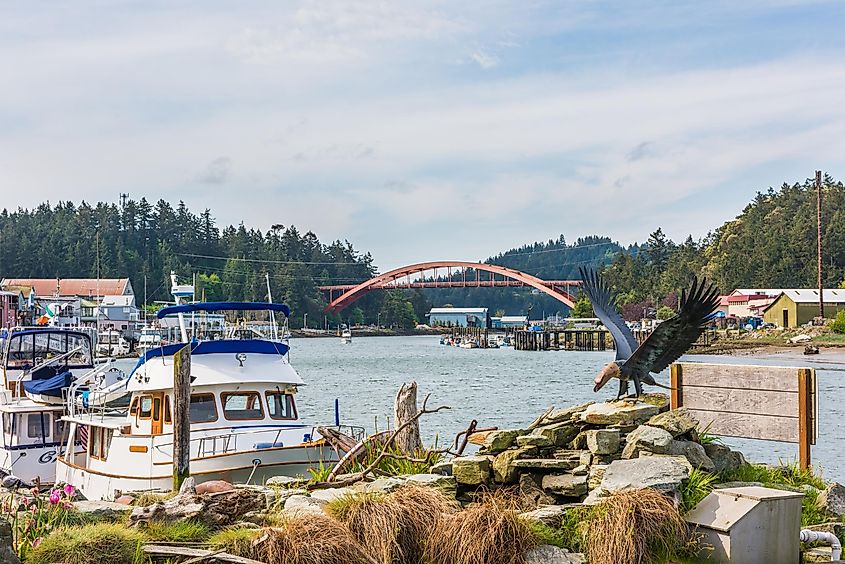 Tucked away near the Swinomish Channel within Skagit County, La Conner is a pleasant municipality that provides a captivating mixture of customs, creativity, and beautiful scenery. Established in 1867, it is one of the oldest settlements in Washington and a favored destination for those looking for a peaceful haven. La Conner's traditional downtown displays its long-standing heritage. Amble along the roads ornamented with preserved edifices that are now filled with art galleries, one-of-a-kind stores, and comfortable restaurants. The community is prestigious for its dynamic art realm, with many galleries exhibiting artworks by regional creators. Nature devotees will be charmed by the nearby surroundings. La Conner locates in the majestic Skagit Valley, notable for its tulip fields that come alive with vivid hues during the springtime. Take a scenic drive around the valley or explore the close-by Skagit Wildlife Area, populated with a range of avian species and other wildlife. With its small-town appeal, artistic allure, and stunning natural environment, La Conner provides an unequaled and idyllic experience for visitors.
Tekoa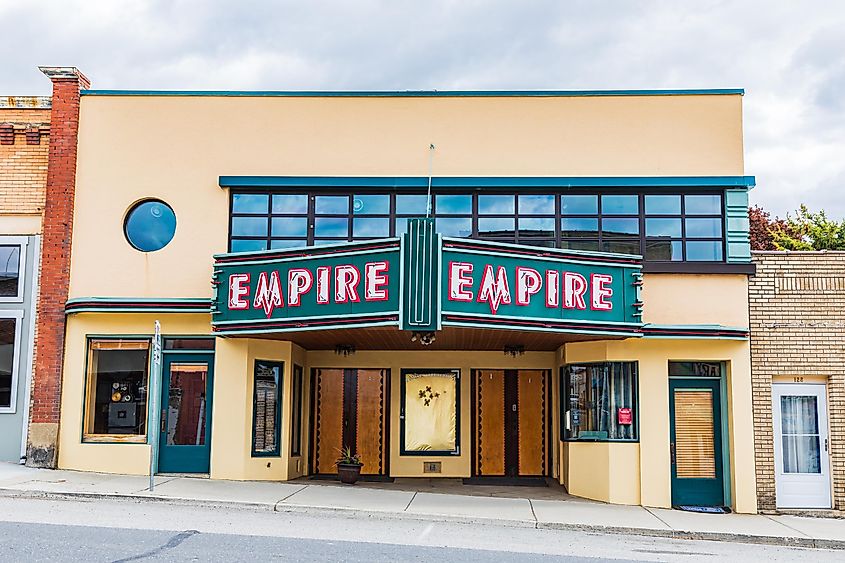 Hidden in the swells of Whitman County lies the idyllic hamlet of Tekoa, a place where people are invited to take a time-travel voyage and discover its deep railroad roots. Founded in 1889, it is amongst the oldest towns in Washington and holds a special place in the vicinity's annals. The downtown area of Tekoa is famous for its well-preserved vintage edifices that evoke the railway era of the town. The Northern Pacific Railway Depot, erected in 1889, is a reminder of Tekoa's past and now houses the Tekoa Museum, where guests may peruse the railroad timeline of the area and the results of the railway's effect on the region. Encircled by picturesque countryside, Tekoa has a variety of options for outdoor pursuits such as hiking, twitching, and sightseeing in the neighboring Palouse Falls State Park. The park features a breathtaking sight of waterfalls descending into a deep canyon, creating an impressive background for photographers and nature enthusiasts. With its miniature town allure, railroad heritage, and stunning natural scenes, Tekoa presents a unique glimpse into Washington's history and an ideal refuge from the turmoil of modern life. 
Spangle
Situated on the undulating slopes of Spokane County, Spangle is a diminutive town that exemplifies small-town allure and a venerable historical legacy. Founded in 1872, it is one of the earliest towns in Washington and provides visitors with a glimmer into the past. Spangle's downtown area contains maintained edifices that signify its historic importance. Take a peaceful meander and admire the aesthetic grandeur of structures like the Campbell House Building. These points of interest serve as reminders of the town's vivid past. To gain knowledge about Spangle's chronicle, a visit to the Spangle Museum is a must. Nature devotees will esteem the town's nearness to outdoor leisure areas. Neighboring Iller Creek Conservation Area furnishes panoramic hiking trails, spotlighting the natural beauty of the encompassing area. With its ancestral heritage, picturesque environment, and affable community, Spangle presents a gratifying retreat for those searching for a zest of small-town life.
Roy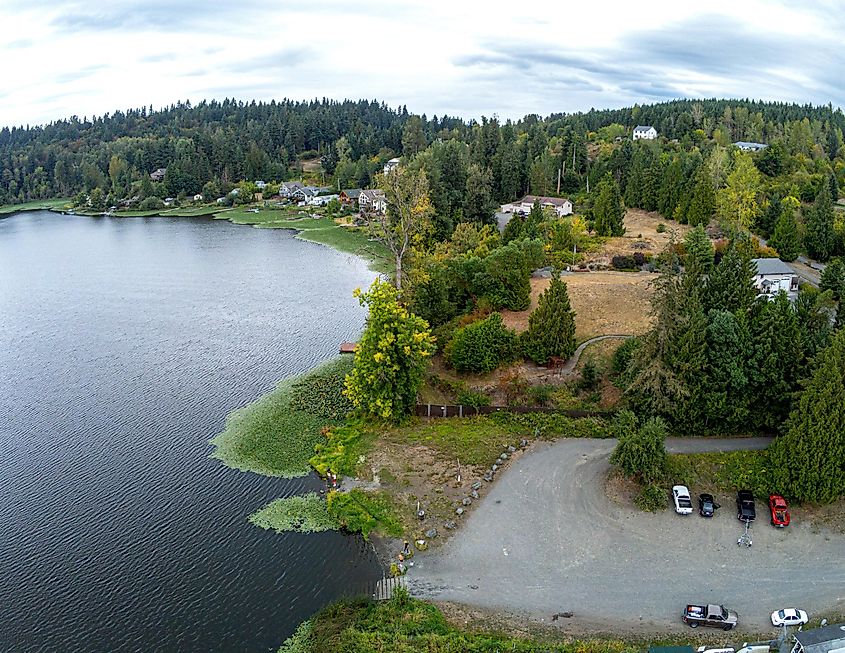 Nestled in Pierce County, Roy is a hushed hamlet that enraptures holiday-makers with its peaceful landscapes and close-knit collective. Established in 1888, it is one of the oldest settlements in Washington and provides an enthralling reprieve from bustling city life. The town's quaint downtown district displays antique edifices, incorporating the Roy General Store, which has been serving the locals since the early 1900s. Peruse local shops, antique stores, and cozy bistros that contribute to Roy's small-town allure. Roy has the picturesque beauty of the Nisqually River and the Cascade foothills around, affording plenty of possibilities for external recreation. With its towering heights and gorgeous panoramas, the nearby Mount Rainier National Park is a must-see destination for nature aficionados. With its tranquil air, stunning natural surroundings, and a powerful sense of commonality, Roy conveys a refreshing hiatus for those hunting a more measured pace of life.
Wilkeson
Nestled in the foothills of the Cascade Mountains, Wilkeson is a historic town that provides a singular mix of pristine beauty and vigorous mining history. Established in 1877, it is one of the oldest towns in Washington and a doorway to the gorgeous Mount Rainier National Park. Wilkeson's downtown area flourishes with well-maintained old-fashioned buildings that resemble its mining past. The town was once bustled with coal mining activity, and remains of this period are in constructions such as the Wilkeson Coke Ovens and the Old Wilkeson Grade School, serving as a community center. Nature lovers will love the town's closeness to Mount Rainier National Park. With its towering mountains, glaciers, and plentiful wildlife, the park supplies many possibilities for trekking, camping, and attractive drives. The nearby Carbon River offers a lovely setting for fishing and picnicking. With its luxurious background, picturesque natural environment, and community activities, Wilkeson is a secret gem for those looking for an unforgettable experience in Washington.
Venturing into the nine oldest towns established in Washington is comparable to taking a voyage through the state's prosperous past and sublime beauty. From the tranquil coastal ambiance of Thorp and Steilacoom to the appealing seaside allure of Coupeville and Port Townsend, each town furnishes a one-of-a-kind opportunity that sets it aside from the rest. These towns, with their well-preserved constructions, galleries, outdoor events, and community celebrations, request sightseers to rewind, become part of the local culture, and form everlasting recollections. Whether you're an aficionado of history, an admirer of nature, or seeking a tranquil retreat, the nine earliest-created towns in Washington provide a wide selection of experiences to appeal to all interests. Venture on a voyage to these remarkable destinations and discover the special attraction and heredity that sets them apart.