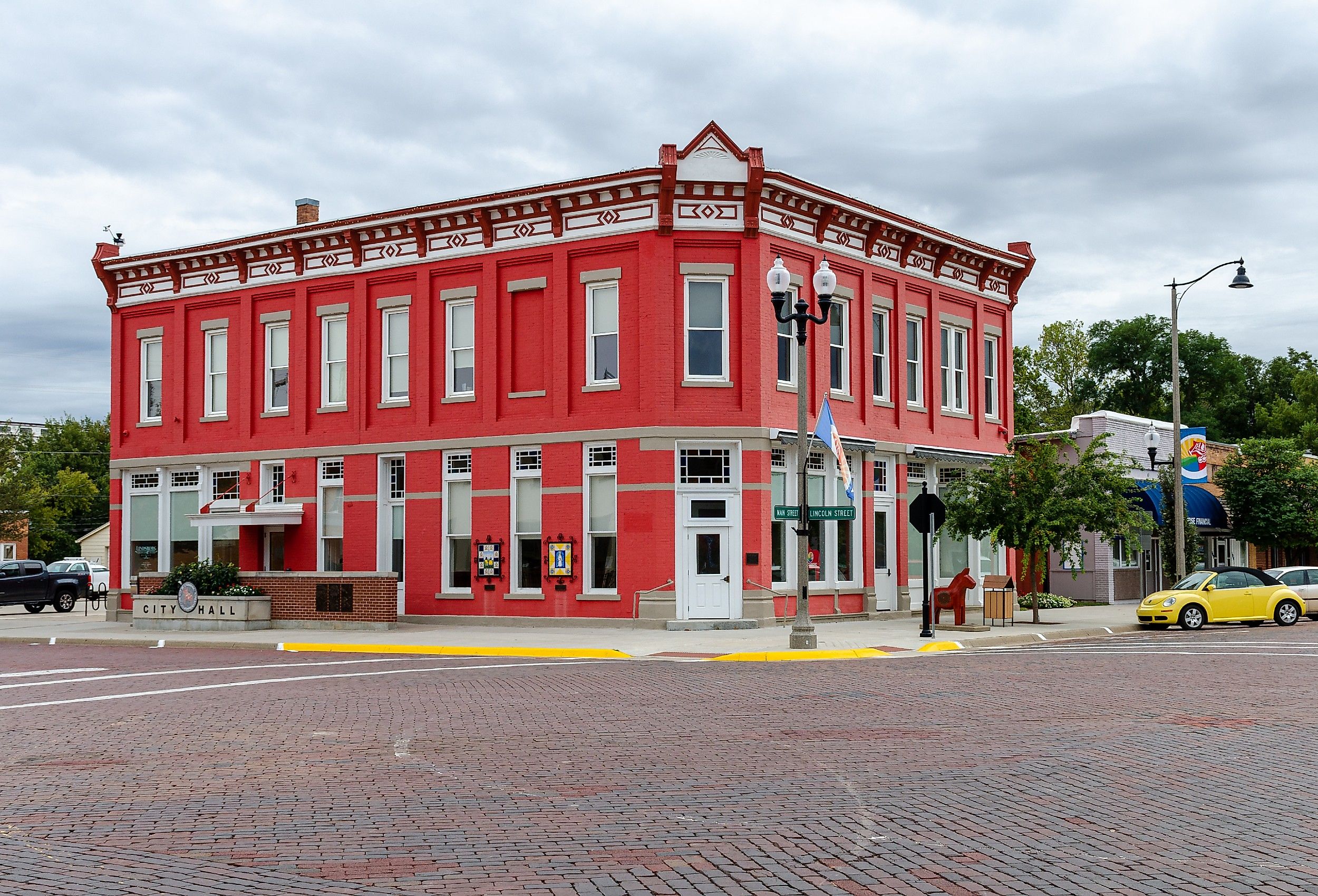 9 Best Small Towns in Kansas For A Weekend Escape
Kansas is home to several charming small towns that offer perfect weekend escapes. These towns have something to offer, whether you're interested in exploring Wild West history, immersing yourself in Scandinavian culture, or enjoying outdoor adventures. From Abilene, with its Eisenhower Presidential Library, to Lindsborg, known as "Little Sweden USA," and the picturesque Pittsburg, with its vibrant arts scene, these towns provide a variety of experiences. Embark on a journey to explore the best small towns in Kansas, where a rejuvenating and unforgettable weekend escape awaits.
Abilene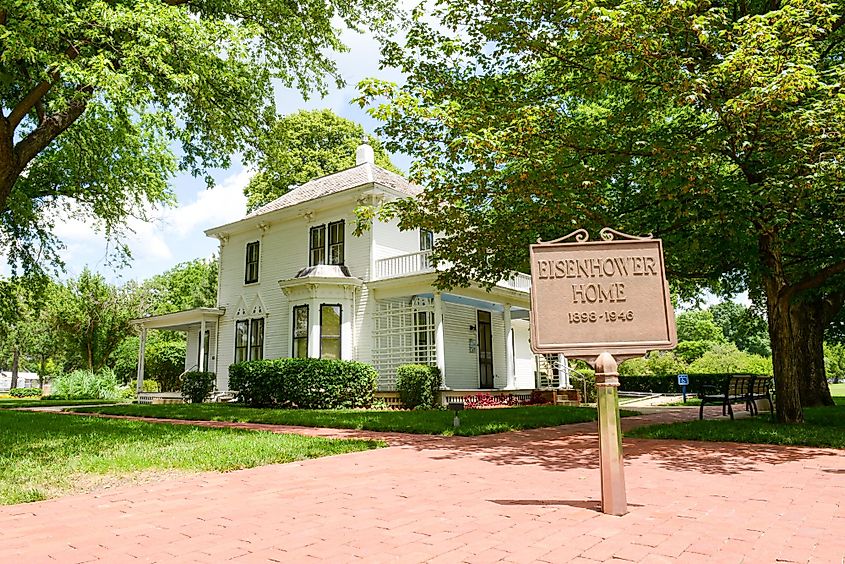 Abilene, Kansas, is a delightful small town, providing an enchanting escape for a memorable weekend getaway. Renowned for its rich Wild West history, Abilene beckons visitors to explore its fascinating attractions. One of the town's notable landmarks is the Dwight D. Eisenhower Presidential Library, Museum, and Boyhood Home. This exceptional destination provides a captivating glimpse into the life and legacy of the 34th President of the United States.
Deeply involve yourself in the historical ambiance by visiting Old Abilene Town, a meticulously recreated Wild West town with shops and captivating historical exhibits. Take a leisurely walk through the streets and embrace the atmosphere of the Old West. Abilene's small-town charm and unique historical offerings guarantee a memorable and enriching weekend away.
Dodge City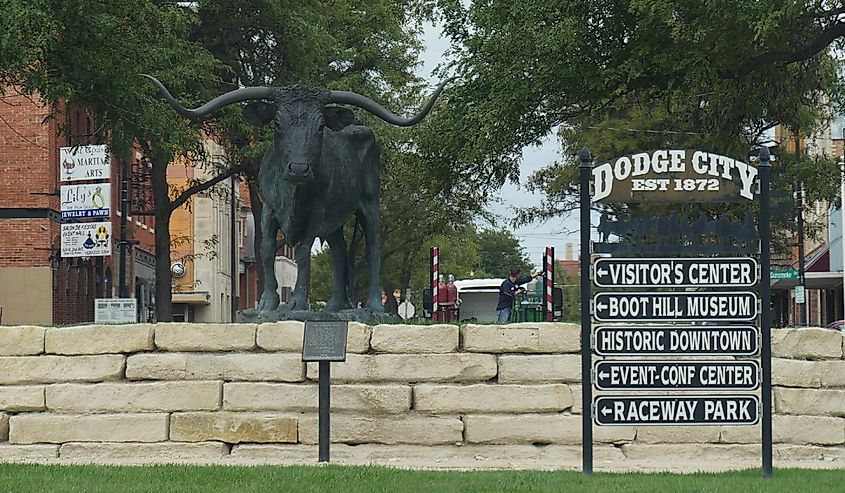 Step into the world of the Old West as you explore its notable attractions in Dodge City, Kansas. One of the town's remarkable historical sites is the Boot Hill Museum, where you can delve into the rich history of the Wild West through engaging exhibits and fascinating artifacts. Witness thrilling live reenactments of Wild West shootouts that bring the past to life and transport you back to the era of cowboys and outlaws. As you explore Dodge City's vibrant downtown area, you will discover a variety of shops, restaurants, and Western-themed establishments that add to the town's unique atmosphere. Whether you are a history enthusiast or simply seeking an adventure, Dodge City's Wild West charm and attractions make it an ideal destination for a memorable weekend away from the flashing city lights.
Hays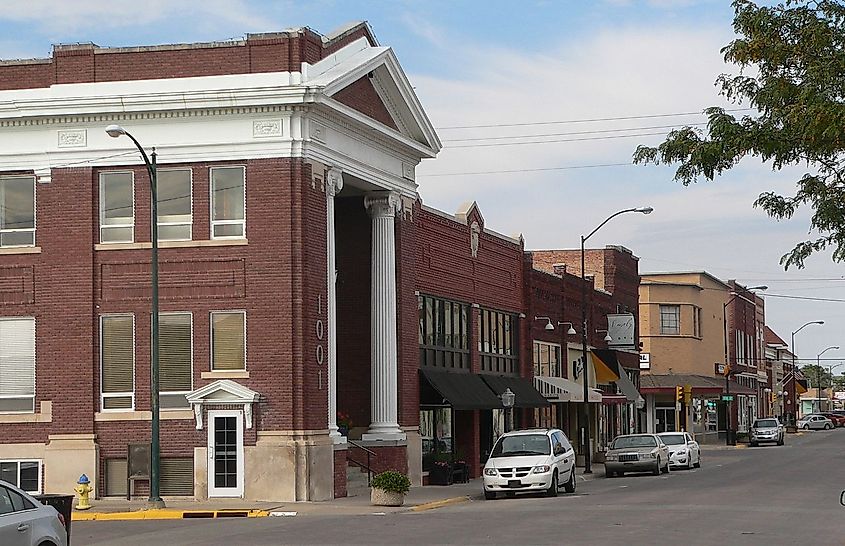 With its rich history and picturesque surroundings, Hays invites visitors to explore its notable attractions. The Fort Hays State Historic Site is one of the town's tourist attractions. This site features well-preserved historic buildings and exhibits that provide insight into the area's frontier past.
Nature enthusiasts will appreciate the nearby Sternberg Museum of Natural History, known for its impressive fossil displays and educational exhibits. Beyond its historical and natural offerings, Hays boasts a vibrant downtown area with charming shops and local eateries, engaging visitors in the town's warm and welcoming atmosphere. Whether interested in history or nature or seeking a relaxing vacation, Hays provides a perfect blend of attractions and small-town charm for an unforgettable escape.
Lindsborg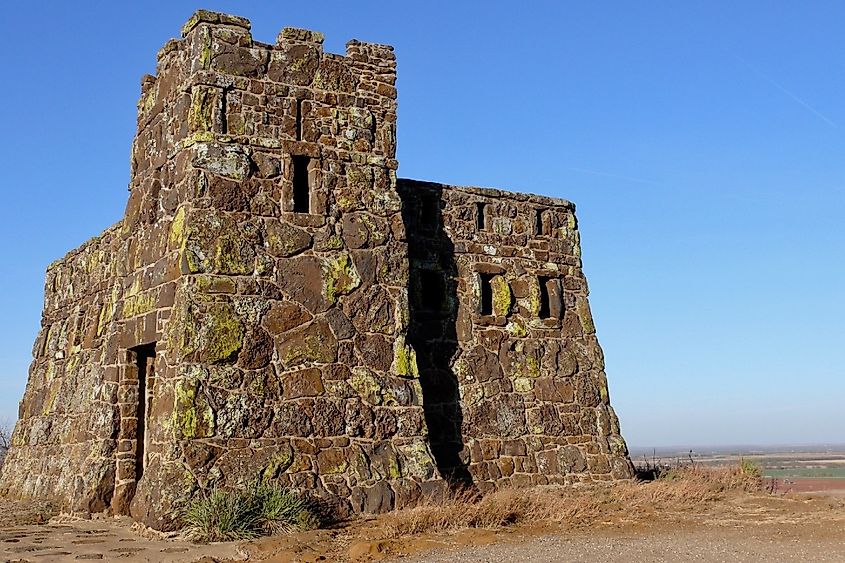 Lindsborg, Kansas, known as "Little Sweden USA," is a charming small Kansas town. Dive into the Scandinavian heritage that permeates Lindsborg's streets. Coronado Heights, a remarkable castle, graces the landscape as a scenic hilltop park that gives visitors sweeping panoramic countryside views. Saunter through the town's streets adorned with Dala horse displays, iconic symbols of Swedish culture.
Explore art galleries showcasing local talent, and visit the Birger Sandzén Memorial Gallery to admire the works of the renowned Swedish-American artist. Lindsborg also hosts the annual Messiah Festival of the Arts in the spring, a celebration of music and art that attracts visitors from far and wide. Indulge in authentic Swedish cuisine at local restaurants and experience the warmth and charm of this delightful town. Lindsborg promises a weekend getaway filled with Scandinavian culture, art, and a vibrant community spirit.
Atchison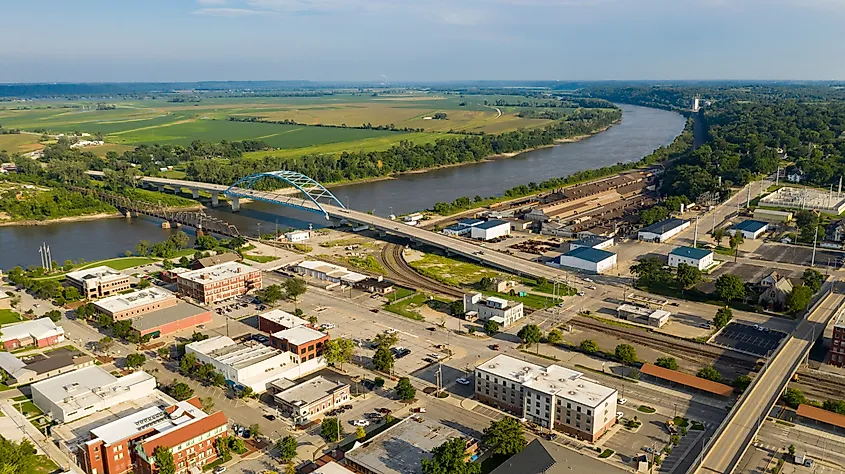 Steeped in Victorian-era charm, Atchison invites visitors to explore its notable attractions. One of the town's key attractions is the Amelia Earhart Birthplace Museum, a must-visit for aviation enthusiasts and history buffs. Delve into the life and accomplishments of the famous aviator in the same home where she was born.
As you wander through the town, you will be enchanted by its beautifully preserved Victorian-era homes and the picturesque riverfront. Amble alongside the riverwalk or enjoy a picnic in one of the waterfront parks. Atchison also hosts various events and festivals annually, adding to its vibrant atmosphere. With its rich history, beautiful architecture, and irresistible attractions, Atchison offers a delightful weekend escape for those seeking Victorian elegance and small-town charm.
Council Grove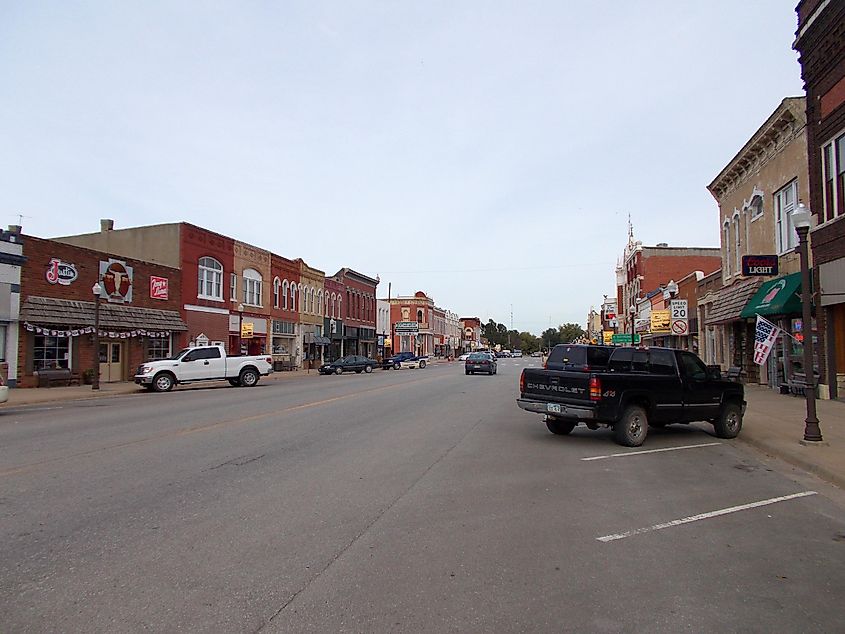 Council Grove, Kansas, is a small town steeped in history, providing an enthralling and enlightening weekend getaway experience. Fully absorbed in Native American and pioneer history, Council Grove invites visitors to explore its notable attractions. A site of significance is the Kaw Mission State Historic Site, where you can delve into the history of the Kaw tribe and the early settlement of the region. Take a moment to appreciate the significance of the Council Oak, a mighty tree that served as a meeting place for Native American tribes and pioneers.
Meander along the town's streets adorned with historic buildings and delightful shops, and savor a meal at the iconic Hays House Restaurant, known for its delicious comfort food. For nature lovers, Council Grove Lake also provides opportunities for outdoor recreation, including boating and fishing.
Wamego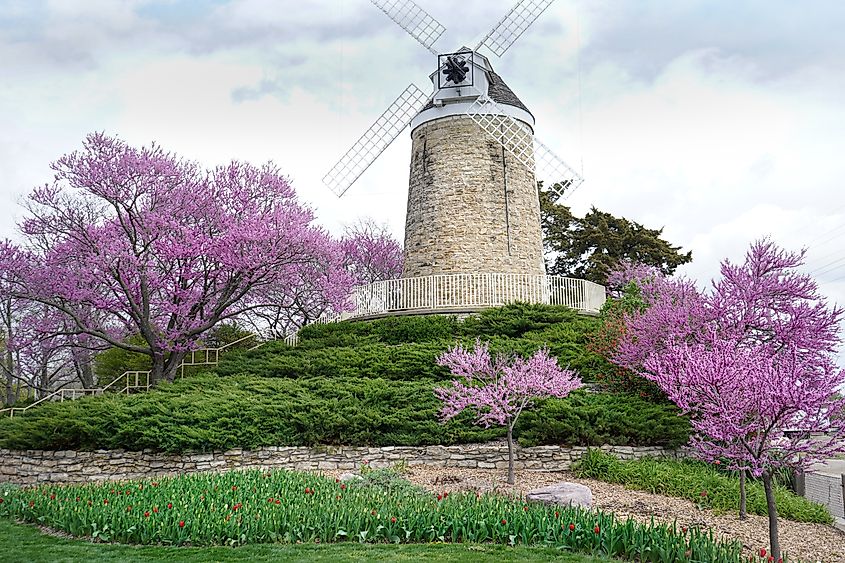 Wamego, Kansas, is a scenic small town east of Topeka that offers a whimsical getaway. Wamego City Park draws visitors from all over, offering a serene retreat with its lush landscapes and picturesque views of the windmill. Indulge in the world of Oz at the captivating OZ Museum, dedicated to everything related to "The Wizard of Oz." Explore the exhibits that pay homage to the beloved story and its creator, L. Frank Baum. Wamego also hosts the annual Oktoberfest, a festive celebration filled with live entertainment, parades, and family-friendly activities. Check out Wamego on a two or three-day getaway for a touch of magic and charm.
McPherson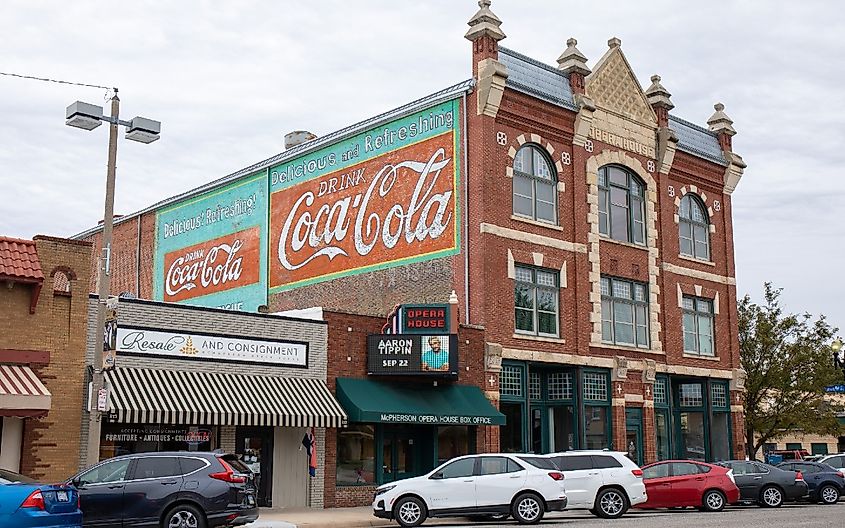 For a delightful weekend escape, with rich history, and fascinating attractions, stop into the charming town of McPherson, Kansas. Visit the McPherson Museum and Arts Foundation to explore exhibits that showcase the town's history and locals. Stumble upon the beauty of Lakeside Park, a scenic recreational area offering breathtaking views, walking trails, and picnic spots. McPherson also hosts various festivals and events throughout the year, providing an opportunity to experience the vibrant community spirit. McPherson is a perfect weekend getaway for those seeking a relaxing and enriching experience.
Pittsburg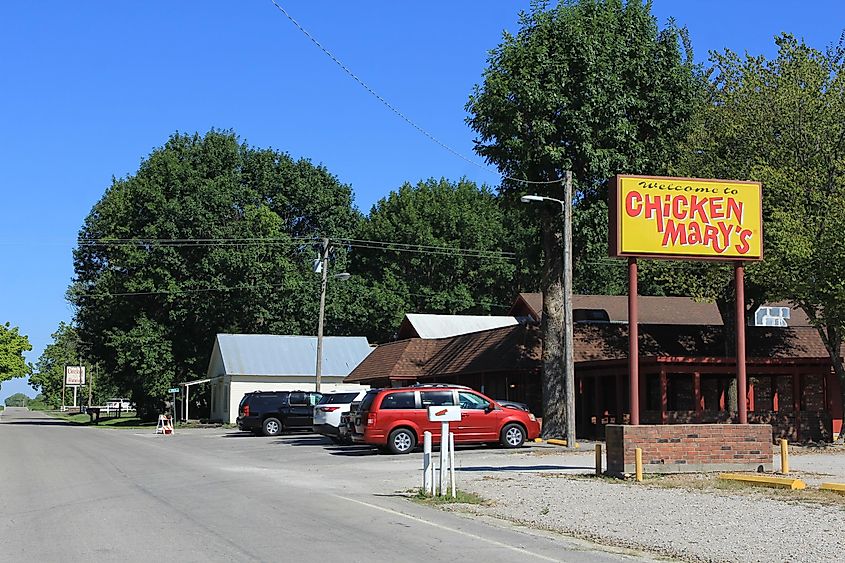 Escape for the weekend to the lively and diverse small town of Pittsburg, Kansas. Explore the stunning landscapes at the idyllic Pittsburg State University Nature Reserve, offering serene trails and opportunities for outdoor activities. Uncover the region's rich history at the Crawford County Historical Museum, where exhibits showcase the area's past. Explore the quaint and scenic downtown district on foot, known for its vibrant arts scene, local shops, and delicious eateries. Don't miss the opportunity to check out Chicken Mary's and savor homemade pies at Harry's Cafe, local favorites. Pittsburg also hosts regular Farmers' Markets and community events in Lincoln Park to round out the weekend.
Kansas' small towns are hidden gems that offer a wealth of experiences for a memorable weekend escape. Each town provides its distinct charm, whether stepping back in time to the Wild West in Dodge City or indulging in Swedish heritage in Lindsborg. With their rich history, breathtaking landscapes, and captivating attractions, these small towns in Kansas are perfect destinations for a rejuvenating weekend getaway.