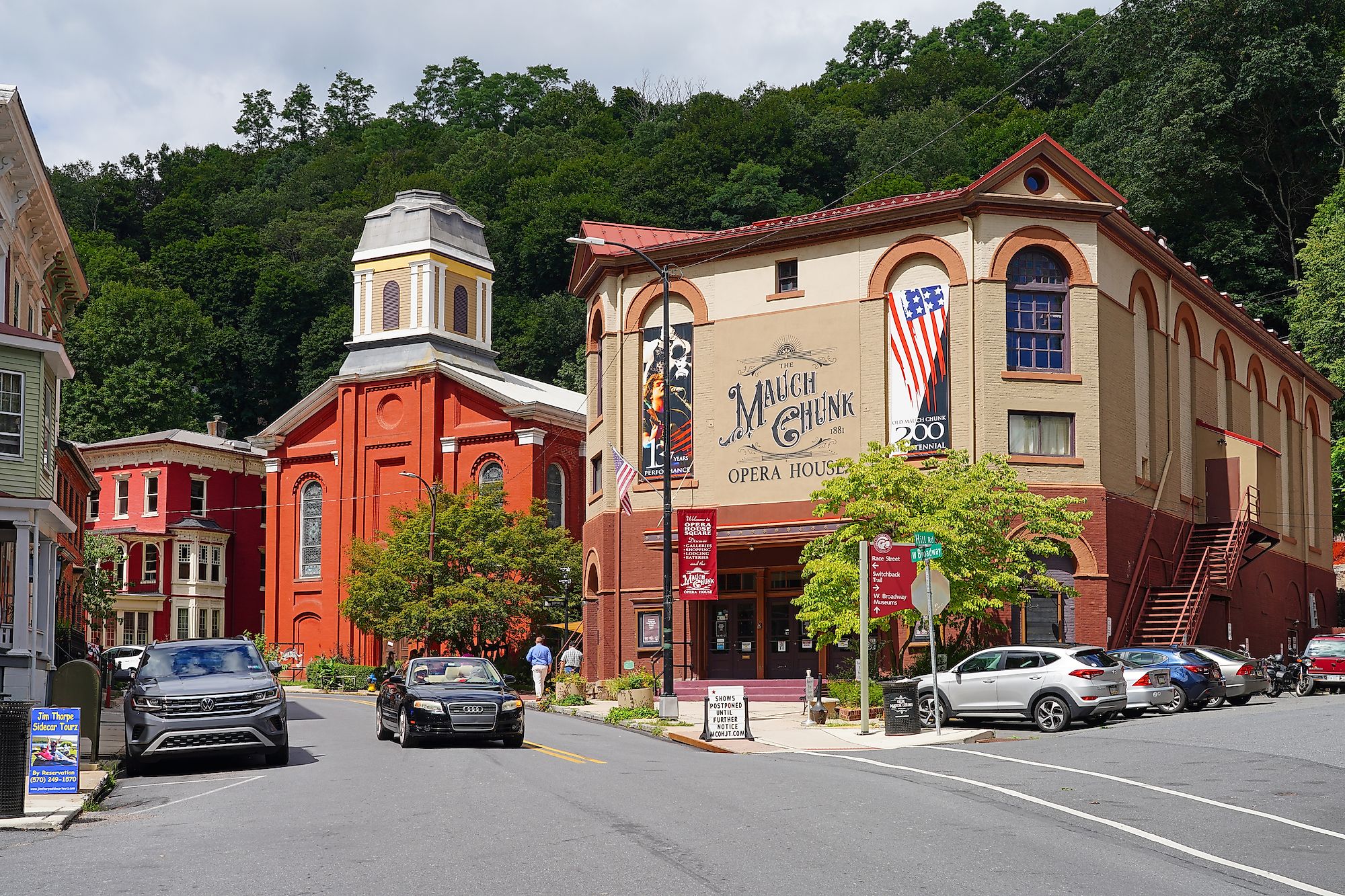 8 Towns In The Poconos Have The Best Main Streets
The Poconos is a mountainous region in the northeastern portion of Pennsylvania that is best known for its stunning views and pristine lakes. This part of the state has long been a hotspot for those looking to escape the daily grind of the big cities.
The region of the Poconos is vast and diverse. Dozens of small towns and hamlets are nestled between deep river valleys and along the shores of lakes. Each of these small towns has its own identity and atmosphere centered around its main streets. Here, you can truly experience what each of these towns has to offer. 
Jim Thorpe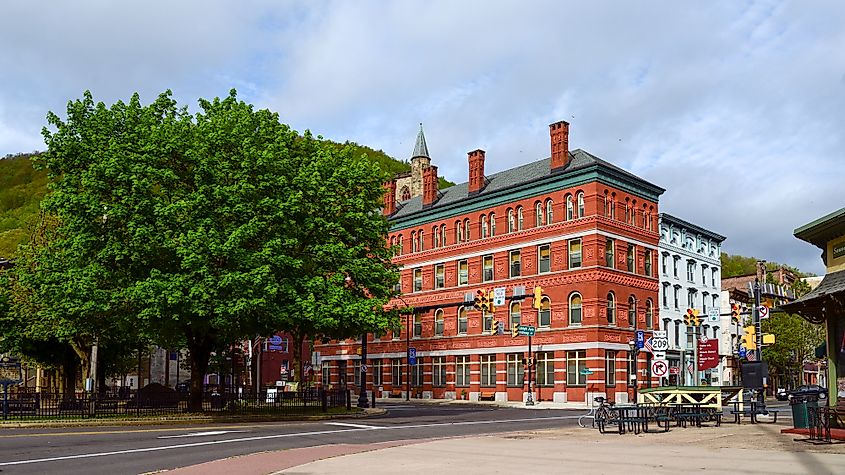 Since the mid-1800's Jim Thorpe has been a destination for some of the wealthiest and high profile Pennsylvanians. Jim Thorpe is by no means locked off for those who are not in the highest tax bracket, but if you want to experience the finer things in life while visiting the Poconos, then this town is for you. 
This town is equipped with some of the most extravagant and enchanting hotels in the area. All the most well-known hotels are located along the main street and are equipped with the charm and pizzazz of the century in which they were constructed. 
Make sure to take a ride along the town's trolley. This antiquated yet charming form of public transportation will allow you a take a gentle tour around Jim Thrope in the same manner as those well-to-do socialites all those years ago. 
Stroudsburg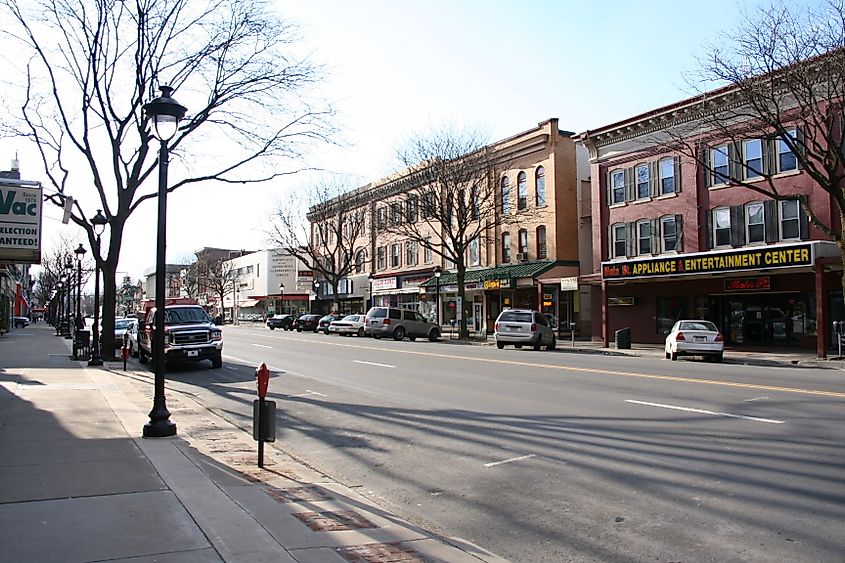 Located in the middle of the Poconos, Stroudsburg has a ton of character and flair despite being so small. Dozens of murals and other forms of street art are on full display as soon as you enter the town. This is most apparent along the main street of the town. 
After gazing at the stunning public artworks, many visitors sit at some of the local restaurants and bars. Stroudsburg is best known for making some of the region's highest-quality cider and having some great local spots to grab a quick meal. Most of the shops are locally run and family-owned, which only drives that sense of community and togetherness much further. 
Milford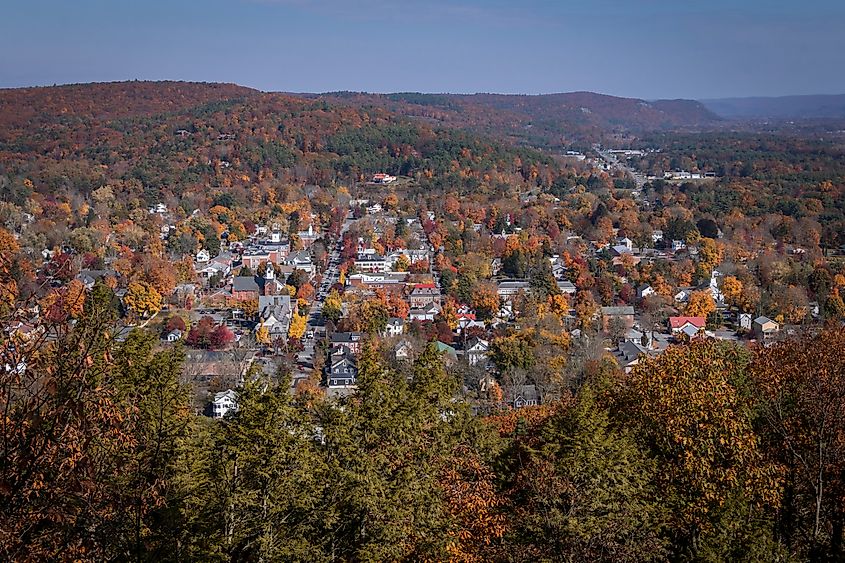 Milford is filled with countless historical sites and scenic views of the mountains and river. This town prides itself on its relative cleanliness and warm demeanor. The locals here are some of Poconos' most welcoming and hospitable people. 
The shopping in Milford is surprisingly good as well. Specialist boutiques and stalls line the main road that goes through town. Earthly Treasures is one of the standout businesses in the town. Here you can find all kinds of handcrafted jewelry and other accessories. Make sure also to visit the Gifford Pinchot House, one of Milford's most iconic attractions. It is just a short walk away from the high street. 
Honesdale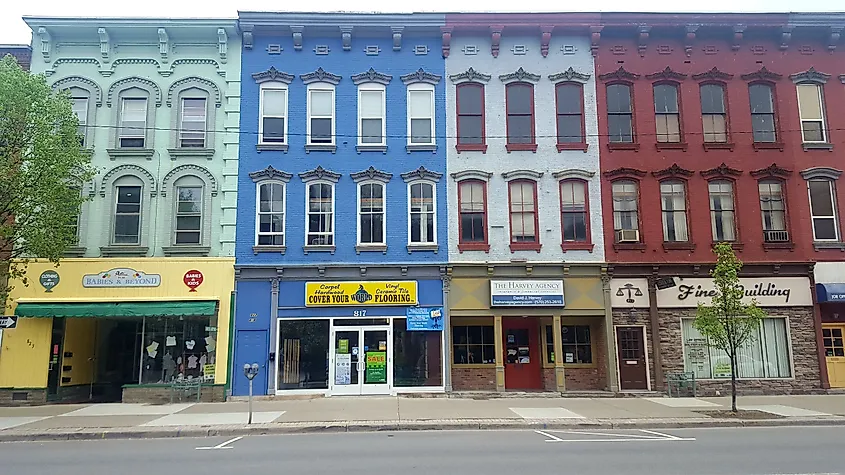 A combination of both the old and the new, Honesdale has done a fantastic job at retaining its traditional feel and character while also being able to modernize in all the best ways. Along the main strip of Honesdale, you will be greeted by a couple of local breweries, something that the locals take quite seriously. 
If you arrive at the right time, chances are you will be able to participate in one of the many annual festivals held right in the middle of town. During the summer, the Roots and Rhythm Festival comes to town and puts on a show that features mostly country and folk music from local artists as well as performances from other musicians in the Poconos region. Honesdale is a great place to go if you are looking for a good and wholesome family-oriented vacation. 
Hawley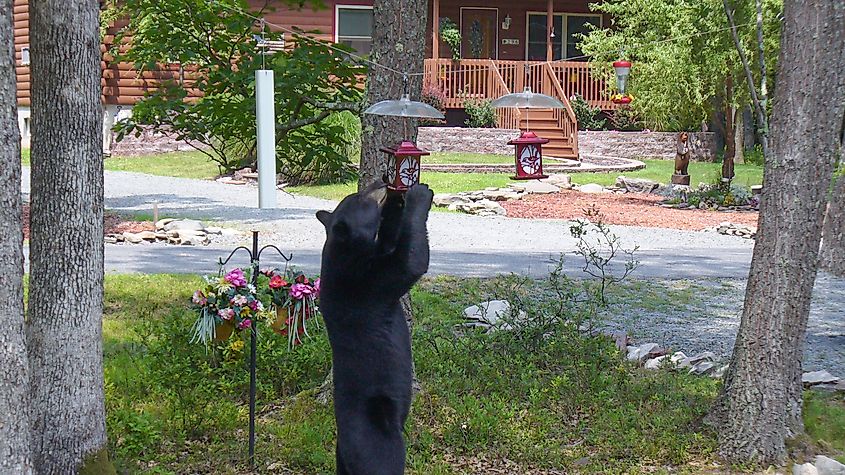 Hawley has a little bit of everything to offer to its visitors. This lively lakeside town is heavily focused on watersports and other similar activities. Boating, water skiing, and swimming are all common activities in the summer months. 
Walking through its historic downtown, you will find quaint shops and decade-old family-run dinners and restaurants, all of which lend a surprisingly varied kind of food and experience. Much of the food is either locally grown or raised. Chances are, if you sit down for a meal here, you will be tasting something that has gone from "farm to table." 
Tannersville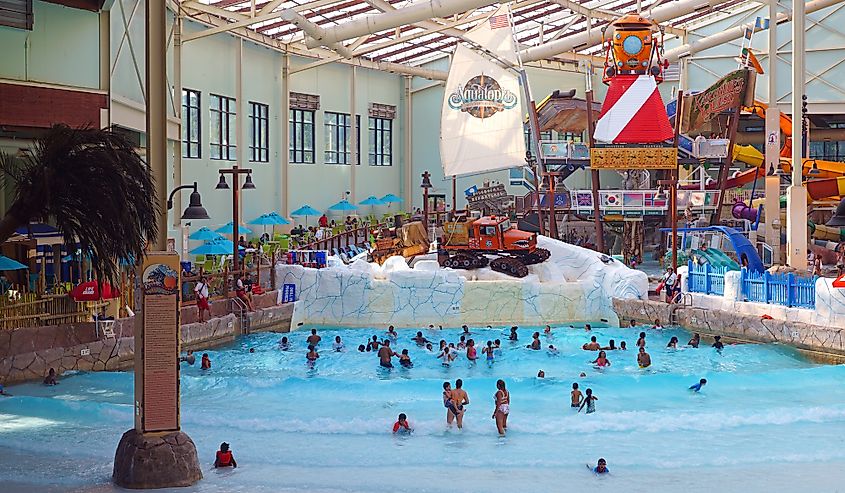 Tannersville is a great place to use as a base of operations to go adventuring in the nearby hill and mountains. There are a handful of zip line routes that are set up not too far from the town and it is certainly one of the more memorable and exhilarating ways to view the Poconos. 
Once the adrenaline rush wears off and you are ready to head back to town make sure you take a trip through Tannersville's main street. Here you will be able to find a great selection of dinners and shops filled to the brim with character. The Smuggler's Cove Restaurant and Barley Creek Brewing Company are great places to sit down after a long day of zipping through treelines. 
Palmerton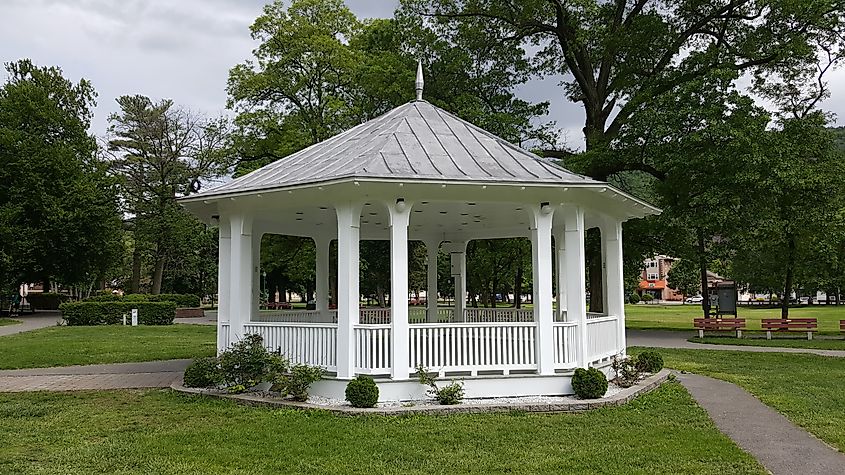 The sleepy town of Palmerton might not seem like much on the surface but underneath is an exceptional small town with an even more outstanding group of people who call this place home. 
When traveling down the main strip of Palmerton, you will see all the typical sights and sounds of a small Pocono town. That all changes when you finally stumble upon the Halls of Horror. This adult-oriented haunted house is like no other. 
It does not pull punches, and its employees will go out of their way to scare and traumatize you to the best of their ability. This establishment is certainly not for kids. But it could be a great time with friends or significant other if you are looking to try something off the beaten path. 
East Stroudsburg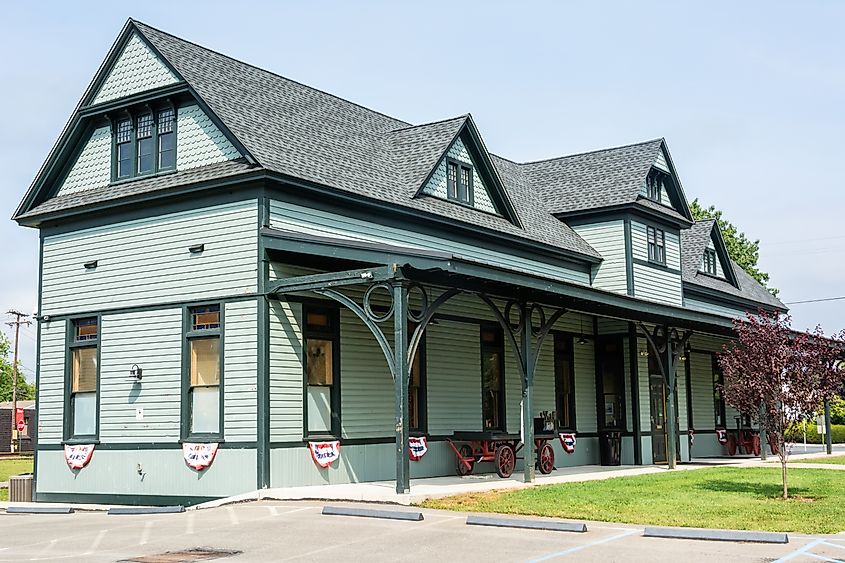 Yes, there are two Stroudsburg's. This Stroudsburg was previously known as Dansburry, but it apparently caused too much confusion between the Dansburry in Pennslyvania and Deleware. East Stroudsburg is known for its snake and animal farm and Frazzeta Art Museum. Both are great attractions that can be found around town. However, the real gems are located along the main strip. 
The Golden Star and Royal Caribbean - Island Delight restaurants are some of the best Chinese and Caribbean food in the area. If you are looking for some authentic foreign cuisine, then look no further. 
If you have never had the pleasure of visiting the Poconos, then make sure you add it to your list. This part of Pennsylvania feels almost like it is a secret to outsiders, which is a shame considering how beautiful it is. Each one of the towns in the Poconos has something special to offer those willing enough to visit. Once you have gone out, explore the breathtaking wilderness in the region. There are still plenty of things to find on the main streets of these towns.