8 Ideal Destinations for a 3-Day Weekend in Delaware
The average two-day weekend often does not allow for enough time to savor an out-of-town trip. Before you know it, it is time to pack up and head home — even if it feels like you just settled in. So when a three-day weekend approaches, it is always exciting to take advantage of that extra day and truly get the most out of your time off. If you are looking for somewhere to travel for an upcoming three-day weekend, whether it be to relax or explore, Delaware has an excellent range of opportunities for both. Brimming with underrated gems, Delaware offers a spectrum of vibrant beach towns, fascinating historical landmarks, and incredible local cuisines, among other amazing outdoor experiences for the whole family.
Rehoboth Beach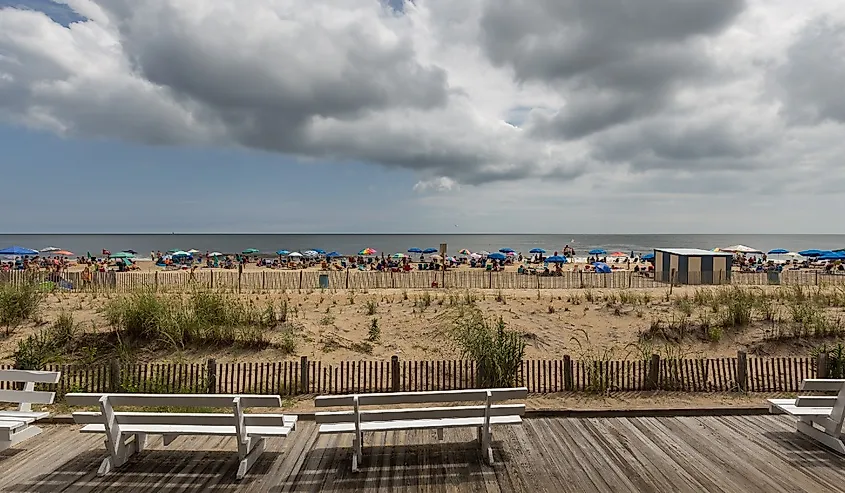 A popular destination for tourists during the warm months, Rehoboth Beach is a beautiful coastal city with tons to explore over a three-day weekend. With a dazzling view of the Atlantic Ocean, visitors can stroll the city's boardwalk: a bustling mile-long path lined with unique restaurants, heavenly ice cream parlors, attractive shops, and exciting experiences for the entire family to enjoy. For the ultimate beach weekend, the Boardwalk Plaza Hotel is an excellent option for those hoping to soak up as much sun as possible. With its convenient oceanfront location, this hotel offers guests a spectacular view of the Atlantic, and the incomparable ease of smooth sandy beaches right at your feet, just a few steps outside.
Milton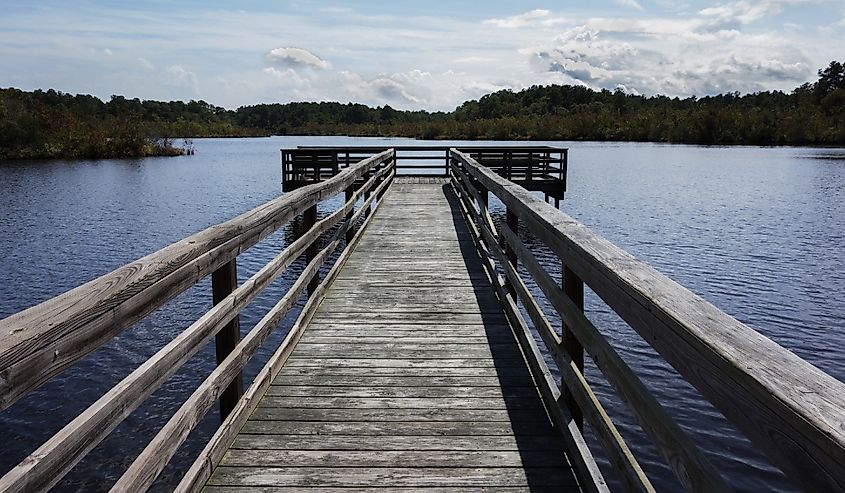 Located in Sussex County, Milton is a darling town with a big history, making it the perfect Delaware destination for those looking to embrace the charm, comfort, and culture of a small town during their three-day weekend. Driving through, visitors will feel they have traveled back in time when they take sight of Milton's glorious Victorian homes and historical architecture. If visitors would prefer to enjoy the sights at a slower pace with a closer look, the Milton Historical Society also offers an Architectural Walking Tour that features an exciting and informative glimpse at many of the town's impressive 198 structures logged under the National Register of Historic Places. Beyond the town's fascinating history, guests can conveniently find themselves at the head of the Broadkill River, a local hotspot for fishing, kayaking, birdwatching, or even touring the waters on a riverboat cruise.
Wilmington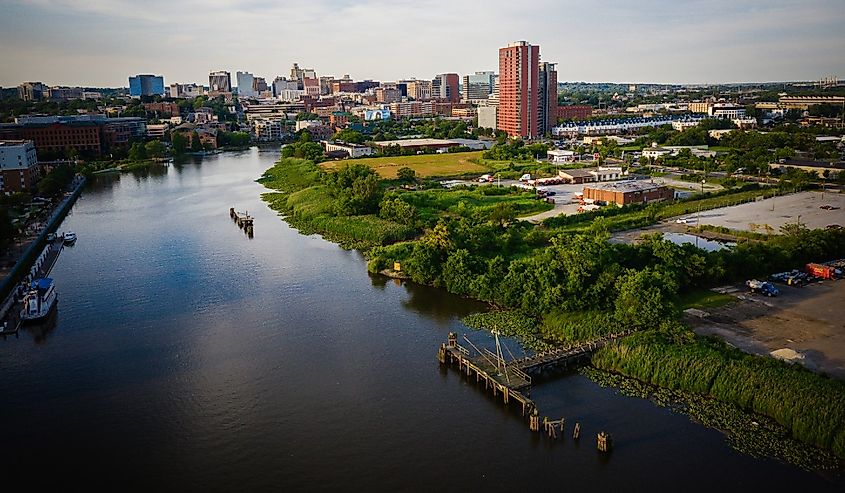 Wilmington is the ideal destination for those looking to balance the buzz of bustling city life with the tranquility of scenic, natural views. During a three-day weekend, visitors can enjoy a picturesque stroll along the breathtaking Christina and Delaware riverfronts before making their way through the walkable city. Lining these streets, visitors will find themselves faced with a diverse range of restaurants, art galleries, and boutiques, ideal for window shoppers and shoppers alike. For art lovers, the Delaware Art Museum is a beloved city attraction, boasting around 12,000 art pieces, both classical and contemporary. Further artistry awaits in the city's numerous extravagant gardens, carefully maintained by the city's wide range of tourable historical estates and museums. Wilmington's abundance of culture and beauty makes it the ideal weekend destination for those looking to embrace nature, luxury, and comfort.
Delaware City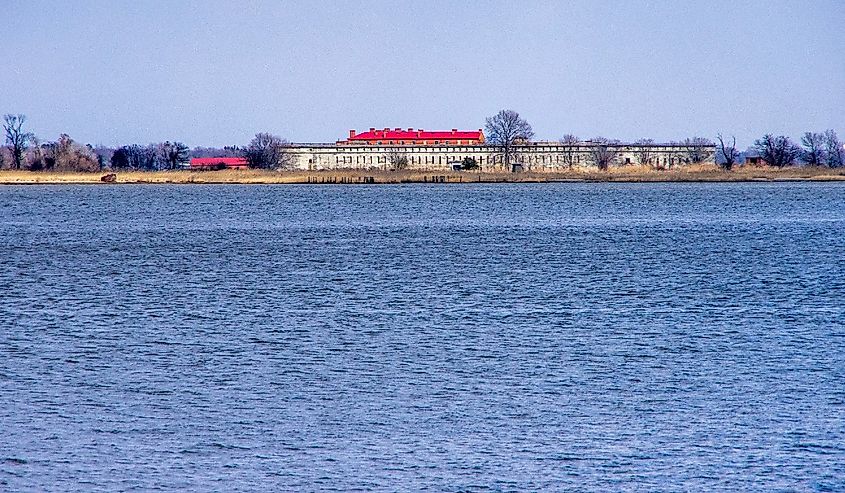 Situated in New Castle County, Delaware City is a charming riverfront town with a rich history and culture waiting to explore. In addition to enjoying the scenic sights of the Delaware River, the city acts as a gateway to other extraordinary historical and natural attractions, such as Fort Delaware State Park on Pea Patch Island, located in the heart of the Delaware River. A historical marvel, Fort Delaware's original construction took place in the mid-1800s.
Today, the impressive structure is available to the public for exploration, and guests can tour its rich history in sections such as the barracks and parade ground. Pea Patch Island is also a popular destination for birders. The island's trail and observation tower equips visitors with the chance to view any of the island's nine different species of ibises and herons. If you are looking to travel to Pea Patch Island for its history and nature during a three-day weekend, access is strictly through the ferry. Both the dock and ticket office are in Delaware City, making it the ideal gateway.
Lewes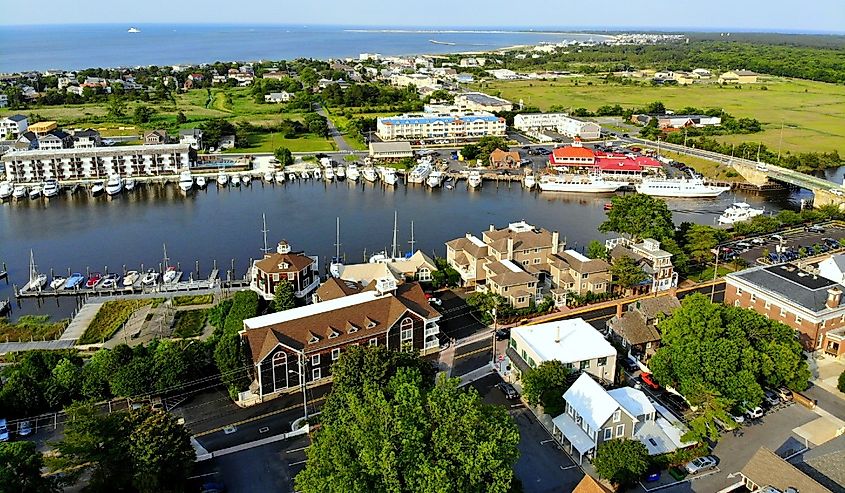 Nestled on the Delaware Bay, Lewes is a small, quaint town ideal for anyone looking to slow down a bit for a calming and secluded getaway. Visitors can spend their three-day weekend relaxing and savoring the town's nature in tranquil bliss, whether this means picnicking along one of Lewes's various nature trails, or strolling the serene beaches. With gorgeous views of passing boats and shimmering tides, waterfront dining is another one of the town's favored attractions. Irish Eyes Restaurant & Pub is a local waterfront gem, offering fresh and delectable seafood options, as well as other pub-style meals and drinks, often accompanied by live music. Popular accommodations in Lewes include a range of comfortable and cozy inns or bed and breakfasts within walking distance of the town's charming and eclectic shops.
Fenwick Island
Located in Sussex County, Fenwick Island is a friendly beach town with a relaxing atmosphere and stunning views of the Atlantic Ocean. Named for its setting, the town is on a barrier island, a coastal landform separated from the mainland. The town is known for its laid-back, picturesque beaches, and visitors flock to Fenwick Island State Park, a nearby attraction offering three miles of peaceful shorelines. With umbrella and chair rentals offered during summer months, swimming, lounging, and sunbathing are popular activities at Fenwick Island State Park. For those feeling adventurous, surfing and kayaking are popular as well. Whether you are looking to rent a beach house or hotel, Fenwick Island offers an array of comfortable accommodations, many within walking distance of the beaches.
New Castle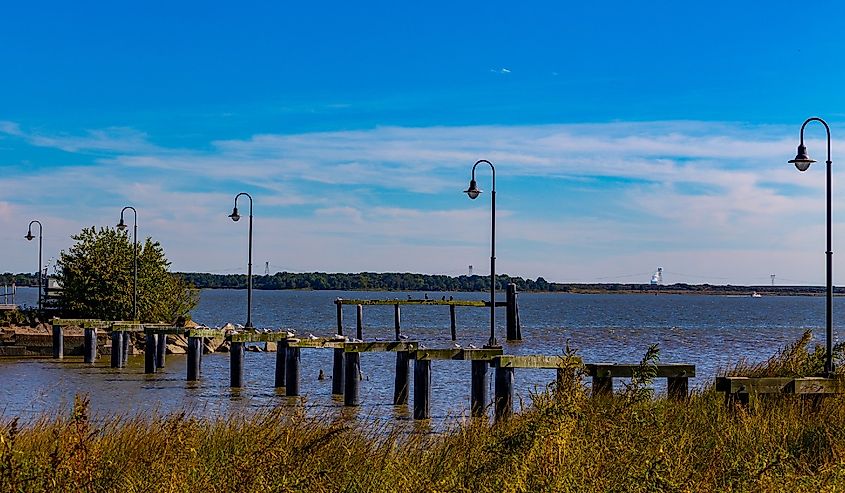 Established on the Delaware River, New Castle is a city brimming with natural beauty and a passionate exhibition of its history, making it the perfect three-day weekend destination for nature and history lovers alike. In addition to its scenic beaches and views of the river, the city proudly displays remnants of its past through its preservation of charming cobblestone paths and carefully maintained historical structures and homes. One of these tourable structures includes the New Castle Court House Museum, a remarkable and fascinating National Historic Landmark known for its role in the Underground Railroad, and for being one of the longest-standing courthouses in the United States. For a more literal taste of the past, guests can enjoy historical flavors at restaurants such as Jessop's Tavern and Colonial Restaurant, a unique pub that offers hearty Colonial-inspired dishes served by waitstaff styled in period costumes. 
Smyrna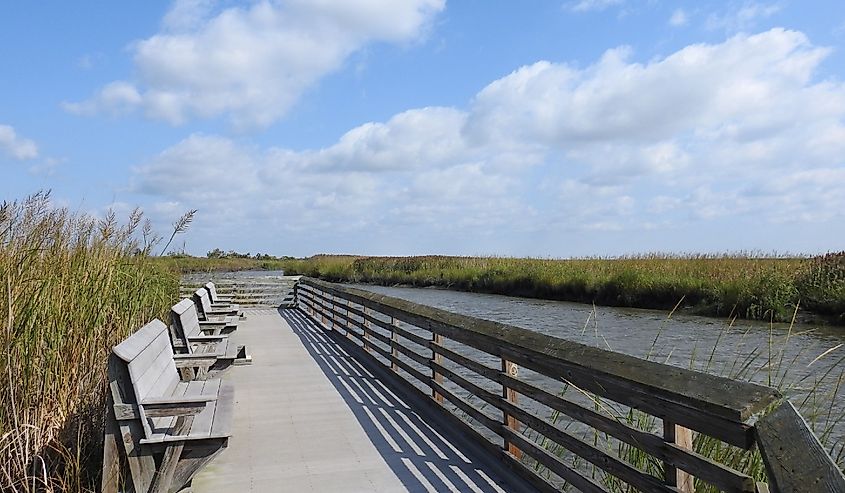 Smyrna is a friendly town whose community welcomes visitors to enjoy its modern amenities paired with enchanting natural landscapes. Among the town's beaches includes Woodland Beach, a hidden treasure with delicate waves and sea glass spotted shores. Beyond Smyrna's beaches, visitors can enjoy other nature hotspots like Bombay Hook, a national wildlife refuge. With 16,000 acres of land, Bombay Hook attracts residents and visitors for its walking tours of the vibrant forests, salt marshes, and ponds. Birdwatching and fishing are also popular pastimes at Garrison Lake, located in the refuge. Overnight visitors can take advantage of the town's accommodating hotels, fascinating museums, and charming local cuisines, treasured in tandem with the town's pleasant locals.
To truly take advantage of your next three-day weekend, look no further than Delaware. If you are traveling alone, with family, or with friends, Delaware has something for all travelers. Whether you are looking to unwind and spend your weekend relaxing by a tranquil river or fill your schedule to the brim with activities to keep you busy, Delaware has a town or city perfect for fulfilling your unique three-day weekend needs.