You may associate Kansas with endless wheat fields, sunflowers, open plains, and tornadoes. However, this Midwestern state is far more diverse than it first appears. It is home to numerous overlooked cities that both locals and visitors often forget. These places provide distinctive landmarks and undiscovered gems that are worth exploring. No matter if you like bustling cities or quaint getaways to small towns, you can find it. Here is a small journey into the eight most underrated cities in Kansas and why they deserve a spot on your travel itinerary.
Wichita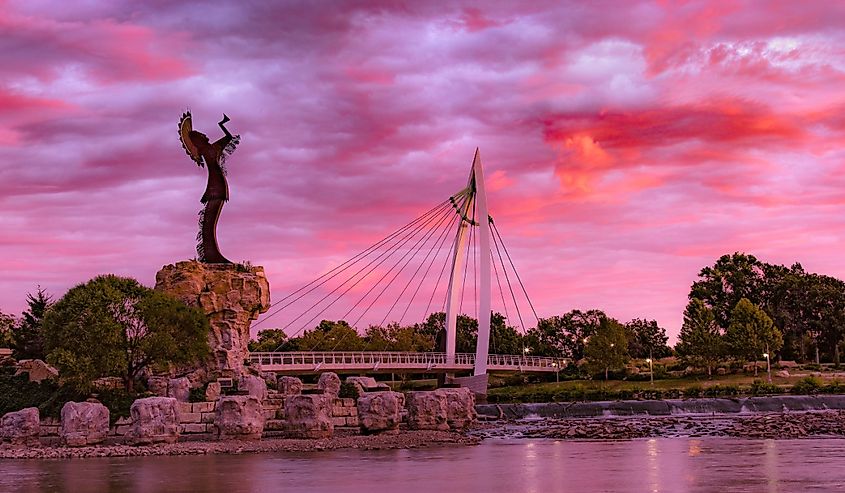 Although Wichita is the largest city in Kansas, it is frequently eclipsed by larger cities in neighboring US states. Nevertheless, Wichita boasts a thriving downtown with a tonne of eateries, pubs, and stores, notably the Old Town District with its old brick buildings and brisk nightlife.
In addition, the city has a wide variety of attractions, including the Sedgwick County Zoo, the Botanica Gardens, and the Museum of World Treasures, which displays a sizable collection of world antiquities. The Old Cowtown Museum and the Wichita-Sedgwick County History Museum are two places where visitors may learn more about the city's rich traditions and history. At the meeting point of the Little Arkansas and Arkansas rivers, you can see a beautiful 44-foot-tall statue known as the Keeper of the Plains.
Atchison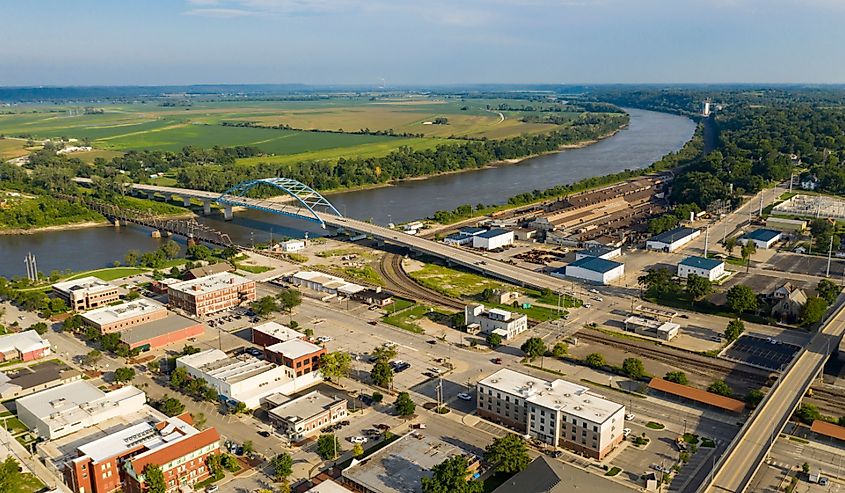 Atchison is a small city located in the northeastern part of Kansas. Visitors like it for its magnificent natural surroundings, historical buildings, and welcoming community. The city is home to a multitude of attractions, including the Amelia Earhart Birthplace Museum, the Atchison County Historical Society Museum, and the Atchison Riverfront. At nearby state parks and recreation sites, you can engage in outdoor pursuits like hiking, camping, and fishing.
Being one of the most haunted cities in the US, Atchison is also a well-liked destination for people who have an interest in the supernatural. For those seeking an adrenaline rush, there are ghost tours and other eerie activities available.
Dodge City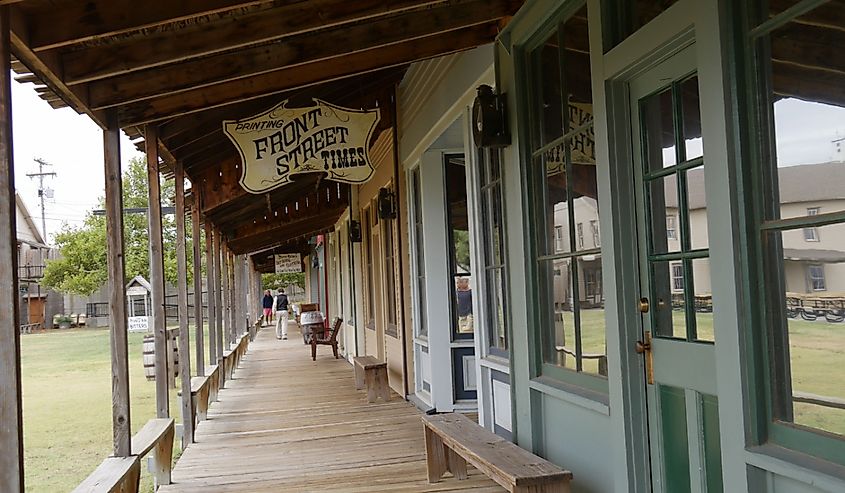 In the southwest of Kansas, there is the community of Dodge City, which has a long history as an Old West frontier settlement. It started off as a Santa Fe Trail stop in the late 1800s and swiftly developed into a major hub for trade and business. Because of its saloons, casinos, and shootouts, Dodge City became known for being a wild and lawless area. With attractions like the Boot Hill Museum and Front Street and the reconstructed Western village, the city continues to celebrate its Old Wild West legacy today. The community also holds the annual Dodge City Days celebration, a week-long event that features rodeos, parades, and other western-themed events. Both tourists and locals can enjoy the city's distinctive mix of heritage, culture, and contemporary comforts.
Hays
Hays is a city located in the northwestern region of Kansas state. It is the biggest city in the area and a hub for the arts, commerce, and education. Hays is home to Fort Hays State University, a public university known for its robust business, education, and nursing programs. The city also has a thriving cultural community, with theatres, music venues, and galleries displaying regional talents. History fans can visit the Fort Hays Historic Site and other adjacent museums, while outdoor enthusiasts can explore the nearby Smoky Hill River and its surrounding trails and parks. Overall, Hays offers a blend of big-city conveniences and small-town charm.
Lucas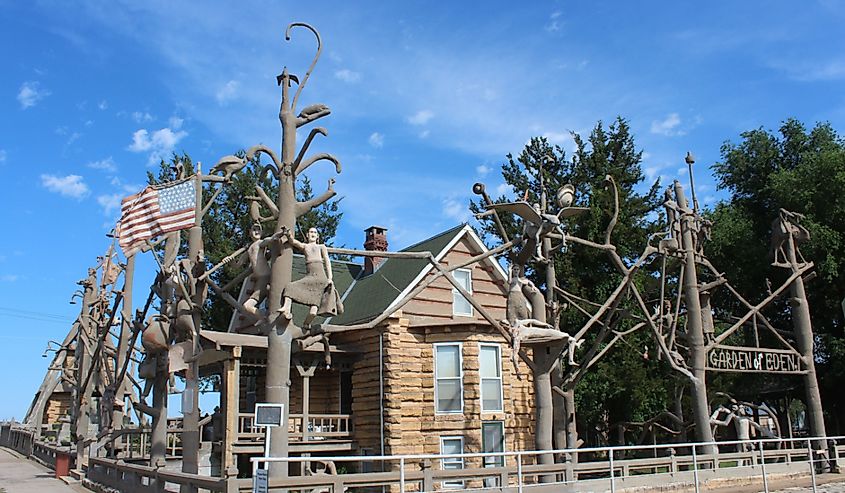 Lucas is a small town in the heart of the Midwest, known for its unique blend of art and culture. One of the most well-known attractions here is Garden of Eden, a quirky outdoor sculpture park full of elaborate concrete works. Tourists can also explore the Bowl Plaza, a unique public restroom decorated with vibrant mosaics and eccentric accents. 
Despite its tiny size, Lucas is a lively and creative city that honors its unique artistic heritage. The town is a hub for grassroots art movements, including the Grassroots Art Center, where visitors can view folk art created by local artists. The community also hosts a yearly open-air art fair where local artists can display their creations.
Abilene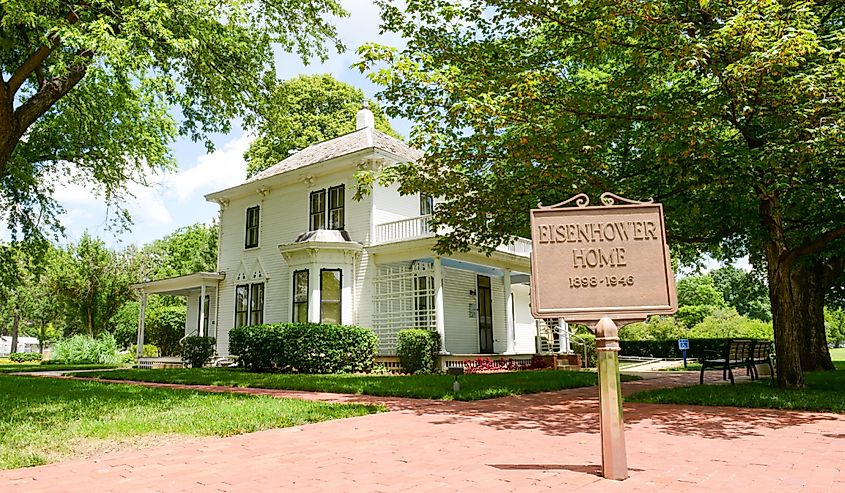 Abilene spreads itself in the northern part of Kansas. Founded in 1857, the town played a significant role in the cattle industry during the late 1800s as the endpoint of the Chisholm Trail. Abilene is the birthplace and boyhood home of the 34th President of the United States, Dwight D. Eisenhower. Here, you may visit President Eisenhower's childhood house, which is part of a bigger complex that also contains a presidential library and museum.
The Greyhound Hall of Fame, the Seelye House, and the History Center of Dickinson County are some of the other well-known sights in Abilene. A lively and storied Kansas small town, Abilene also holds an annual Wild Bill Hickok Rodeo and a number of community events all year long.
Manhattan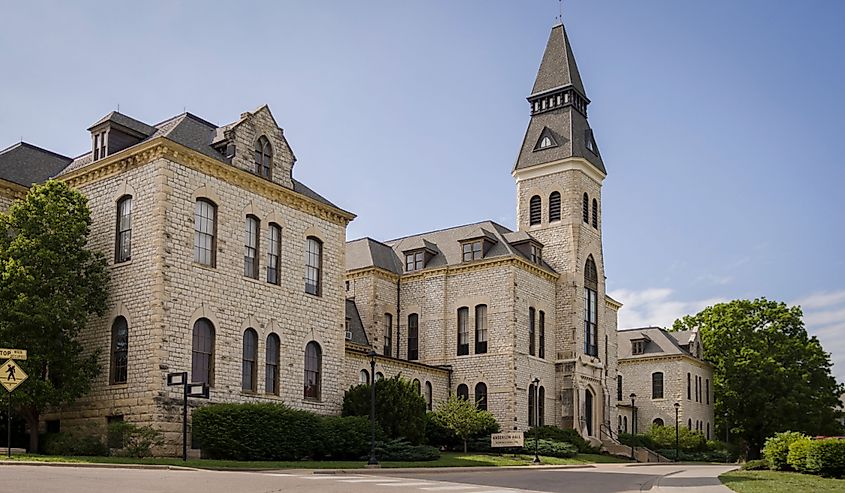 Manhattan is a city known as Little Apple in the northeastern part of Kansas. It is famous for hosting Kansas State University, a significant public research university. In Manhattan, you can enjoy different sports events, elite golf, performing arts, unique dining, and scenic outdoor activities while surrounded by the beauty of the Flint Hills. Additionally,  it hosts The Flint Hills Discovery Center, a history and science facility devoted to studying and preserving the Flint Hills and the remnant tall grass prairie. And if you go with kids, give a visit to The Sunset Zoo, which houses a varied array of animals and an engaging children's area, which is another attraction in the city.
Emporia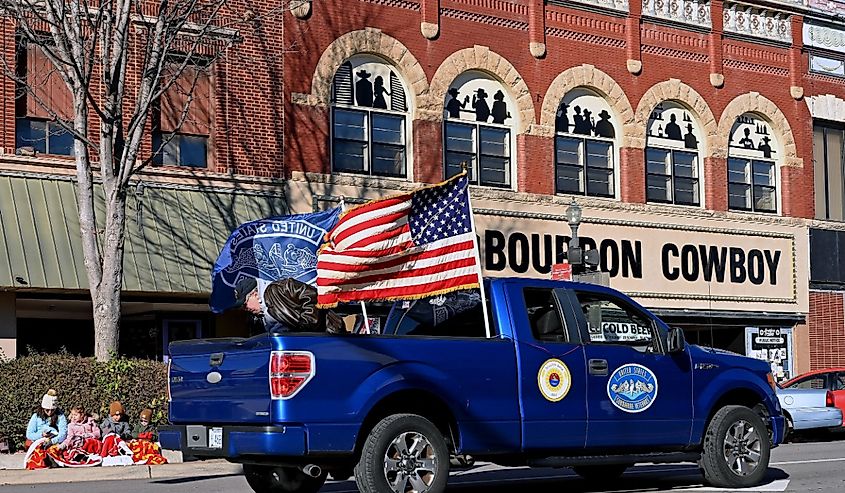 Emporia is one more city worth a visit, located in the eastern part of the state. Emporia also has a great location in the Flint Hills region of Kansas with its tallgrass prairie and scenic beauty. There are numerous hiking and bike paths in the Flint Hills. With its abundance of lakes and natural locations, Emporia is also a fantastic holiday destination for those who enjoy hunting and fishing.
The city hosts world-class events. Emporia is famous as the Disc Golf Capitol of the World. Disc Golf and Gravel Racing are exclusive to Emporia. Dynamic Discs and the Dynamic Discs Open take place there every April.
Kansas has many unique and overlooked cities that are definitely worth a visit. Everyone will find something to enjoy in this Midwest state, which offers attractions like the thriving urban center of Wichita, the charming rural hamlet of Lucas, or the Wild West culture of Dodge City. So, take a look at the list one more time and choose what looks the best for you. It could be a weekend getaway or a short vacation. No matter what you choose, be sure these underrated Kansas cities are on your itinerary.