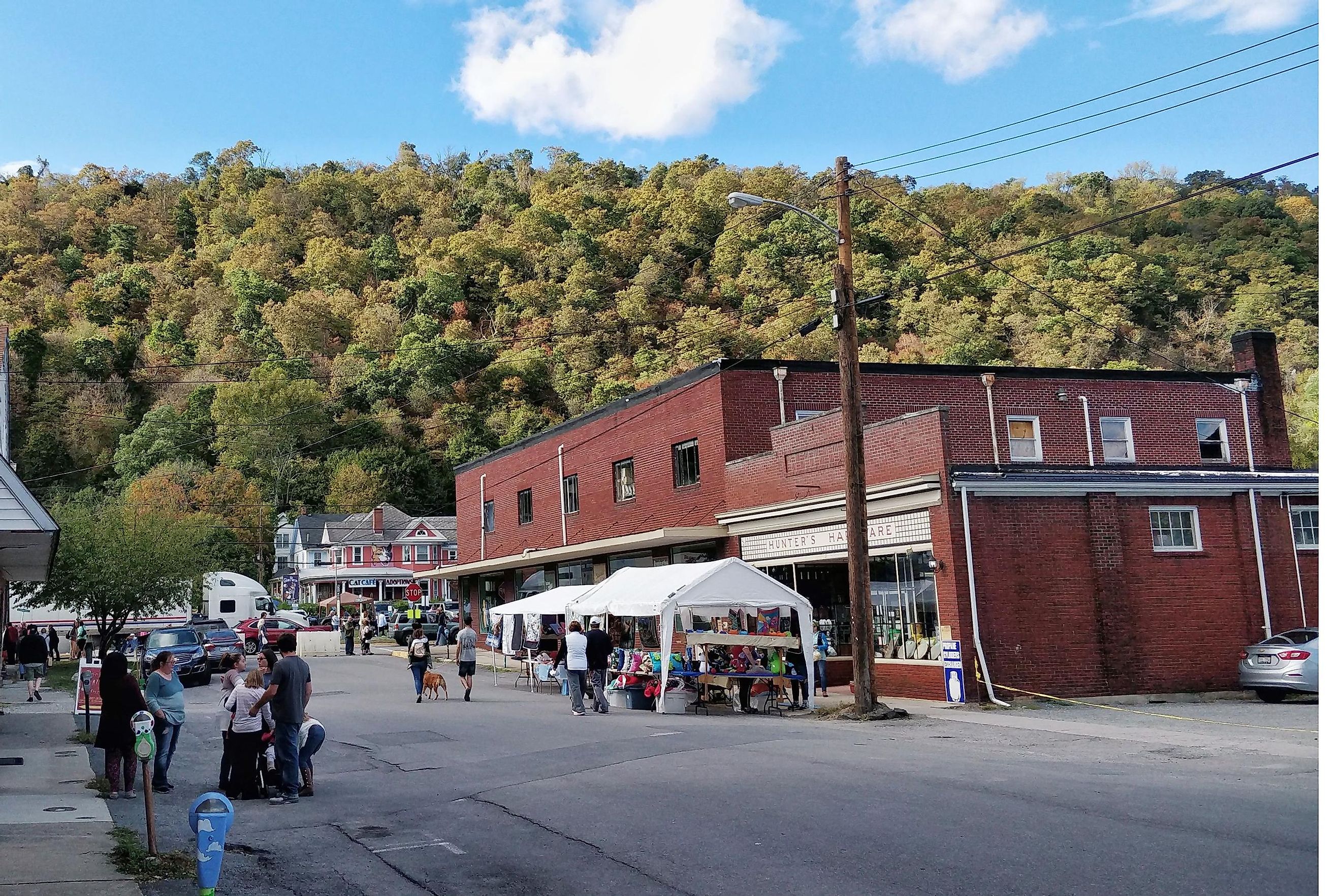 8 Most Charming Towns In West Virginia
West Virginia is in the eastern United States of America, and is a beautiful mountain state full of natural beauty like the lush forests, Appalachian Mountains, winding rivers, and charming small towns full of history and character. Though bustling cities like Ohio River's New Martinsville, or the popular Charleston and Morgantown may first come to mind, the small towns of West Virginia have so much to offer travelers and adventurers. Each town has something special to bring to the table, from historical buildings to biking trails, adorable cafes or family-friendly attractions. No matter what you're looking for, these hidden gem small towns offer something truly special to anyone looking to discover the wonder, beauty, and history of West Virginia's best small towns.
White Sulphur Springs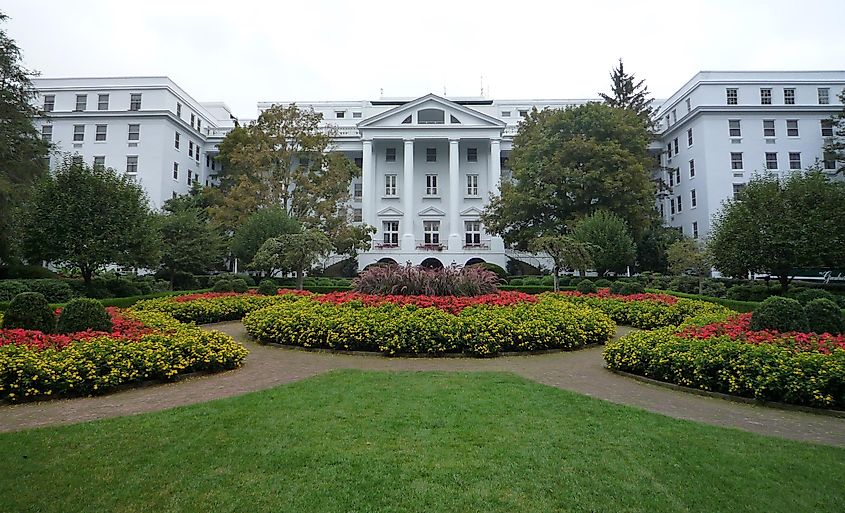 White Sulphur Springs is located in Greenbrier County in the southeastern part of West Virginia, and is a town full of charm and character. As West Virginia is well known for its landscape, White Sulphur Springs has many biking and hiking trails, including the Greenbrier River Trail which runs for over 78 miles and connects to several other small towns in the area. Other outdoor adventures visitors may enjoy include falconry experiences, kayaking along the river or horseback riding. Those who stay at The Greenbrier can enjoy not only the 11,000 acres of wilderness and scenery, but excellent food, accommodations, and entertainment options. In town, enjoy local food and drink places like the Big Draft Brewing, Route 60, or Rosa Hog's BBQ, and explore the galleries and art shops along the main street. The Local Cafe is a great place to soak up the local culture, while Gum Store Studios is popular with the artistic and creative types. From Cold War bunkers to impressive natural landscapes, White Sulphur Springs has so much to discover.
Lewisburg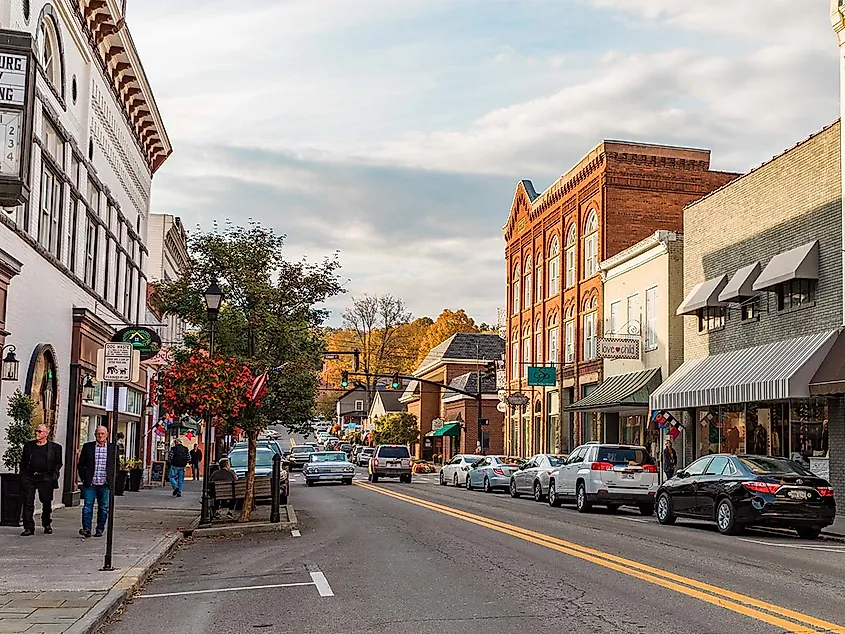 Not far from White Sulphur Springs is the town of Lewisburg, West Virginia. Known as the "jewel of southern West Virginia," this charming town is a great place for a weekend getaway. Soak up some art and culture at The Greenbrier Valley Theatre or Lewisburg's Carnegie Hall, one of only four Carnegie Halls still regularly used today. History buffs can learn all about the history of the town at the Greenbrier Historical Society & North House Museum, including its civil war ties and artifacts. And, like White Sulphur Springs, Lewisburg is a great place to enjoy outdoor activities along the Greenbrier River, such as boating, canoeing, or kayaking. Hiking trails and scenic viewpoints are perfect for an afternoon hike or picnic with the family.
Shepherdstown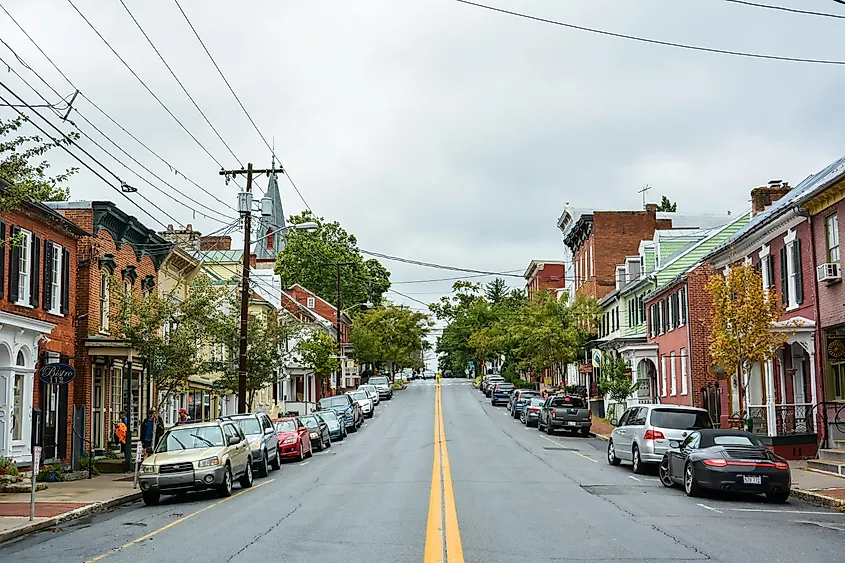 Shepherdstown sits on the banks of Potomac River, where West Virginia meets Maryland. Voted one of the coolest small towns, Shepherdstown has a great mixture of old charm and modern attractions. Check out monuments such as the Ramsey Monument, which honors James Ramsey and his invention of the steamboat in 1787. Visitors can also explore the 1920s "Little House" and miniature farm, and the Historic Shepherdstown Museum, which features the civil war history that brought Shepherdstown to life. Aside from their origins in American history, the town has a vibrant arts and culture scene. The area has a summer Contemporary American Theater Festival which draws travelers from across the country. Art galleries and shops sprinkle the downtown area, while theaters boast excellent productions year round. Whether you're exploring the natural landscape or taking in the dynamic culture of Shepherdstown, you can rest easy at the end of the day in one of the many accommodations, from the upscale Bavarian Inn, to the Thomas Shepherd Inn built in 1868, or one of the charming bed and breakfasts around town.
Berkeley Springs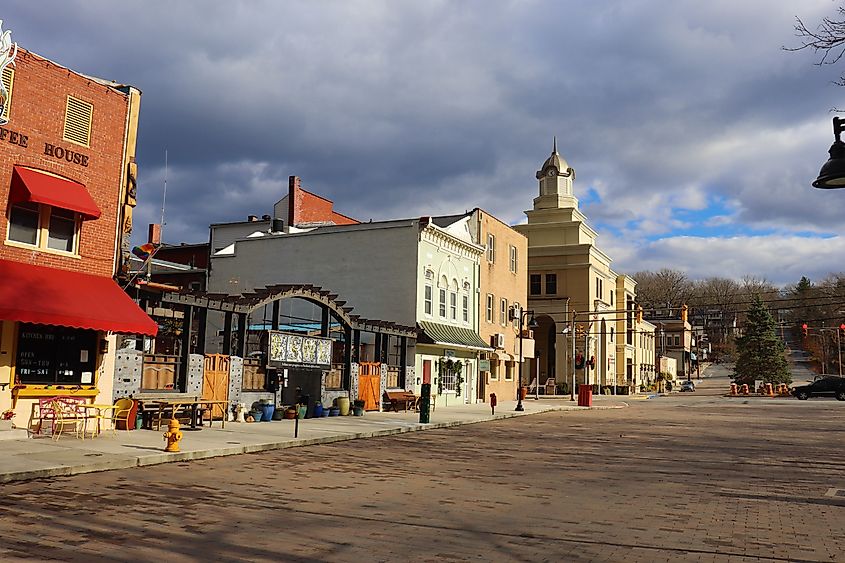 Another charming  West Virginia town with a strong art scene is Berkeley Springs. The town boasts a vintage Star Movie theater, is home to the Morgan Arts Council, and hosts a number of galleries, shows and productions at the local Ice House Art Center. Another major draw is the Cacapon Resort State Park where visitors can enjoy hiking, mouton biking, horseback riding, lake sports and swimming, and even stay overnight in one of the many cabins. Similarly, the Berkeley Springs State Park features natural spring pools and mineral spas, as the area has some of the best natural hot springs. The thermal hot springs and unique spa options are plentiful, and one of the things the town is best known for - hence the town's name. In fact, George Washington himself often visited the area to enjoy the healing and restorative powers of the springs. Visit the recreated George Washington's bathtub, or his downtown lot, accessible along the beautiful Washington Heritage trail National Scenic Byway.
Elkins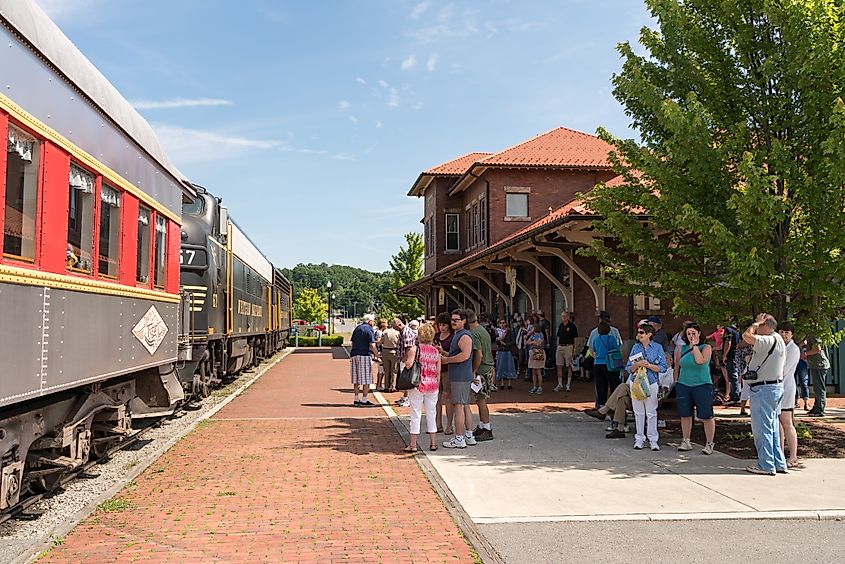 If outdoor adventure is your thing, then look no further than Elkins. Elkins is in Randolph County and is a beautiful paradise for adventurers and explorers. Enjoy mountain air and views for days in the Monongahela National Forest, and enjoy everything from hiking, to fishing, hunting, or kayaking, canoeing and white water rafting along Elkin River. Other nearby attractions you can visit while on day trips from Elkins include the gorgeous waterfalls of Blackwater Falls, the Seneca rocks and caverns, or Canaan Valley, all just a short road trip from town. Aside from natural attractions the town has a rich history featuring museums and monuments including the 1841 Randolph County Jail, Wees Historic District, Randolph County Museum, Governor H. Guy Kump House, Historic Beverly Antique Mall, The Old Mill and the Iron Horse Statue and Appalachian Forest Discovery Center.
Davis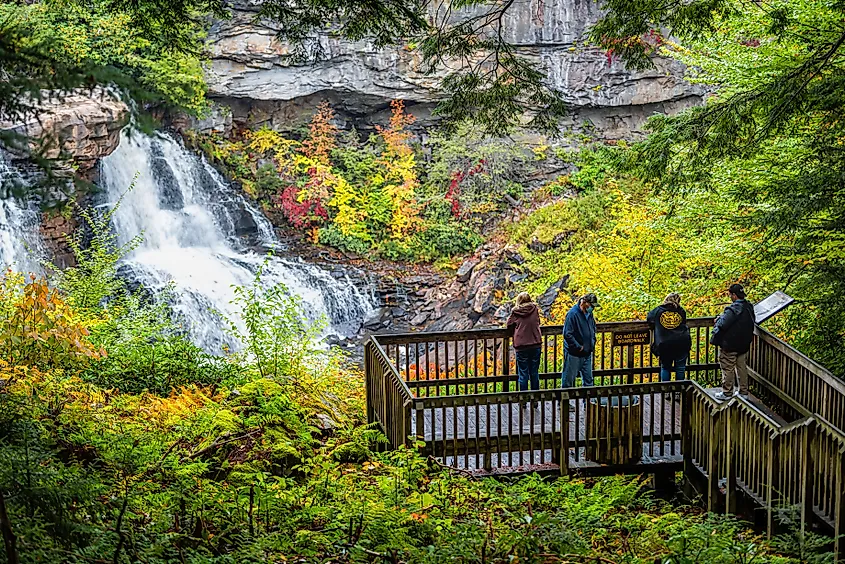 Not far from Elkins is the town of Davis. Davis sits on the Blackwater River in Tucker County and with a population of less than 600, is considered a tiny town. It has an elevation of 3,520 and is not far from the picturesque Canaan Valley and the town of Thomas, making it another excellent West Virginia town for adventurous explorers. Little Canaan Valley National Wildlife Refuge is a world-class spot for outdoor recreation and includes stunning features such as the valley itself and Blackwater Falls, perfect for hikes, camping, and exploration. The town itself is a warm and welcoming place with a number of local businesses, eateries, and bars to enjoy. Grab a pint at Stumptown Ales or spirits at New Heritage Distilling. Popular restaurants include Smokehouse at Blackwater, The Sawmill Restaurant, and Siriannis.
Buckhannon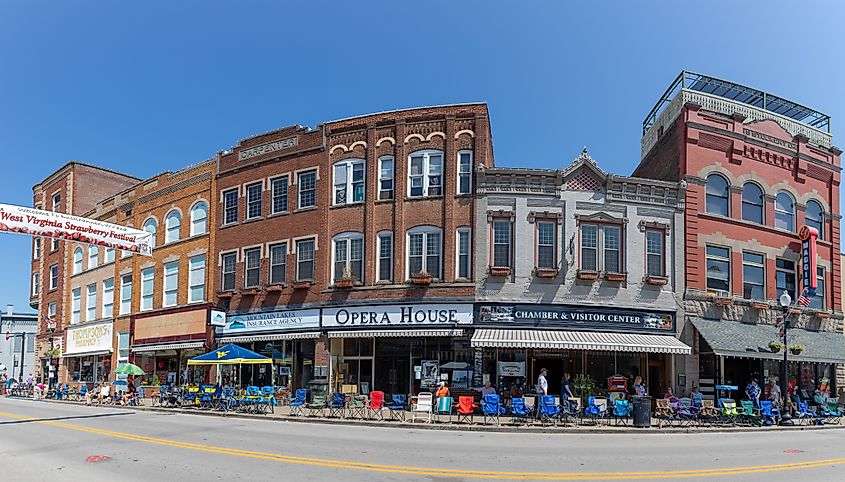 Buckhannon is located in Upshur County on the Buckhannon River. Known for its flowers and beauty, it is a relaxing place for a vacation or weekend away. The charming town streets are lined with shops, eateries, and cafes. Enjoy the local community feel at the grocer and eatery in Fish Hawk Acres, or grab a drink at the local craft beer favorite Stone Tower Brews. C.J. Maggie's bar and Grill, and World's End Restaurant are also popular with locals and visitors alike. Community and connection are a big part of the draw to Buckhannon. Vista in May to enjoy the Strawberry Festival for a true local experience.Art lovers can also enjoy the creative scene in Buckhannon which features a variety of murals by artist Charley Harper. Visitors can also take in a show at the Main Street Theater which dates back to 1924, or the Lascaux Micro-Theater. And, like much of West Virginia, the natural landscape also draws visitors. Those who love the outdoors can explore the Buckhannon River; enjoy kayaking, rafting, and fishing. The Audra State Park is also nearby, which is home to the Alum Cave boardwalk. Stonewall Resort State Park and Stonewall Jackson Lake also bring visitors who love hiking, biking, and taking in the great outdoors.
Hinton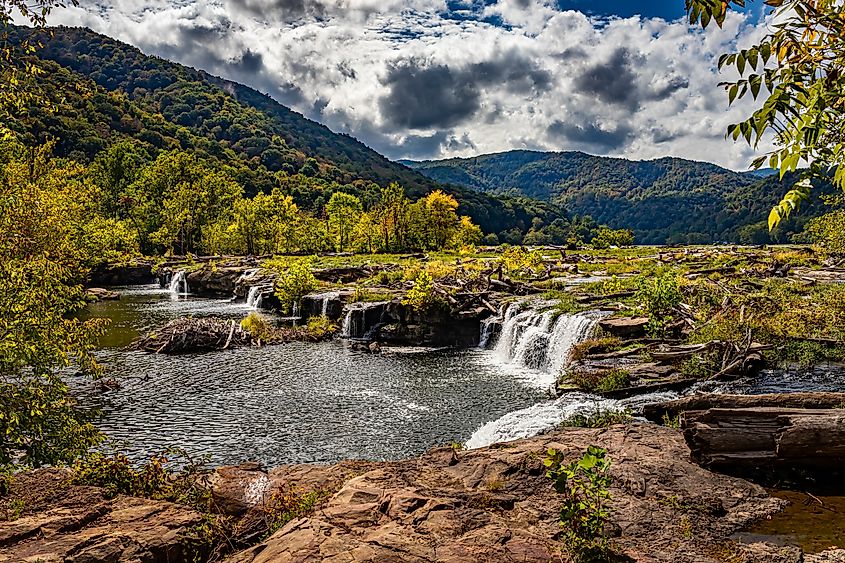 Another small town full of natural beauty and river sports opportunities is Hinton. Hinton is the gateway to the New River Gorge National River, and has become a popular place to enjoy water sports like rafting, kayaking, and fishing - particularly smallmouth bass, which are abundant in both the river and nearby lakes. Hinton is also nearby the Bluestone State Park and Pipestem Resort State Park, perfect for camping, hiking, and taking in the scenery. Love to hit the links? Hinton also has some excellent golf courses nearby that make for excellent options in the summer. In town, the Hinton historic district includes impressive architecture and turn-of-the-century buildings. Check out the Wagon Wheel restaurant which dates back to 1876, or the Flanagan Railroad building from 1906. Hotel McCreery is another town staple, as is the U.S. Post Office, County Jail and C&O Railway Passenger Station. Whether you love outdoor recreation, charming town streets, or soaking up history, Hinton has a little bit of everything.
From its north end to the south, West Virginia has so many small towns to explore. Whether you're exploring old coal mining towns, hiking gorgeous valleys, or kayaking one of the many stunning rivers that lace their way across the state, West Virginia, USA is full of wonder and beauty. Go on a camping trip with the family, take a solo trip, or explore a new place with friends. There are so many ways to enjoy the wonder of West Virginia from the Shenandoah River to the Potomac, the Canaan Valley to the many State and National Parks. Find something special in these charming small towns of West Virginia.