New York has long been an inspiration for artists of all kinds. After all, it is the concrete jungle where dreams are made, right? However, sometimes the city can become overwhelming and get associated with routine and ultimately lead one to become drained and in massive need of a quick recharge. Much like our phones, we, too, run out of juice and must seek our nearest portal of replenishment. To some, it might be a walk in the park. To others, it might be a day at home, but we can all agree that nature unites us with a sense of serenity and overall grounding. So, next time you feel like pressing that button, we suggest you drive to these towns and let nature do the rest.
Rye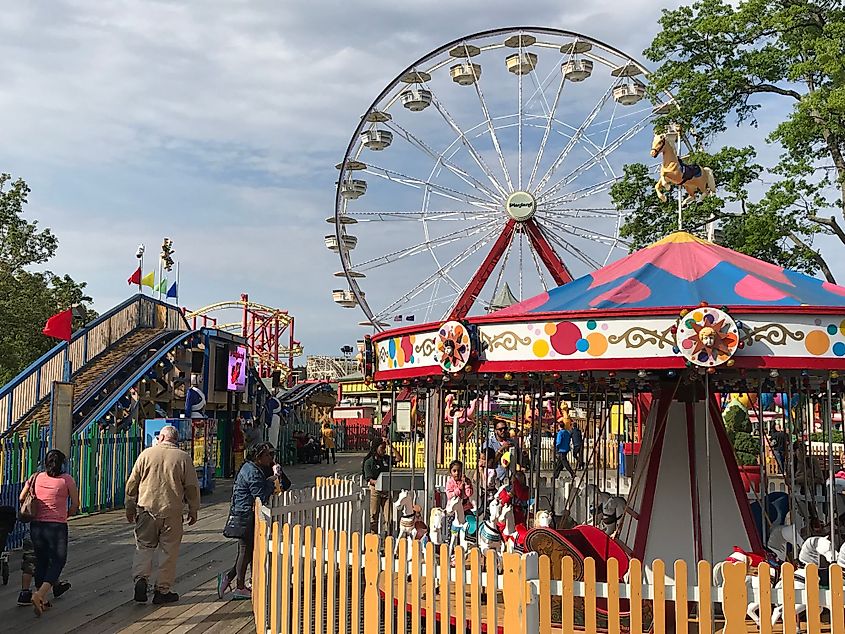 A short drive north of the city will take you to Rye, a lovely little town within the county of Westchester, where you can explore nature or tap into your inner child at Playland Park. Whether you want to let off some steam or relax in nature, Rye has something for everyone. This coastal community combines shopping, culture, nature, and recreation in only 7 square miles. It is home to the Marshlands Conservancy, Crawford Park, Square House Museum, Jay Heritage Center, Rye City Marina, Rye Golf Park, and Rye Nature Center. Rye is a great place for solo explorers and families that need a step back from the urban chaos and a small dose of nature. 
Mount Pleasant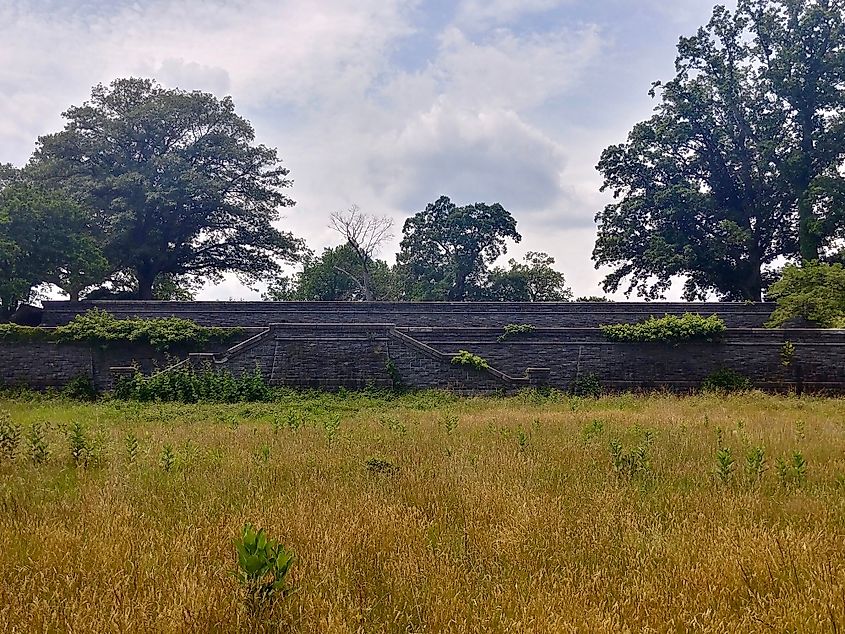 Continuing our journey north of Rye, we stumble upon Mount Pleasant, a town that is much more than pleasant. Right out of a Tim Burton movie, this town bodes the exclusive rights to the headless horseman legend. Make sure you get your goosebump fix at the Sleepy Hollow Cemetery, specifically at the old Dutch church.  The best time to visit the historic site is during October, when it is adorned with the spookiest decoration. You can also visit Philipsburg Manor and teleport to 1750 in an instant. This 18th-century estate overlooking the Pocantico River is beautifully preserved. Snap a few pictures and head to Rockefeller State Park Reserve for a slice of untouched nature. Stop by Kykuit Estate, home to New York's most well-known family, the Rockefellers, to round up your visit.
Oyster Bay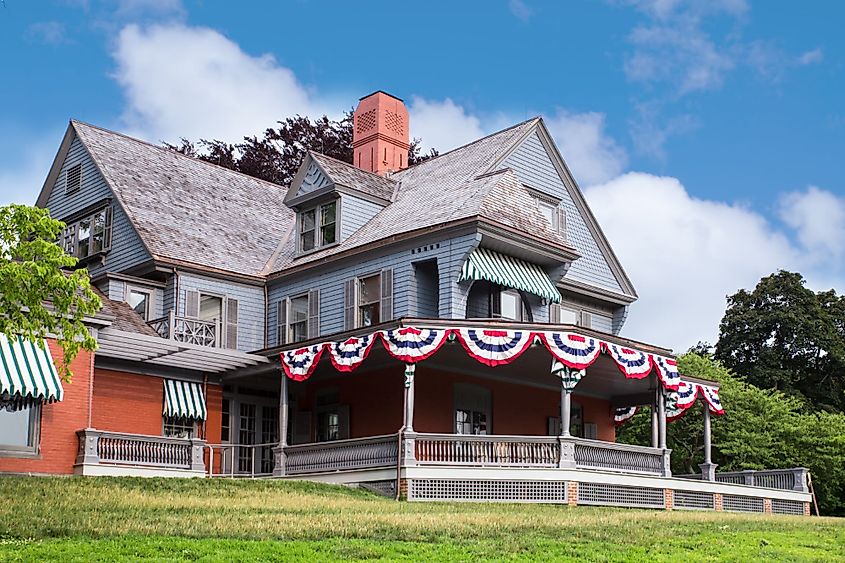 In neighboring Nassau County sits Oyster Bay with its historical gravitas. While it once served as former President Theodore Roosevelt's Summer home, this area has also witnessed the evolution of the American population. A 45-minute drive from New York City will land you in the tantalizing Bailey Arboretum, Planting Fields State Park, Theodore Roosevelt Memorial Park, and Caumsett State Historic Park. Suppose parks do not give you a spring in your step. In that case, you can check out the Vanderbilt Museum and Planetarium or ride the bumper cars at Bayville Adventure Park. Oyster Bay offers something for everyone that will guarantee a fruitful day trip for anyone who decides to visit.
Port Washington 
Located on the northern shores of Long Island, this coastal gem is the inspiration behind F. Scott Fitzgerald's classic, "The Great Gatsby," namely the Sands Point Preserve Estate. This architectural delight takes you on a ride among the pages of the classic novel as you sit and admire its magnificent design and beautifully kept grounds in awe. If amusement is your preference, Blumenfeld Family Park should provide the right amount of fun. For the more aquatic-loving adventurers, the Port Sailing School is ready to take on new students. Surrounded by water, this town has an array of sweet beach spots, such as the North Hempstead Beach Park, where you can sit back, relax, and enjoy the sunset. Hempstead Harbor Shoreline Park is another excellent spot that pays homage to the rusticity of nature, and its natural hiking trails are sure to dazzle.
Massapequa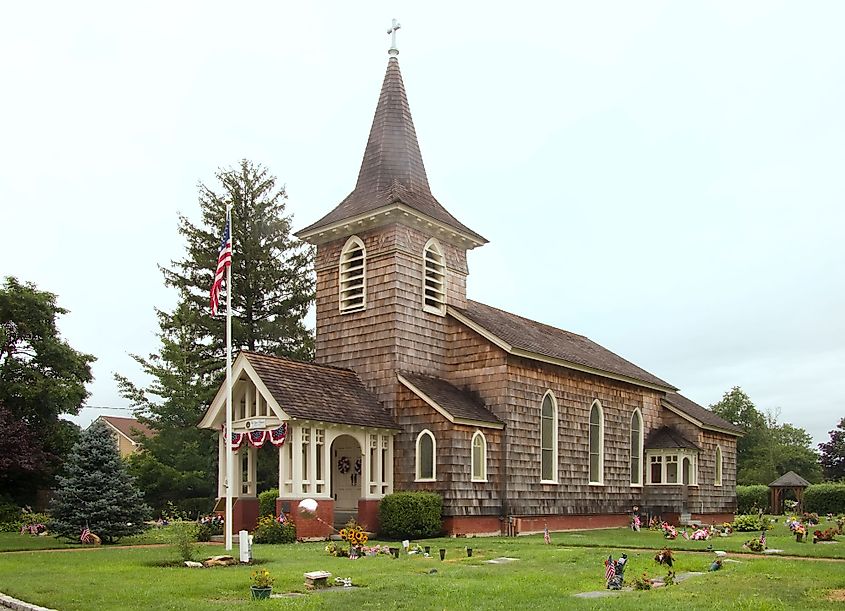 Just east of the city lies Massapequa, another coastal area filled with nature parks and shores. From Today Beach to Biltmore Shores, there are plenty of locations to choose from to escape from the urban grind while staying close to the city. If you are looking for green, head over to Massapequa Preserve, John F. Kennedy Wildlife Sanctuary, or even Marjorie R. Post Community Park. For some indigenous history, check out the Big Chief Lewis Statue, a standing tribute to the Indian American people. Round up the visit by hiking the Nassau-Suffolk Greenbelt Trail to get the blood pumping and burn off the many culinary stops made during the day.
Cold Spring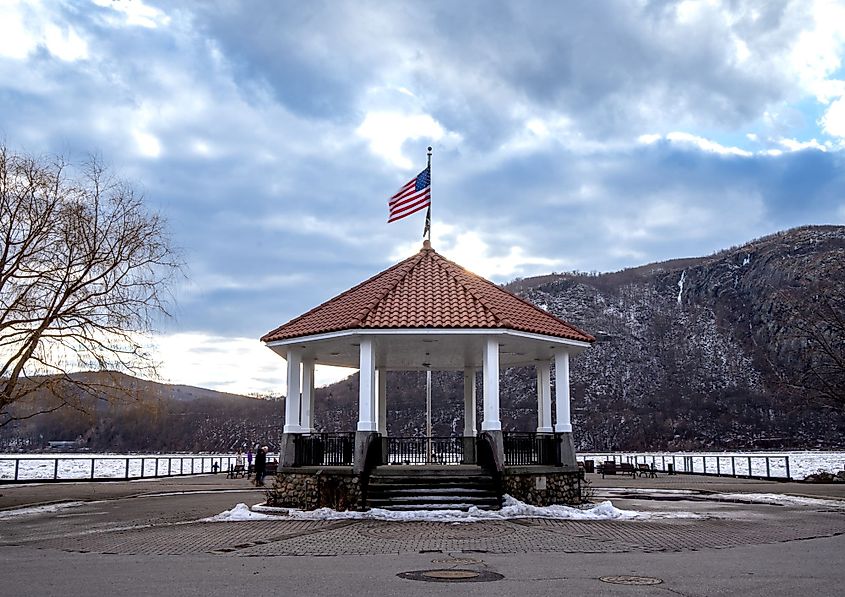 This riverside hamlet is the mecca of hiking with plenty of trails, parks, and nature reserves. With unparalleled views of the Hudson River, Breakneck Ridge Loop, located within the Hudson Highlands State Park, will surely win over any seasoned hiker. It is a brag-worthy hike full of challenging twists and turns. The lesser-known Bull Hill will surely deliver stunning views for those who take on its trail to the top. If that seemed too much effort, then exploring Stonecrop Gardens or the West Point Foundry Preserve is a better option. Once hikes are finished, you can have some much-needed replenishment with a picnic at Foundry Dock Park and chase the sunset at Little Stony Point. Whichever way one spends their day, Cold Spring will have a lot packed for its visitors.
Warwick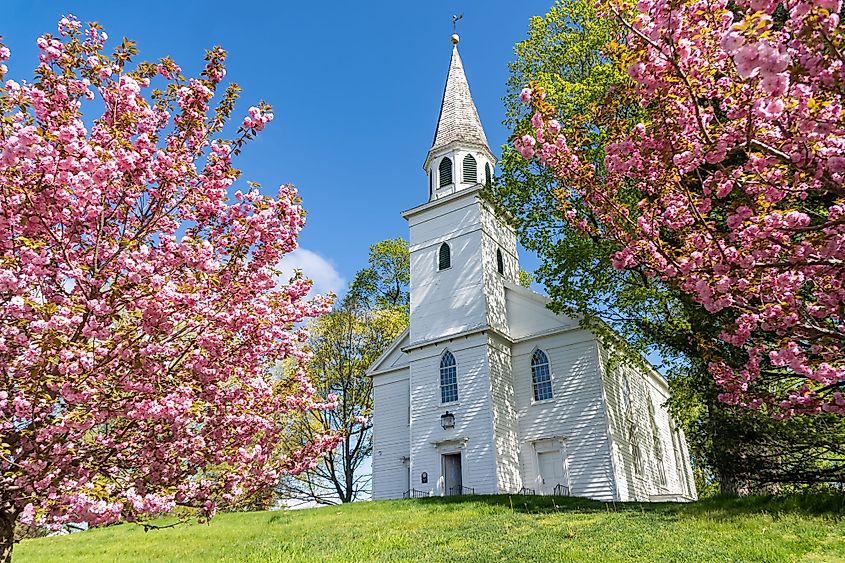 Not everyone likes to hike and engage in physically demanding activities. For some, visiting a winery and having an exquisite on-site lunch is enough to make their day, and the beautiful town of Warwick can deliver just that. With an array of orchards and wineries to choose from, this place is a magnet for wine buffs and micro farmers. A visit to Warwick Valley Winery will definitely get the taste buds rolling. The next stop would be Applewood Winery, Demarest Hill Winery, and Clearview Vineyards, depending on how much time is spent at each location. Warwick can also be described as "orchards galore" with its many orchards, namely, Masker Orchards, Apple Ridge Orchards, and Ochs Orchards. This town has our hardcore nature lovers in mind as well. It is home to Wawayanda State Park with its many trails and stunning lake.
Hitting the road in search of serenity will always be a priority for any city dweller. There is always somewhere to visit within a short drive from the city. New York State is bountiful with its hidden gems and nature escapes that attract visitors from across the country.