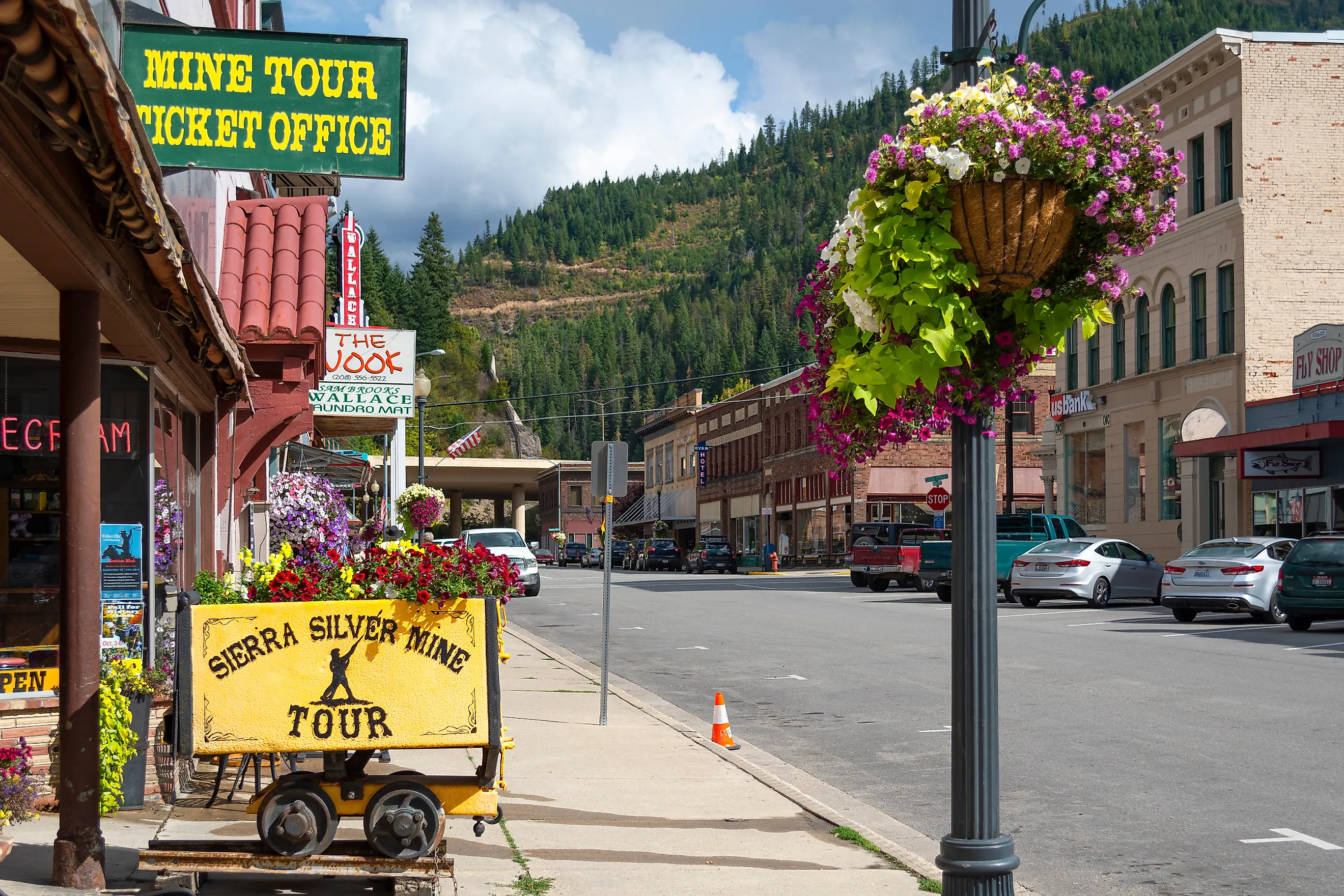 7 Of The Friendliest Towns In Idaho
Idaho is known mostly known for two things, stellar potatoes and unrivaled friendliness. Both of which are excellent things to be famous for. Idaho is not usually at the forefront of the public consciousness of the average resident of the United States, which is quite frankly a shame considering how lovely a place it is. The small towns that dot the state's countryside are some of the most charming and welcoming places within the nation and do not get nearly enough time in the sun compared to other states with similar attributes. It is time that Idaho finally got the recognition it deserves. 
Paris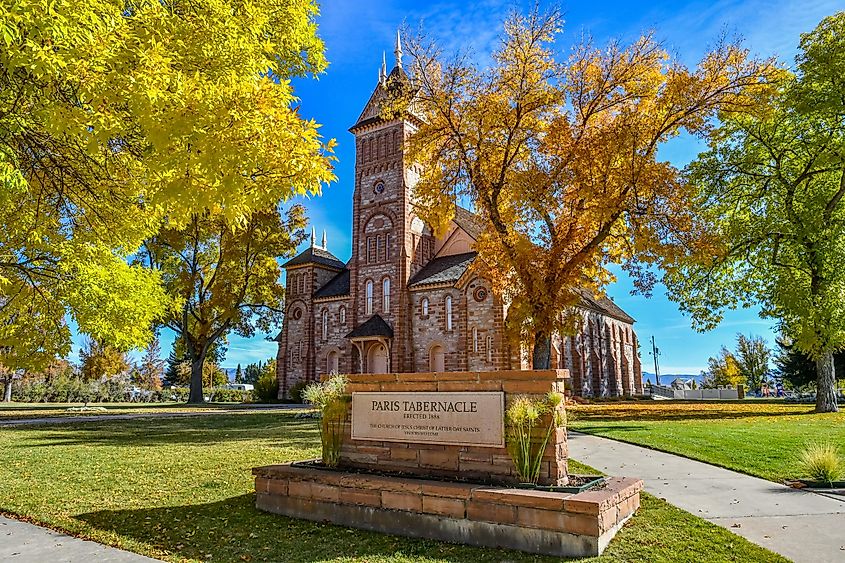 A far cry from the city from which it gets its name, Paris, Idaho, is a much more sleepy and slow-paced experience than the "City of Light," making it the perfect place to escape from the hustle and bustle of the big cities on America's west coast. 
Paris is sometimes referred to as a gateway into Utah, but if you stop and take a moment to appreciate what is in town, you might just want to stay. The town is filled with tons of interesting bits of history. As you would expect, the locals here are incredibly friendly and approachable. They are more likely to offer you a seat at their own table for dinner rather than point out the nearest restaurant. 
Weiser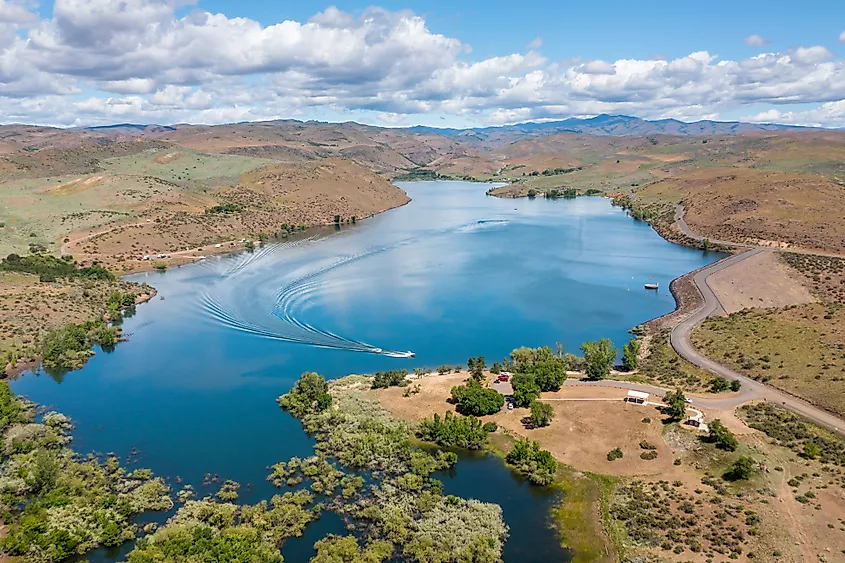 Just a short drive outside Idaho's largest city Boise, the rural town of Wesier is a great place to relax and get close to nature. The town is located right at the junction of the Weiser and Snake Rivers, making it a great place to bring a boat and spend an afternoon fishing. 
With only around 5,000 residents, Wesier is a town where everyone knows everyone. If you are walking down the town's main strip, there is a good chance people will tell you are not a local almost immediately. However, this is no reason to panic as the locals are famous for their generous nature and openness to outsiders who come and visit their quiet town.  
Oakley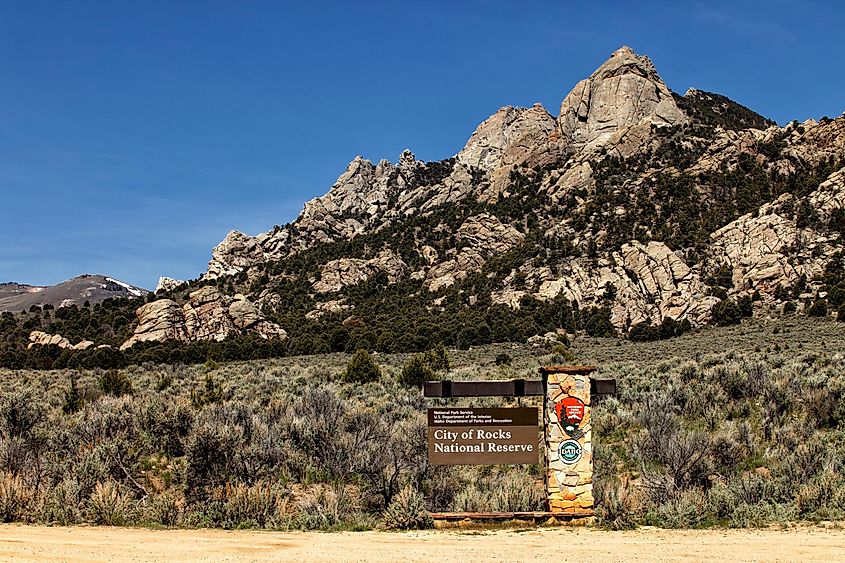 Oakley has to be one of the smallest towns in the entire state of Idaho. However, what it lacks in size, it makes up for in its natural beauty and charm. The town is surrounded on three sides by various mountain ranges, leaving you no choice but to gaze at rural Idaho's surreal beauty. 
The townsfolk here are just as kind as anyone else, and it is more likely that they will be surprised that they will have visitors at all. As stated before, Oakley is a very small town and does not see a ton of exposure. Chances are, if you visit, you could be the first tourist the town has seen in months.  Horseback riding and hiking in the hills are great ways to spend your time here. Just be mindful of bears and mountain lions. 
Montpelier 
Montpelier has long played an integral role in the history of Idaho. It served as a key supply station and town during the height of the famed Oregon Trail and was also the site of one of the largest bank robberies during the Wild West. 
In 1896 the infamous outlaw Butch Cassidy robbed the bank at Montpelier and made off $7000. In terms of today's money, that would be worth more than $900,000. If you visit the town today, you will still mock wanted posters of Cassidy around town. People who travel to this town are usually Wild West enthusiasts or treasure hunters trying to find the lost money. None of the robbers were ever brought to trial, and some speculate that the money is buried somewhere in the hills near town. 
Wallace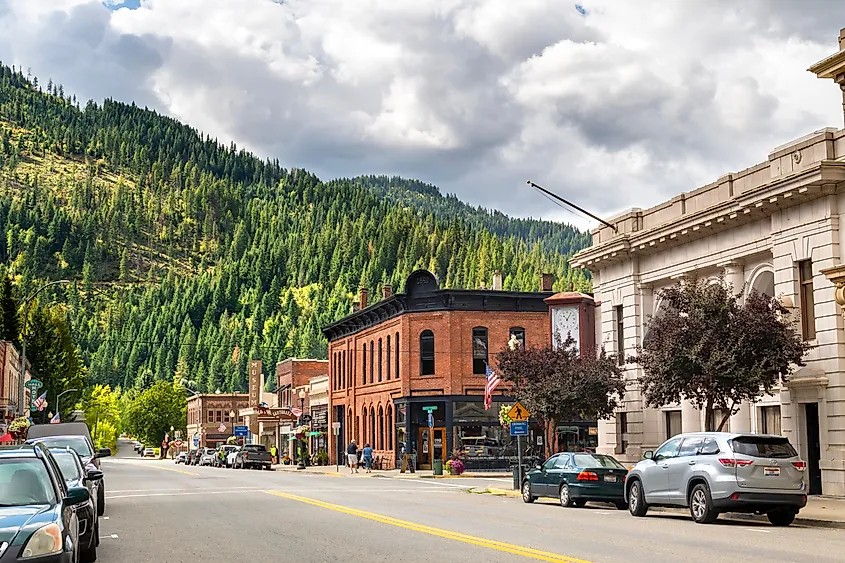 First settled as a mining town in the middle of the 19th century, the small mountain town of Wallace is absolutely stunning in terms of its surrounding landscape. It is almost impossible to find an unflattering photo of Wallace, which is surrounded by tree-topped mountains on all sides. 
The people here are incredibly welcoming and open to visitors. Many shops and restaurants are family-owned and run and will bend over backward to ensure everything is to your liking. Wallace is also home to a surprising amount of music festivals each year. Depending on the time of the year you show up, there is a good chance that at least one festival will be underway. 
Cascade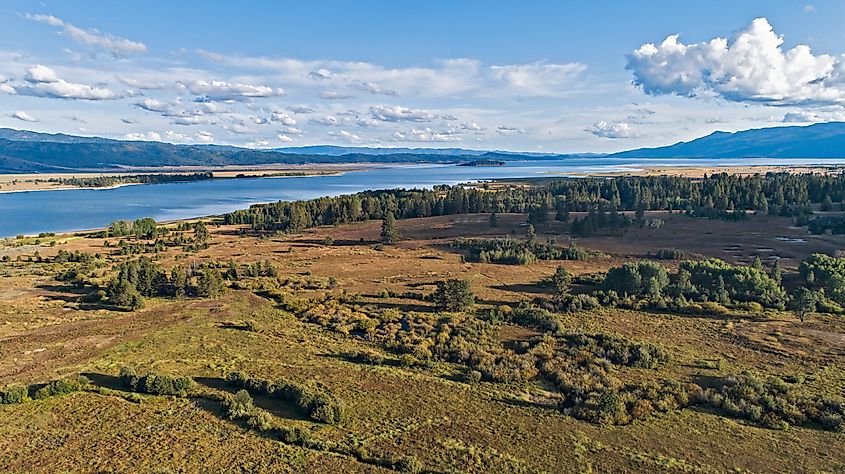 Cascade is famous within Idaho as a great place to bring your friends and family for camping excursions into the expansive wilderness that the state is known for. Outside of town, you will find numerous camping grounds along the calm shores of Lake Cascade. 
No matter if you are staying in town or just passing through to spend your time in the woods, chances are you will have the pleasure of running into one of the locals. Due to its status as an outdoor lovers' paradise, many locals are quite accustomed to seeing outsiders visit their town. Chances are they will keep to themselves but will not shy away from the opportunity to help anyone in need, whether changing flat tires or needing directions to the nearest campsite. 
Cottonwood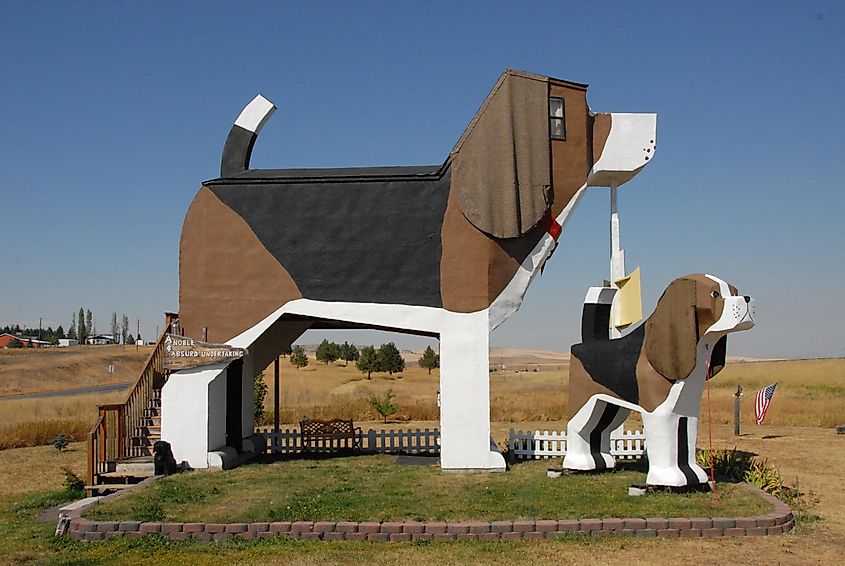 Cottonwood is mostly known for its great sweeping meadows stretching around the town's borders. Here you can find all manner of livestock grazing along with rangers who offer horseback tours around their acreages. 
However, Cottonwood's real attraction must be its famous beagle-shaped bed and breakfast. This goofy yet charming building was carved by hand with nothing more than a chainsaw and a few household tools. The owners are incredibly nice and warm to their guests, and it is certainly worth a visit if you are in the area. 
Idaho is a criminally underrated and overlooked part of the United States. Both a mixture of the Great Plains and the Pacific Northwest, Idaho's landscape and culture are a great blending of both identities, and the people here have managed to make it their own. The kindness and hospitality displayed in rural Idaho are hard to match. The people here are driven by a strong sense of community and trust among one another. If you take the time to visit, you will surely see this firsthand.