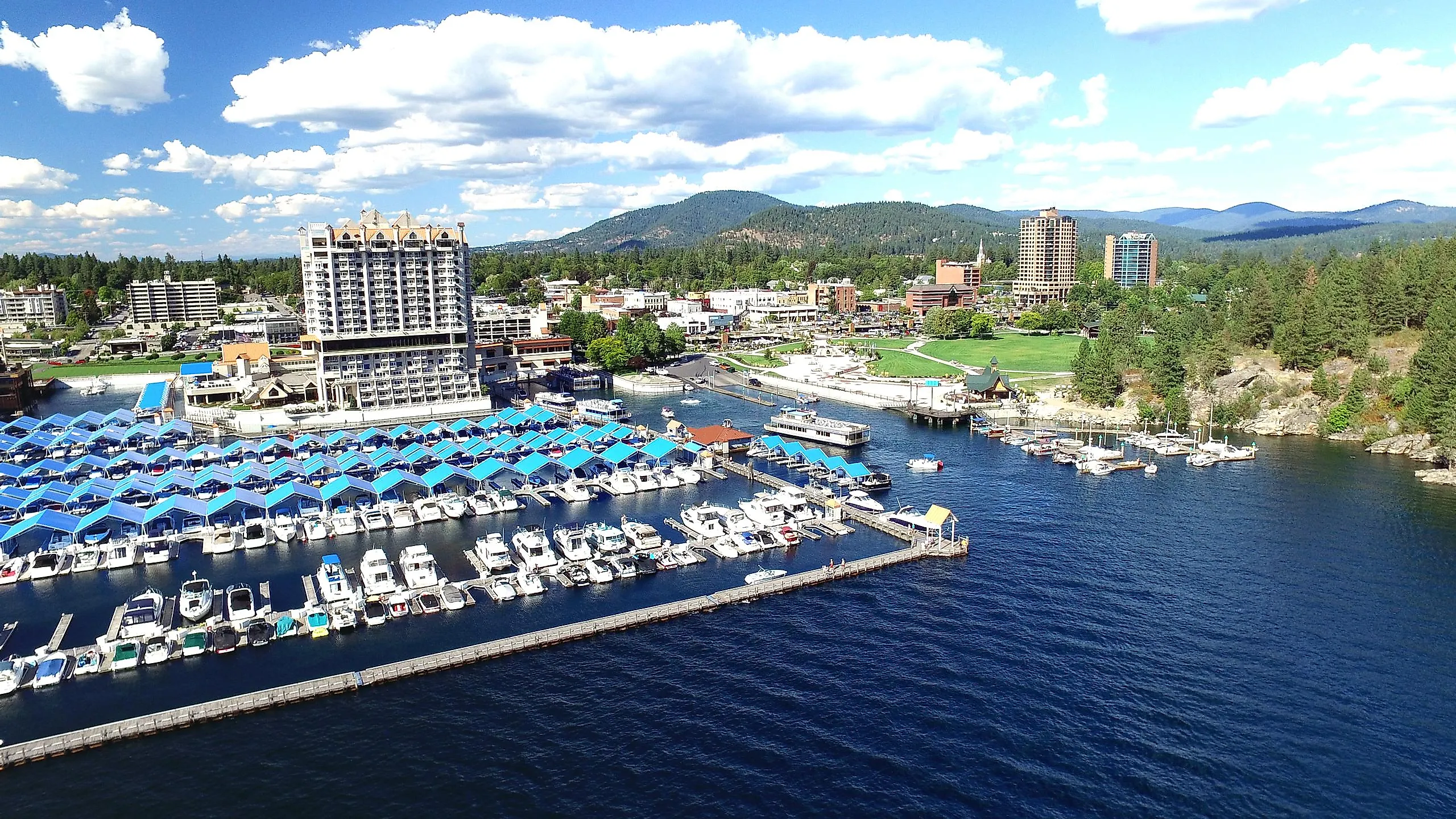 7 Coziest Towns to Retire in Idaho
If you are looking for peace, quiet and beautiful scenery during your retirement years, the small towns of Idaho may offer just what you need. Idaho is located in the Pacific Northwest region of the United States. Much of its geography comprises mountains and high plains, which are great for outdoor activities like skiing and mountain biking. Idaho also has rich forests and numerous rivers, lakes, and hot springs. 
The state also houses plenty of quaint towns throughout its expanse that offer retirees a better quality of life and tons of activities year-round. So whether you would like to participate in winter sports or take advantage of ample retail opportunities nearby, these seven small towns in Idaho are sure to please.
Meridian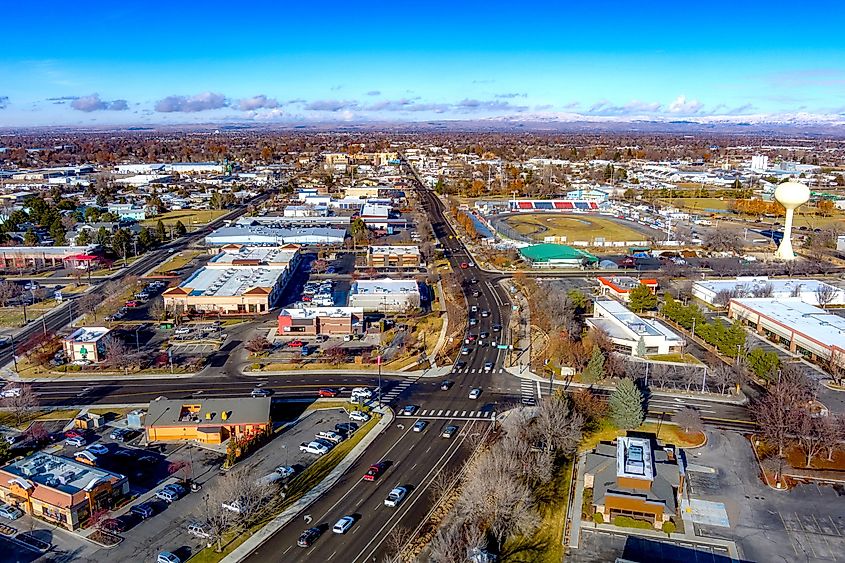 Meridian is an idyllic and secluded locale that makes for the perfect place to retire. Located near Boise and surrounded by beautiful forests, lakes, rivers, and mountains in all directions, it is a scenic and natural paradise free from the city's bustle.
The cost of living in Meridian is also relatively low compared to most other places. It has plenty of inexpensive housing options so retirees can comfortably maintain their budget while they enjoy life in this peaceful town.
Meridian also has plenty of fun activities and amenities to keep people occupied. There are several local parks and historical sites to explore and many outdoor activities, including golfing, fishing, hiking, biking, camping, picnicking, bird-watching, and much more. For those who prefer cultural attractions, there are art galleries and museums nearby, as well as a variety of restaurants with cuisine from around the world.
The small-town atmosphere gives Meridian a unique charm that everyone enjoys, regardless of whether you are retired. Its friendly residents ensure newcomers quickly feel at home in this kindhearted community. In addition, with its proximity to Boise, you have the choice between small-town privacy or bustling city life within a few minutes drive—you can enjoy all of the comforts of urban living without having to live in it on a daily basis.
Overall, Meridian is one of the most attractive places for retirees looking for a quality lifestyle at an affordable price point, with plenty of activities available year-round. So whether you want to soak up some sun while exploring nature or relax within the comfort and security of your hometown community—Meridian awaits.
Boise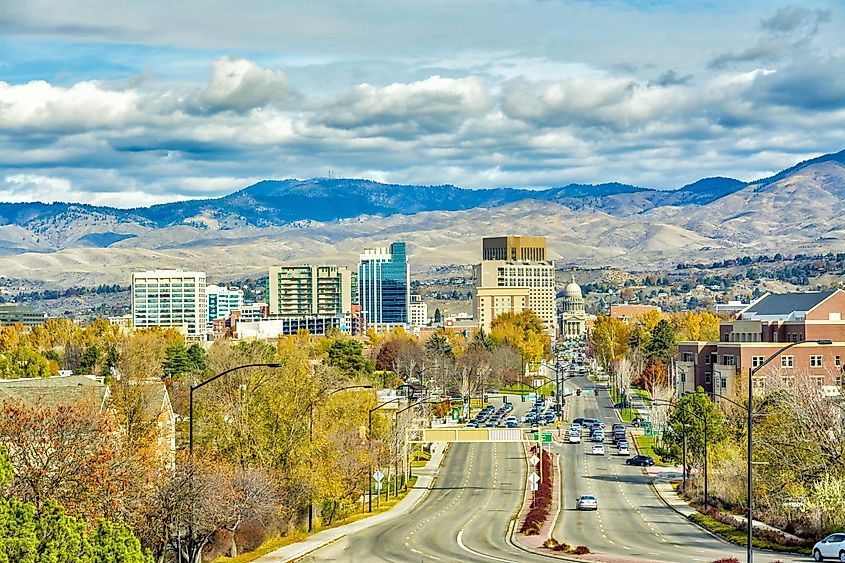 Thanks to its thriving economy, low taxes, and beautiful scenery, Boise is a lovely place to settle post-retirement. Boasting a population of over 230,000 and counting, Boise offers retirees a vibrant yet relaxed atmosphere.
The city has several job and educational opportunities, making it easy for those who still wish to work after retirement. In addition, the cost of living in this city is much lower than many other cities in Idaho and the rest of the United States. This allows retirees to still access quality health care without breaking their budget. There are also activities galore at all times of the year due to Boise's excellent climate and range of attractions like schools, museums, and parks.
Retirees can also take advantage of the great outdoor activities available, such as hiking trails or bike paths all around Boise. Furthermore, the beauty of Idaho's natural elements, such as rivers, forests, fields, and mountains, make it the perfect haven for nature lovers looking for activities like camping or fishing.
Finally, Boise provides a tight-knit community for retirees to make friends easily and get involved with local organizations or churches. All these factors make Boise a fantastic destination for those considering retiring in Idaho.
Lewiston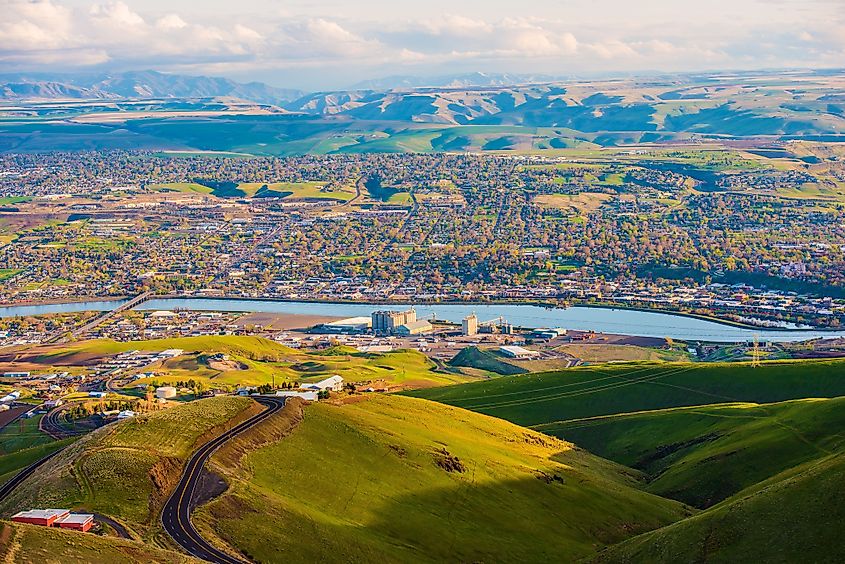 Lewiston is a charming little city nestled in the state's Northwest corner. It is the perfect place for those looking to retire, offering a range of activities and amenities that cater to all needs. The city offers something for everyone, with plenty of shops, restaurants, and recreational activities.
Lewiston's moderate climate makes it ideal for retirees looking to escape harsh weather conditions experienced in other areas. During the summer months, temperatures rarely reach over 80 degrees Fahrenheit making it comfortable for those who don't like extreme heat. Similarly, during winter, the temperature rarely drops below the freezing point, making it an attractive location for those who want to avoid snowy climates.
Retirees can enjoy plenty of outdoor activities, including camping, fishing, and picnicking at one of Lewiston's many parks and trails located nearby. There are also plenty of cultural attractions, such as museums and galleries, as well as historical sites scattered throughout the area, which makes Lewiston an exciting place to explore.
Finally, Lewiston boasts excellent medical facilities and services that give retirees peace of mind knowing they are covered if any health issues arise. Public transportation, regarding buses, is also convenient for seniors who don't drive or need help getting around town.
Lewiston truly offers something for everyone making it a great choice when deciding on retirement locations. With its varying activities ranging from outdoor recreation to cultural attractions, there will be no shortage of entertainment available in this charming corner of Idaho.
Caldwell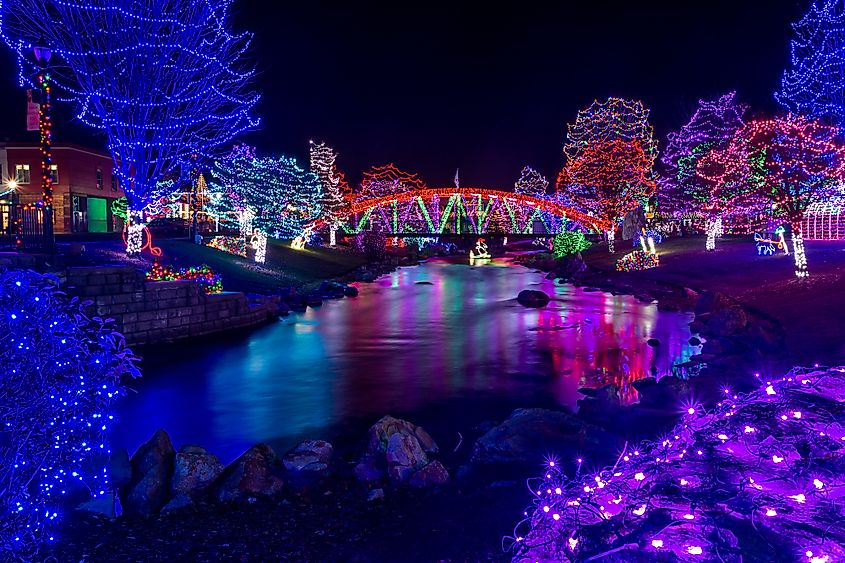 Caldwell is a lovely town that offers peace and tranquility to those looking to retire. Located just west of Boise, it is easily accessible while providing a quiet, rural setting. The area boasts beautiful views of rolling hills, lush green pastures, and picturesque mountain landscapes. Summers are hot, but the mild winters make it an ideal place for seniors who don't want to be far away from family and friends.
Caldwell has a thriving community with many activities to suit everyone's needs. From local festivals to music venues, there's always something happening. Locals also love exploring the outdoors - from hunting in nearby foothills or biking through trails around Lake Lowell. Shopping opportunities include a variety of antique stores as well as fresh produce markets. In addition, there are plenty of medical facilities in case of emergencies and assisted living centers for seniors needing extra help.
The cost of living in Caldwell is quite reasonable compared to surrounding areas making it an affordable option for retirees. Those on fixed incomes or retirement benefits need to get the most out of their money by living in a room with minimal taxes and low housing costs. In addition, Caldwell's proximity to Boise makes it easy for seniors who need access to larger cities without traveling too far away from home.
A vibrant downtown district also adds to the appeal of Caldwell as one of the best places to retire. Here you can find charming cafes, artisanal shops, and other local businesses such as galleries and artisans' studios – creating a bustling culture that mixes old-world charm with modern amenities. So whether you're looking for a peaceful environment, cultural activity, or simple everyday amenities – Caldwell may be the perfect place for your golden years.
Idaho Falls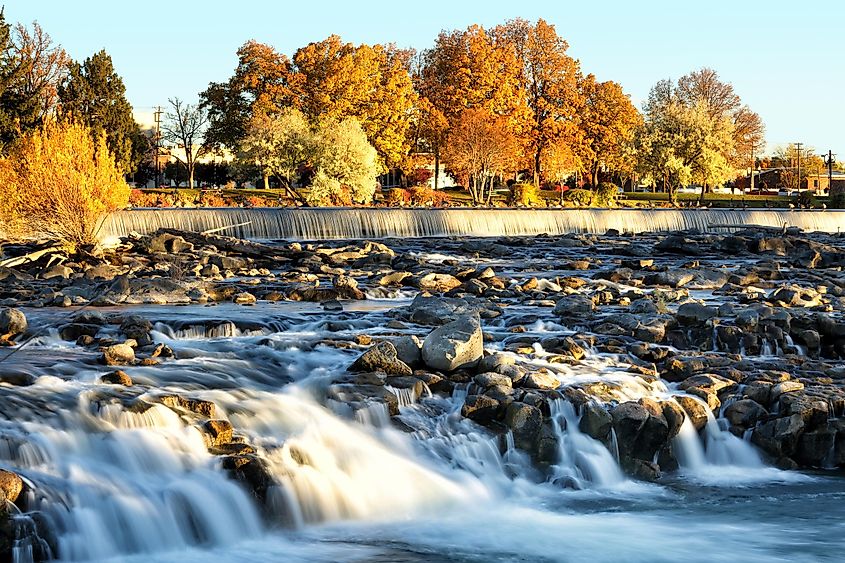 Idaho Falls is an idyllic city in eastern Idaho – surrounded by the magnificent beauty of the region's natural landscape and offering a rich mix of culture and recreation. As a result, it makes for a perfect place to retire.
First and foremost, Idaho Falls has a beautiful climate with hot summers and mild winters. One can experience all four seasons without enduring extreme temperatures or weather conditions. Its proximity to mountains and rivers makes it ideal for outdoor activities such as fishing, camping, hiking, and biking. Furthermore, one can find many attractions in the downtown area, like museums, art galleries, restaurants, shops, and parks. Whether you are looking for entertainment or relaxation, Idaho Falls has something to offer everyone.
The city is also very affordable – housing costs tend to be much lower than in nearby towns. Furthermore, numerous healthcare services are available in Idaho Falls – with three large hospitals, a wide selection of family doctors, and several walk-in clinics throughout the community. This makes it easier for retirees to live comfortably on their pensions or savings.
For seniors still looking for that extra income during retirement, Idaho Falls offers plenty of employment opportunities and volunteer work at local organizations or charities. In addition, getting involved in different groups or activities within the community is easy, which can help keep seniors physically active and socially connected with others.
With its quality of life being so high yet the cost of living so low– Idaho Falls is one of the best places to retire in America.
Nampa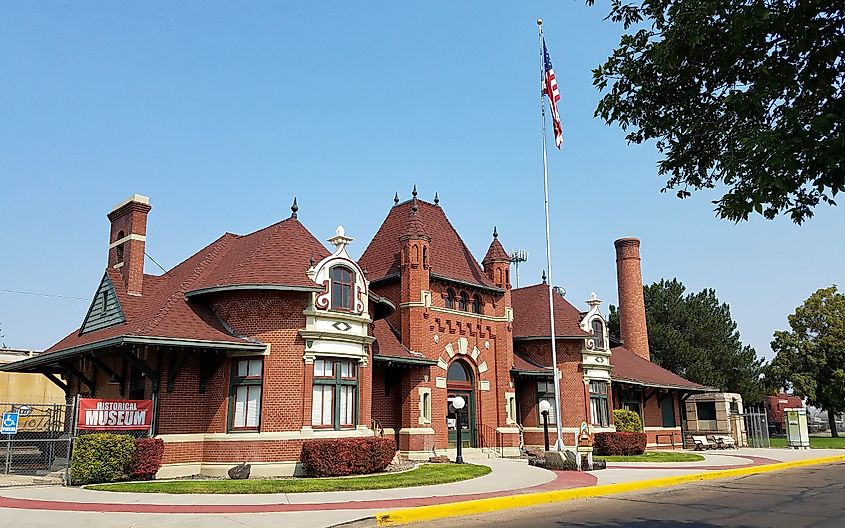 Nampa is an ideal destination for those looking to retire in a peaceful yet exciting location. Located close to Boise and in the beautiful Treasure Valley, Nampa has plenty of outdoor activities and attractions that make it an ideal place to kick back and take things easy after a lifetime of hard work.
The climate of Nampa perfectly balances warm summers and mild winters. With temperatures rarely exceeding 80 degrees Fahrenheit in the summer months and low humidity all year round, retirees can enjoy the outdoors almost any time of the year. There are plenty of parks and trails nearby for walking, cycling, or simply taking in the beauty of nature.
Living in Nampa is quite affordable compared to other parts of Idaho. Retirees have access to quality healthcare facilities around the city and ample retail shopping opportunities. Moreover, the community is friendly and welcoming, making it easy for retirees to find their place here.
Retirees looking for entertainment will appreciate Nampa's abundance of cultural events, from art galleries to live music performances. In addition, local restaurants serve delicious, locally-sourced cuisine with plenty of options available whether you're in the mood for fine dining or want a casual bite to eat.
For seniors looking for somewhere comfortable and scenic yet close enough for their family visits, Nampa is an ideal destination. With its laidback atmosphere and variety of attractions, this beautiful city offers something unique that makes retirement here incredibly special.
Coeur d'Alene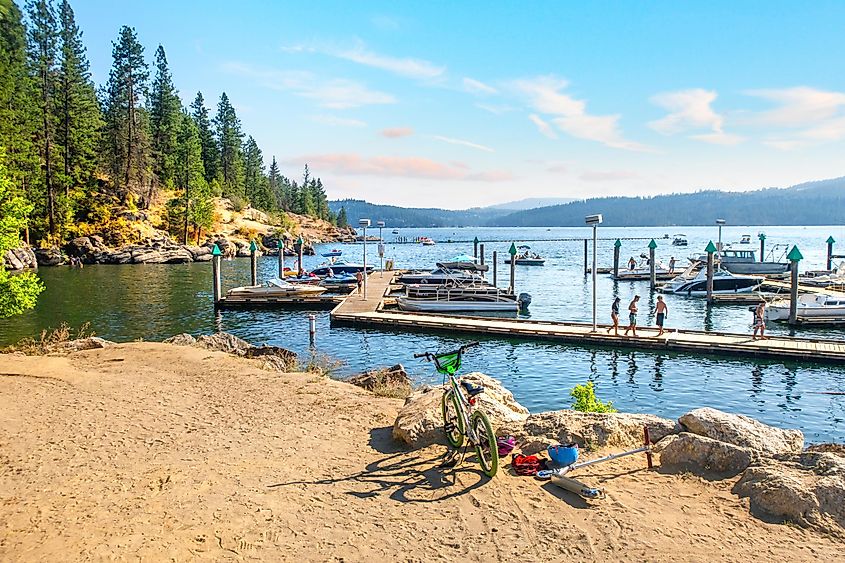 Coeur d'Alene is a beautiful and quaint city in Northern Idaho's mountains. While it may not be as well-known as other retirement destinations, Coeur d'Alene has plenty to offer retirees looking for comfort and beauty.
Coeur d'Alene is located near the northern tip of Lake Coeur d'Alene, creating a picturesque backdrop for those retiring here. The lake offers many activities, such as fishing, boating, swimming, and more. In addition to the lake, there are also many parks and trails throughout the area to explore.
The climate of Coeur d'Alene is mild, with all four seasons offering something different for retirees to enjoy. Summers are warm and sunny, allowing for days spent on the lake or golfing on one of their three championship golf courses. Winters are cold but rarely severe, which makes it possible to get out and enjoy winter sports like skiing or snowshoeing without worrying about dangerous conditions.
Coeur d'Alene becomes a bustling tourist destination during the warmer months, filled with cozy restaurants, lively farmers markets, and vibrant entertainment opportunities. However, for those who want even more out of their community experience, Spokane is just an hour away and features additional attractions like museums and shopping outlets, perfect for staying connected while enjoying retirement life in Northern Idaho.
Coeur d'Alene offers everything you could want out of retirement living: natural beauty, outdoor activities, mild climate, and plentiful amenities without having to worry about crowded areas or too much hustle and bustle. So it's easy to see why this small yet prestigious city is a fantastic choice for anyone wanting to retire in peaceful seclusion surrounded by stunning scenery.
To sum it up, these seven small towns in Idaho offer retirees an excellent quality of life with plenty of activities to enjoy year-round. Whether looking for gorgeous views, outdoor activities, or quaint downtown areas with plenty of entertainment, Idaho is the perfect place to retire. With its beautiful scenery, mild climate, and an array of small towns, each with something unique to offer, it's easy to see why so many retirees have chosen Idaho as their home. From Idaho Falls in the eastern part of the state to Lewiston on the border of Washington, these small towns provide an excellent way to enjoy retirement living in a peaceful setting while still being able to experience all that Idaho has to offer.