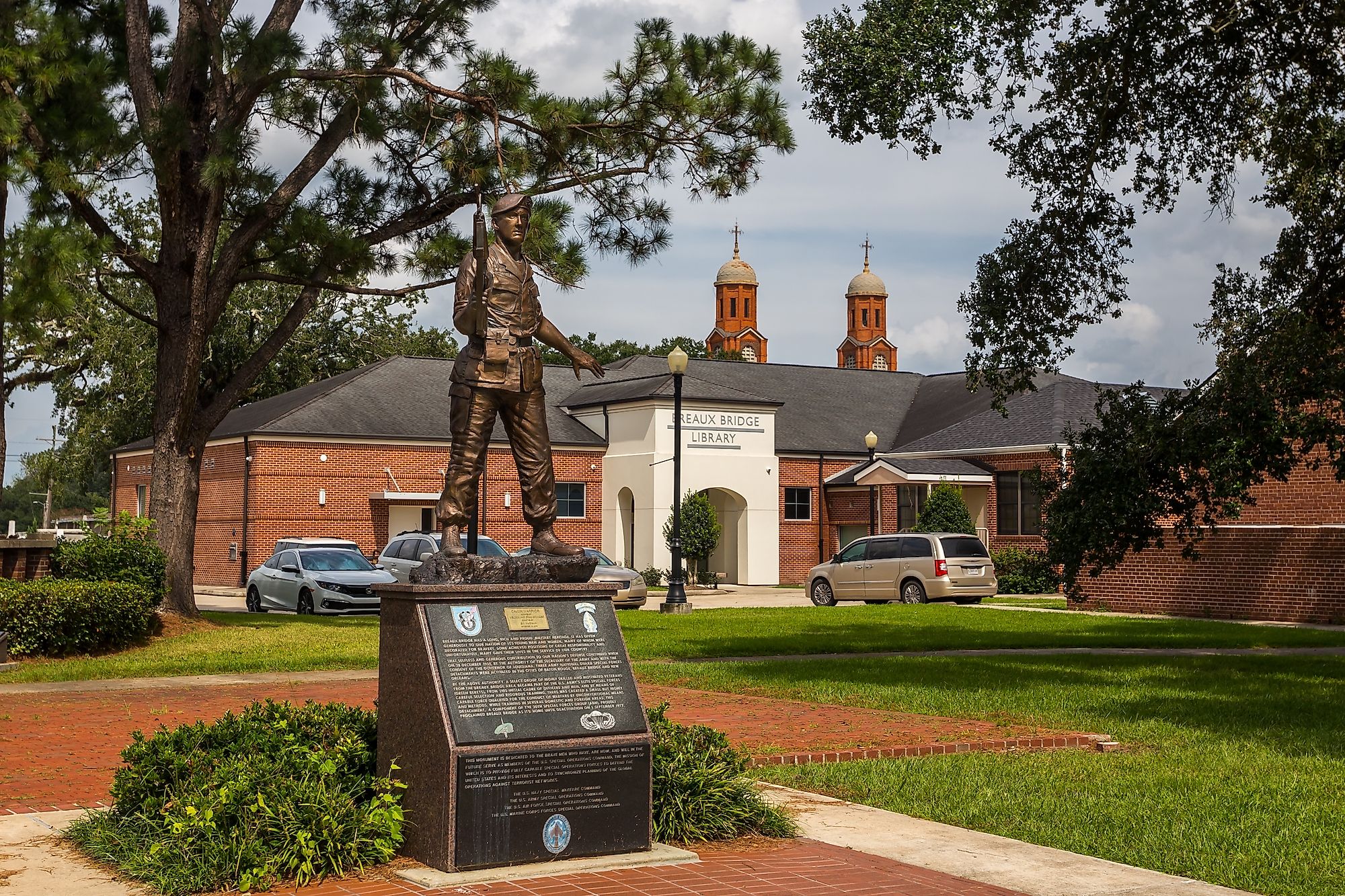 7 Most Unique Louisiana Towns
Also known as the "Bayou State," Louisiana is one of America's most naturally beautiful and historically fascinating places. Admitted to the Union in 1812, Louisiana is widely known and celebrated for its unique French and Cajun culture, tasty cuisine, special musical stylings, and agriculturally rich lands. Though major cities like New Orleans and Baton Rouge remain the most well-known of the State's urban centers, several unique smaller towns also populate the landscape, revealing another special side of Louisiana. So wait no longer and see why these "Bayou State" locales are truly amongst the best in the Southern United States. 
Breaux Bridge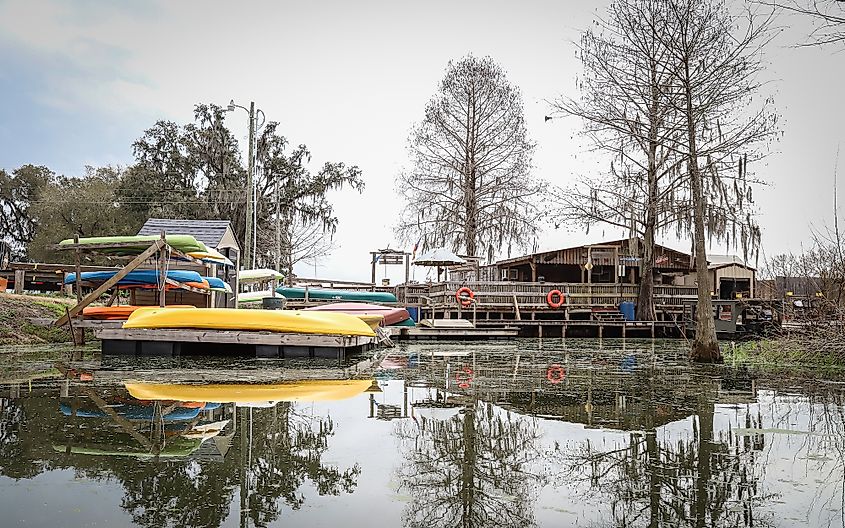 Home to a modest population of just over 7,500 residents, Breaux Bridge is perhaps the best place in Louisiana to enjoy truly authentic Cajun cuisine. Known as the "Crawfish Capital of the World," this town will always leave its guests wanting more, and it plays host to many exciting festivals throughout the year. The most popular among these is surely the Crawfish Festival, where tasty seafood and other Cajun delights create a most eclectic range of things to try, while the South's unique sights and sounds create a charming ambiance. Meanwhile, in addition to Breaux Bridge's menu offerings, tourists can also enjoy time along the water at Lake Martin, where swamp tours are also offered. See wildlife like herons and alligators in a unique and memorable experience for the young and old! 
Grand Isle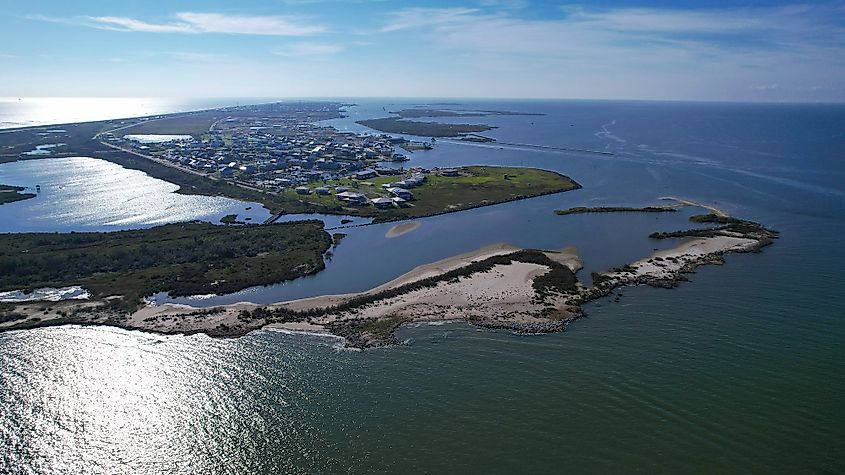 The town of Grand Isle is one of Louisiana's most unique places and is situated on the barrier island of the same name. Home to a population of just over 1,000, this scenic locale offers residents and visitors alike wonderful opportunities for fishing, swimming, hiking, wildlife watching, or even just a simple stroll along the beach side. Spend time at the Bridge Side Marina for some of the State's best ocean views, accentuated only by the great array of Cajun restaurants in the immediate area. In addition, guests of all ages can enjoy the Grand Isle Migratory Bird Festival in April, where spectacular views of some of Louisiana's most beautiful bird species make for quite the memory.
Abita Springs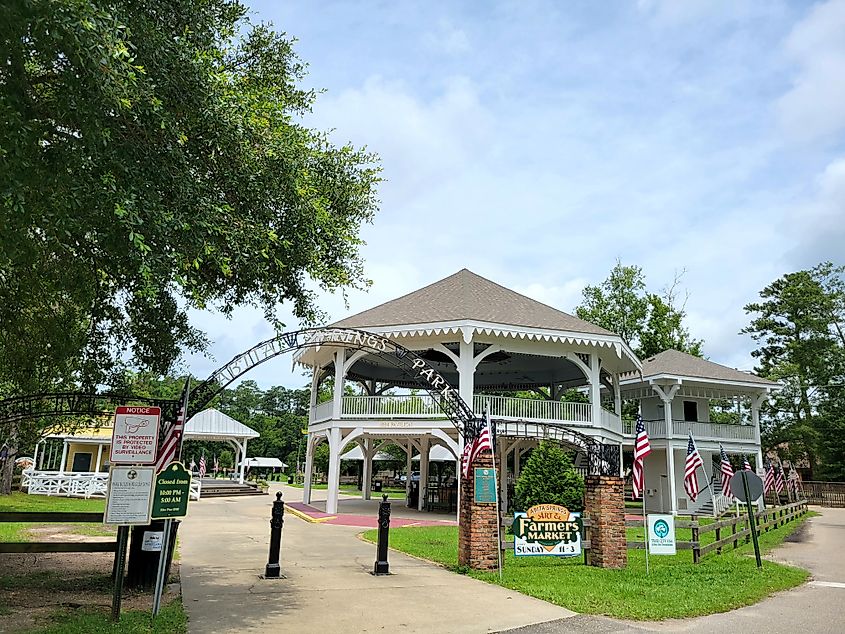 Located just some 44 miles north of New Orleans, Abita Springs is a charming and beautiful community with a modest population of just under 2,700 residents. An ideal place for a tranquil pace of life, the town offers unique landmarks that will surely satisfy both young and old. Visit such places as the Children's Museum of St. Tammany in nearby Mandeville, or stop by the Abita Mystery House Museum and its eclectic collection of old toys and games. Meanwhile, at Abita Springs Park, great opportunities for cycling, jogging, or picnicking under the Louisiana sun are sure to delight. And remember to relax under the large gazebos, which also make for quite a special photo opportunity.
St. Francisville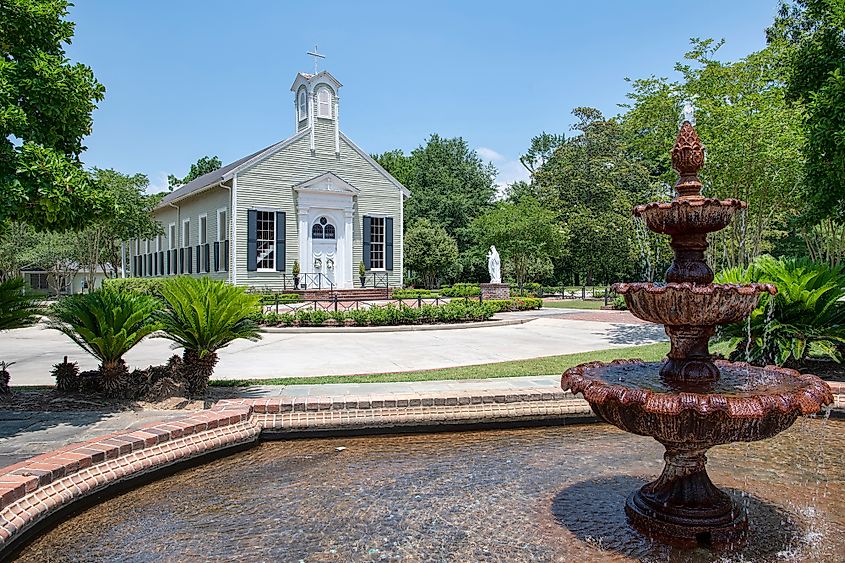 For a unique and truly memorable encounter with history, a visit to St. Francisville is surely a must. Indeed, this historic town was founded in the early 1800s (even before Louisiana's official Statehood), and today, it continues to maintain a most charming and alluring atmosphere. Filled with many antebellum-style plantation houses and other 19th-century buildings, tourists may very well feel like they have stepped out of a time machine. Visit sites like the Rosedown Plantation State Historic Site or the Audubon State Historic Site, which bring history to life amidst stunning natural surroundings and plant life common in the American South. And with a variety of cute boutique shops and, of course, fine Cajun cooking establishments in the area, a day spent exploring the country's past is capped off in a most relaxing and charming way. 
Transylvania
A small community of just under 300 permanent residents, the "spooky" town of Transylvania shares its name with the famed historical region of modern-day Romania. Primarily a pit stop for those on Highway 65, the town is located near the Mississippi River and the border with Mississippi. Though it may not seem it has much to offer, even in its simplicity, it serves as a great example of old-fashioned Americana. Here, everyone knows each other's name, and the small assortment of shops and restaurants make it a typical snapshot of Anytown. And, of course, with its seeming connection to Dracula, passing guests will not want to miss a chance to shop at the general store with its cute and unique selection of vampire-related memorabilia and other gifts.
Covington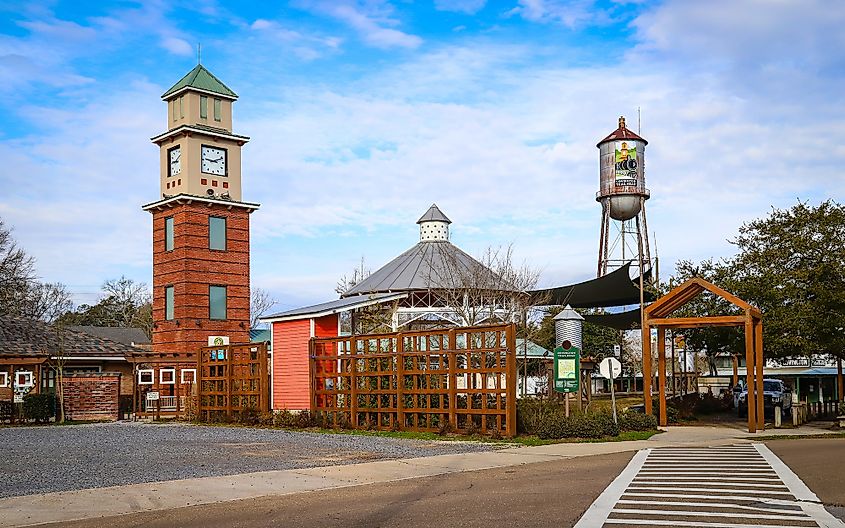 Seat of St. Tammany Parish, Covington, is a beautiful place to spend a weekend and enjoy some of Louisiana's beautiful outdoor surroundings. Founded in the early 1800s, this town of nearly 12,000 inhabitants offers guests a relaxing ambiance where such activities as biking, hiking, and fishing are always popular. Visit the Fairview Riverside State Park, where additional opportunities for local wildlife watching can be enjoyed, or take in a scenic view at the Tammany Race Bike Trail. And for those looking to bring a unique item back home with them, remember to stop by the Copper Rooster Antiques store for some truly rare and old-fashioned American gifts. 
Abbeville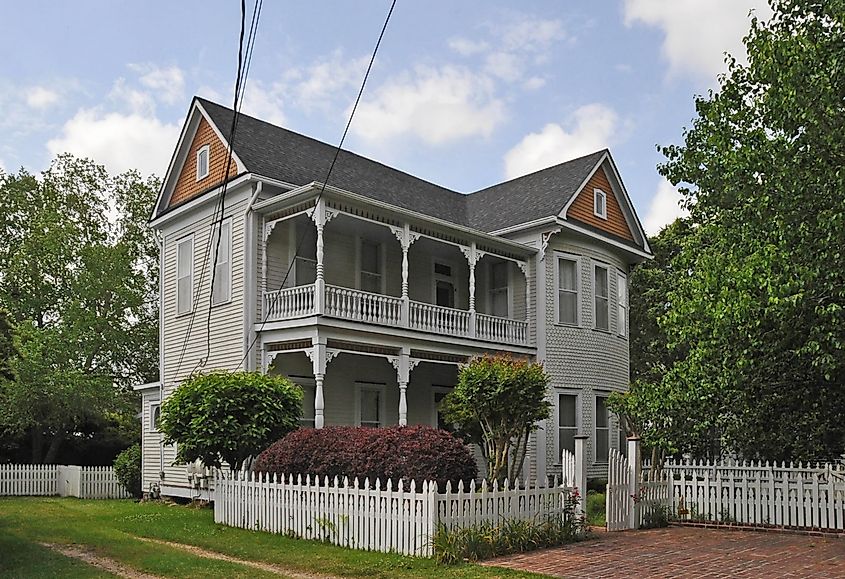 Abbeville serves as the seat of Vermillion Parish and was founded by a French priest in the mid-1800s. Today, the home of just over 11,000 residents, this historic town is a charming place just some 21 miles from the city of Lafayette. Full of numerous historic buildings listed on the National Register of Historic Places, visitors can understand what an early French missionary settlement resembled with stops at the Downtown Historic District and the Residential Historic District, respectively. In addition, an afternoon spent at the nearby scenic byway, the Vermillion Birding Loop, is a great way to observe local species, while an intriguing and informative experience can be enjoyed at the Louisiana Military Hall of Fame and Museum.
For a State as unique as Louisiana, it is only natural to expect to find special towns within. Indeed, the "Bayou State" is a land full of uniqueness where rich history, exquisite food offerings, and breathtaking natural surroundings all make it one of America's most splendid places to experience. These unique towns offer a glimpse into Louisiana's cultural and geographic beauty and will surely create memories for all those who visit. Do not delay and see why Louisiana is a gem of the Southern United States!