Louisiana is a beautiful place with a wide variety of cultures and amazing natural beauty. It has several hidden cities that blend history, culture, and outdoor activities to create an unsettling and bizarre visitor experience. Louisiana will captivate you whether you enjoy history or the natural world. In this article, we're going to show you 7 charming cities in Louisiana that will make your trip the best ever. The oldest city in the state, Natchitoches, is situated on the River Cane and features lush plantations, interesting historical sites, and a vibrant downtown. These 7 towns perfectly capture the essence of Louisiana, which is the ultimate melting pot of culture, environment, and history. 
Natchitoches
The oldest town in Louisiana, Natchitoches, possesses a charming charm that makes it an alluring travel destination. The village, which is perched on the gorgeous Cane River Lake shores, has breathtaking scenery. The Natchitoches Historic District is a tribute to the town's rich cultural background, and Natchitoches takes pleasure in being a stronghold of history. You can travel back in time by seeing this magnificent collection of flawlessly maintained 18th and 19th century buildings. With so many outdoor activity options, the town is also a haven for outdoor aficionados. There are activities for everyone in the nearby Kisatchie National Forest, including fishing, hiking, and camping.
St. Francisville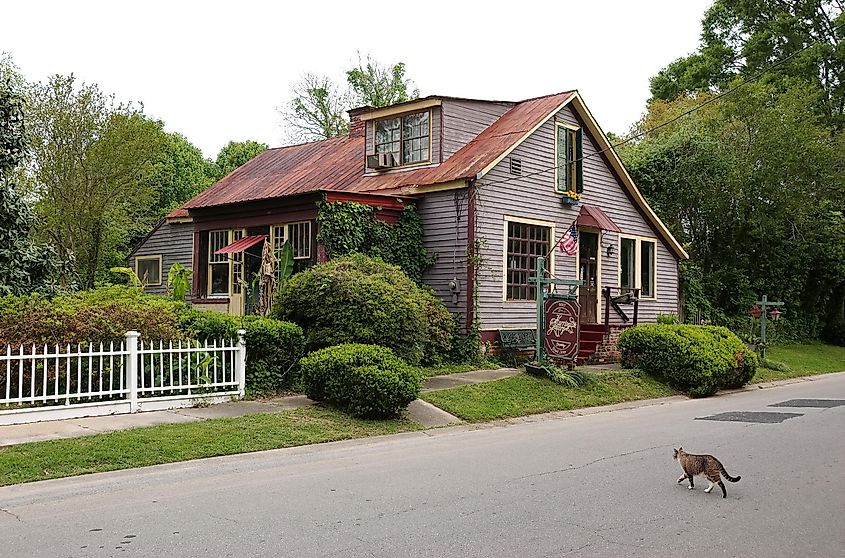 Nestled amidst the idyllic natural splendor of Tunica Hills and the majestic Mississippi River lies the charming town of St. Francisville. With its storied past dating back to the early 1800s, this town is a veritable treasure trove of history and culture. Its exquisite architecture is a testament to its rich heritage, with many of its iconic structures listed on the esteemed National Register of Historic Places.
 A haven for outdoor enthusiasts. The visitors can partake in a plethora of recreational activities such as hiking, biking, and fishing in the nearby areas. Immerse yourself in the lush greenery of Tunica Hills, marvel at the awe-inspiring grandeur of the Mississippi River, and bask in the tranquil ambiance that permeates this serene town.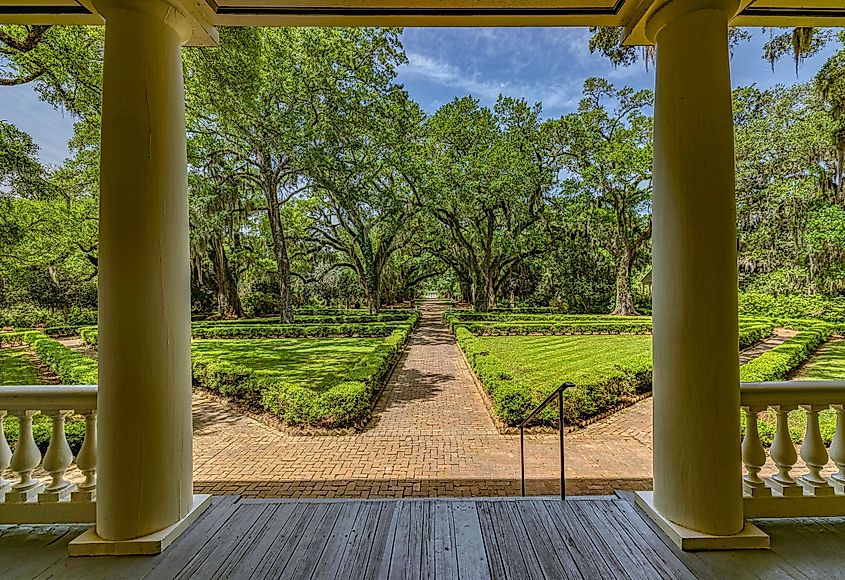 St. Francisville's greatest attraction is not merely its natural beauty but also how well nature and history blend together. Discover more about the town's rich past by visiting some of its many historical sites, such as Rosedown Plantation State Historic Park, where you may see the splendor of antebellum architecture. St. Francisville is a site where history really comes to life, and its fascination is greatly increased by the unmatched beauty of the surrounding landscape.
Covington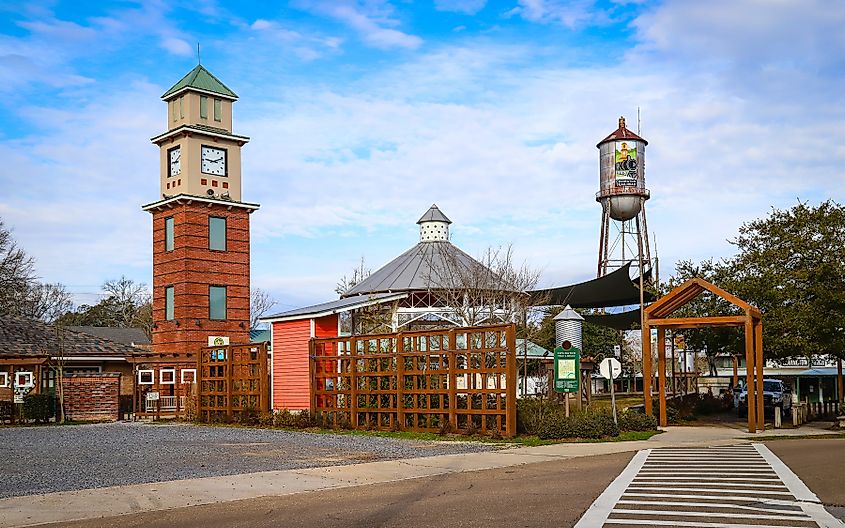 Nestled at the Northshore of the staggering Lake Pontchartrain, Covington, a bucolic city, offers an idyllic and serene atmosphere, attracting traffic with its picturesque downtown vicinity proposing an array of one-of-a-type boutiques and eateries. Furthermore, the city boasts several captivating parks, which include Bogue Falaya Park and Covington Trailhead, wherein nature aficionados can bask in a plethora of out of doors sports which include hiking, biking, and picnicking, all even as basking withinside the enchanting splendor of the herbal scenery. In phrases of gastronomy, Covington's meals scene offers a cornucopia of gastronomical delights, as many neighborhood cooks contain the hottest and maximum seasonal ingredients, giving their dishes an awesome and particular flair.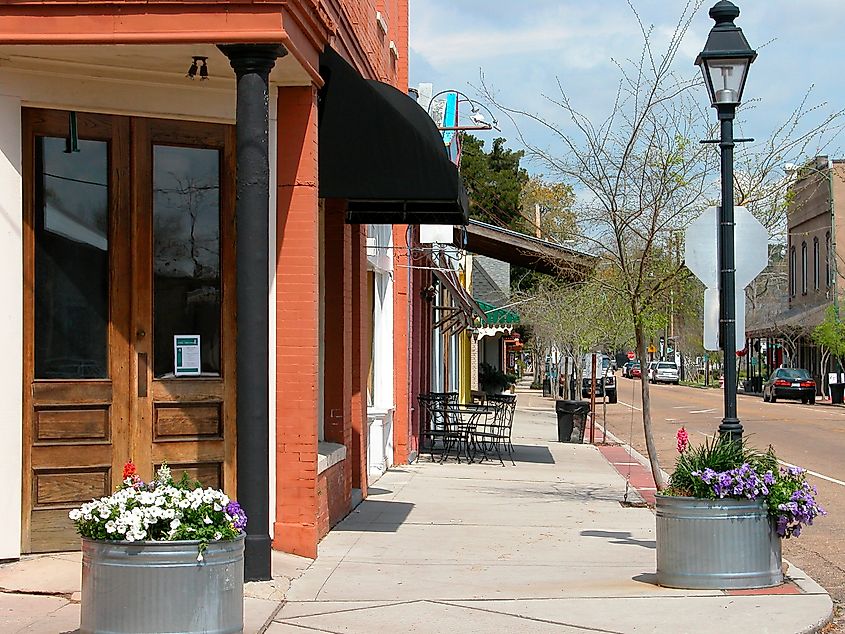 The city's museums and artwork galleries also provide an enriching revel in for lifestyle enthusiasts, showcasing a wealthy tapestry of neighborhood and nearby artwork and history. In essence, Covington gives a completely unique combo of herbal splendor, cultural richness, and gastronomical excellence, making it a must-go to vacation spot for each person searching for an immersive and unforgettable revel in.
Abbeville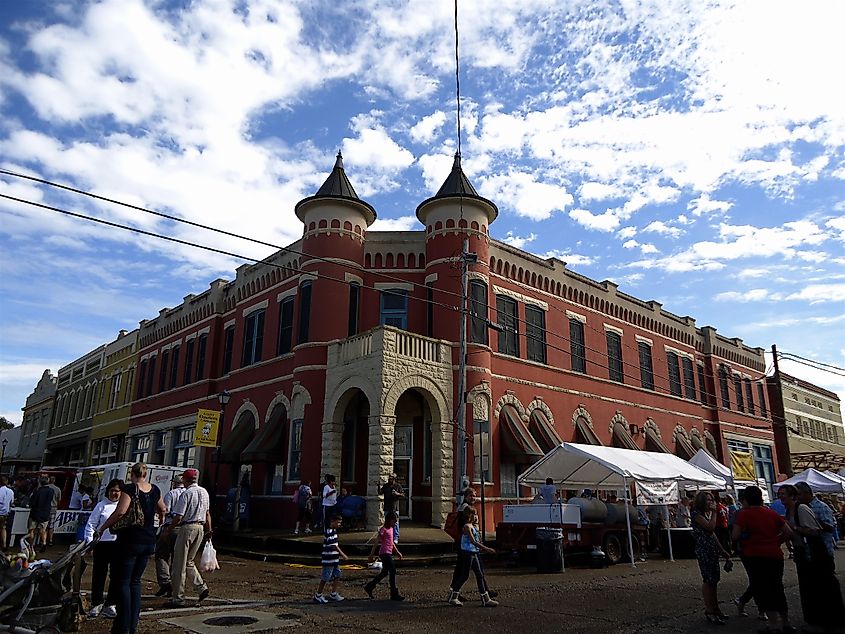 Abbeville is a beautiful small town nestled in the core of Cajun country, renowned for its opulent cultural heritage and plethora of festivities that grace the town's calendar throughout the year. The Giant Omelette Festival and Louisiana Cattle Festival are just a couple of the celebrations that embody the town's joie de vivre. Not only is Abbeville a beacon of culture, but it is also surrounded by breathtaking natural landscapes, with Palmetto Island State Park serving as a prime example. Visitors can indulge in an array of outdoor activities, such as angling, boating, and camping. This charming haven showcases a cornucopia of extraordinary qualities, with its vibrant cultural scene and stunning natural environment. No wonder Abbeville is a must for those craving the perfect balance of relaxation and adventure. Whether you're a culture vulture or an outdoor enthusiast, Abbeville is the perfect spot with something for everyone. With its exquisite location and rich history, Abbeville is a city like no other where spirit and soul can find sanctuary from the chaos of the world.
Lake Charles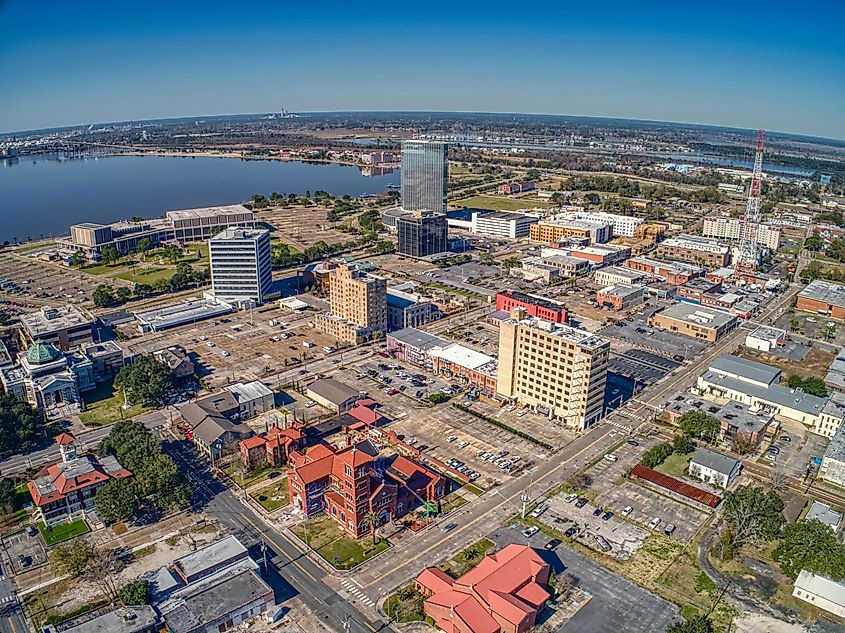 Nestled serenely alongside the verdant banks of the Calcasieu River, the bustling town of Lake Charles boasts an effervescent ambiance and remarkable topographical marvels, which include the awe-inspiring Creole Nature Trail and the outstanding Sam Houston Jones State Park, famed for the breathtaking beauty. The first-rate landscape of the encompassing regions presents sufficient possibilities for avid adventurers to bask in interesting sports inclusive of fishing, boating, and birdwatching, among a plethora of different invigorating pursuits. It is noteworthy that the harmonious coalescence of the city's colorful cultural charisma and the beauty of its herbal landscapes is not anything quick of awe-inspiring, and site visitors are positive to discover themselves captivated via way of means of the attractive appeal of Lake Charles. With an eclectic combo of points of interest and leisure sports that cater to a vast spectrum of interests, Lake Charles is surely a veritable treasure trove of reviews that guarantees to go away an indelible effect on all who visit.
Minden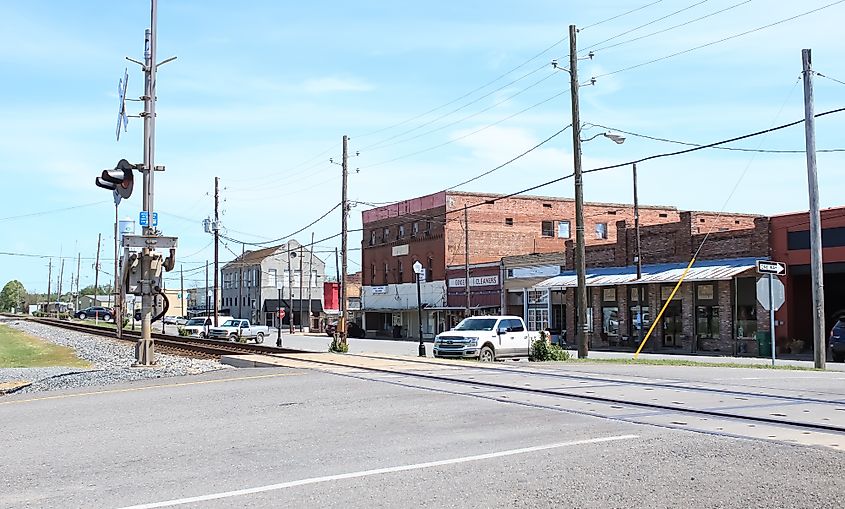 Nestled in the picturesque Piney Hills region of Louisiana lies the charming town of Minden, well-known for its captivating terrain that encompasses the breathtaking Lake Bistineau and the enchanting Kisatchie National Forest. Minden beckons visitors with a plethora of outdoor activities, including hiking, angling, and camping in the surrounding area. The town's natural exquisiteness is bewitching, with the intricacy of its waterways and the lushness of its verdant terrain. Lake Bistineau, a mesmerizing natural wonder, boasts a profusion of aquatic life, offering visitors an unparalleled angling experience. Meanwhile, the Kisatchie National Forest is a mystical and almost otherworldly realm where visitors can delve into the interplay between nature and humankind. It's a place where the immensity of nature and the insignificance of man intersect.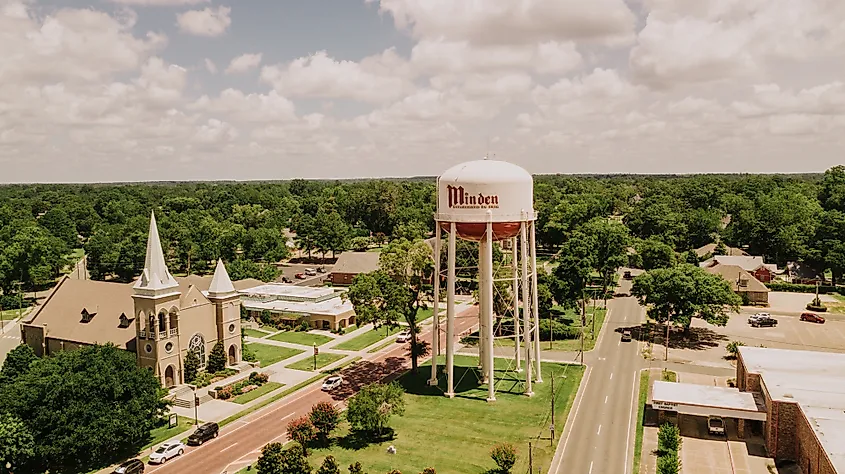 A refuge where nature is supreme, Minden provides a break from the hectic pace of metropolitan life. In the serene natural setting, where the scent of pine trees permeates the air and the soft hum of the forest soothes the soul, visitors may relax and refresh. Minden offers a haven where one can re-connect with nature and find calm amid the clamor of modern life thanks to its serene and majestic ambience.
Grand Isle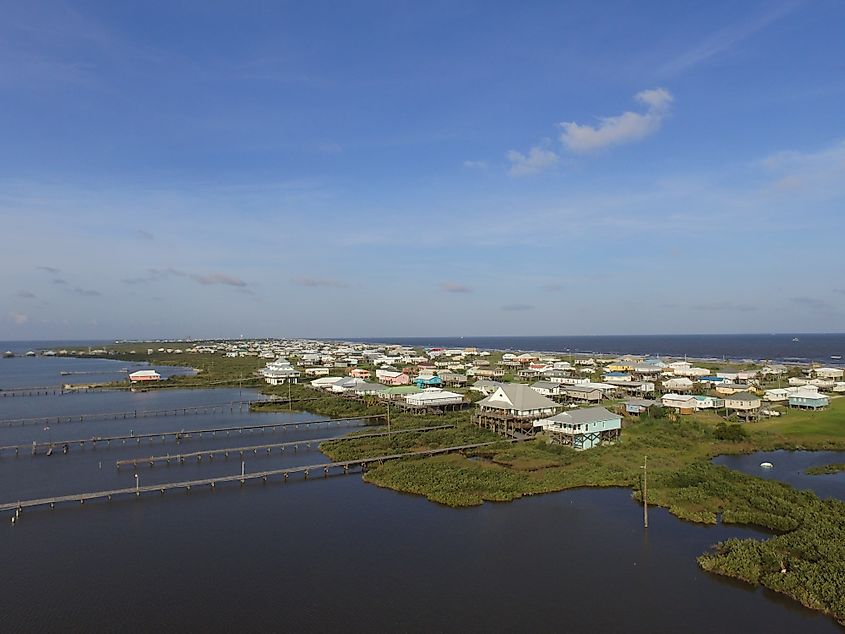 Grand Isle is a lovely seaside community that is tucked away by the Gulf of Mexico. The area is well known for its beautiful shorelines, especially the Grand Isle State Park, which offers chances for camping, swimming, and other water-related activities. Also, guests can enjoy the nearby wild animal observation and avian show.
The beauty of nature is on full display in this magnificent residence. Grand Island is a haven for anyone seeking a break from the monotony of city life, from the stunning coastline to the diverse fauna and flora. Particularly the Grand Isle State Park, which is bursting with the charm of outdoor recreation, is a jewel of the area. One can enjoy the pleasure of catching fish of numerous types or submerge themselves in the cold, clear waters. The camping areas also offer a great chance to connect with nature while taking in the sun-kissed environment.
Grand Isle's picturesque scenery extends beyond its coastline, with its lush surroundings providing a haven for animal enthusiasts. The town is filled with amazing animals and a wide variety of birds, creating an amazing display. One grows acutely aware of the diversity and beauty of the world around us with every second spent in this wonderful area.
Conclusion
The state of Louisiana is home to numerous charming and distinctive towns, each of which offers a special fusion of historical significance and scenic beauty. In this editorial, we highlight 7 of Louisiana's most charming and picturesque towns. There is something for everyone here, from Grand Isle, which is situated on the shore, to the scenic Natchitoches, which is the state's oldest town, to the lovely small town of Covington.
Louisiana's small towns are known for their vibrant histories and distinctive cultural experiences. Grand Isle is a paradise for anglers and a great place to take in the splendor of the Gulf of Mexico, whereas Covington is well known for its live music performances and is a center of the arts.
Visitors are given the opportunity to appreciate the state's culture, cuisine, and customs by choosing to explore these places. Each town offers a fascinating look into Louisiana's complex and captivating past and is unique in its own way. So why not visit these towns and enjoy Louisiana's charm?