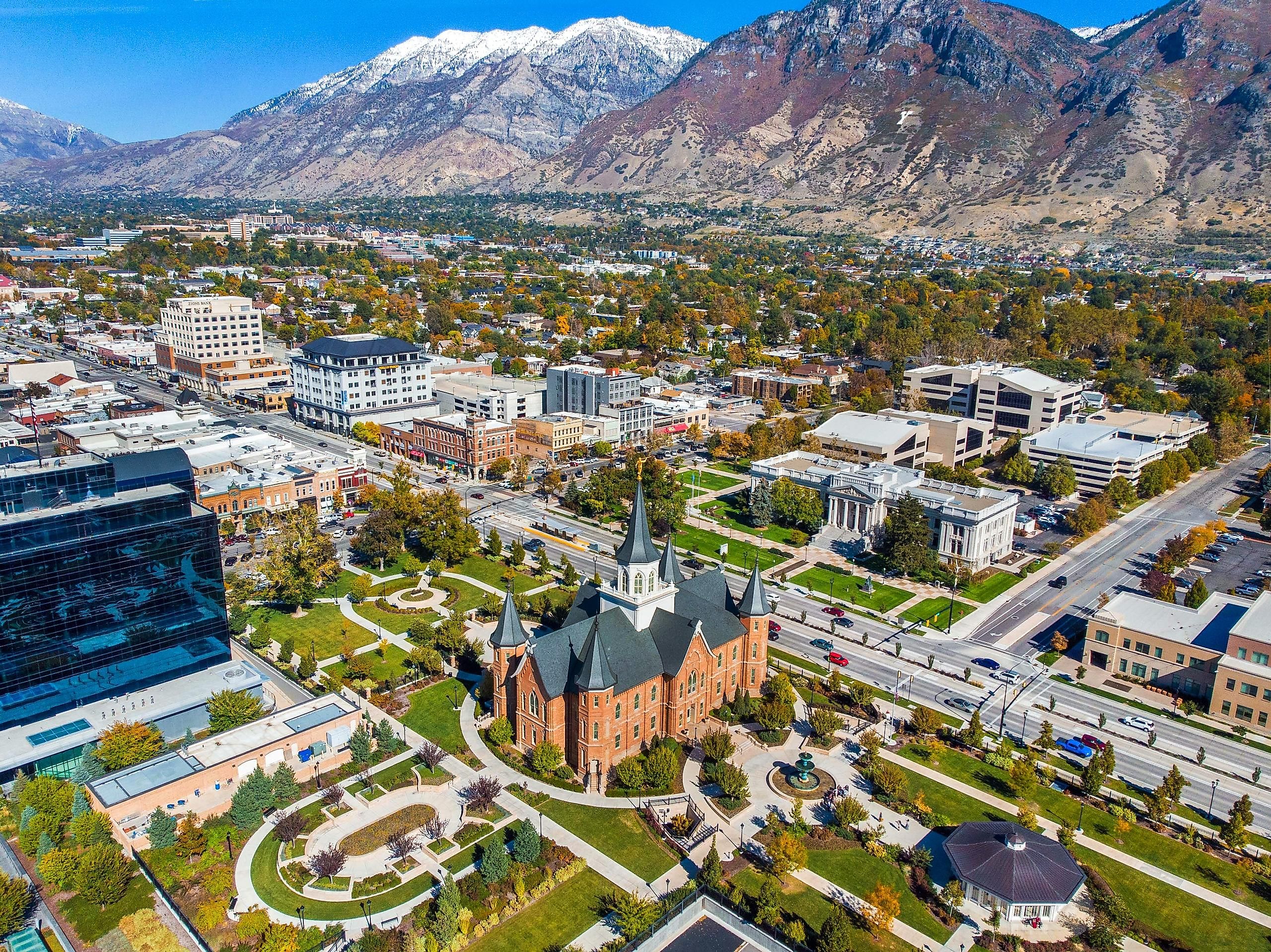 13 Prettiest Towns In Utah
From arid deserts to rugged mountain ranges, Utah has it all. Utah's natural, distinctive beauty has been featured in several TV shows and movies, Westerns, and sci-fi genres, particularly leaning into the arid, sometimes otherworldly atmosphere. There is plenty to see and do with many charming, unique towns dotting the landscape. Whether you're looking for a scenic road trip or a place to live out your Wild West fantasy, you can find it in Utah.
Panguitch City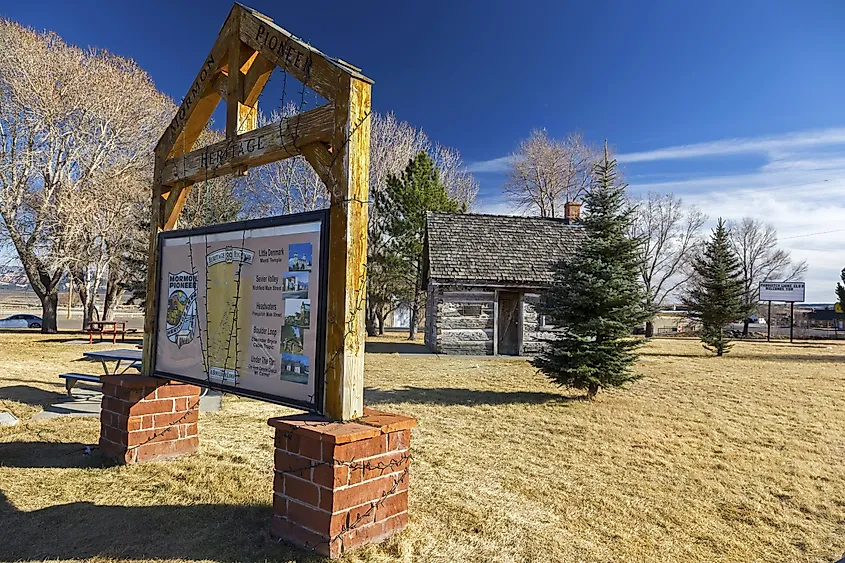 A rural town that is between the Markagunt and Paunsaugunt Plateaus, Panguitch is surrounded by gorgeous lakes and stunning mountains, including the town's namesake, Panguitch Lake. The town's name, which is a Native American Paiute word meaning "Big Fish," is a popular spot with fishers, as the lakes and rivers are filled with rainbow trout. Its historic downtown district has interesting antique shops, art galleries, and beautiful buildings.
Enjoy an afternoon of antiquing at the Smokin' Hot Antiques & Collectibles at the Old Firehouse, followed by lunch at The Original Kenny Ray's. The town comes alive during summer and hosts several festivals, including the Panguitch Valley Balloon Rally and the Annual Quilt Walk Festival. 
Brigham City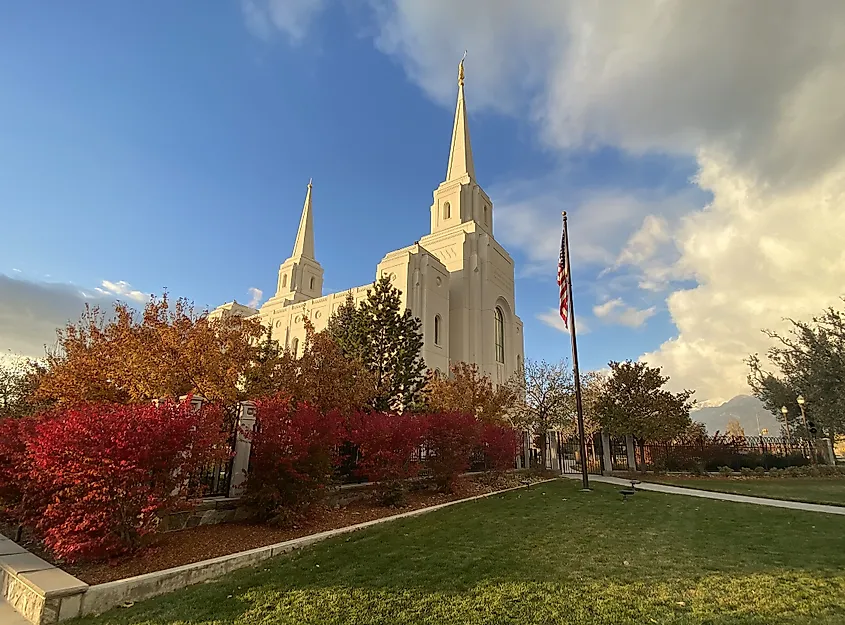 Soak up the small-town atmosphere and explore its natural beauty in Brigham City. The city was settled by Mormon pioneers in the 19th century. Brigham City is still a quiet, safe place to visit. Stroll down the city's historic Main Street to enjoy the picturesque buildings and catch some entertainment at their 100-year-old theatre, the Capitol Theater. The city is well known for its Peach Days, which have been going on since 1904 as a day off from the harvest and a time to celebrate. Now, the time-honored tradition brings roughly 35,000 spectators a year for a fun-filled weekend every September, the weekend after Labor Day.
Huntsville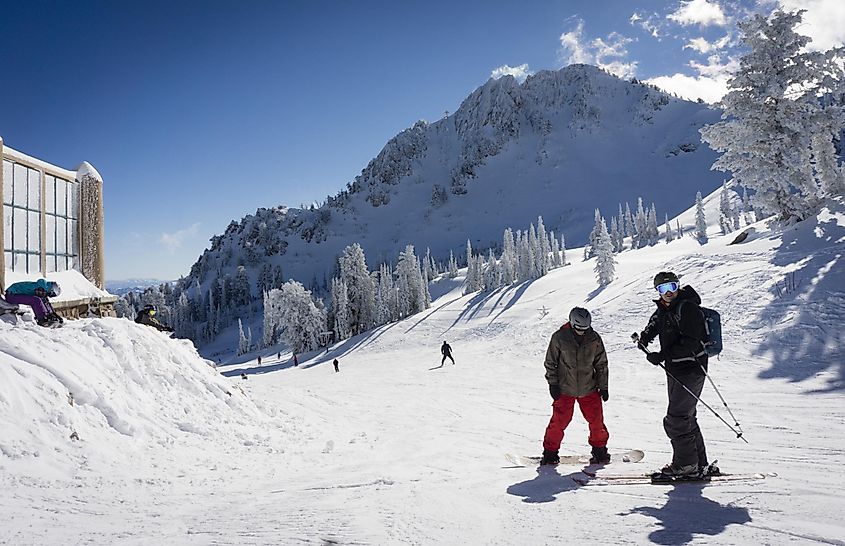 Huntsville has two notable businesses that are distinct to their industries. The Shooting Star Saloon is the oldest bar in Utah and west of the Mississippi. It has not closed since it opened in 1879, even during Prohibition. The Snowbasin Resort, which hosted the downhill ski events of the 2002 Salt Lake City Winter Olympics, is one of the oldest ski resorts in America and has been in continuous operation since 1939. 
Founded in 1860 by Jefferson Hunt, a brigadier in the American Army's Mormon Battalion, Huntsville is situated between rolling green valleys and the shores of Pineview Reservoir, which has abundant fishing and boating opportunities. 
Midway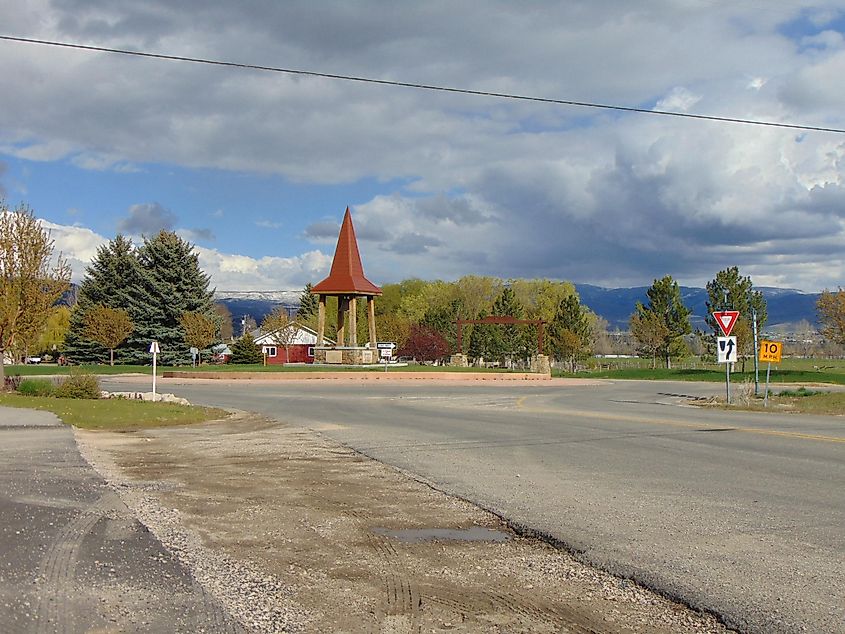 Midway, also known as the "Little Switzerland of Utah," is a great destination for outdoor enthusiasts looking for various activities throughout the year. Cross-country skiing is especially popular in winter, with Soldier Hollow Resort in the Wasatch Mountain State Park offering dedicated trails. Known for hosting cross-country skiing events at the 2002 Winter Olympics in Salt Lake City, Soldier Hollow Resort also had picturesque views, tubing, and hiking during the summer months. 
For a truly one-of-a-kind experience, visitors must check out the Homestead Resort, which features an active caldera that maintains mild water temperatures year-round, making it ideal for scuba diving. No matter the season, Midway has something to offer for everyone looking for an adventure in the great outdoors.
Moab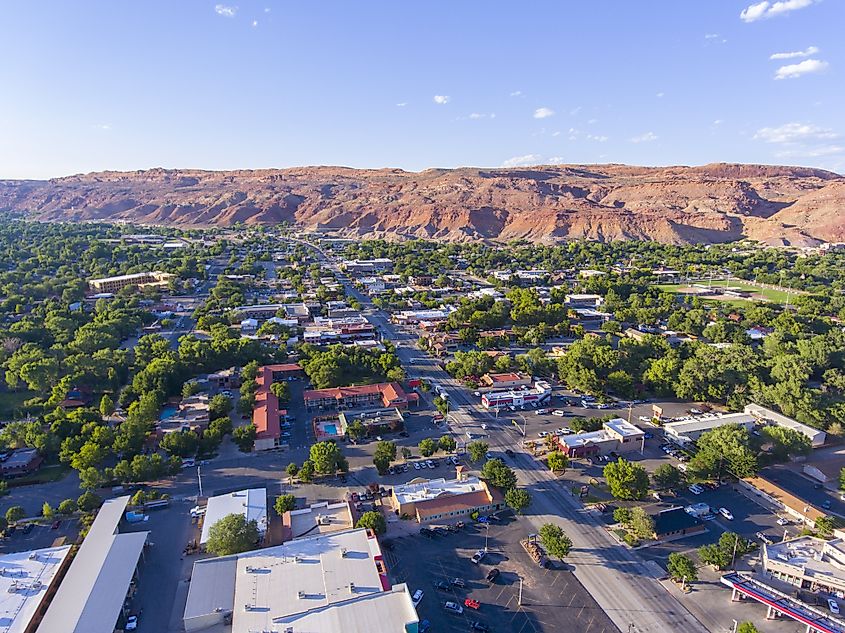 The scenery around Moab is right out of a Western Movie. With scenic natural red rock arches of Arches National Park, activities like river rafting on the majestic Colorado River, and the Moab Giants Dinosaur Park, there is much to do in Moab. The town has been the location of several movies and TV shows, including the 1985 pilot of MacGyver, Indiana Jones and the Last Crusade, Thelma and Louise, and 127 Hours, to name a few. If you like mountain biking, Slickrock Trail is a striking 10.5-mile loop that circles ancient sea beds and petrified dunes. To experience as many adventures as possible, visit the Moab Adventure Center, which has several different tour packages that can help you maximize your time in Moab.
Spring City
Walking the streets of Spring City and admiring the 19th-century buildings is a must for any architecture buff. Spring City has several stunning examples of Mormon pioneer architecture, like the beautiful 19th-century Spring City Chapel and the impressive Spring City School built in 1899. Towards the end of the 19th century, there was an influx of Danish and Scandinavian immigration in the city, which is why the north side became known as "Little Denmark." Buildings like the Justesen-Olden House and the Rasmus Jensen House showcase this change in the town's culture. Check out the Gunnison Valley Historical Museum to learn more about the town's history, or take advantage of the area's fishing, biking, and ATV trails. 
Springdale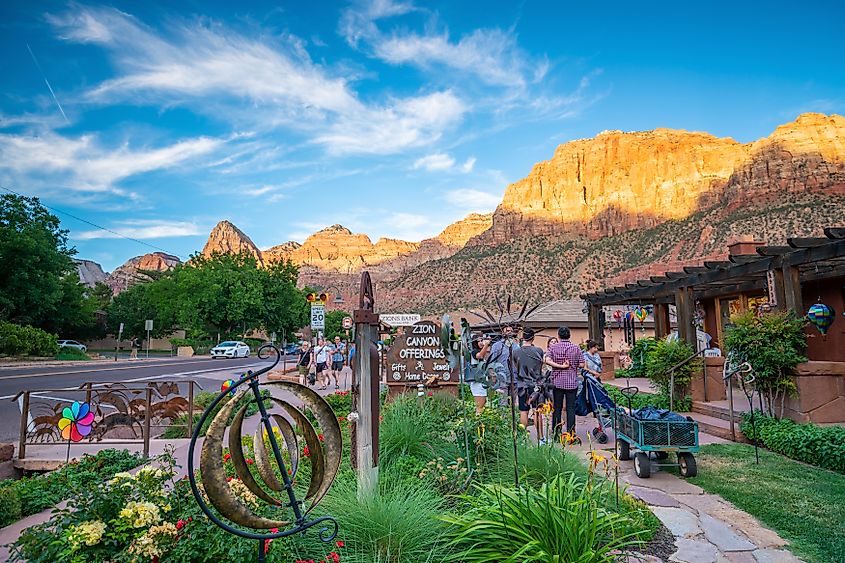 Springdale is located near the picturesque Zion Canyon and Zion National Park, which is an incredibly biodiverse region that looks like it could be part of a Jurrasic Park film set. Zion Canyon is a popular spot for rock climbing, hiking, camping, and enjoying its biodiversity. In town, Springdale's historic downtown area has many attractions. Enjoy a relaxing spa day at the Five Petals Spa in the Cliffrose Lodge for some personal time. Springdale has several art galleries, including the Tribal Arts Gallery, which showcases a variety of local Native American art, like pottery, jewelry, rugs, and baskets. The LaFave Gallery is another gallery that hosts works by regional and local artists. For some shopping, check out the Zion Prospector for all of your souvenir needs. 
Less than 20 minutes away from Springdale is the Grafton Ghost Town, one of the most famous ghost towns of the American Southwest, which was established in 1859 and was banded in 1944. The buildings in the town were restored in 1997, so there is lots to see and do. Highlights include houses of former residents, the schoolhouse/church, and the cemetery.
Heber City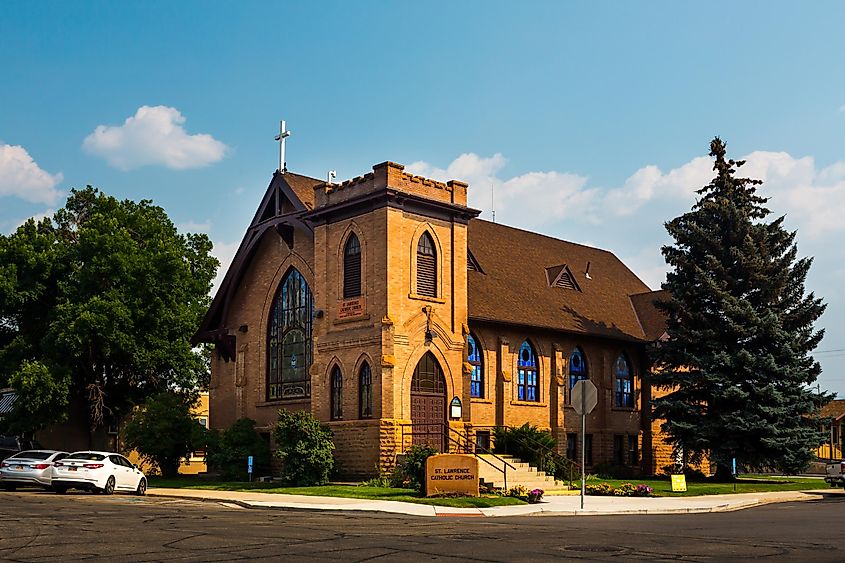 Step back in time in Heber City. Founded in 1859, Heber City is still a predominantly Mormon town. Many outdoor activities around the town include boat tours, standup paddle boarding, and horseback riding in the Heber Valley. Take a trip to the Heber Valley Historic Railroad Line for views of "Utah's Alps." If you have a sweet tooth, a stop at Ritual Chocolate, a small batch, bean-to-chocolate factory and cafe, is a must. Enjoy drinking chocolate, local baked goods, coffee drinks, and handmade chocolate bars. 
Mount Pleasant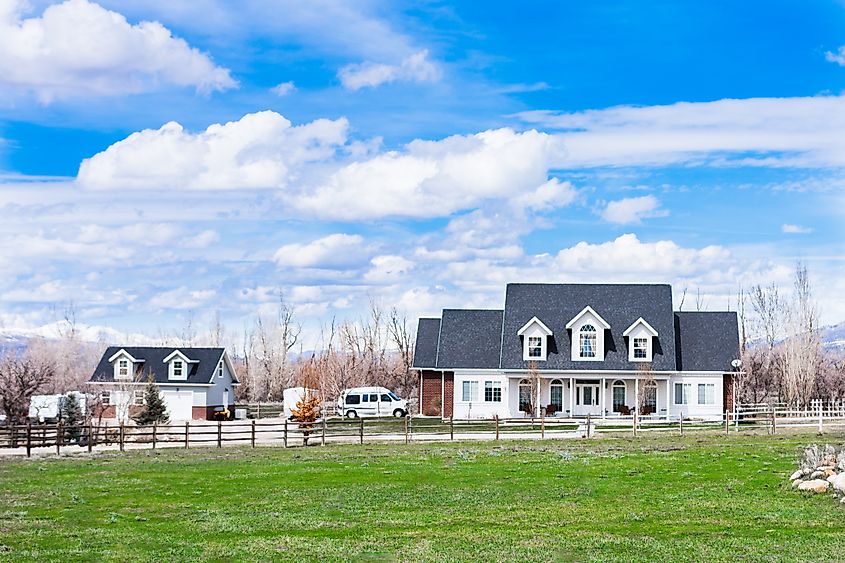 Mount Pleasant is a charming town that has a rich history dating back to the 19th century. Once cut off from civilization, the creation of the railway system turned Mount Pleasant into a hub of development. With its sprawling lawns and quaint houses, it exudes a small-town ambiance that is hard to find in other places. However, despite its peaceful atmosphere, the town boasts a population of 3,500, making it one of the largest towns in the county.
One of its most notable attractions is Wasatch Academy, a private school that was established in 1875. The original school now serves as a museum, which is open to visitors who are interested in learning about the Mormon Pioneer legacy. Mount Pleasant is definitely worth a visit if you're looking for a tranquil getaway with a touch of history, as the town is filled with distinct 19th-century-style buildings. 
Smithfield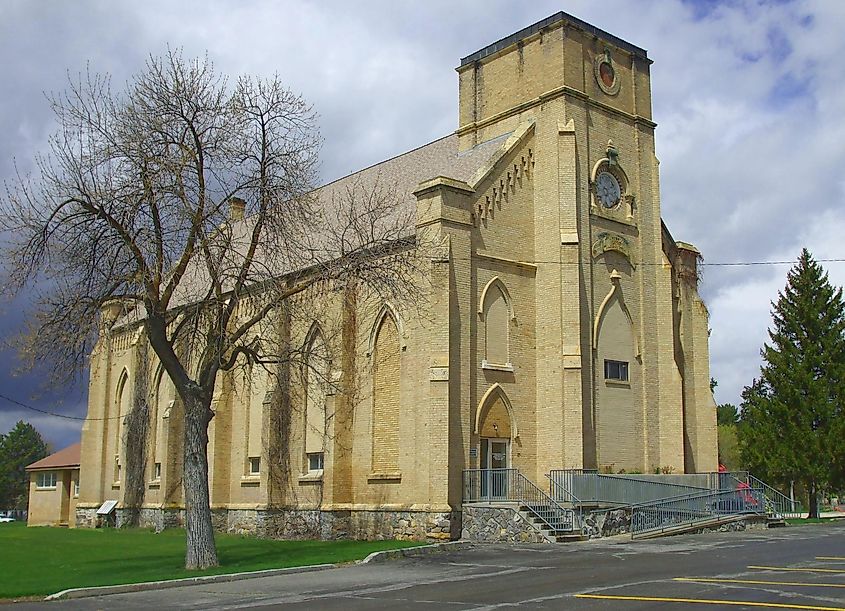 A gorgeous town in the mountains of Cache Valley, close to the Idaho border, Smithfield is known for its beautiful views of the surrounding mountain ranges. Enjoy a farm-fresh meal at Gibbons' Green Gate Farm. For a fun day for the whole family, spend a day at Cache Valley Fun Park, which has laser tag, arcade games, axe throwing, and Northern Utah's largest indoor soft play jungle gym playground. 
Take a self-guided walking tour through the Smithfield Heritage Trail to learn more about Smithfield's history. Showcasing what Smithfield was like in its early days, the tour starts at Heritage Park. Follow a quaint footbridge crossing Summit Creek and explore a re-creation of a historically accurate log cabin in which the town's early settlers would have built and lived. The tour ends before a pioneer monument with the story of Ira Merrill, the first Smithfield resident to die. 
Garden City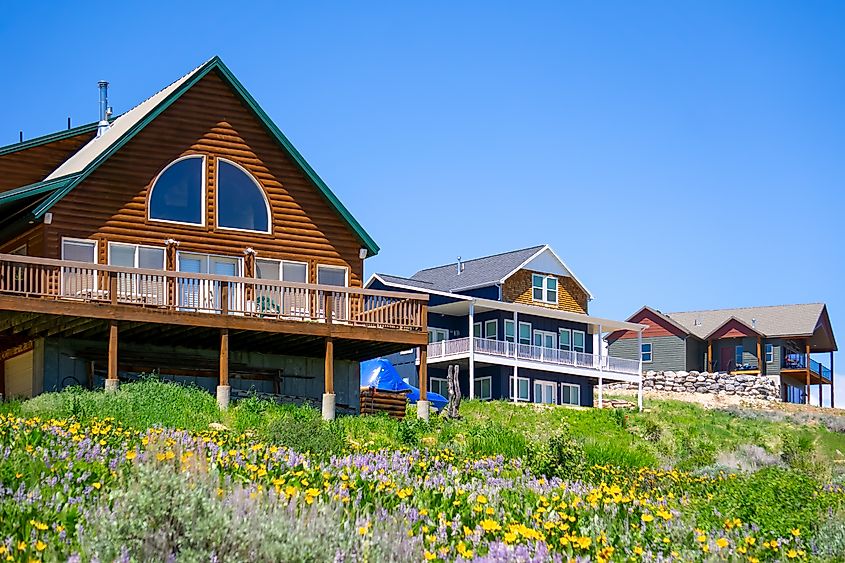 Right on the shores of Bear Lake, Garden City is a charming town with plenty to do. Known as the "gateway to Bear Lake," a deep blue lake surrounded by rolling hills. Explore Bear Lake with a boat or kayak trip, or take a hike around the lake's perimeter. For entertainment, the Pickleville Playhouse is renowned for its hilarious melodramas, Broadway musicals, and a world-class cast of actors and performers. 
The first weekend of every August is Raspberry Day, a three-day festival celebrating Bear Lake's world-famous raspberries. Indulge in all of the raspberry treats, including their famous raspberry shakes, pies, and of course, fresh raspberries. 
Torrey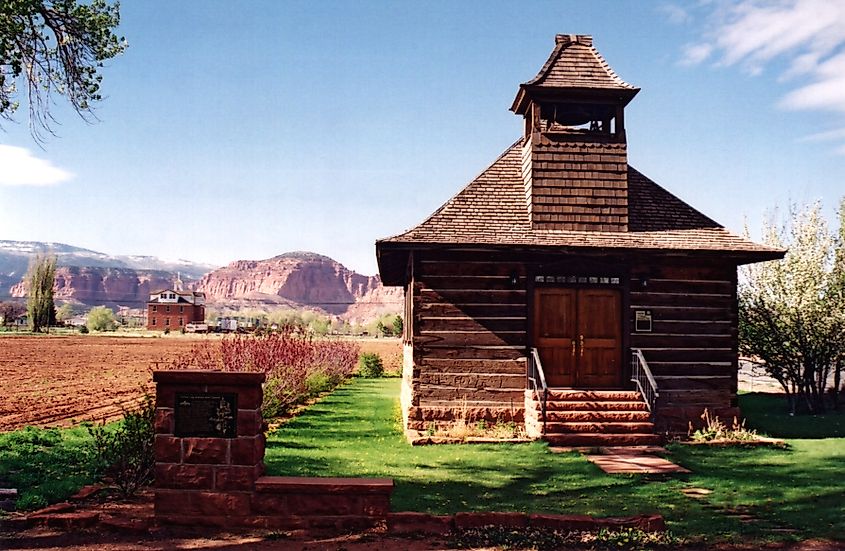 Home to less than 200 residents, Torrey is close to Capitol Reef National Park. Filled with cliffs, canyons, domes, and bridges, Capitol Reef Park has a geological anomaly known as the Waterpocket Fold. This geologic wrinkle is nearly 100 miles long and 7,000 feet higher on the west side than it is on the east. If you want to get a full look, the Nortom-Bullfrog Road runs parallel to the Waterpocket Fold. But be careful; the road is only paved for the first 15 miles and then turns into a dirt road. An all-terrain vehicle is best to explore this one-of-a-kind rugged beauty. 
For a truly one-of-a-kind experience, stay at the Broken Spur Inn and Steakhouse, where you can sleep in one of the Conestoga wagons. A one-of-a-kind glamping experience, the wagons are exact replicas of the original big wagons used by the pioneers as they crossed the prairies. 
Kanab

Just north of the Arizona border lies a town called "Little Hollywood." Kanab has had a huge amount of TV and films that have at least been partially filmed there, including the original Planet of the Apes, the Lone Ranger TV series, and John Wayne's classic Stagecoach. 
Over 20 new species of dinosaurs have been discovered around the area, and the majestic red cliffs and canyons are an archeological dream filled with the remnants of several ancient Native American civilizations.  Visit the beautiful Coyote Buttes and The Wave, a swirling rock formation. Located close to Buckskin Gulch, the longest, deepest slot canyon in the US,  Kanab is a popular vacation spot for movie buffs and outdoor enthusiasts.
 Utah's natural, distinctive beauty has many charming, unique towns with plenty of special experiences to see and do, from arid desert, lush wilderness, and unimaginable red rock formations to small, bustling towns with interesting histories.  Check out some of these small towns for adventure, outdoor activities, and memorable road trips.