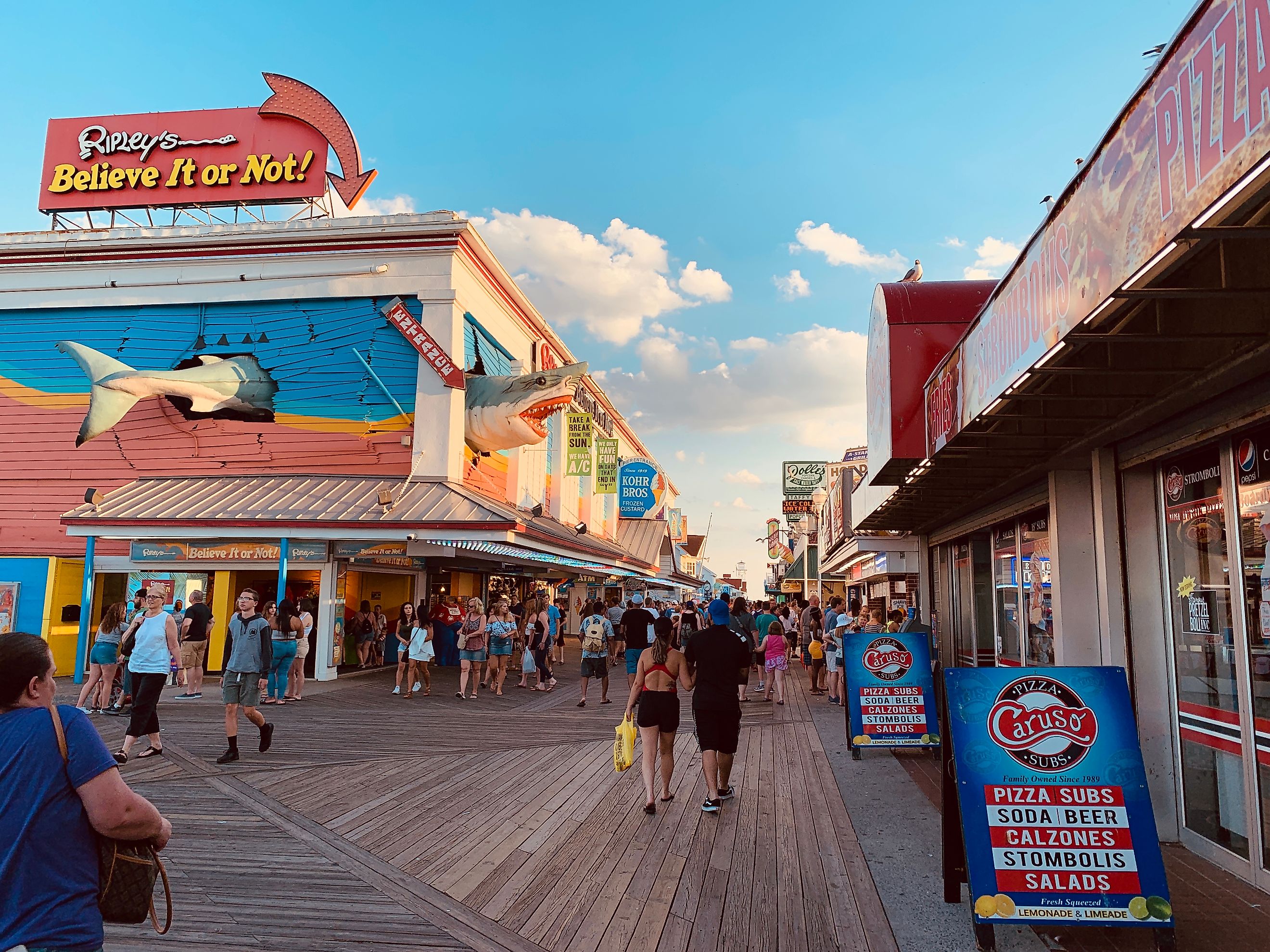 12 Gorgeous Maryland Towns To Visit In 2023
Maryland is one of the earliest settled areas of the United States. Locals prize their history, meaning there are many well-preserved historical monuments, homes, and ships to visit. The beaches and lakes create an idyllic environment for people looking for a break from the city and a chance to dabble in nature. 
If you love a small-town vibe with amazing food and lodging, Maryland will not disappoint you. Their various year-long festivals mean that there will be plenty to do no matter when you choose to visit! 
Saint Michaels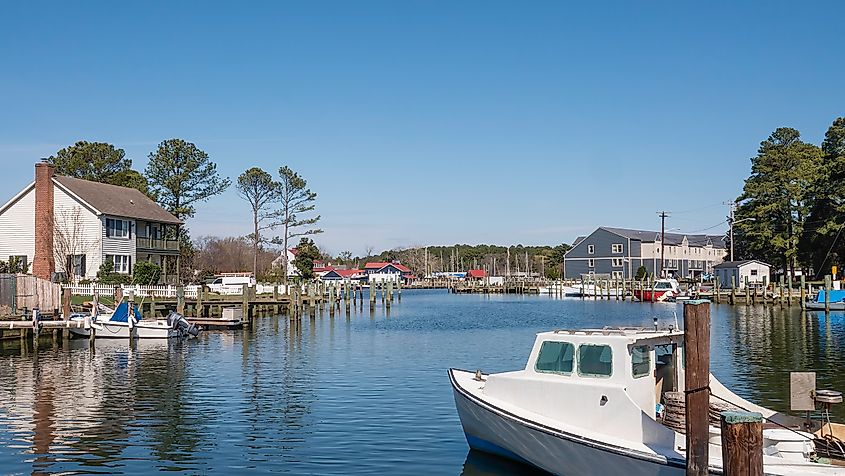 Saint Michaels is a cultural hub in Maryland with boating, swimming, shopping centers, and delicious dining. Located along the Miles River, Saint Michaels has the best natural sights near this waterfront, with beaches and plenty of hiking areas. This town also offers wonderful festivals all year round for guests and locals to enjoy! 
They host beer-tasting cruises from May until September every year. This is the perfect opportunity to tour the river while tasting the town's best beer. Or, if you prefer wine, check out the historic wine-tasting cruise. Much like the beer tasting, the wine-tasting experience takes place on the Sail Selina and runs from May until September. 
Although, if you're more adventurous, visit the waterfront and have some fun! Water sports are a favorite pastime in the area, so try paddle boarding, kayaking, or swimming in the beautiful Miles River. Or, if shopping's more to your liking, visit one of the many shops along Talbot Street! 
Takoma Park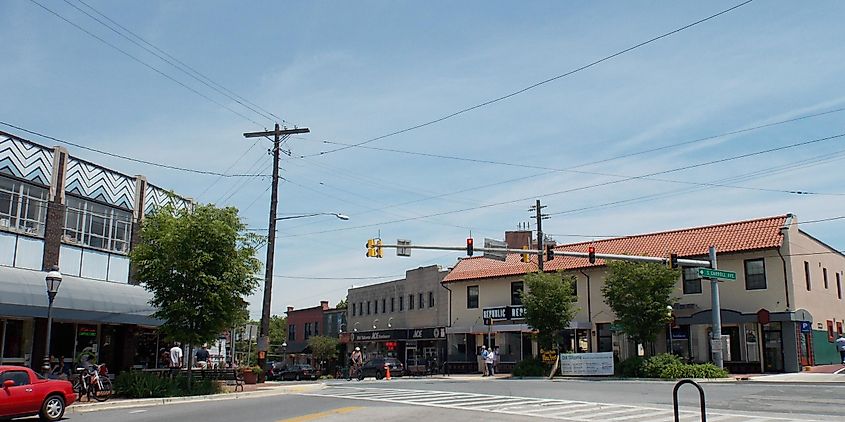 Just a few miles north of Washington, D.C., is the stunning and beautiful town of Takoma Park. The Silgo Creeks runs through the middle of the village, allowing many opportunities to enjoy the area's natural splendor. Even though it's best known for its parks and streams, there's plenty to do for people looking for a restful experience. 
Sometimes known as the small city within the city, Takoma Park is surrounded by wilderness and luxury. Check out the Takoma-Piney Branch Park and the Sligo Greek North Neighborhood Park for nature lovers. These places, full of wildlife and various plant species, are ideal for explorers who like documenting organic beauty in the company of local townsfolk. 
After a long day of trekking and exploration, visit the Mid-Atlantic Seafood Restaurant. There's so much to choose from, with fresh fish, lobster, crabs, and more on their menu. Stop by and get yourself a meal or two while visiting Takoma Park! 
Havre De Grace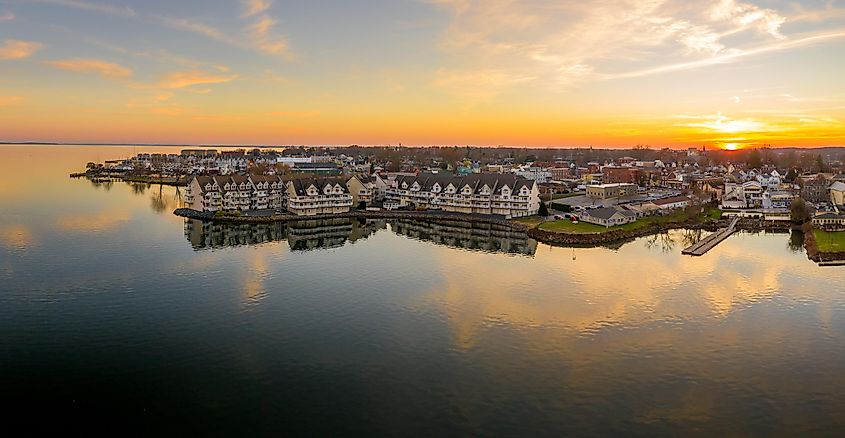 Takoma Park's a small city within the city, but Havre De Grace is an idyllic location along the Chesapeake Bay! They share several similarities, including their top-notch seafood and gorgeous sprawling natural scenery. 
One of the most popular sites is Mount Felix Vinyard and Winery in the north of the town. Although it's closed right now for maintenance, it should be up and running again soon. If you love wine and a tour of a historic home, Mount Felix is the place! Keep an eye on their website for announcements of their reopening. 
Don't worry; Mount Felix isn't all Havre De Grace offers. Step out on the Marina at the Log Pond for the best view of the Chesapeake. Book a room at the Vandiver Inn if you plan to stay a few days. This luxurious hotel is only a few miles from the shore and is known for its stunning design. It's a favorite spot for weddings and other celebrations, so you'll fall in love with all this spot provides!
Aberdeen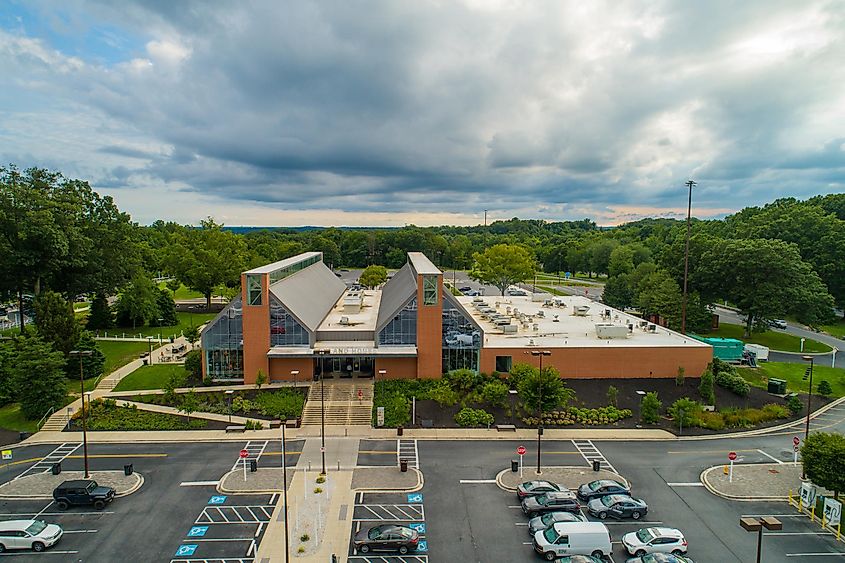 Just a few miles west of Havre De Grace is another gem of a town known as Aberdeen. Although an inland town, Aberdeen is only a few miles from the water, so you can still plan a trip to the ocean. However, plan a few days to explore this little village and its abundant charm. 
Aberdeen has a rich German heritage which is still evident in its annual Oktoberfest and many German restaurants. The Prost German Restaurant is a great spot to grab authentic German dishes in a warm and welcoming environment. You should also try their draft beer to get the whole experience while visiting. 
Experience the natural beauty of town at Festival Park. The live music, coupled with the calming environment, is sure to make you feel right at home.
Oxford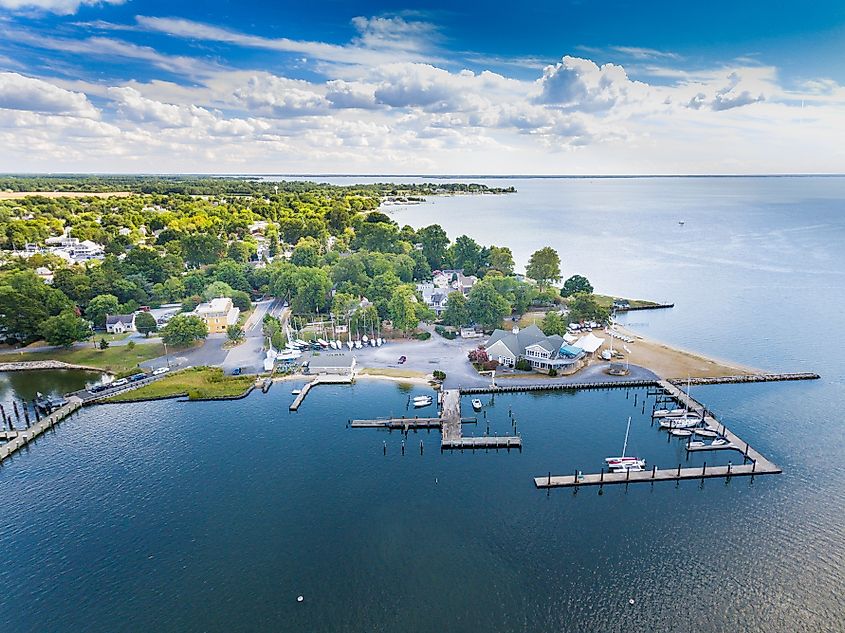 The small, charming town of Oxford is on the eastern inlet of Maryland, which the state shares with Delaware. One of Maryland's oldest towns, Oxford is an exciting modern village with a deep-rooted connection to its origins. Settlers first arrived in the area around 1660, but it wasn't officially incorporated until 1683. 
Visit the Oxford Museum for a front-row view of all the history this lovely town has to share with the world. As a port city on the east coast, the town was pivotal during the Revolutionary and Civil Wars. 
Today, it's a prosperous neighborhood with natural glory and is a great spot to spend a few days along your travels. The Oxford Inn is the best place to stay, just a few minutes from the beach and downtown. Built in 1880, this inn retains its historic beauty with all the modern comforts!
Ocean City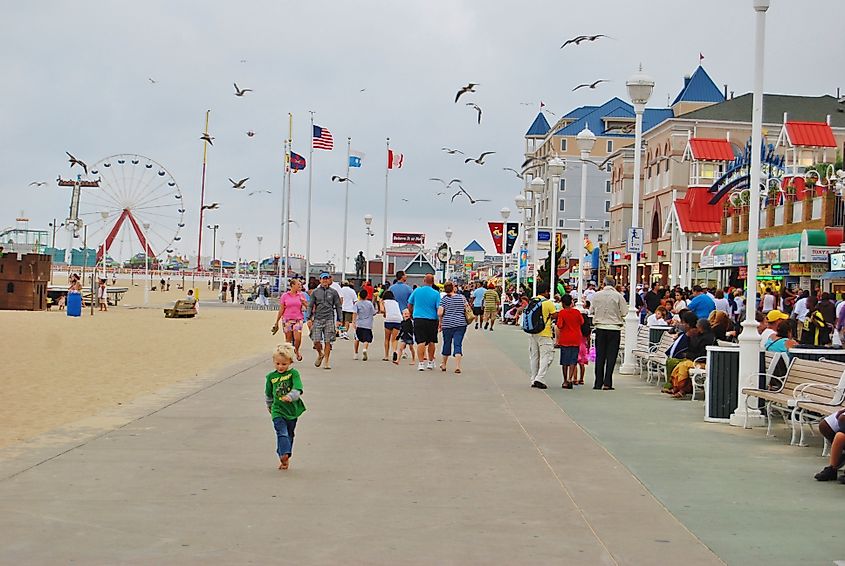 Much like Aberdeen, Ocean City is a beautiful and action-packed seaside community. According to local legend, tourism along the shore began with Isaac Coffin in 1869, opening a beach-front cottage. The same rustic yet resort vibe of the 1800s still permeates the community, making it the perfect summer getaway. 
Ocean City Beach is one of the best spots for visitors to spend their weekend. With 10 miles of shoreline, amusement parks, and boardwalk attractions, there's something here for everyone. Watersports are another popular activity, and you'll have plenty of beaches to choose for these sports. 
With all that exercise, you'll need someplace to dine and refuel! Ropewalk Diner serves cocktails alongside handcrafted dinners. If you enjoy a perfect view of the sunset over the beach, sit outside and eat your meal in the beauty of the area.
Tilghman Island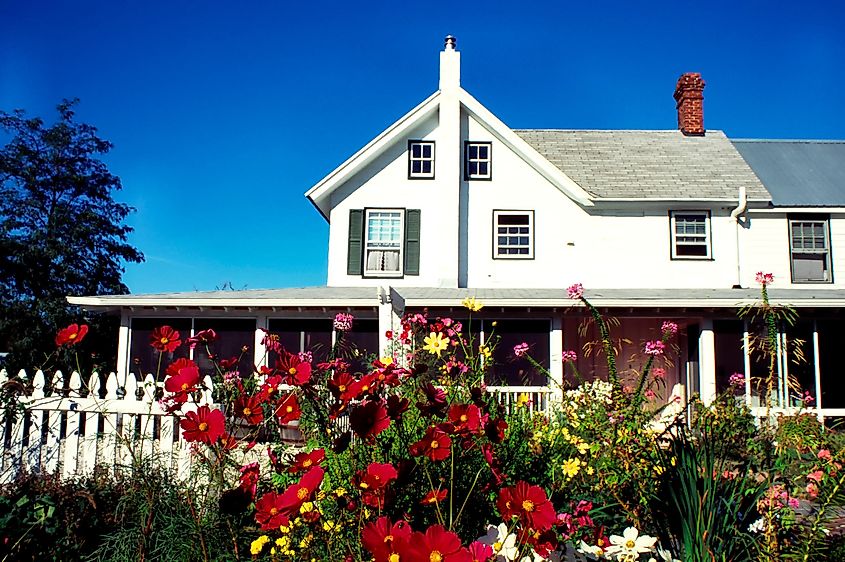 Located west across the water from Oxford, Tilghman Island creates the best atmosphere for rest and adventure. With delicious food at first-class restaurants and comfortable lodging, you can refuel after hours playing in the water. 
Tilghman Island has several fantastic places to eat, including Marker 5 Restaurant and Tiki Bar. Or check out Tickler's Crab Shack for fresh seafood. The Black Walnut Point Inn is a secluded and restful place to lay your head near the island's tip. The lovely white, renovated farmhouse has six acres of wildflower gardens to pursue while staying in one of their spacious rooms.
Crisfield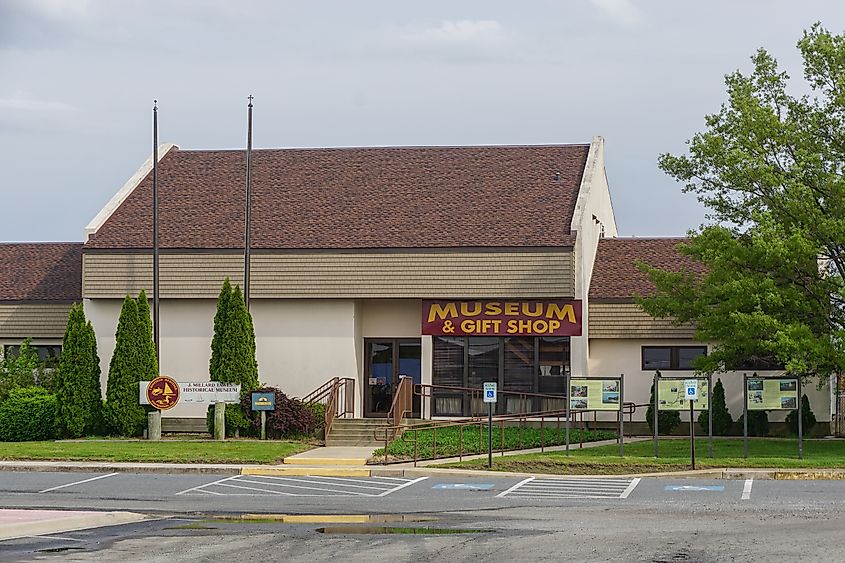 Crisfield is a nature-lover's paradise without being completely removed from the outside world. Much like Takoma Park, this rural community is only a few miles from several major cities, like Baltimore and Philidelphia. Boating along Daugherty Creek is one of the best ways to spend an afternoon, allowing you an opportunity to disconnect from the city and mingle with nature. 
Somer's Cove Marina provides boating, cruises, fishing, and swimming in the Chesapeake Bay. For anglers, there's a tackle shop and fish cleaning area to help make your trip stress-free and pleasant. They also offer reservations for boating and cruises along the Bay, which is the best way to ensure a chance to explore the waterway. 
Stop in at From Scratch, a cozy little restaurant in the north of town. Or, get yourself a treat at Smith Island Baking Company. With so much to choose from, you surely won't have to worry about getting bored in Crisfield.
Saint Mary's City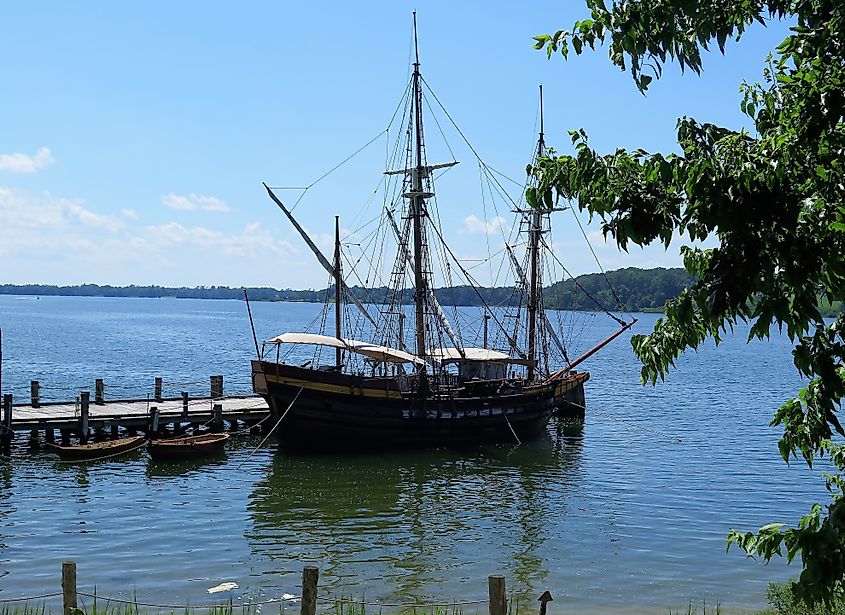 One of the finest historic cities in Maryland, Saint Mary's City has a little bit of everything. There are historic landmarks and sites to visit and learn about how this town influenced America's founding. However, plenty of shopping, dining, and recreational activities also exist in this small, historic city! 
There's plenty to do in the main town center as well. Check out the new Maryland Dove, a ship designed to accurately depict a vessel in the area during the 1600s. Docked in Saint Mary's Bay, visiting this majestic ship is also a time to visit the beach and enjoy the water!
Visit the Saint Mary's College Campus and see the lovely downtown area. If you get hungry, stop by Same Same But Different Sandwich Shop. Serving hot dogs, breakfast rolls, and Manhattan-style sandwiches, you'll find something delicious to munch on!
Historic Saint Mary's City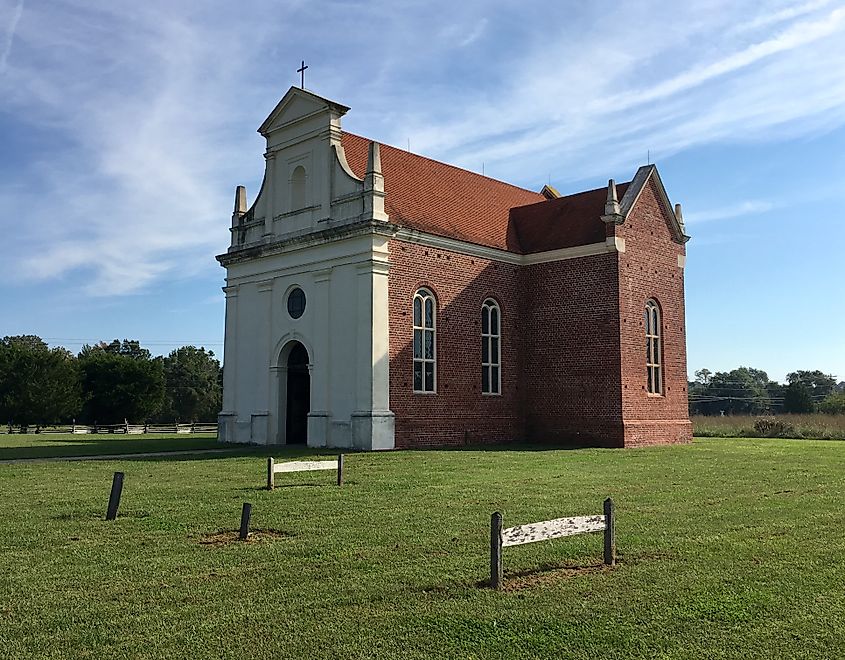 Just southeast of Saint Mary's City is the Historic Saint Mary's City. This small area is meant to accurately preserve the ancient past of the settlers and natives who once roamed the land. 
Some upcoming events in the historic areas of town include Indigenous People's Day and the Lost City Event. You'll also be able to view the various reenactment groups and old villages scattered through the area, giving you a total immersion in history. 
Even though this part of the town is technically considered a separate area from the main town of Saint Mary's City, it's incredibly close. And the history preserved in the Historic Town of Saint Mary's City is shared with the main town center.
Boonsboro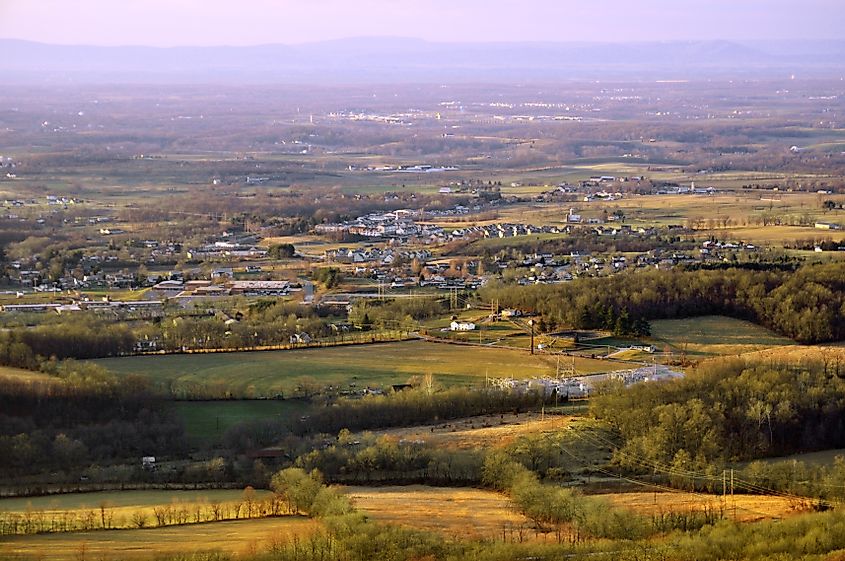 Boonsboro is another fantastic historical village like Saint Mary's City, with many sites and fun activities. George and William Boone founded the town in 1792, who were cousins to the famous Daniel Boone, which is where the city got its name. 
Check out the Boonsborough Historical Museum on Old National Pike. This site houses some of the most significant old documents from before the nation's founding. Some notable documents include an old copy of Martyrs Mirror, a signed land deed by "Mad" Anthony Wayne, and a Basel Imprint from 1513. 
There's plenty more to enjoy! Drop in at the Stone Werks Coffee and Sweets for a delicious coffee and a treat. And right next door is Dan's Restaurant and Taphouse, serving over 30 types of tap beer and popular American cuisine. 
Oakland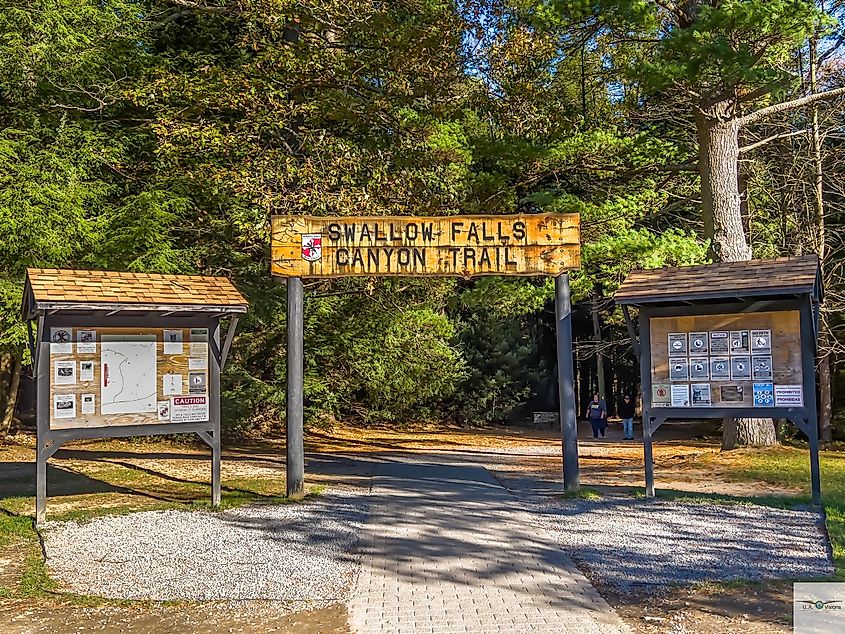 Two hours west of Boonsboro is the small, quiet, and gorgeous town of Oakland. Oakland celebrates the arts and encourages small businesses to thrive. If you want to experience first-class shopping in a rustic little neighborhood, you'll love Oakland. 
The Maryland Mainstreet began in 1998, designed to draw tourists and travelers to the city's economic hub. This Mainstreet won't disappoint, with many small family-owned shops and in a clean environment. 
Try fishing or boating at the Youghiogheny River in the western parts of town. Get something to eat at the Third Street Diner, a traditional-style All-American Diner, after exploring the city. 
In Conclusion
Maryland is one of the most historically significant states in the U.S. Settlers came to Maryland from the Isle of Wright on board the Dove and the Ark in 1633. These early settlers arrived at Saint Clemens Island in March of 1634 and started their colony. 
Much of the area's history persists in Maryland, with replicas of the early vessels that carried them across the Atlantic still docking in their harbors. Maryland is an ideal summer vacation spot, with all the beaches and lakes dotting the landscape. However, there's plenty to do year-round, with Christmas celebrations and much more!