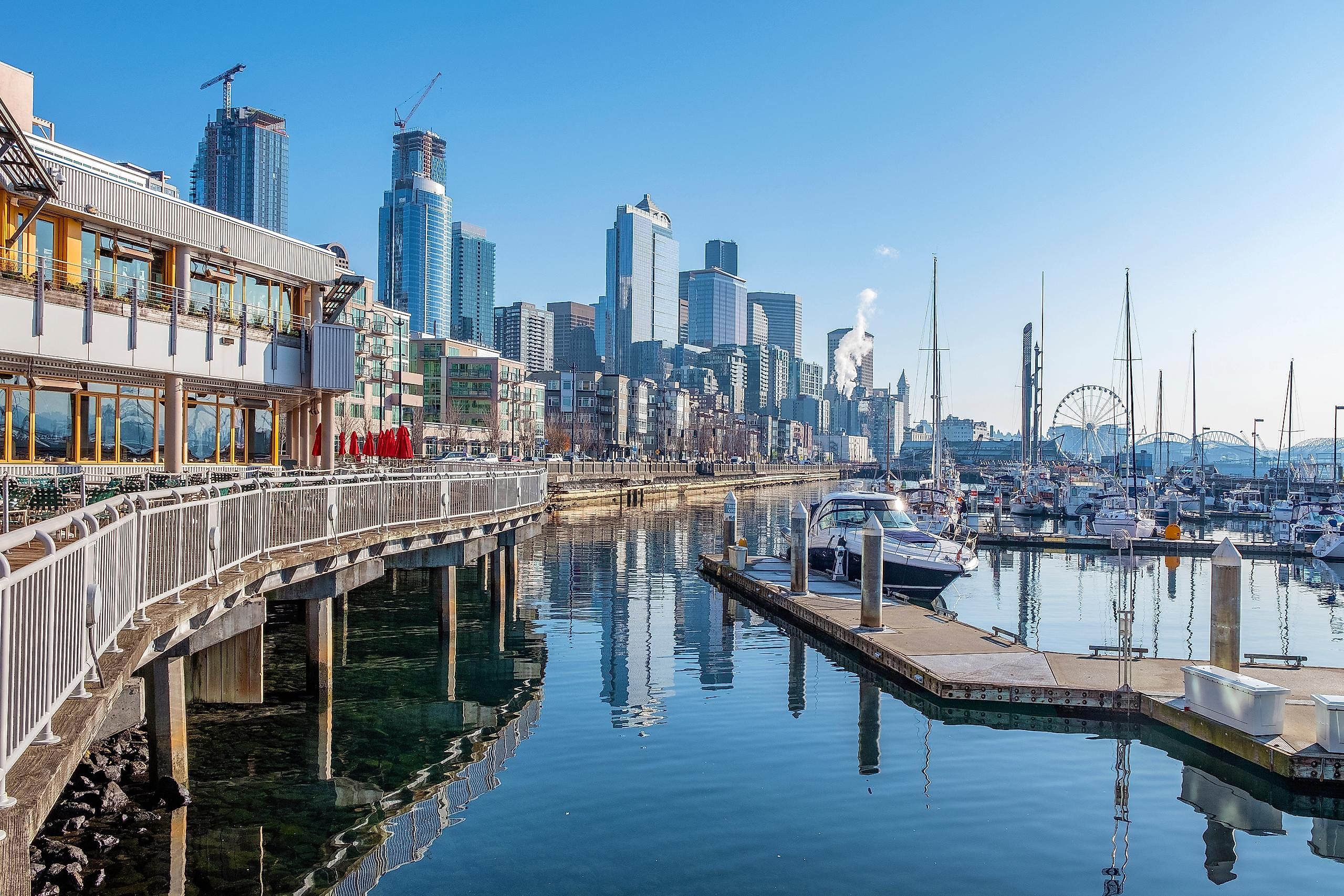 11 Most Beautiful Cities in the Pacific Northwest
The Pacific Northwest region of the United States is one of the most culturally and naturally appealing places in the entire nation. From coastal towns, to fascinating American history, and plenty of wonderful charm, the cities in this part of the country are indeed special locales. Whether one is looking for a quick weekend getaway or a longer stay, travelling through these great Pacific Northwest cities will surely be full of fun, adventure, and wonder for all. Ideal for the solo traveller or the whole family, there will never be a shortage of great memories be had in this most endearing section of the USA.  
Seattle, Washington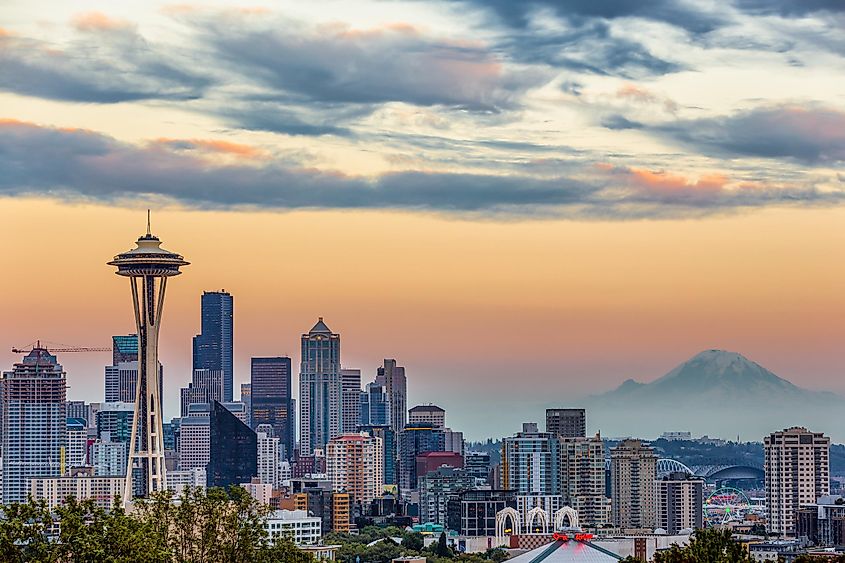 Washington State's most well known and largest city, Seattle is indeed a bustling economic and cultural centre. Named for a Suquamish indigenous chief and formally founded in 1851, this gem city of the Pacific Northwest boasts a population of nearly 740,000 inhabitants. One of America's fastest growing metropolises, Seattle is a great multicultural place where an eclectic range of fine dining options, theatres, galleries, post secondary institutes,  and major business companies can all be found.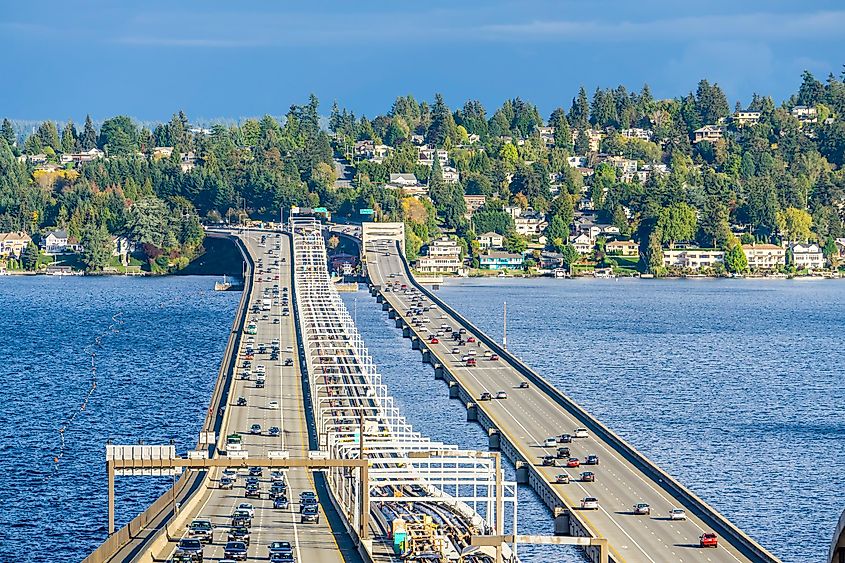 In addition the Seattle skyline features the iconic Space Needle tower overlooking the stunning Elliott Bay. For some of the best views of the serene waters and for hosting so many wonderful cultural activities and festivals, Seattle truly represents the pinnacle of great American city life.
Spokane, Washington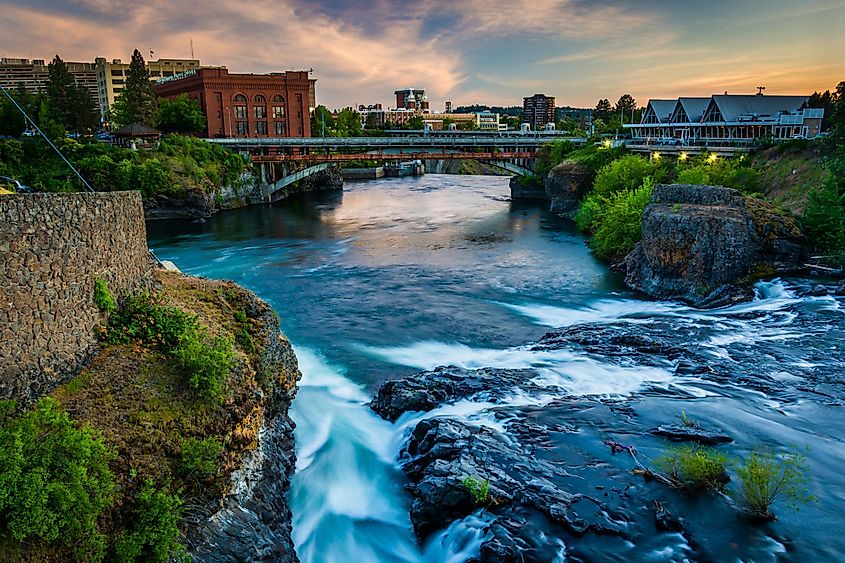 The city of Spokane is Washington State's second largest with a population of just under 230,000 residents. A picturesque and beautiful mid sized urban centre, Spokane was incorporated back in 1881 and named for the Spokane indigenous peoples. Settled by fur traders along the banks of the Spokane River, the modern city is a cultural and economic hub for the Inland Northwest region.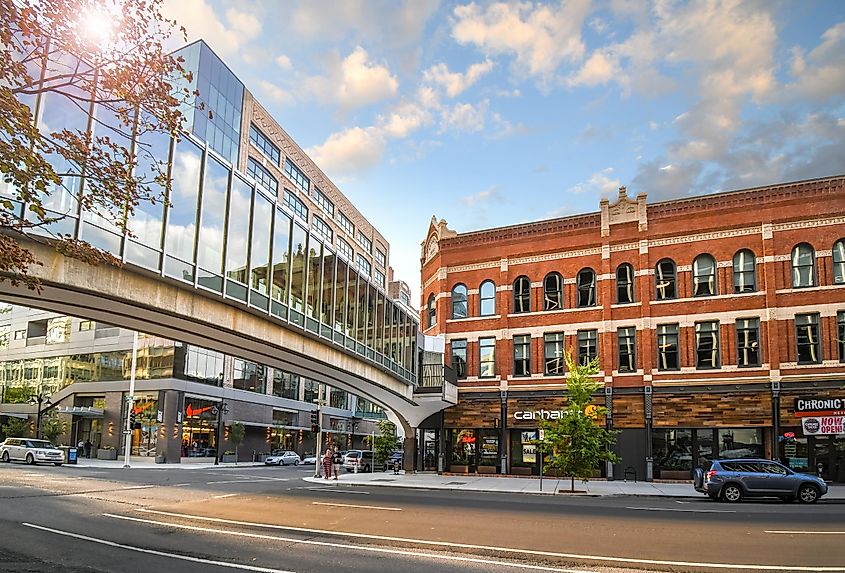 Home to a wide range of museums, theatres, fine dining restaurants, and quality schools (including Gonzaga University (1887)), Spokane is a comfortable and pleasant to live and visit. And with warm summers and mild winters, exploring this Washington city can be a delight any time of year.
Redmond, Washington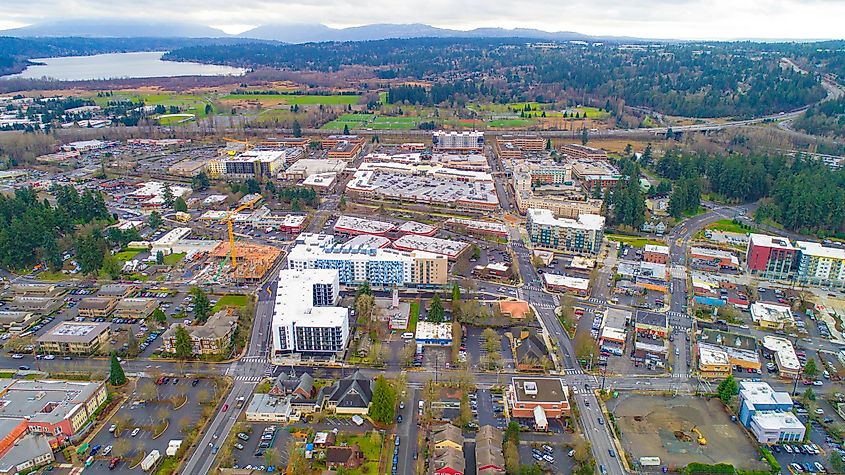 Redmond is also known as the "Bicycle Capital of the Northwest", and with its splendid climate it is not difficult to see why cycling and outdoor activities are popular here. Home to a population of 73,256, Redmond is just a short half hour's drive from Seattle and is great way to experience the amenities of the big city but in a more tranquil environment.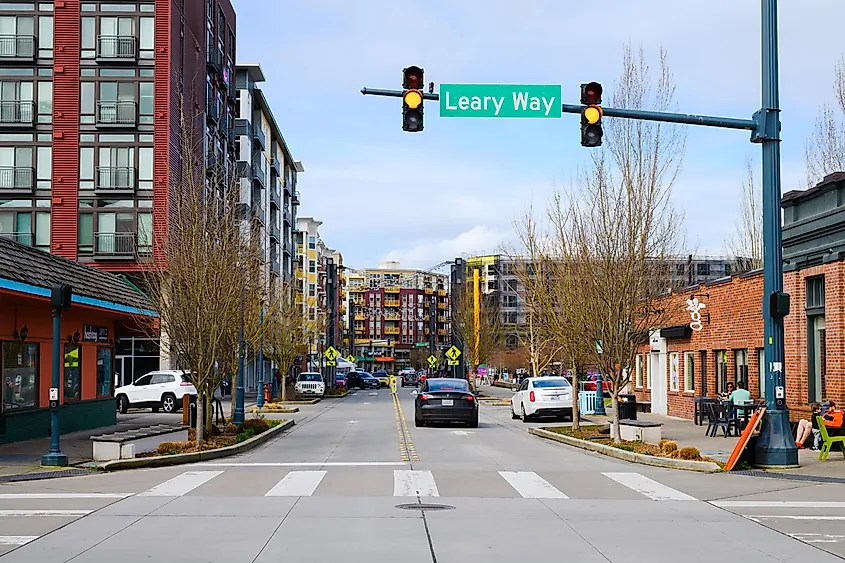 Stop by the stunning Lake Sammamish or Marymoor Park, take in the beautiful green spaces, or explore the great range of museums, galleries, shopping outlets, restaurants and more. In addition as the headquarters of the Microsoft Corporation, Redmond is a regional economic hub that is a great place for young families, working professionals, and retirees alike to live in.
Troutdale, Oregon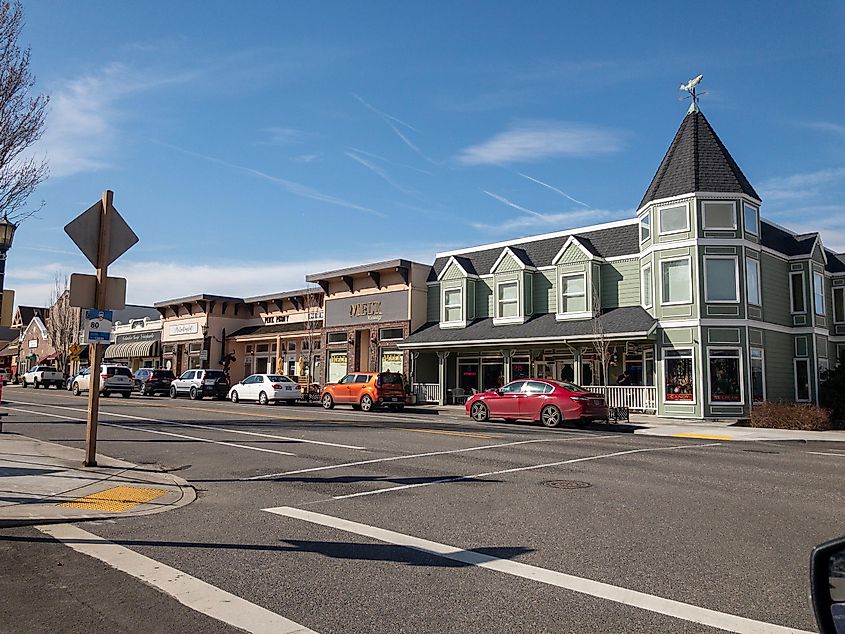 Troutdale was founded in 1907 and today is home to a population of just over 16,000 people. A charming and beautiful gateway to the famed Columbia River Gorge, this alluring town has plenty of old fashioned appeal. Explore a variety of great art galleries, quaint antique stores, and of course take in the tastes of wonderful local restaurants. In addition a visit to the Multnomah County Poor Farm (1911) is always a delight. Listed on the National Register of Historic Places, this popular resort features movie theatres, outdoor gardens, and pubs. And of course with Troutdale's vicinity to the aforementioned Gorge, glimpses of the mighty Mount Hood on the Columbia River Highway never ceases to create awe.  
The Dalles, Oregon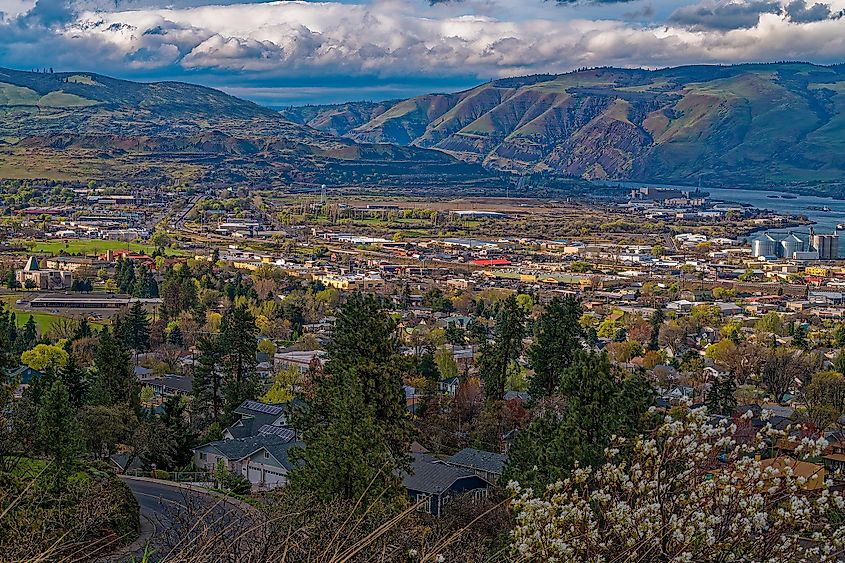 Seat of Wasco County, The Dalles is home to some 16,000 residents and was formally incorporated back in 1857. Situated within the Columbia River Gorge, this most stunning Oregon locale is full of splendid natural beauty and scenic panoramas. Stop by the Columbia Gorge Discovery Center and Museum and explore over 10,000 years of natural history in a fun and interactive setting, or take in the sights, sounds, and smells of the annual Northwest Cherry Festival, sure to please the entire family.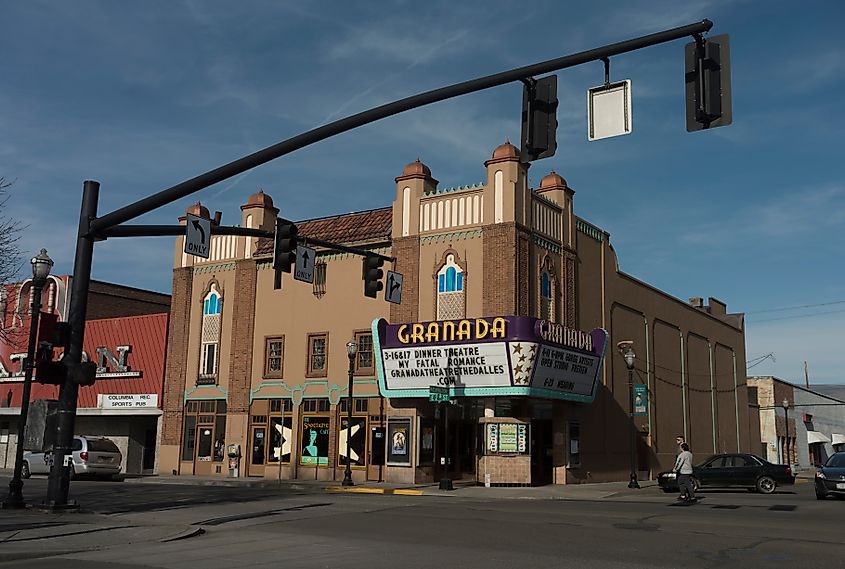 In addition history lovers will surely want to explore the Fort Dalles historic site. Once a US Army outpost built in 1850, this site on the National Register of Historic Places gives excellent insight into the days of the Oregon Territory and 19th century America.
Astoria, Oregon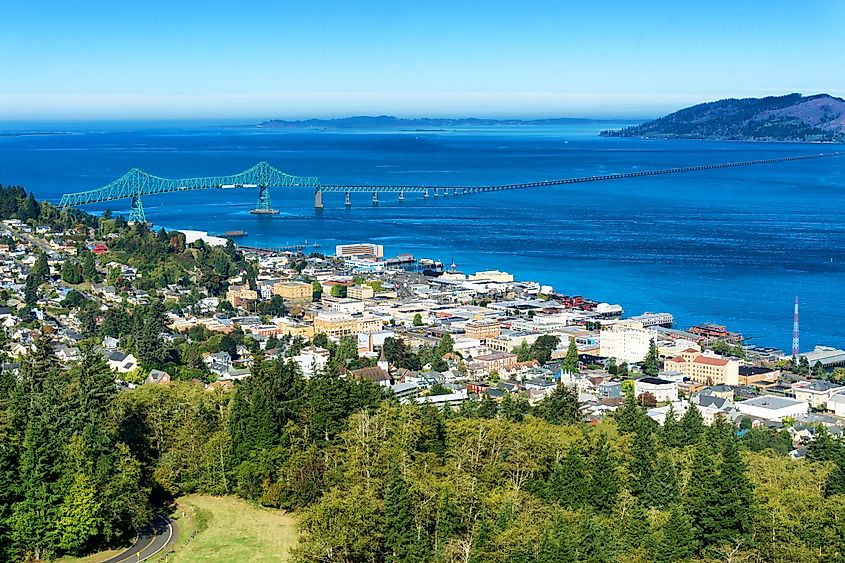 Oregon's oldest settlement, the port city of Astoria was founded in 1811 and is located west of the Rocky Mountains. Seat of Clatsop County, this stunning coastal town of just over 10,000 inhabitants offers close encounters to both the Pacific Ocean and the awesome Columbia River. Indeed outdoor adventurists have many opportunities to enjoy water sports, sailing, and of course swimming here.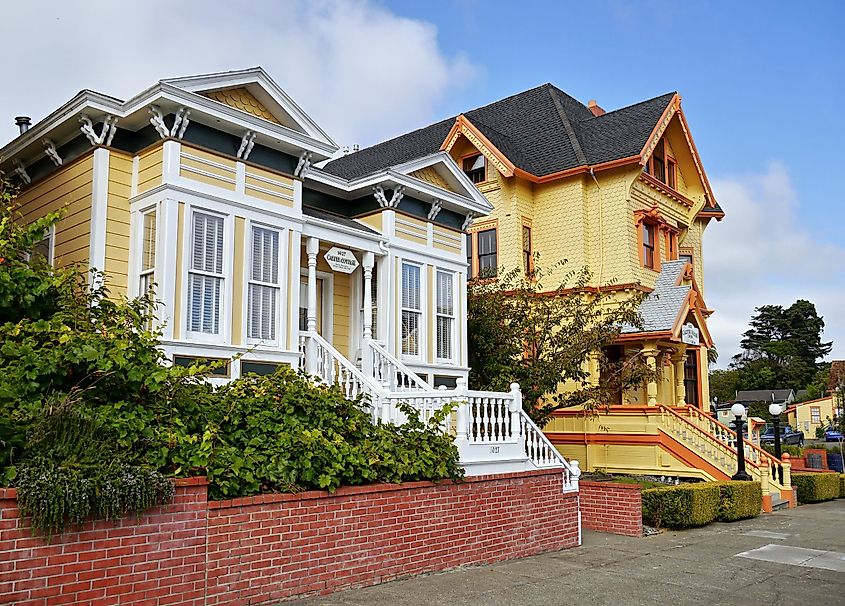 Meanwhile learn about the city and the region's fascinating ties to the maritime industry at the Columbia River Maritime Museum, and then take a most scenic and unforgettable ride on the Astoria Riverfront Trolley. Indeed with its truly wonderful natural sights, Astoria is a fine example of a modern city within a most spectacular environment.
Tacoma, Washington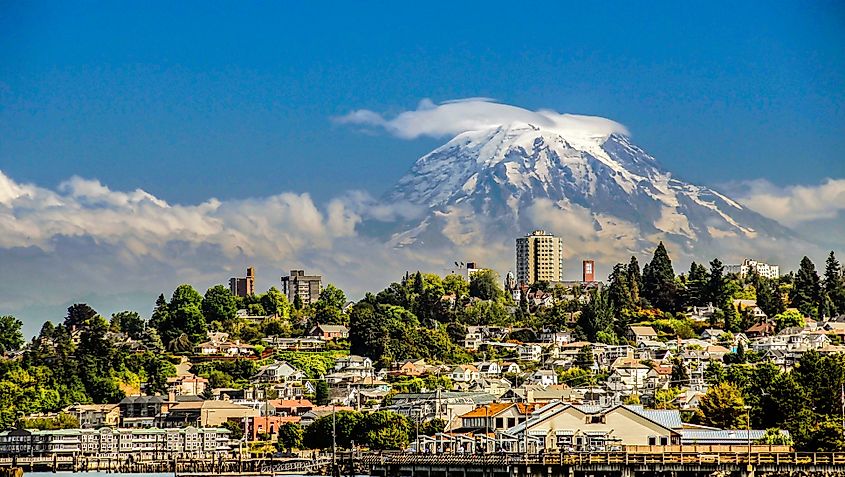 Tacoma is Washington's third largest city with a population of just 220,000 residents; seat of Pierce County, the city is situated on the wonderful Puget Sound where stunning and unforgettable scenery make it a most appealing place to visit. With a number of fascinating museums (including America's Car Museum), fine dining options, galleries, shops, and historic landmarks, Tacoma is a wonderful destination that highlights some of the best of the Pacific Northwest. Known as the "City of Destiny", Tacoma's natural beauty and cultural attractiveness make it a true gem. And do not forget to take advantage of the splendid views of Mount Rainier in the distance!
Bellingham, Washington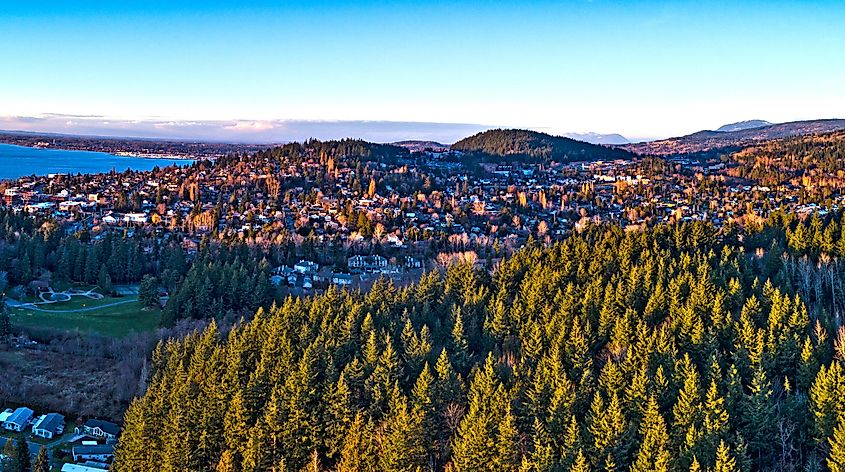 Midway between Seattle and the Canadian city of Vancouver, Bellingham is a wonderful stop for those travelling to these major cities. Yet even on its own the city of Bellingham is a great attraction, where splendid culture and pristine nature come together. Located on Bellingham Bay, scenic views of the Salish Sea and a plethora of charming restaurants, waterfront stores, coffee shops and more make this city a delight for everyone.
In addition a number of great festivals (including the Bellingham Festival of Music), historic neighborhoods, and galleries make the city a welcoming place for workers, families, and retirees. Indeed for a comfortable and alluring destination in the entire Pacific Northwest, Bellingham has it all.
Cascade Locks, Oregon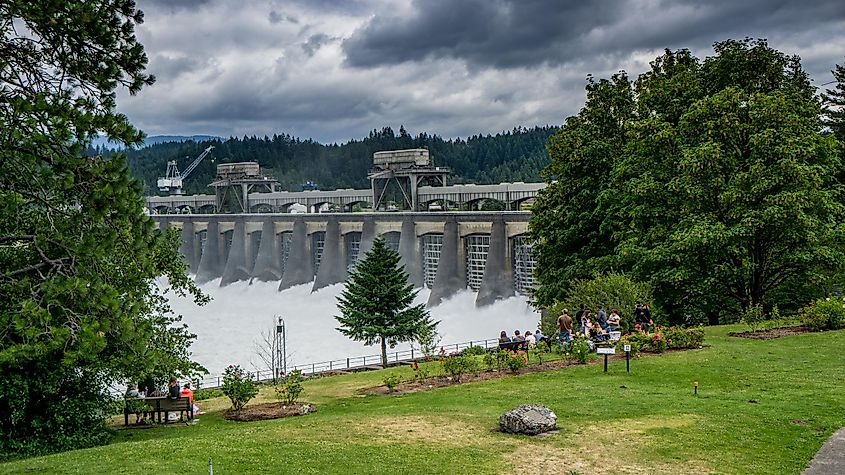 Cascade Locks is a beautiful town located right on the banks of the Columbia River, offering some of the best views of the West Coast. Home to a population of 1, 427 residents, loads of great photo opportunities and scenic panoramas can be enjoyed in this splendid place. Visit the steel made Bridge of the Gods (1926) along the River's path, or travel to Thunder Island where extended views of the bridge and flowing River make for most special remembrances.
Meanwhile history lovers will also appreciate Cascade Locks with stops at places like the Cascade Lock Historical Museum, which highlights the area's growth and importance in the region. In addition at the Bonneville Fish Hatchery, a chance to discover diverse species is a great way to spend an afternoon.
Stevenson, Washington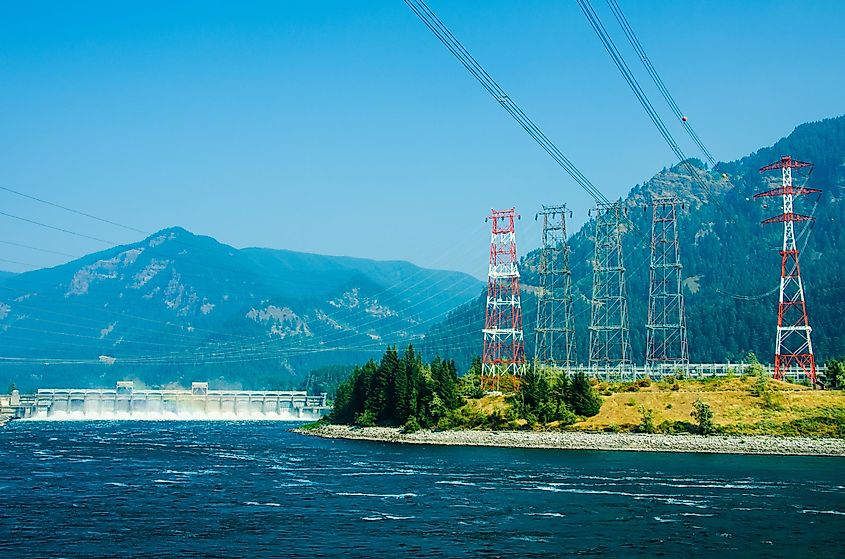 Seat of Skamania County, the city of Stevenson is another scenic slice of paradise within the famed Columbia River Gorge. A beautiful mountain town, views of Greenleaf Peak and Table Mountain fill in the landscape of this town of just under 1,500 residents. Spend a day at the Columbia Gorge Interpretive Center Museum, where an assortment of interactive exhibits and an impressive collection of artifacts highlight the region's natural and cultural history. Meanwhile at the Skamania Lodge, a beautiful 175 acres of rustic and comfortable mountain ambience await, ideal for families, the solo traveller, and anyone who wants to take in all the beauty of the outdoors.
Olympia, Washington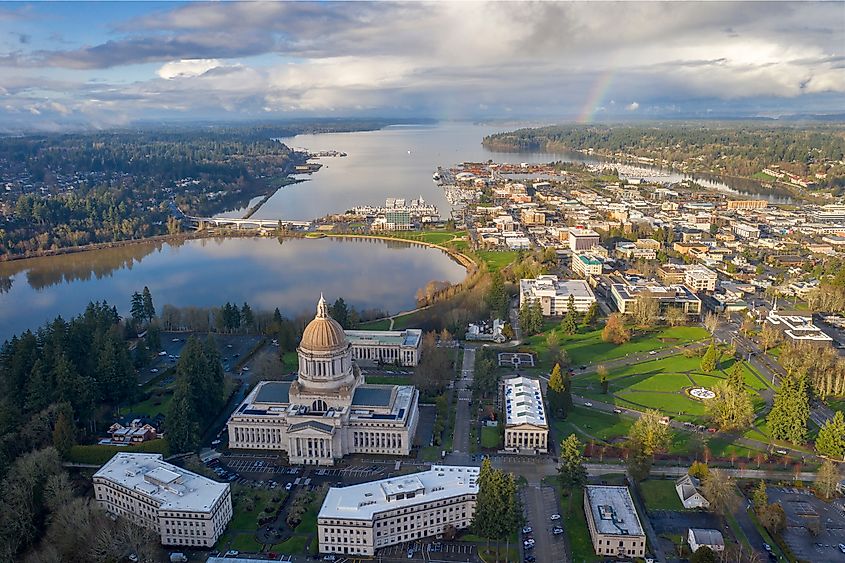 Olympia is the capital of Washington State, yet it is often looked over when compared to some of the State's other cities. Home to a population of just under 56,000 inhabitants, Olympia is situated on the banks of Capitol Lake and is framed by the stunning Olympic Mountains. Besides its natural allure, a thriving cultural scene and fascinating history also make Olympia a worthwhile place to discover. Stop at the Old Capital Building (1892) and then move over to the imposing Washington State Capital Building and its marvellous architecture.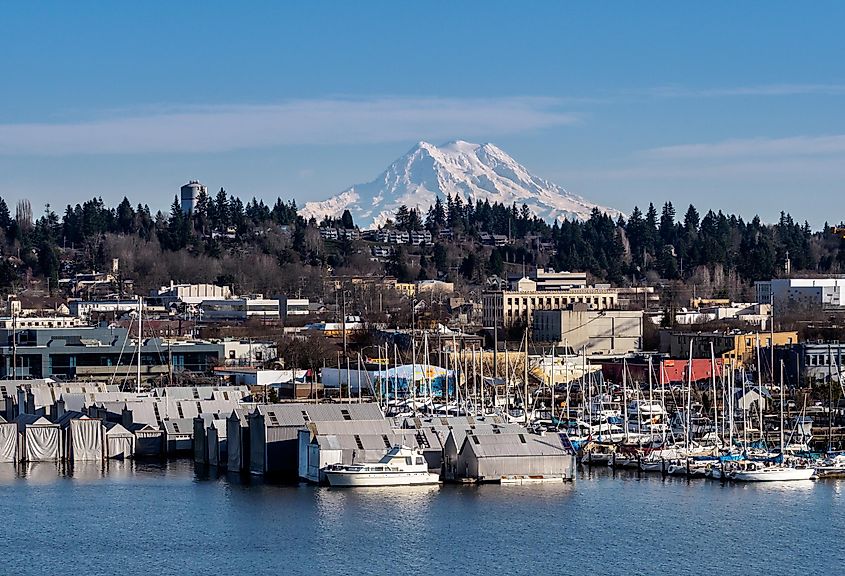 Meanwhile Olympia's charming downtown with its great range of theatres, restaurants, galleries, and shops mean there is never a dull moment. Or for a simple and relaxing outing, just spending time along the water is always popular, reminding visitors that this capital city is surely not one to be glossed over.
For some of the most beautiful natural surroundings in the United States, the Pacific Northwest region is indeed the place to be. But beyond its natural beauty, the region's cultural attractions also make it one of the best parts of the country for any tourist to explore. Through splendid coastal views, river panoramas, and most engaging encounters with American history, these Pacific Northwest cities are great locales to spend a holiday in, or perhaps even consider living in.