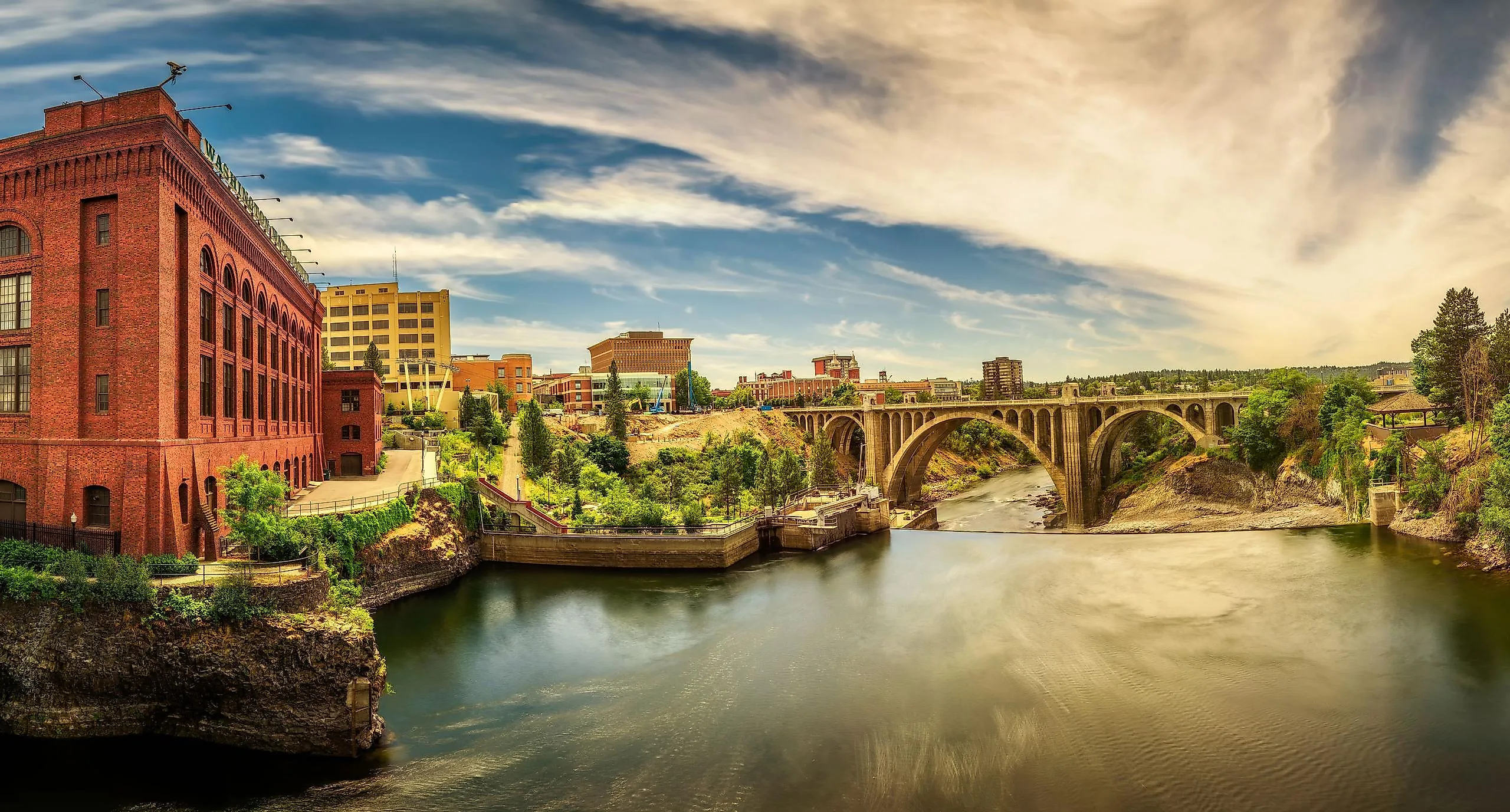 5 Most Charming River Towns in Washington
The abundance of picturesque river towns in Washington State makes it the perfect place for nature lovers as well as all those who enjoy history and adventure. With the Columbia River being the largest river situated in the Pacific Northwest region, it gives rise to tributaries like the Yakima River, Crab Creek and the Snake River, the largest tributary. 
Prosser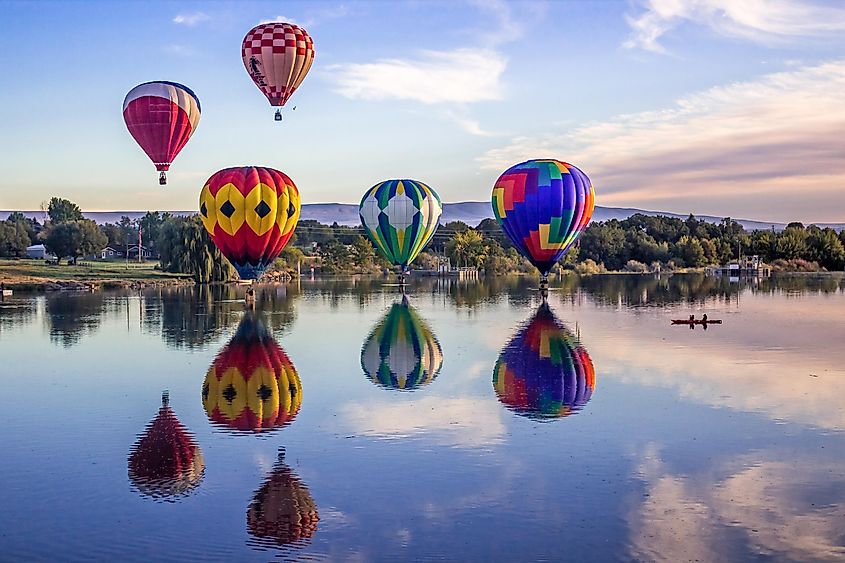 Situated in Benton County with the Yakima River passing through, it is noted as the "Birthplace of the Washington Wine Industry." The flourishing economy of this river town is due to agriculture, growing crops such as apples, grapes and wheat. With about 10 months of sunshine, this river town provides perfect opportunities for golfing, camping, hiking, fishing, and boating. Tourists and locals describe this town as the best place to spend a retired life!
Some of the destinations that tourists and locals enjoy are visiting wine estates, vineyards, cellars, and wineries for wine tasting and activities alike. The other adventurous explorations include The Great Prosser Balloon Rally, where the hot air balloons rise up to the skies, revisiting the historic past through stunning exhibits at the Prosser Historical Museum, and enjoying a fun skydiving experience at Rattlesnake Mountain Skydiving.
Snoqualmie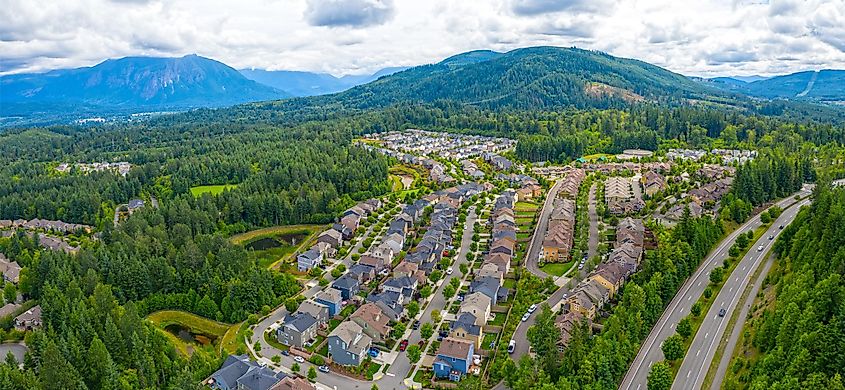 Based in King County, and the Snoqualmie River, this river town is known for its proximity to the breathtaking Snoqualmie Falls. The waterfall that cascades 268 feet over granite cliffs makes it a brilliant wonder of nature, and truly enthralling to see. It is a special place not only because of its unbelievable beauty but because of its culture, history, eco-friendliness, and variety of recreational activities to pursue. 
Being an absolutely loved tourist destination, people flock from all over the world to this river town to experience its beauty. This particular friendly river instantly attracts, whether you are a tourist, a new homeowner, a business entrepreneur, or Snoqualmie's very own for years.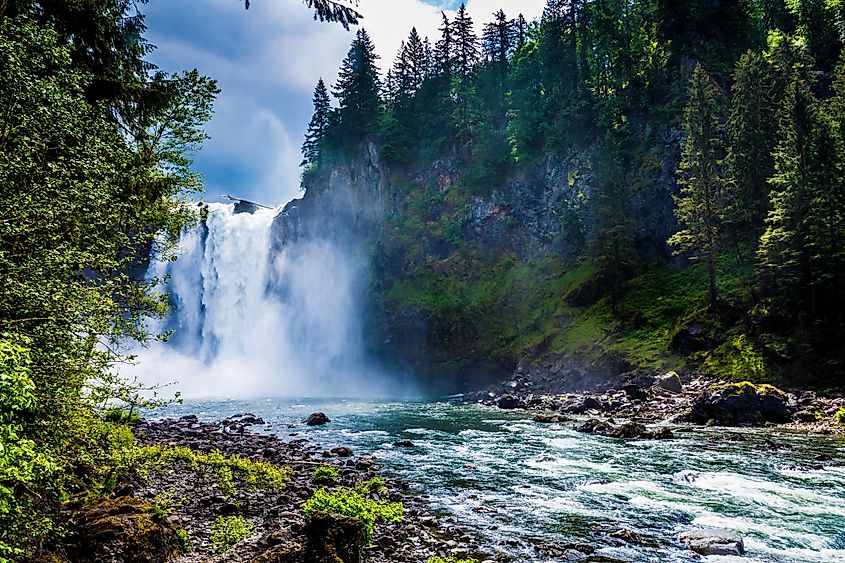 The most famous must-visit spots while you are in this river town are Snoqualmie Falls and Hike to Twin Falls, a day trip to the Cascade Mountains, hiking to Mailbox Peak, a visit to explore restored old train cars and similar antiques at the Northwest Railway Museum. You can choose many more places to visit based on what you like most, from cultural and themed tours to day trips, excursions, nature and wildlife tours, and so on. 
Cle Elum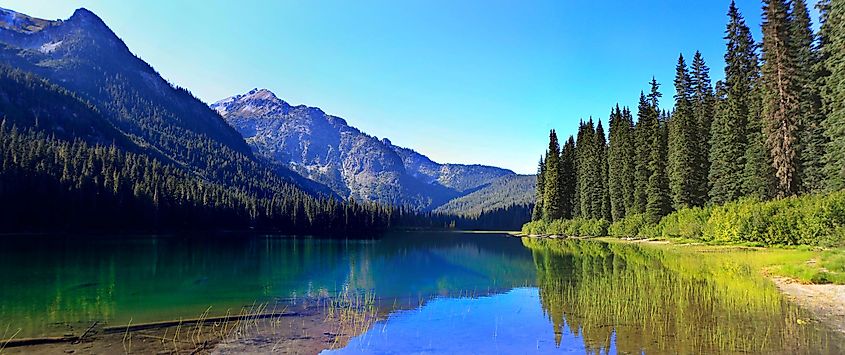 Located in Kittitas County, the Cle Elum river that passes through the town is a tributary of the bigger Yakima River. The river town gets its name from the Indian Kittitas language, meaning "Swift Water". Some historic and famous spots in this river town are Cle Elum Telephone Museum which gives valuable information about the old telephones and the town's history, Carpenter House Museum which walks you through an affluent house from the past to appreciate the town's past art and architecture, and The Coal Mines Trail which was once a railway bed now turned into a walking, and biking trail pathway. The town is also a very popular destination for outdoor activities and camping.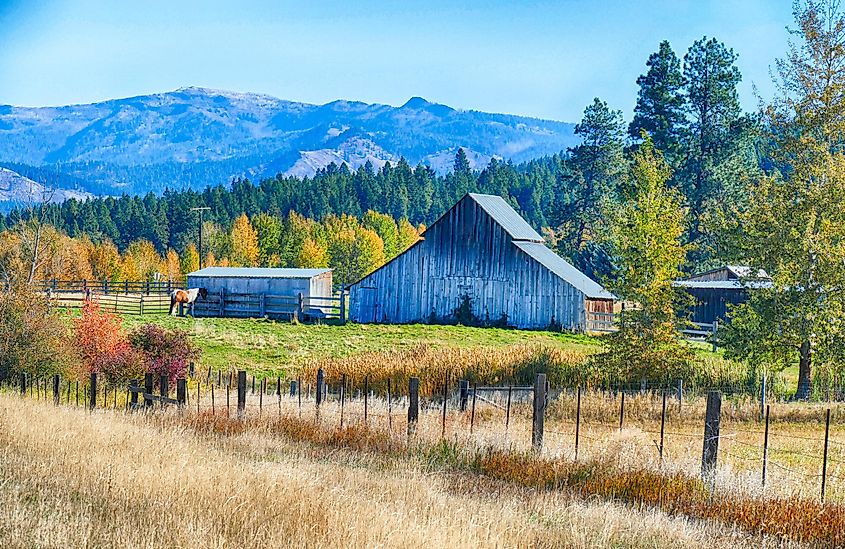 Exciting tourist places to visit in Cle Elum are Swiftwater Cellars for some exquisite wine tasting set amidst a scenic location, Three Peaks Outfitters for some excellent sightseeing and touring around the place, Swauk Forest Discovery Trail for a spectacular hiking experience, MotorToy ATV & Snowmobile Tours & Rentals for some thrilling adventures riding through beautiful mountain views. From the many other attractions, guests can also try some horse riding at MotorToy ATV & Snowmobile Tours & Rentals, or river rafting, boating, and water activities at Troutwaters Outfitters.
Stevenson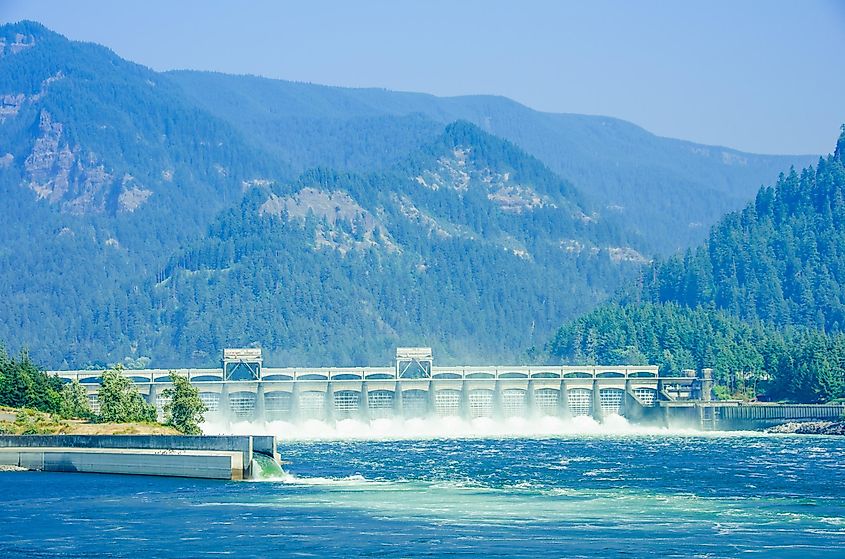 Nestled in Skamania County, along the banks of the majestic Columbia River, Stevenson is part of the Columbia River Gorge National Scenic Area. This river town is reputed for well-acclaimed breweries, excellent kiteboarding, fine-tasting wines, hiking destinations, fishing, golfing, and some splendid natural landscapes. Being home for thousands of years to Native American settlements, the locals were instrumental in contributing to commerce. Later, by 1900, the river town became a business hub with businessmen establishing different types of businesses.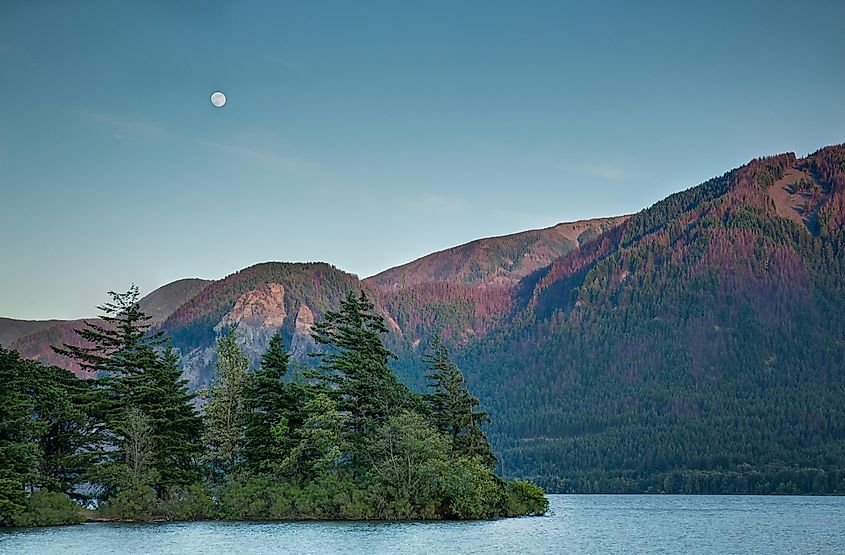 Tourists and locals can enjoy a simple walk downtown Stevenson or the riverfront to admire its natural beauty. Stevenson has many shops, pubs, and restaurants, In addition, the other more touristy attractions are the Columbia River Gorge National Scenic Area for fantastic nature views, and out-of-the-world recreational sites like the Cascade Locks Marine Park, Punch Bowl Falls, Metlako Falls, and Thunder Island. History lovers can visit the Columbia Gorge Interpretive Center for exploring exhibits on history and culture, and the brave, adventurous folk can try the zip line activity at Skamania Lodge Adventures.
Maryhill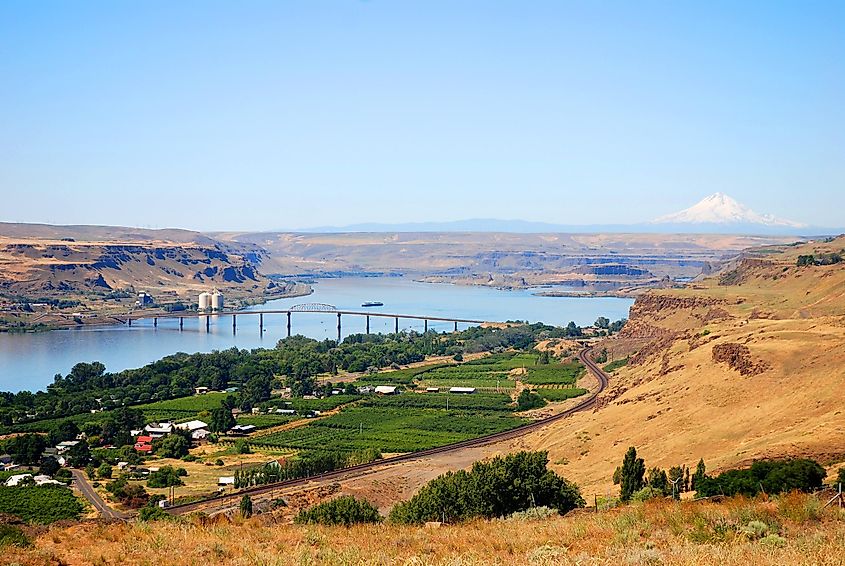 Being under Klickitat County, it is acclaimed for its natural beauty and rich historical significance. It has the famous Maryhill Stonehenge, built by affluent entrepreneur Sam Hill. This replica of England's Stonehenge serves as a memorial for those who died in World War I. 
If you plan a trip to Maryhill, you must also visit Maryhill State Park for hiking, boating, swimming, and fishing, and the Museum of Art to examine some historical artifacts and memories. Other exciting recreational places like Rufus Landing, John Day Dam, Columbia Hills, Giles French Park, and Heritage Landing are good spots to camp, hike, bike, walk, trail or just enjoy the beauty of nature.
Since all over Washington State, there are numerous rivers that branch out from the longer rivers, there are many more such attractive river towns in the state. Cashmere, Richland, Bingen, Snohomish, Burlington, Newport, and Hamilton are a few of the many other spectacular river towns to visit. 
The beauty that these river towns have to offer is unique because of the amazing history and rich culture of each one. Washington shares its borders with Canada along with the magnificent coastline, thickly forested areas, and mountains, making it a delightful place to visit for holidays or if you simply want some quiet, peace, and relaxation.