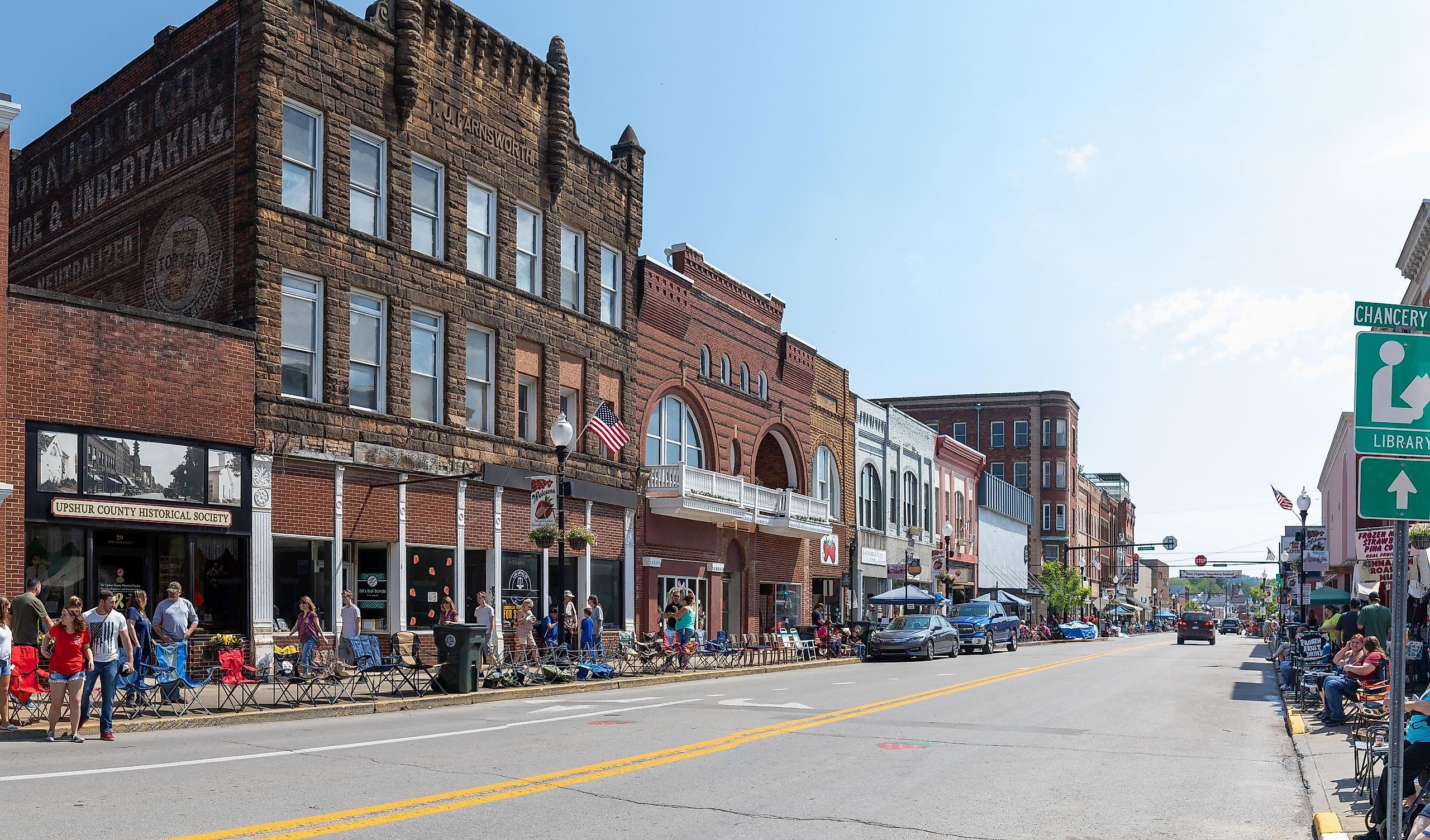 10 Small Towns in West Virginia that Were Ranked Among US Favorites
West Virginia is a spectacular state for anyone looking for a peaceful getaway in the mountains surrounded by nature. The gorgeous Appalachian Mountains cascade through most of the state, granting it a rustic, romantic vibe. If you like cycling, hiking, fishing, and other outdoor adventures, the best small towns of West Virginia won't disappoint you. 
From north to south, east to west, there are many small towns and hidden gems all over the region. Travel the state, take lots of pictures, meet new people, and enjoy the best towns in the area! 
Wheeling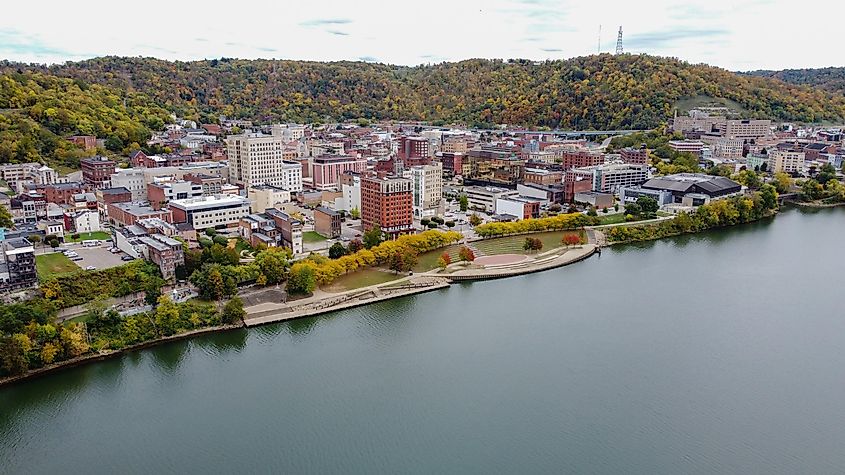 Resting just below Pittsburg, Pennsylvania, in the Northern Panhandle of West Virginia, is the beautiful city of Wheeling. The site of the state's original capital city, Wheeling offers tourists unique historic, modern, and natural sites filled with beauty and splendor. 
The old suspension bridge is one of the area's most charming sites. One of the oldest suspension bridges in the state, it's a great place to take photos and learn a little about Wheeling's past! An active community, there are many festivals and celebrations throughout the year, including Christmas parades and farmer's markets along the Ohio River Waterfront. 
If you like luxury and the great outdoors, check out Oglebay Park. This site is over 200 years old and is just outside the town's border, situated in the surrounding woodlands of the mountains. You can book a cabin and enjoy biking, boating, fishing, and more in this tranquil location. 
White Sulphur Springs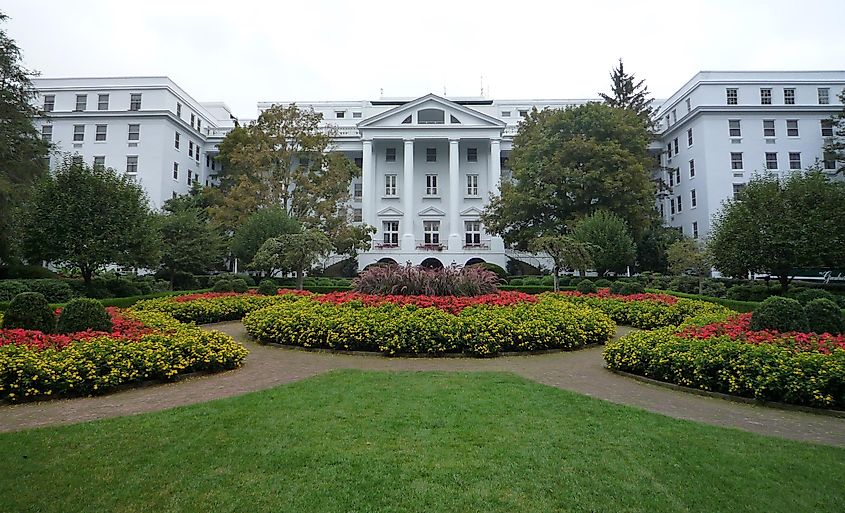 Located several hours south of Wheeling, near the border of Virginia, is the charming, old resort community of White Sulphur Springs. Tracing its history to the 1750s, White Sulphur Springs became famous in the 1770s when the natural spring water reportedly healed a young woman. The site became a regular location for visitors seeking health and well-being from the local springs and surrounding natural glory. 
Its reputation as a healing resort town still permeates the township. The Howard River is one of the most stunning natural spots in town and is a perfect place for a fishing trip and picnic. Brad Paisley Park is a sweet local community park next to the river and is a great place to take your family! You can also tour the White Sulphur Springs National Fish Hatchery and view the different fish and hiking trails on site. 
Book a few nights at the gorgeous Schoolhouse Hotel and get a first-rate experience at an affordable price. A renovated historic schoolhouse built in the early 1900s, this adorable hotel will make you feel right at home and immerse you in the local history! 
Fayetteville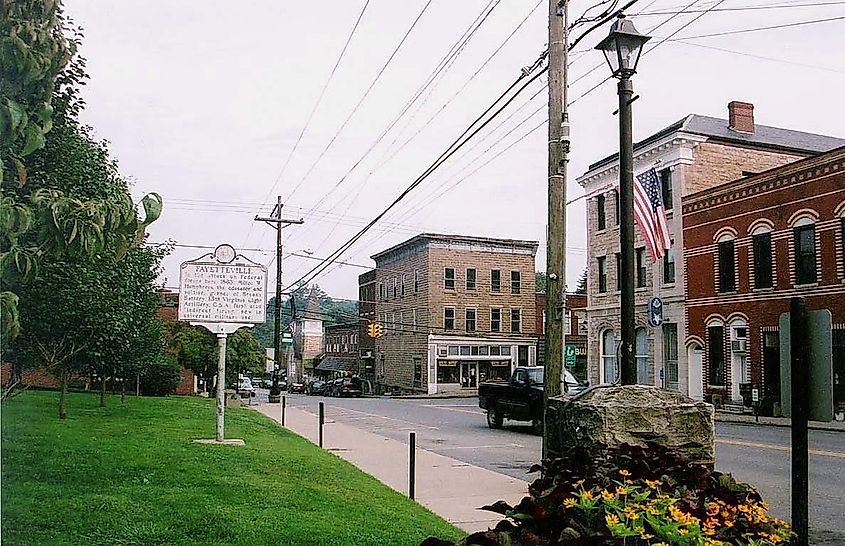 About an hour and a half west of White Sulphur Springs is the little city of Fayetteville. Known for its many fantastic recreational and outdoor activities, outdoor adventurers will never get bored in this city! 
New River Bikes and Tours is a one-stop shop for any cycling enthusiasts hoping to explore the region while immersed in nature. Here, you can rent bikes, partake in tours around the region, or repair your bike if damaged. Right down the road is Waterstone Outdoor, a helpful site for all your preparation needs for your next adventure in the surrounding wild mountains. 
If you love the city's natural splendor, consider booking a few nights at The Outpost campgrounds. The site offers RV, cabin, and tent camping options near the New River Gorge Bridge. If you love everything wild and wonderful, you will enjoy this campsite!
Shepherdstown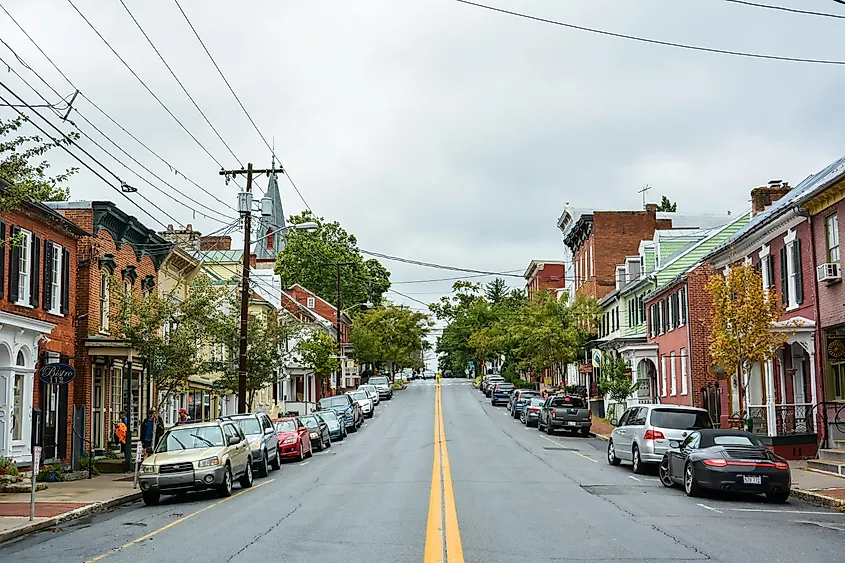 East of Wheeling on the Eastern Panhandle of West Virginia is the little community of Shepherdstown. Nestled along the Potomac River, Shepherdstown is primarily located near neighboring major cities, like D.C. and Baltimore. 
Tourists should visit the James Rumsey Monument as they explore the waterfront. Located in a charming little park along the Potomac, the granite monument stands 75 feet high and was built in 1915. It stores the history of one James Rumsey, one of the key inventors of steam-powered navigation gear. 
Visit the Bavarian Inn on the town's border for a luxurious experience surrounded by nature. There are high-quality accommodations, elegant dining, and stunning gardens, all within view of the Potomac. You will feel comfortable and relaxed when surrounded by the authentic Bavarian design!
Berkeley Springs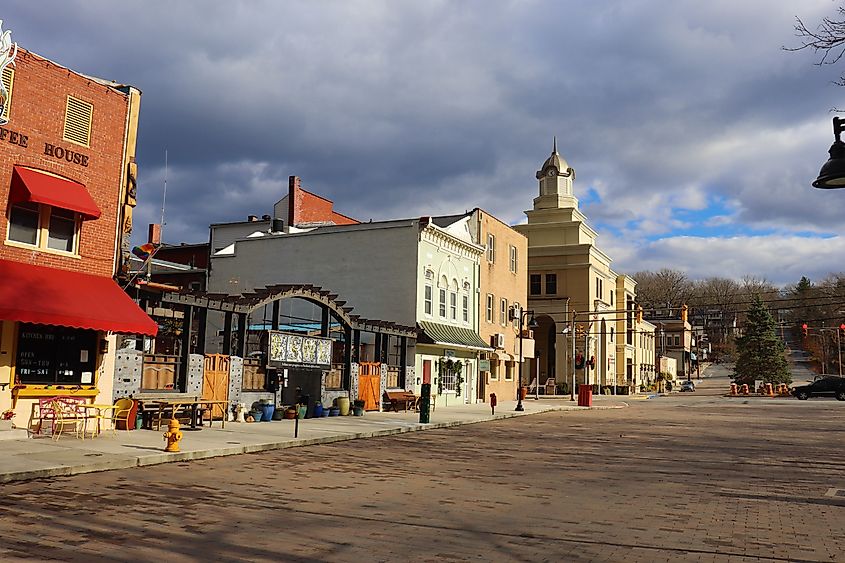 Berkeley Springs is northwest of Shepherdstown, near the border of Maryland and the Potomac River. It's a vibrant community with beautiful, walkable streets and many different kinds of shops and diners. Their restaurants offer traditional American cuisine and vegan and gluten-free options everyone can enjoy. 
Spend some time exploring their many spas and connect with the town's founding as a place of healing spring water. Visit, heal, and rejuvenate at the Atasia and Rennaissance Spas! They offer massages and aromatherapy and provide a thoroughly relaxing environment. 
Stay a few nights at the Mendenhall 1884 Inn for a romantic, entertaining, and historic getaway. This charming little place built in the 1880s is family-owned and operated, so you'll feel the welcoming warmth of the town!
Point Pleasant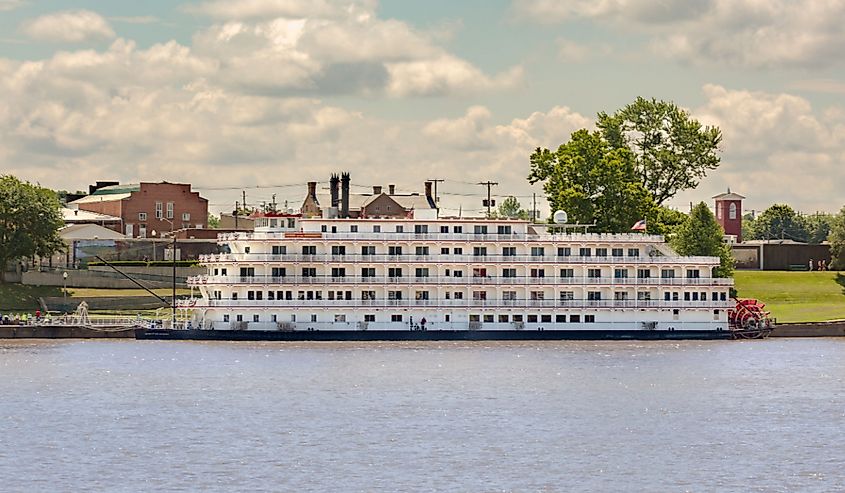 Nestled along the Ohio River, just a stone's throw from the Ohio border is the majestic town of Point Pleasant. Best known as the hometown of the mysterious cryptid, Mothman, it's a popular site for thrill seekers and nature lovers. The first sighting of Mothman took place at the old TNT area and sparked a local sensation, which you can learn about by visiting the Mothman Museum! 
Drop by and spend an afternoon exploring Tu-Endie-Wei State Park in the city's southern areas. The 84-foot granite memorial commemorates the men who died defending the area during the battle of Point Pleasant in 1774. 
Enjoy a delicious baked good from McHappy's Bake Shoppe! Charming, welcoming, and adorable little store, you'll surely find a scrumptious treat no matter what you're craving.
Harpers Ferry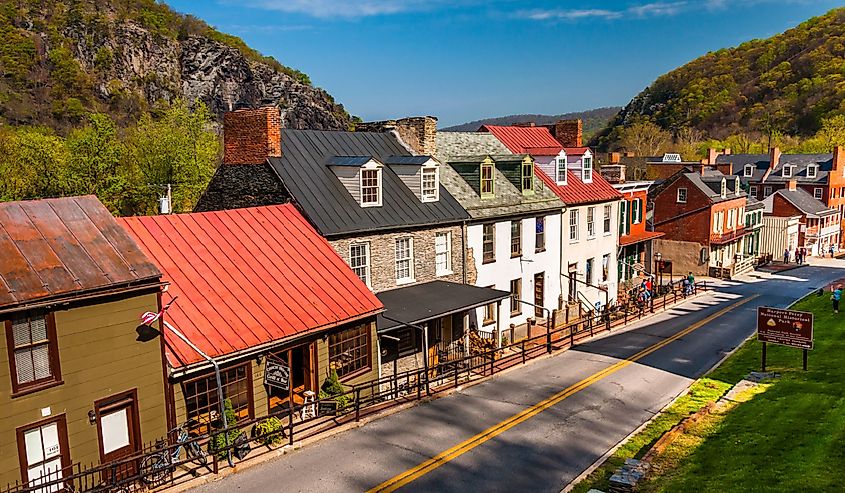 Situated along the borders of Maryland and Virginia is the beautiful town of Harpers Ferry. Touching the mighty Potomac and Shenandoah rivers, these waterways are natural boundaries between these states. It's also an excellent place for fishing, boating, and watersports if you like having fun on the water! 
River Riders Family Resort, just outside the town's borders, is the ideal place to experience river rafting, ziplining, and other exciting events. Harpers Ferry was an integral location during the Civil War, so you'll find several wonderful old sites, including John Brown's Fort. 
Consider staying at La Soledad Lavender Farm and Guesthouse for stunning views of the Potomac and lavender fields. Get fresh homemade bread, including rosemary and cinnamon raisin sourdough, from Bolivar Bakery for breakfast just a few blocks away!
Lewisburg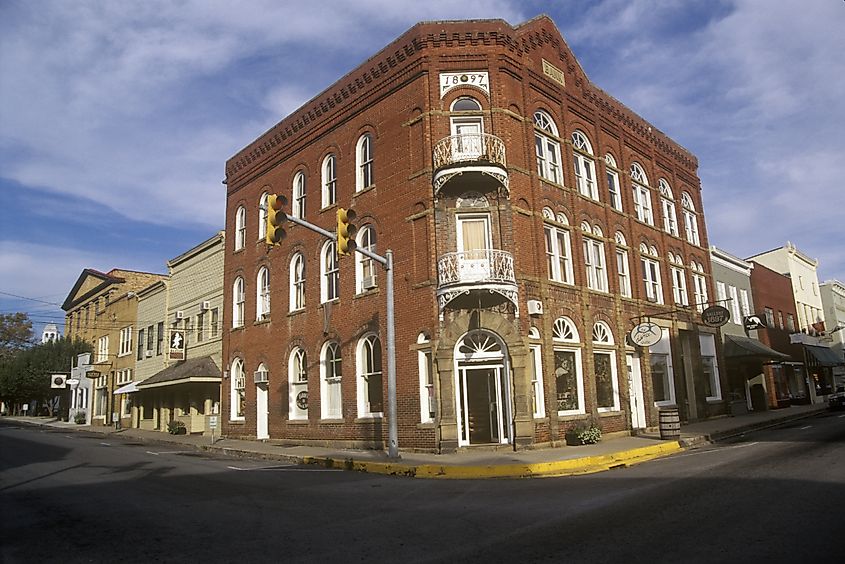 In southern West Virginia, just a few miles west of Sulphur Springs, is the gorgeous city of Lewisburg. One of the most beautiful towns in West Virginia, Lewisburg is known for its vibrant colors and fantastic downtown shopping centers. 
This rustic community resting along the hills is perfect for anyone seeking a peaceful getaway. The city comes alive every first Friday with music, food, and fun with Downtown in Lewisburg. The Hill and Holler Pizza place offers wonderful food and drinks everyone will enjoy!
If you plan to stay for a few days, consider booking a room at the Washington Street Quarters. It's centrally located, meaning you're never more than a few minutes away from the heart of town. 
Elkins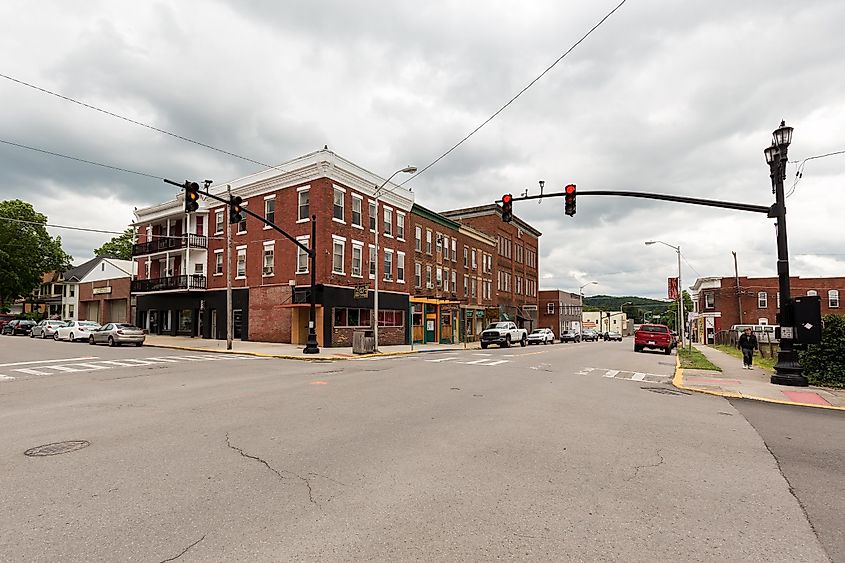 North of Lewis, near central West Virginia, is the lovely city of Elkins. Elkins is a stunning blend of natural splendor, pristine waters of the Tygart Valley River, and niche small-town shops. 
A city steeply immersed in local artists, you should take some time to explore the magical art scene. Visit the Appalachian Forest Discovery Center to view many artistic expressions, including woodcarving, nature art, and weaving. Spend the afternoon walking through Glendale Park and enjoy the glorious surrounding landscapes. 
After a long day seeing all the town offers, stop by Big Timber Brewing Company! Their craft beer is popular in town; you'll surely enjoy it and feel refreshed.
Buckhannon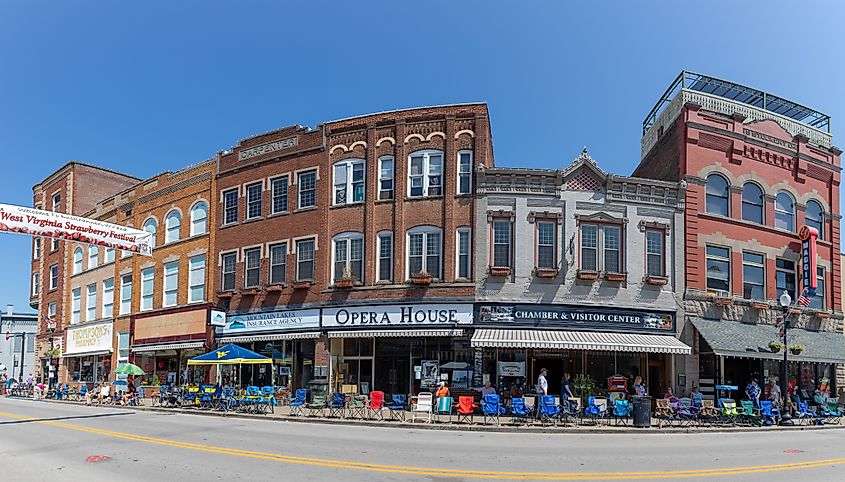 Just about a half-hour west of Elkins is another beautiful city known as Buckhannon! Hometown of West Virginia's Wesleyan University, it offers excellent college-town vibes with unique shopping centers, hiking paths, and delicious dining! 
Visit the Buckhannon River Walk Trail along the Buckhannon River for a spectacular view of the natural surroundings. Explore the lovely college campus and get familiar with the area's history. After a great day walking through town, get something to eat at the fantastic Mizu Japanese Steakhouse and Sushi! 
In Conclusion
Many of the small towns of West Virginia aren't well-known, but they are absolutely breathtaking. Overlooking these towns is a big mistake because they provide some of the best experiences in the whole state! 
There's something for everyone, from local art displays to pristine natural waterways. If you like boating or rafting in the river, check out Harpers Ferry in the summertime. If you love majestic Christmas light displays, explore Oglebay near Wheeling in the winter. No matter when you visit and where you choose, you'll find happiness in West Virginia.