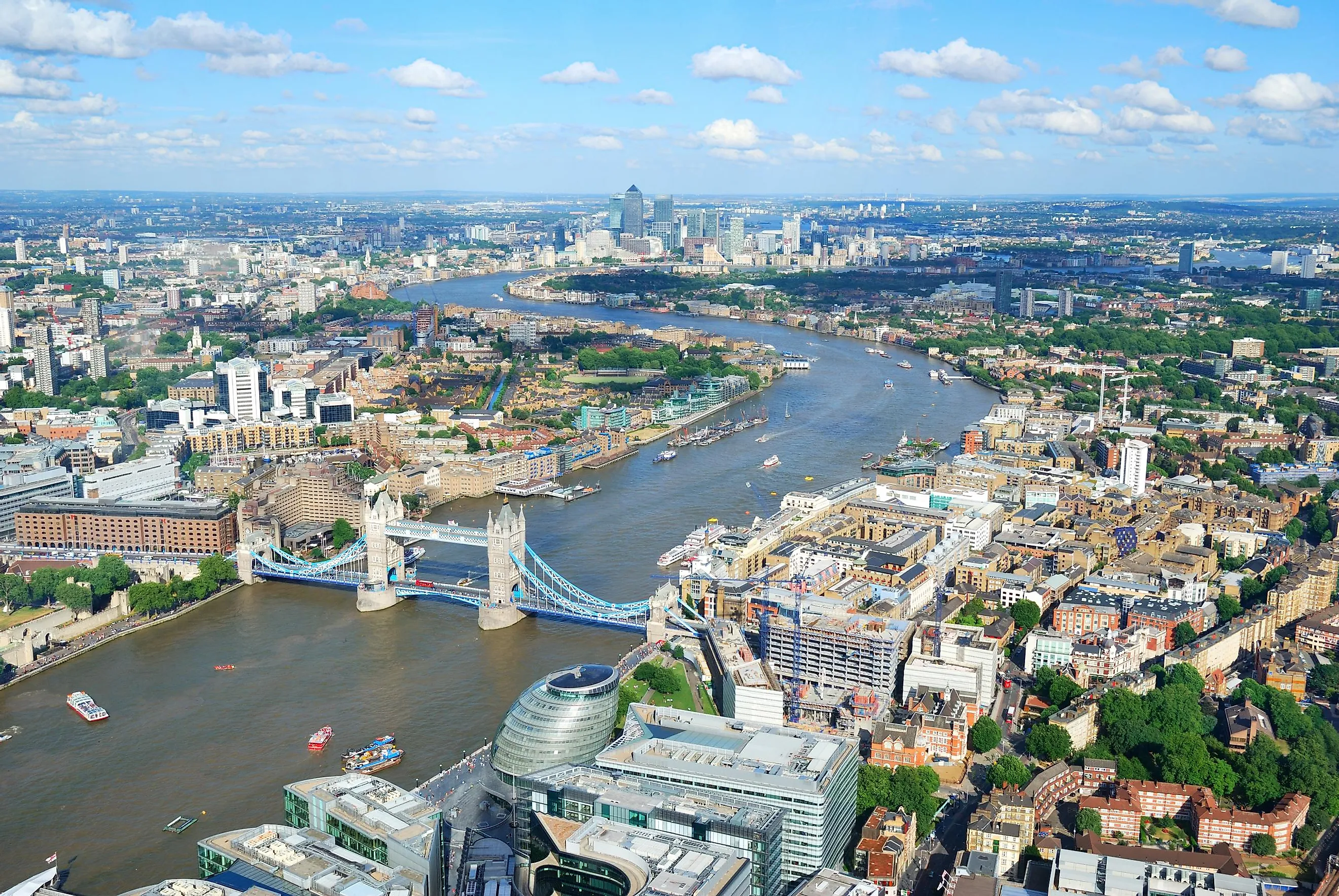 10 Largest Cities In The United Kingdom
The United Kingdom (formally, the United Kingdom of Great Britain and Northern Ireland) is an island country in Western Europe. The combination of England, Scotland, Wales, and Northern Ireland make up the totality of its estimated 67.1 million mid-2020 population. Thus, the UK ranks as the continent's third largest nation (excluding Turkey), behind Russia and Germany, and followed closely by France. According to the United Nations, following are the ten biggest population magnets across the "small island."
1. London - 9,304,000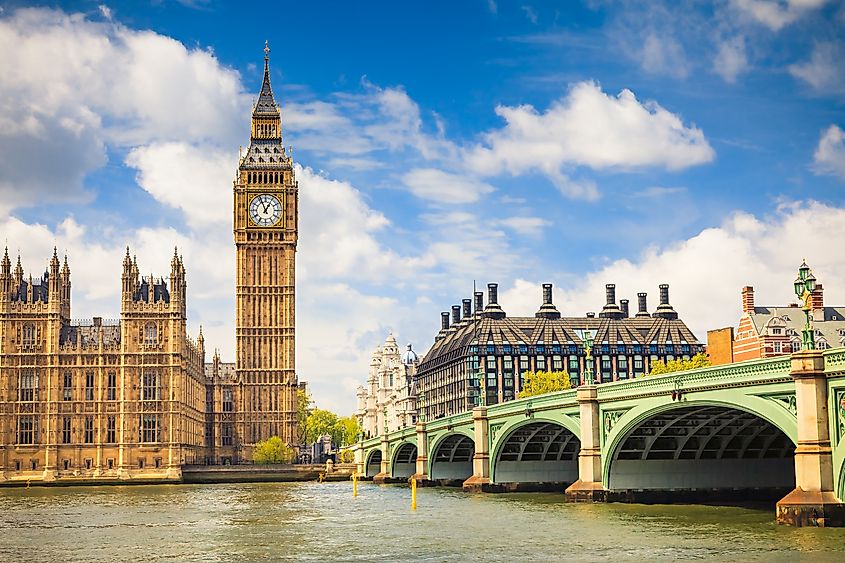 London (baby!) is far and away the largest population center in the United Kingdom. It is the country's capital (one of the world's oldest), economic center, most prominent transportation hub, home of the British monarchy, and the place to be for everything related to culture and tourism. Located in Southeastern England, along the River Thames, London is made up of a dense, complex, and exciting gridless structure - with monuments to its great, nearly-2,000-year-old history scattered throughout. And, of course, London leads the charge in higher education, with Imperial College London, University College London, London School of Economics and Political Science, and King's College London all scoring high on the World University Rank for 2022. 
2. Manchester - 2,730,000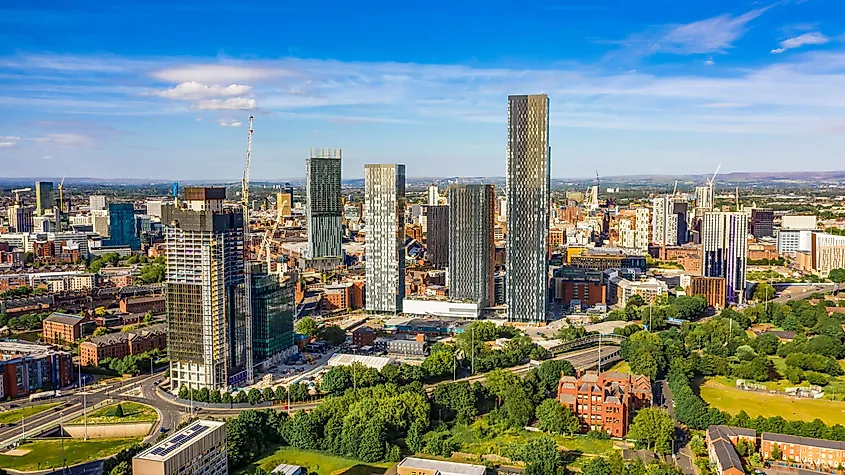 Manchester is located in the Central region of the United Kingdom (Northwestern England), about two hours from London by train (the go-to mode of transportation in these parts). Manchester is regarded as the "birthplace of the industrial revolution." It is also revered for its more recent identities as a place for music (home of Oasis and Joy Division and a currently thriving indie scene), museums (Museum of Science & Industry and the Imperial War Museum North), nightlife, and two of the country's most magnetic football (soccer) teams: Manchester City and Manchester United. The University of Manchester is another strong institution that draws students from all over. 
3. Birmingham (West Midlands) - 2,607,000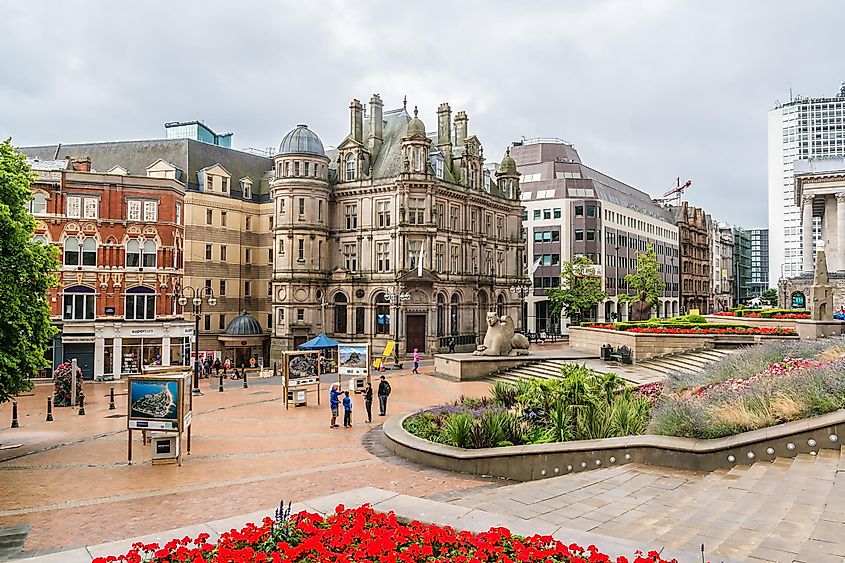 Roughly equidistant between London and Manchester, in Central England, is the West Midlands city of Birmingham. "The city of a thousand trades" serves as the administrative center, as well as the cultural and entertainment hub for this metropolitan county, which also includes the city of Coventry, and the boroughs of Dudley, Sandwell, Solihull, Walsall, and Wolverhampton. The resource-driven industries of the past have given way to the tech, jewelry (roughly 40% of the UK's jewelry is produced here), and automotive sectors of the present (including Aston Martin, Jaguar, Peugeot, and Triumph). Fans of classic British rock n' roll will also delight in knowing that Ozzie Osbourne, Black Sabbath, Judas Priest, and Led Zeppelin (among others) formed in Birmingham. This creative pulse still beats loudly today. 
4. West Yorkshire - 1,889,000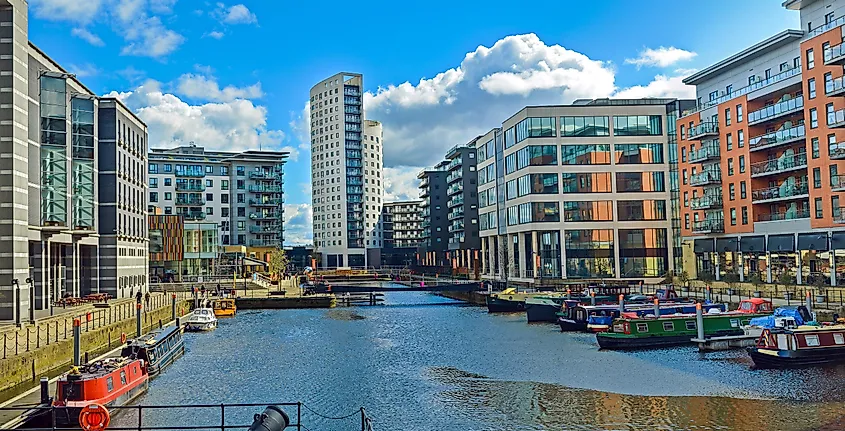 West Yorkshire is a metropolitan county/urban agglomeration in Northern England (Central UK), comprised of five boroughs: Calderdale, Kirklees, Bradford, Leeds, and Wakefield. Leeds, the largest city of the bunch, is the go-to place for museums, galleries, shopping, and of course, catching a Leeds United FC game at the Elland Road Stadium. Or, for a quiet contrast, the Pennine Hills, which divide the region, is full of nature trails and are sprinkled with quaint villages. 
5. Glasgow - 1,673,000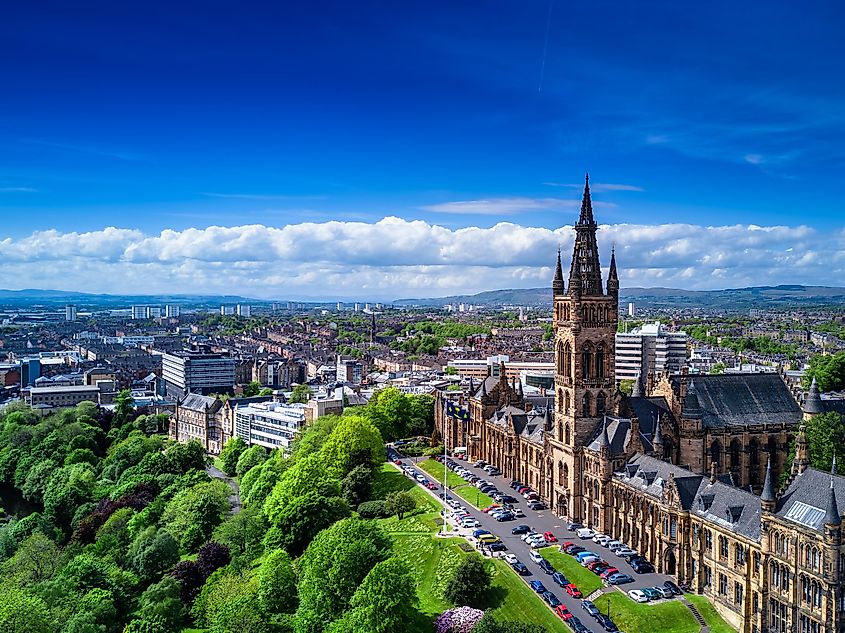 Glasgow (Glaschu) is in West-Central Scotland (Northern UK), along both sides of the River Clyde. This friendly and eclectic city makes its bank off of a mix of traditional and advanced engineering, aerospace technology (i.e., the production of satellites), and renewable energy (to name a few). It is also home to twenty top-tier museums (most of which offer free admission), celebrated street art, a palate-pleasing culinary scene, traditional pubs, and some of the best shopping opportunities in the UK. The University of Glasgow is yet another highly-regarded institution with a gorgeous, old-school campus. 
6. Southampton/Portsmouth (South Hampshire) - 928,000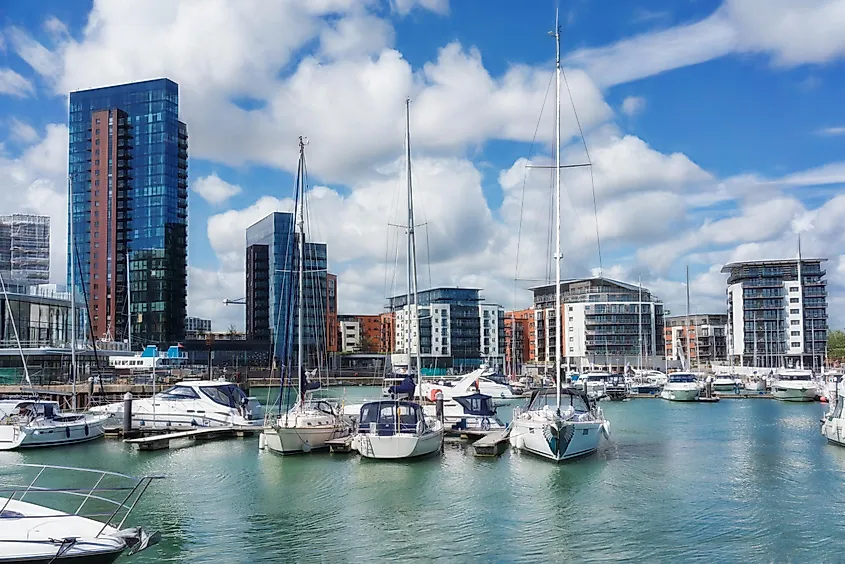 Southampton and Portsmouth (along with other non-metropolitan boroughs), collectively known as South Hampshire, are located in Southern England, little more than a spot-of-tea-duration on the train from London. These port cities are both situated just off of The Solent, a major shipping lane that splits on either side of the Isle of Wight and out into the English Channel. Both cities also celebrate their extraordinary maritime history. Visit the SeaCity Museum in Southampton to learn about the infamous Titanic, which departed from these waters, or head over to the National Museum of the Royal Navy in Portsmouth to learn about key aspects of the British fleet throughout the years.  
7. Liverpool - 902,000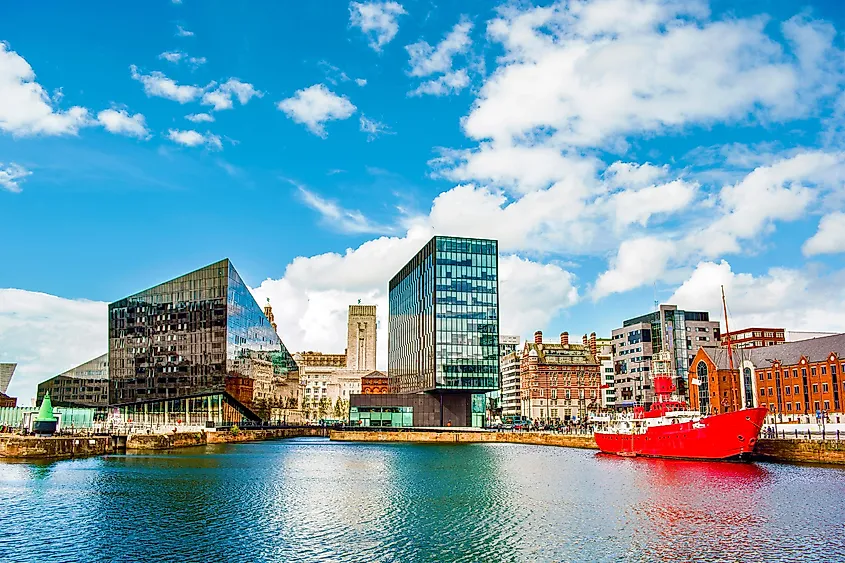 Less than an hour on the express line West of Manchester is the populated seaport city of Liverpool. Here, in Merseyside/Lancashire County, the River Mersey meets the Irish Sea on the Northwest coast of England. It is another of the UK's premier spots for both music and football. Liverpool is a UNESCO City of Music, most notably for giving rise to the Beatles. It is host to both Liverpool FC and Everton FC (and their adoring, albeit sometimes rambunctious fans). 
8. Newcastle upon Tyne - 809,000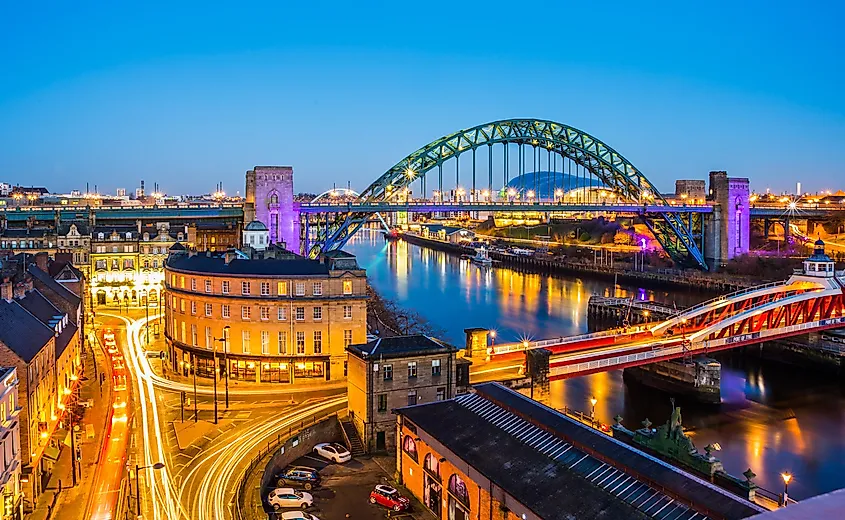 Newcastle upon Tyne, or simply Newcastle, is in Northeastern England, on the North side of the River Tyne, roughly eight miles from the North Sea. Newcastle is about a two-hour express train Southeast of Edinburgh (Scotland's capital) and an hour-and-a-half North from Leeds. This city is beloved for its titular brew, ancient ruins, notorious nightlife, cozy pubs, and even its beaches. 
9. Nottingham - 788,000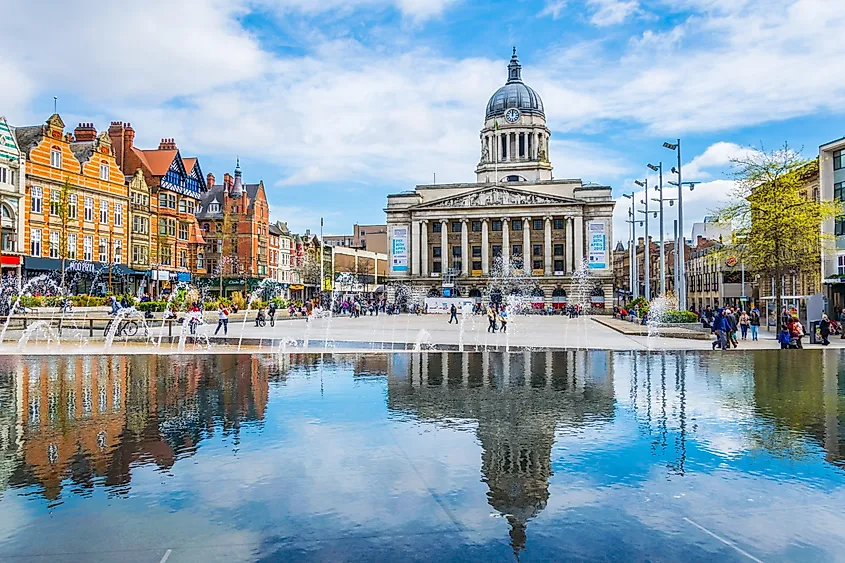 Nottingham is a little over an hour Northeast of Birmingham, in the county of Nottinghamshire, which is part of England's East Midlands region. Famously the home of folk legend Robin Hood, Nottingham is full of familiar landmarks from this beloved tale. These include the Old County Gaol (National Justice Museum), St. Mary's Church Edwinstowe, the mystical Sherwood Forest, and the iconic Nottingham Castle. The oldest inn in England can also be found in this city (still serving up freshly brewed ale). And finally, The City of Caves, made up of over 800 chambers/networks hidden underneath the modern streets, further stokes the imagination of Nottingham visitors/residents. 
10. Sheffield - 730,000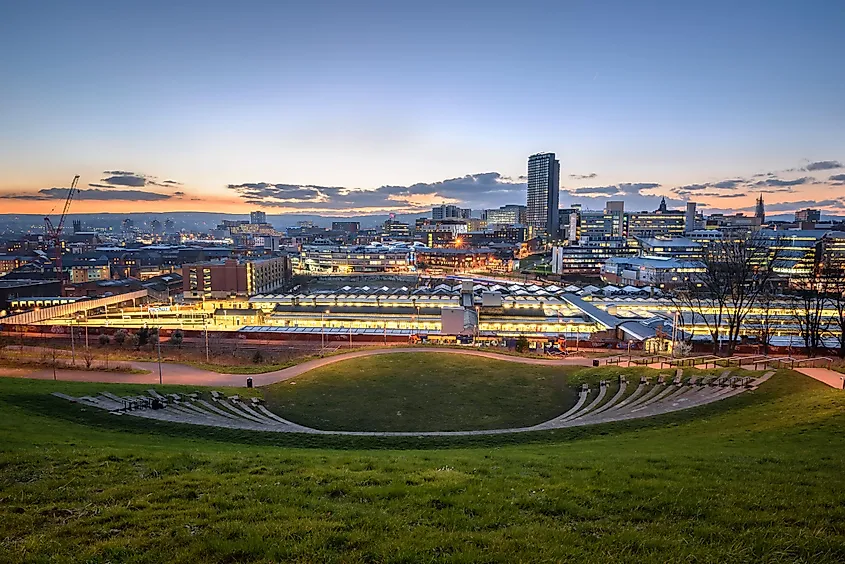 Around an hour West of Manchester, and an even shorter journey North of Nottingham, is the South Yorkshire city of Sheffield. Known as "The Outdoor City" and proclaimed the UK's greenest city, Sheffield prides itself on its clean, natural surroundings. Green spaces spread throughout town, but Peak District National Park, just West of the city, is particularly known for its natural attractions, including climbing, mountain biking, paddling, and much more. Sheffield also likes to flaunt its artistic talent with colorful outdoor murals scattered about. 
The United Kingdom's ten largest cities cover most aspects of the country's modest land area and embody different variations of her history, landscape, and national identities. London is the epicenter of the action, but each metropolitan brings something unique to the table.