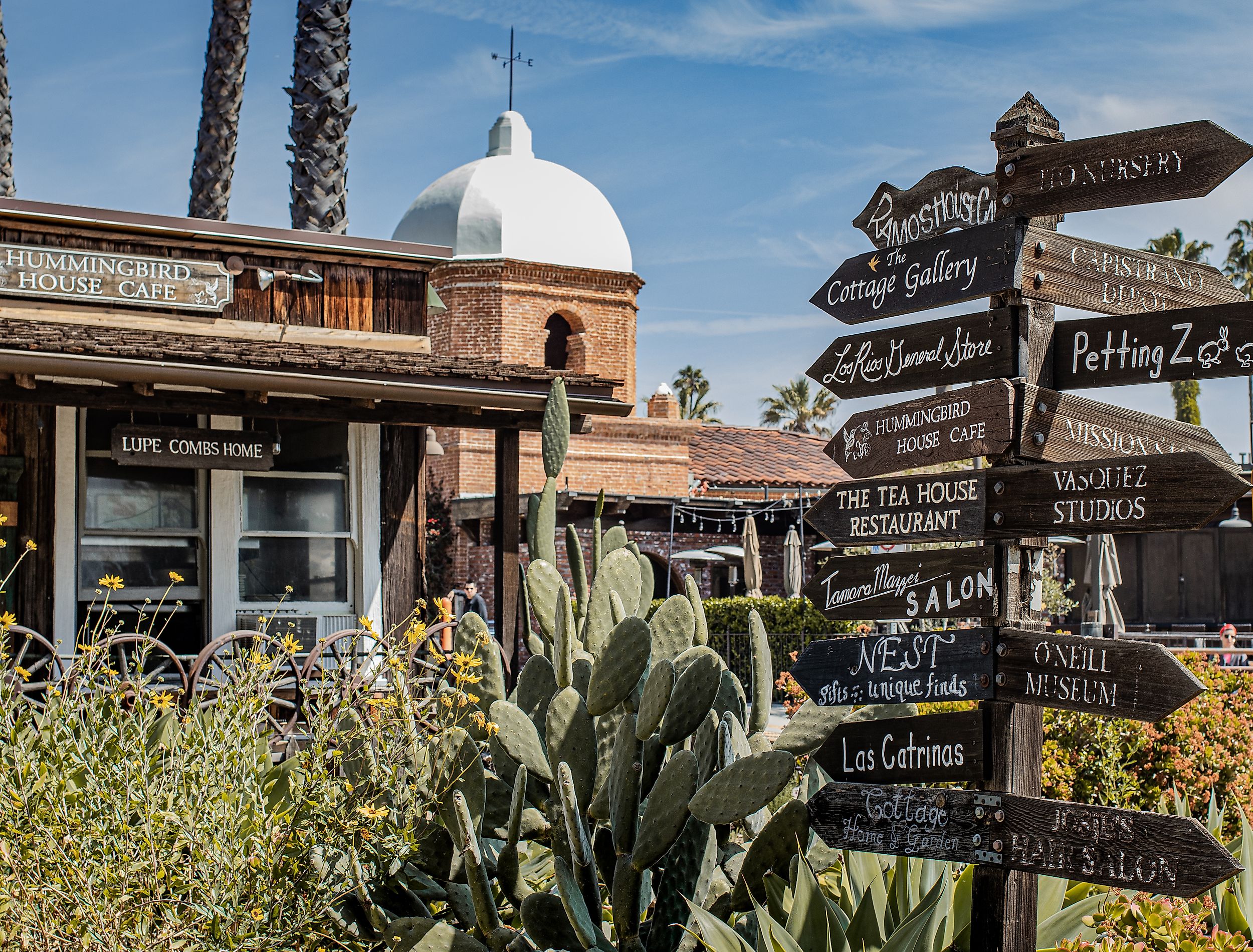 10 Best Small Towns In California For A Weekend Escape
Known as the capital of celebrities, the film industry, and amusement parks, California is indeed the land of the famous. But beyond the well-known faces and movie studios, California is also home to a rich backdrop of history, technological innovation, natural beauty, and iconic landmarks. Outside of the bustling cities of Los Angeles and San Francisco, however, lie beautiful small towns packed with culture, tasty food, and plenty of exciting adventures that bring another side of the Golden State to life. This article looks at the 10 Best Small Towns In California For A Weekend Escape. 
San Juan Capistrano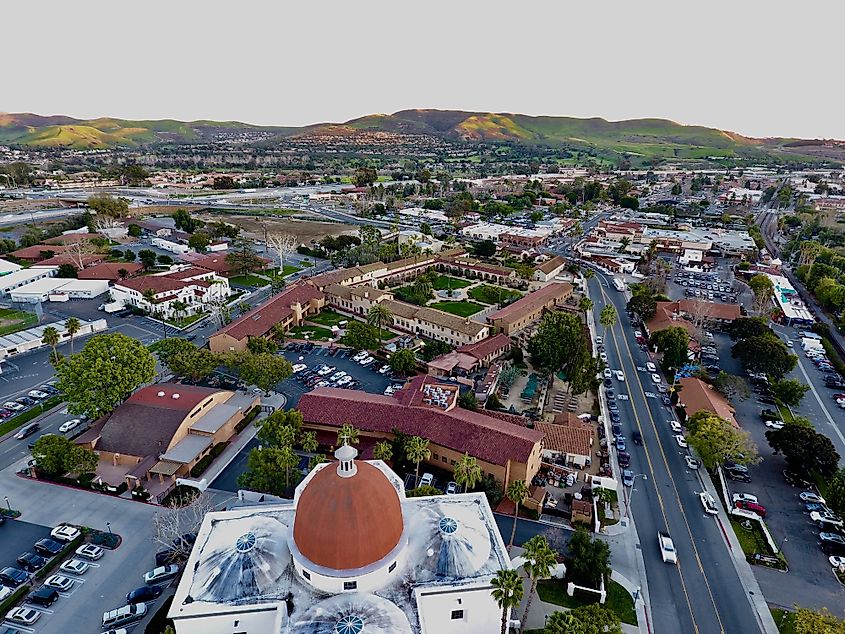 Full of history and exquisite architecture, the town of San Juan Capistrano is situated right on the Orange Coast. A former Spanish Mission founded in 1776 (the same year as the Declaration of Independence), this charming town of 35,000 continues to maintain its special ties to Spanish and Mexican culture. Visitors can see firsthand many buildings of historical value, including the Casa de Esperanza and the San Juan Basilica, and get a glimpse of the early foundational days of what would become the State of California. And, of course, a great variety of Mexican, Spanish, and other Latin flavors is never in short supply at any of the restaurants and boutiques across town.  
Crestline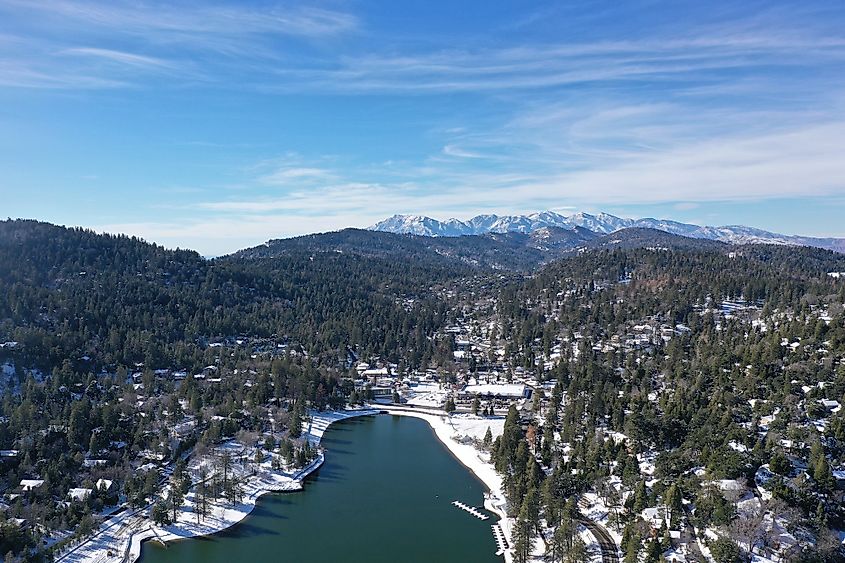 Situated in the San Bernardino National Forest, visitors to the town of Crestline will enjoy a tranquil lakeside escape and stunning scenery. Right in the center of town is Lake Gregory, a reservoir lake whose surrounding park areas are the ideal way to spend some time in the great outdoors. Enjoy vistas of the San Bernardino and San Gabriel Mountains, go for a bike ride, hike a trail, go fishing, or just casually stroll around while taking in the sun. Indeed time spent in Crestline is a holiday full of meditation, relaxation, and fun. 
Mendocino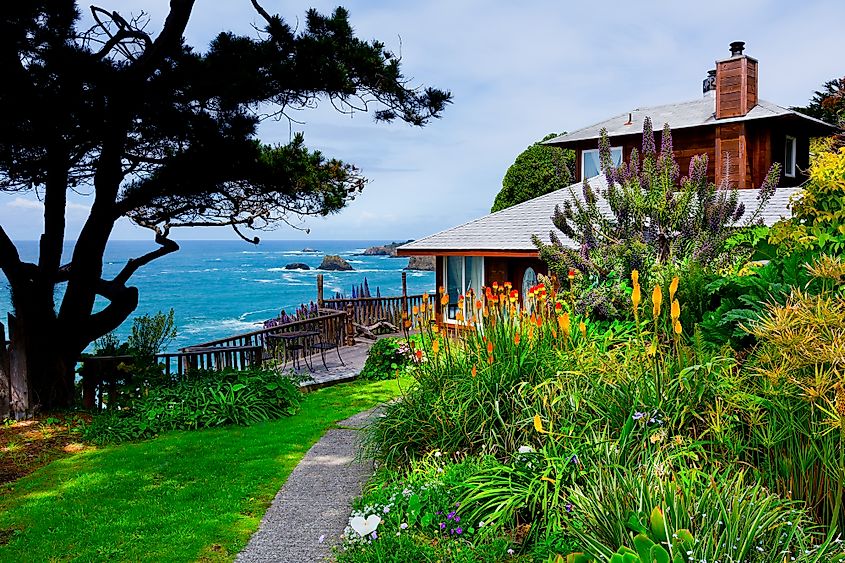 With a population of just 855, according to 2020 census numbers, the community of Mendocino was founded in the mid-1850s, and much of the town is listed on the National Register of Historic Places. Located on the coast of Northern California, this seaside commune is widely known as an artists' colony and continues to have a special charm that brings visitors back in time some 170 years. Stroll through the streets for great views of Victorian houses and other buildings, while the Mendocino Headlands State Park surrounds this town on three sides. Indeed for a melding of quaint, antique housing, beautiful views of the ocean, and a historic setting, Mendocino is a truly extraordinary California town.
Bonsall
Looking for some tranquility? The town of Bonsall in San Diego County is just the place. A residential community of just under 5,000, Bonsall enjoys all the natural beauty associated with San Diego but without the hustle and bustle of the big city. Take in splendid Pacific Ocean views, hot sun, an array of great natural scenery, and even tour some neighborhoods for sights of beautiful houses. For a pleasant climate where one can go bike riding, hiking, or just soak up the sun, Bonsall is a nice little place for a weekend sojourn. 
Wrightwood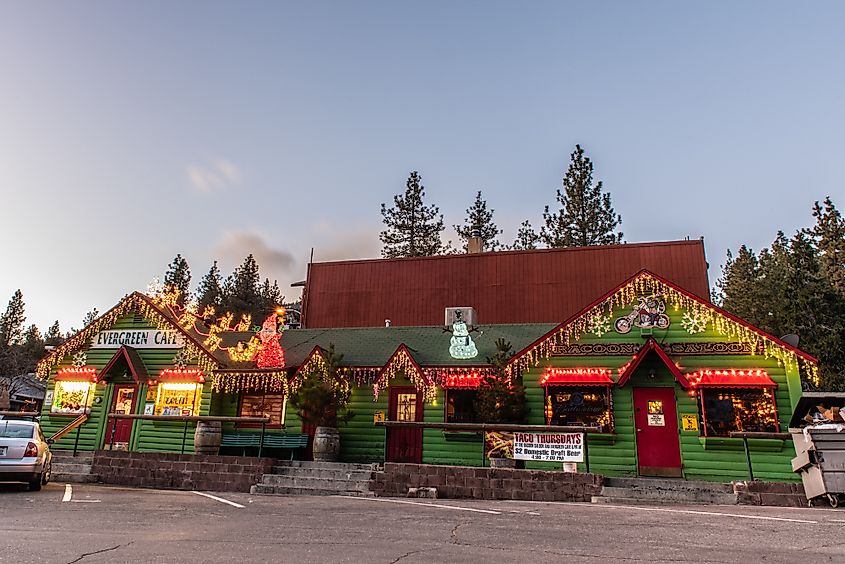 Northeast of Los Angeles in San Bernardino County, Wrightwood is a great place to discover and get away from all the busyness of big city life. Enjoy great views of the San Gabriel Mountains and relish a memorable night at any of the retro 1930's cabins that dot Main Street. In the winter, the Mountain High Resort is particularly popular for its celebrated ski and snowboard slopes, which includes, of course, more wonderful vistas of the San Gabriel Mountains. 
Carmel-by-the-Sea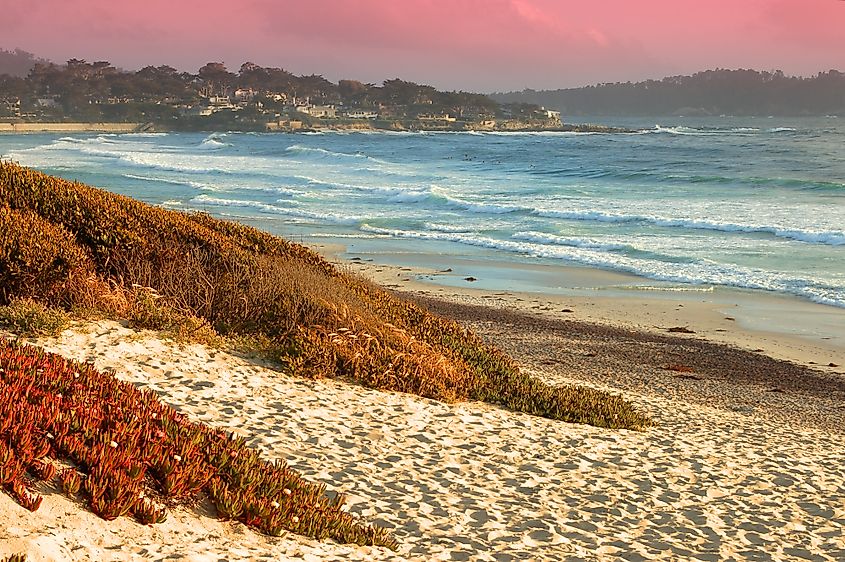 Carmel-By-The-Sea has rolling hills, rocky cliffs, and tremendous views of the Pacific Ocean and has been a popular settlement for tourists and artists for decades. Right on the Pacific Coast Highway, the radiant scenery of this town has been rich in creative influence for visual artists and writers, and it continues to have a vibrant artistic community. A bevy of locally owned studios and galleries can be found, while charming cottages and antique houses fill out the landscape. Stay at a quaint inn, browse a boutique shop, or enjoy a unique meal celebrating California's fine dining. Any time spent in Carmel-By-The-Sea is surely to be one full of great memories and photos.
Idyllwild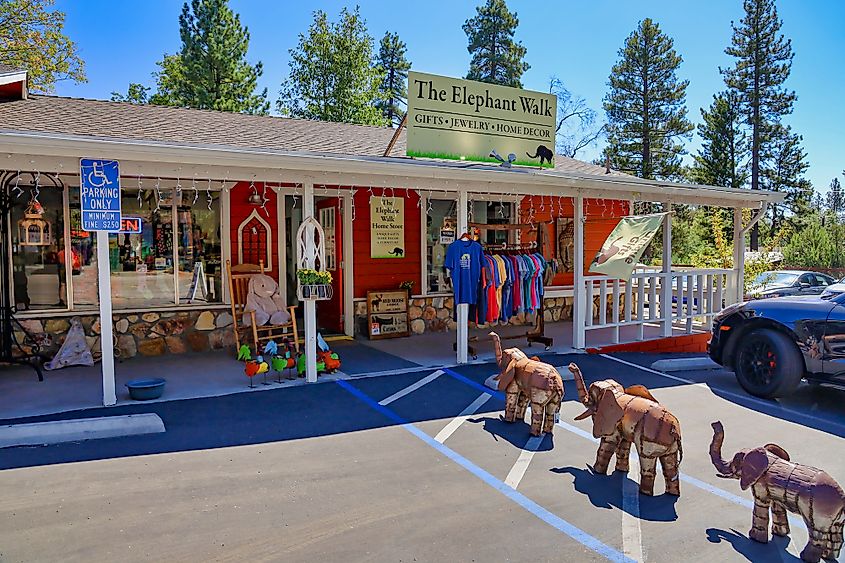 With a population of just under 4,000, Idyllwild is a small mountain town, but has plenty of big city heart. Nestled right in the San Jacinto Mountains, visitors to the town will encounter a wonderful mix of stunning nature and charming shops, restaurants, and unique boutiques full of special collectible items. Well known as a rock climbing destination, Idyllwild is around 1.6 kilometers in altitude, and climbing enthusiasts frequently scale such formations like Tahquitz Rock. A haven for the outdoors adventurer, a visit to Idyllwild would not be complete without biking and hiking on the numerous trails all around and fishing at the nearby Lake Hemet. Or perhaps a simple horseback ride with the great Mountains in the foreground is all that is needed for a memorable weekend. 
Half Moon Bay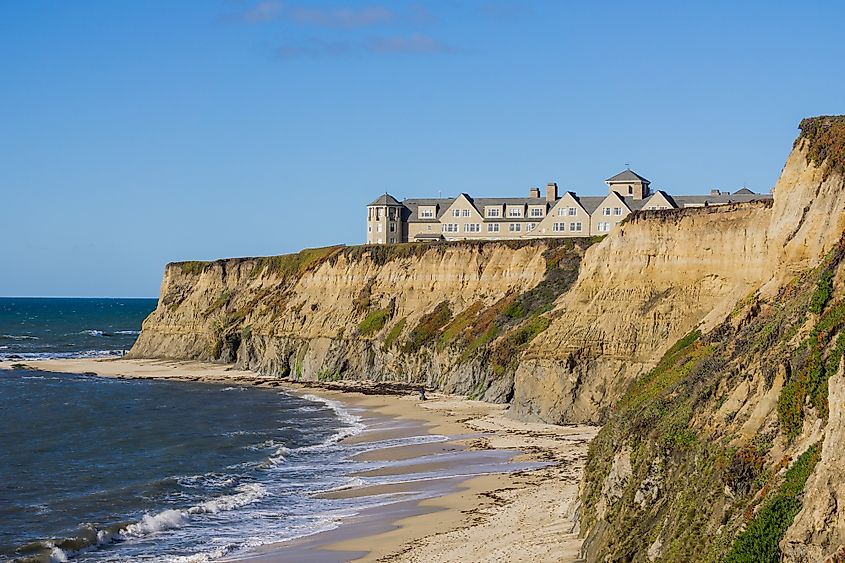 Just a short 45-minute drive south of San Francisco, the coastal town of Half Moon Bay has several kilometers of beautifully stunning beaches. Tourists can enjoy a variety of activities like swimming, surfing, and sailing. While on land, sightseeing giant Redwood trees is a must. Take a stroll through the downtown area for great shops and restaurant offerings, or take a round of golf or two at any of the various courses in the vicinity. 
Laguna Beach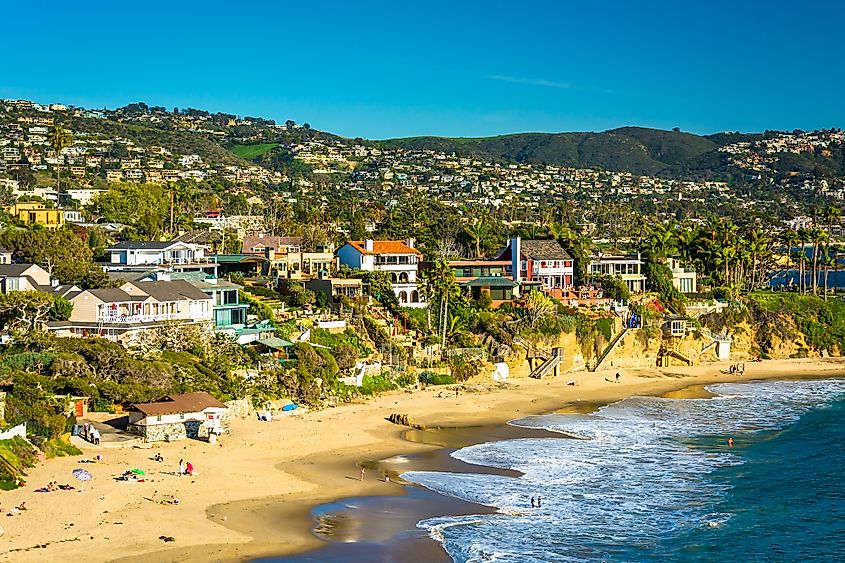 Laguna Beach is home to a range of great beaches and luxury hotel resorts and is a wonderful place to spend a weekend for those in the Los Angeles area. Just one hour south of LA, Laguna Beach can give off the feeling of Mediterranean living and also has a bustling artistic community. Many art galleries, public sculptures, and murals can be seen all across town, while some buildings themselves can also be considered works of art. Cute little cottages line the landscape, and a good selection of local dining completes the experience of great Southern California cuisine. And, of course, the namesake Laguna Beach is not to be missed with its golden sand, hidden coves, and jagged cliffs. Enjoy swimming, surfing, and even scuba diving in this most exciting and beautiful Golden State treasure. 
Oak Glen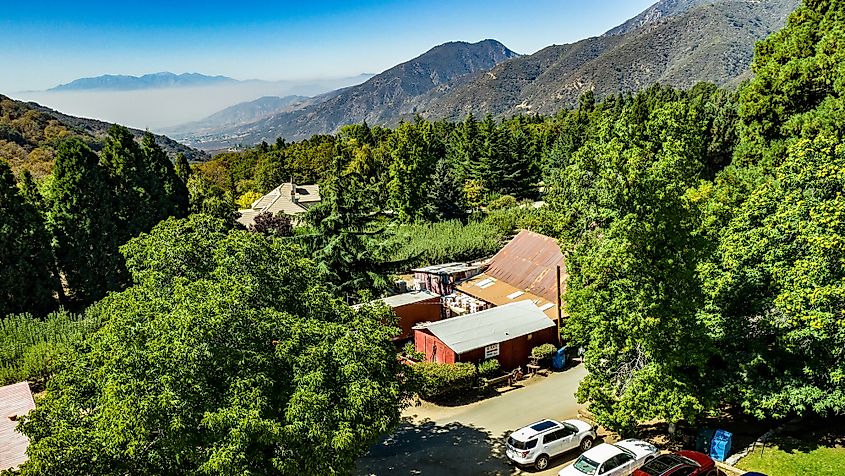 With a population of just under 700 residents, the rural town of Oak Glen is a great example of small-town America, brimming with charm and delight. Full of family-owned farms and apple orchards, visitors who spent a weekend in Oak Glen can expect to leave with some of California's very best apple products. From apple pies to cider, and even apple butter, the selection here is as quaint as the town itself. Rustic shops and storefronts can be seen all around, giving those who stop by a real sense of the simple life, away from all the commotion commonly associated with big metropolises. 
California is a land of adventure, history, and stunning natural beauty that is rightfully the highlight of any trip to America's west coast. However, though the State's major cities may attract the most tourists, California's small towns are also more than worthy of exploring for an intimate connection with the Golden State. From seaside villages to historic settlements or beautiful treks through the mountains, California's small towns are indeed a treasure trove, ready to reward those who explore it.