What Is A Biodiversity Hotspot?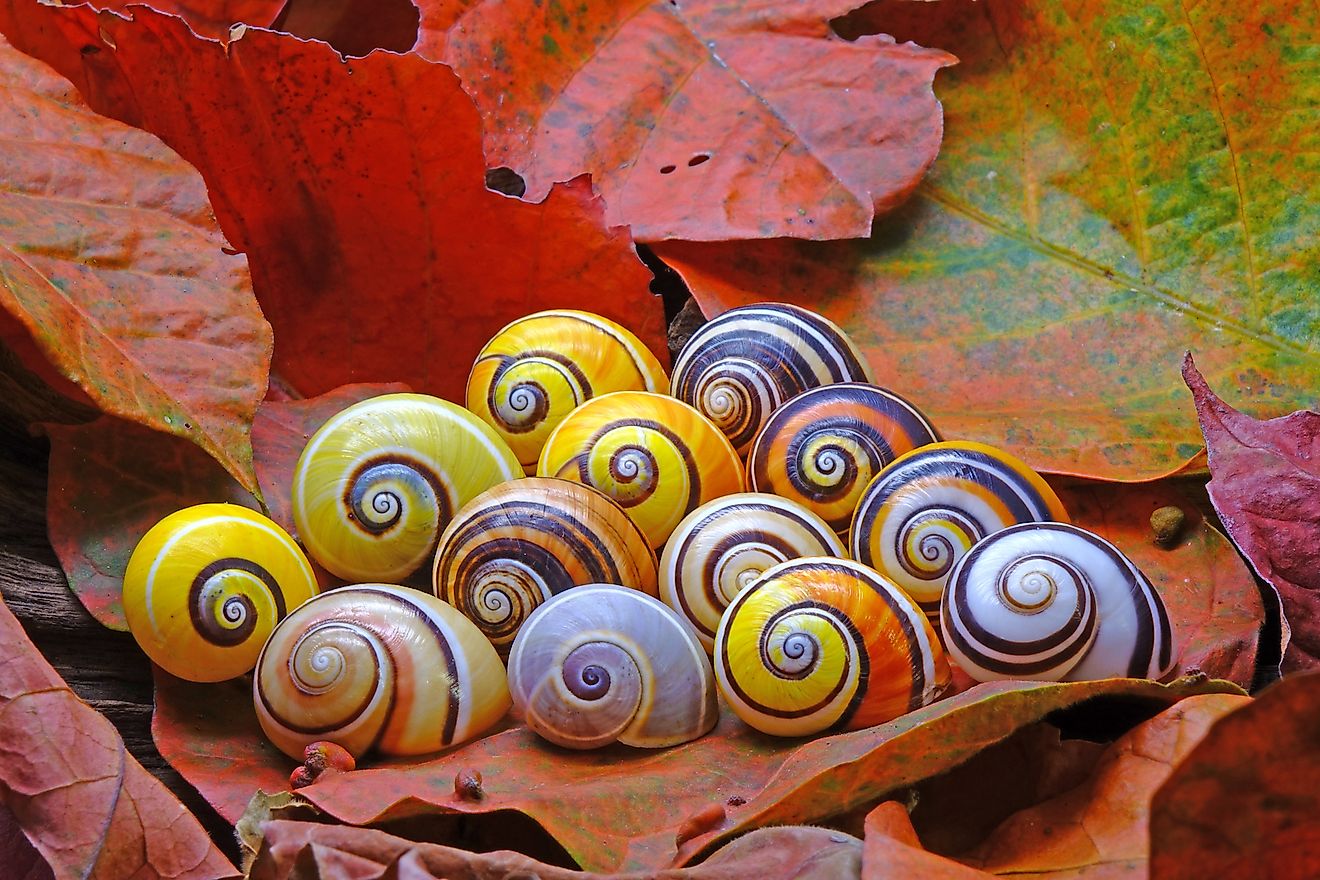 Our Earth is a treasure house of exceptional biological wealth whose distribution ranges from the high mountain peaks to the deepest ocean depths as well as from the tropical regions to the polar areas. It has been estimated that about 8.7 million species currently exist on Earth, of which only 1.2 million species have been discovered by scientists so far. The distribution of species is, however, not even around the world. Some regions possess a high concentration of endemic species that are not found anywhere else on the planet. Moreover, the earth's biodiversity is facing severe threats from various anthropogenic activities. This unequal species distribution together with the concern about the high biodiversity loss has led to the identification of specific areas where high levels of both biodiversity and threats to the same exist simultaneously. The exploration and assessment of the biodiversity of such areas are, hence, very much essential for the formulation of new strategies that are required for the conservation and management of the species. The following article discusses these areas called "biodiversity hotspots" and the importance of conserving such places for securing our global biodiversity.
Content:
What Are Biodiversity Hotspots?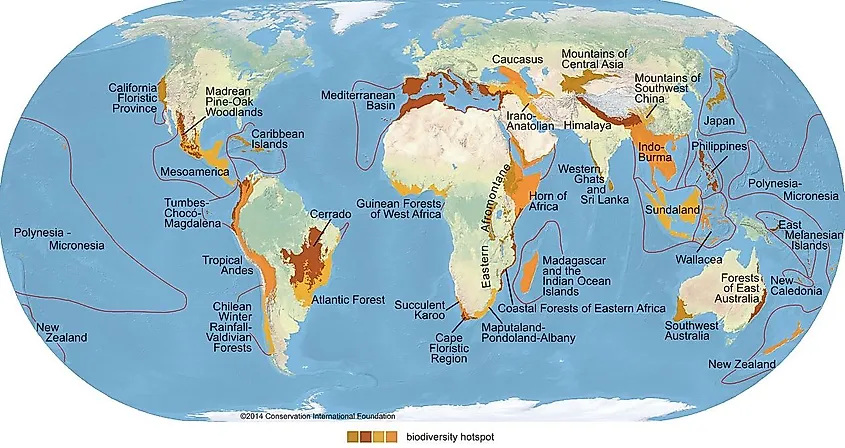 Biodiversity Hotspots are biogeographic regions that have the richest and the most threatened reservoirs of plant and animal life on earth. These regions have been identified as some of the world's most important ecosystems that are home to a high number of endemic species that also provide crucial ecosystem services for the benefit of humans.
The total combined area of the world's 36 hotspots once occupied over 15.7% i.e., about 23.7 million sq. km of the earth's land area. However, due to the extreme habitat loss in these regions as a result of the anthropogenic activities, the combined area of all the global hotspots currently covers only 2.4% (about 3.4 million sq. km) of the earth's land area and accounts for about 35% of the world's ecosystem services.
These regions support more than 152,000 (about 50%) of the global vascular plant species and 42% of all vertebrate species (amphibians, reptiles, birds, and mammals) as endemics.  It has been estimated that about 3608 amphibians, 3723 reptiles, 3551 birds, and 1845 mammals are found as endemics in these hotspot regions. As per the Red List of Threatened Species that have been prepared by the International Union for the Conservation of Nature and Natural Resources (IUCN), more than 79% of the threatened amphibians, 63% of the threatened birds, and 60% of the threatened mammals can be found exclusively within these hotspots. The current population data also shows that about 2.08 billion people reside in the hotspot regions and are dependent on these forest areas for their survival.
Origin Of The Concept
The concept of biodiversity hotspot was first proposed by the British Ecologist - Norman Myers in his seminal article - "The Environmentalist", which was published in 1988. In this article, he identified 10 tropical forest "hotspots" as conservation priorities, which were characterized by an extraordinarily large number of endemic plant species found in relatively smaller areas, besides facing serious threats of habitat loss. In 1990, the article was revised and thoroughly analyzed by Myers and other researchers, culminating in "Hotspots: Earth's Biologically Richest and Most Endangered Terrestrial Ecoregions".
Criteria For Determining A Hotspot
According to Conservation International, to be recognized as a biodiversity hotspot, a region must meet two strict criteria. These are:
The number of Endemic Species: The region must comprise over at least 0.5% or 1,500 endemic vascular plant species. It has been found that these vascular plants are critical for the ecosystem's sustainability since they allow the circulation of photosynthetic products, water, and minerals.
Degree of threat: The region must have lost at least 70% or more of its original habitat.
However, many hotspot regions exceed these two criteria. For example, both the Tropical Andes and the Sundaland Hotspot regions have more than 15,000 endemic plant species; and over 95% of primary vegetation has also been lost in some hotspot areas.
As estimated by Conservation International, a total of 36 areas around the world meets the above two criteria and are therefore are considered to be biodiversity hotspots. These hotspots support nearly 60% of the world's flora and fauna.
Biodiversity Hotspots Across The World
As per Conservation International, there are a total of 36 biodiversity hotspots spread across the world and each of these hotspots supports a high number of unique, endemic wildlife species that are under serious threat from anthropogenic activities. These are as follows:
North And Central America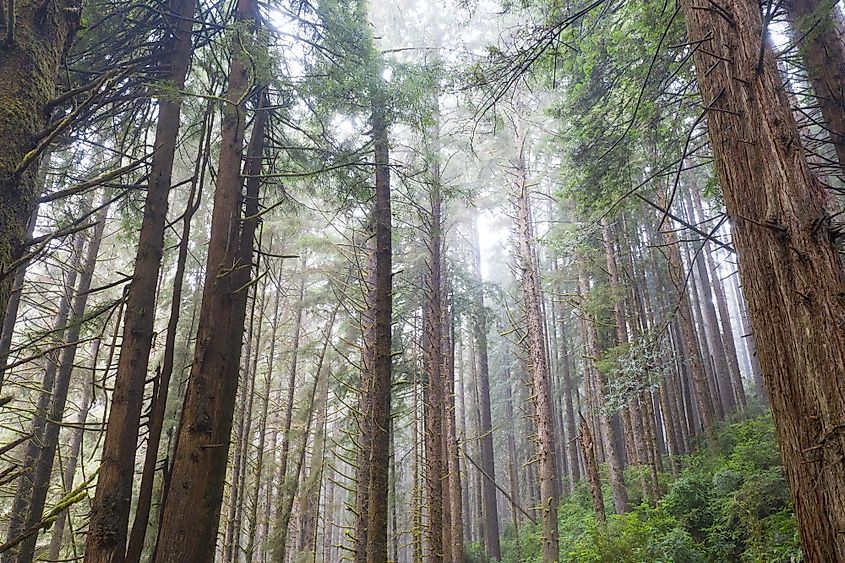 A total of 4 biodiversity hotspots in the North and Central America region include:
California Floristic Province
Caribbean Islands
Madrean Pine-Oak Woodlands
Mesoamerica
South America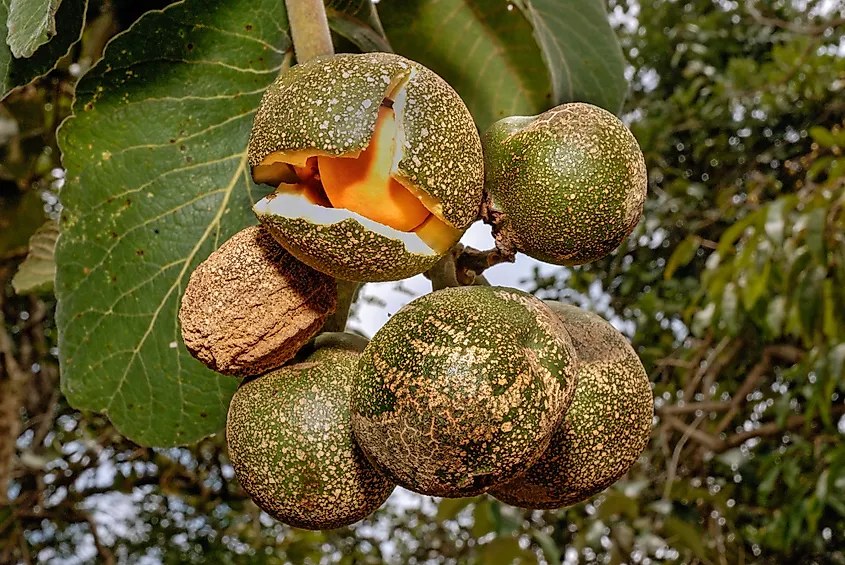 A total of 5 biodiversity hotspots in the South America region include:
Atlantic Forest
Cerrado
Chilean Winter Rainfall-Valdivian Forests
Tumbes-Chocó-Magdalena
Tropical Andes
Europe And Central Asia
The 4 biodiversity hotspots in this region include:
Caucasus
Irano-Anatolian
Mediterranean Basin
Mountains of Central Asia
Africa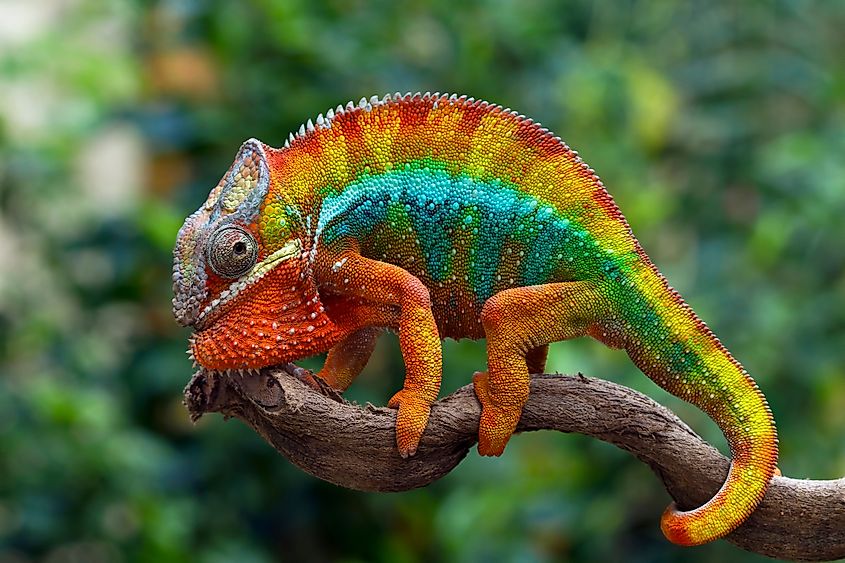 A total of 10 biodiversity hotspots in the continent of Africa include:
Cape Floristic Region
Coastal Forests of Eastern Africa
Eastern Afromontane
Guinean Forests of West Africa
Horn of Africa
Madagascar
Indian Ocean Islands
Maputaland-Pondoland-Albany
Succulent Karoo
South Asia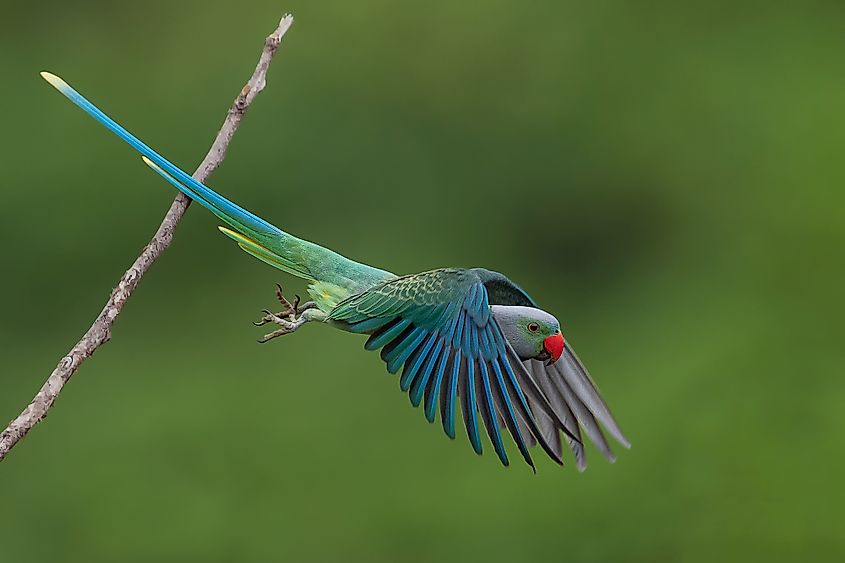 A total of 3 biodiversity hotspots in this region include:
Eastern Himalayas
Indo-Burma
Western Ghats and Sri Lanka
Southeast Asia And Asia-Pacific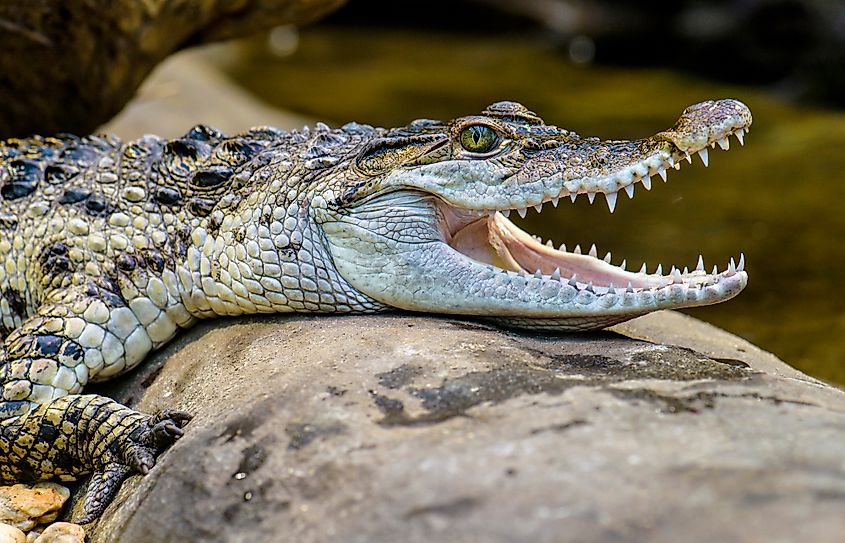 A total of 9 biodiversity hotspots in this region include:
East Melanesian Islands
New Caledonia
New Zealand
Philippines
Polynesia-Micronesia
Southwest Australia
Forests of East Australia
Sundaland
Wallacea
East Asia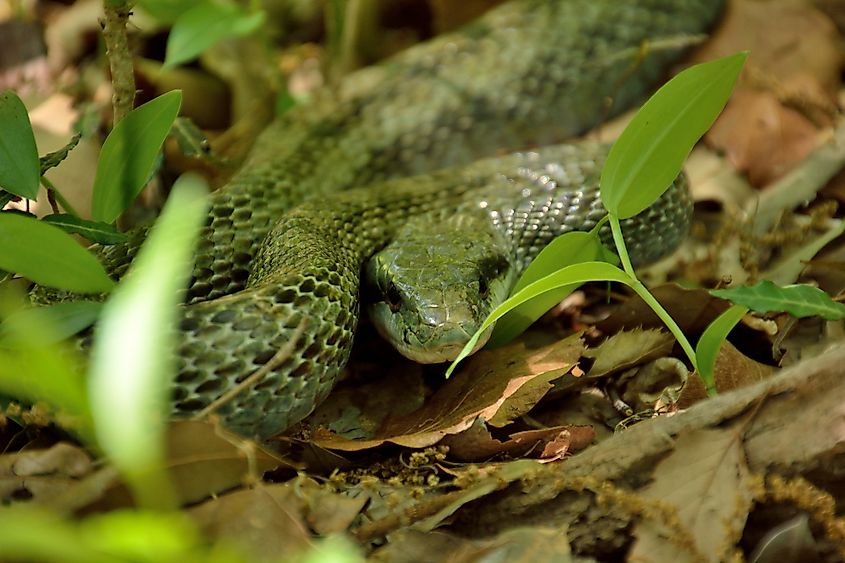 A total of 2 biodiversity hotspots in this region include:
Japan
Mountains of Southwest China
Threats To The Biodiversity Hotspots
The biodiversity hotspots around the world are facing severe threats from several anthropogenic activities like deforestation, forest fires, climate change, and poaching. Large swathes of forests have also been cleared for the expansion of agriculture, exploitation of natural resources, construction of roads, railways, dams, and housing for the burgeoning human population. This loss of large forest areas results in the alteration of the natural landscape, habitat loss, and extreme fragmentation of wildlife habitats, eventually leading to the rapid decline in the number of endemic species harbored in the hotspot region. Some of the invasive floral and faunal species that have been introduced due to human activities in different habitats subsequently eliminate the native species, thereby harming the ecosystem. The effects of anthropogenic climate change, urban tourism, and other recreational activities also put tremendous pressure on these fragile ecosystems.
The 36 Biodiversity Hotspots
| Rank | Name | Location |
| --- | --- | --- |
| 1 | California Floristic Province | California, USA |
| 2 | Caribbean Islands | East of Central America |
| 3 | Madrean Pine-Oak Woodlands | Southern USA |
| 4 | Mesoamerica | Central Mexico, Belize, Guatemala, Nicaragua, and Northern Costa Rica |
| 5 | Atlantic Forest | Parts of Brazil, Argentina, and Paraguay |
| 6 | Cerrado | Central Brazil |
| 7 | Chilean Winter Rainfall-Valdivian Forests | Central northern Chile to Argentina's western regions |
| 8 | Tumbes-Chocó-Magdalena | Pacific coast of South America and Galapagos Islands |
| 9 | Tropical Andes | Part of the Andes Mountains in South America |
| 10 | Caucasus | Border between Europe and Asia, separating Caspian and Black seas |
| 11 | Irano-Anatolian | Parts of Iran, Azerbaijan, Turkey, Armenia, Iraq, Turkmenistan |
| 12 | Mediterranean Basin | Surrounding the Mediterranean Sea |
| 13 | Mountains of Central Asia | Central Asia region including parts of Kazakhstan, Turkmenistan, Uzbekistan, Kyrgyzstan, China, and Afghanistan |
| 14 | Cape Floristic Region | South Africa's southern tip |
| 15 | Coastal Forests of Eastern Africa | Eastern coast of Africa |
| 16 | Eastern Afromontane | Mountainous parts of Eastern Africa |
| 17 | Guinean Forests of West Africa | Coastal West Africa |
| 18 | Horn of Africa | Northeastern Africa |
| 19 | Madagascar | Island of Madagascar in the southeast African coast |
| 20 | Indian Ocean Islands | Comoros, Seychelles, Mauritius |
| 21 | Maputaland-Pondoland-Albany | Southeastern coast of South Africa |
| 22 | Succulent Karoo | Coastal region of South Africa |
| 23 | Eastern Himalayas | Parts of India, China, Bhutan, Tibet, and Myanmar |
| 24 | Indo-Burma | Parts of India, Bangladesh, China, Myanmar, Cambodia, Vietnam, Laos, Thailand, and Malaysia |
| 25 | Western Ghats and Sri Lanka | Western part of the Indian Peninsula and country of Sri Lanka |
| 26 | East Melanesian Islands | Islands of Melanesia to the Northeast of Australia |
| 27 | New Caledonia | New Caledonia islands in Southwest Pacific Ocean |
| 28 | New Zealand | New Zealand islands in Southwest Pacific Ocean |
| 29 | Philippines | Philippines Southeast Asia |
| 30 | Polynesia-Micronesia | Islands in Southern Pacific Ocean |
| 31 | Southwest Australia | Southwest tip of Australia |
| 32 | Forests of East Australia | Eastern Australian coast |
| 33 | Sundaland | Parts of Southeast Asia including Borneo, Java, and Sumatra islands, the Malay Peninsula, and some small islands |
| 34 | Wallacea | Eastern Indonesia |
| 35 | Japan | Northern Pacific Ocean |
| 36 | Mountains of Southwest China | Tibet, parts of China and Myanmar |