Society
Yorkville - Toronto's Original Center of Bohemian Culture
Before becoming Toronto's top destination for high-end shopping, the neighborhood of Yorkville was home to a sort of cultural renaissance.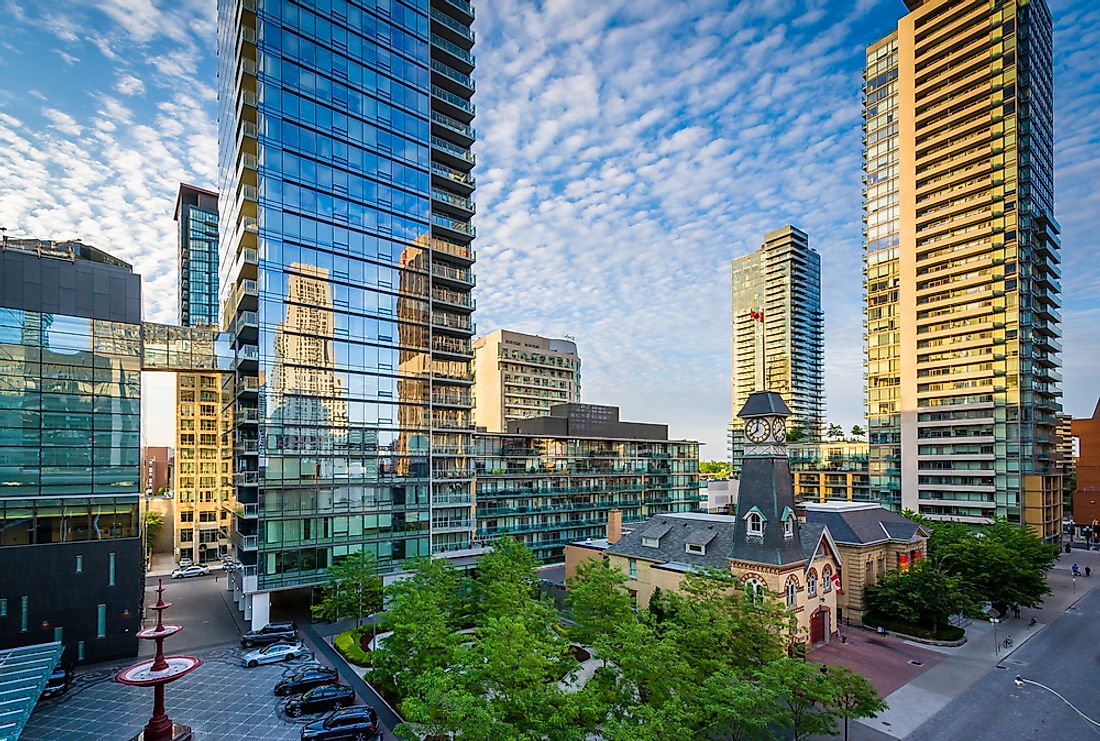 Yorkville - Toronto's Original Center of Bohemian Culture
The Yorkville neighborhood of Toronto is today an affluent area complete with high-end shopping stores. However, the district first gained notoriety beginning the 1960s as a "hippie haven" and breeding ground for a cultural renaissance.
History
The area where Yorkville sits on today was subdivided back in the 1830s by two men, namely Sheriff William Botsford, and Joseph Bloor. They were both successful brewers by trade. Its name was inspired by the Town of York which preceded the City of Toronto. Yorkville was officially recognized as a village in 1853 as its population had reached the required 1,000 population size. The community's population further grew parallel to development, and it was incorporated into the city in 1883. For nearly 80 years, the neighborhood was characterized by its Victorian-style homes and quiet residential areas.
Hippie culture
The hippie culture, having originated in New York's Greenwich Village and San Francisco, US, percolated through North America. The cheap rent (at the time) in the Yorkville neighborhood attracted a host of new residents from within Canada and abroad, and before long, the once quaint Yorkville transformed into a gathering space for hippies. The hippies were characterized by long hair and beards, unconventional clothing, middle-class origins, and enthusiasm for drug use. The abandoned buildings in the district were converted to coffee houses and clubs, and artistic creativity was embraced in the form of art exhibitions, live music, poetry readings, and fashion stores. Folk and psychedelic rock were the major genres played in the shows, and they became a breeding ground for some of the would-be major talents in the country such as Neil Young, Gordon Lightfoot, and Joni Mitchell. The hippies were united in their opposition to capitalism, materialism, conformity, and other societal norms. The crowds embraced sexual exploration, communal living, "free love", and drugs. In 1968, the experimental Rochdale College was opened as a counterculture education system, although it soon failed. The hippie movement was also embraced by underground literary names such as Margaret Atwood and Dennis Lee.
Decline of the hippie movement
Locals of Yorkville became increasingly concerned by the increasing size of crowds and the booming drug culture. On May 1967, a mob of 4,000 participated in a "love in" at Queen's Park and traffic was shut down on Yorkville Avenue. In August of the same year, protesters held a sit-in on Avenue Road prompting the police to arrest 50 of them on account of traffic disruption. Police presence subsequently increased, and a 10 pm curfew was declared for people below 18 years of age. A reported outbreak of hepatitis led to the opening of numerous vaccine stations, and many locals moved out from the neighborhood.
Transformation to an affluent neighborhood
Construction of the Bloor-Danforth Subway resulted in the value of land in the area to increase significantly. Departmental stores soon replaced local retail stores. By the 1970's, the demolition of small buildings was in full swing, and in their place office spaces and hotels were constructed. Yorkville soon transitioned into a center of eateries, condos, high-end stores, art galleries, office towers, and antique stores. Today, the district has one of the world's most expensive street, the Mink Mile, home to some of North America's most expensive retail space.
About the Author
Benjamin Elisha Sawe holds a Bachelor of Arts in Economics and Statistics and an MBA in Strategic Management. He is a frequent World Atlas contributor. 
This page was last updated on April 25, 2017.
Citations
Your MLA Citation
Your APA Citation
Your Chicago Citation
Your Harvard Citation
Remember to italicize the title of this article in your Harvard citation.